I was a kid when I moved to Sacramento, and now I'm raising a child here. I'd say that gives me a well-rounded perspective of the city! Luckily there are many fun things to do in Sacramento with kids. From the rivers to the charm of Old Town, here are my top picks for families spending time in California's capital.
Explore more of the Golden State. Here are the best things to do in California with kids.
Fun Things to do in Sacramento With Kids
1. Play at William Land Park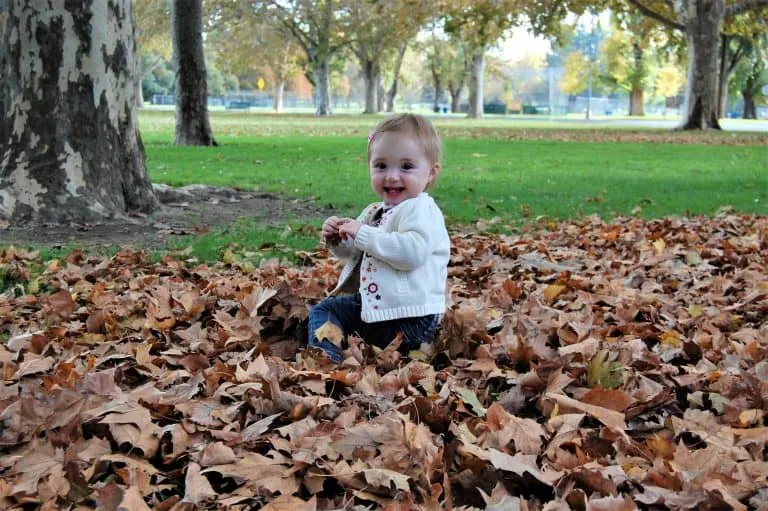 William Land Park offers shaded picnic spots and three fantastic attractions for kids. Fairytale Town is a Storybook Park with 25 three-dimensional playsets that bring nursery rhymes and fairy-tales to life. Down the street, Funderland is a small amusement park that dishes up kid-sized thrills with rides and attractions designed specifically for preschoolers. Enjoy a $5 pony ride at the entrance, or tour the Sacramento Zoo which stands directly in front of the park.
2. Explore Sacramento Children's Museum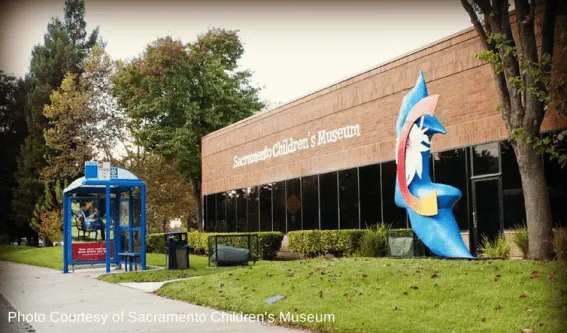 At the Sacramento Children's Museum, pint-sized artists can paint Plexiglass walls with colorful tempura paints and chubby babies can splash about in specially designed seats within the water activity tables. Five miles away at Safetyville USA, children learn safety education in an interactive 3-acre miniature city. This tiny town is complete with small-scale versions of the California State Capitol building, municipal building, business buildings, and various Sacramento streets.
3. Shop at Old Sacramento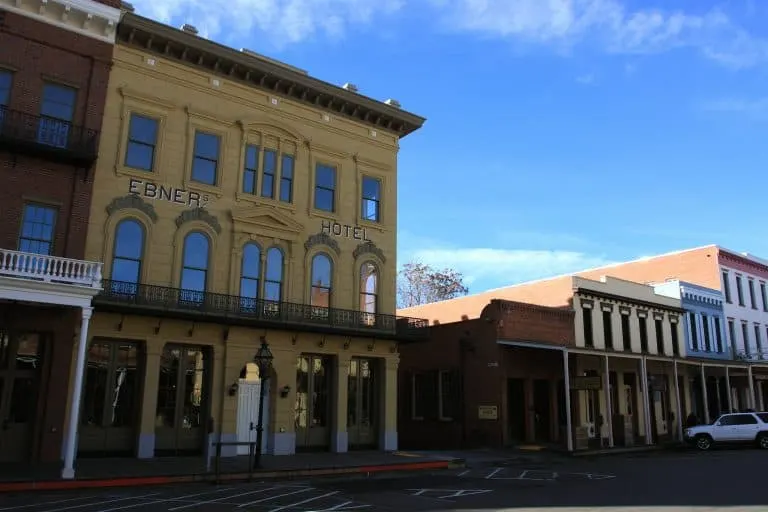 Old Sacramento is a historic eight-block section of the city and its oldest shopping district. Locally owned souvenir shops and old-fashioned candy stores adorn cobblestone streets. Kids love its balloon twisters, horse-drawn carriage rides, and costumed actors.
In December, experience the magic of the Theatre of Lights holiday performance. In May, the streets come alive with the sounds of jazz and popcorn scents the air at the annual Music Festival.
4. Visit Sacramento Area Museums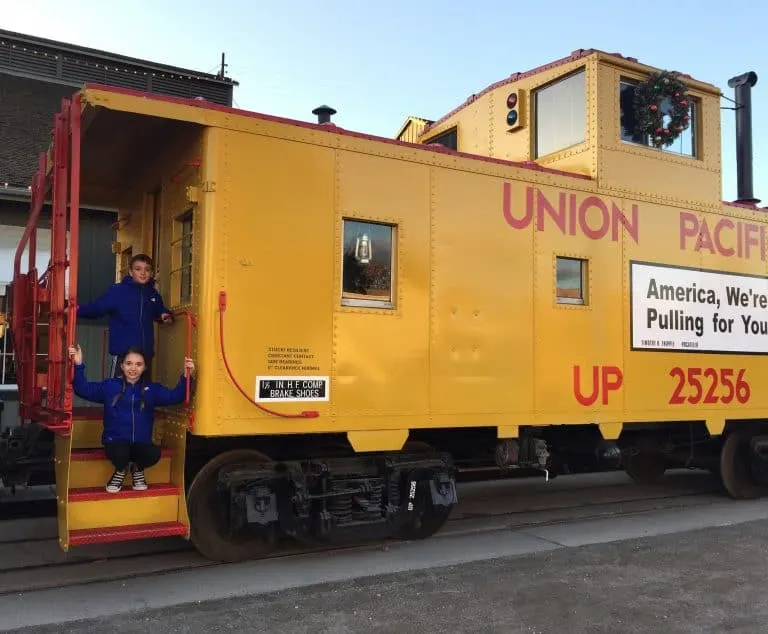 Enjoy gold panning at the Sacramento History Museum. The building itself is a replica of Sacramento's 1854 City Hall and Waterworks building. Nearby, the Old Schoolhouse Museum is a mockup one-room schoolhouse with costumed schoolmarm and The California State Railroad Museum is a State Historic Park and one the nation's most popular railroad museums. Kids under five can experience weekend train rides for free!
Explore all of Sacramento's awesome kid-friendly museums.
5. Cruise the Capitol Hornblower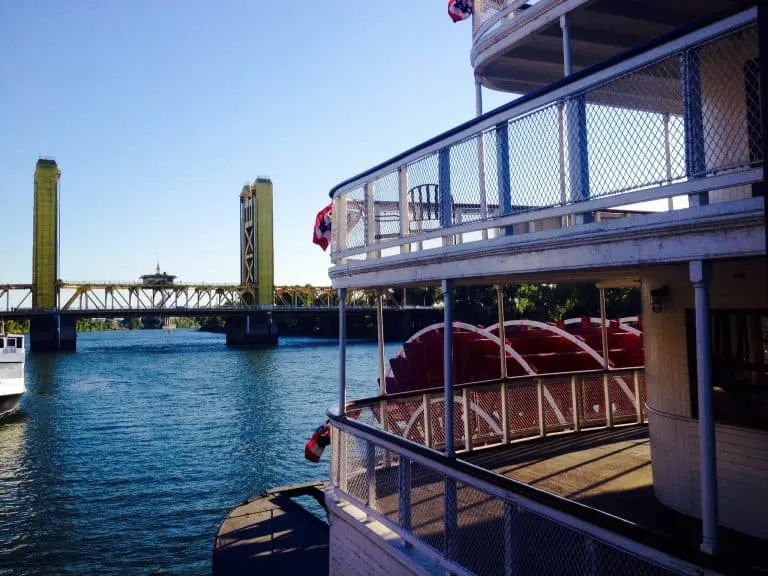 Capitol Hornblower is Sacramento's one-hour narrative historical cruise. Tours include entertaining stories from Sacramento's illustrious past, from the early years of the Gold Rush to the legendary Pony Express.
Families can overnight at Embassy Suites Sacramento Riverfront and explore Old Sacramento on foot. Walk to Raley Field Stadium, where Sacramento's minor league baseball team plays. Take in the view as you cross the Tower Bridge en route to watch the game. Family-friendly Rivercats lawn tickets are very affordable.
Check for hotel availability in Sacramento. As a Booking.com affiliate Trekaroo can offer the lowest rates guaranteed.
6. Explore that American River Parkway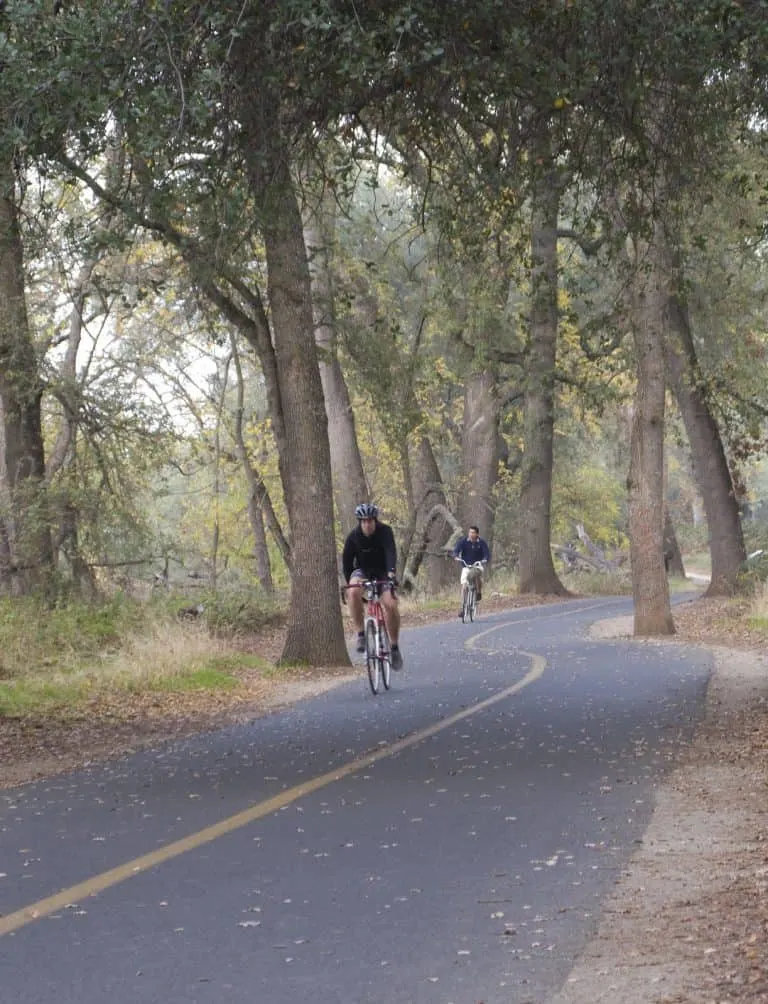 The beautiful 23-mile American River Parkway is a great place to bike, hike, fish, and picnic. Highway 50 offers many access points. Effie Yeaw Nature Center, within Ancil Hoffman Park, is an environmental and cultural education center.
Self-guided trails and interpretive signs point out native plants and trees, animal habitats, and river views. California's state guide names Effie's Nature Area a "Watchable Wildlife" site.
7. Get Creative at Crocker Art Musuem

The Crocker Art Museum supports a rich array of year-round and seasonal programs for families. They have several programs such as Baby Loves Art, Artful Tot, and Wee Wednesday. They offer a Family Adventure Guide and Stay and Play activities. The Story Trail encourage young children to talk about art. Be sure to check out Totland and Art Spots which are fun play area for kids.
Trekaroo Tip: "Pay What You Wish" days occur the third Sunday of each month at the Crocker Art Museum. Children under five are always free.
8. Celebrate at the California State Fair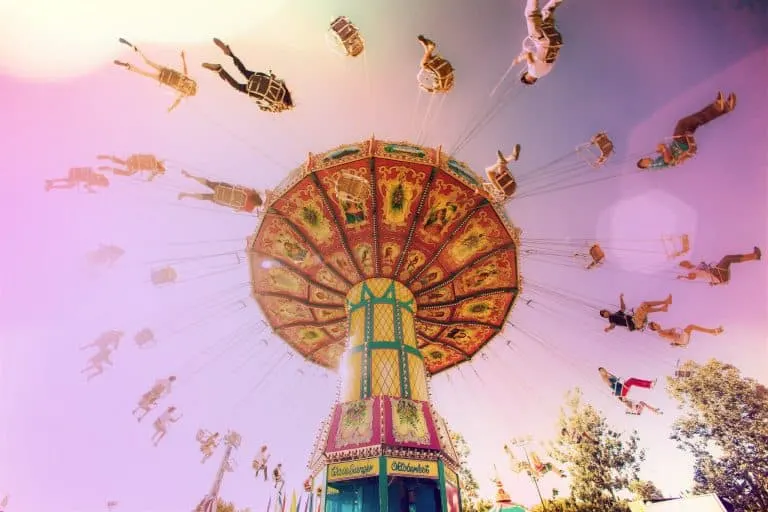 Each year the California State Fair offers robust carnival rides and games, enticing vendor booths, livestock exhibits, and mouthwatering menu selections to make the summer heat tolerable! Kids 12 and under receive free admission and $2 rides on select Tuesdays.
Fun attractions include free evening concerts and horse racing. Raging Waters and the State Fair share the same Cal Expo location.
9. Visit the State Capitol and Explore the Area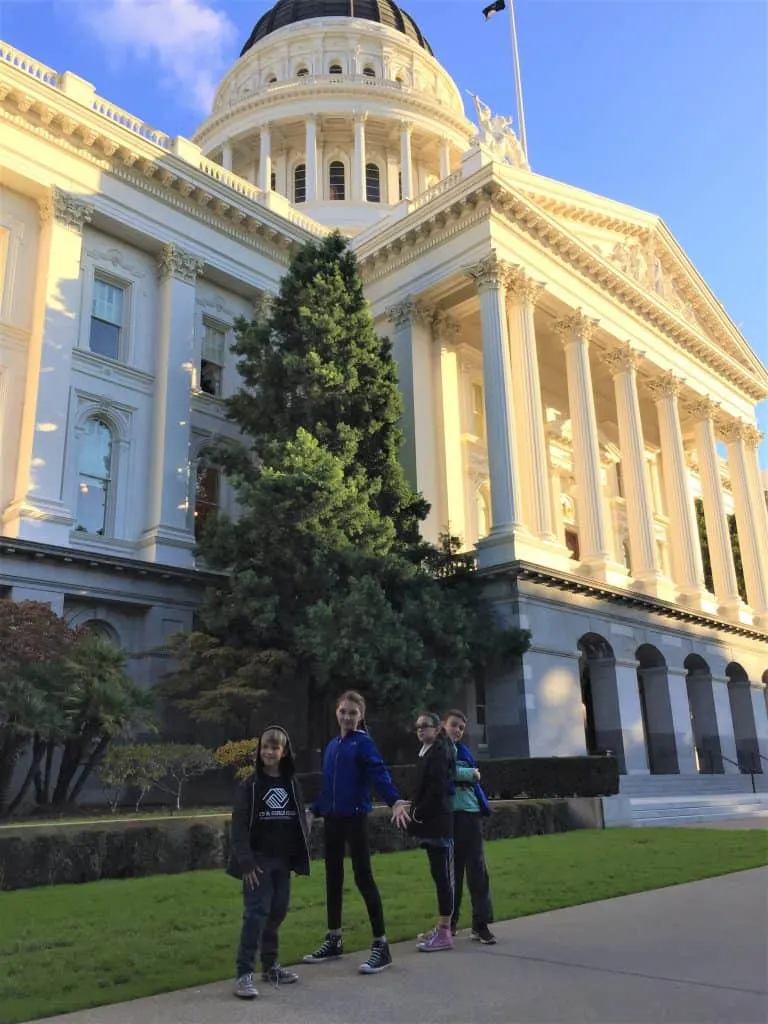 Since your vising California's capital city, you must also visit its State Capitol building. The capitol is open to the public for free and there are often special events occurring. You also won't want to miss Sutter's Fort State Historic Park, a few blocks away. The fort played a crucial role during the Gold Rush and is fun to explore.
The Sacramento Food Truck scene is big, and they're competitive, which means their awesome! My son loves Drewski's tator tots. Play with pizza dough at Pizza Rock, a popular restaurant owned by a world pizza champion!
Visit artBeast Studio—a drop-in kids studio which offers art classes and art exploration rooms. Then head to the sprawling McKinley Park playground.
Look for the best hotel prices in Sacramento
10. Cheer at the Sacramento Kings Game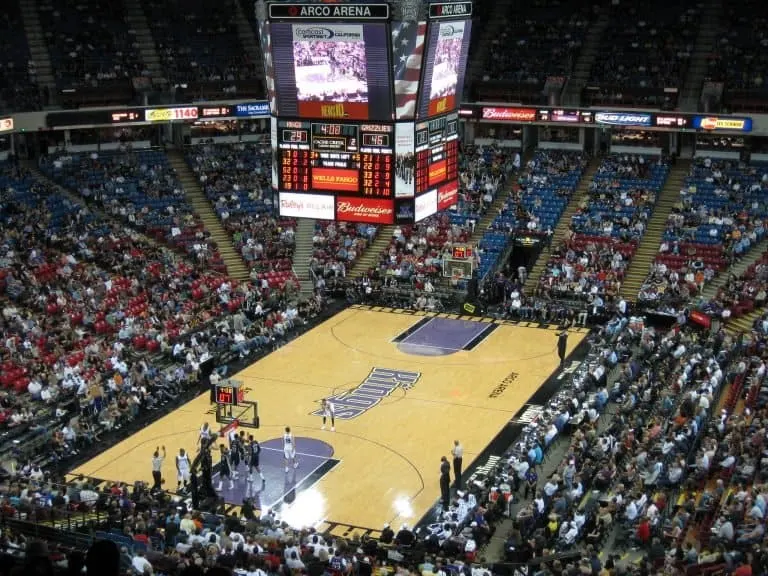 Win or lose, we love our Sacramento Kings. They are the city's only professional sports team and their following is die-hard. When they're winning, we go bananas! If you really want to experience Sacramento, pick up tickets to a Kings game.
Where to Stay in Sacramento With Kids
Our favorite place to stay when visiting Sacramento with kids is the Embassy Suites Sacramento Riverfront. The location on the river and adjacent to Old Sacramento can't be beat. Rooms are spacious with separate living areas and the legendary Embassy Suites happy hour and fresh cooked omelettes can't be beat!
The Hyatt Regency Sacramento is another great place to stay. It is located just steps from the capitol building and is a well-known spot for hob-knobbing politicians. There is a pool and great dining onsite.
Where to Eat in Sacramento with Kids
Sacramento is one of the most diverse cities in the country and with all that diversity comes great food! My favorite spot for Southwestern cuisines in Dos Coyotes Border Cafe. This local chain was founded in nearby Davis, and has a cult following. The burritos and salsa bar can't be beat!
If you are a family of sushi lovers, definitely don't miss dining at Mikuni. The sushi is always fresh and tasty, and there is even ramen for those in your family who might not be down with raw fish.
If it is a great burger that you crave, head over to the Squeeze Inn, home of the cheese skirt. This hole in the wall has been featured on Diners, Driver-Ins, and Dives and is widely known as one of the best burgers in the USA.
If you are looking for an amazing breakfast, head to the Tower Cafe, located next to the former location of the original Tower Records. Everything they serve is great but they are famous for their French Toast. Bonus- breakfast is served until 3PM on weekends so you can have breakfast for lunch!
Day Trips from Sacramento with Kids
Sacramentans love where they live because so many great spots are just a day trip away. You can be in Tahoe in a couple hours, at the beach in a couple hours, in San Francisco in a couple hours, and sipping wine in Napa in less than a couple hours.
Gold Country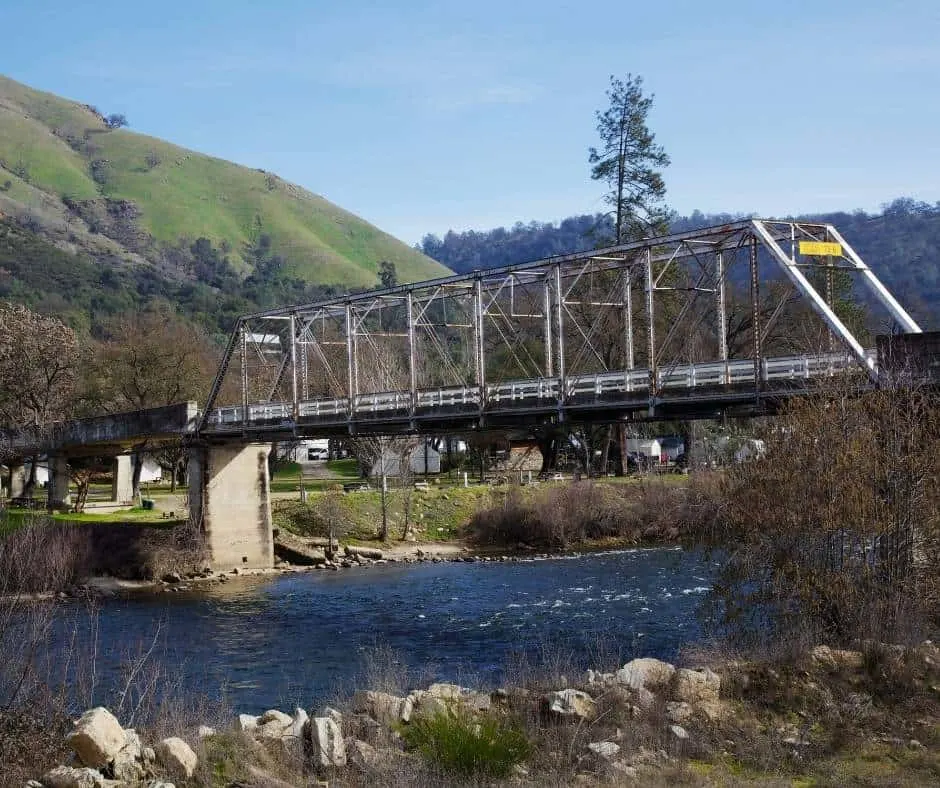 One of the most popular day trips from Sacramento is Gold Country, which is about an hour from downtown. Families will love visiting Marshall Gold Discovery Site and the town of Coloma, where kids can pan for gold and learn about gold rush history. Trekaroo has a full guide to taking an educational field trip through Sacramento and Gold Country with kids.
Another popular thing to do is go river rafting on the American River near Coloma. The South Fork of the American River is a great spot for families to get an introduction to river rafting with rapids that are thrilling but not too thrilling. We have an article highlighting our river rafting experience with OARS on the American River.
Napa Valley Wine Country
Napa is a little over an hour from Sacramento and is a great day trip destination. There are several wineries that are family friendly, with vast lawns for the kids to play on, games, and even pools! Plus they usually have juice for the kids to sip on while the parents savor their wine.
Beyond wine tasting, The Napa region also has Bothe-Napa Valley State Park, as well as a petrified forest of redwood trees and a geyser.
San Francisco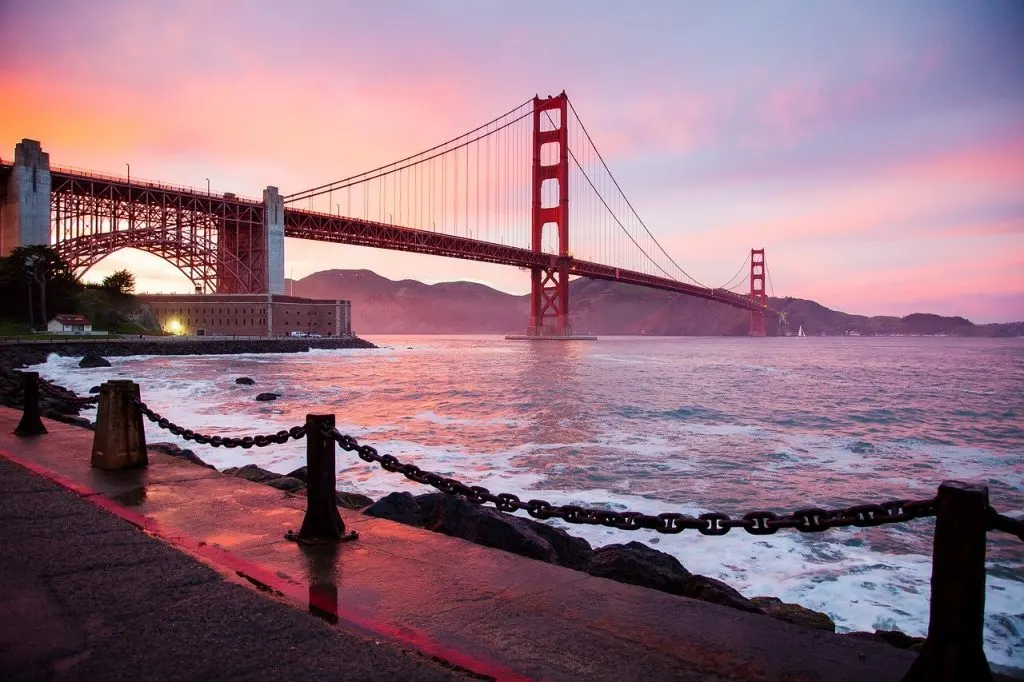 San Francisco is one of the most popular day trips from Sacramento because there is simply so much to see and do in the city. Trekaroo has a guide to the best things to do in San Francisco with kids as well as the best hikes near San Francisco for families and several national parks near San Francisco.
Trekaroo has hundreds of guides for locations all over the United States and Canada.