Ahhhh, San Diego. It is hard not to fall in love with this waterfront city known for its fabulous year-round weather, great beaches, and world-class animal attractions. A San Diego family vacation should be near the top of every family bucket list. Here are our picks for the best things to do in San Diego with kids, along some "can't miss" dining, lodging, and day trip recommendations.
Want more kid-friendly fun in California? Check out the best things to do in California with kids ! Ready to head south of San Diego? Here is an intinerary for a Baja road trip.
Things to do in San Diego with Kids on a Family Vacation
1. Visit the Tide Pools of Cabrillo National Monument in San Diego with Kids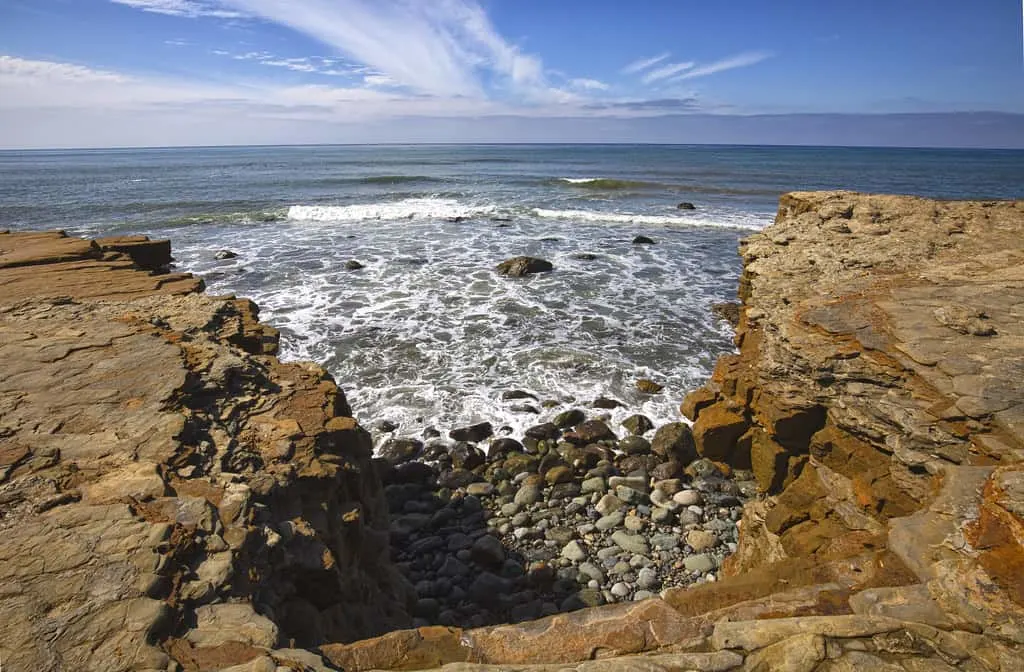 Rugged cliffs and edge of the earth views on one side, spectacular vistas of the San Diego skyline on the other. Cabrillo National Monument is most definitely a destination with multiple identities.
Stretching out into the Pacific on Point Loma, Cabrillo National Monument marks the very spot in 1542 where Juan Rodriguez Cabrillo made landfall, making him the very first European to set foot on the West Coast. Visiting families will love the history, tide pools, shoreline strolls, visiting the lighthouse, and, if they are lucky, spotting a grey whale migrating to Mexico.
See which locations made our list of the best tide pools in California.
2. Tour Old Town San Diego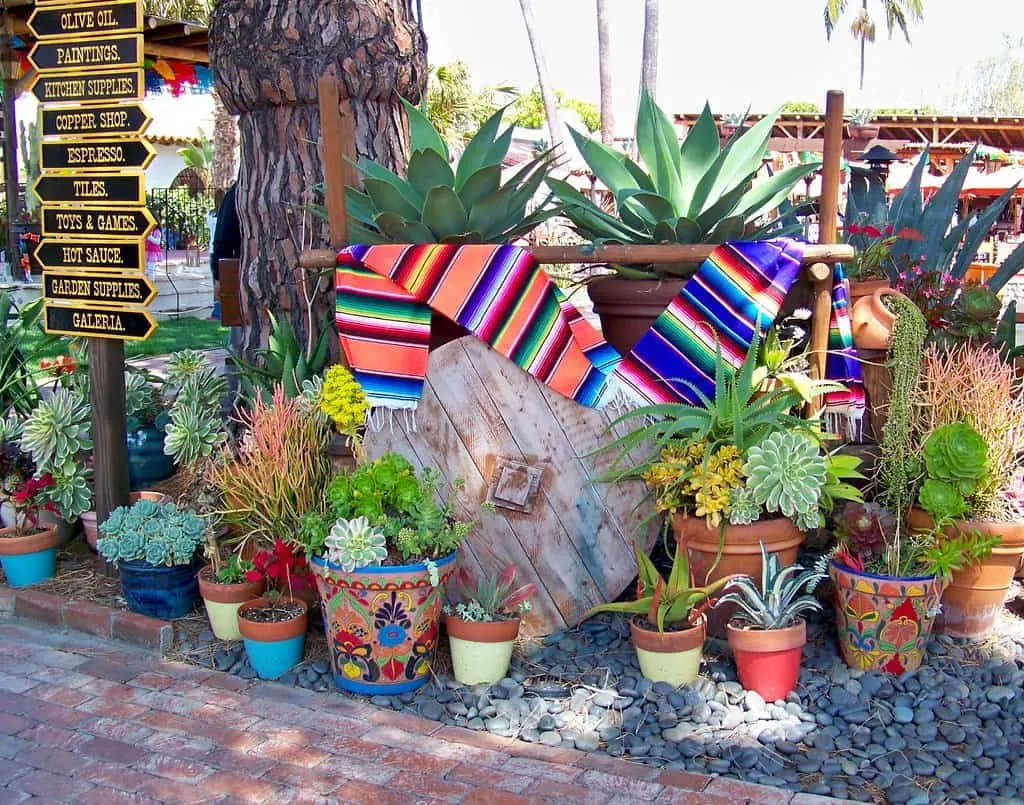 It wasn't so long ago that California was part of Mexico and Mexican culture is still integral to San Diego's identity. Old Town San Diego, the self-proclaimed "birthplace of California" gives visitors a glimpse at what life was like in San Diego in 1850 through historic adobes, living history demonstrations, museums, and even the first ever schoolhouse in San Diego County.
Old Town is also a desirable stop to dine (there are several popular Mexican restaurants in Old Town), shop for a wide variety of goods from neighboring Mexico, and even watch traditional Folklorico dancers put on a show.
3. See San Diego by Boat
San Diego probably would have never become a thriving metropolis if it weren't for its large, natural harbor. You really haven't seen all that San Diego has to offer until you get out on the water and explore.
This San Diego Harbor Cruise includes city views, as well as views of the famed Coronado Bridge and and the naval station. There are also dinner cruises, narrated tours, and even pirate adventures.
During the winter months, the waters off San Diego's coast are a prime grey whale watching territory and a whale watching cruise will take you out into the coastal waters so that your family might get a glimpse of the gentle giants for yourselves.
If you prefer to get behind the wheel yourself, there is also a tour where you can drive a high speed power boat yourself, while a guide in an adjacent point points out the highlights via two-way radio. Like the speed but prefer to leave the driving to someone else? There is a tour for that, too!
4 .Head to SeaWorld San Diego with Kids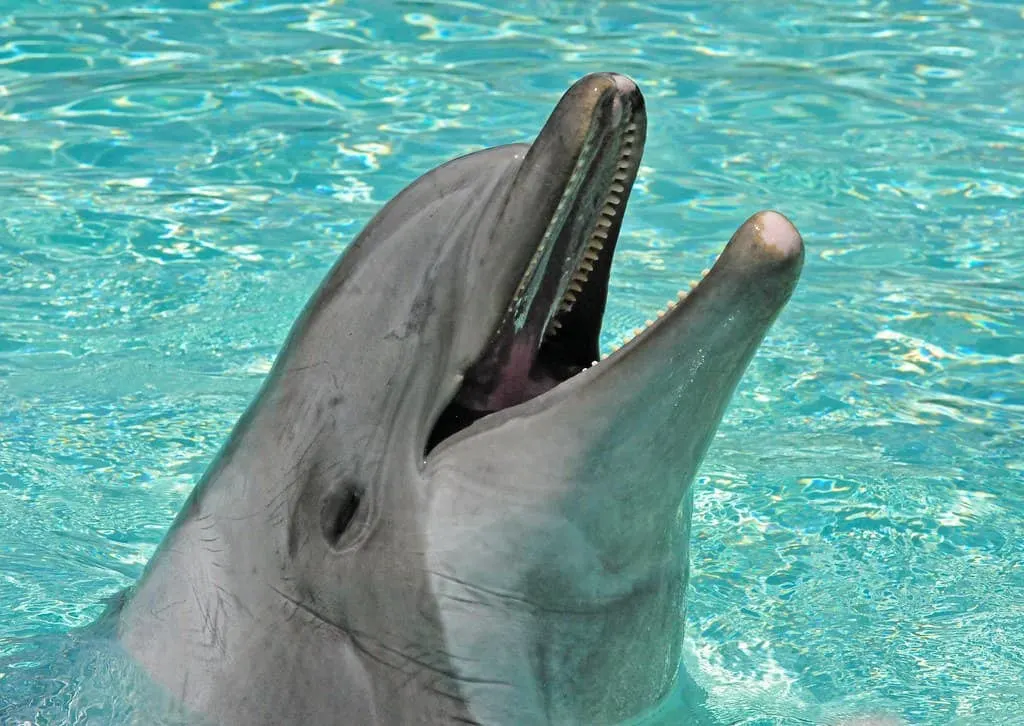 Acrobatic dolphins, playful penguins, silly sea lions, and splashtacular rides have made SeaWorld one of San Diego's most visited attractions. Where else can you learn about marine ecology, get kissed by a beluga whale, and ride thrill rides all in the same day?
Aquatica, SeaWorld San Diego's new water park, is located just south of San Diego in Chula Vista and a great place to ride the slides and cool off on a warm summer.
Book your discount tickets to SeaWorld San Diego with Undercover Tourist. Save big and skip the lines!

Check for hotel availability in San Diego.
5. Hike in Torrey Pines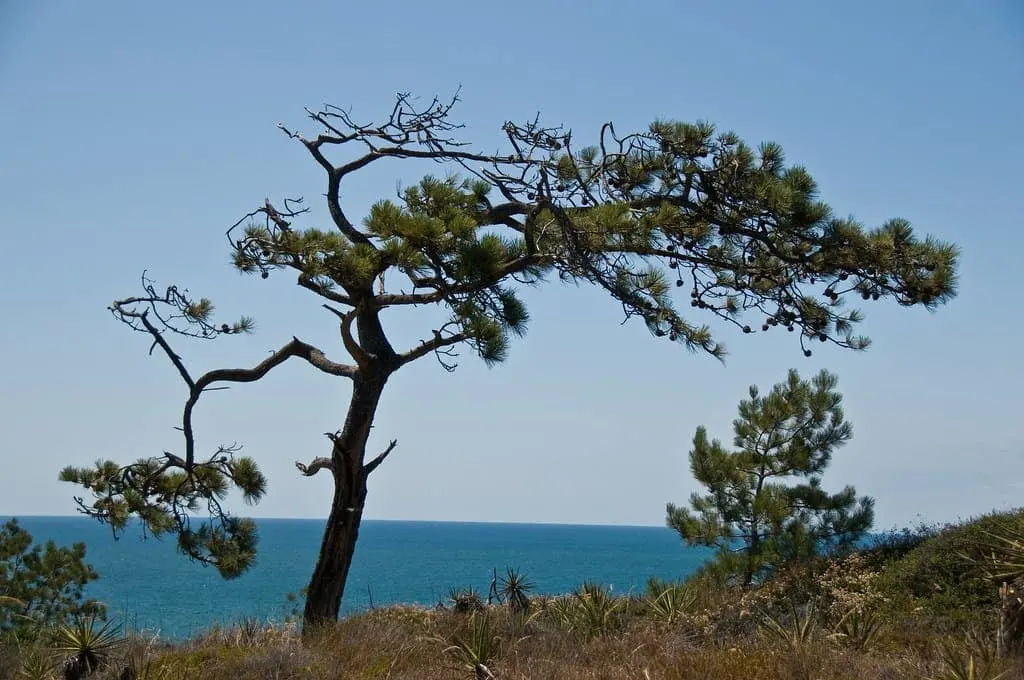 The nation's rarest pine trees cling to the sea cliffs of northern San Diego inside the Torrey Pines State Natural Reserve. It's a great place to enjoy the rugged and wild beauty of the Southern California coastline.
Take a hike among the pines while enjoying sprawling views of the Pacific from atop the reserve's bluffs. Then reward yourselves for your physical efforts with some time on Torrey Pines State Beach which beckons you from below.
6. Discover La Jolla's Beachside Fun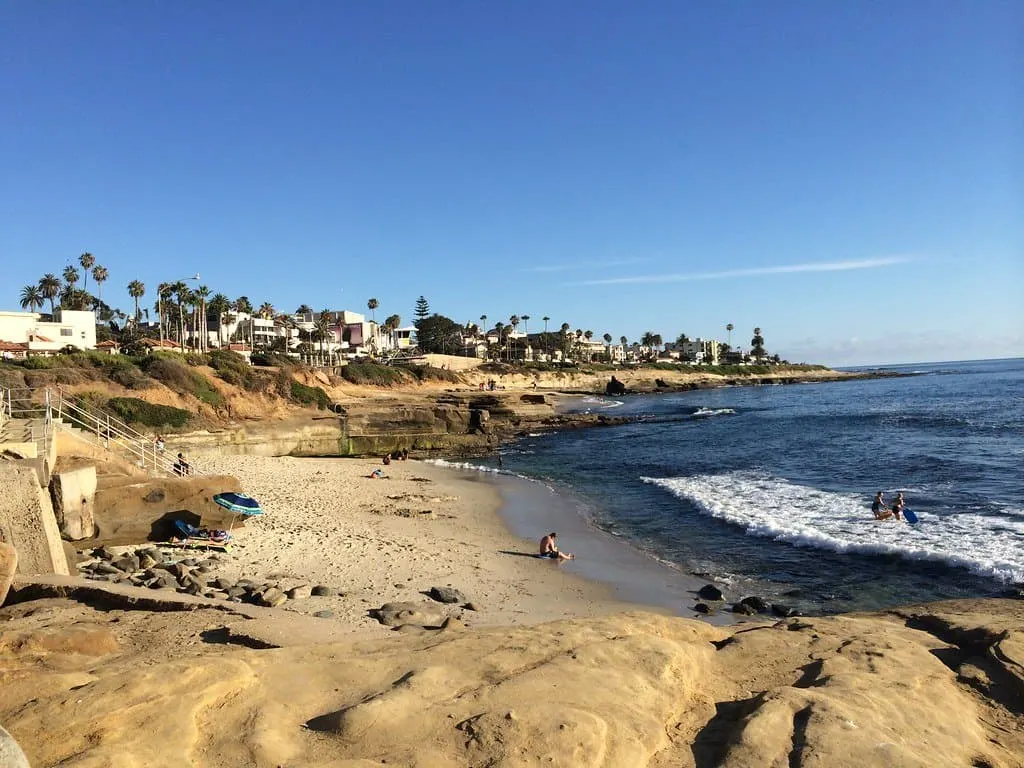 La Jolla's beaches were made for families. In addition to being a great stretch of sand with a playground and mild surf for families, La Jolla Shores Beach is also the launching spot for guided kayak tours which paddle out to nearby sea caves.
Book your guided kayak tour on TripAdvisor and get the lowest rates guaranteed.
Wildlife abounds in the rich marine habitat of La Jolla Cove where families can snorkel alongside harmless leopard sharks which use the cove as their nursery. The Children's Pool, a small beach protected by a sea wall and originally designed to be a play area for kids, is now a sea lion rookery and a great spot for wildlife viewing.
See which San Diego beaches made our list of the best Southern California beaches for families.
See what else there is to do in La Jolla.
7. Visit San Diego's Waterfront Museums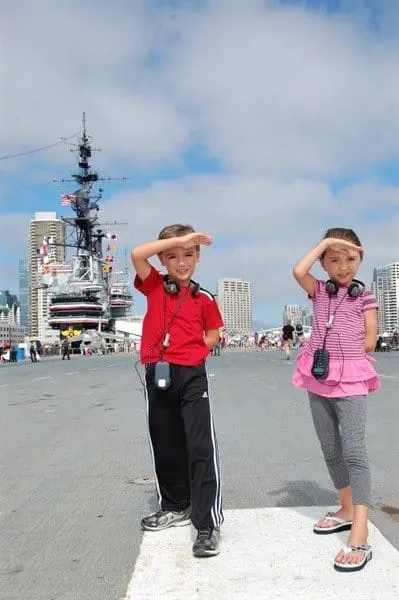 Much of San Diego's history revolves around the military and the sea. A tour of the USS Midway, one of America's longest serving aircraft carriers, gives families a fun and educational glimpse at what Navy life on-board one of the cities of the sea is actually like.
Go down below and get a glimpse at just how tight living quarters are for sailors before heading up to the deck to check out of some of the incredible Navy aircraft. They have a great audio tour especially designed for kids.
Save time and money by booking your discount tickets for the USS Midway with Undercover Tourist ahead of time. As an Undercover Tourist affiliate, Trekaroo is thrilled to offer discounted tickets that allow your family to skip the line.
A short walk away, the Maritime Museum of San Diego gives folks a chance to explore six different ocean vessels including two submarines and the Star of India, the oldest active sailing ship in the world.
8. Spend the Day at Coronado Island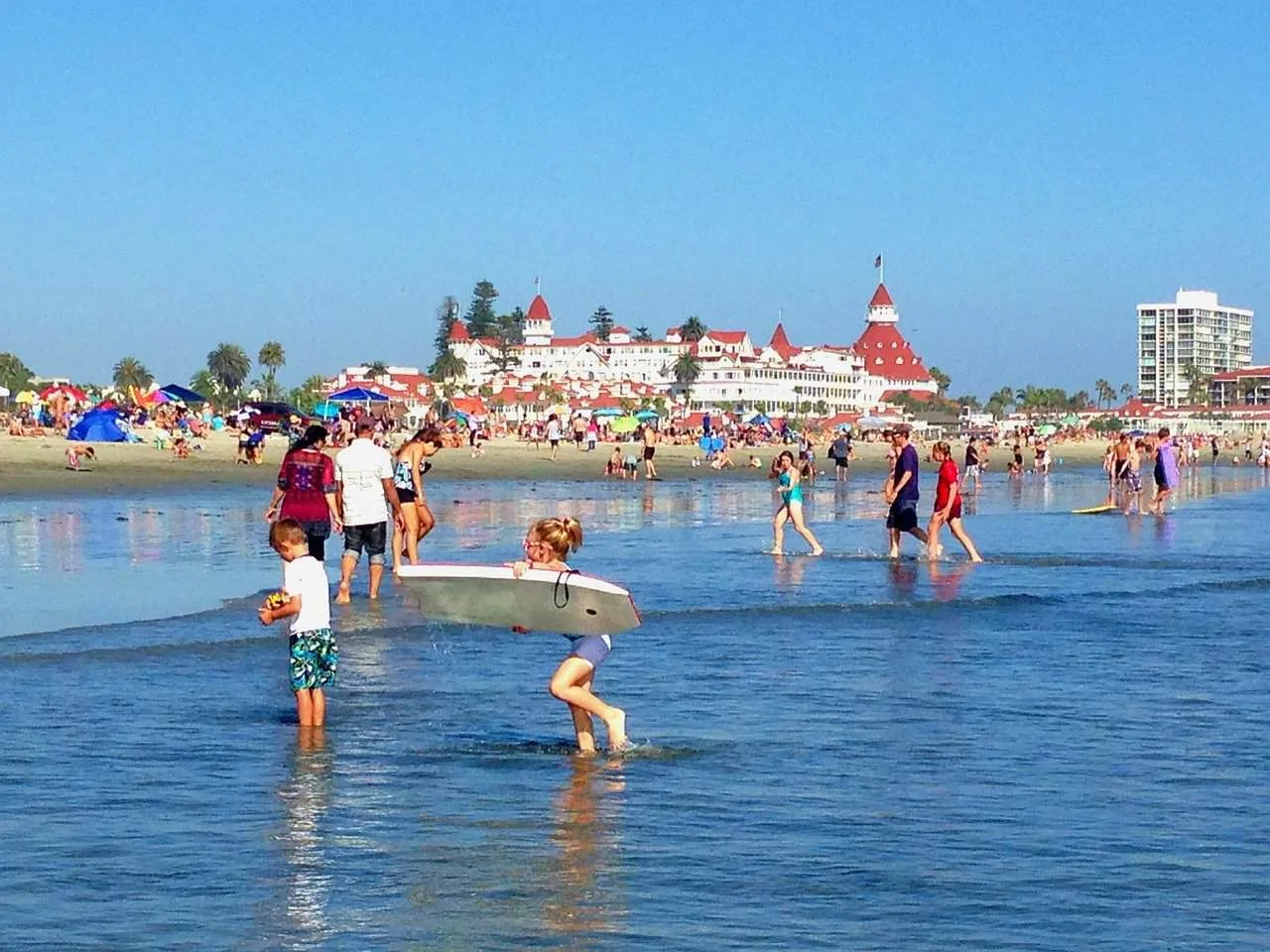 A quick ferry ride from downtown San Diego take you to Coronado Island, home to the world famous Hotel Del Coronado and a stretch of sand that is consistently ranked as one of the top beaches in the US for families. Spending a day here is one of my favorite things to do in San Diego with kids and should be a "must" for your San Diego family vacation.
The best way to explore this seaside retreat is by beach cruiser, and rental stands can be found on the island. If you happen to visit during the holiday season, be sure to make time to ice skate on the Hotel Del's beachfront ice skating rink. Where else can you ice skate within view of the sandcastle your kids just made?
9. Enjoy an Afternoon in Balboa Park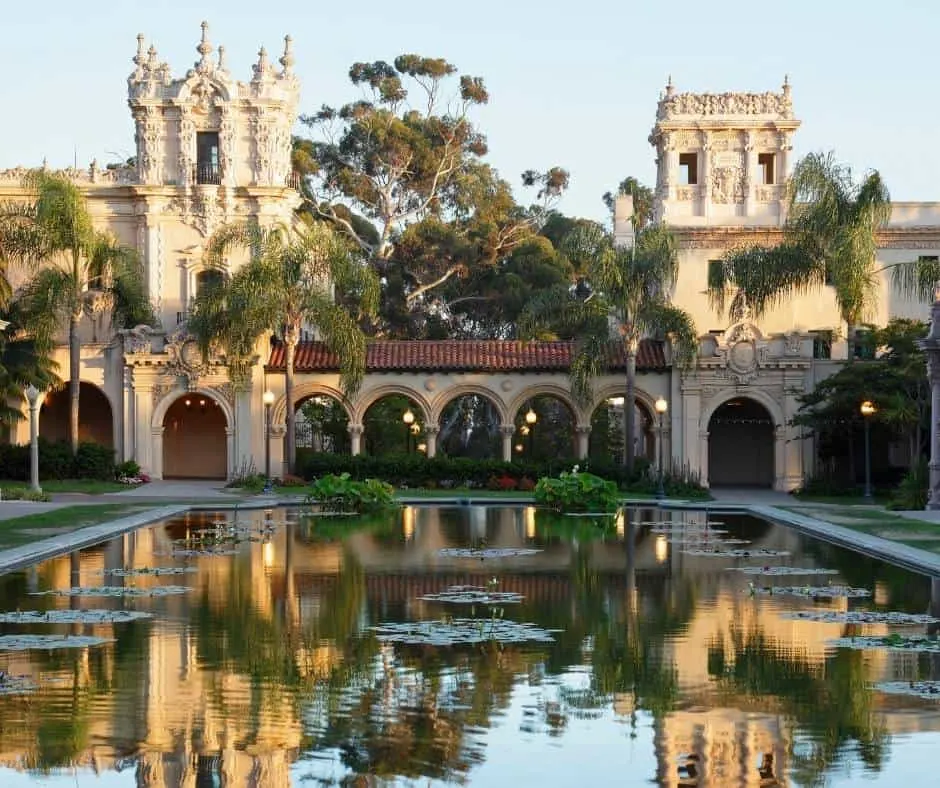 Nearly 50% larger than New York's Central Park, Balboa Park serves as San Diego's natural and cultural oasis. Home to fifteen museums, over a dozen gardens, a carousel, miniature railroad, International cottages representing many nations, and the world famous San Diego Zoo, this park is one of our nation's best.
Families especially enjoy the Reuben H. Fleet Science Center for its interactive exhibits, the San Diego Natural History Museum for its dinosaurs, and the San Diego Model Railroad Museum for its-you guessed it- impressive model train displays.
Look for the best hotel prices in San Diego.
10. Visit the World-Famous San Diego Zoo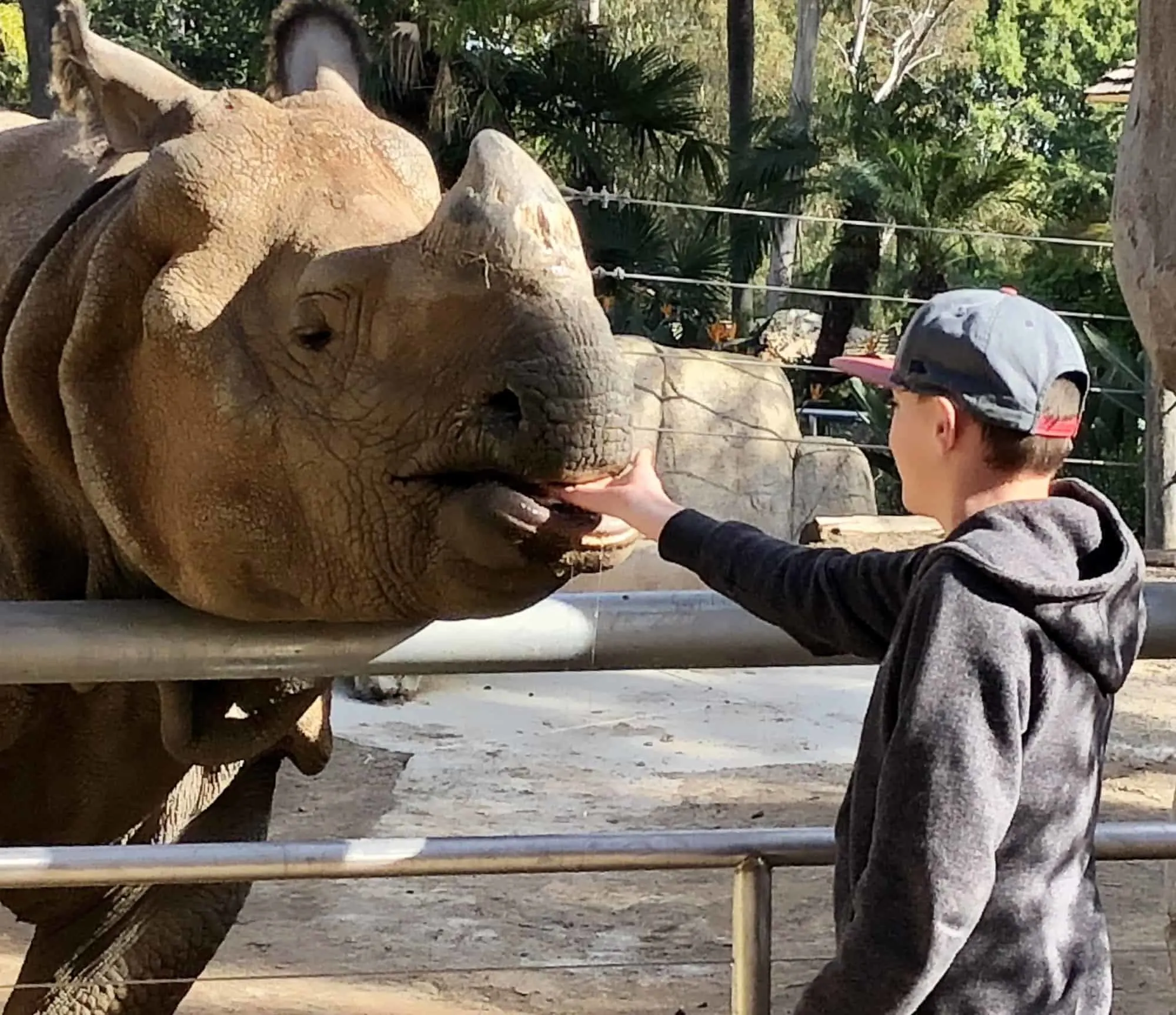 With its lush botanical gardens, typically sunny skies, and a collection of over 3,700 incredible creatures from the around the globe, it's no wonder Trekaroo named the San Diego Zoo the best in the country.
The 35-minute guided bus tour is a great way to get an overview of the zoo and form your family's plan to attack this hilly landscape filled with creatures big and small. Whether you walk through time at Elephant Odyssey, spot a playful troop of baboons in Africa Rocks, or join the crowd in letting out a collective "aww" while watching the animals at Polar Bear Plunge, your family is sure to have a memorable time.
Splurge on the Animals in Action tour which takes families behind the scenes and give tourgoers the chance to interact with a variety of animals. On my families tour we got to feed a rhino and flamingos, pet a zebra, and sit within feet of a leopard and cheetah. It was amazing!
Book your tickets for the San Diego Zoo ahead of time and save time and money!

See which other zoos made our list of the best zoos in the United States.
Venturing further north? Check out the Top 10 Things to do in LA with Kids.
Great Places to Eat in San Diego with Kids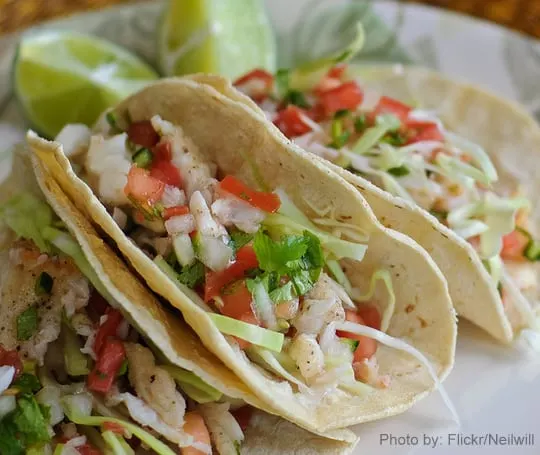 Part of the fun of travel is checking out the local cuisine. Just because you are traveling with kids doesn't mean you can't eat well too!
San Diego is known for its fish tacos and Tin Fish on the edge of the Gaslamp District, The Fish Market, and Oscar's Mexican Seafood are good spots to grab this Baja staple.
Eating Mexican food is a major "must" while visiting San Diego, and both Cafe Coyote and Miguel's (which also has a Coronado location) are conveniently located in touristed areas and popular with families.
La Playa Taco Shop in Mission Beach and JV's Mexican Food not far from SeaWorld are two great local hole in the walls.
If you are planning a picnic by the beach, head into Point Loma Seafood (cash or check only) and grab one of their fresh sandwiches, soups, or prepared seafood items to take with you.
Family-Friendly San Diego Hotels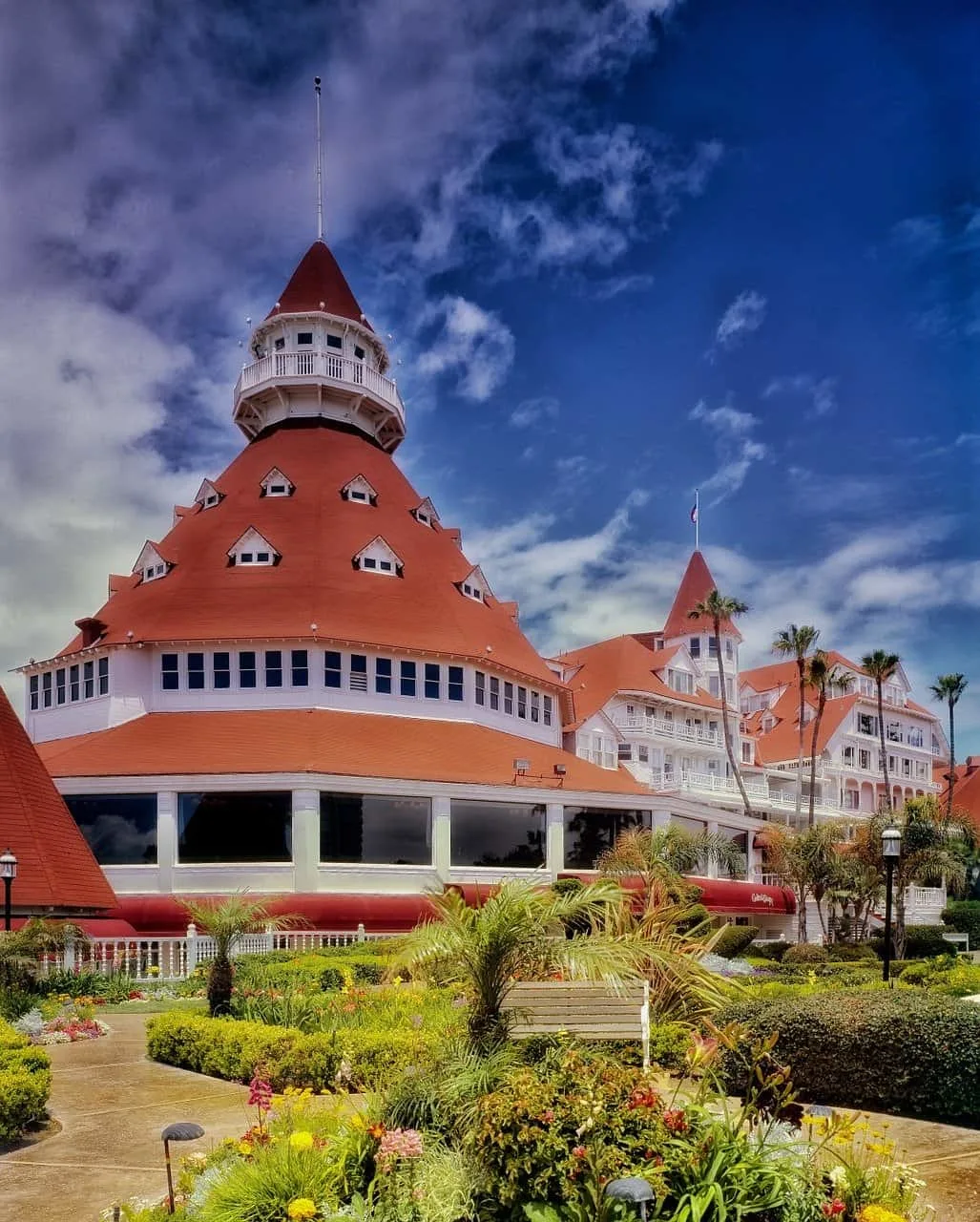 There are many great family-friendly accommodations all over San Diego and Trekaroo has put together an entire post dedicated to our picks for top kid-friendly hotels in San Diego. We highlight the best values and best splurge as well as the best hotels in specific neighborhoods of the city.
Day Trips from San Diego with Kids
LEGOLAND in Carlsbad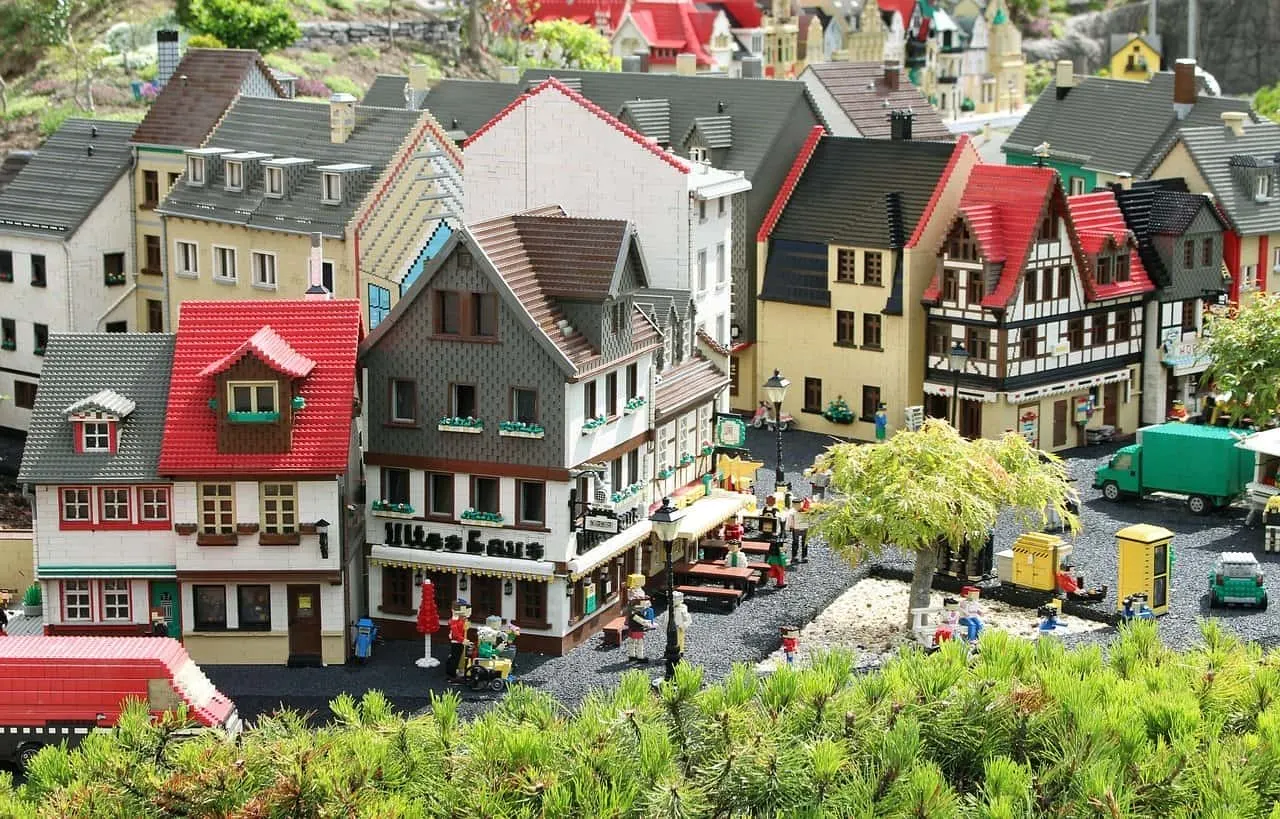 LEGOLAND in Carlsbad is extremely popular with the toddler to tween set. Kids love the LEGO-themed rides (complete with LEGO building stations for kids to play at in the queues), colorful waterpark, and cute aquarium with special viewing areas set up at "kid height."
Parents will find themselves blown away by the incredible recreations of cities, animals, and even Star Wars fighter planes built entirely out of LEGO bricks. You might walk away deciding to switch career paths entirely and become a LEGO architect! We have an entire article filled with LEGOLAND tips.
Book your LEGOLAND tickets ahead of time to save money and skip the ticket lines.
San Diego Safari Park in Escondido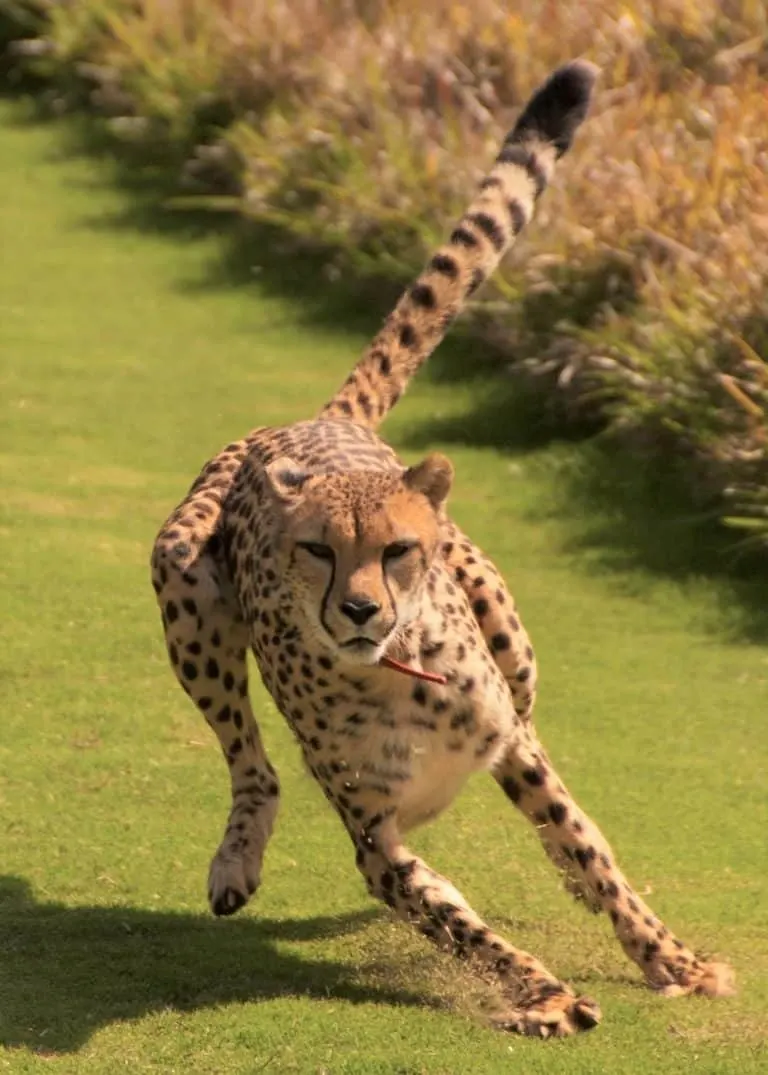 The San Diego Safari Park in Escondido is known for its open air tram which allows visitors to see animals roaming free on their version of an African savannah, but that incredible experience is just a small piece of what this unique park has to offer guests.
Here families can watch cheetahs run at full sprint, walk amongst lemurs and kangaroos, zip line over animal enclosures, take intimate caravan tours into enclosures where they can feed rhinos and giraffes, and even complete a ropes course in a lush treetop setting.
Save time and money by purchasing your San Diego Safari Park tickets ahead of time.
San Juan Capistrano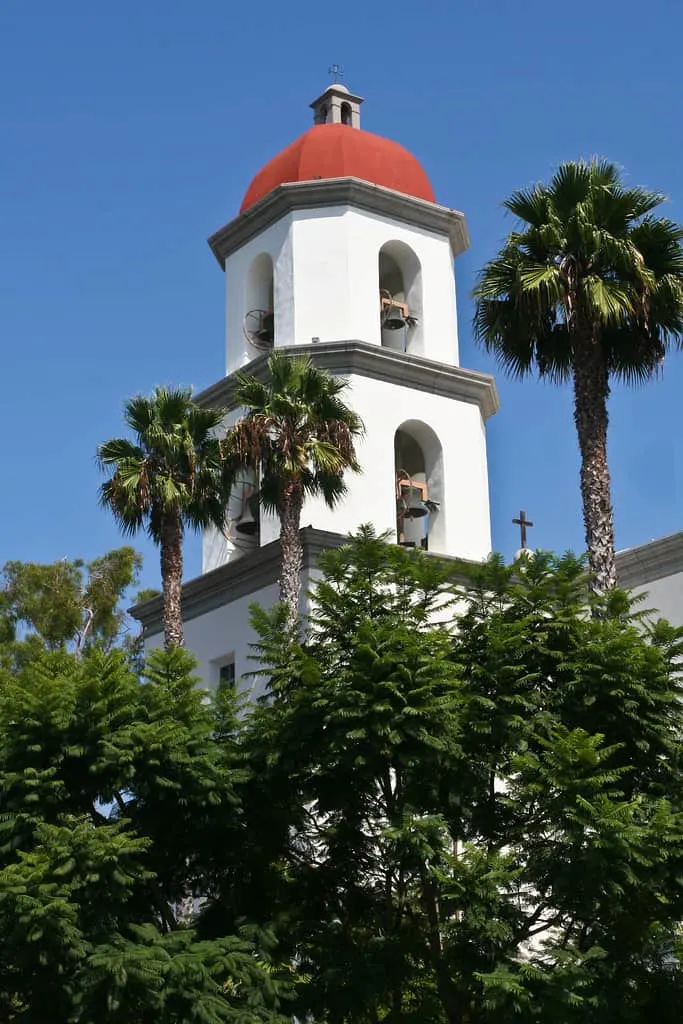 The oldest neighborhood in California can be found ninety minutes north of San Diego in Orange County's San Juan Capistrano. From downtown San Diego, hop on the Amtrak train and enjoy the coastal journey before hopping off in San Juan's Los Rios neighborhood.
It is home to great dining, fun little shops, a cute playground, and Zoomar's, a fun little petting zoo. A brief walk to the other side of the tracks will lead you to the queen of the missions, Mission San Juan Capistrano where audio tours specially designed for kids and hands on activities will bring history to life.
Check out these amazing Airbnb San Diego homes for more lodging options.
Find things to do with kids near you!
From coast to coast, we're determining the Top 10 Things to do with Kids in each state (and major cities!) of our great nation.