Did you know that Long Beach is the 3rd largest city in Southern California? The city has become quite hip and these days, there are many fun things to do in Long Beach with kids. This port town has had a bit of a renaissance in recent years, and now has revitalized neighborhoods and world-class attractions.
Don't know what to do in Long Beach? Here are our picks for the top ten things to do with kids in Long Beach. We cover all the best places to visit, restaurants to try, and hotels that are perfect for families visiting the area.
Things to do in Long Beach with Kids
1. Walk Back in Time at Rancho Los Alamitos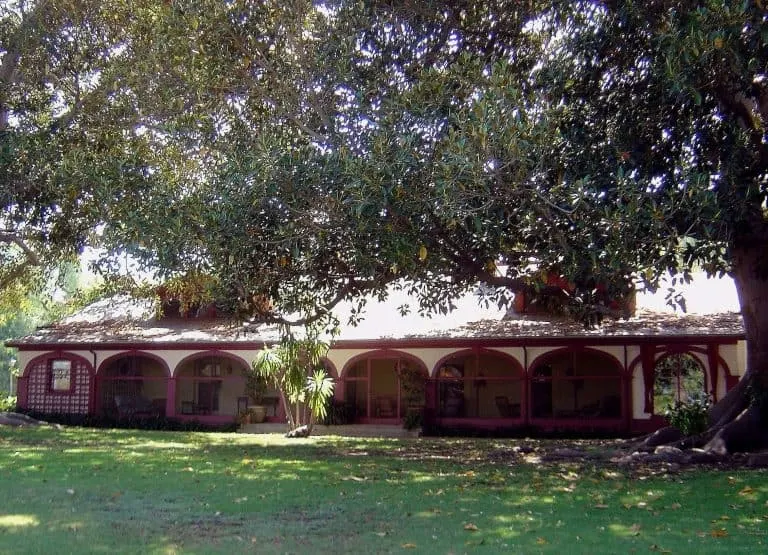 Rancho Los Alamitos is home to some of the region's oldest history. It features manicured grounds and gardens, the adobe Rancho Los Alamitos house, a museum, and a historic barn to explore with your family. The cactus garden and massive fig tree (planted in the 1800s) are kid-favorites. Don't miss out on the free, docent-led tours offered every 30 minutes.
Throughout the year cultural, holiday, and educational events are featured. They include topics that range from agriculture to Native American, Japanese, and Hispanic culture. Best of all, visiting the museum and grounds is completely free!
Trekaroo tip: A similar site, Rancho Los Cerritos, is located nearby.
2. Get Out on the Water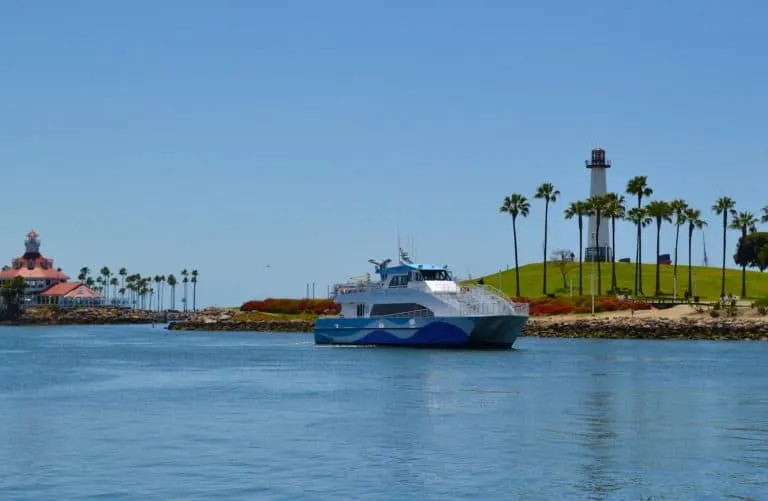 Sunny skies, chilly breeze, and beautiful views of Long Beach's skyline are what you will experience while cruising around Rainbow Harbor. The peaceful waters of the harbor make it a relaxed voyage, where sea lions are often spotted playing in the harbor or swimming around the boat.
With nearly 100 slips for commercial and recreational vessels (although the major port vessels remain much further off-shore), families can take advantage of numerous harbor cruises and whale watching tours offered daily.
You can either choose taking a cruise around the bay and learn how ships unload containers (14,000 in only 3 days!) or go into the open ocean to find whales, which can spotted all year round. A full loop around the arc of this "rainbow" takes families to the Lion Lighthouse, with plentiful grass fields to run around in, past the Shoreline Aquatic Park to build sandcastles on, and past numerous restaurants near the Pine Avenue Pier.
Kid-friendly boat tour options include: the land-to-sea Rubber Duck Tour | Harbor Breeze Cruises
The Pike, now an outlet mall on the site of the original Long Beach amusement park of the same name, is located just across the street from Rainbow Harbor. Besides shopping, kids will enjoy movies or a ride on the Ferris wheel and carousel. During the spring and summer outdoor movies are offered in the evening.
3. Gondola Ride Around Naples Island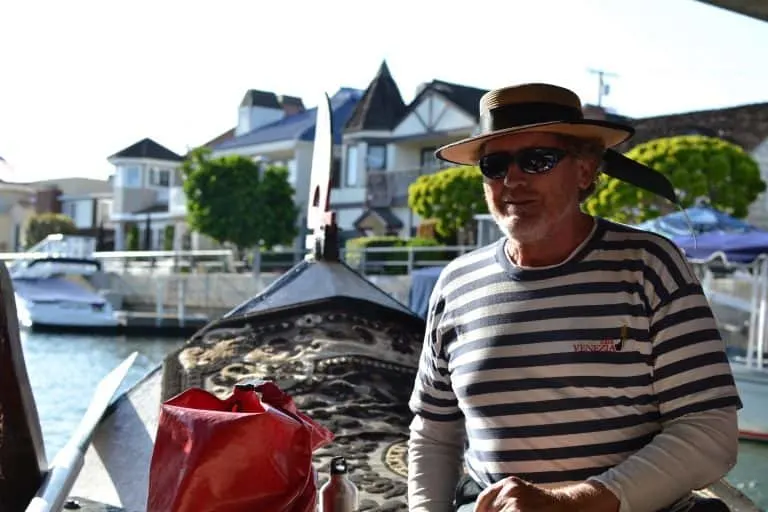 Relax by sunset and have a sail along the canals and waterways of Naples Island in Los Alamitos Bay. Naples Island, a neighborhood on Long Beach's eastern shore, is a fun spot for chartering a gondola through the canals. This is a unique experience that has been running for nearly 40 years.
Touring the slips, bay, and beautiful homes and buildings that line this section of water is a treat for families. The gondola ride is approximately 1 hour, and you'll be entertained with lively conversations, interesting facts, and even some singing, while enjoying the view of beautiful homes.
You can choose to pair the experience with some amazing Italian food from Domenico's Italian Restaurant, where their made-from-scratch pizzas and house salad take the stage. Opened in 1954, it was one of the first restaurants to serve pizza in California.
Explore more of the Golden State. Here are the best things to do in California with kids.
4. Explore the Colorful and Quaint Shoreline Village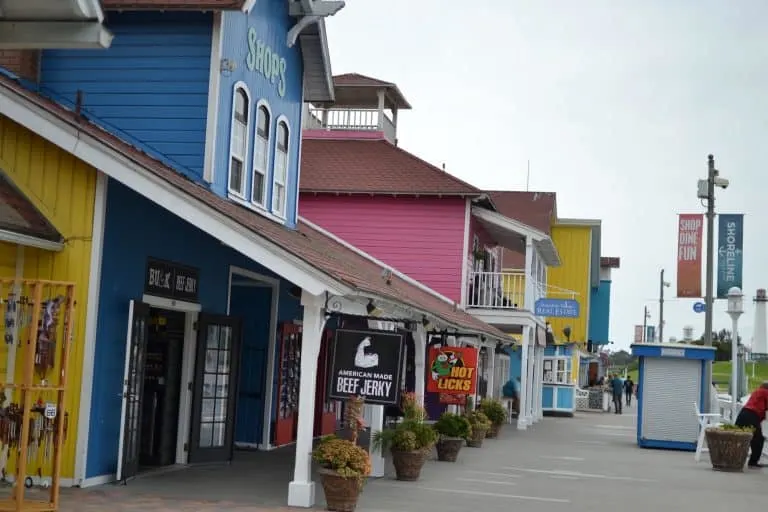 Styled after a quaint Cape Cod fishing village, Shoreline Village is filled with unique specialty shops and a variety of restaurants. There is entertainment for the entire family, including an antique carousel and old-fashioned arcade in the Pelican Pier Pavilion. There are shops for pirate enthusiasts, random hippie art, and shops filled with just about anything you can think of.
Promise the kids a scoop of ice cream or massive serving of funnel cake in exchange for some sweet family pictures taken in front of the Easter egg-colored, old-fashioned buildings. The spectacular views make Shoreline Village the place to relax as you soak in the sundown overlooking the boats in the glistening waters, and palm trees.
5. Discover the Long Beach Art Scene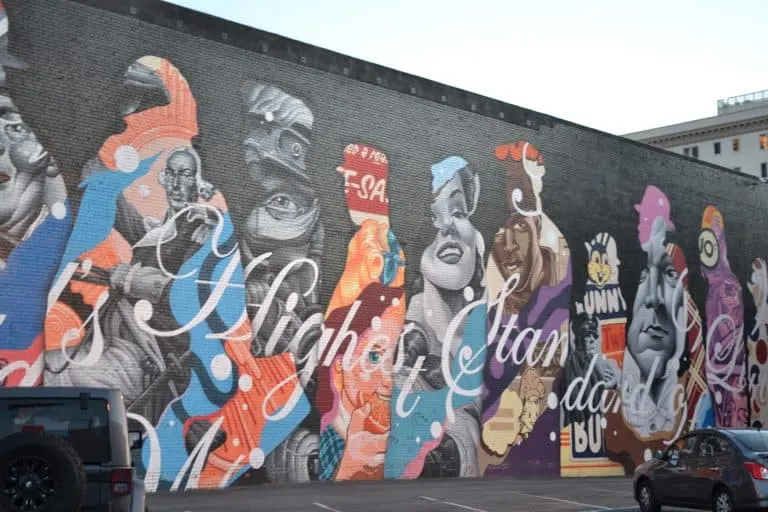 One of the unexpected things you will find in Long Beach is a collection of giant murals, created as part of the Pow-Wow! Art Festival that happens every year in July.
During this event, contemporary graffiti artists and muralists from around the world collaborate to create amazing street art in a week filled with music, events, and of course, live scaffolding painting! You can plan your trip around this event if you are an art enthusiast, or look for the Pow-Wow! Murals from different years, around town.
Also, the Museum of Latin American Art, housed in one of Long Beach's historic 1920s buildings, is a great family-friendly museum. In addition to featuring numerous art exhibits, kids will love the "Play with Me" exhibit featuring interactive activities and fun for kids 5-12.
Regular events throughout the year include family-friendly workshops, dancing, music, and other programs. Get hands on with art of all varieties at the Long Beach Museum of Art. Drop-in programs include family art-making workshops and events with local artists. Friday admission is always free!
6. El Dorado Regional Park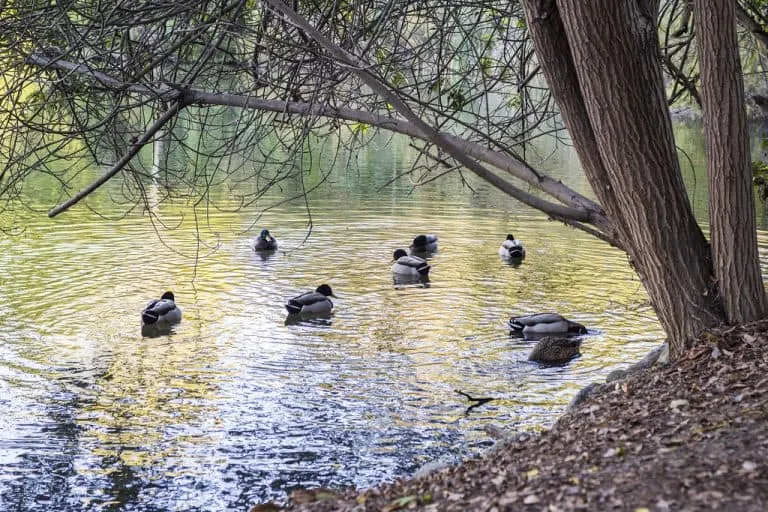 Located in north Long Beach, El Dorado Regional Park is an outdoor enthusiast's wonderland and the perfect place to enjoy the great SoCal weather. Families will enjoy hiking and bike trails (with convenient bike rental locations on property!), fishing lakes, a nature center with hands-on, rotating exhibits, an archery range (with free lessons!), and plenty of open space.
Young kids will love the playgrounds and the chance to ride along in a pedal boat, while older kids will no doubt enjoy exploring the model sailboat and model aircraft area. Hungry families can grab a snack at the onsite food and beverage area.
7. Enjoy Some Sweet Treats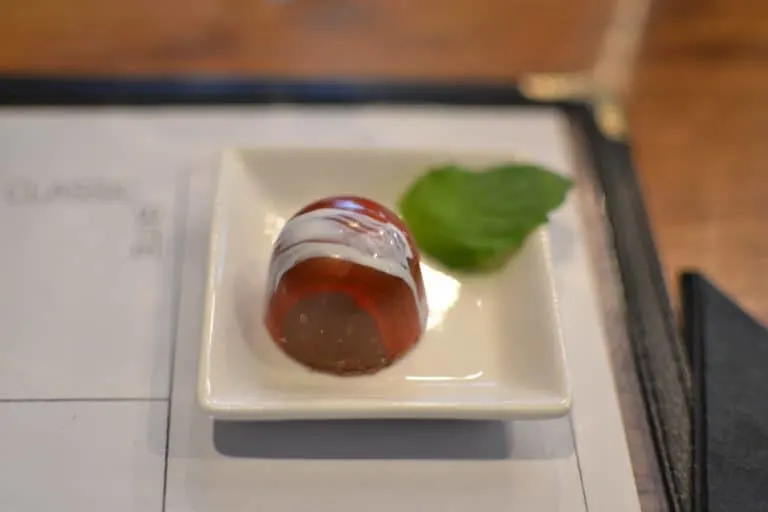 Don't just eat your chocolate, feel its flavors and intensities that take enjoying chocolate to a whole new level. Trained in Belgium and offering the best combination of responsibly sourced chocolate and wines, Romeo Garcia is an excellent host at Romeo's Chocolates.Your family can book a Chocolate Making Workshop, where your kids will not only learn about cacao production, but they will create, decorate, and wrap chocolates to bring home.
Of course, the experience is not limited children. Adults can also enjoy 3 courses of chocolate paired with wine. Romeo makes the time feel like a breeze, teaching about chocolate with so much passion, that you just have to sit back, relax, and sink in the ambiance and all the flavors.
With an amazing array of shops to choose from and a family-friendly environment, Belmont Shore and 2nd Street is a central place for families to spend a nice afternoon walking. Try the different coffees or desserts, from Pietris Bakery, the Greek Bake Shop. Your kids will love the delicious options of gelato, from sherbets like mango or strawberry cheesecake with chocolate, or their gorgeously appetizing desserts.
8 Have a Beach Day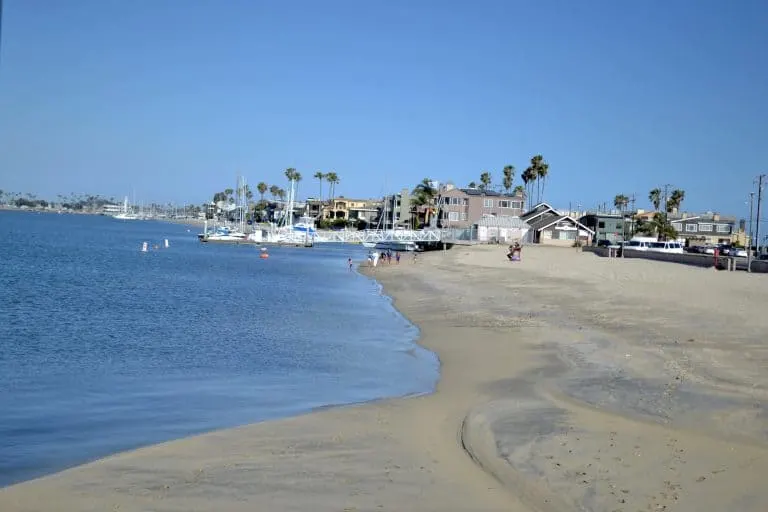 A trip to Long Beach wouldn't be complete without a visit to the sand and sea. Mother's Beach on Naples Island, is a kid-friendly beachfront location. Highlights include beautiful sand, gentle waves thanks to its bayside location, picnic sites, and lifeguard stations (in peak seasons). White sands, peaceful waters, and stunning views will make it a trip to remember.
You can rent kayaks, paddle-boats, paddle-boards, and life-vests for your little ones at nearby Bayshore Park. The added bonus is that this amazing park features a grassy play area, rock climbing structures, swings, and water splash pad. Belmont Shore Beach and Long Beach City Beach (known to locals as Junipero Beach), both southward facing toward the Pacific, are the city's "longest" beaches (pun intended) with massive stretches of sand.
Book Swan Boat rentals at Long Beach's Rainbow Lagoon. As a Trip Advisor affiliate Trekaroo receives a small commission to help fund our small business and you get the lowest rates guaranteed.
Note: Due to the massive harbor structures in the water, Long Beach offers virtually no surf-able coast. If your kids are looking to learn to surf, a trip to adjacent Orange County is a much better bet.
9. Explore the Aquarium of the Pacific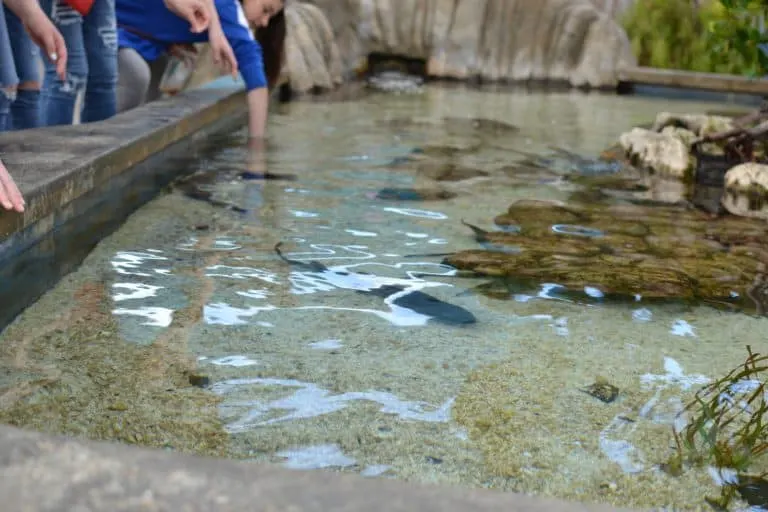 Aquarium of the Pacific is hands-down one of the best experiences for families in Long Beach. First off, it has an amazing live-animal exhibit, where you can learn about a variety of aquatic life. Observe the jellyfish in the Tentacles and Ink exhibit and try time to time your visit around feeding time.
Also, you can touch live coral, starfish, sea cucumbers, as well as sharks and stingrays. Play with the sea lions and seals through the see-through tunnels, and learn more about amphibians in the amazing Frogs: Dazzling & Disappearing exhibit. The Aquarium also has an outdoor boat-themed play area to give kiddos space to play.
One of the best and most innovative experiences at the aquarium is the new Pacific Visions' expansion, where science, art, and architecture join to bring awareness to the future we can make through innovation. Created with an all-accessible mindset, you'll be able to use all of your senses to learn how as humans can create a better future.
Trekaroo Tip: The Aquarium of the Pacific also hosts whale watching tours. You will need to book a reservation ahead of time. You can book your whale watching trip here.
10. See the Queen Mary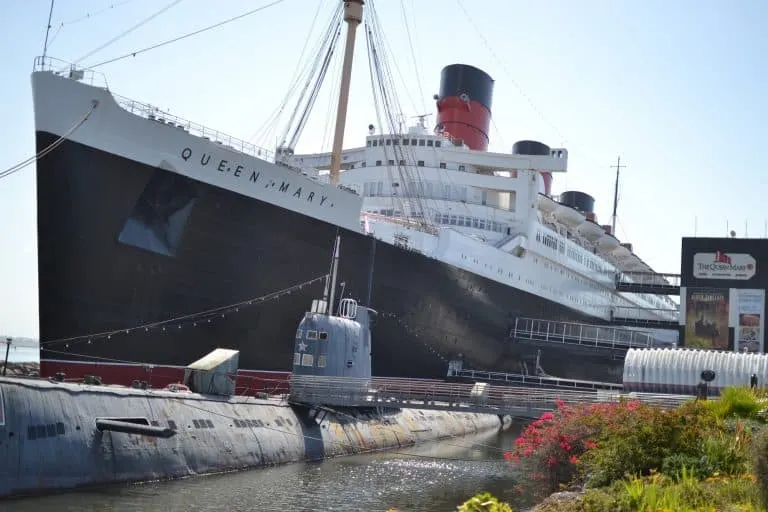 The massive, iconic ship The Queen Mary offers a variety of tours. Do you enjoy history? Then the "Glory Days Historical Tour" and the "Her Finest Hour: a WWII Tour" are the tours for you, as they are packed with information and facts about the fine art of the ship or her involvement in the war.
If you are more of an on-the-go family, consider a self-guided tour, exploring the different decks of the ship and viewing preserved historic rooms. There are haunted tours and magic shows for everyone.
Little ones will love making their own LEGO ships with a massive LEGO model (made with 250,000 Legos weighing 600lbs) as inspiration. Don't forget to look for the white cat! Add in numerous restaurants, a 4D theater, and the chance to spend the night on board, and this is a can't miss attraction in Long Beach.
Places to Eat in Long Beach with Kids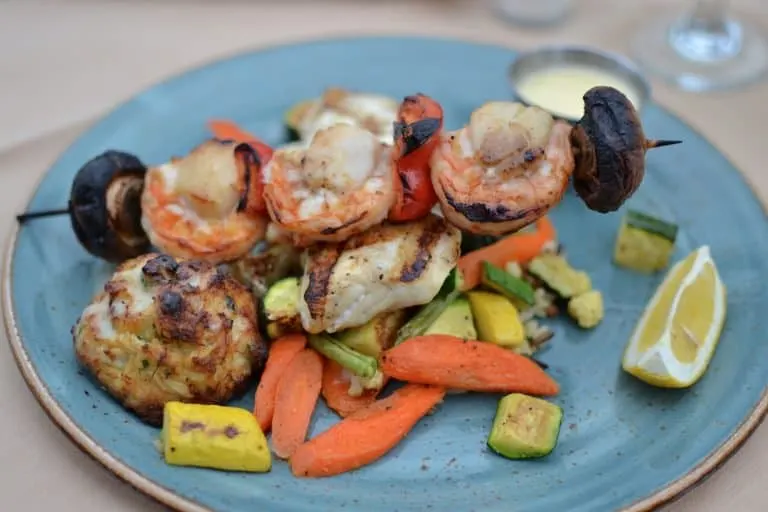 The dining scene in Long Beach is as varied and diverse as one would expect to find in the melting pot that is Southern California. From fine-dining fare to taco shacks, there is truly something for everyone.
For breakfast, the Breakfast Bar is a must-visit. It's family heritage shows in the food they make. For an amazing breakfast bar, try Fuego Restaurant in Hotel Maya.
If what you are looking for is a good relaxed lunch where everyone in your group can find something they love, Steelcraft is a unique outdoor experience. Shipping containers have been transformed into quick-service food stands with varied menus.
Everyone in your party can pick up their food items and then sit together in the common area filled with long tables. Vendors include Tajima Ramen, Waffle Love (sweet and savory waffle dishes), Pig Pen Delicacy (great sandwiches including one with a mac and cheese bun), Desano Pizza, Rainbow Juices, and Smog City Brewing.
But wait, there's more! The Dia de los Muertos theme and simply amazing Mexican food offerings at Lola's Mexican Cuisine can't be missed.
The Attic (housed in an overhauled 1920s Craftsman bungalow) and Restauration both offer a hip ambiance with local farm-to-table food offerings in a relaxed atmosphere.
Italian food is a staple in this area of California. Try Michael's Downtown Italian Kitchen for their prosciutto and burrata with pear appetizer, fabulous pizzas, and house made pastas. Of course, Domenico's Italian Restaurant in Naples (mentioned above) is another "must eat".
Looking for scenic dining? Consider taking in a meal at Parker's Lighthouse on the end of the pier at Shoreline Village. Reservations are recommended during peak season is you want to enjoy amazing mesquite-grilled food.
Where to Stay in Long Beach with Kids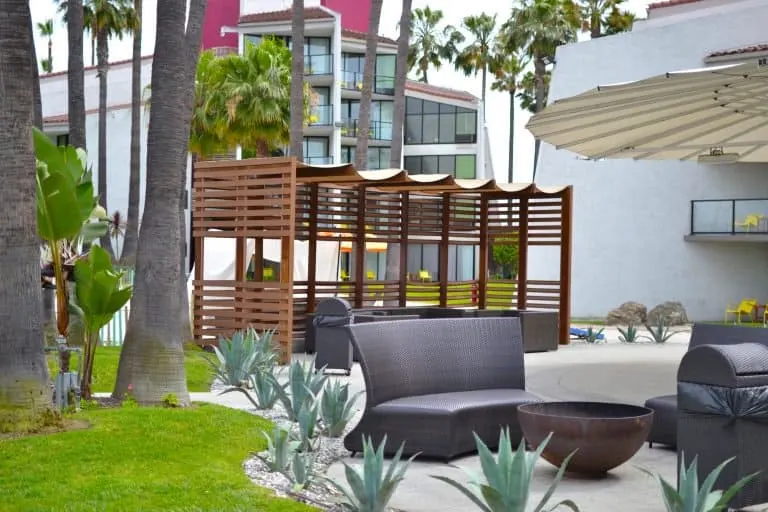 While literally hundreds of hotels are within a short mileage distance from Long Beach, traffic can be a beast in Los Angeles. We recommend families stay in the heart of the city. The Hyatt Regency Long Beach, located adjacent to the Convention Center, Shoreline Village, Rainbow Harbor, the Aquarium, and even access to Catalina Island, is a very good option.
If what you are looking for is a luxury getaway, the Hotel Maya, a Doubletree by Hilton hotel, has easy access to the city's waterfront. Rent bike from the hotel and explore the area.
Don't forget The Queen Mary itself as a unique accommodation option that your family won't be able to replicate in most other cities across the globe!
Day Trips from Long Beach with Kids
With Southern California as its home, Long Beach offers families a wide array of day trip options. We've only scratched the surface here with these trips that families should consider while visiting the region.
Catalina Island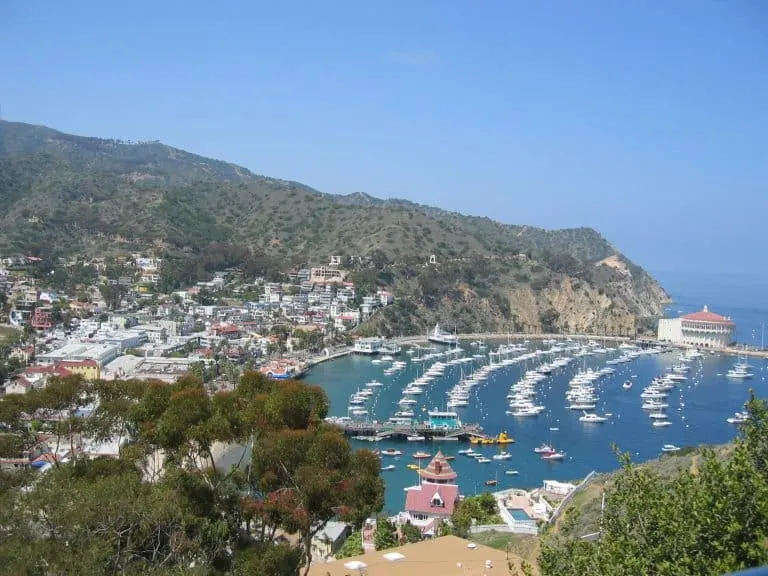 Located just an hour off the shore of Long Beach, Catalina Island is a fun destination for families seeking a little R&R from the busy and hectic pace on the "mainland." The Catalina Express departs from Long Beach Harbor and takes cruisers on the 1-hour trip to Avalon, where family fun awaits. Zip lining, snorkeling, and buffalo (yes, buffalo!) watching are some of the islands most popular activities.
Tip: Avoid weekends and "port days" if you can, the town can get quite busy when the cruise ships are docked for the day.
Read about all the fun things to do in Catalina with kids.
San Pedro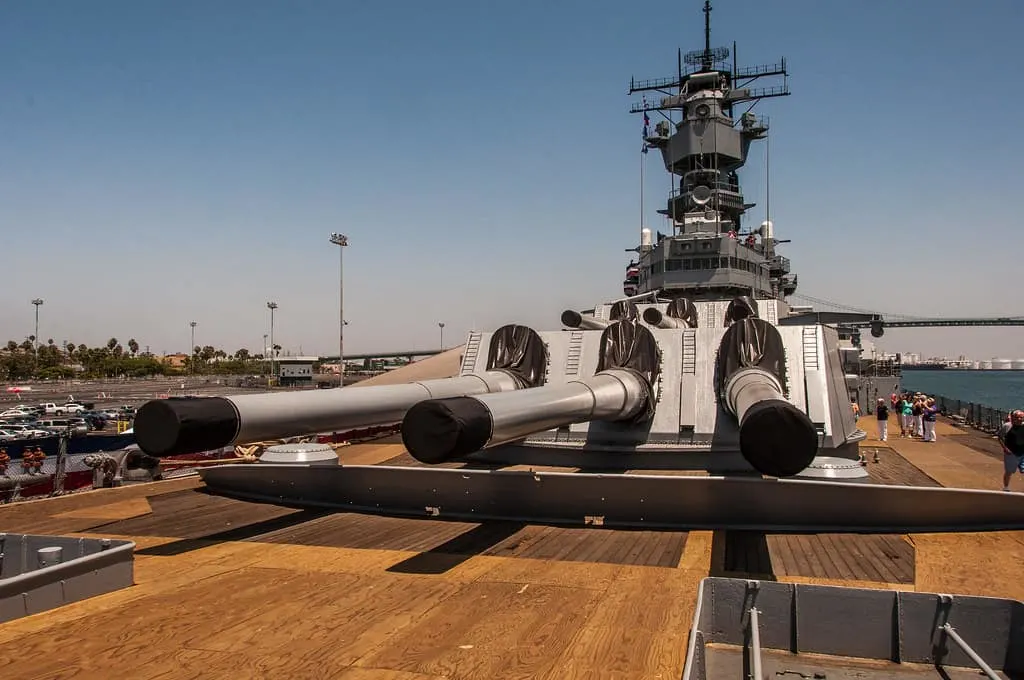 Next door to Long Beach is its sister city of San Pedro, home to a wide variety of hands on historic and marine-life based museums and attractions for families. Must-sees on the water include the Battleship IOWA and the SS Lane Victory, both boasting hands-on historical exhibits that kids love. Parents rave about the educational (and free!) Cabrillo Marine Aquarium, the White Point Nature Center, and Fort McAurthur Marine Mammal Care Center.
Orange County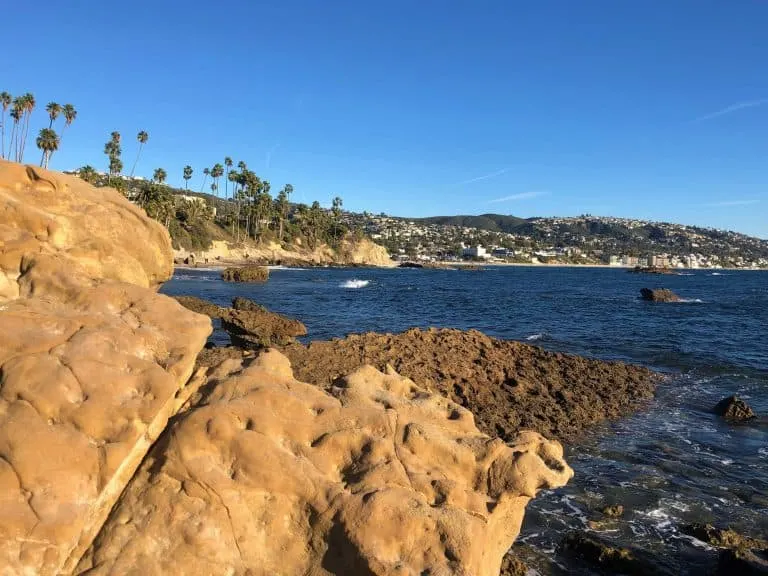 Just southeast of the city of Long Beach lies Orange County, home to Disneyland, long stretches of beaches, shopping paradises, culinary scenes, family-friendly museums, and much more. Cities like Huntington Beach are known for their surfing heritage and laid-back charm while Laguna Beach and Dana Point offer a bit more high-class style and plenty of off-shore excursions. Head inland to explore a surprising amount of parks, nature trails, zoos, and family experiences.
Check out our guide to exploring Orange County.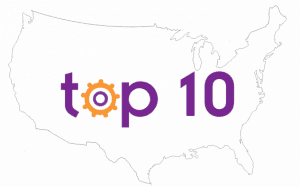 A huge thank you to Katie Bodell who wrote the original version of this article. Special thanks to the Long Beach Convention and Visitors Bureau, CVB, and the Aquarium of the Pacific for hosting our author in order to cover this story on behalf of Trekaroo.