Mammoth Lakes may be known as a ski resort town, but during the warm months, there are even more things to do in Mammoth! Summer is less crowded, and visitors are rewarded with great scenery and plenty of opportunity for adventure.
Mammoth is home to several hotels, vacation rentals, and campgrounds, making it the perfect home base for several day trips in the Eastern Sierra. Here are some of our top picks for outdoorsy families to enjoy when exploring the region.
Things to do in Mammoth Lakes and the Eastern Sierra During the Summer
1. Mountain Bike at Mammoth Mountain Resort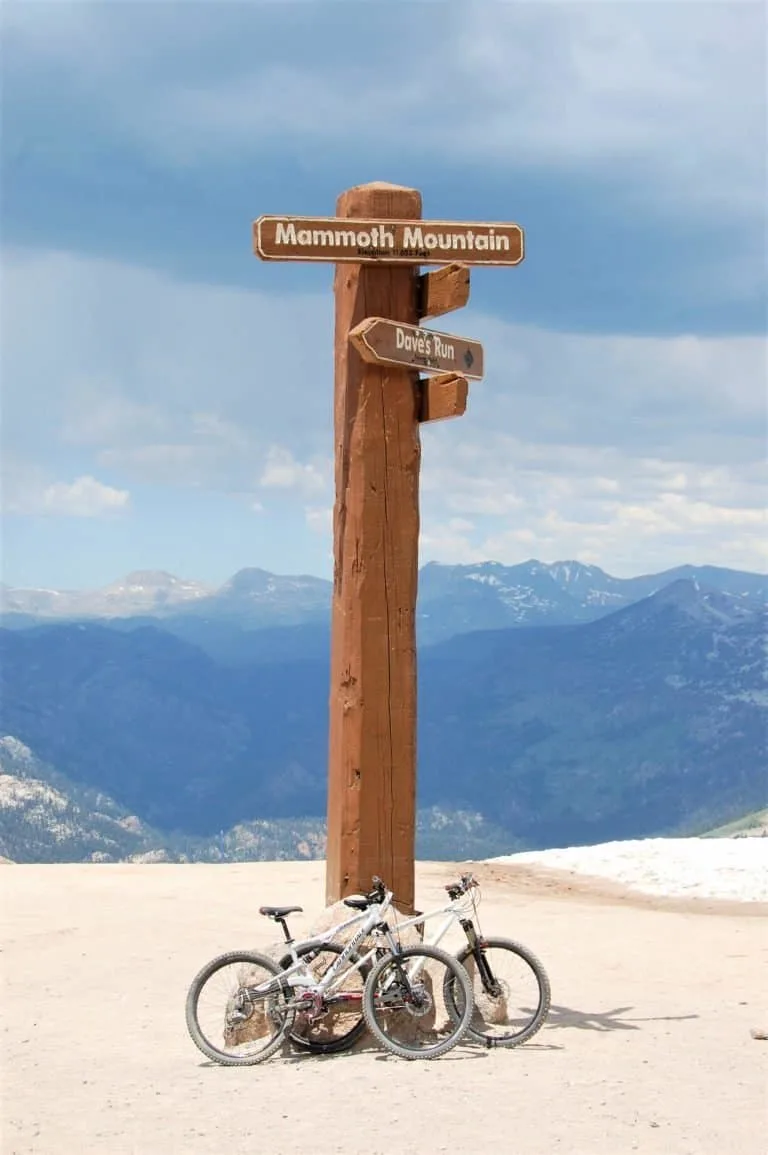 Most people know Mammoth Mountain Resort for its skiing and snow park, but come summer it is also a mountain biking mecca. Riders from all over the country come to take the gondola up to the 11,000-foot summit and ride some of the 80+ miles worth of trails that traverse the mountain.
If you're new to mountain biking, the Discovery Zone is the perfect place to work on your skills. It has easier trails, a skills park, and a lift that is suitable for beginners. A wide range of bike rentals are available, including e-bikes for those needing some extra oomph.
If mountain biking isn't your thing, you can opt to take a scenic gondola ride and explore the summit on foot. The view of the Eastern Sierras is breathtaking and includes granite and pine-covered mountains as well as the lakes that give the town its name.
2. Visit Devils Postpile National Monument and Rainbow Falls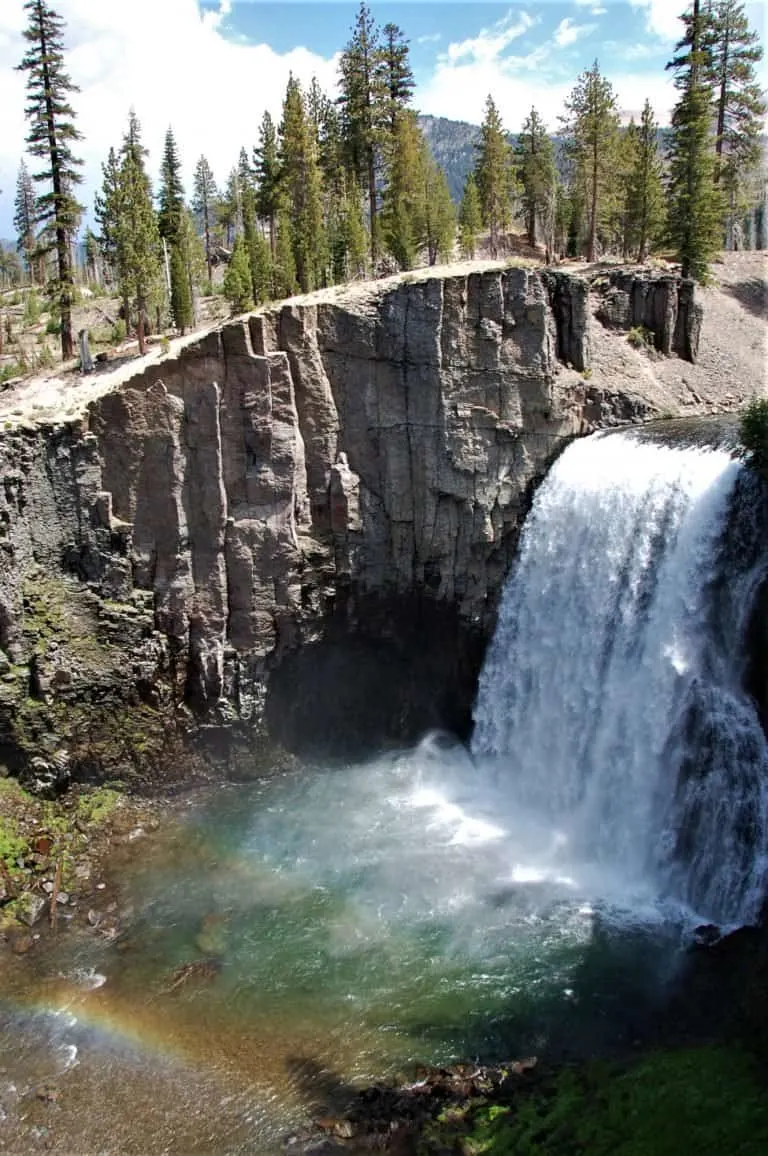 One of the main attractions near Mammoth is Devils Postpile National Monument, an impressive and extremely rare example of columnar basalt. It looks like tall, thin columns of rock wear stacked upright against hillside and was formed by lava cooling about 100,000 years ago. It is one of several interesting geologic sites in Mammoth Lakes.
During the summer, visitors must take a shuttle from the Mammoth Mountain Adventure Center to access the monument. There are a few stops on the shuttle, including the ranger station. It only is a half-mile walk from the ranger station (where you can pick up a Junior Ranger booklet) to the base of the formation.
Those who choose to head two miles further down the trail (which you absolutely should), will be rewarded by the sight of the 100-foot Rainbow Falls. On sunny days, the mist reflects two rainbows near the base of the falls, giving the waterfall it's multi-hued name.
From Rainbow Falls, take the trail up to Reds Meadow to grab a milkshake from the legendary Mule House Cafe, a popular stop for through-hikers on the Pacific Crest Trail. There are also horseback rides available here. The shuttle picks up at Reds Meadow and will take you back to Mammoth Mountain Adventure Center.
3. Scale Mammoth's Via Ferrata Rock Climbing Course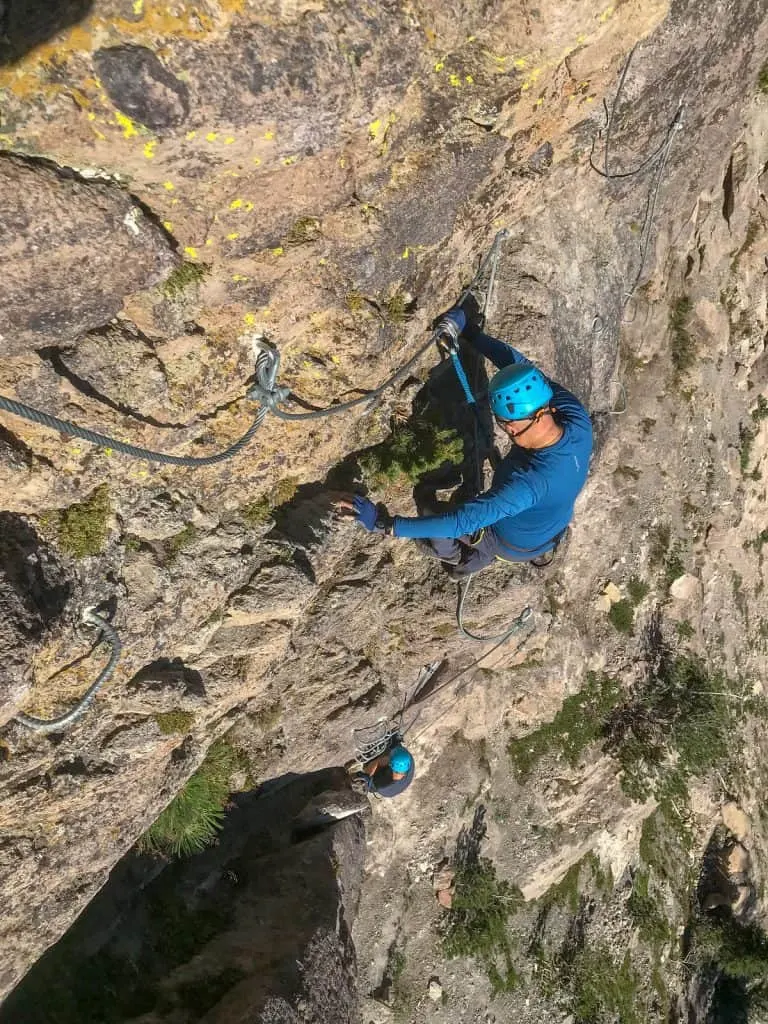 If you haven't had the chance to experience via ferrata, Mammoth is a great place to try it. It is basically a safer, easier version of rock climbing with safety cables and iron rungs to help you along the way. Children as young as 10 can join in on the fun.
There are six different routes – three easy, two moderate, and one difficult. Climbers get fully equipped with proper gear, go through a safety talk and orientation, and then take a guided trip up the side of the mountain on the course that best for you. Most climbers are able to complete three routes during their three-hour tour.
4. Let the Kids Have a Blast at the Mammoth Mountain Adventure Center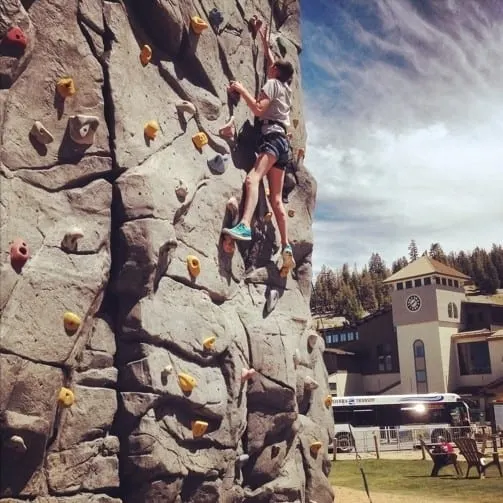 Too young for via ferrata? The Mammoth Mountain Adventure Center, located next to Mammoth Mountain Resort's main lodge, is sure to help your kids work out any energy they have left in them after your other high-altitude adventures.
Kids can tackle climbing walls, holler their way across a junior zip line, bounce on the bungee trampoline, and complete the ropes course.
Trekaroo Tip: A mega zip line, designed for adults and big kids, is scheduled to open the summer of 2021. It will have the biggest vertical drop of any zip line in the US and reach speeds of 60mph.
5. Enjoy Some of Mammoth's Lakes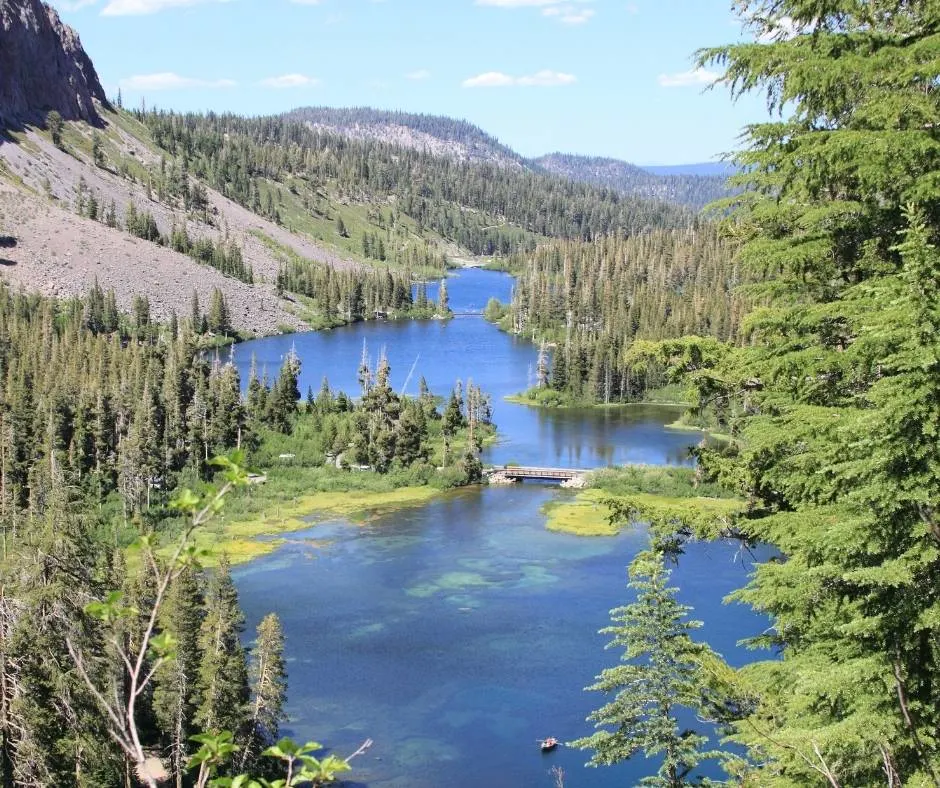 There is no official "Mammoth Lake", but there are several wonderful lakes in the Mammoth Lakes Basin. Twin Lakes, Lake Mary, Lake George, Lake Mamie, and Horseshoe Lake are all connected via a paved bike path. These lakes are especially popular for fishing.
If you are looking for a workout with plenty of views of Mammoth Lakes along the way, take the series of switchbacks up to Crystal Lake. You will gain a little over 800 feet in elevation on the 1.5-mile route up, but the view, especially off the spur trail which overlooks all the lakes below, is splendid.
Another great option in Mammoth (but not in the Mammoth Lakes Basin) is the trail to Sherwin Lakes. This trail gains about 900 feet in elevation and is five miles round trip. The reward is a pair of lovely lakes to enjoy before you take the jaunt back downhill.
The trailhead is less than 10 minutes from downtown Mammoth Lakes, making this an easy hike to squeeze in early in the day before exploring more of the region.
6. Explore the June Lake Loop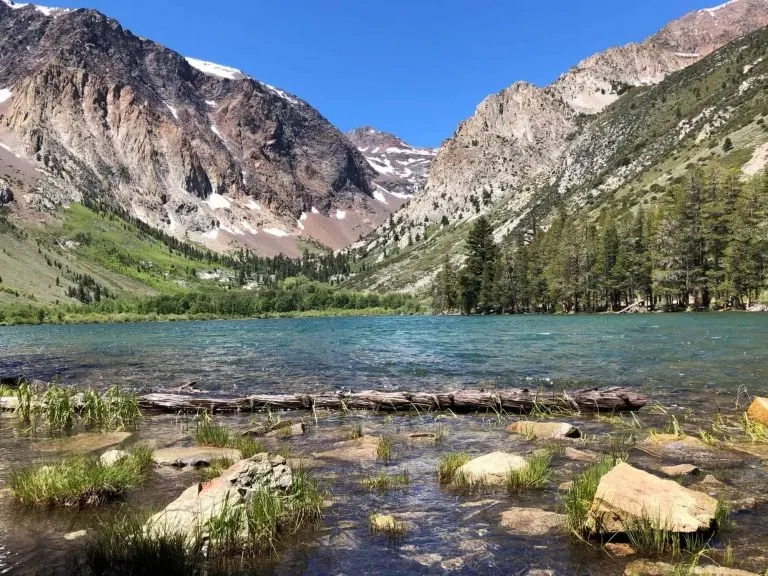 June Lake is a resort community just north of Mammoth Lakes off Highway 395. It is known for its family-friendly ski resort and the June Lake Loop, a scenic route that is home to four lakes and is especially popular during the early autumn when leaves are putting on a colorful show.
June Lake Beach is a great place for kids to swim. The water near the shore is shallow and there are bathrooms, picnic tables, and a volleyball net to keep everyone entertained.
Gull Lake is in the heart of June Lake Village. The lake has a park with playgrounds and sports courts, and the fishing is great from the shore.
One of the best hikes for families in the area is the trail to Parker Lake, a gem of a lake located just off the June Lake Loop. The hike is just over 3.5 miles round trip and the reward is a peaceful lake framed by 12,000-foot peaks.
Parker Creek runs along a portion of the trail and is a fun place for families to play. There are both brook trout and brown trout in the lake and creek, so don't forget your poles.
7. Hike to Seven Lakes in One Day on the Little Lakes Trail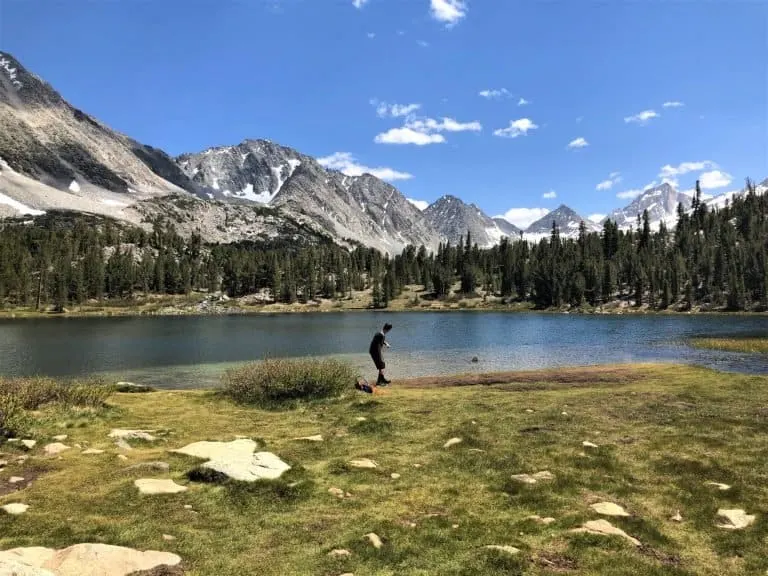 About 15 minutes south of Mammoth Lakes is the exit for Tom's Cabin. Exit, then make your way up Rock Creek Road for 10 miles and find yourself whisked away into an Eastern Sierra wonderland.
The road ends at the trailhead (the last portion is dirt but doable for all vehicles in good weather) at Mosquito Flats.
Follow the Little Lakes Trail as it passes by Mack Lake, Marsh Lake, Heart Lake, Box Lake, Long Lake, Gem Lake and Chickenfoot Lake. Each one has its one charm and beauty.
The entire route is about four miles in each direction, but hikers can simply go as far as they would like and turn around. This route is popular with day hikers, backpackers, as well as fishermen.
Like the great outdoors? Then you will love this California National Parks Road Trip.
8. Spot Tufas at Mono Lake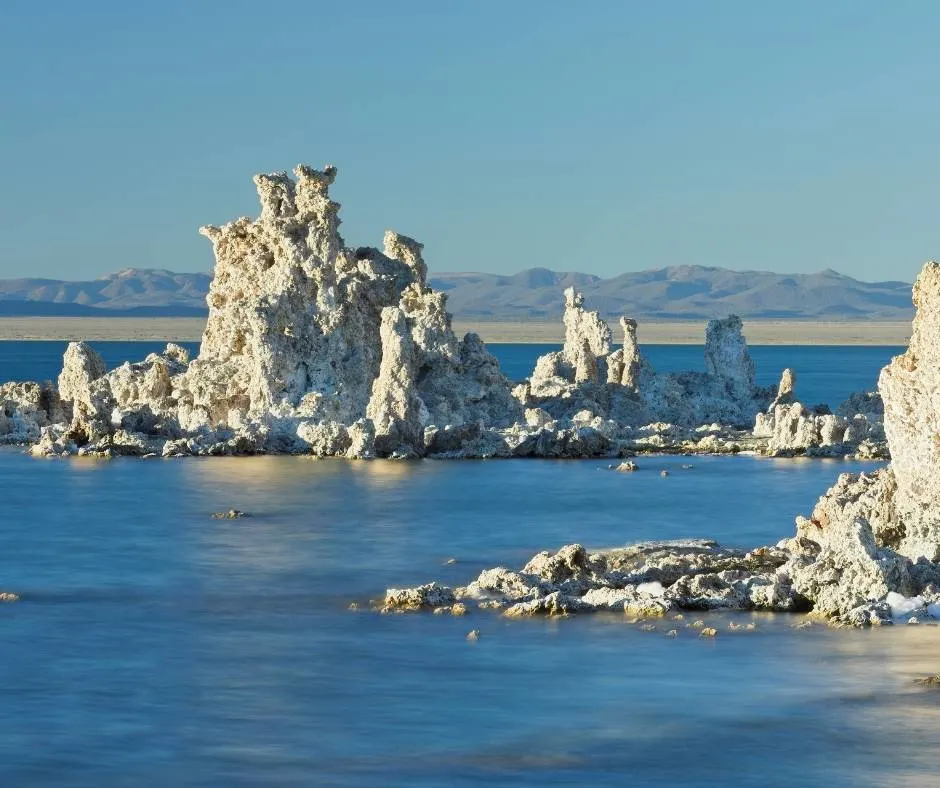 Thirty minutes north of Mammoth Lakes is Mono Lake, an unusual lake known for being two times saltier than the ocean with large tufa formations sprouting out of its waters. Estimated to be over a million years old, this beautiful body of water is thought to be one of the oldest lakes in North America.
You can find tufa in several places around the planet, but you will find the most active formations at Mono Lake. Tufas are calcium-carbonate pillars and knobs of varying heights and sizes that protrude from the lake's surface. They're formed by the interaction of freshwater springs and alkaline lake water.
The migratory bird population is pretty large at Mono Lake reaching into the millions at peak season, making it a bird watchers paradise.
Families can participate in one of the lake's free, guided tufa walks and learn all about this massive and unique body of water. There are also opportunities to a guided kayak tour and learn about this special place while out on the water.
Find more epic things to do in Northern California with kids. How many can you check off your list?
9. Take a Day Trip Out to a Ghost Town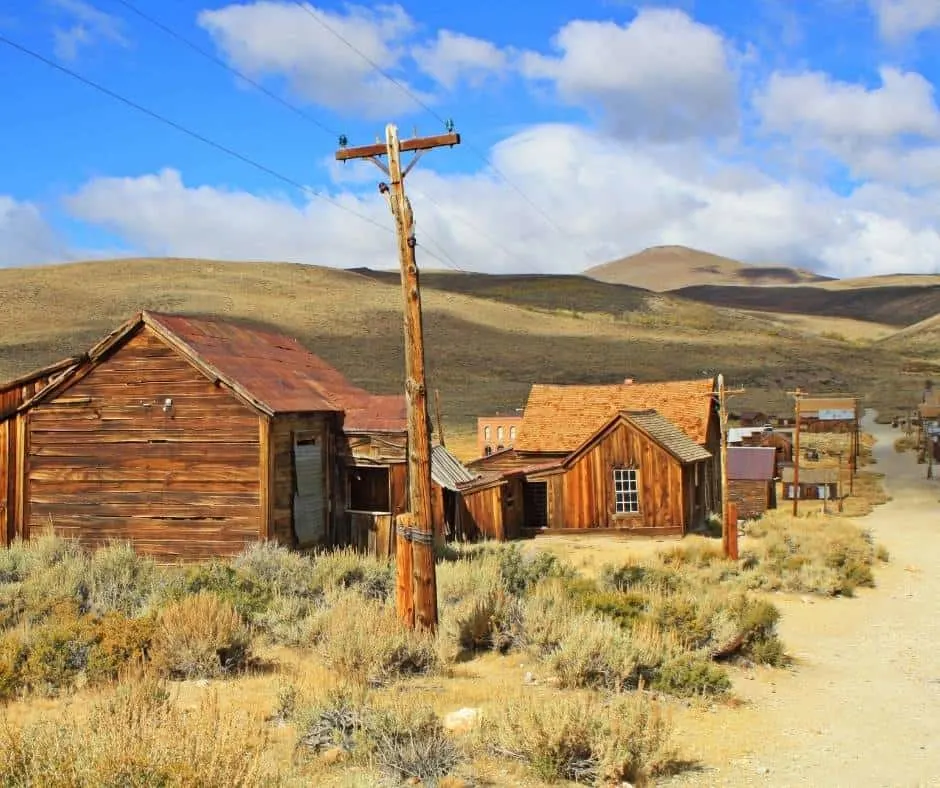 A little over an hour from Mammoth Lakes is Bodie, a California gold mining era ghost town. Wander the town's abandoned streets, peering in windows and witnessing a town in the state of "arrested decay".
At its boom during the Comstock Lode gold strike, Bodie had a population of 10,000. But at it's bust, Bodie was deserted. Some parts of town still look as if the residents left moments ago with cups left on tables, a wheel barrow dumped over in a yard, and a tricycle parked on the porch.
Bodie is a fun place to photograph and step back in time. The tour of the Stamp Mill is also a highlight.
10. Explore Yosemite's High Country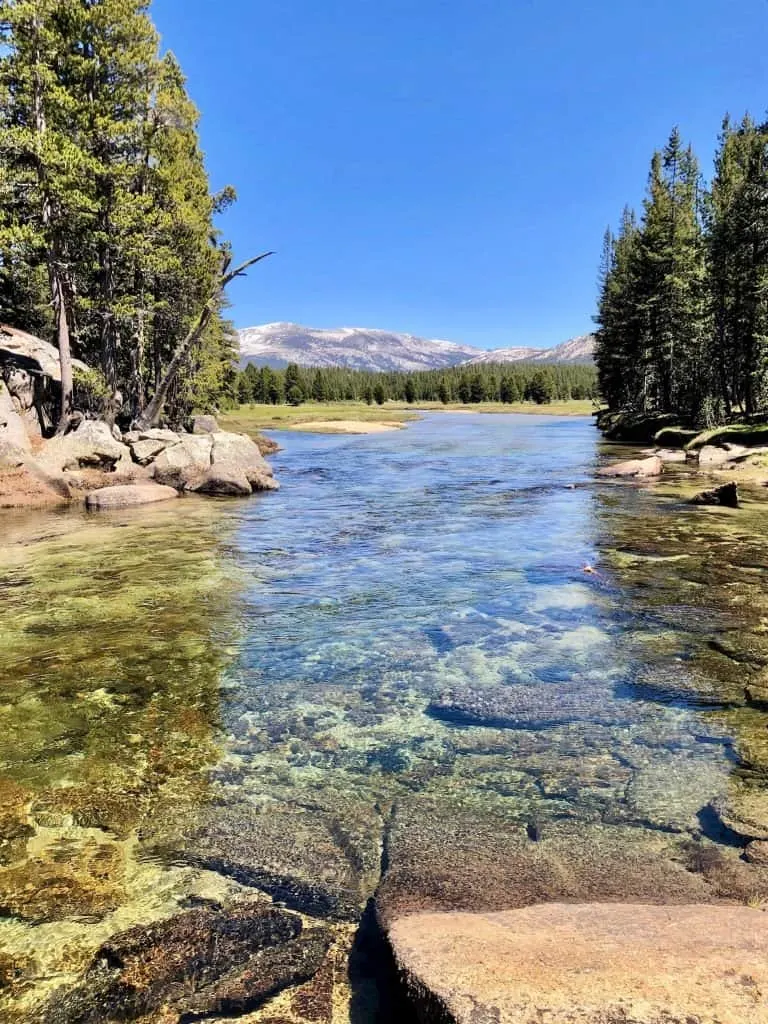 My favorite day trip from Mammoth Lakes is to the Tioga Pass portion of Yosemite. The east entrance to the park is only about 45 minutes from Mammoth, and Yosemite's High Country is usually free from the crowds found down in the valley.
There are several great hikes up this area. Our favorite begins on the left side of Tuolumne Meadows just below Pothole Dome (which you can climb for great views as well). It follows the left side of the meadow through the edge of a forest until it reaches the Tuolumne River.
There, you can scramble around on rocks near the water's edge, watch the water tumble through a series of cascades, or cool off in a sheltered pool. It is pure, High Sierra heaven.
Feel free to go as far as you would like and then retrace your steps back. It didn't take much scrambling before we had the place all to ourselves.
Another highlight of this portion of the park is Tenaya Lake. The lake is the perfect spot for a picnic lunch, wading in the water, or just taking the views.
Explore more of the park. Here are the Top 10 Things to do in Yosemite with Kids.
Mammoth Summer Lodging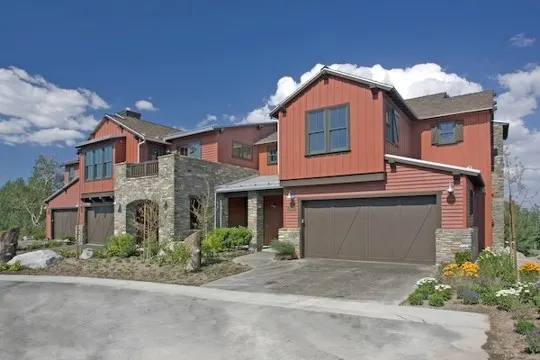 The Snowcreek Resort features spacious condos with all the amenities of home, and then some. We stayed in a two-bedroom condo and loved every minute of it.
The bedrooms were spacious and each had its own full bathroom. The living area of the condo had a sleeper sofa, wood burning fireplace, dining table and full gourmet kitchen.
There are also three- and four-bedroom condos available, making these condos a great option for multi-generational travel, large families, or family friends traveling together.
Ready to see more of the state? Here are the Top 10 Things to do in California with Kids.