If you're headed to Portland for a weekend with the kids, you're in for a treat. It's truly one of the country's great towns, known for funky neighborhoods, food truck, nature, and more. Like its namesake, the TV show Portlandia, it's edgy and somewhat hipster, but in a good way that makes it fun for parents to explore with their kids in tow. With its relaxed pace and liberal vibe, you may even like it so much that you'll want to stay.
Look for current hotel deals in Portland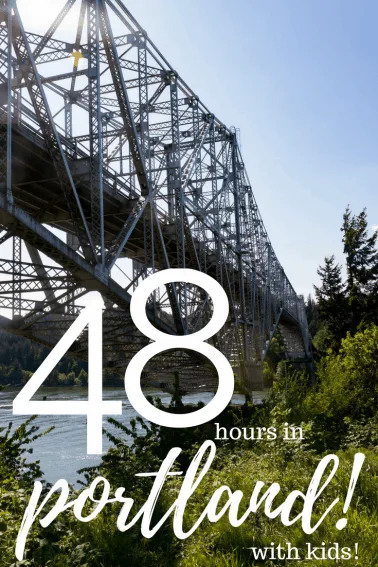 The city is easily explored by bike or foot, and the rain that it's known for shouldn't get in the way of your travel plans. Families will find a lot to do and explore in Portland, as well, including one of the best zoos and top science museums in the nation.
If we've convinced you that Portland is a city that demands a visit with the kids, here's our guide for seeing Portland in a mere 48 hours, making it an ideal family getaway.
48 Hours: Things to do in Portland with Kids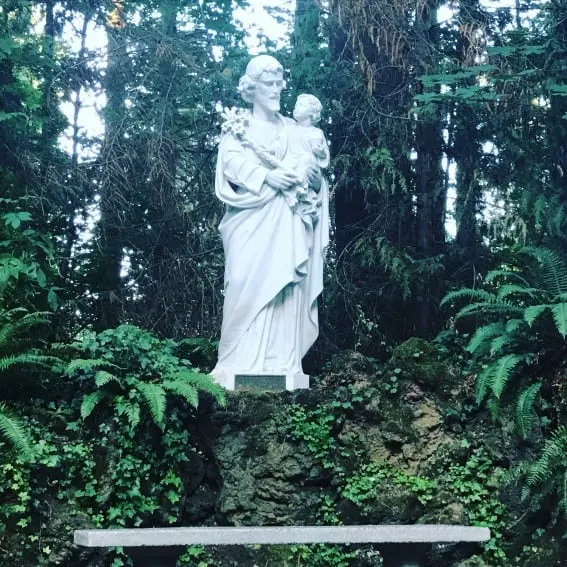 Planning your visit
The ideal time to visit Portland is from June to August, when you are almost guaranteed warm weather and light rain, however it is also the peak tourist season. Definitely book at least a couple of months in advance to ensure availability and the best room rates. The fall is similar in terms of crowds and room rates, and winter is popular for skiers and snowboarders at nearby Mount Hood.
The Portland International Airport offers 400 flights daily. There are a few ways to get from the airport to downtown Portland. The MAX light rail Red Line is a great way to make the trip since it only takes a little over 30 minutes. In addition, they offer low fares and it is easy to roll your luggage or stroller on to the train. Taxis are available and a one-way trip into Portland takes 20 to 40 minutes, or you can grab an Uber or Lyft, which may be your cheapest option.
It is not necessary to rent a car during your visit to Portland. It has a small downtown area with a lot to do, and the city blocks are shorter than standard city blocks. From downtown, you can then take taxis or Uber everywhere. However, you may want to rent a car to get around easier and see more of the city. Parking is rarely an issue, and it will enable you to see more of this great city in a short time. Just be careful downtown, as parking is expensive, but you will probably find free parking on the street outside your hotel overnight.
What to See & What to Skip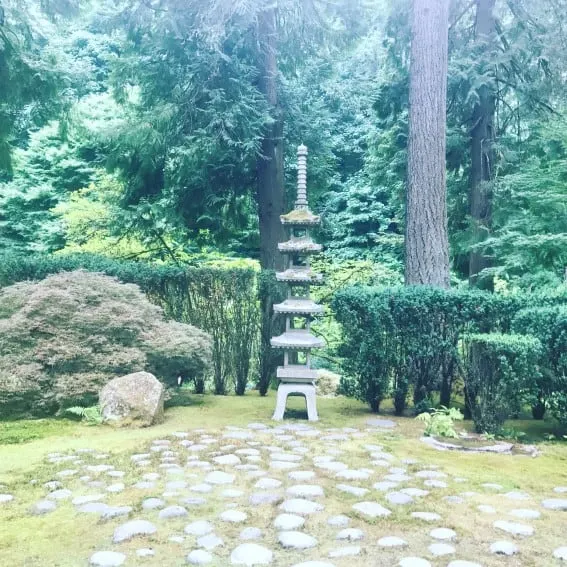 Portland is full of fun activities for kids of all ages. Don't miss the Oregon Zoo, home to 2,200 animals from more than 260 species. Science obsessed kids will love the Oregon Museum of Science and Industry, offering a planetarium, giant-screen theater, submarine, and various exhibits and events. The Portland Japanese Garden is a traditional Japanese garden occupying 9.1 acres, located within Washington Park in the West Hills. It's a special experience for both adults and kids alike.
Check for hotel availability in Portland
Another unique experience can be found at The Grotto, 62 acres of treed gardens that was constructed in 1924 as an outdoor Roman Catholic sanctuary. This outdoor sanctuary includes tranquil paths and makes for a lovely morning out with the kids. Be sure not to miss the Pittock Mansion either. It's a French Renaissance-style château in the West Hill, originally built in 1909 as a private home for London-born Oregonian publisher Henry Pittock and his wife, Georgiana. Not only does it educate children about the city's history, but it offers excellent views of downtown Portland. It's also connected to both Forest Park and Washington Park by way of the Wildwood Trail, situating it at a truly amazing crossroads of so many other great places to hike.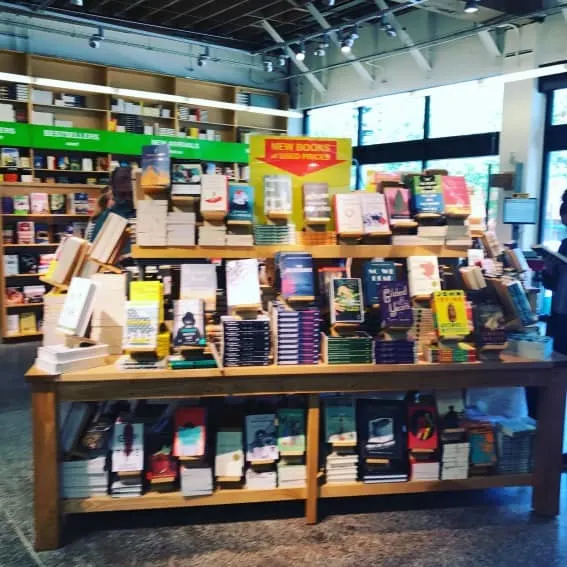 When the kids get tired, head to Powell's City of Books, one of the nation's biggest and best book stores. In addition, Portland has many neighborhoods worth exploring. It's an interesting city, full of parks, quirky shops, history, public artwork, and restaurants of all kinds. Some neighborhoods to check out with the kids include Southeast, the Pearl District, Chinatown, Northeast, and Downtown. Lastly, don't forget about the parks. Kid-friendly parks include Dickinson Park, Bethany Meadows Park, and Overlook Park. All have playgrounds for the kids to run around and burn off steam.
What to Eat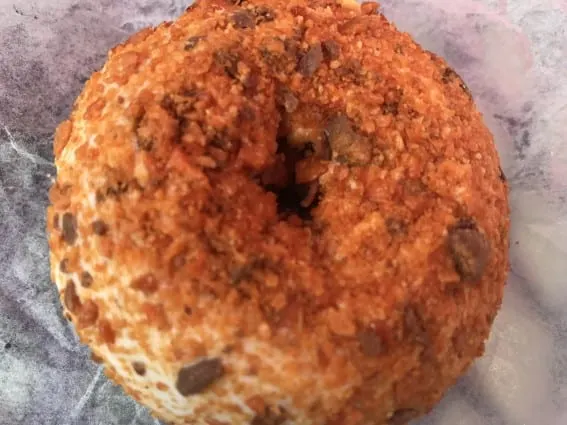 Voodoo Doughnut is a popular doughnut shop that tourists and natives alike flock to for its homemade concoctions and funky atmosphere, right in the heart of downtown. Blue Star Donuts, another doughnut chain, offers organic, gourmet donuts. Go for an inexpensive cheap Mexican lunch at Taco Peddlar, offering up fresh tortillas and other ingredients, and beautiful margaritas for the parents. Pok Pok is a popular Thai street food restaurant, located in Southeast. Be prepared for long lines, and slightly higher priced food, but very worthwhile. Salt & Straw is an artisanal ice cream company that is located throughout the city, and can't be missed. Offering up unusual flavors with ingredients straight from the farm, you can't go wrong with any flavor in this extremely popular chain. Across the street from Taco Peddlar sits 180 Xurros, a cozy place offering Spanish-style pastries plus hot chocolate & dipping sauces.
Look for the best hotel prices in Portland
Where to Stay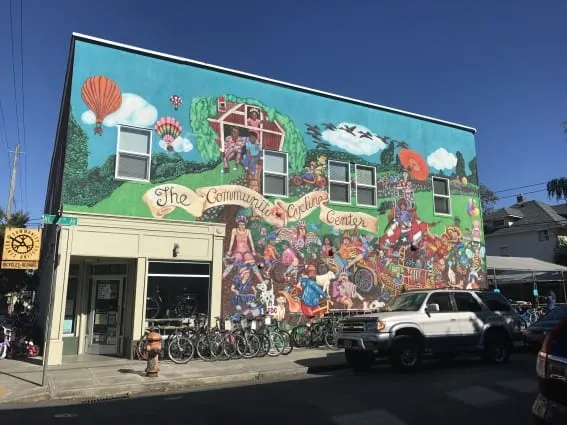 If you're going to be in Portland for 48 hours, you'll require a room to rest your head at the end of a busy day of sightseeing. We love the Portland Marriott Downtown Waterfront. It's near to many of the attractions downtown (you can walk to Voodoo Donuts!), and like all Marriott hotels, offers up comfort and ease to traveling families.
Featured image by:Bigstock/danaanddrew; all other images by Holly Fink
Lead Image by Shutterstock