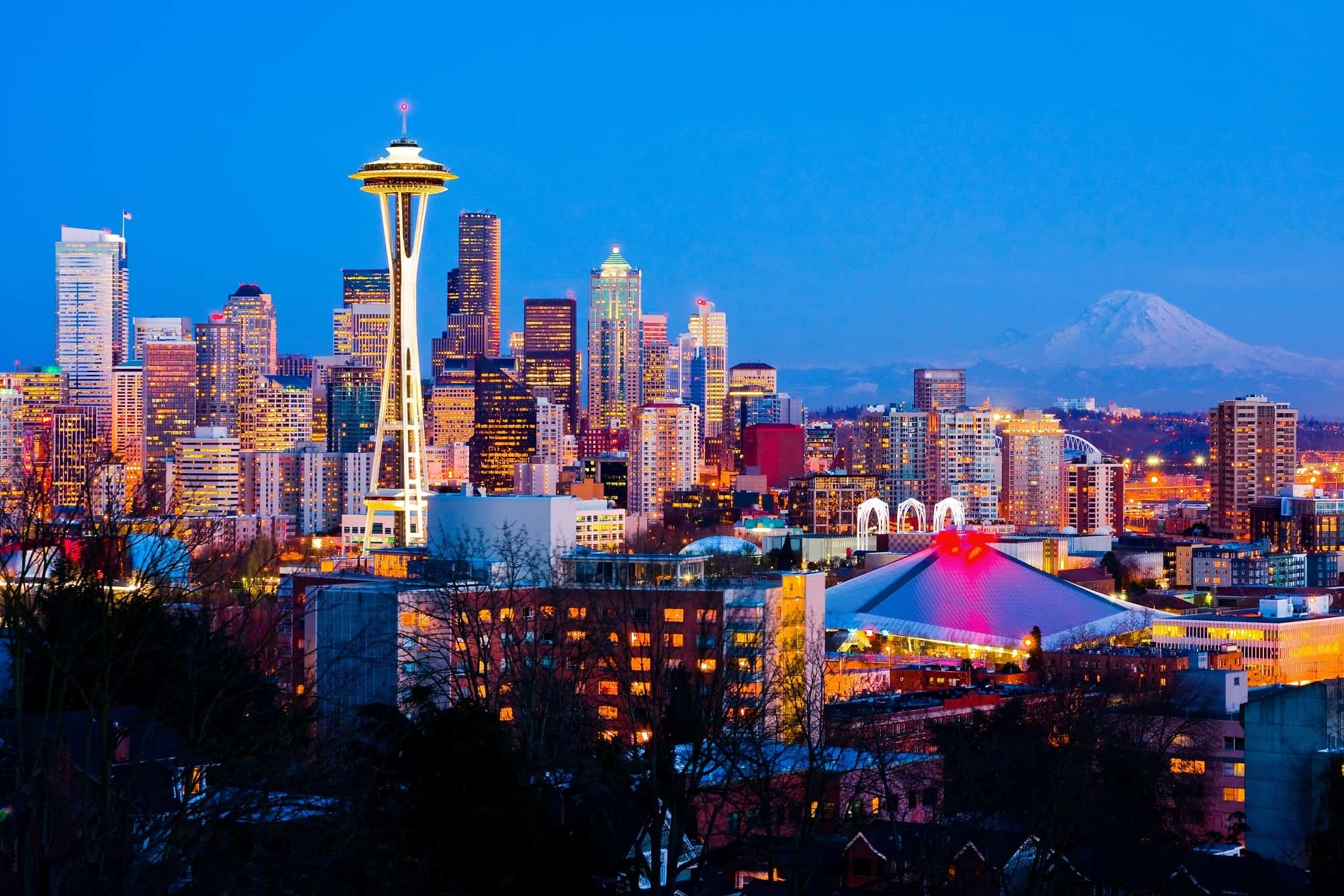 Seattle is an amazing city to visit with so much to see and do for visitors of all ages! But you do have to rest sometime, so we have recommendations from visitors and locals alike for the best kid-friendly hotels in Seattle with kids in tow!
Explore Kid-Friendly Hotels in Seattle
Downtown Seattle and Nearby Areas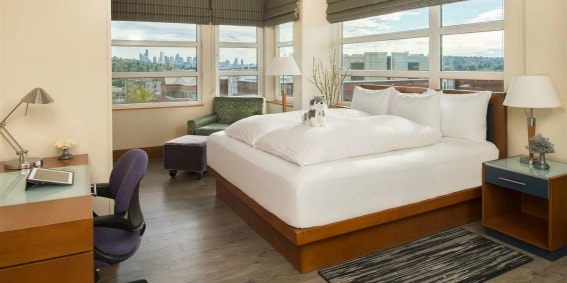 Photo property of Watertown Hotel
Watertown Hotel is a favorite of Trekaroo families. Located in Seattle's University District, it offers easy access to downtown Seattle, as well as activities in the U District. The hotel has great family-friendly amenities like complimentary use of the hotel's bicycles, access to a pool at a neighboring hotel one block away, free use of laundry facilities, free wi-fi, and a complimentary shuttle to downtown Seattle! Rooms start at $212 per night.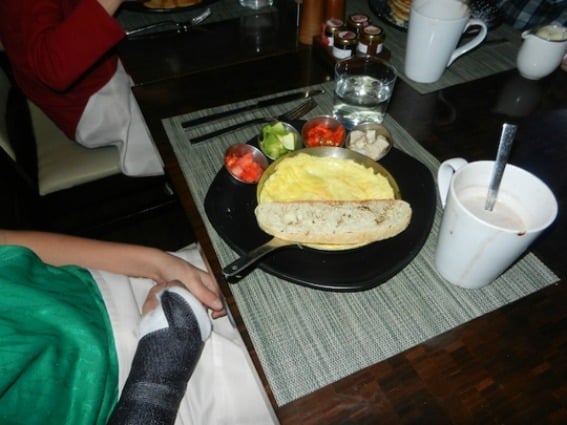 Photo by Amy Whitley
Seattle's newer hotel Hyatt's Olive 8 features sleek, modern decor and furnishings and eco-friendly design. Kids love the huge indoor pool and hot tub and adults are partial to the mini-fridges and coffeemakers in the room. One of the most special things about this hotel is its restaurant, Urbane, which features a kids' menu "For Kids, By Kids." As with other food offerings at this restaurant, the kids' menu contains food items that have been thoughtfully sourced, and promotes both healthy people and a healthy planet. A coffee, wine, and beer bar is also available serving local beverages. Rooms start at $229 per night.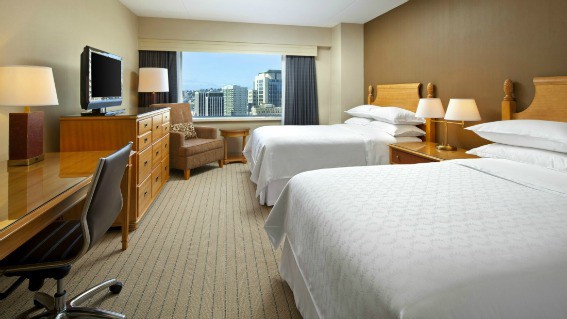 Photo property of the Sheraton Seattle
Located right in the heart of downtown, the Sheraton Seattle is just a short walking distance from museums, shopping, restaurants, and more. The hotel's location offers easy access to Seattle's famous Pike Place Market and is close to bus lines for accessing areas such as the International District and Seattle's sports arenas. Kids love the pool on the 35th floor of the hotel! And during the holiday season, the Sheraton Seattle is home to a massive gingerbread village in the spacious lobby! Rates start at $140 per night.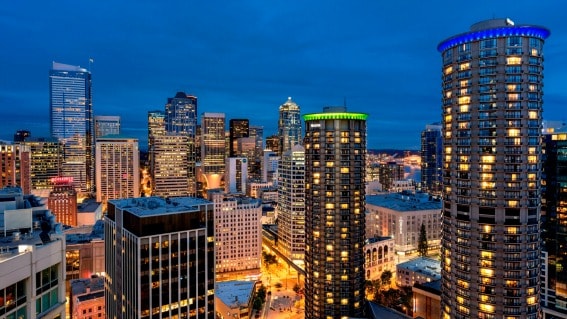 Photo property of the Westin Seattle
The Westin Seattle, is also located downtown, near Seattle's historic monorail and with easy access to all that the area has to offer. Hop on the monorail for the short ride to the Space Needle and Seattle Center with its great eateries and museums! As the kids swim in the indoor pool, parents can relax on the sun deck. There's also a well-equipped fitness center for staying in shape during your trip. Didn't have space to pack all the baby gear you need? Don't worry, the Westin features the Westin Kids' Club, which gives guest access to items like bottle warmers, umbrella strollers, and potty seats! Cribs with a crib-sized version of the Westin Heavenly Mattress are also available. And kids will also be thrilled to receive a special Westin Kids Club bag on check-in! Rooms start at $154 per night.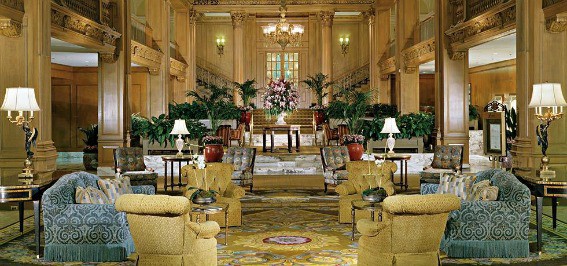 Photo property of the Fairmont Olympic Hotel
Fairmont hotels in general are fabulous and the Fairmont Olympic is no exception. Guests are treated like royalty at this historic luxury hotel located in the heart of downtown Seattle. Kids will love the hotel's special touches like milk and cookies from room service, kid-sized bathrobes, and, of course, an indoor pool. The hotel is walking distance to most Seattle attractions, or use the hotel car for easy travel to points further away. Staying at the Fairmont Olympic is a splurge, but it's an experience your family won't forget! Rooms start at $259 per night.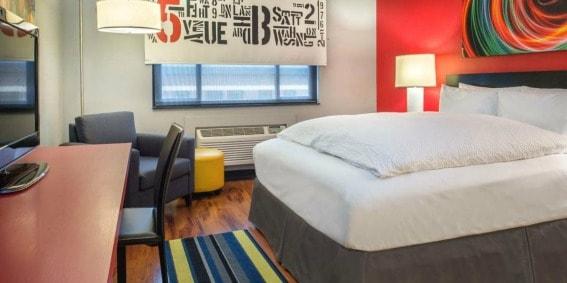 Photo property of Hotel FIVE
Seattle's Hotel FIVE is found in the northern part of downtown Seattle, conveniently located just a short walking distance to both the Space Needle and Seattle Center activities as well as the heart of downtown. Families are welcomed to this hotel with free mini pineapple cupcakes in the colorfully decorated lobby, free bicycle check out, and comfortable rooms. The hotel also has free wi-fi and a complimentary hotel shuttle to take guests to local attractions such as the Seattle Zoo or Pike Place Market! Rooms start at $157 per night.
The Eastside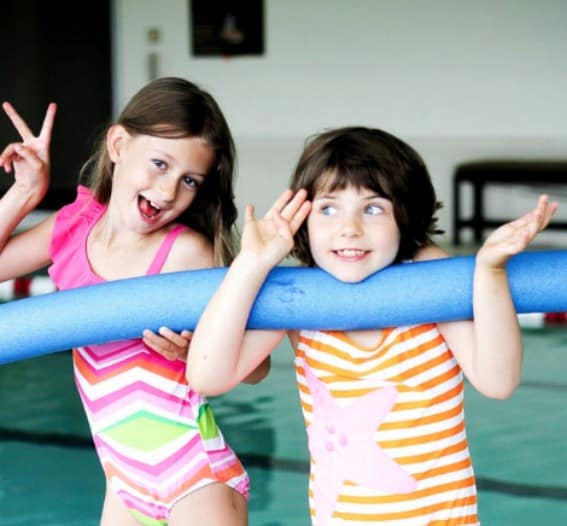 Photo by Trekaroo/Pint Size Pilot
Located just outside of Seattle in the bustling city of Bellevue, the Hyatt Regency is a fantastic place for families to stay. This large hotel features spacious rooms, kids' activities, and a beautiful indoor pool. The Hyatt Regency is surrounded by restaurants and shopping, and is connected to two separate malls via elevated walkways. Once you check in, guests are all set for fun! And if you do want to head into Seattle itself, it's just a short drive across Lake Washington to downtown Seattle. Rooms start at $175 per night.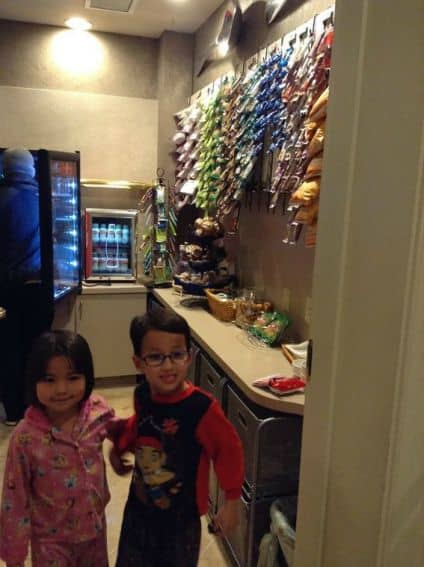 Photo by Trekaroo/adorablyconfused
The Woodmark Hotel is just a short drive from downtown Seattle, but upon checking in, it feels like a resort far away from city life. The hotel is nestled on the shores of Lake Washington in the small city of Kirkland and is the perfect place to relax and unwind after a busy day of sightseeing. Check out a bike or kayak, or rent a paddleboard or jet ski for exploring Lake Washington. If wine tasting is your thing, you'll love the great access to Woodinville (about 15 minutes north of the hotel), which is home to over 100 wineries! For kids, there is a large play area just a few blocks from the hotel. But the event that families love the most and that kids will talk about forever is the 10 pm FREE "Raid the Pantry." Trekaroo families love this activity that entails from 10 pm to 1 am where guests have access to a small room full of snacks, soups, sandwiches, soft drinks, and more! Room rates start at $219.
Don't miss what Seattle's Four Seasons has to offer.
Read about the Top 10 things to do in Seattle.
Explore some Free Family Fun in Seattle.
Featured photo by: Bigstock/Andy777