We are reader-supported. When you buy through links on our site, we may earn an affiliate commission.
Families flock to the City of Angels because of the sunny weather, ample things to do, and perhaps with the secret wish of seeing a celebrity. No doubt about it, there are so many fun things to do in LA with kids!
Don't know what to do in Los Angeles with kids? Most know of the star-studded streets of Hollywood and the beautiful beaches, and some may even think that Disneyland is in LA (although it isn't). But what they may not know is Los Angeles offers hidden gems of museums, art, interesting history, shopping, open spaces, and culture that are just waiting for families to discover and enjoy.
This list of family activities in Los Angeles will guide you to many of these wonderful kid-friendly places.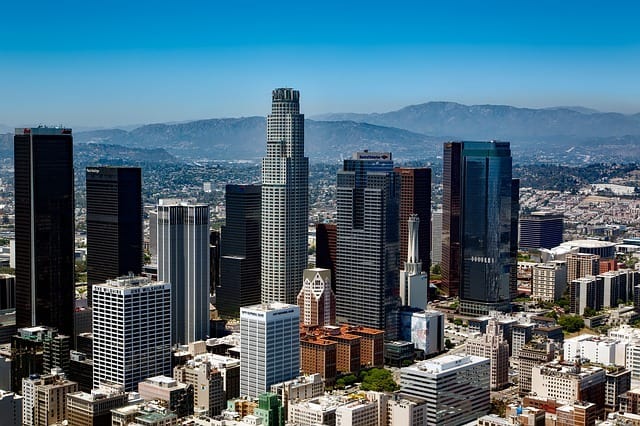 Look for current hotel deals in Los Angeles
Fun Things to do in LA with Kids
10. Hollywood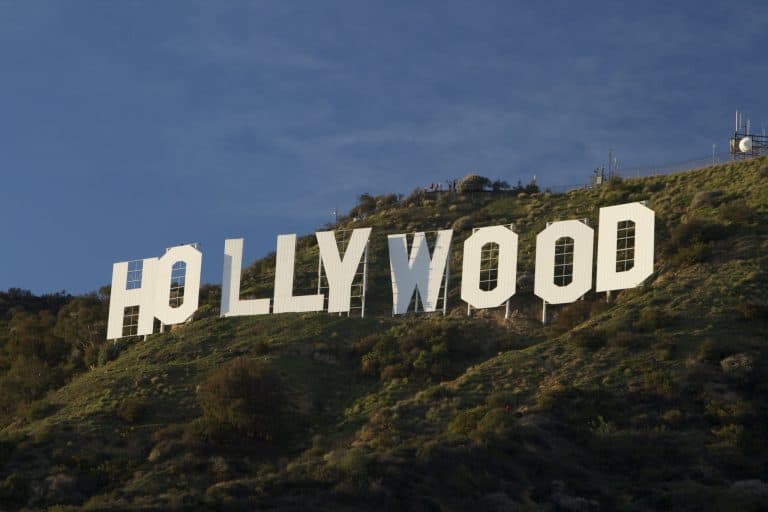 The sidewalks aren't made of gold, and celebrities are not found on every corner, but kids can still get star-struck in Hollywood. The Walk of Fame is found on 15 blocks of Hollywood streets but the best place to enjoy them is on Hollywood Blvd.
Compare footprints and handprints of stars in front of TCL Chinese Theatre (formerly known as Grauman's or Mann's). Take a tour of the Dolby Theatre, home of the Oscars. Enjoy a live musical stage show at the historic El Capitan Theatre which makes the movie presentation that follows even more special.
Great shopping and dining are across the street at the Hollywood & Highland Complex. Head to Guinness World Records or to Madame Tussaud's Hollywood Wax Museum for more star-struck fun.
Get tips on Great Things to do in Hollywood with Kids, Tweens, and Teens.
9. The Getty Center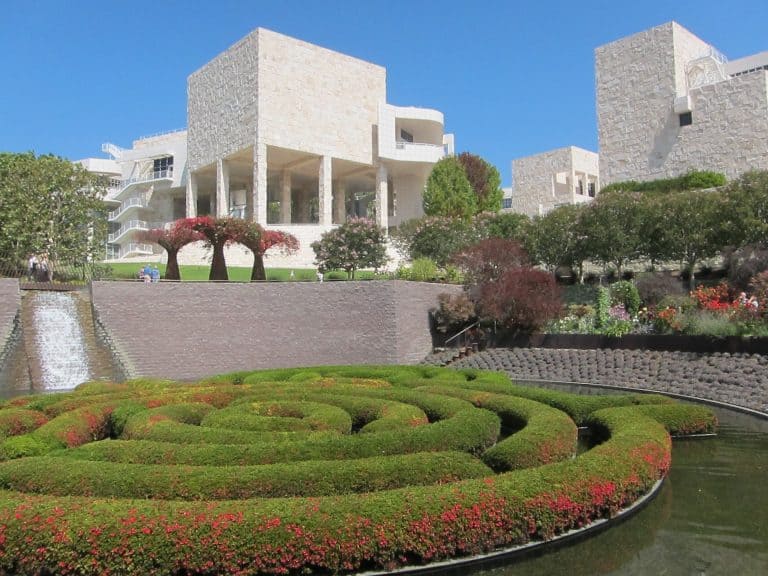 An impressive collection of European art resides at the state-of-the-art Getty Center on a hill overlooking Los Angeles. Galleries spread across four pavilions display medieval art, impressionist classics such as Van Gogh's "Irises," and 17th century Baroque art.
Families rave about the outdoor gardens and hands-on activities in the Family Room where kids can draw, build, and explore art in their own way. Older kids and adults may enjoy participating in the free sketching gallery. Pick up paper and supplies and try your hand at sketching a painting or sculpture.
Explore more of the Golden State. Here are the Top 10 Fun Things to do in California with Kids.
8. Cultural Experiences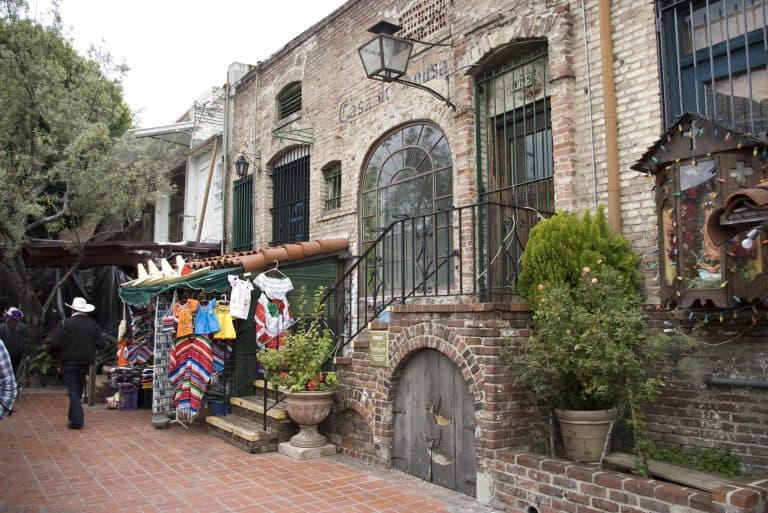 Los Angeles is a true melting pot of cultures from around the world. The neighborhoods of LA reflect history and values in their shops, restaurants, and museums that are perfect to enjoy with kids. The "birthplace of Los Angeles" is Olvera Street where visitors flock to hear great Mexican music, taste delicious foods, and shop the colorful vendor shops.
The Dragon Gate stands at the entrance of Chinatown, just a couple blocks away. Many Southern Californians love to visit Little Tokyo, Koreatown, and to discover Jewish heritage in the Fairfax district, the Skirball Museum (home to the Noah's Ark display that kids love), the LA Museum of the Holocaust, and the Museum of Tolerance.
Discover the ethnic diversity of Los Angeles by visiting these Ethnic Neighborhoods and Cultural Activities.

7. The Grove and Original Farmer's Market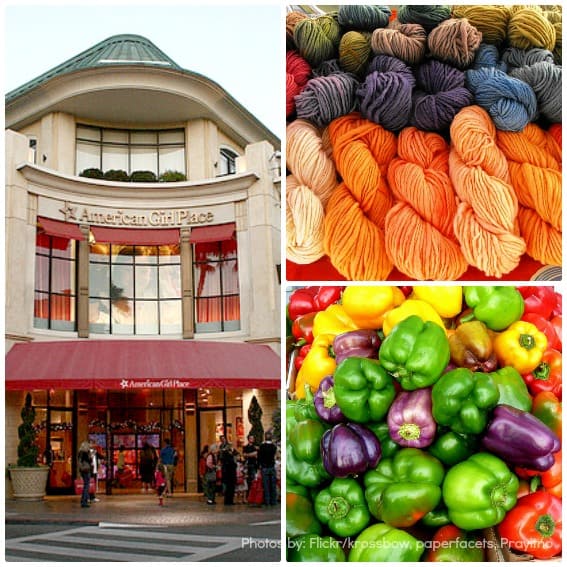 Farm fresh produce, old fashioned ice cream, bakeries, and a fresh selection of meats is what has made LA's Farmers Market a favorite shopping destination since 1934. Today's shoppers come for the great grocery selections along with a variety of small eateries, unique shops, and open-air patios. A short trolley ride takes shoppers to The Grove – a modern shopping experience with entertainment, great restaurants, and fine retailers. Young girls love to drag their moms to American Girl Place where they can get all the accessories for their favorite dolls and take tea with them.
Visiting LA during the holidays? Check out these Southern California Christmas Events.
6. California Science Center & Natural History Museum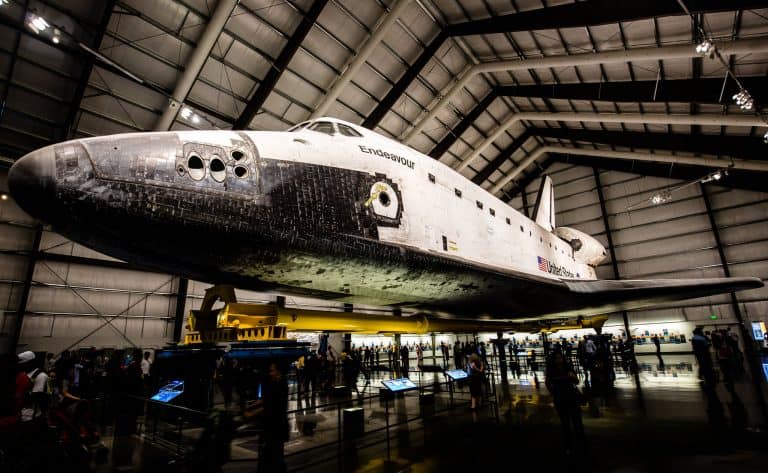 One of the largest hands-on science museums that is designed with kids in mind is the California Science Center. It is located in Exposition Park near USC. Walk through a rain forest, interact with science experiments, or let toddlers explore the Discovery Centers designed just for them. Don't miss the incredible experience of walking under the Space Shuttle Endeavour and learning what it is like to fly in space.
Visiting the Natural History Museum, right next door, is a dream come true for dinosaur-loving kids. Not to mention those who love to see animals, bugs, and meteors too!
Check for hotel availability in Los Angeles
5. Have a Beach Day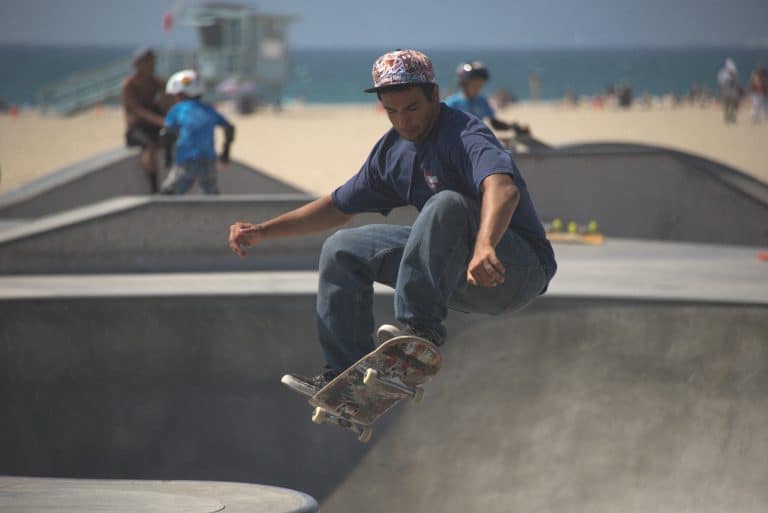 The Pacific Ocean beckons every visitor to Los Angeles and walking along the sandy shores is a must. Families head to Dockweiler State Beach to enjoy a day of swimming, surfing, playing volleyball, riding bikes/scooters/skates on the bike path, and roasting marshmallows in the fire rings while the sun sets over the ocean.
Venice Beach invites visitors to shop along the boardwalk with funky stores or to watch street performers who entertain visitors with their singing, acrobatic skills, fortune telling, and more. Perhaps people-watching is the most entertaining aspect of Venice Beach with all the wild hair, tattoos, and outlandish clothing that can be spotted at this famous beach.
Take the bike trail from Venice Beach nearby Santa Monica. The city is home to world-famous the Santa Monica Pier, muscle beach, and the original Hot Dog on a Stick.
Visiting with older kids? Here are our picks for the best things to do in LA with Teens and Tweens.
4. Downtown Walking Tour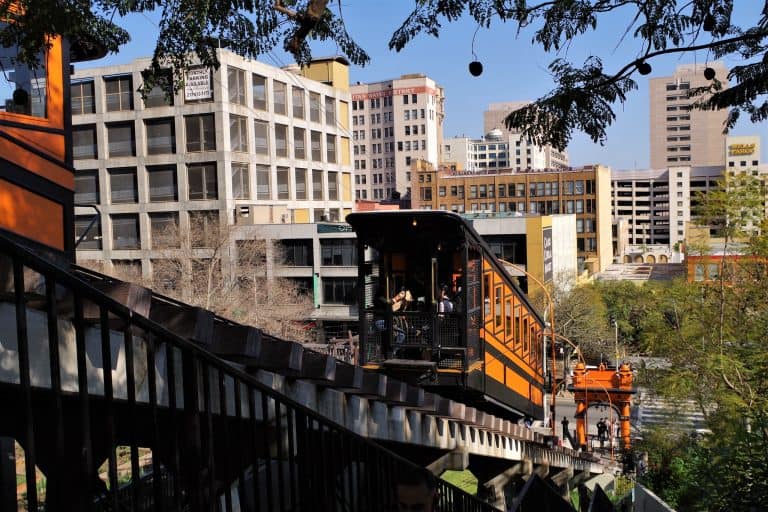 Explore the hip, cultural, and historical sections of Downtown LA on foot. Discover beautiful museums or gaze at art work found in the Cathedral of Our Lady of the Angels. Walk among statues in the Music Center and play in gardens tucked in unusual places, such as the roof of the Walt Disney Concert Hall.
There seems to be a fountain found on every block of the Civic Center which kids can play in and enjoy. The new Great Park even has a Starbucks for parents to kick up their feet while kids splash in the huge wading fountain with views that stretch towards City Hall.
Kids will love the 360-degree view at the top of City Hall (visit weekdays) or riding the shortest railway of Angel's Flight. make time to enjoy the Children's Section of the historic Los Angeles Central Library. Enjoy lunch at Grand Central Market to round out the day.
Read tips and reviews for a Walking Tour of Downtown Los Angeles.
3. La Brea Tar Pits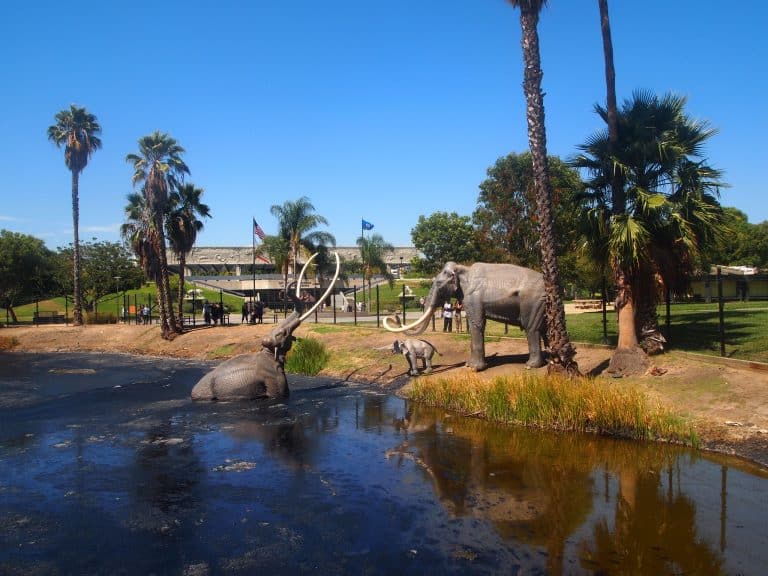 Take a walk around the La Brea Tar Pits, explore the Page Museum, and be transported back in time. A walk around the Lake Pit (which is really an old tar pit filled with water run off) to see the methane bubbles forming and smell the oily asphalt stench. It will help kids understand how thousands of years ago animals got stuck in the oozing tar.
Kids will love exploring the fossils and learning about archaeology at the George C. Page Museum with its hands-on exhibits. Don't miss walking around Hancock Park where you can gaze down into Pit 91 and see archaeologists extracting fossils from the cold tar. Visit Project 23 to see scientists examining specimens unearthed when excavating for a new parking structure nearby.
2. Studio Tours, Game Shows & TV Show Tapings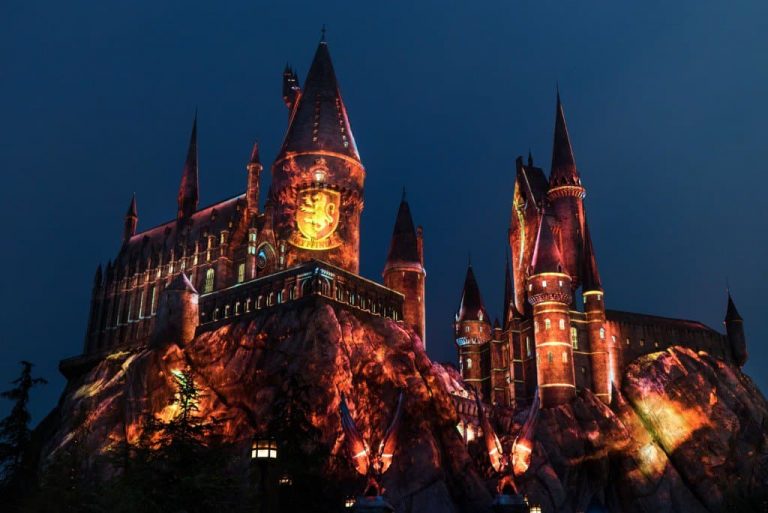 See the stars in action at a TV show taping. Several studios call LA home including Warner Bros., Sony, Paramount, and Universal. Some tickets are easier to get than others, but a show taping could be the experience of a lifetime. Most tapings have minimum age limits for kids, but can be perfect for teenagers.
Universal Studios Hollywood is the most fun place to encounter movie making in a theme park setting. We have a full guide to Universal Studios as well as a great guide to Universal Studios food.
Explore Hollywood & Celebrity Themed Fun with Kids in LA
1. Griffith Park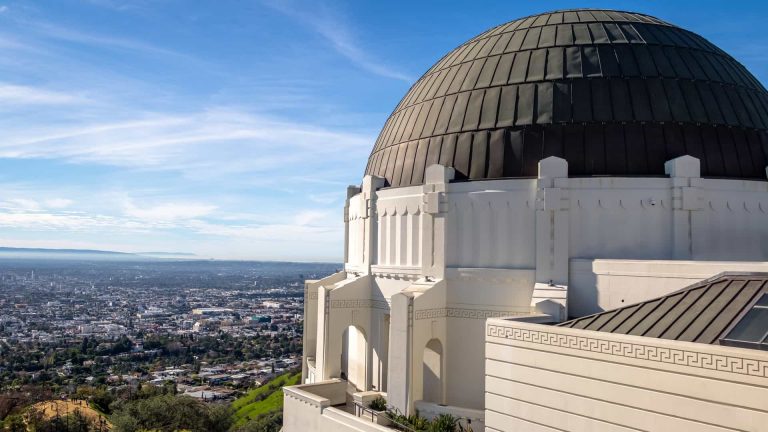 The world-class Griffith Observatory sits high on a hill overlooking Los Angeles. Visitors flock to see its telescopes, Foucault pendulum that moves with the rotation of the earth, and excellent displays on astronomy.
Most of the displays and telescopes are FREE to the public. Guests can also enjoy the planetarium presentations at an extra cost. Many hiking trails start right at the observatory and attract explorers looking for a great walk, beautiful views, and a chance to get up close and personal with the Hollywood sign.
Griffith Park is full of lots of gems that families love including Travel Town – a place to see historic trains and ride a mini track train. Spend a day at the Los Angeles Zoo and enjoy interacting with the animals. Enjoy a picnic under the trees, or catch a concert at the Greek Theatre. It could take days to enjoy all that Griffith Park has to offer.
Explore our Guide to Griffith Park with Kids.
Must Eats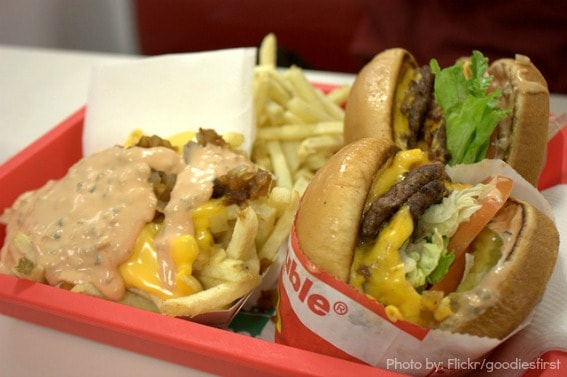 It isn't just movie stars that are famous in LA. Several great restaurants debuted in Southern California and Los Angeles. The lines out their doors prove why they are still so amazing.
Burgers
Feel famous with a double-double in one hand and animal fries in the other from In-N-Out. Their burgers and fries are fresh, delicious, and totally affordable as a family.
The Original Tommy's still attracts locals and tourists alike to their stand-up counter and amazing chili topping burgers, dogs, and fries. If you eat burgers at the U-shaped counter of the Apple Pan, you may catch a glimpse of a celebrity coming for lunch from the nearby 20th Century Fox studios.
Hot Dogs and More!
You might spot a celebrity in line for a unique hot dog from Pink's in Hollywood. Stop at Philippe the Original outside of Chinatown for the famed French dipped beef, turkey, pork, ham and lamb sandwiches.You can still enjoy a Hot-Dog-on-a-Stick at the original stand on Muscle Beach next to Santa Monica.
Los Angeles isn't just about hot dogs and burgers.The Original El Tepeyac Cafe draws local Angelinos for their legendary burritos that could feed several people (or a bunch of kids!).
A new wave of incredible food can be found every day at the culinary creations called Food Trucks. They are famous in their own right and even have websites that track their locations. You will find them all around town but across from Hancock Park is always a surefire spot. Stop at one and taste the varied culture of Los Angeles!
Stay Here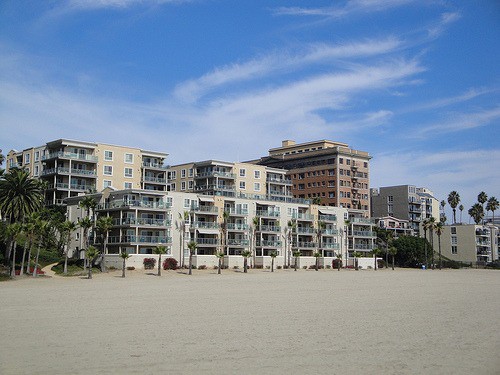 Lots of options abound in Los Angeles for family-friendly accommodations. See who made Trekaroo's list in our post dedicated to our picks for top kid-friendly hotels in Los Angeles. If you are looking for a location with an amazing pool complex, check out Terranea Resort. It made our list of the best pools in the United States for families.
Must-Do Day Trips
Santa Monica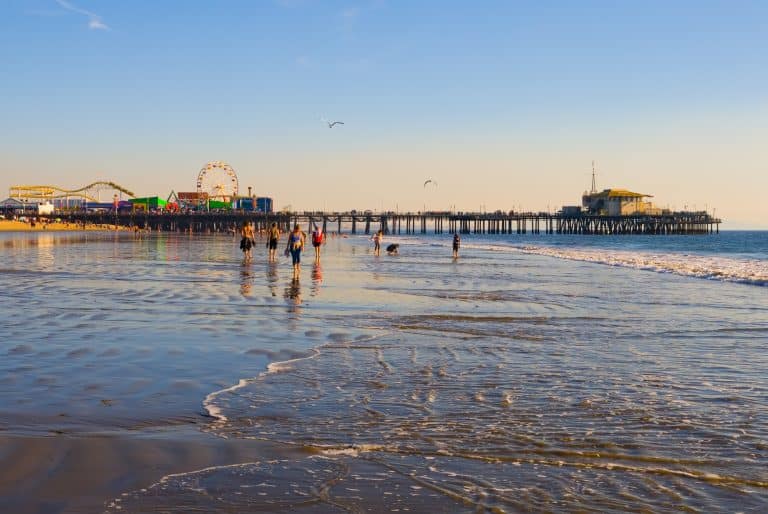 The beach-side town of Santa Monica appeals to kids and parents alike with it's sandy shore and carnival rides on the pier. Interact with wildlife at the aquarium under the Santa Monica Pier or enjoy shopping at the boutiques and candy stores of 3rd Street Promenade. Relax on a blanket at Palisades Park, watch the sun dip into the Pacific Ocean, and enjoy the perfect SoCal evening.
Find out more fun things to do with kids in Santa Monica.
Long Beach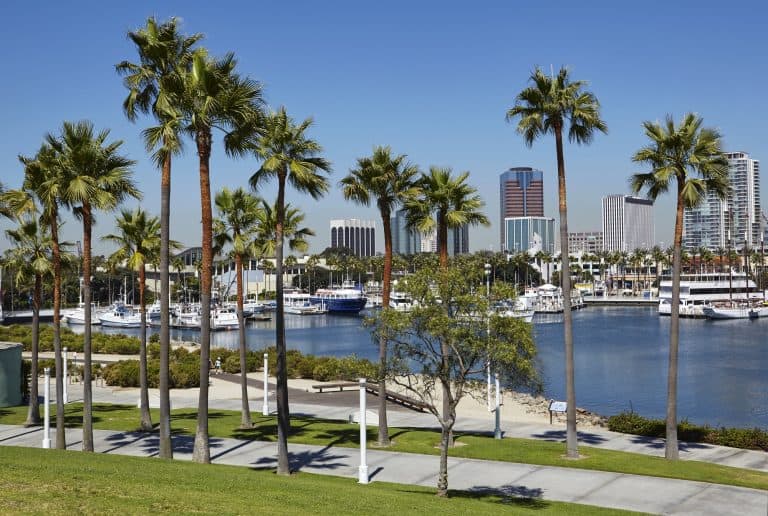 Spend a day plumbing the treasure of the ocean at the Aquarium of the Pacific. Get out on the ocean with Harbor Breeze Cruises for a whale watching trip. Tour the historic ocean liner, the Queen Mary, and discover her haunted past. Read more with our Top 10 Things to do in Long Beach.
Disneyland Resort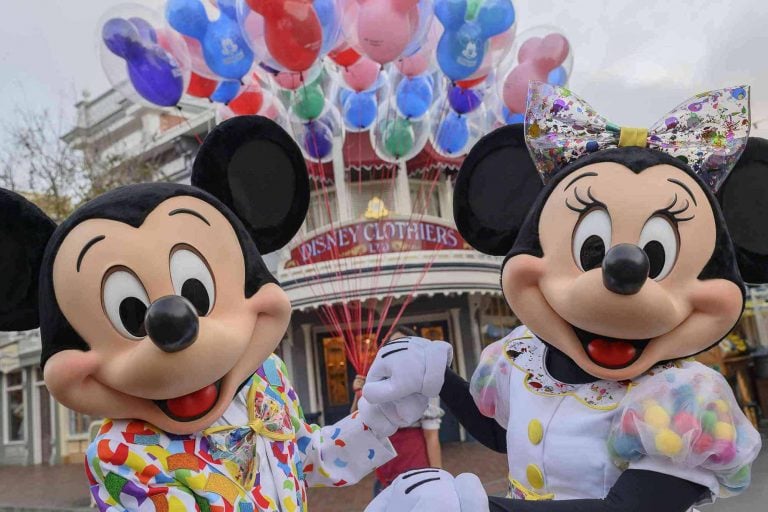 Of course, this is one day trip that your kids will be begging you to take. It is the Happiest Place on Earth after all!
Find everything you need to know about visiting the Disneyland Resort with 78 Disneyland Tips and our Disneyland Resort Review Guide.
Special thanks to Katie Bodell, Sharlene Earnshaw, and Heather Erquiaga for their contributions to this article. Lead image by Bigstock/EpicStockMedia
Featured photo by: Shutterstock
Find the Top 10 Things to do with kids near you! Trekaroo has hundreds of guides for locations all over the United States and Canada.