There are so many fun things to do in Carlsbad, CA with kids! Located in North San Diego County it is an ideal location for exploring north to Orange County and south to San Diego.
Carlsbad offers great dining, awesome attractions, and gorgeous outdoor activities! Be sure to work some of our favorite things to do in Carlsbad into your next family vacation!
10 FUN Things to do in Carlsbad, CA
1. Spend the Day at LEGOLAND California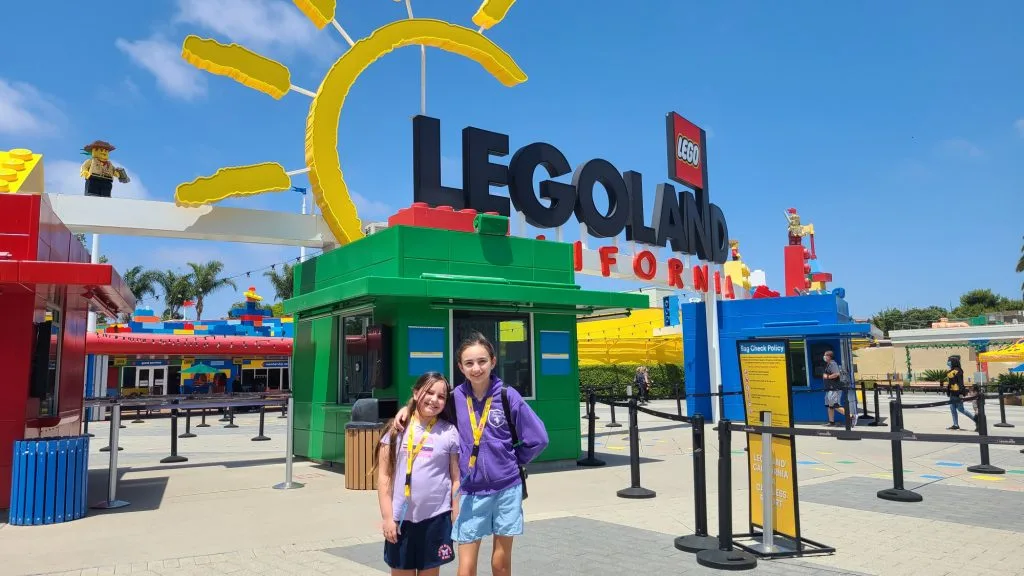 Everything is awesome at LEGOLAND California! This world class amusement park is located in the heart of Carlsbad, just minutes from the freeway, gorgeous beaches, and destination shopping! The park caters to children of all ages (but especially those under 10), making a day at an amusement park enjoyable for the entire family.
Waiting in line is no longer a thing to dread, most rides include play areas and interactive spots to keep everyone entertained. Rides like NINJAGO, Underway Adventure, and Emmet's Flying Adventure offer the newest technologies in the coolest ways! Looking to make the most of your trip – checkout our LEGOLAND family tested tips!
Book your LEGOLAND tickets ahead of time to save money and skip the ticket lines.
Where to Stay: Check out the Legoland Castle Hotel for all things LEGO! The castle theme is fun for all and helps cater the imagination!
San Diego is just down the road! Here are the best things to do in San Diego with kids.
2. Spend the Day a the Beach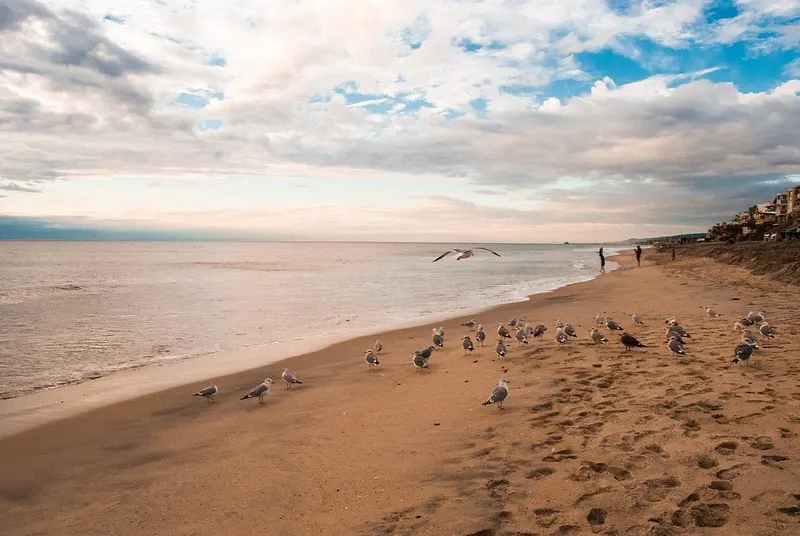 Carlsbad is home to many great beaches, each with their own special features! If you want to spend the day surfing and working the waves try Tamarack Beach. Families that want to relax in the sand and take in some sun and people watching should head to Carlsbad State Beach.
If you are looking for water sports try the Carlsbad Lagoon where you can rent everything from a giant pedal swan boat to jet skis!
Carlsbad has a beach for everyone. Check out our guide to the Best Beaches in Carlsbad to find your perfect match!
Recommended Nearby Hotel: Cape Rey Carlsbad offers families great amenities such as a beach entry pool, beach cruisers, picnic beach kits, and transportation. The hotel offers a great location for beach trips – just cross at the Pacific Coast Highway and head down the stairs to enjoy your day!
3. Dine at the Best Restaurants in Town
Eating is definitely one of the best things to do in Carlsbad. It is even home to Michelin honored Jeune et Jolie Restaurant! Families will love all the unique eateries around town!
In Carlsbad Village try The Daily News Café for breakfast. They are known for their amazing cinnamon rolls.
Lunch time calls for Park 101, a local favorite. Kids will love the open space, great music, and informal dining experience. The brisket is a personal favorite.
Carlsbad is also known for great dinner options. For Mexican cuisine head to Norte's. If Italian with an ocean view is your thing, give Vigilucci's a try. And for all-American cuisine check out Bistro West.
If you want a fun night for the whole family you will want to check out Draft Republic Carlsbad. They offer family favorites like burgers, pizza, salads, and ribs plus there are arcade games, ping pong, and big screen televisions all around to keep everyone entertained.
Recommended Nearby Hotel: The Tamarack Beach Hotel is just across PCH from the beach. Many rooms have excellent views from their private balconies. The hotel is also within walking distance of great restaurants and shops.
4. Enjoy Destination Shopping
Carlsbad is well known for it's shopping opportunities. The Carlsbad Premium Outlet mall is a local staple for daily shopping, but it is also a huge draw from all over for the premium brands at outlet pricing. You can often find lines outside of the Kate Spade, Tory Burch, and Coach stores!
For the kids there is also a ride on train, mesmerizing fountains, and tons of snacks. Even the family pet can attend is welcome at this outdoor outlet mall.
Recommended Nearby Hotel: Sheraton Carlsbad Resort and Spa is located near the Carlsbad Premium Outlet mall and a great place to make your home base while visiting Carlsbad.
5. Take a Hike

Carlsbad not only has gorgeous beaches to lounge at, but the city offers great trials for hiking!
Agua Hedionda Lagoon offers a quarter of a mile which is great for families! Hikers may encounter all kinds of scat, tracks, and signs of animal habitats. The Discovery Center there is also a host to several great learning experiences like archaeological digs and hands-on exhibits.
Calavera Lake is also an excellent hiking trail. It is believed to once have been a location of a volcano and the crater is where the lake formed.
It is a 4.5-mile, round trip hike but it is easy to make this hike as long or as short as you would like . There are no public restrooms, however there is a large shopping area near the trail with several options. There is usually a park ranger at the gate and limited free parking.
Recommended Nearby Hotel: West Inn and Suites is nearby and offers both excellent lodging and delicious food! It is directly between Legoland and the beach, near Interstate 5.
Explore more of the state! Here are the top things to do in California with kids and our ultimate California road trip itinerary.
6. Take a Bike Ride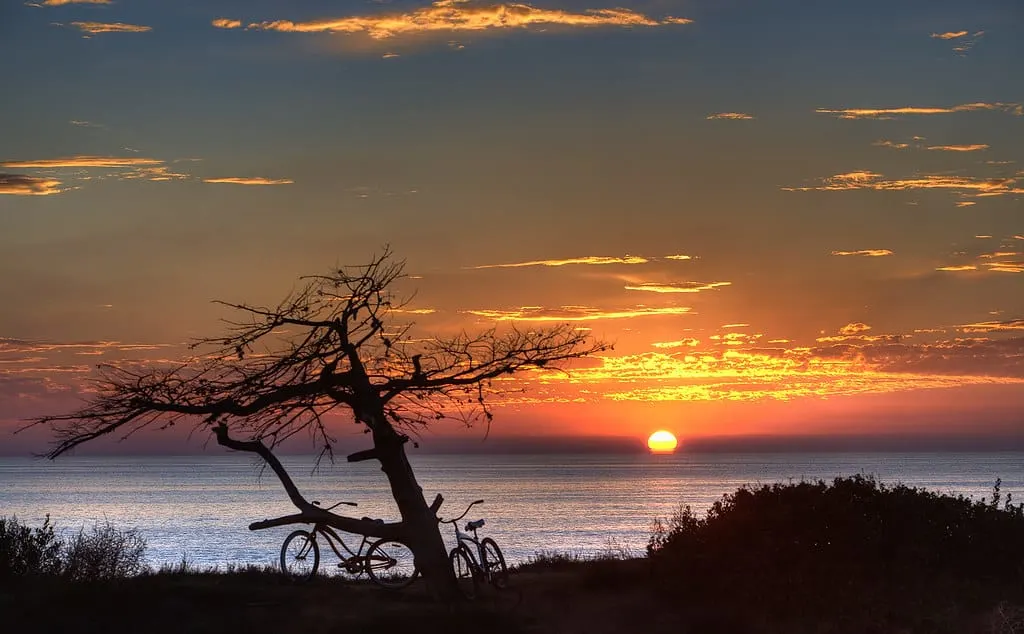 Carlsbad is very friendly to the bicyclist! The main roads all include bike lanes and many places feature protected paths just for bicyclists.
Biking by the beach is very enjoyable, thanks to the paved paths along the Pacific Coast Highway (PCH). Companies like Pedego offer bike rentals for the day. Pedego has electric bikes and even provides tours along the coast!
Recommended Nearby Hotel: The Hilton Garden Inn is a great location along the Pacific Coast Highway – perfect for visiting the beach and jumping on the freeway.
7. Play in the Flowers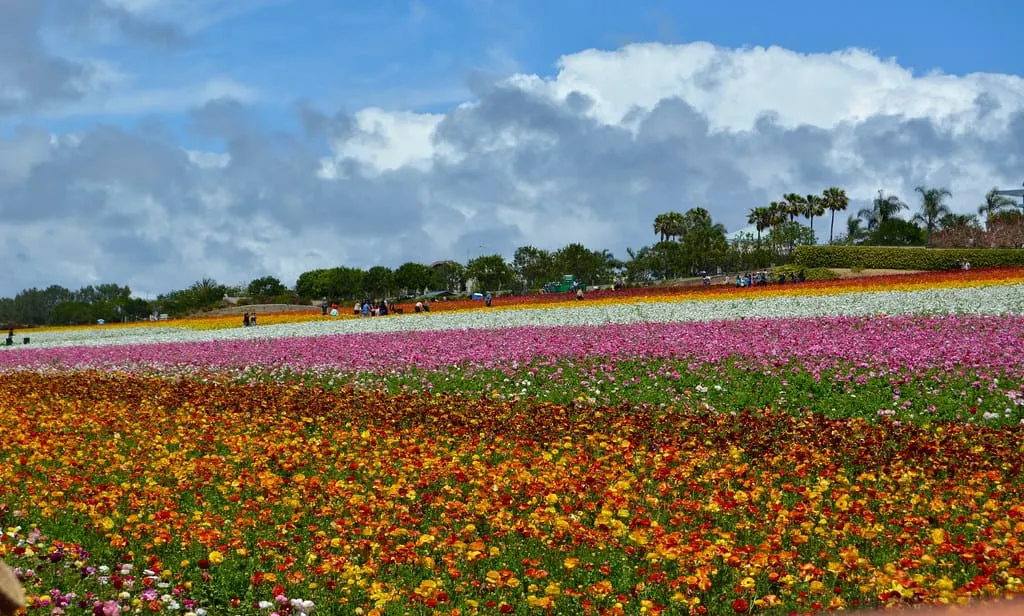 The Carlsbad Flower Fields have long been one of the favorite things to do in Carlsbad, especially when the fields are in full bloom! Plan to visit the flower fields in spring. April is the best month to get the full effect and best pictures. Planning a photo shoot here for Mother's Day pictures here are always a great idea!
Over summer, the fields add a giant American Flag in red, white, and blue flowers – making June also a great time to stop by with the family! During these busy times there is parking onsite and at the nearby outlet mall.
Recommended Nearby Hotels: The Omni La Costa Resort and Spa will delight the entire family! Located just east of the freeway this property offers waterslides, luxurious spas, and great onsite dining.
8. Pick Fresh Strawberries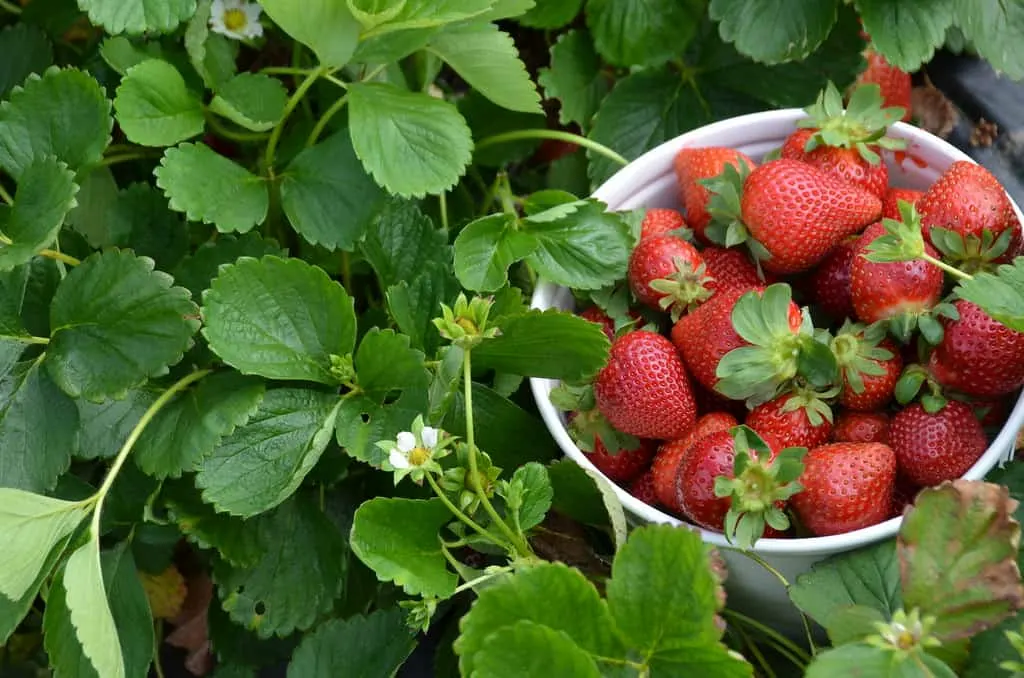 The agriculture industry has long been an important part of Carlsbad. Now with the growing business of agritourism, your family can experience the joys of agriculture and see why it is one of the best things to do in Carlsbad!
Spring and summer are great times to pick strawberries. Head to the U-Pick Strawberries field in Carlsbad, where not only do you get to pick your own delicious berries but the farm has set up bounce houses and fun activities for the kids!
In the fall the same lot offers pumpkins. Take a hay ride or tour the corn maze to experience a Halloween by the sea like no other!
Recommended Nearby Hotel: West Inn and Suites is nearby and offers both excellent lodging and delicious food! It is just minutes from strawberry fields, LEGOLAND, and beautiful beaches.
9. Play at the Park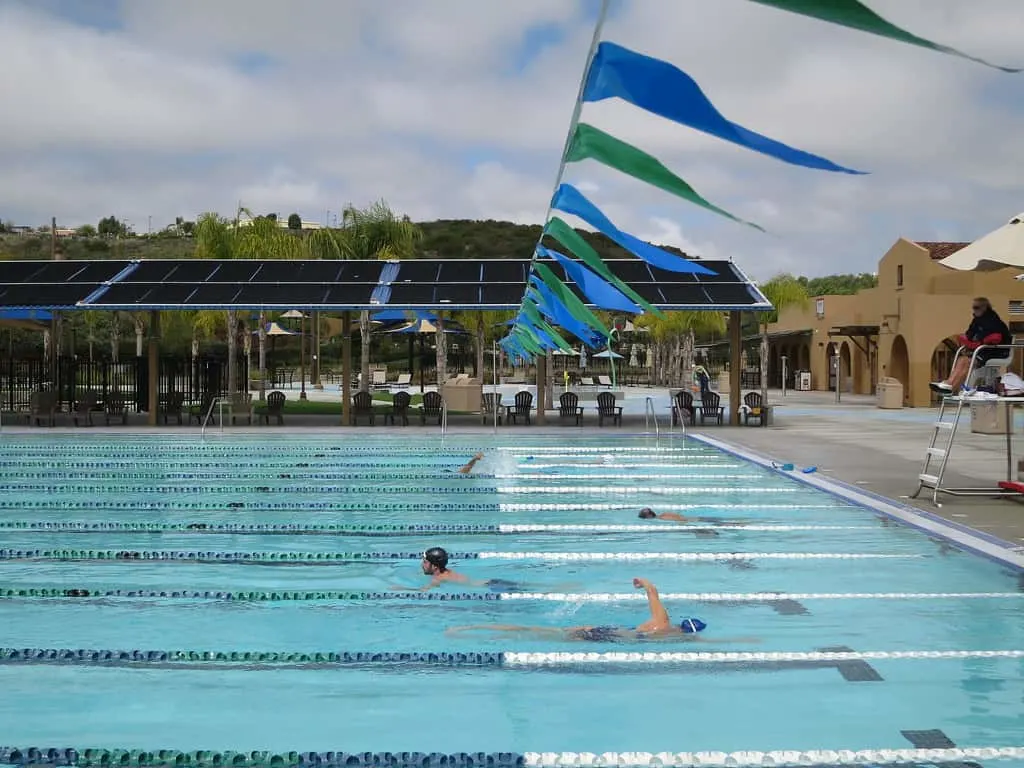 Carlsbad has great parks with some of the best views around! Take a picnic or just let the kids run off their energy.
Hidden Canyon Park is one of my favorite places to take small kids. The floors are all bouncy and there are plenty of places to sit for a snack. Check out Poinsettia Community Park with the bigger kids, they'll enjoy the unique play structures and lots of open space to play!
Alga Norte Community Park not only has hills covered in lush grass, impressive play structures, a skate park, and tons of dining space but it also has a swim park! This community swim park is amazing spot for locals and tourist alike!
Recommended Nearby Hotels: The Westin Carlsbad Resort is a great location just east of the beaches and close to a lot of the great parks and inland activities.
10. Take Time to Relax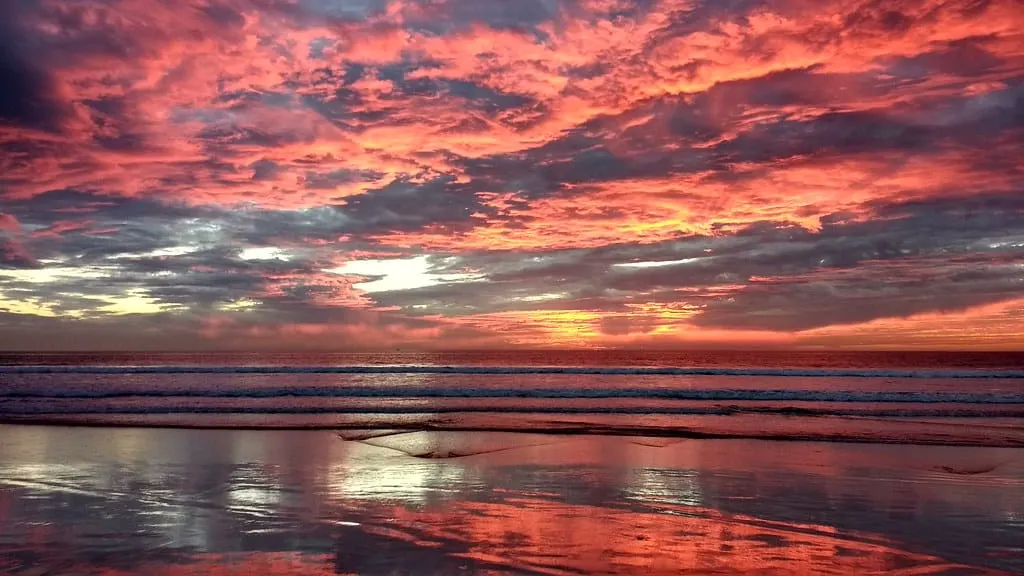 Beach cities like Carlsbad are also awesome for just sitting back and relaxing. Listen to the waves or take in a sunset. This is vacation after all!
Carlsbad Village also offers several different spa groups. One especially unique to Carlsbad is the Mineral Spa. All treatments use the local high in alkaline water found at the Carlsbad well!
Pick a hotel that brings all the best things right to your door. Why not stay at a hotel that offers relaxation at it's finest?
The Park Hyatt Aviara is well known as a luxury retreat. Book a spa treatment while you are staying as guest or just spent hours by the pool letting the worries of everyday melt away.