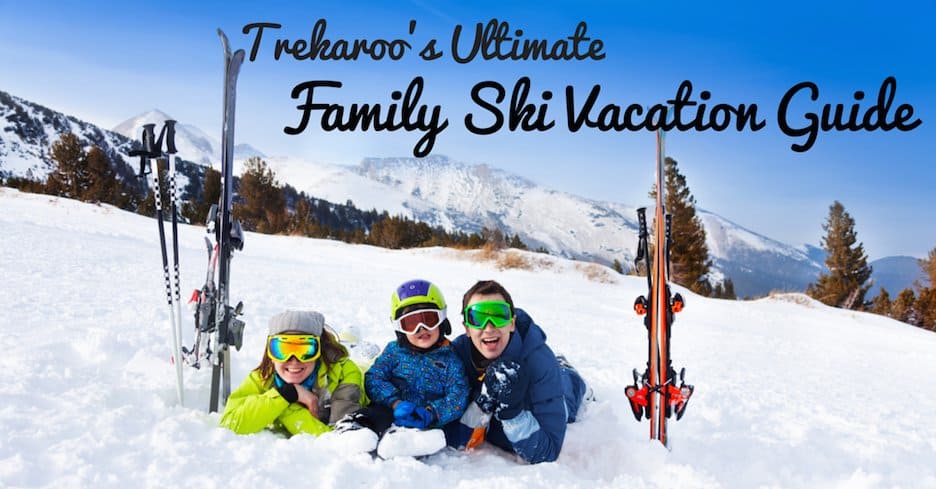 Skiing and snowboarding is a sport that families can can enjoy together for many years. For active families, hitting the slopes, the winter is always promises lots of excitement, but it can also be stressful if you are not equipped with the tips and recommendations from real mom and dads to help you plan a successful family ski vacation. In ever evolving guide, we'll answer many of the questions moms and dads ask about ski school and the logistics of planning a snow vacation. We also bring you a curated list of the best family-friendly ski resorts that other families on Trekaroo have been raving about because they go out of their way to ensure that families have a stress-free and epic ski vacation. If you've got a question that has not been answered, feel free to leave a comment below.
Enter our 2016 Ski Giveaway
New to Skiing? Get #ReadytoSki
This guide is our roundup for our very best tips and recommendations for families new to the winter sports scene. We give you the insight scoop on planning a ski vacation, where to go, and what to look for in a family-friendly ski resort including tips on finding a great ski school, lodging tips, a beginner skier guide, and much more. Explore our #ReadytoSki guide.
Ski Vacation and Gear Tips
The Ins and Outs of Ski School for Kids
Tips for Planning Your Family Ski Vacation
---
 Ski Resort Spotlight
---
Favorite Family-Friendly Ski Resorts
Last year, Trekaroo asked our readers for THEIR favorite ski resorts. See the winners which topped your list of Favorite Family Friendly Ski Resorts!
Canada and International
---
Kids Ski Free Programs
Ski Resorts in Utah that Offer Kids Ski Free Programs
Cross Country Skiing with Kids