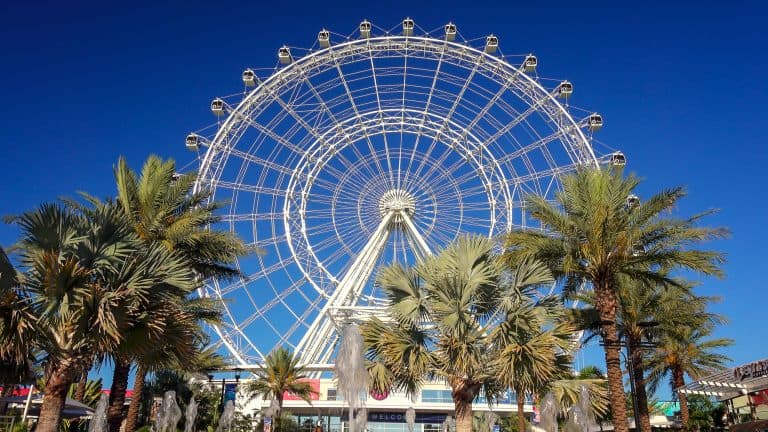 Orlando will be a road trip destination for many this summer! You may know where you want to go and what you want to see once you've arrived in Central Florida, but how about pit stops en route? Getting to Orlando can be half the fun if families stop at the Trekaroo-approved attractions below. Select your route and start planning! Here is our guide to an Orlando family road trip.
Visit Orlando and stay at these family friendly hotels!
Getting to Orlando: I-95 Road Trip Itineraries
Stretching from Maine to Florida,  I-95 is the most direct path from north to south along the Atlantic Coast. Road trippers driving this route know that frequent pit stops are a must, and I-95 has plenty of fun places to stop, rest, and even enjoy the local culture.
---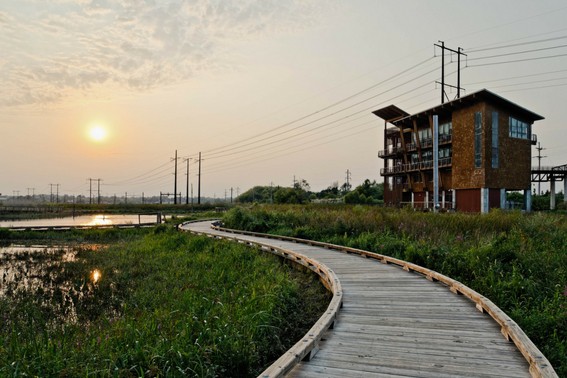 Photo by: Flickr/AndrewERussell
Exit 6 in Delaware is the home of Peterson Wildlife Refuge– one of only a handful of urban wildlife areas in the country. Love botanical gardens? Take exit 83B and visit the Lewis Ginter Botanical Gardens in Richmond, VA.
The North Carolina-South Carolina border is home to the famous rest stop, South of the Border. With three restaurants, a reptile lagoon, a small amusement park, and even a motel, South of the Border is easy to spot: look for the Sombrero Tower at exit 1 in North Carolina! This is a perfect stop for a snapshot of your Orlando family road trip.
Georgia is the home of peaches and pecans, and there's no problem finding either, as nearly every exit in Georgia has peach stands! Exit 49 leads straight to Darien, GA, a seaside village famous for shrimpin'. Darien has an old-school look and feel, and self-guided tours give a good reason to stretch out those legs. The Purple Pickle in Darien is a sub and sandwich shop with southern hospitality. Chicken and waffles, a southern favorite, is a perfect choice.
Check out the best hotel deals nearby!
Once you hit the Florida border, there's only one thing on everyone's mind- the beach! Jacksonville Beach at exit 341 and Daytona Beach at exit 261 are two family-friendly beaches with great restaurants and lots of play space for families. Don't forget to pack a kite, as the ocean breeze at both beaches is ideal for kite flying! The beaches are a great place to take a few days rest on your Orlando family road trip.
Getting to Orlando: I-77 Road Trip Itineraries
Looking for the fast track from Cleveland, OH to Columbia, SC? I-77 is your highway! Spanning 611 miles, good food, fun pit stops, and loads of family-friendly attractions make this route a great choice. From Columbia, you can join up with I-95 South for the last leg.
Exit 83 in Ohio goes to The Warther Museum. Called "priceless works of art" by The Smithsonian, this woodcarving museum has several locomotive replicas compliments of  Ernest Warther's love of trains.
Lodging options in Dover, Ohio!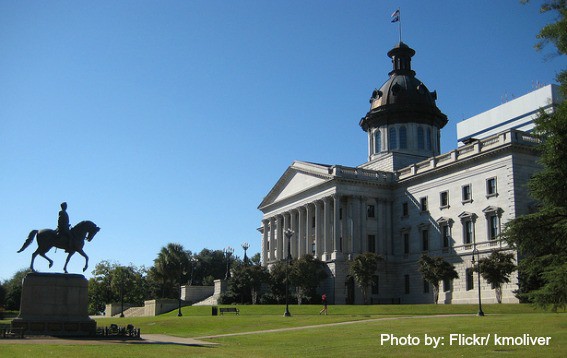 Looking for a fun camping spot? Camp Creek State Park just off exit 20 in West Virginia offers cabins, horseback and hiking trails, and several playgrounds to blow off some pent-up energy. Exit 45 in West Virginia is a great place to stop and pick up handmade arts and crafts at Tamarack. Feel like stepping back in time? Mt. Airy, NC off exit 81 will make you feel as though you've been dropped in the middle of "The Andy Griffith Show!" One stroll down Main Street and you'll think you've been transported to Mayberry.
Carowinds off exit 90 in South Carolina is called the "Thrill Capital of the Southeast!" Thrill rides, family-style rides, a waterpark, and even Planet Snoopy make this park fun and family-friendly. Looking for some southern barbecue? Maurice's off exit 18 in Columbia is a fan favorite.
Getting to Orlando: I-4 Nearby Pit Stops
So many travelers recognize I-4 as the well-traveled highway to Disney and Universal Studios, but this interstate really has so much more! Fun dinner shows, exhilarating activities, and awesome attractions give road tripping families tons of spots for breaks and leisure.
Chocolate lovers will want to keep exit 65 in mind for one reason: Chocolate Kingdom. With hourly tours, families learn how chocolate is transformed from a bean to a mouth-watering treat. Looking for fun dining? Choose exit 68 to dine like royalty at Medieval Times Dinner and Tournament Show or choose unusual sandwich options at Earl of Sandwich.
Exit 64A heads straight to Wonderworks, an upside-down research laboratory! Don't worry, though. Once inside, your family will be set up-right so they can partake in over 100 cool exhibits including physical challenges and an imagination lab.
Head to Wonderworks for some fun activities and stay at these family friendly hotels in the area!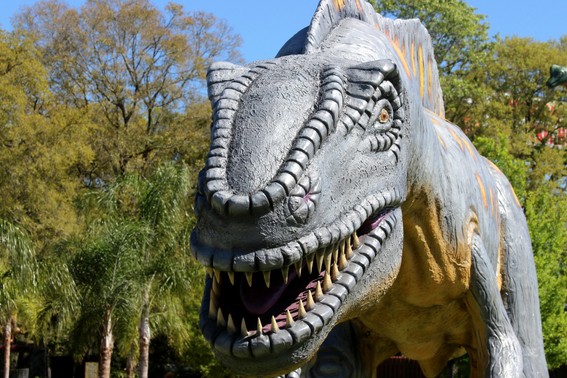 Photo by: Flickr/elzey
Planning on driving through Orlando and heading toward Tampa? Make a pit stop on exit 17 and check out Dinosaur World. Kids will enjoy the fossil dig and life-size dinos while adults will adore the serene environment. Looking for some fun off the beaten path? Take exit 77 and in under an hour arrive at Wild Florida Airboats and Wildlife Park. Take a spin on an airboat through the Central Florida Everglades and visit the wildlife park while taking in a glimpse of what Florida looked like 1,000 years ago!
Need an Orlando lodging recommendation now that your route is planned?
Our Trekaroo spotlight is on Nickelodeon Suites Resort Hotel:
The Nickelodeon Suites Resort Hotel in Orlando definitely focuses on the family that wants tons of fun without ever having to leave the resort. They have created an experience with two water parks, miniature golf, basketball court, as well as on-site character dining with Nickelodeon characters all at one place. Families will have the time of their lives singing Family Karaoke, participating on a live Double Dare Game Show or hanging with Nick Live poolside for fun games and activities all day long!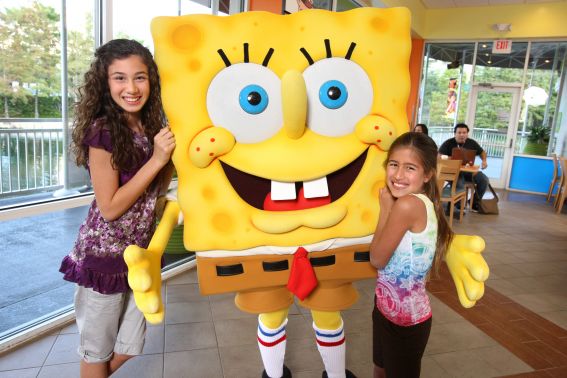 You can have breakfast with SpongeBob or a pizza dinner with the Teenage Mutant Ninja Turtles. Hang by the Lagoon or Oasis Pool all day and watch your kids have the best time! Get slimed under the bucket of mass slime Nickelodeon style! The Nickelodeon Suites Resort Hotel in Orlando has everything you need for a fun and memorable experience where your kids can rule the vacation! —Marisa Langford, Florida Guroo
Read Marisa's full review of the Nickelodeon Suites Resort Hotel
Sponsor Spotlight – Nickelodeon Suites Resort Hotel:

Sign up and learn more about the best ways to save on your family's next Orlando adventure!
Membership in the Nick Hotel Club — completely free of charge, by the way — ensures you'll receive occasional updates on discounts, deals, promotions and more! At Nickelodeon Suites Resort, they pull out all the stops to ensure your family's stay is exciting, inspiring, and memorable. Their kid-friendly resort offers plenty of experiences for everyone. The whole family can enjoy shopping, dining, spa treatments, catch nightly live entertainment at Studio Nick, relax — or get SLIMED — by the swimming pool, and kick back in the comfort of your suite. It's all possible at Nickelodeon Suites Resort!
Limited Time Special Offer: You won't find this special discount often, so it's going to be a FRENZY! Take advantage of these hot deals before they're gone! 
Ready to kick off your Orlando family road trip? Explore more road trip posts on Trekaroo:
Pit stops en route: parks, hikes, & roadside attractions
How to stay connected to technology on the road 
How to prepare kids for your destination before you go
Road trip safety & the dangers of distracted driving
Check out the road trip products Trekaroo loves: