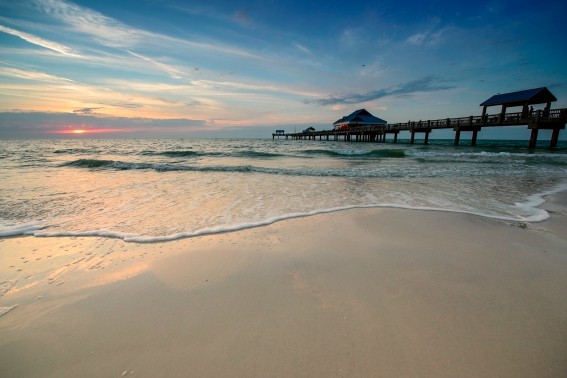 Photo by: bigstock/liseykina
Clearwater Beach on Florida's Gulf Coast is located 40 minutes west of Tampa. It's a beautiful coastal city on an expansive stretch of white sand, and a lovely slice of paradise. Parents considering a vacation here can expect undisturbed beaches, endless sunshine, and warm ocean waves. In addition to all of the natural beauty Clearwater Beach has to offer, it's also a town of many excursions as well as relaxing and enjoyable places to stay overnight. First things first though, before you run off to explore the area, dig your toes in the sand and let the ocean breeze wash over you. Here are Trekaroo's suggestions for spending some quality leisure time in lovely Clearwater Beach, Florida with kids.
Spend Time on the Boardwalk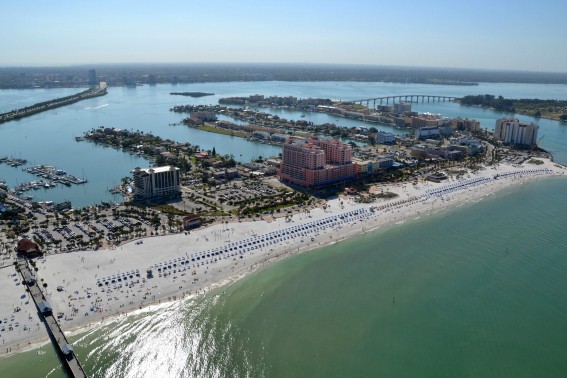 Photo by: flickr/walterpro
Clearwater Beach is a pedestrian-friendly tourist town. Pop the kids in the stroller and meander down Clearwater's half-mile Beach Walk. If the kids are older, rent a bike or take a stroll. You'll find plenty of folks out doing the same thing, as it's a very pedestrian-friendly area. Along the way be ready to find spectacular views of the shoreline, fun retail shops, and plenty of places to eat. For those traveling the length of the town, take a ride on The Jolley Trolley. This mode of transportation is an amusing and convenient way to get around Clearwater Beach. The Jolley Trolley stops at convenient places all over the beach and town areas at roughly 30 minute intervals so even if your miss one, another will be along soon. The trolley is a novel alternative to walking or calling Florida Free Rides, although feel free to try both and see what works best for your family's needs. An unlimited daily pass on the trolley is $4.50 and children 5-and-under ride fee! The Trolley runs 7 days a week and stops at most of Clearwater Beach's main attractions including the Clearwater Marine Aquarium and Pier 60, among others.
Take in a Sunset at Pier 60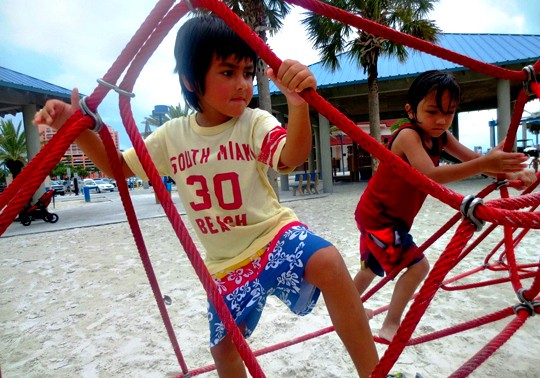 Photo by: Trekaroo/imsnow
Pier 60, a.k.a. the public beach, offers a plethora of beachfront playgrounds and sugary sand. Pier 60 can be reached by foot along Clearwater's stunning beachfront promenade, by the Jolley Trolley, or via Florida Free Rides. Pier 60 is a wonderful place to take the kids to burn off some steam. The Pier is famous for its sunset celebrations; each evening visitors gather at Pier 60 to commemorate the end of the day. On Friday and Saturday nights, Pier 60 presents Sunset Cinema, a free family friendly film screening on a jumbo outdoor screen. Don't forget a beach blanket!
Interact with Dolphins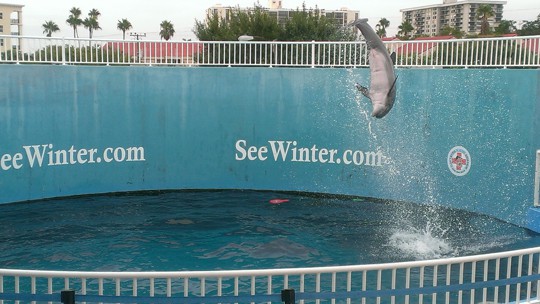 Photo by: Trekaroo/RunDMT
Clearwater Marine Aquarium is home to Winter, the famous dolphin from the movie Dolphin Tale. If you haven't seen the movie, Dolphin Tale is the true story of young dolphin who found herself caught in a crab trap line and was unable to escape. She was rescued and transported to Clearwater Marine Aquarium. Unfortunately, Winter lost her tail as a result of her injuries and was fitted with a prosthetic tail.
The aquarium offers Behind-the-Scenes Tours for families who'd like a greater appreciation for the care of rescued dolphins and sea turtles. Each tour concludes with VIP seats to the dolphin show. For families itching to wear wetsuits, the aquarium offers dolphin lovers ages 3 and over the opportunity to interact with Atlantic Bottlenose dolphins. For those who are old enough, masks and snorkels are provided for watching the dolphins interact underwater. All participants receive a complimentary photo before going home.
Day Trips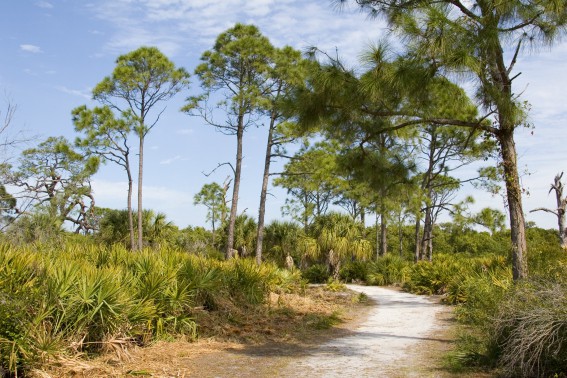 Photo by: Bigstock/rssfhs
Family-friendly side trips include taking a boat to Caladesi Island State Park, visiting Tampa's Busch Gardens, or discovering Honeymoon Island State Park. You can also take a more local trip to enjoy a baseball game at Brighthouse Field, which is always a fun family outing whether you're into sports or not.
Where to Stay
Should you be looking for a great place to stay the night, a few days, a week or even longer, Clearwater Beach has a wealth of options for all kinds of budgets. Families looking for a luxurious stay right on the beach with fantastic amenities should indulge in the newly built Opal Sands Resort. This hotel opened in the Spring of 2016 and offers travelers an upscale option of where to lay their heads. The decor is soft, soothing, and pretty and reminds you of the sea as soon as you step into the lobby. The staff will help you with whatever you need for your room, your dinner reservations, or your activity list, and they'll do it with a smile. You can choose to spend all of your time relaxing poolside or strolling the beach, indulging in food and drink (of which there are plenty of delicious choices), or relaxing on your balcony with a book or watching the spectacular sunsets that can be seen here nightly. You can even ride a bike free of charge and get kids out and about. It can also accommodate families of all sizes, whether yours fits into a regular room or a two-bedroom suite. It's truly a treat to stay here and one you'll look forward to returning to!
Another terrific option for families in the area is the Sandpearl, which is also located on the beach. Tastefully decorated and ready to host guests looking to vacation and relax, this hotel is a solid, family-friendly choice. With everything from great amenities, to delicious on-site dining, to in-room entertainment, a large and welcoming pool area and friendly staff members, this hotel will easily meet your needs and more with quick and convenient access to all kinds of area attractions.
Explore More Of Clearwater Beach:
Kid Friendly Hotels | Restaurants | Activities | Events
Disclosure: Trekaroo writers were offered complimentary admission to at least one of the above activity venues, as well as a complimentary night's stay at the resorts mentioned. The options stated however, are entirely our own.
Featured photo by: Bigstock/liseykina