If you're visiting St. Augustine with kids, you'll not only be visiting the oldest city in North America, you'll be getting a heavy dose of fun. There are lots of great things to do in St. Augustine with kids!
The city is booming with activities, dining, and attractions that are all family friendly. Add in the fact that the backdrop looks like something out of a period movie, and it's the ideal melding for vacation. From family-friendly guided tours to historical strolls, here are our top picks for the best things to do in St. Augustine for families.
The Best Things to Do in St. Augustine with Kids
Start With an Old Town Trolley Tour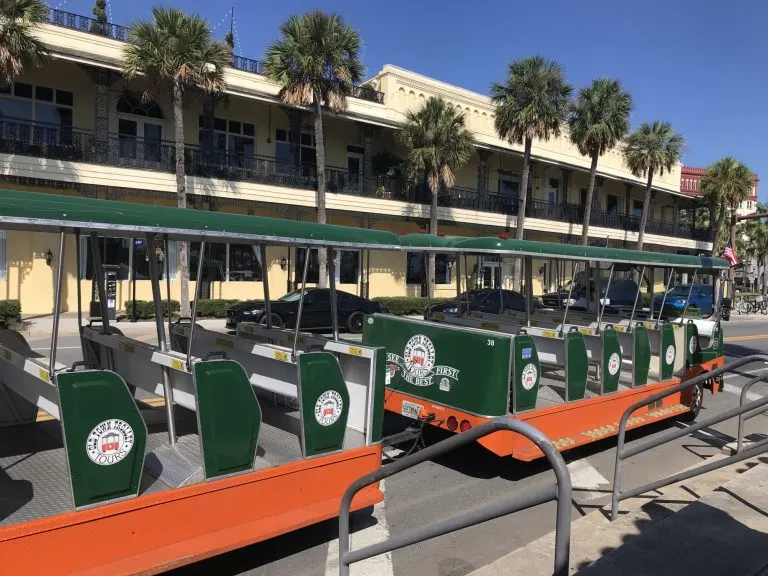 An open air trolley, Old Town Trolley Tours give you a look at the city without putting in the steps. It's a 100% live narration guided tour, so it can be catered to questions you might have along the route.
It also offers a hop on, hop off-style of travel for an entire day and stops at 22 locations, all of which are high on the "must-do" attraction scale.
For first time visitors, my suggestion is to hop on the trolley first to get your city bearings and scout out what you want to dive into.
Explore more of the state! Here are over 50 Fun Things to do in Florida with kids on a Family Vacation.
Explore the Fort Castillo de San Marcos National Monument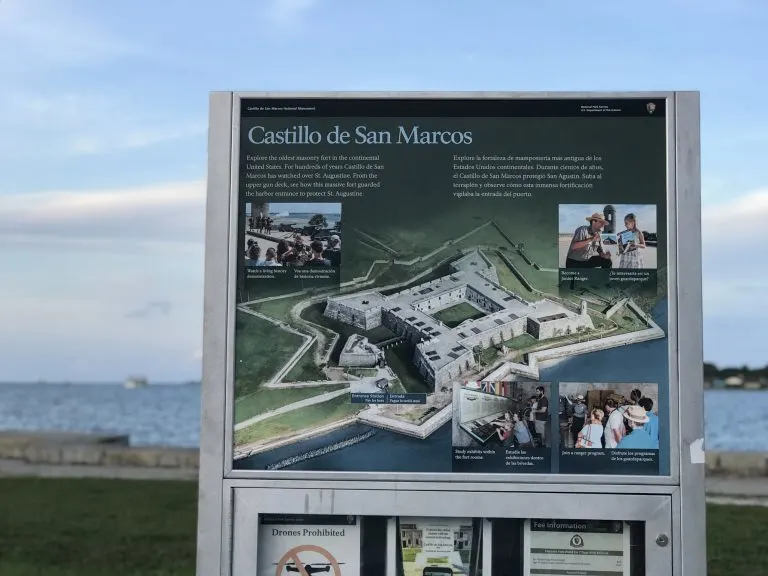 I'm always a happy camper when I can meld American history with travel. So, there's no way to not mention Castillo de San Marcos National Monument. Celebrating its 327th birthday, Castillo is a beautiful piece of architecture.
Tours are given seven days a week with admission ($15 per person aged 16 years and older) and are good for seven consecutive days. Children 15 and under receive free admission but do need to have an accompanying adult present.
If you don't want to spend the cash, you can still hang around the exterior after the monument closes. It's a beautiful time of day for photos and the weather is definitely more moderate.
Visit the St. Augustine Lighthouse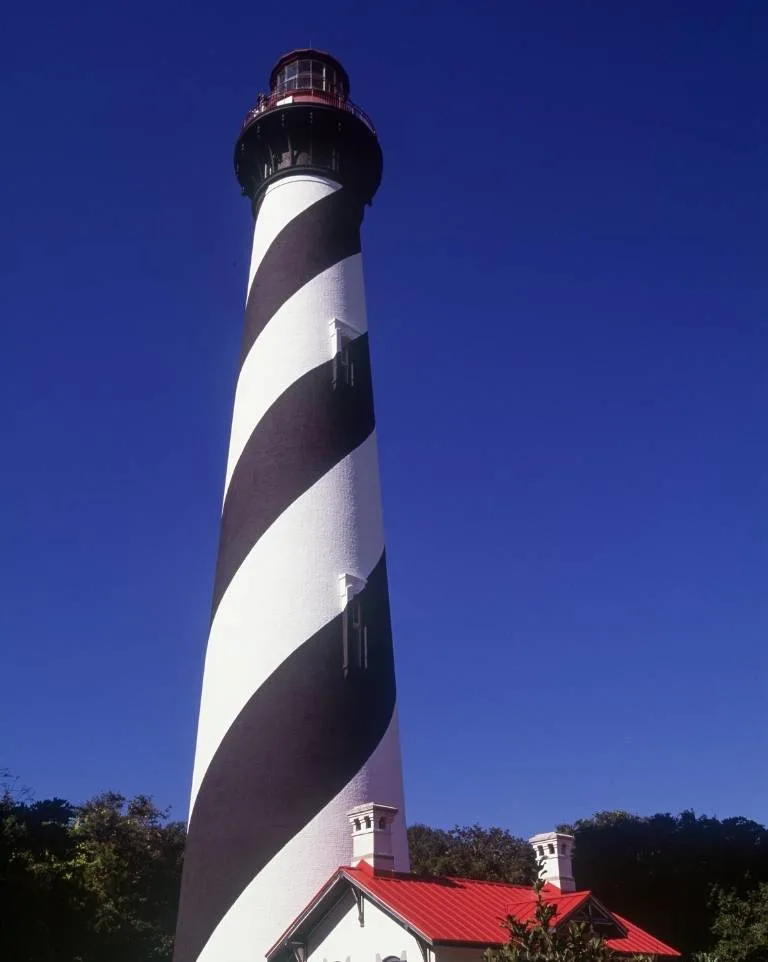 If you're looking for a spot for kids to get plenty of exercise, check out the St. Augustine Lighthouse. Not only is it fun to climb to the top observation tower (a gorgeous view of the surrounding area!), if they're not pooped out they can head to Cracker's and Eliza's Club, a fun outdoor play area.
Additionally, you'll find pretty nature trails and hand on activities to keep the kiddos entertained.
Looking for some time alone? Check out this St. Augustine romantic getaway.
Have a Beach Day at St. Augustine Beach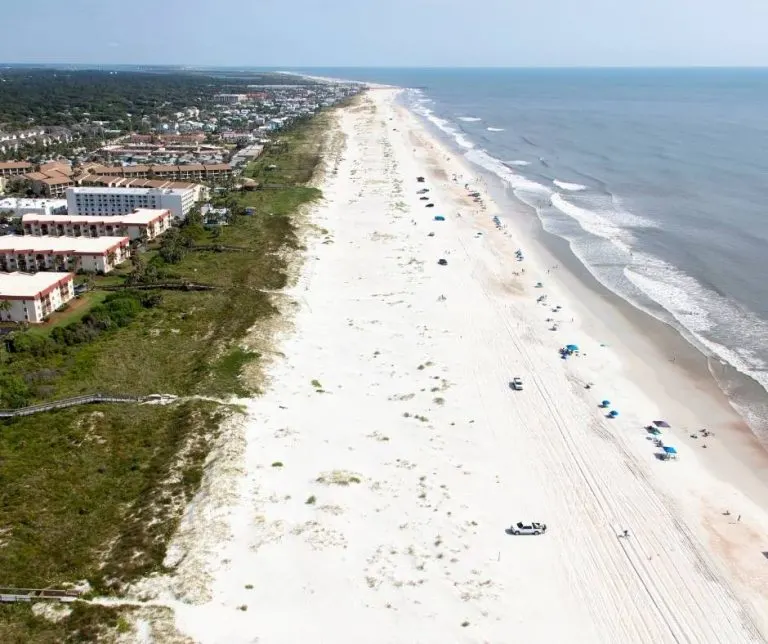 If you want plenty of space to sprawl, St. Augustine Beach is right up your alley. With 40 miles of white, sandy beach areas, it's ideal for families that want to swim and play in the sand.
But if you want a narrowed down, family friendly area to go to, head to Anastasia Island, just about four miles south of the downtown area. This beach area offers restrooms (yay!), picnic tables, showers, and even a visitor's center should you have questions or concerns.
Want more beach fun in Florida? Check out our picks for the Best Beach Towns in Florida.
Walk Aviles Street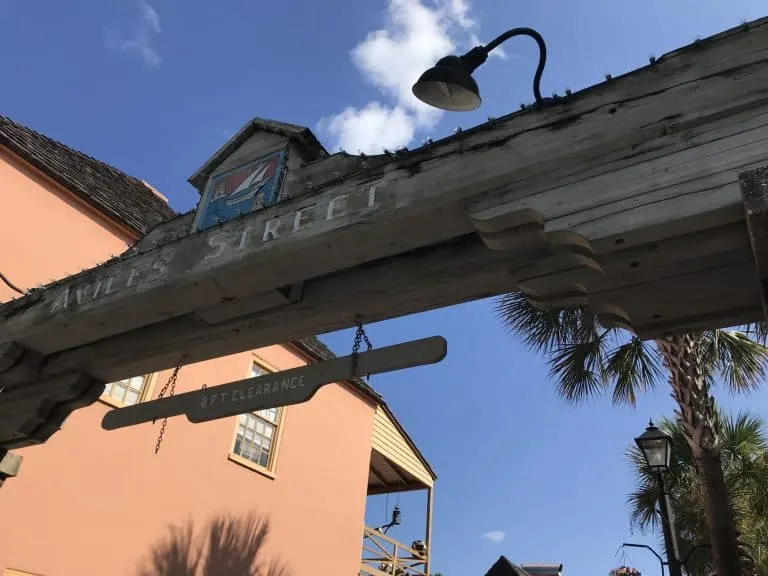 If you want to walk along history, head to Aviles Street. The oldest street in North America, it's blocked off so no traffic can get through, making it easy to mosey back and forth along the bumpy road.
A documented street since 1570, think of the 450+ years of folks that have walked and ridden on it and it's a fun American history lesson for both you and the kiddos. So while not a typical St. Augustine attraction, it's up there on my list simply for nostalgia.
Take a Dolphin Eco Tour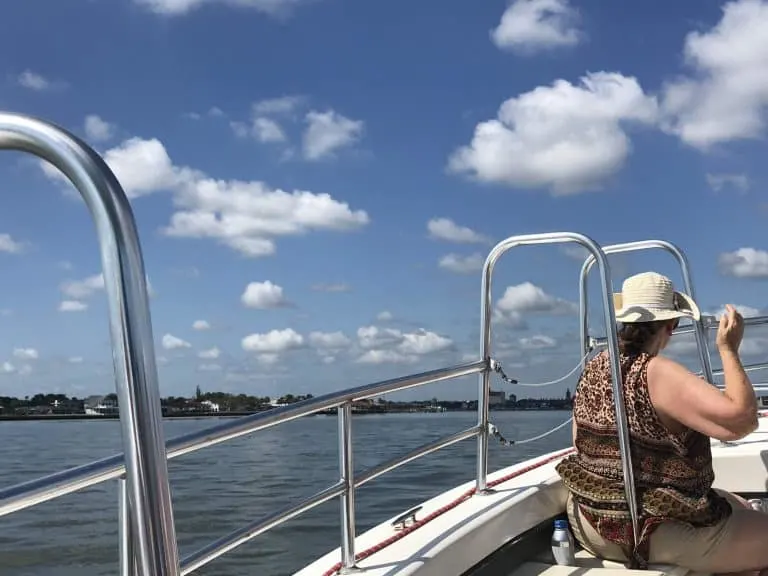 Checking out St. Augustine's water ecology is pretty fascinating, especially when you're floating on top of it. And spending a morning with St. Augustine ECO Tours is a proper way to do so.
The guides are so passionate about how humans affect the ecology that not only is it a dolphin tour, it's a lesson in preservation.
If you or the kids love birding, make sure to bring a pair of binoculars when you go as there's plenty of waterfowl to see, too.
Driving to St. Augustine from out of state? Here are 30 Fun Places to Stop on Your Way to Florida.
Check Out St. Augustine Alligator Farm Zoological Park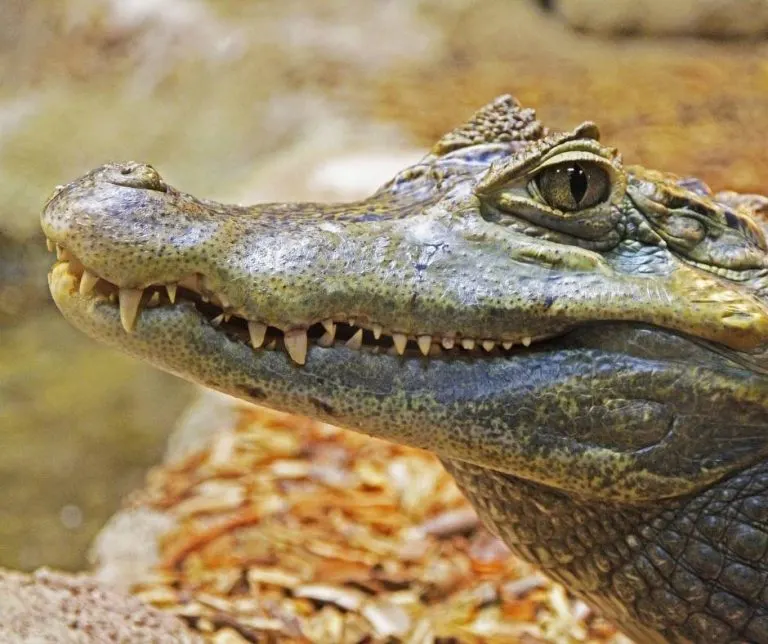 If you want to see every species of crocodilian in one spot, St. Augustine Alligator Farm Zoological Park is it. Sure, you'll undoubtedly go to view the gators, but there's so much more to the park.
It offers wildlife shows and themed animal exhibits as well as education about each. You can even zip line over live alligators and crocodiles!
And before you're done for the day, definitely check out the gift shop on the way out for some adorable souvenirs.
Spy Ponce de Leon's Fountain of Youth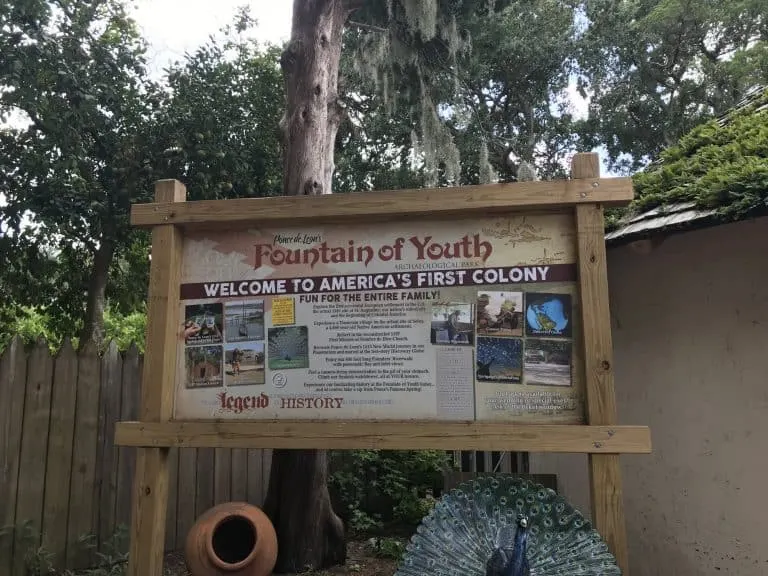 Quick history lesson- in 1565, Pedro Menendez founded the city of St. Augustine at a Timucua village called Seloy. Melendez remained there for nine months until he was forced to move to Anastasia Island due to hostilities between the Timucua and the Spaniards.
Fast forward to the present day where Ponce de Leon's Fountain of Youth is a spot in St. Augustine that showcases the city with historical accuracy at its archaeological park. Its 15 waterfront acres are fun to explore for a couple of hours.
You can feel free to pack a lunch and take it to the site or order bbq from the adjacent restaurant if you're visiting during meal time.
Try a St. Augustine Ghost Tours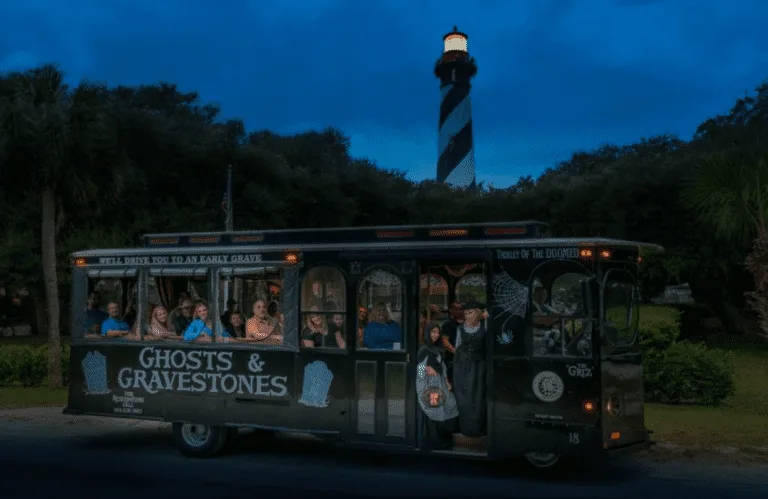 This is definitely catered to St. Augustine family vacations with older children, but taking a Ghost & Gravestones tour in St. Augustine is a cool way to learn about the dark history of the city. A 60-minute narrated tour via trolley, you'll check out everything from historic cemeteries to the famous Old Jail.
The tours are created from years of research and personal stories, making them not only creepy, but historically fun. Again, you'll need to be the judge for your kiddos bravery and attention span in the dark and determine if a ghost tour is right for your family.
Visit St. Augustine Pirate & Treasure Museum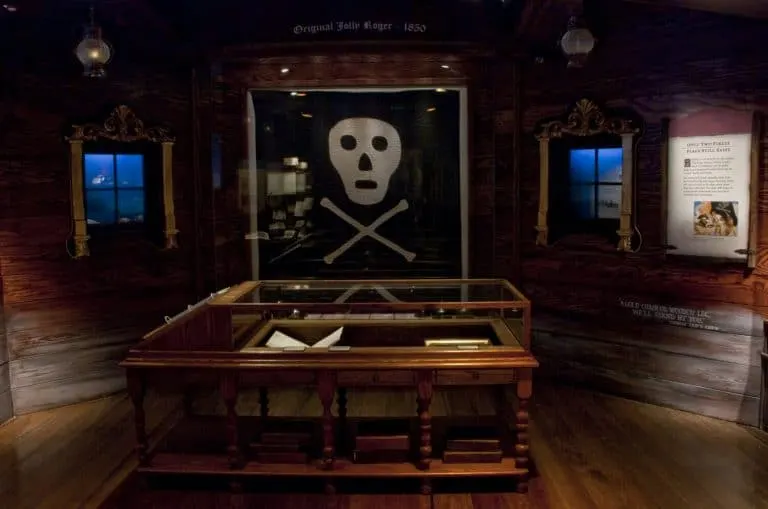 If getting transported 300 years back to the golden age of piracy in Jamaica is your thing, the St. Augustine Pirate & Treasure Museum is the spot to visit. You can learn the history of famous pirates, Sir Francis Drake and Robert Searles, and how Fort Castillo de San Marcos was integral in pirate history in North America.
Not only will the kids get a lesson in pirate history, they'll leave with a newfound interest in what pirate life was really like.
Walk Down St. George Street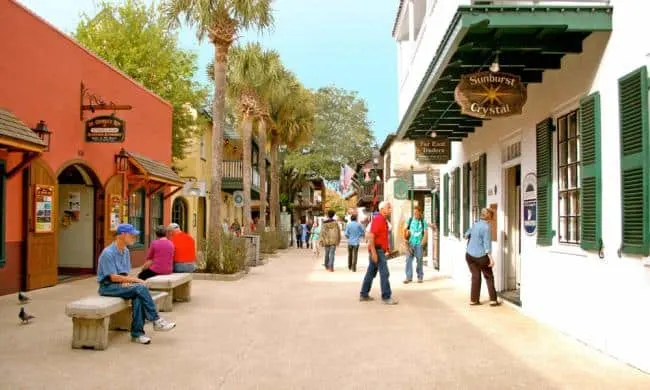 I'm all about walking slowly through safe neighborhoods to get the feel of a city I'm visiting. St. George Street is perfect for just that due to its narrow street, shady trees, and smooth walkways.
When I visited, my daughter loved walking by the walled-in yards and peeking through the doors to see the Spanish-style architecture that many of the properties offer. Plus, taking photos on St. George is fun!
St. George Street is home to several shops, restaurants, and even the Oldest Wooden Schoolhouse.
Potters Wax Museum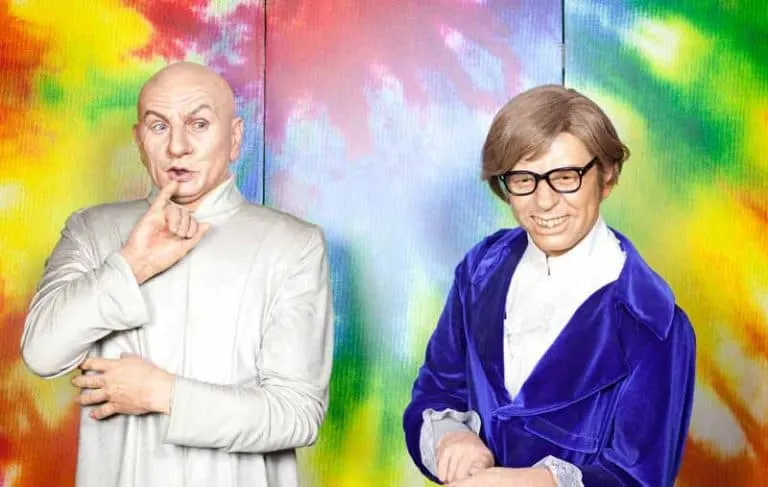 Okay, I'm going to be honest. I've been to several wax museums that are simply not up to par. And then I've been to a few that are really good.
Potters Wax Museum is one of the better ones to check out. It has over 160 wax sculptures ranging from famous movie characters to sports stars, but what makes it really cool is the fact that it was the first wax museum in the United States.
Oldest Store Museum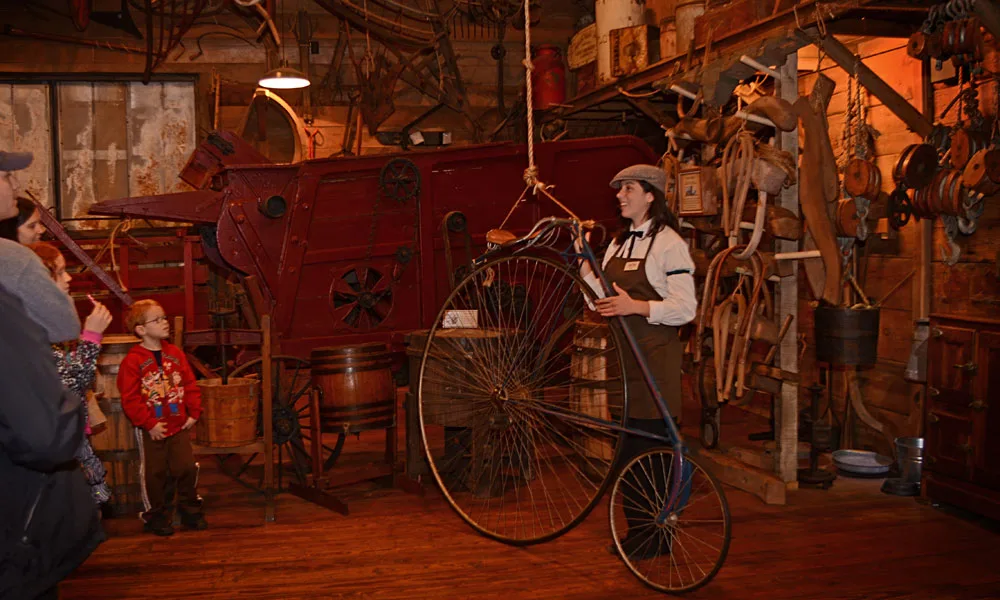 I adore a good general store filled with a little bit of everything, and St. Augustine's Oldest Store Museum caters to my inner child.
A re-creation of the original St. Augustine general store in 1908, living history tour guides make you feel like you've stepped back in time to when life was much simpler. Tours run every 20 minutes and feature authentic products from the early 1900s.
The Old Senator Tree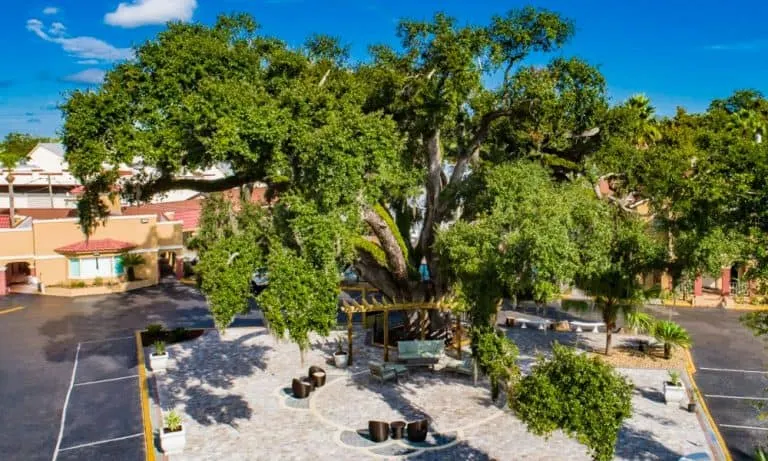 Technically a live oak, The Old Senator has been around for 650 years. Coming in at 56 feet tall and a circumference of 21 feet, it's the oldest "resident" in St, Augustine. Can you imagine the history this magnificent tree has lived through?
But why is it called "Old Senator"? There's not a lot of information as to how it got its name, os we can only assume that it's because of its age and grand stature.
Black Raven Pirate Ship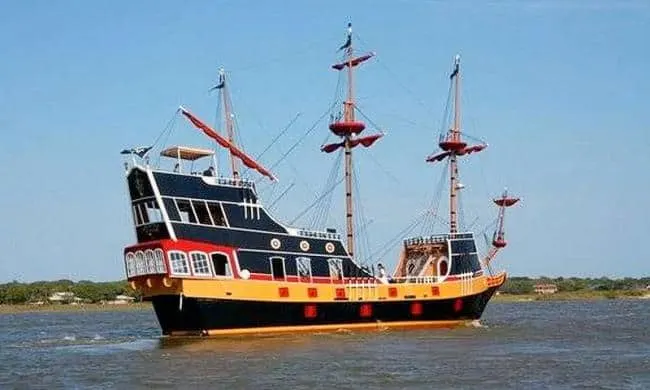 If you have smaller kids that love immersion, Black Raven Pirate Ship is definitely worth a sail. Once on board, you'll spy a pirate battle with Blackbeard the pirate and kids are asked to join in on the fun to retrieve the ship's stolen treasure.
And if they get their pirate booty back, the loot is split amongst the newly-recruited pirates. It's a fun way to spend 90 minutes on the water and, between the cannon firings, face paintings, and sword lessons, you may be hard pressed to get them off the ship.
Where to Stay in St. Augustine with Kids
There are plenty of great styles of lodging when staying in St. Augustine with kids. You'll have your choice of larger, brand name hotels, smaller spots, and even B&Bs for older children. But for this family who's all about history, there are a few that make the list.
St. Francis Inn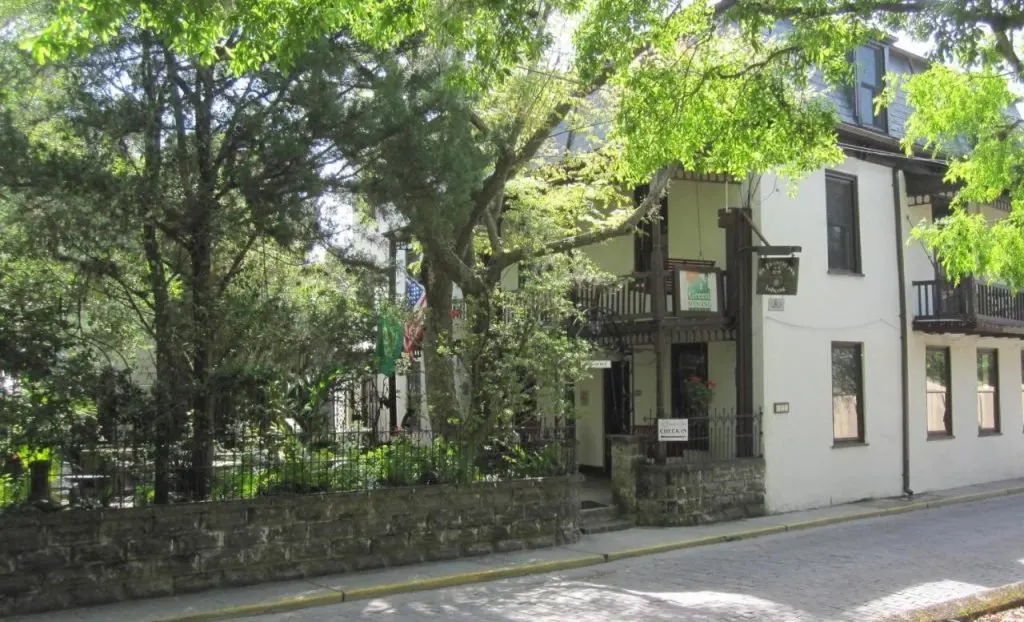 On one of my visits to St. Augustine, I had the absolute pleasure of staying at The St. Francis Inn. Dubbed the oldest inn in the United States, it has several lodging styles and buildings on St. George Street. There are everything from cozy rooms to suites filled with old-fashioned touches.
During the visit, my teen daughter and I stayed in The Wilson Suite. Located across from the main Inn in The Wilson House, we had plenty of room to get out of each other's way (she was 17, after all).
I had a super comfy king bed and she took the living area with a pull out sofa. Each suite in The Wilson house has its own outdoor space, and our upstairs porch (complete with porch swing!) was perfect for sipping Peach Tea.
And if I can chat about the vibe, it was like were were part of the local community when we were there. The street it sits on is quaint and shady and walking around the property was a moment I'll never forget.
Lastly, there's a small pool outside near the patio that we took full advantage of. It was comfortably warm to swim, get cleaned up, and then get ready for dinner. At night, the patio lights made it feel like we were in a fairytale setting.
The Ponce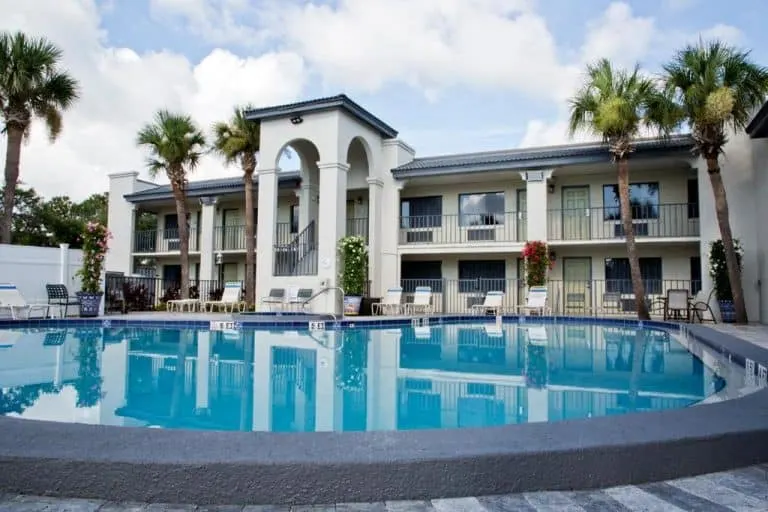 Historically gorgeous and surprisingly beautiful, The Ponce is another great choice for families visiting St. Augustine. Right on Ponce de Leon Boulevard, it has a large pool, gorgeous rooms with a soft theme, dining, and free parking and wifi.
Sebastian Hotel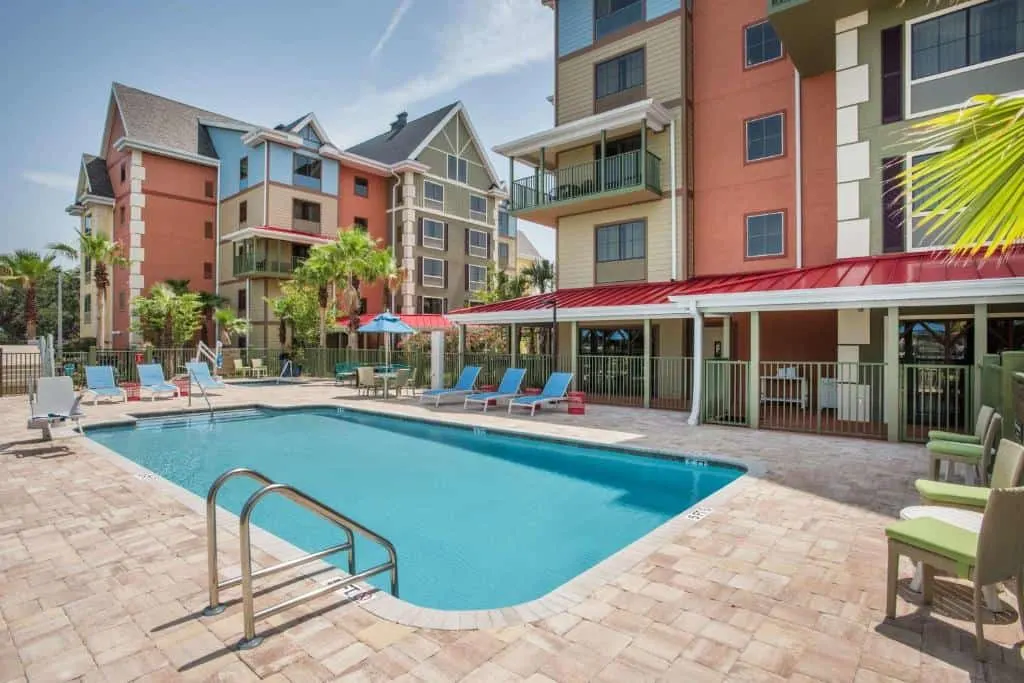 If you're looking for a budget friendly hotel with a famous name, the Sebastian Hotel (a Radisson property) is a good bet. On Ponce de Leon Blvd., its large pool and extra large guest rooms are good for larger families.
The property sits along the San Sebastian River, so if you like walking around and checking out water views with the kids, it's a great choice.
Find More Fun in These Florida Cities: