Whare the best things to do in Fort Lauderdale with kids on a family vacation? If you are dreaming of sunshine and beaches then look no further than the Venice of the Americas. Along with 23 miles of beaches, and over half a million acres of Everglades to the west, Fort Lauderdale offers a relaxed city with culture, adventure, and natural beauty to enjoy.
things Slightly off the beaten path and sometimes overlooked for its swanky sister city, Miami, it is the perfect place to visit with kids for an ideal Florida vacation. Here are the top 10 things for families to do in Fort Lauderdale on Florida's Gold Coast.
Things to in Fort Lauderdale with Kids
10. Young at Art Museum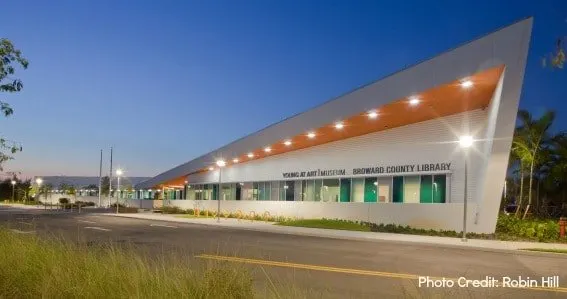 The Young at Art Museum is South Florida's unique hands-on children's art museum that will let kids get creative and use their imagination in so many ways! Ride a subway, visit a cave, and discover a dig in ArtScapes. STOMP to the rhythm, create sculptures, and recycled puppets in GreenScapes. Learn about faraway customs in CultureScapes. Explore the world of Alice in WonderScapes. Create a masterpiece in every gallery.
9. Sea Experience Glass Bottom Boat Tour and Snorkeling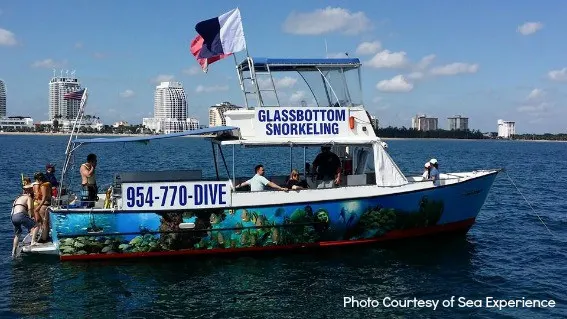 Escape the heat with an underwater Sea Experience you won't forget. Fort Lauderdale has three natural reef systems, which run parallel to the coast and are about a half mile off shore. Explore these natural and diverse ecosystems up close through snorkeling or scuba diving.
The whole family will enjoy the 2.5-hour trip on a glass-bottom boat. It begins with a narrated tour through Millionaires Row on the Intracoastal Waterway to Port Everglades and then out to snorkel the reefs where you'll be in awe of the kaleidoscope of marine life that lives in the underwater world.
8. Museum of Discovery and Science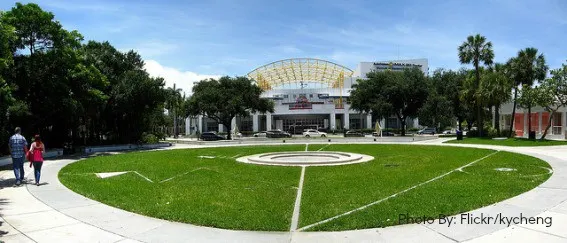 Always discovering and always learning. The South Florida Museum of Discovery and Science is a must visit with kids. They will spend the day exploring sharks and the largest living Atlantic coral reef in captivity, hanging out with bats, or be charmed by a 12-foot snake!
The To Fly exhibit will have you really "flying" via their 7D-multi-sensory theater capsule that uses moving seats, high-definition 3D film and other special effects to allow visitors to "fly" in a variety of aircraft.
Learn about Florida's amazing Everglades in the Living in the Everglades exhibit where you can board the 20-person airboat ride simulator for an amazing journey without ever leaving the museum. If a little rain happens on your vacation, this is the place to visit.
7. Flamingo Gardens
Flamingo Gardens and Arboretum is home to the largest collection of Florida native wildlife, including alligators, bear, bobcats, eagles, otters, panthers, peacocks, and flamingos along with over 3,000 species of rare and exotic, tropical, subtropical, and native plants.
Learn about the habitats that make it possible to host such a wide variety of different species and how the Everglades Wildlife Sanctuary gives residence to permanently injured and non-releasable birds and animals.
The Gardens has a successful breeding program that is helping endangered species. Visit on a first Friday of the month to enjoy the Gardens along with food trucks from the South Florida area.
6. Explore Las Olas Boulevard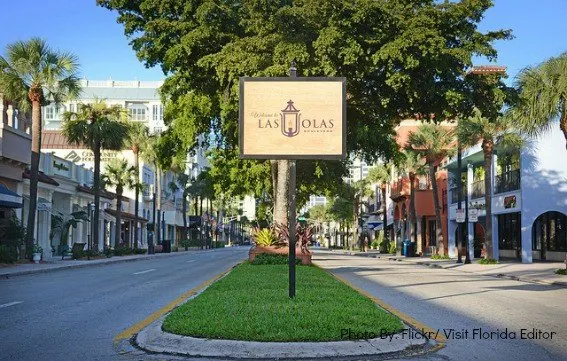 Along the New River, take a water taxi to the famous Las Olas Boulevard, where you'll find the palm tree-lined street to be a sophisticated hub of shopping, dining, and entertainment. Eat, shop, and enjoy your day as you peruse through this outdoor promenade of world-class options that includes a local farmers market on Sundays.
While a full day of shopping with kids doesn't sound that appealing, plan a Riverfront Gondola Tour beforehand. Order pizza for the family from Luigi's and have it delivered to the boat. Then tour the New River via an electric boat and as you are guided through the waterways and shown the city like you've never seen before.
5. Enjoy an Airboat Ride at Sawgrass Recreation Park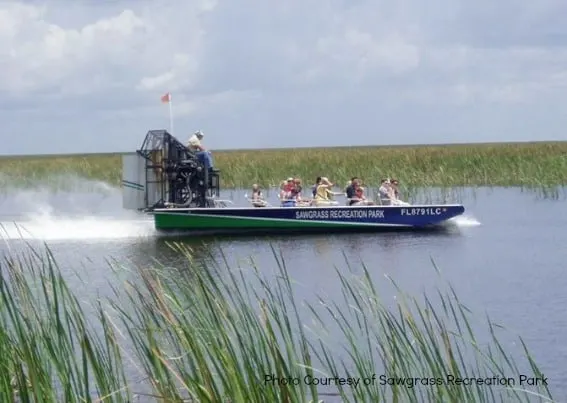 Don't just read about Florida's diverse ecosystem, see it! Visit the Sawgrass Recreation Park for a day of outdoor adventures including an Everglades airboat tour, getting up close and personal with alligators and other Glade inhibitors, as well as a delicious lunch of the freshest gator bites.
Soar above the Everglades in a helicopter tour or rent johnboats and venture on your own fishing excursion. If you are truly brave, bring your tent and camp out for a night under the stars.
4. Take a Water Tour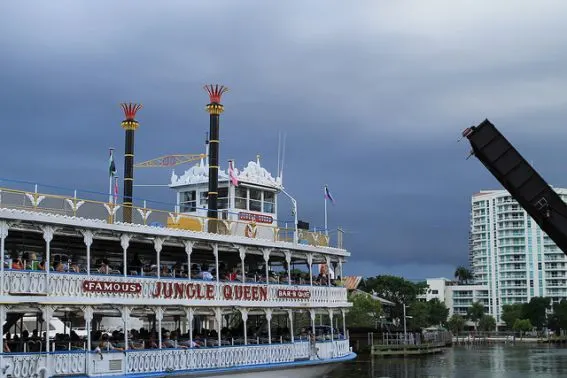 With water all around you, a tour of the city known as "Venice of the Americas" is a must. Embark on a water tour of the Intercostal Waterway along with mingling among the mega yachts and sightseeing the luxurious mansions of Millionaires Row.
Venture out on a dinner cruise with the Jungle Queen Riverboat or a narrated day cruise of the city on the Carrie B Sightseeing Cruises. Hop on a water taxi to get around in town instead of driving, which will make travel more of an experience for kids.
3. Spend the Day at the Beach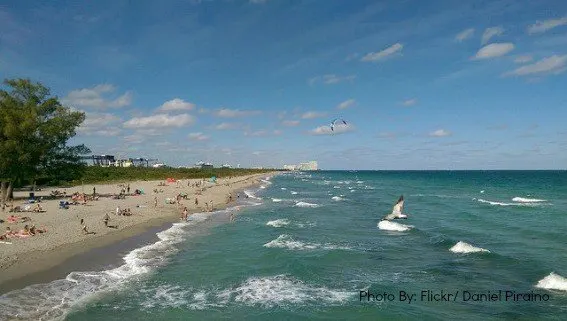 Get your beach playlists and sand toys ready because here comes the sun! Slowly drive down Florida's A1A, an oceanside road that connects much of Florida's beautiful barrier islands along the East Coast, and you won't take your eyes off the sparkling water of Florida's Gold Coast.
Named for the gold that was salvaged from shipwrecks off the coast, the 23-mile stretch of beaches in Fort Lauderdale is still among the treasure we enjoy today.
Fort Lauderdale beaches are palm tree-fringed with a brick-lined beachfront promenade and an iconic white wave wall that's close to the shopping and dining. Lauderdale-By-The-Sea is an alluring beach village with a relaxed and delightful vibe.
Travel just south to Dania Beach where this award-winning "Blue Wave Beach" will offer panoramic of the ocean as well as an unspoiled 310-acre state park, John U. Lloyd State Park, to explore the natural ecosystem. You might even take an EZRide Surf lesson or do some paddle boarding while you are at the beach.
2. Visit Butterfly World in Fort Lauderdale with Kids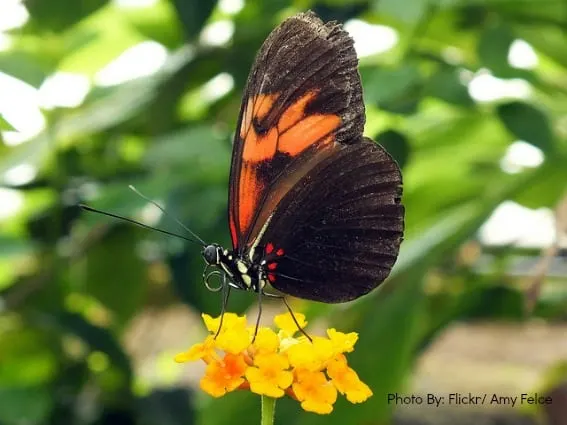 Visit Butterfly World to explore flying colors as you tour the delicate world of butterflies and other incredible creatures. These peaceful creatures fly overhead in the Paradise Adventures Aviary and the Jewel of the Sky Aviary. Feed the lorikeets and visit the bug zoo. It makes for a peaceful afternoon with gentle creatures.
Explore more of the state! Here are the top 10 things to do in Florida with kids.
1. Explore John U. Lloyd Beach State Park
John U. Lloyd State Park area encompasses 310 acres between the Atlantic Ocean and the Intracoastal Waterway, stretching from Port Everglades Inlet on the north to Dania on the south. Surf fishing, canoeing, swimming, nature study, boating, and picnicking will keep the whole family entertained. It is easily one of the best things to do in Fort Lauderdale with kids.
For those interested in South Florida's underwater beauty, Lloyd Beach has one of the easiest and most interesting shore dives in the area, about 100 yards off shore. The mangrove-lined waterway is a scenic place to canoe, observe bird life, and take photographs.
Watch for the Loggerhead Sea Turtle nests on the shore (nesting season is March through October). During June and July, come at night for a special Sea Turtle Awareness Program, which includes a Park Ranger guided beach walk where you might have a chance to see the turtles in action.
Best Places to Stay in Fort Lauderdale on a Family Vacation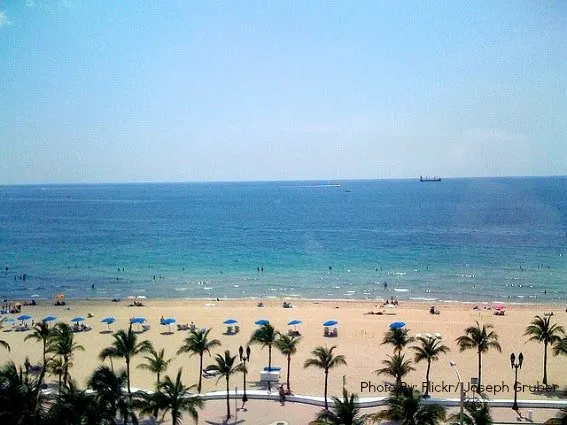 Being that there are 23 miles of Atlantic coastline in addition to New River views in Fort Lauderdale, surely you will find a beautiful room with a view! Fort Lauderdale has such a wide variety of accommodations your family will find the right place to call home for a few days or even longer.
We love the beachside beauty of the Lago Mar Resort or the Pelican Grand Resort where the lazy rivers are always a favorite of kids and the onsite activities for kids will have all of your family enjoying their time in the sun.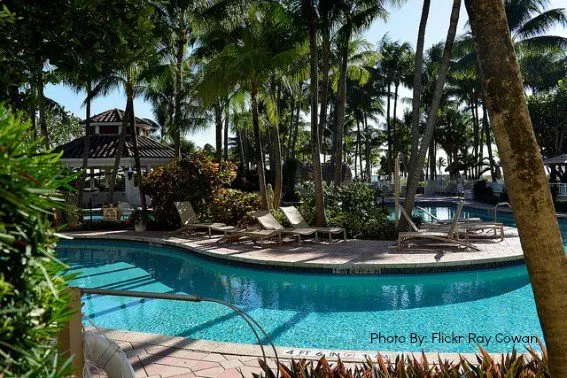 The B Resort Fort Lauderdale, Bahia Mar Fort Lauderdale Beach, the Westin Beach Fort Lauderdale, and the Sheraton Fort Lauderdale are also a few of our favorites that never disappoint families because of their amazing attention to hosting kids
. The Superior Small Lodging collection is not to be overlooked, as there is definite family-friendly ambiance and personalized service sometimes overlooked in more corporate hotels. Hidden gems such as the Avalon Beach Resort or the Birch Patio Motel can be a quiet escape for quality family time in a more intimate setting.
Search for Hotel deals in Fort Lauderdale
Great Places to Eat in Fort Lauderdale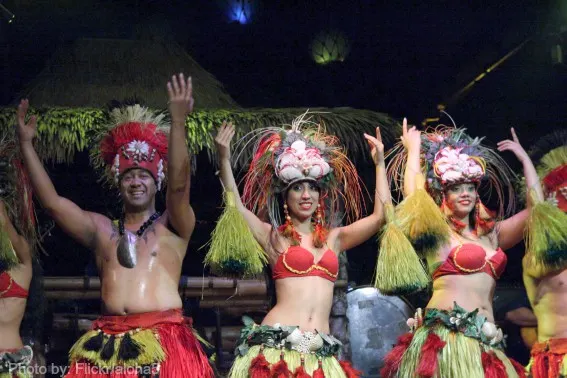 Explore Fort Lauderdale's dining scene by visiting a few delicious waterfront restaurants or beach side classics you won't want to miss. Jaxson's Ice Cream in Dania is a must.
Mango's on Las Olas Boulevard is super kid-friendly. Bring your appetite for the Grill Republic, also on Las Olas or try the Mai-Kai Restaurant and Polynesian Revue for a fun evening of food and entertainment that the whole family will love!
Day Trips from Fort Lauderdale
Palm Beach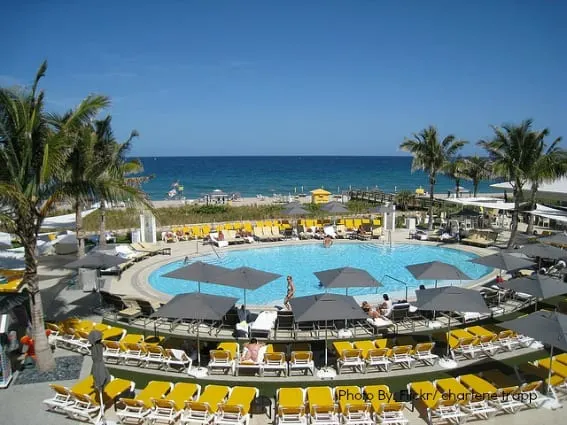 An hour north of Fort Lauderdale, you will run to Palm Beach County. Palm Beach is home to mansions, historic landmarks, and legendary resorts.
Henry Flagler's former residence is now the Flagler Museum, and the palm-lined Worth Avenue is known for its shopping. Take the kids to visit the Palm Beach Zoo or Lion Country Safari.
In the spring, take in a Grapefruit League game at Rodger Dean Stadium to watch the Miami Marlins or the St. Louis Cardinals. Stay over night at the Eau Palm Beach Resort or the Boca Beach Club as both resorts showcase impressive world-class accommodations by offering high quality services with that famous Florida hospitality.
Florida Keys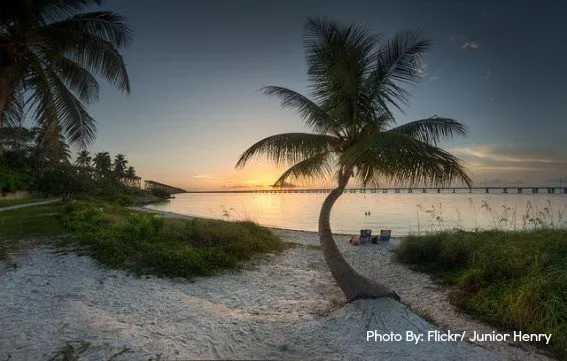 There might be 45 islands scattered over 113 miles of one VERY long road, but don't think you have to drive to the southern most point to say you visited the Florida Keys.
Families in search of the postcard with nothing but white sand beaches, blue skies, and a lone palm tree must head to the middle keys and visit Bahia Honda State Park. Another favorite hidden spot only an hour and a half from Miami is Islamorada.
Miami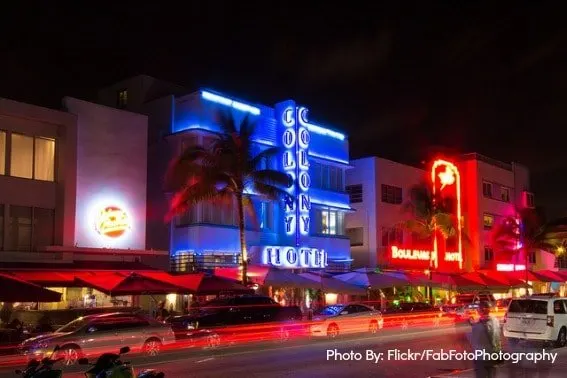 Take the short jaunt south to Miami. Spend the afternoon at Jungle Island with the kids or take in a Marlin's game. Miami is only 30 minutes south of Fort Lauderdale and has so much to offer families that you'll want to take a day and explore this vibrant city that is unlike any other!
Miami has become a family playground complete with family-friendly resorts on the beach, as well as museums, and more. We love Sunny Isles where you can escape the South Beach action and soak up the sun in style (with kids) at the Acqualina Resort and Spa on the Beachor the Newport Beachside Hotel and Resort.
Lead image by: Shutterstock