As a military brat with family ties both in the United States and Canada, visiting Niagara Falls, Ontario a few times a year wasn't unheard of. Actually, it was the spot we'd stop at frequently, even if it was for only a few hours to stretch our legs, grab a meal, and walk down to the Falls to check out the gorgeous view of the rushing water. Fast forward to present day; I still love visiting Niagara Falls and look for any reason to make the road trip! The city is a mecca of family fun and filled with tourist activities and attractions, still making it one of my all-time favorite places to visit with my now teen daughter. The kitschy, carnival feel of Clifton Hill completely balances out the lush gardens and beautiful views of the waterfalls and Niagara River, making the city a family favorite.
Have never been to Niagara Falls or are looking for a new excuse to visit? Here are my tried and true, top reasons to visit Niagara Falls, Canada with kids.
We're an affiliate of Booking.com. When you book through us, you still get their lowest price guarantee and we get a few dollars. Thanks for helping to keep Trekaroo free.
Journey Behind the Falls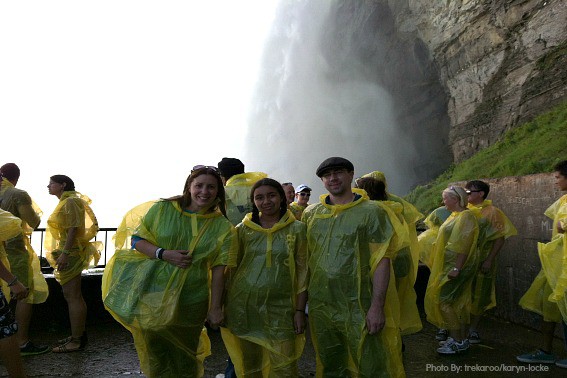 If your family wants an up-close experience of the Horseshoe Falls, Journey Behind the Falls is my favorite way! The safe and secure outdoor observation deck is a fine place to stop for photos and just listen to the roar of 681,750 gallons per second of water flowing over the Canadian Falls. If that isn't awesome enough for your adventurous family, standing in the mist of the waterfall is a fun way to cool off on those hot, summer days.
Hornblower Niagara Cruises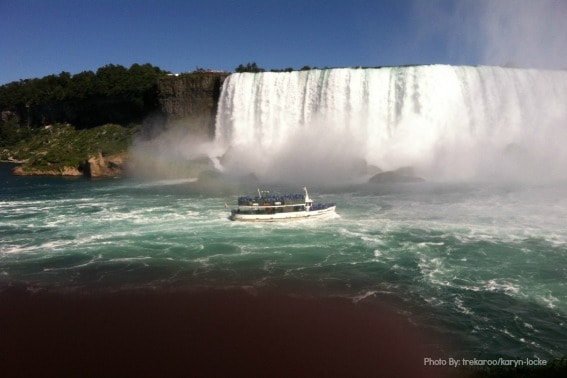 Another fun way to experience Niagara Falls up close is by taking a boat ride on Hornblower Niagara Cruises. Donning protective rain ponchos and posing for photographs is only part of the fun at this tourist attraction. Want to really get soaked? Stand up on the top level and get ready for some heavy mist!
Niagara Parks' Floral Clock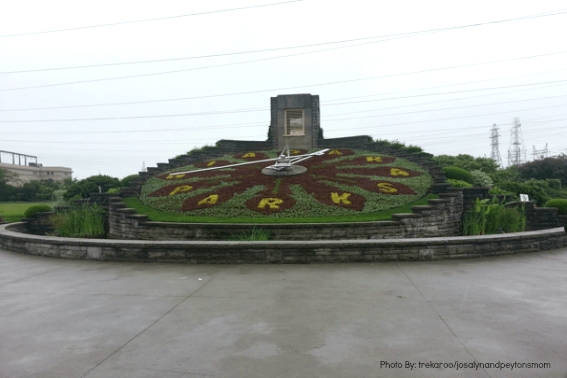 The Niagara Parks' Floral Clock is one of those childhood vacation memories that I'll never forget. Around since 1950, the floral pattern changes semi-annually and Niagara Parks' horticulturists make use of seasonal and local plants and flowers to add to the beauty of the clock's giant face. Westminster chimes alert visitors to the clock four times an hour so it's easy to keep track of time when you're taking a walk through the well-maintained park.
Skylon Tower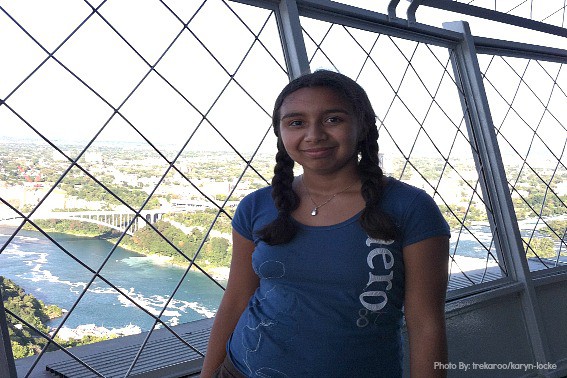 Take your kids and family to the best view of Niagara Falls at Skylon Tower. A 360-degree aerial view from both an indoor and outdoor viewing area (a great option for chilly days) and it's fun to take the "Yellow Bug" elevators to the decks as they have large glass panels so you can enjoy the view and the 52-second ride.
Skywheel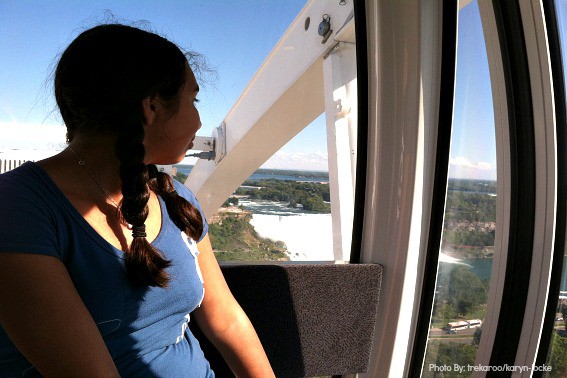 Another great view of the Falls area is by Skywheel. Claiming the title of Canada's largest observation wheel, the 10-12 minute ride provides gorgeous views of both the American and Horseshoe Falls and the city proper. The wheel is slow-moving and very smooth, and the climate-controlled gondolas are a fine choice for any weather condition you'll encounter. Word of advice: the ride has a completely different feel during the daytime and at night when the Falls are all lit up, so don't forget your camera!
Bird Kingdom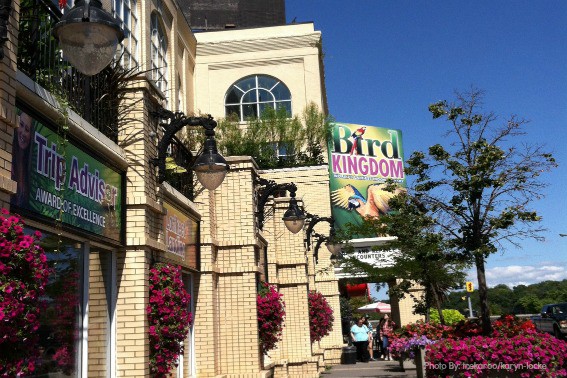 A 45,000 square feet, three-story avian sanctuary, Bird Kingdom showcases 80 species of birds, a 40-foot tall waterfall, and an Oriental Tea House. Younger kids will adore the "Dig Site" where they can pretend to be archaeologists and parents can take a short rest while they're playing. Several individual themed areas (including a Lorikeets' pen!) allow kids to learn about the birds in a fun, interactive way.
Whirlpool Aero Car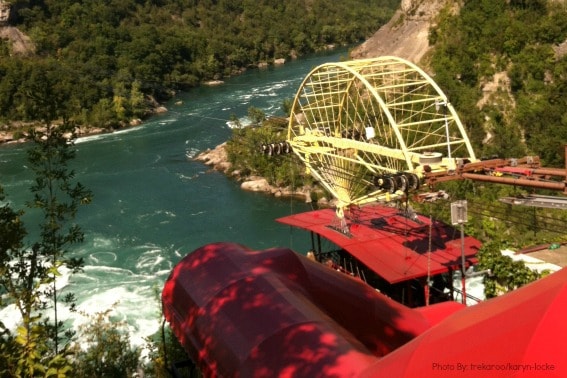 Looking for a fun way to see the Great Gorge in Niagara? The Whirlpool Aero Car is the way to go! Celebrating its centennial next year, the historic and safe, the antique cable car takes passengers 3/5 of a mile across the Great Gorge and those who aren't afraid to look down can spy thrill seekers in power boats making their way across the Niagara River.
Niagara Parks' Falls Incline Railway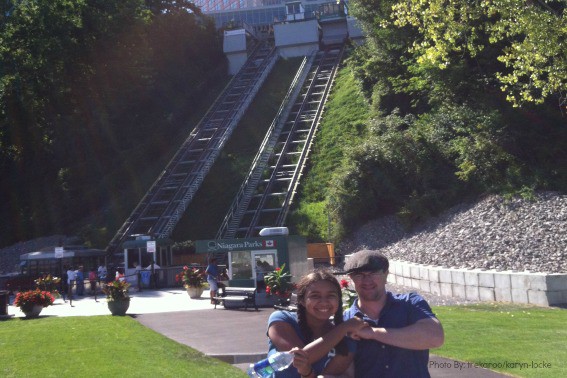 Niagara Parks' Falls Incline Railway is the way to go for a shortcut between the Canadian Falls and the newer hotel area of Niagara. Under a minute in length, once the ride begins, there's plenty of benches to take a seat at and the pretty views of Niagara Falls make the ride even more fun. If you're staying near the Niagara Fallsview Casino or even if the kiddos simply love the ride, all day passes can be purchased to save a ton of walking.
Niagara Parks Botanical Gardens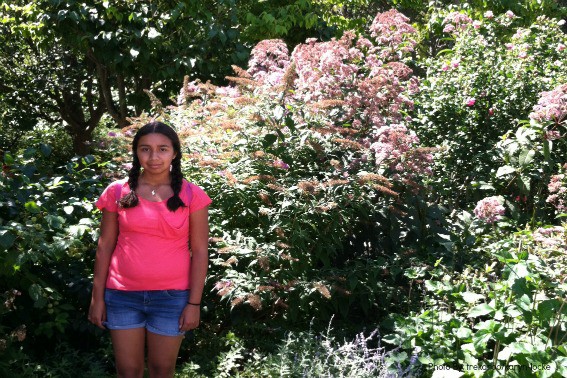 How about 100 acres for moseying, strolling, and napping? The peaceful location of Niagara Parks Botanical Garden is perfect for a bit of downtime and relaxation, and the Rose Garden not only looks beautiful, but smells heavenly! The gardens themselves are free to view, but if you really want to see all of them, there's a pay-per-ride wagon that will carry you around.
Niagara Parks Butterfly Conservatory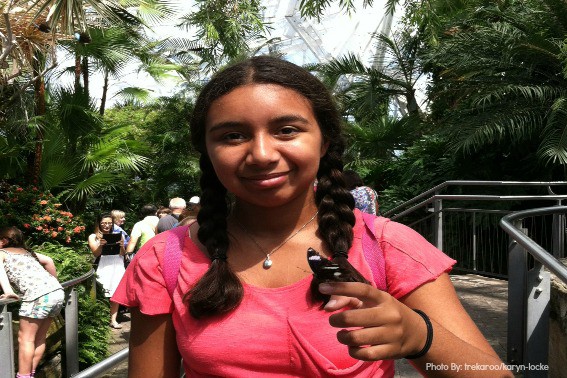 This one's a must-see Niagara Falls attraction! The exterior of Niagara Parks Butterfly Conservatory is an architectural delight, but once you're inside…get ready for some fun! At any given time, there's more than 2,000 butterflies fluttering overhead and, if you're lucky, one may just land on your kiddo making for the perfect photo op. The Emergence Window is a fun, educational spot to show the family the place where baby butterflies make their debut.
Niagara Parks Floral Showcase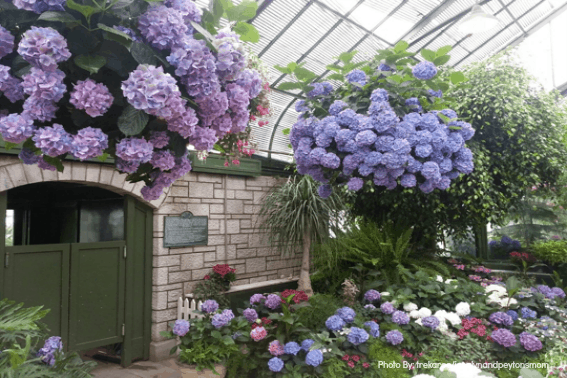 If you know where Table Rock is, that's the spot to head to for a fun mosey through Niagara Parks Floral Showcase. During warmer months, the Showhouse is surrounded by pretty, themed gardens and walking paths. Make sure to check out the Display Gallery with its eight changing shows per year.
Where to Stay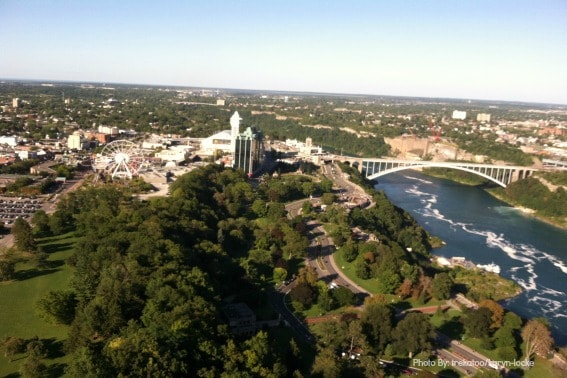 Whether you're looking for luxury or family-friendly economy, there's plenty of choices for lodging when it comes to visiting Niagara Falls, Ontario. Double Tree Fallsview Resort & Spa By Hilton Niagara Falls offers great location and service, and it's far enough away from the main strip to provide quiet when you need to get the kids to sleep. Oakes Hotel Overlooking the Falls gives families the choice to book a corner suite to watch the weekend fireworks displays; it also has amazing customer service and spotless, clean rooms. Looking for a waterpark to hang out during your visit? There's a Great Wolf Lodge where families love to spend hours playing in the giant indoor park. Hilton Hotel And Suites Niagara Falls/Fallsview is centrally located and a fabulous choice for families compliments of its connecting walkway to the Fallsview Casino.
Find amazing deals on family-friendly hotels in Niagara Falls, Canada.
Lead photo by: Bigstock/dennizn