The town of Ocala, located in Marion County Florida, truly delivers on opportunities to refresh, regroup and revive. There are plenty of things to do in Ocala, from museums like Appleton Museum of Art to horseback riding, hiking, and camping.
Young or old, options to have fun and create great memories abound. Here are our favorite things to do in Ocala, Florida. Which ones will you try first?
Best Things to do in Ocala, Florida
1. Spend Some Time With Horses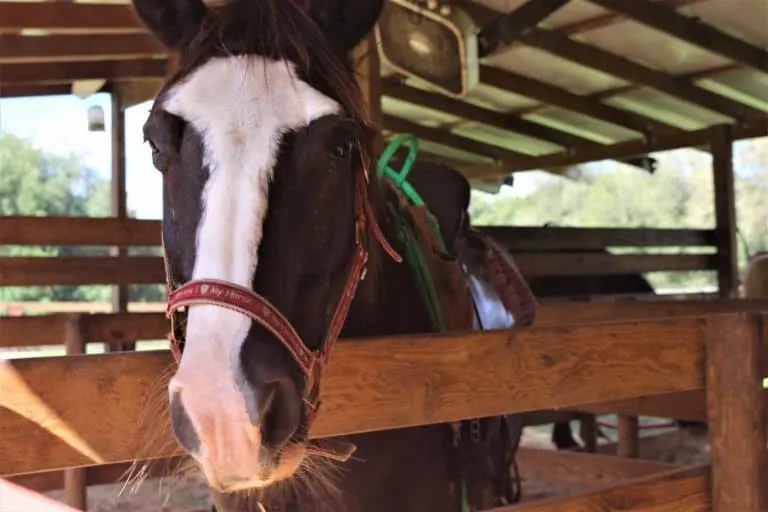 Ocala is the horse capital of the world. There are literally more horses than people here! So naturally one of the things you'll want to do when in town is to spend some time with these magnificent creatures.
Feeding, petting and spending time with the horses at nearby farms and stables is a very popular activity at Ocala's horse farms. Hop on a horse, explore one of the trails here, or take a lesson or two to see if you're a rider!
Book a tour and visit the rare Gypsy Vanner horses at the Gypsy Gold Horse Farm.
Horseback riding is definitely one of the top things to do while in Ocala. Hop on a horse, explore one of the trails here, or take a lesson or two to see if you're a rider!
You'll also want to keep an eye out for any of the painted horses that are on display throughout town.
2. Attend An Equestrian Event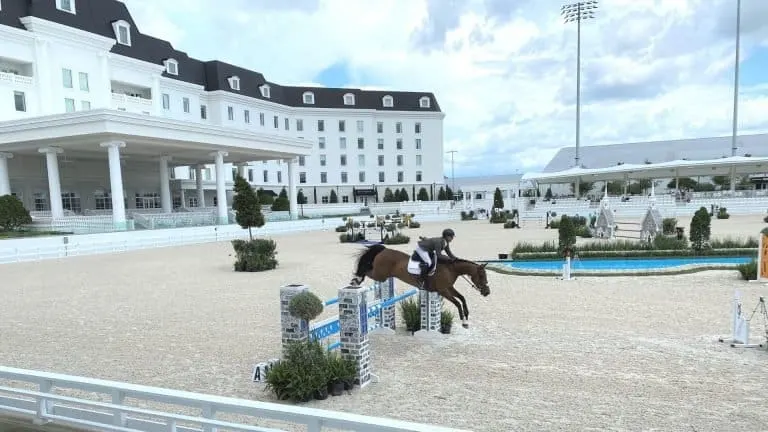 Since horses are kind of a big deal in Ocala, there are many horse-themed events that take place.
Perhaps you'll be in town for the International Horse Show or a dressage show? The World Equestrian Center in Ocala is the largest equestrian complex in the United States, and is a world-class, multi-indoor and outdoor arena that is the perfect setting to view just such a show.
Their website offers livestreaming so you can literally get a view into their world. There's also a calendar of events to pre-book prior to your stay in town, which I would recommend.
3. Visit Silver Springs State Park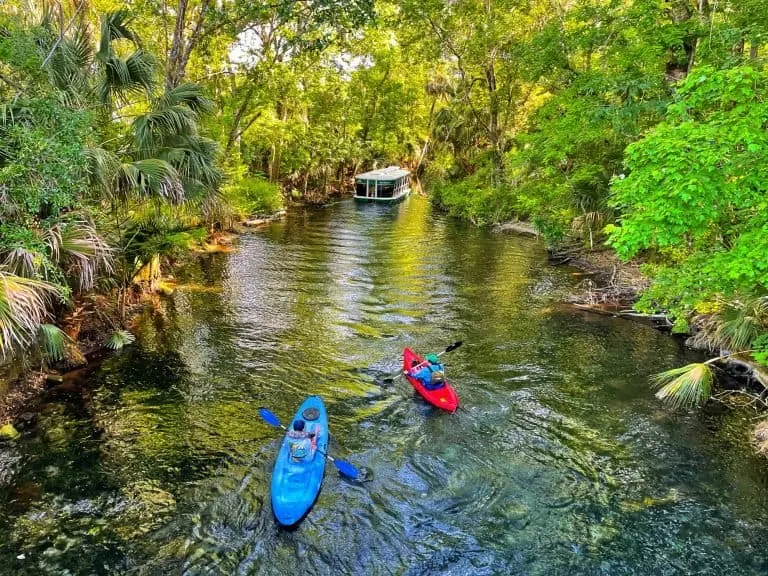 Ocala is also home to Silver Springs State Park, which is incredibly beautiful and full of fantastic activity options. You can walk around along the park's paths, shop a little by the main gate, take part in water activities like paddle boarding or kayaking, or even hop on a glass bottom boat tour to learn a bit about the area and the history here.
Our guide on the glass bottom boat tour was well informed. Taking this tour was a great way to get out on the water to take photos, enjoy the scenery, and see things you simply cannot see or experience from land.
Silver Springs is such a pretty natural area and there are many ways to enjoy yourself, either on land or on the water. Fill your day with hiking, biking, fishing, camping or exploring.
4. Take A Dip In Juniper Springs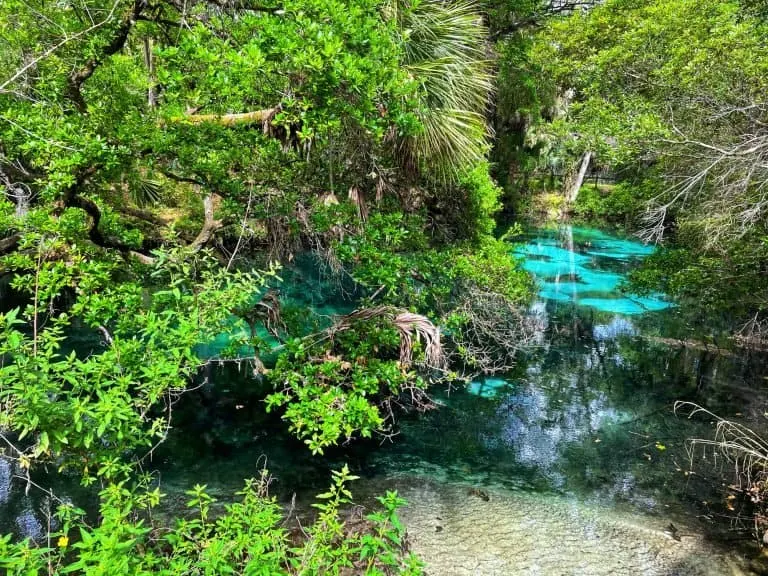 Juniper Springs in Ocala National Forest is a terrific natural area with springs you can dip your feet into or swim in. What a terrific way to cool off after a hike or bike ride!
There are great trails at Juniper Springs that are perfect for picture-taking and pointing out animals and plants. I loved walking here, as the trails had a lot of plant cover and looked a little bit like an enchanted forest in places.
The water is an almost turquoise blue in places. It is a wonderful place to let kids run around and play and allow their imaginations to take hold.
5. Indulge In Water Sports in Ocala National Forest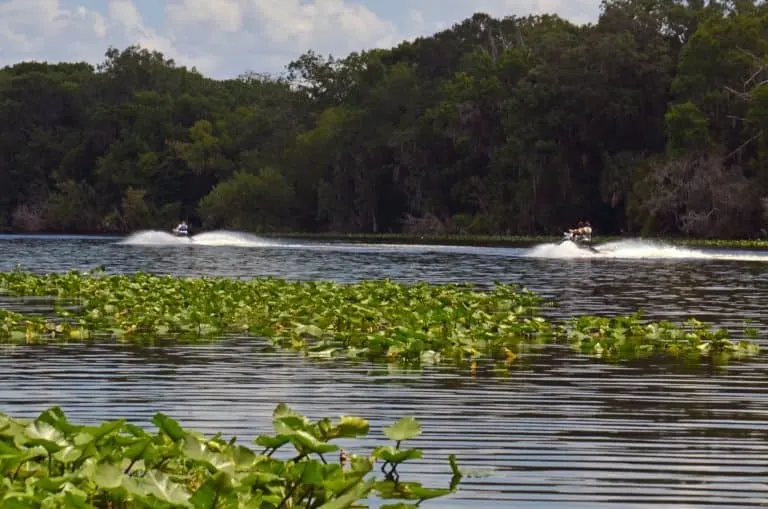 Ocala National Forest itself is home to some 600 bodies of water, so you have the chance to take on any number of watersports.
Try slower sports like kayaking, or more heart-pounding options like jet skiing depending on your comfort level.
Some activities, like boating or swimming, are great for family bonding, while others, such as water skiing, you can enjoy on your own or in a group. The forest is a terrific place to explore which watersports suit your family best.
6. Test Your Bravery At Canyon Zip Line and Adventure Park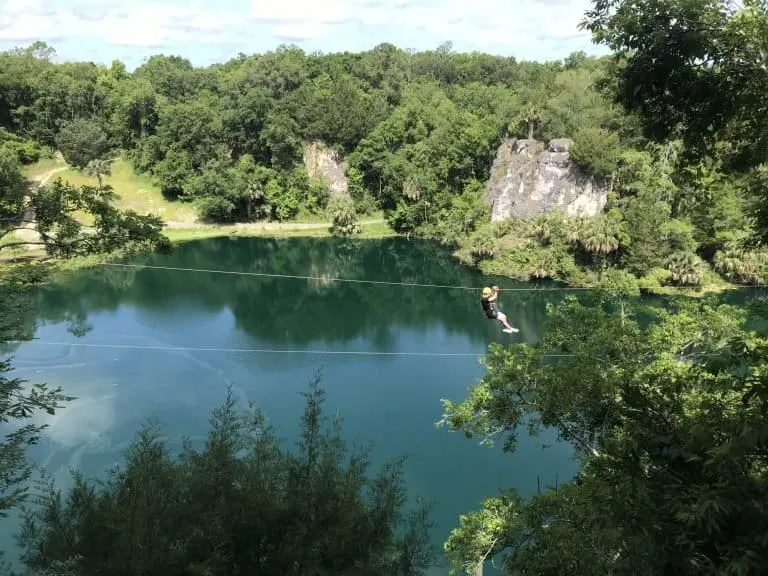 Once of the best things to do in Ocala is visit the Canyon Zip Line and Adventure Park. You're able to soar above the pretty green trees and deep blue waters and feel the wind in your hair.
The scenery will win you over and it's a terrific way to get kids active and engaged while they're having fun. The Big Cliff Canyon tour has nine zips, two sky bridges, and even a rappel! They also have horseback riding tours and kayaking on site.
7. Educate Yourself At A Museum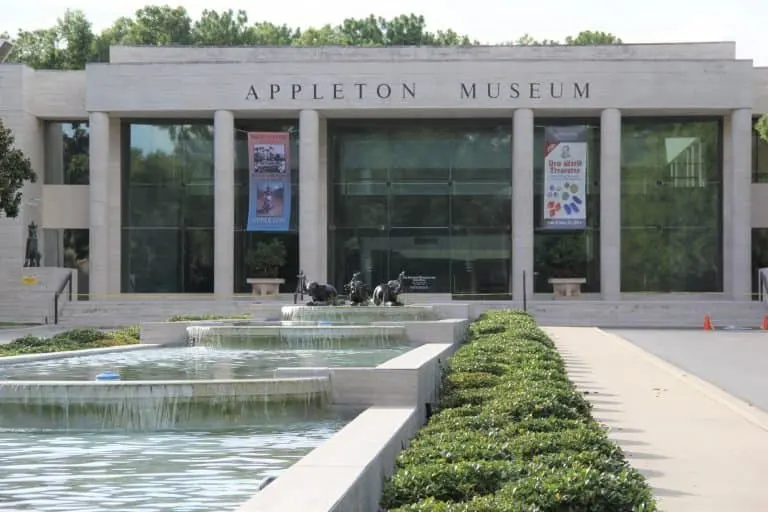 On especially rainy days or when you need a bit of indoor time, Ocala does have a variety of museums to educate and fascinate your brood.
Start with places like the Appleton Museum of Art and wander its hallways checking out the permanent and temporary displays that rotate through its spaces. They excel at featuring Floridian artists and their creativity.
The Don Garlits Museum of Drag Racing is perfect for drag racing fans who want a little more information on the subject, and the Silver River Museum at Silver Springs State Park delivers on environmental topics.
8. Engage in Hands-On Learning at The Discovery Science Center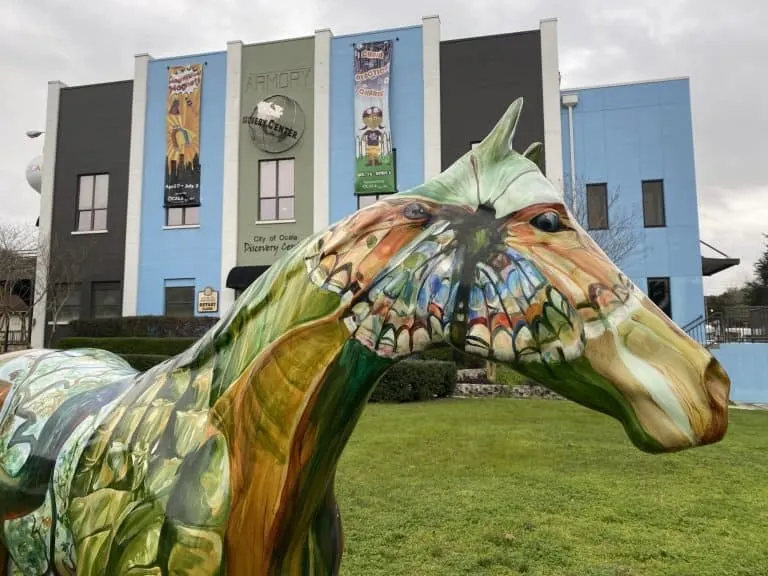 Learning is a whole lot more fun when the venue you choose offers a hands-on, interactive educational experience. Discovery Science Center is filled with rotating science exhibitions, shows, and events to keep you and your kiddos engaged and entertained.
There are also weekly classes for kids ages 2-12 and a couple different summer camps to join. Perfect for engaging the mind, the venue is great for filling up a morning or an afternoon with something a little fun and different.
9. Enjoy The Excitement of Off-Road Riding and Racing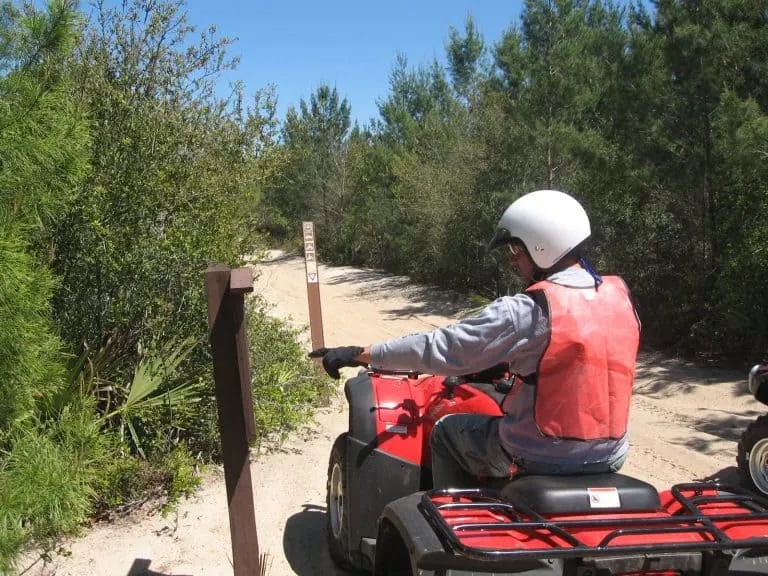 Another fun activity your family can enjoy in Ocala is off-road riding and racing. Race fans might want to visit the Ocala Gran Prix for fast-paced car races and events.
The Hardrock Offroad Park is "the" spot for motocross enthusiasts, and the chance to ride in ATVs as part of the park's adventure tour. Catch an event or try your hand at riding a race car. On an ATV tour, you can find out about the area and explore in a less heart-pounding way.
10. Visit Historic Downtown Ocala And Explore The Square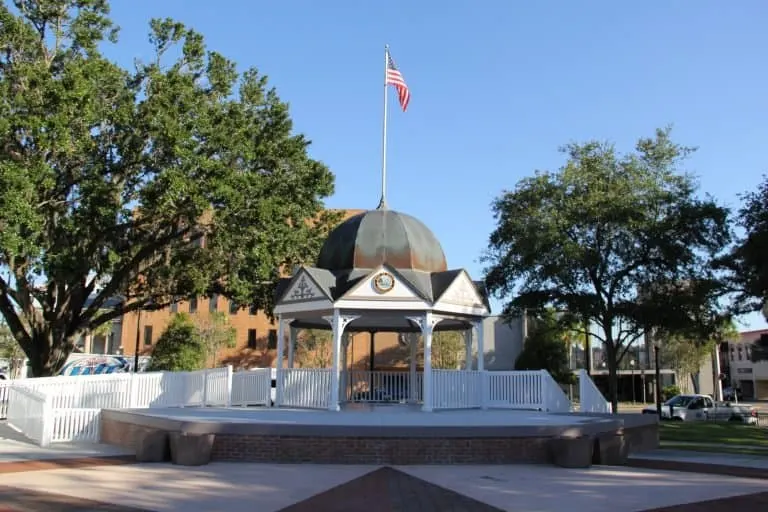 When you want to take time to do some shopping, purchase a souvenir or two, find something you need for your trip, or just walk around, you'll want to start in the center of town at The Square.
There are quite a few interesting venues to explore here, eateries to grab a bite in, shops to poke your head into and gifts galore. Check out the historic Ocala gazebo and the historic Marion theater which shows first-run movies while you're exploring as well.
Where To Stay in Ocala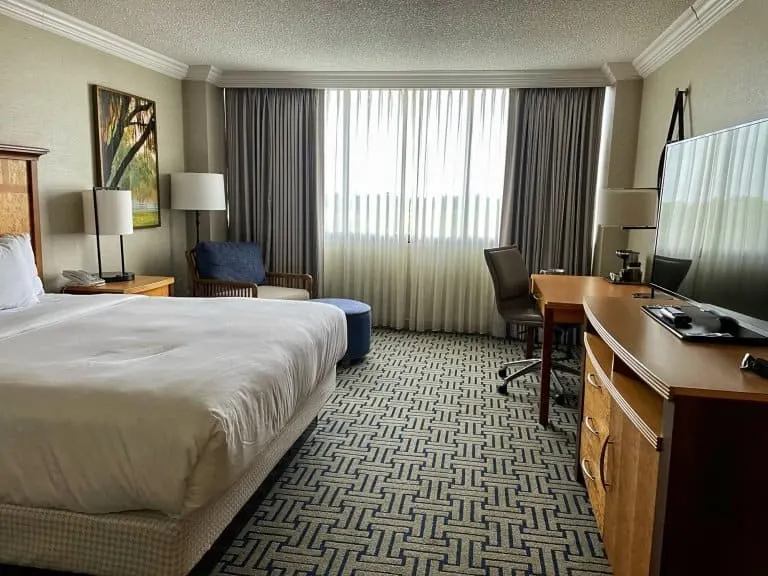 The Hilton Ocala is one of the newest hotels in town. Rooms are clean and spacious and the pool is perfect for families.
The hotel backs up to a horse pasture and it is a delight to watch the horses to wander by. The hotel also has their own resident thoroughbred which you can feed!
Where to Eat in Ocala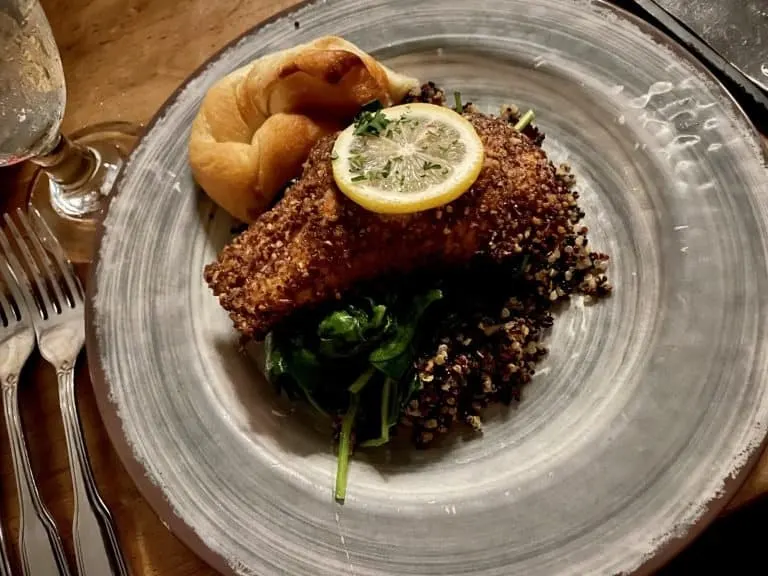 Ocala offers plenty of places to feed your appetite. When you're near the center of town, try Ivy on the Square for delicious southern-inspired cuisine in a wonderful building dating from the 1890s.
MAE Tapas is also an excellent option. The brothers' recipes for Latin foods will change the way you look at this kind of cuisine. They're open for lunch and dinner and the setting is casual with a friendly staff. There's also a brewery on site, so be sure to investigate that.
Should you like a more funky and fun place to eat, be sure to try Mojo's. Funky, quirky, colorful, energetic – these are all fantastic ways to describe this eatery. Come here for the decor, music, and atmosphere as much as for the good food. It's truly a unique venue with signs on the walls and ceiling that are interesting to read, a vibrant vibe, and bright colors throughout the venue.
Day Trips from Ocala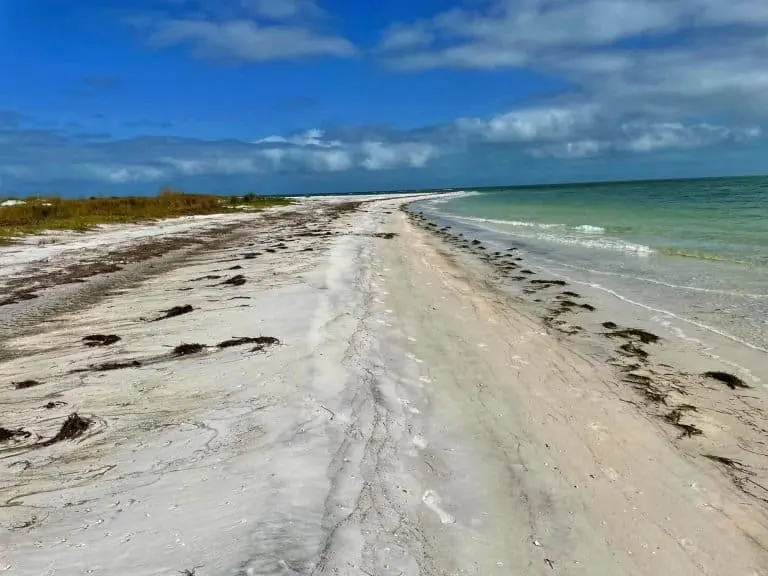 Since the city of Ocala is smaller and more rural, it lends itself nicely as a place to get away, slow down, simplify and put away the electronics for a bit. It is also a great place to call home base while exploring the surrounding area.
New Port Richey and Pasco County on Florida's Sports Coast are a short drive away. They offer opportunities to play by the water or get out on a boat. I especially like Anclote Key for some beach time.
Tampa is also just a short distance from Ocala. It is a place you'll want to explore with kids, as it really has a wide variety of both indoor and active outdoor recreational opportunities to keep you moving. Here are our favorite things to do in Tampa with kids.
Disclosure: The author visited Ocala as part of a press trip. No other compensation was provided, and the opinions stated herein are her own.