Key West, Florida is a sunny, laid back destination that lays claim to the southernmost point in the United States. From the Ernest Hemingway Home and Museum to sunset celebrations at Mallory Square, there's lots of fun things to do in Key West with kids.
Here are our top picks for family fun in Key West, including family-friendly hotels, dining, and a day trip. Even if you're just stopping in from a cruise ship, this guide will help you narrow down what to do.
Fun Things to do in Key West with Kids
1. Try Key Lime Creations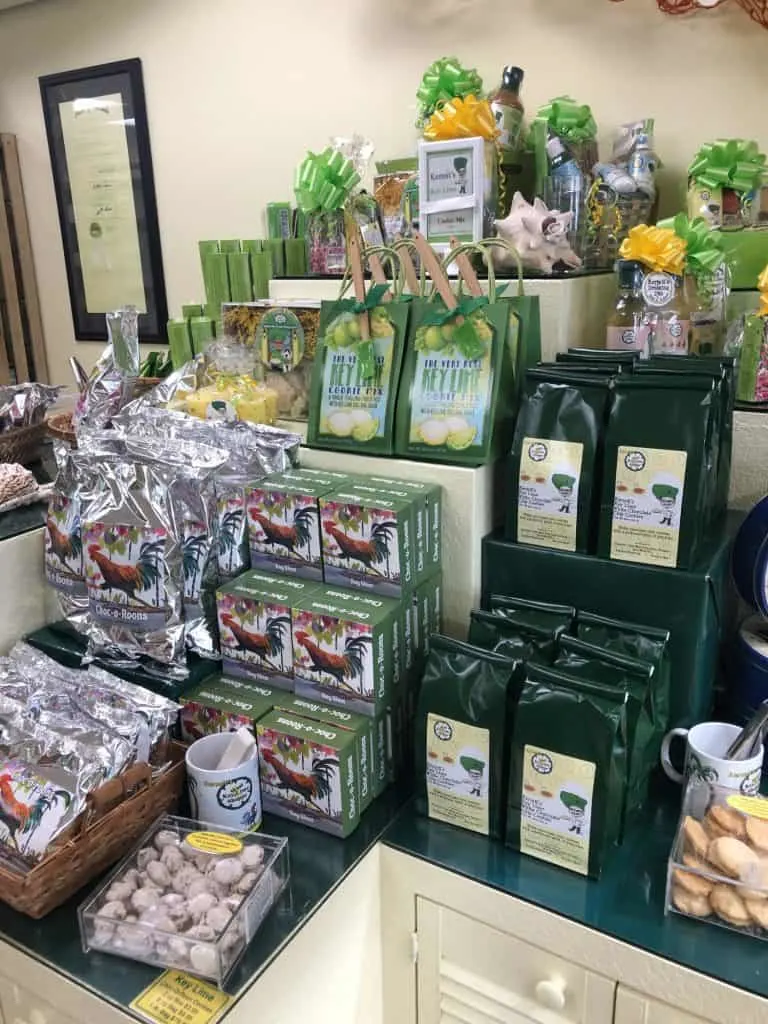 From frozen, chocolate-dipped on a stick to strawberry key lime pie, taste your way through a multitude of tangy key lime pie varieties in Key West. Kermit's Key West Key Lime Shoppe is a favorite, especially because they offer free samples of everything from key lime candies to cookies, peanuts and salsa. You can't help but want to buy them all.
Explore more of the Sunshine State! Here are the Top 10 Things to do in Florida with Kids.
2. Visit Duval Street During the Day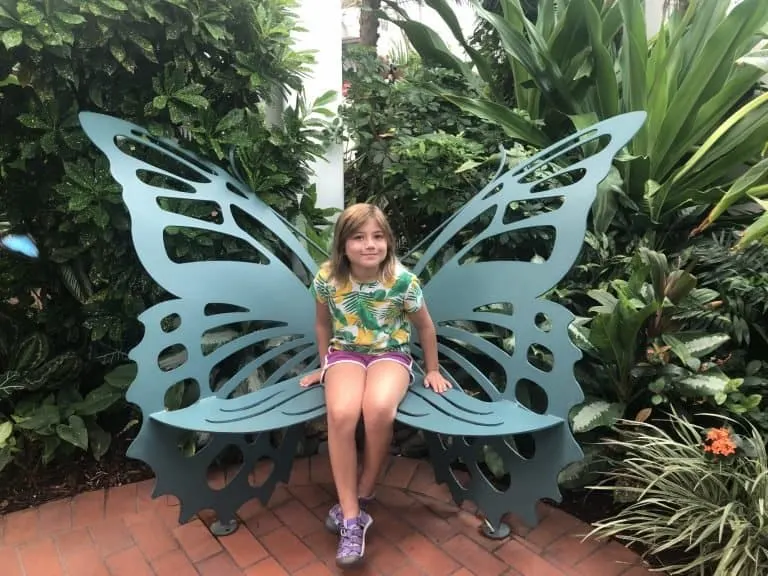 Duval Street is the legendary party destination in the Conch Republic where you're likely to find all things kitschy. There are fun stops to visit with kids, like candy stores, Ripley's Believe It or Not!, the Key West Butterfly and Nature Conservatory, and the Audubon House. Conch Tour Trains will take you around town and help you get a lay of the land. You can also stop at the Little White House and learn how world wars impacted Key West's history.
3. Climb the 88 Steps of the Key West Lighthouse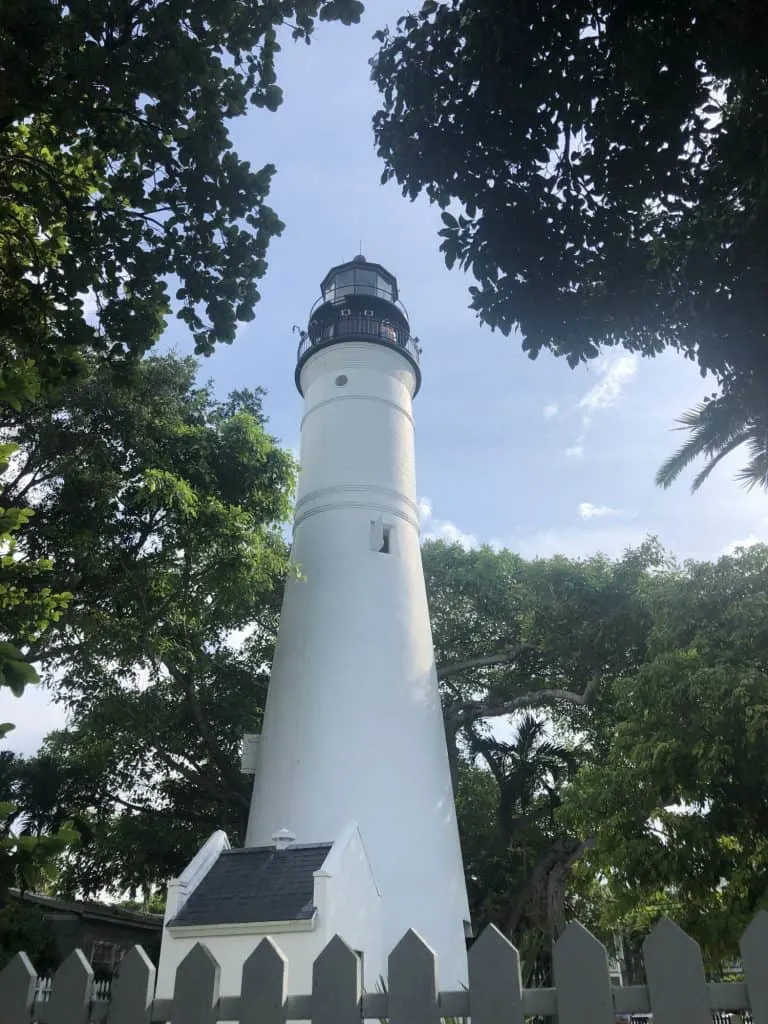 Awesome 360-degree views of the island can be taken in from the top of the Key West Lighthouse. You can also tour the lightkeeper's quarters and learn the history of this landmark. The steps can be narrow, but aren't too difficult. Next to Hemingway's house, the Nobel Prize-winning novelist often used the Key West Lighthouse to guide his way home at night.
Explore more of the region. Here are the top things to do in Florida Keys with kids.
4.

Tour the Ernest Hemingway Home and Museum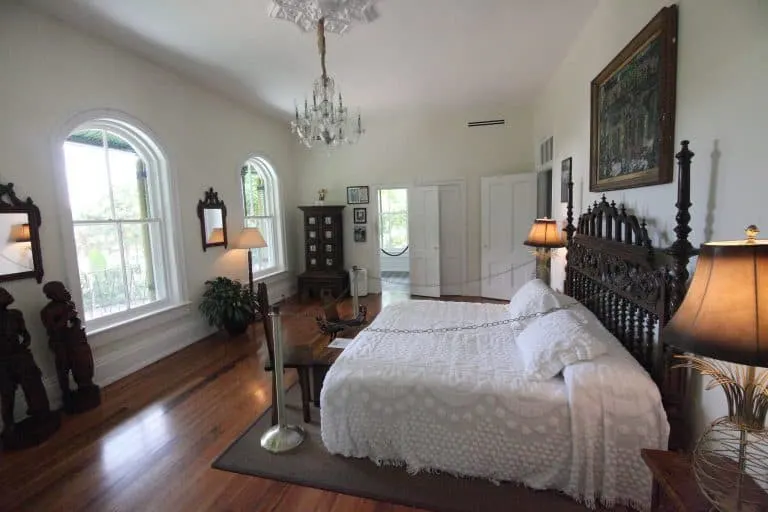 Even kids get a kick out of the colorful stories shared on guided tours through Ernest Heminingway's Key West home. This was the writing retreat of one of America's most prized authors. Hear how wife Pauline spent Ernest Hemingway's "last penny" on a luxurious pool while six-toed cats named after Hemingway's famous friends circle your legs.
5. Eat Lunch at Sloppy Joe's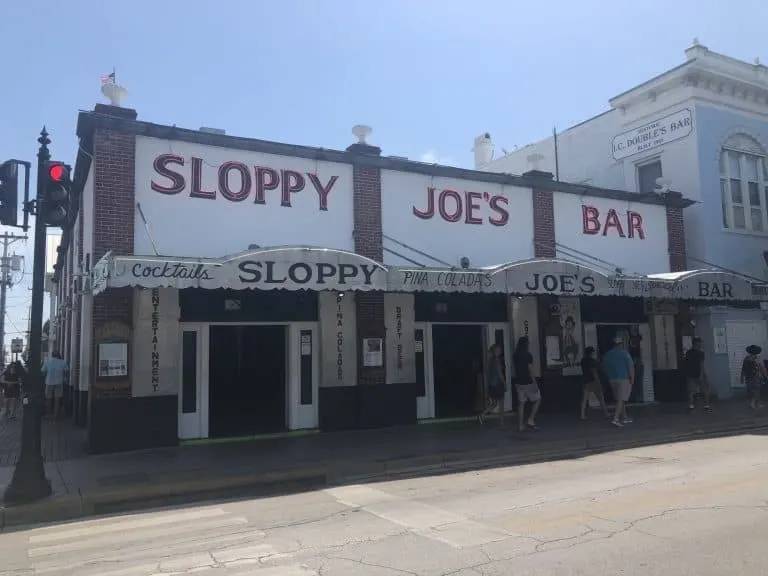 Have a sweet, loose meat sandwich at the historic Sloppy Joe's Bar, which legend says was Hemingway's favorite hangout. Sloppy Joe sandwiches are served with live music often playing and the laid-back environment is totally family-friendly during the day. You can also find burgers, pizza, and other crowd-pleasers on the menu.
6. Lounge on Smathers Beach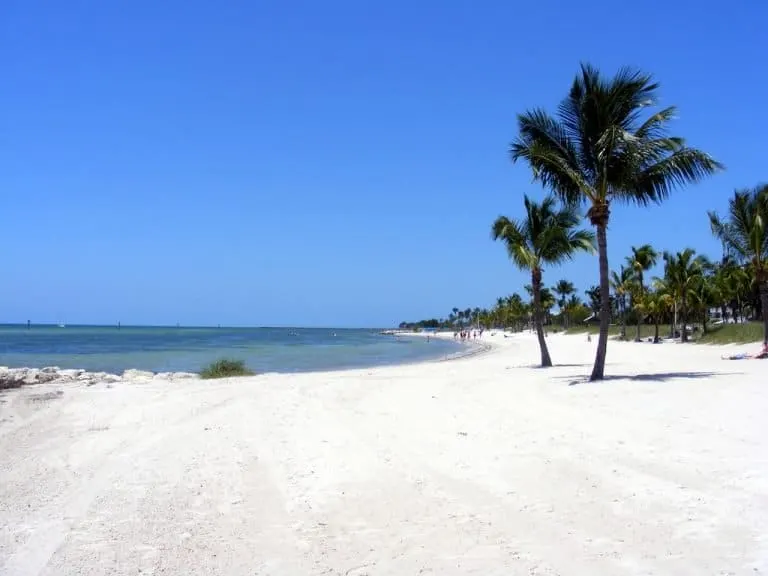 The largest of the beaches in Key West, Smathers Beach starts at mile marker zero and spans about a half mile. Free parking and many accessible ramps make this free public beach an easy stop for some fun in the sun. Vendors rent beach chairs and sports equipment so you can soak up some rays on the coast of Key West.
7. Scour the Key West Shipwreck Treasure Museum and Key West Aquarium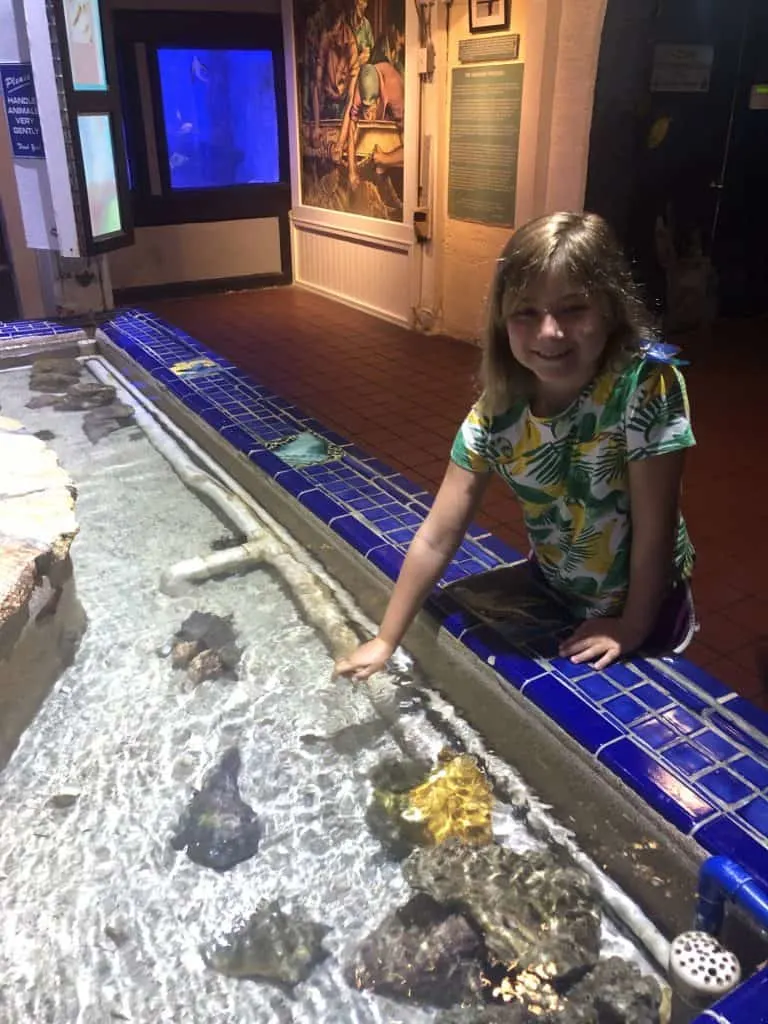 Discover how shipwrecking contributed to Key West's rich history as live actors immerse you in captivating stories at the Key West Shipwreck Museum. Run your fingers along real treasure, then climb to the top of the 65-foot lookout tower.
Purchase discounted museum package tickets and also enjoy the Key West Aquarium, which features a Touch Tank and feedings every few hours. While the Key West Aquarium is small, it's interactive and enjoyable, featuring many of the interesting creatures in the Florida Keys.
8. Take Photos at the Southernmost Point Buoy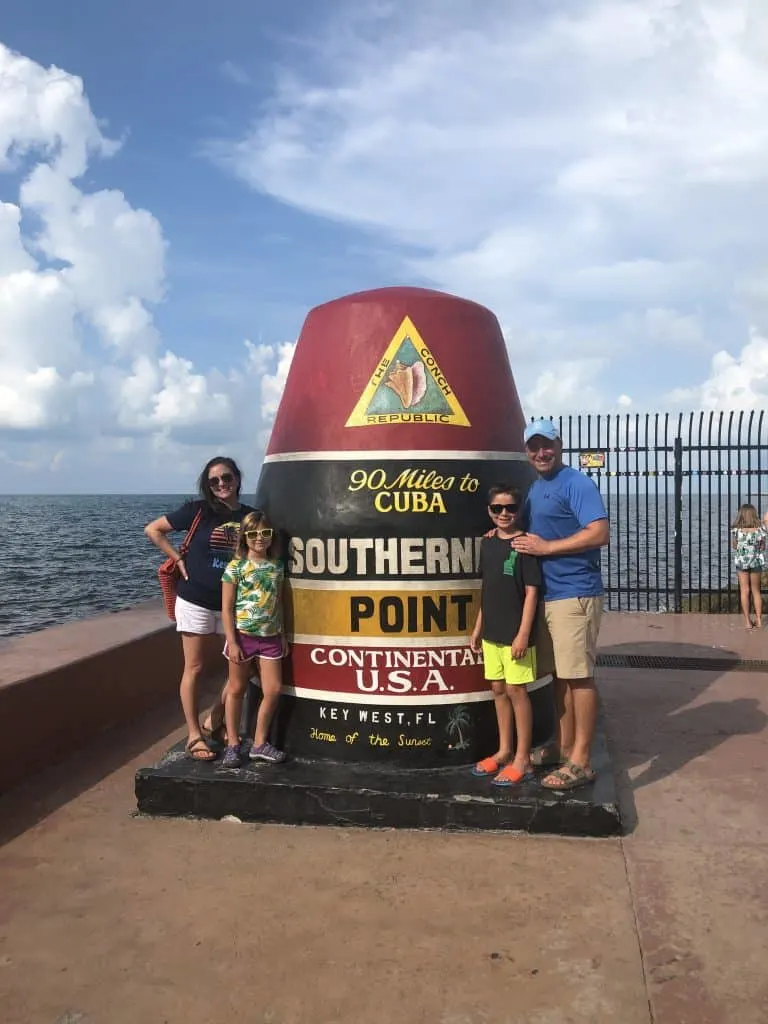 While some debate whether the true southernmost point in the continental United States is really in Key West, there's no debate that this large buoy is one of the most photographed places in the Florida Keys. Gather round it for a favorite family photo opp. The buoy also states "90 Miles to Cuba", which is close, but no cigar. Cuba is a bit further away than that, but still closer than Miami and the mainland.
9. Enjoy Sunset Celebration at Mallory Square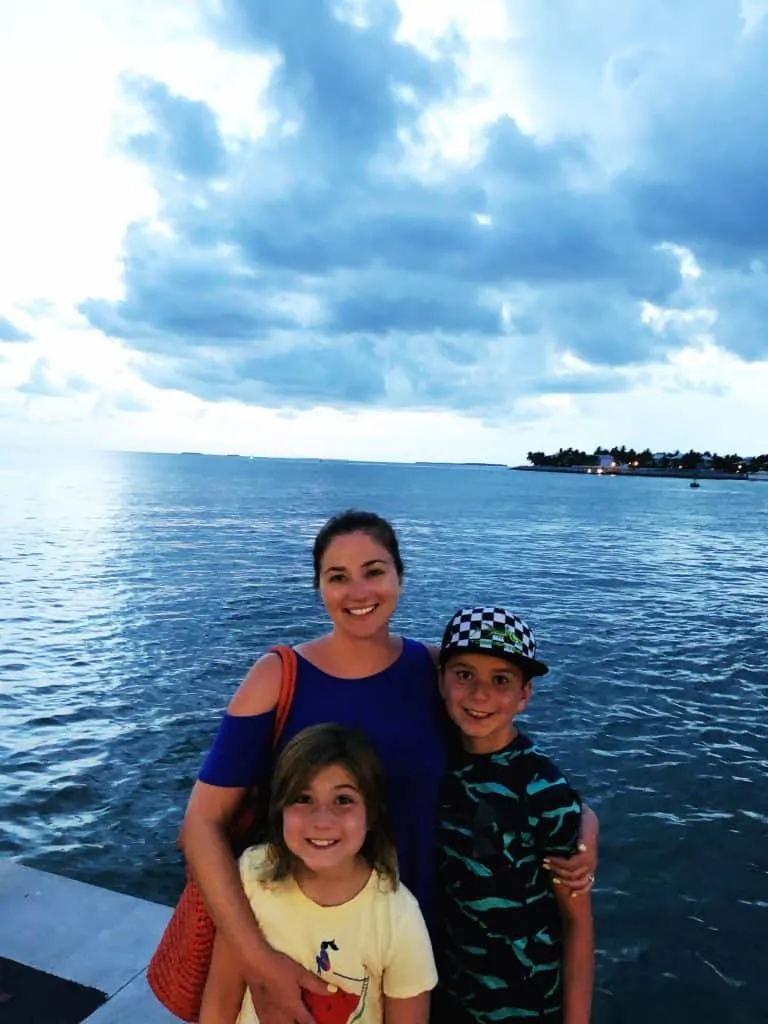 This free, nightly celebration of the sun setting is an exuberant street carnival in Mallory Square. Street performers, food carts and artisans combine to create a lively atmosphere. We watched a sword swallower, juggler, tightrope walker, and other interesting performers.
There was also a guacamole stand, cotton candy cart, and man cutting open fresh coconuts with a machete. My kids were enthralled!
Headed north? Here are the 10 best things to do in Fort Lauderdale with kids.
10. Have a Blast with Fury Water Adventures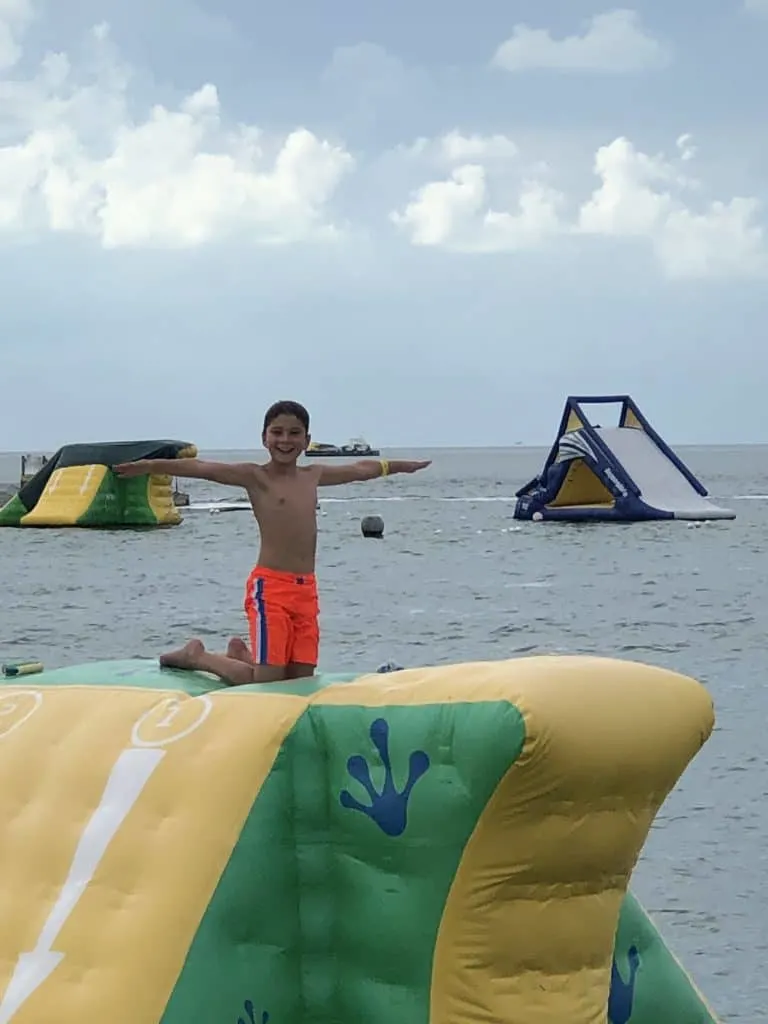 When you're in Key West, you simply have to get out on the water! Many visitors enjoy sunset cruises and glass bottom boat tours of the only living coral reef in North America.
My family opted for the Ultimate Express package with Fury Water Adventures and had the absolute best time parasailing, jet skiing, trying to hold tight onto a banana boat, and jumping on inflatables in the ocean.
The guides were funny and took great care of us, making sure we were never hungry, thirsty, or feeling unsafe. It was our first time parasailing, and it felt smooth and exhilarating. We would go out with Fury again in a heartbeat and highly recommend it to anyone looking for a fun time in the sunshine.
Can't-Miss Food in Key West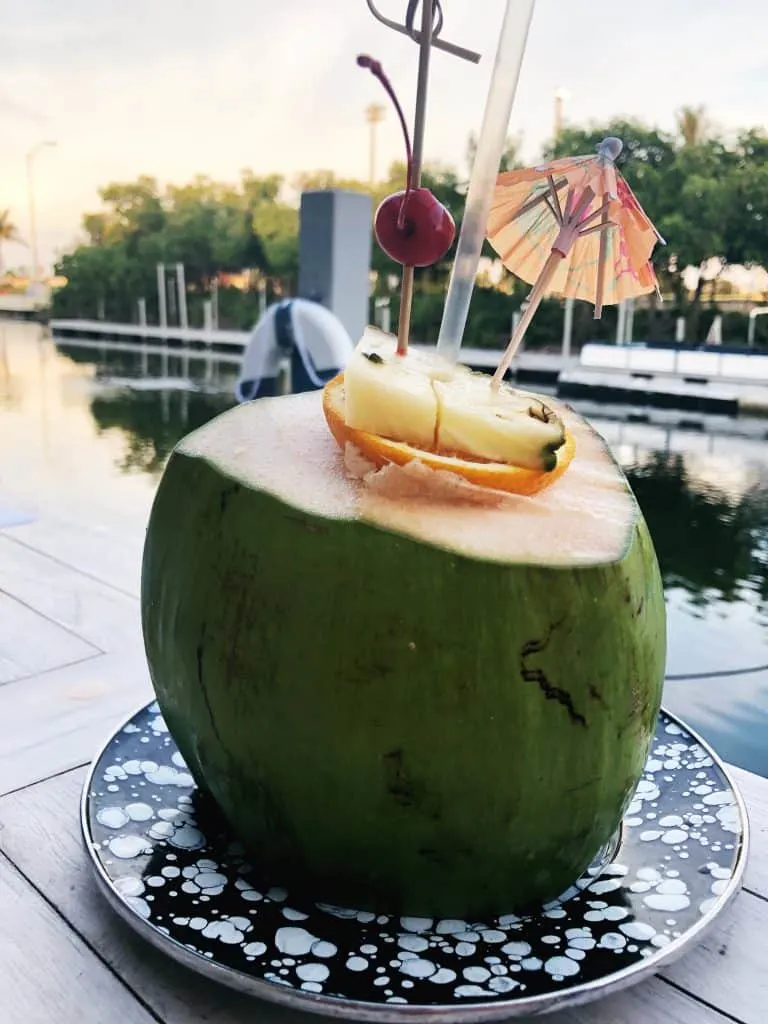 Fish, of course, is very popular in Key West, and hogfish is unique to the area. It's a white, flaky, flavorful fish that you can find on most restaurants in the Keys. Hogfish Bar & Grill was the first place we stopped because it's close to the Key West Airport, right on the docks and full of Key West character.
First Flight Island Restaurant & Brewery is a really cool restaurant in the heart of the Old Town. Located in the building where the first American international flight ticket was purchased in 1927, it is known as the birthplace of Pan American World Airways.
There's an airplane wing fan and all sorts of interesting memorabilia around the restaurant. The menu features steaks, seafood, burgers, and omelets for lunch, brunch, and dinner. There are also three beers are brewed on site.
The Stoned Crab is an open-air, dockside eatery that has private fishing boats delivering Key West shrimp, lobster, and stone crab to the restaurant. We got a kick out of the cards on the table that shared the stories of the fisherman. Our server went over the top to ensure we were happy and I enjoyed the best cocktail straight from a coconut.
Where to Stay in Key West with Kids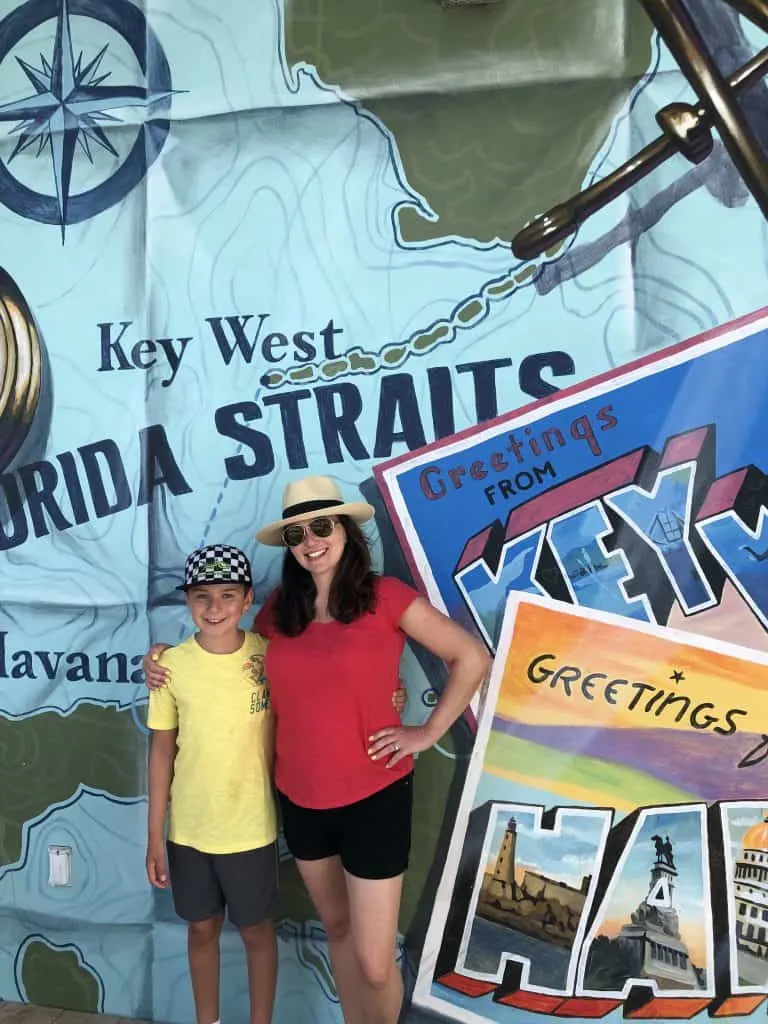 24 North Hotel Key West is located right at the point of entry to Key West. It's convenient to visit the Old Town via the hotel's trolley, but away from the hustle and bustle of the nightlife.
The guest rooms are pretty standard, but the artwork and murals are eclectic and the pool is fantastic for families. Our children played with kids from all of the U.S. and France. There's an on-site bar, restaurant, and Starbucks.
Day Trip to Dry Tortugas National Park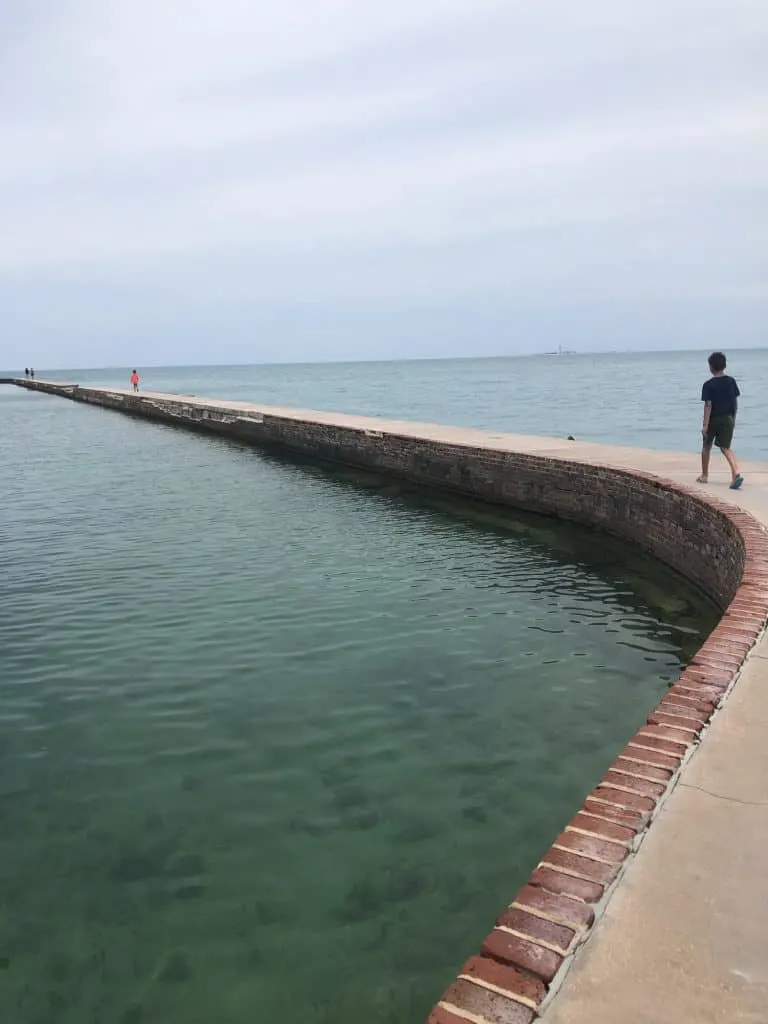 History buffs and snorkeling enthusiasts will enjoy a visit to Dry Tortugas National Park, 70 miles west of Key West. We took the Yankee Freedom III ferry for the day (best to bring Dramamine) or you can visit via seaplane (faster, scenic, more expensive).
This remote national park contains secluded beaches with sensational snorkeling around 19th century Fort Jefferson, which was once used as a prison during the Civil War.
We were so taken aback by the story of Dr. Mudd during our tour that we purchased a book about him and read it on the ferry back. You can even camp overnight at Dry Tortugas National Park. It is primitive, meaning you have to bring everything including water, but if you're interested in staying in an isolated park that's more than 99% water under the stars, reserve a spot.
Read more about Dry Tortugas National Park. Our article contains plenty of great tips for visiting with kids.
Trekaroo has hundreds of guides for locations all over the United States and Canada.
Disclosure: The author was hosted by The Florida Keys and Key West for the purposes of covering the Florida Keys for Trekaroo in an unbiased fashion. The hospitality was appreciated but all opinions are her own.