The Florida Keys are the farthest south you can get in the continental United States. If you're chasing warmth, sunshine and a laid-back charm, the Florida Keys are the perfect place for your family vacation. Wondering what to do from Key Largo to Key West?
You can see a coral reef state park, visit a sea turtle hospital, tour Ernest Hemingway's home, enjoy action-packed water sports and indulge in more kinds of key lime pie that you probably knew existed. Here are our favorite things to do in the Florida Keys, including hotels, restaurants, and a day trip recommendation too.
Things to do in the Florida Keys with Kids
1. Drive the Overseas Highway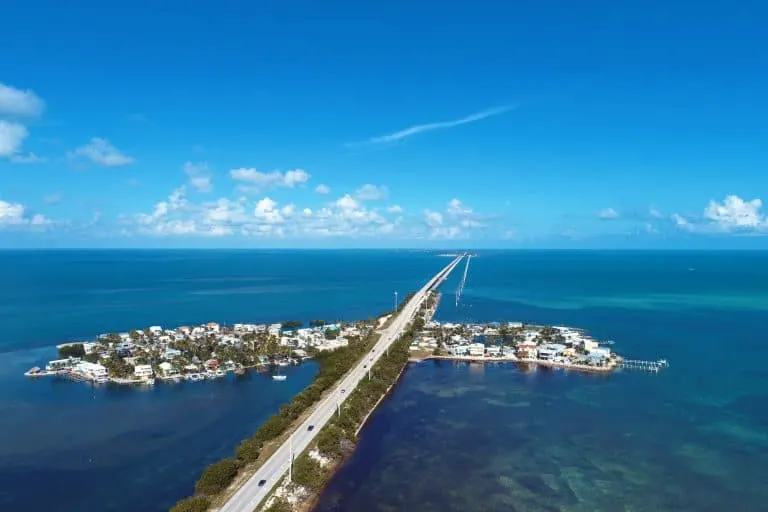 Epic road trips across the Keys start in Miami and traverse scenic, coastal Highway 1 to Key West. It's a 113-mile journey over 42 bridges, including the famous Seven Mile Bridge, that takes about four hours. But it is best enjoyed on a leisurely pace with several stops along the way. It's a memorable drive over open, ocean water and through many eclectic keys (small islands).
Continue your Florida road trip! Check out this Florida Road Trip itinerary from Key Largo to Central Florida. On your way, check out the 10 best things to do in Fort Lauderdale with kids.
2. Take a Glass Bottom Boat Tour at John Pennekamp Coral Reef State Park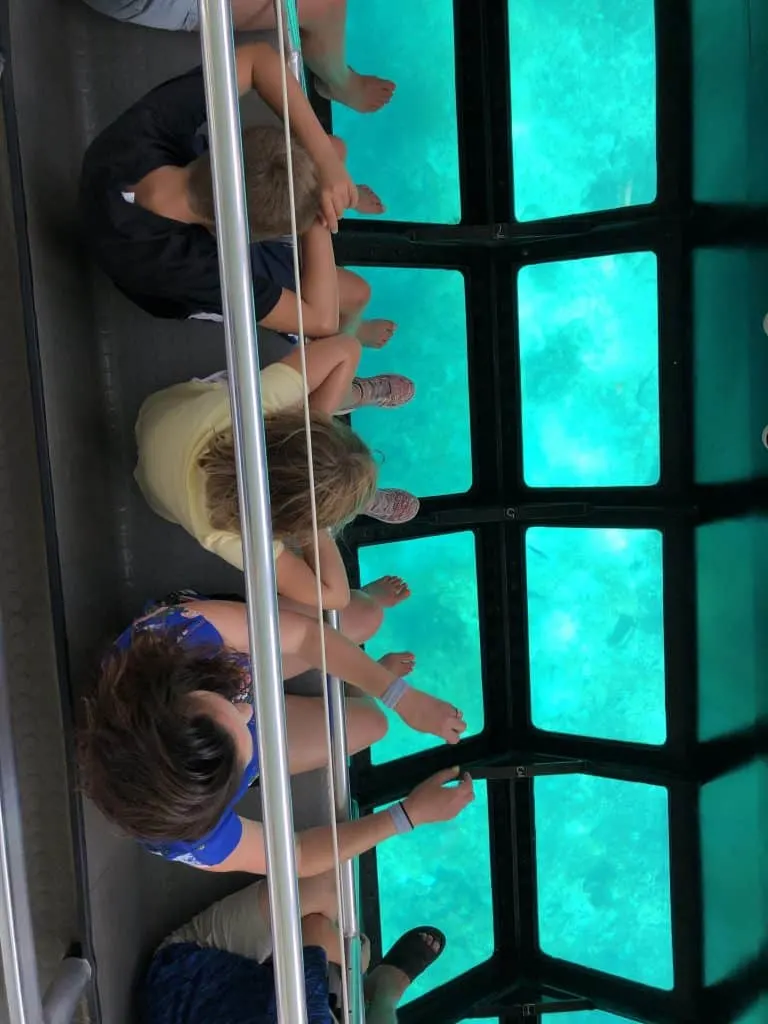 John Pennekamp Coral Reef State Park (Mile Marker 102.5) is the first undersea water park in the United States. The Florida Keys Barrier Reef System is the only living coral barrier reef in North America.
What better way to explore it than via a comfortable boat tour with knowledgeable guides and a glass bottom to see all the beauty below? The boats have multiple panes of glass, which you can dangle your legs over as you sit mesmerized by what you see underwater.
All the children would excitedly shout when they saw a shark swimming by. We also viewed countless, colorful fish and learned a lot about the reef in an engaging way.
Tours are a few hours long and start with a discussion about the importance of the mangroves. Some visitors experience seasickness, so it's smart to be prepared with Dramamine.
You can also snorkel, kayak, and rent boats. In addition, this state park is home to the famous Christ of the Abyss underwater statue.
Book a glass bottom boat tour in Key Largo with Trip Advisor. As a Trip Advisor affiliate Trekaroo receives a small commission to help fund our small business and you get the lowest rates guaranteed.
3. Feed Huge Tarpon and Shop for Souvenirs at Robbie's of Isalmorada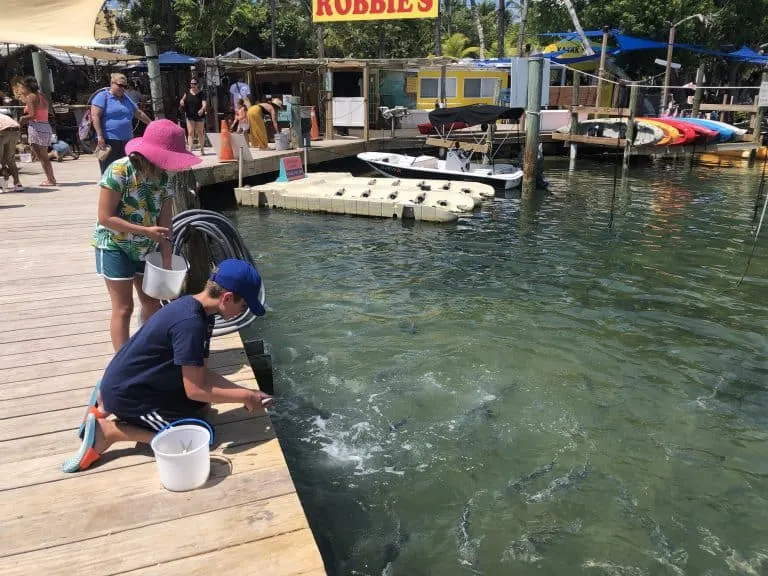 Robbie's (located at Mile Marker 77.5) is such a fun stop on your Florida Keys road trip that I would say it's a "can't miss". Lined with handmade souvenir shops and outdoor games, Robbie's is a fun attraction for families.
The main draw is feeding the giant, silver tarpon from the dock. My kids had such a blast we purchased additional buckets of fish. Watch out for the pelicans!
The Hungry Tarpon restaurant attached to Robbie's is outdoor and casual. We tried our first conch fritters there. Robbie's Marina hosts water sports and boat tours, too.
See more of the Sunshine State. Here are the top things to do in Florida with kids.
4. Florida Keys Aquarium Encounters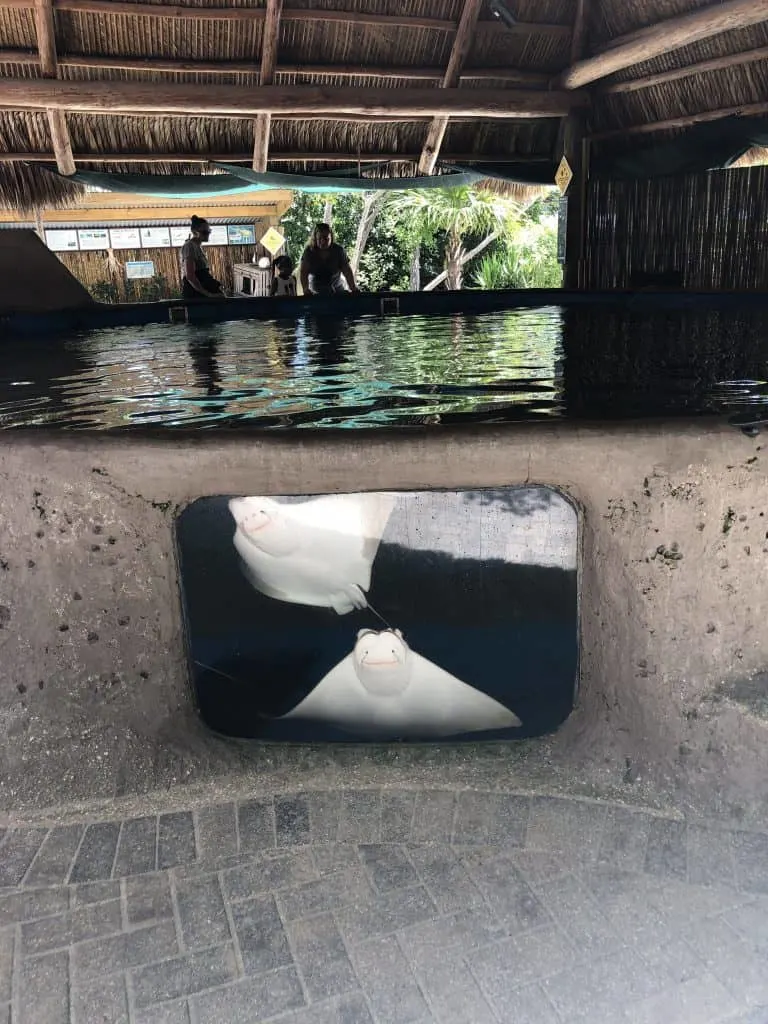 At Mile Marker 53.1, enjoy the newest Marathon attraction, Florida Keys Aquarium Encounters. Sea creature-loving families love this spot. It's an interactive, outdoor aquarium with animal feedings and hands-on encounters.
Touch tanks with stingrays gliding by and tide pools with sea stars offer up-close experiences with marine life. Predator feedings are popular viewing experiences. My family couldn't wait to see the Goliath Grouper snatch up its lunch.
Trekaroo Tip: There are Tiki huts to protect you from the elements, but it's best to visit in the morning before heat and humidity set in.
5. Learn How They Save Sea Turtles at the Turtle Hospital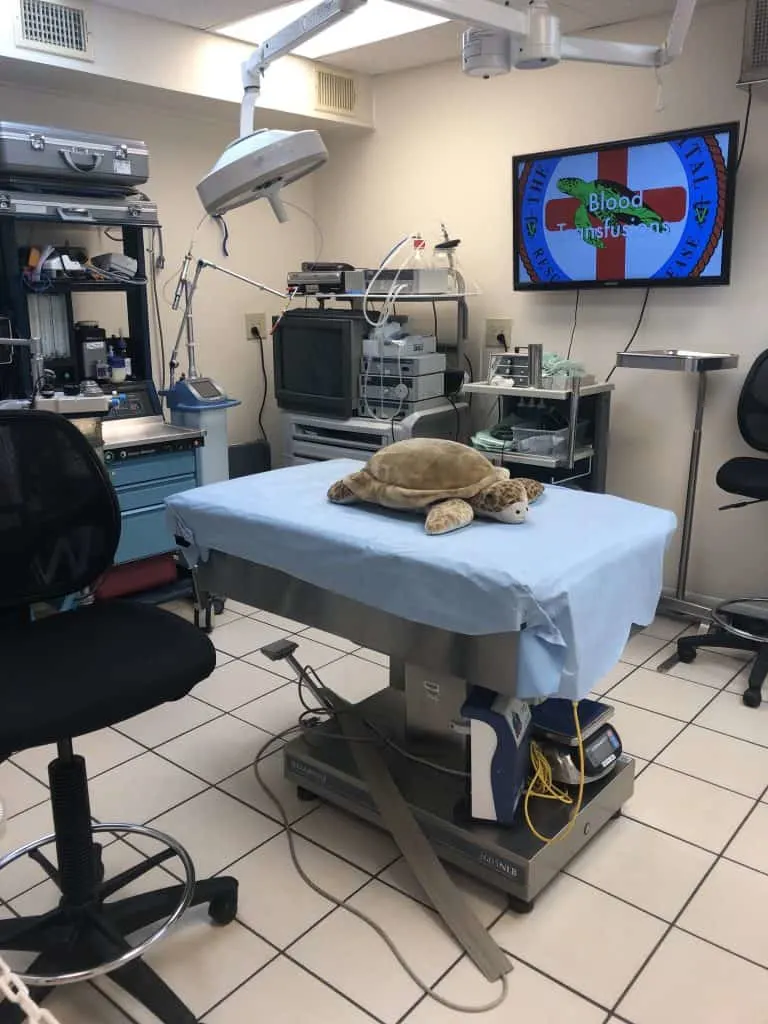 In Marathon at Mile Marker 48.5, you'll definitely want to stop at the Turtle Hospital, a non-profit organization dedicated to the rehabilitation of endangered sea turtles.
Rescue, rehab, and release is their motto. It's incredibly interesting to hear from their passionate volunteers. Plus, it's fun to watch the various kinds of sea turtles swim and interact.
It's a little sad to see how some sea turtles, inflicted with "bubble butt" can no longer survive in the wild. This is due mainly to boating accidents that have damaged their shells, causing the back to float, and making it difficult for them to swim and secure food in nature.
However, it's uplifting to reinforce how we can help by reducing our plastic consumption and ensuring we don't litter our oceans.
6. View Endangered Vultures, Hawks, and Owls at the Laura Quinn Wild Bird Sanctuary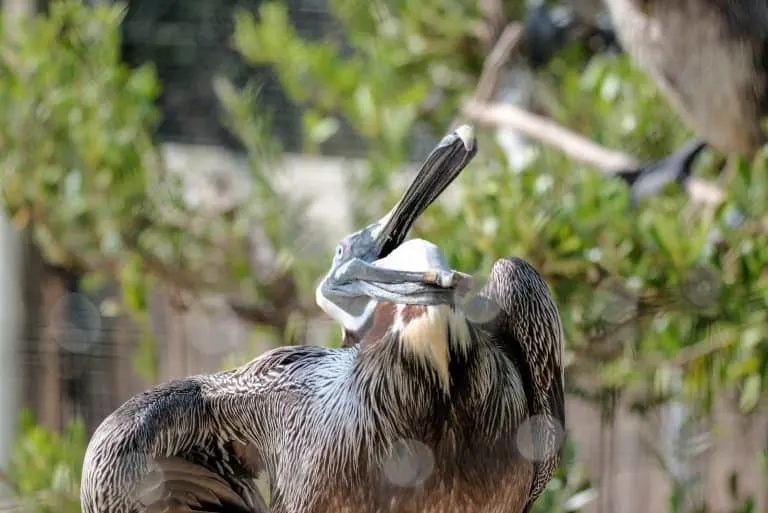 Near mile marker 92, the Laura Quinn Wild Bird Sanctuary does the wonderful work of rescuing and rehabilitating native Florida Keys and migratory birds harmed or displaced. Expect to see pelicans, herons, hawks, and vultures. Time your visit with when they feed the resident brown pelicans at 8 am and 2:30 pm every day.
Admission is free, but donations are recommended. Follow the boardwalk to view birds in large aviaries, read interesting stories about why they live there and facts about what they eat and do in the wild.
7. Take a Day Trip to Dry Tortugas National Park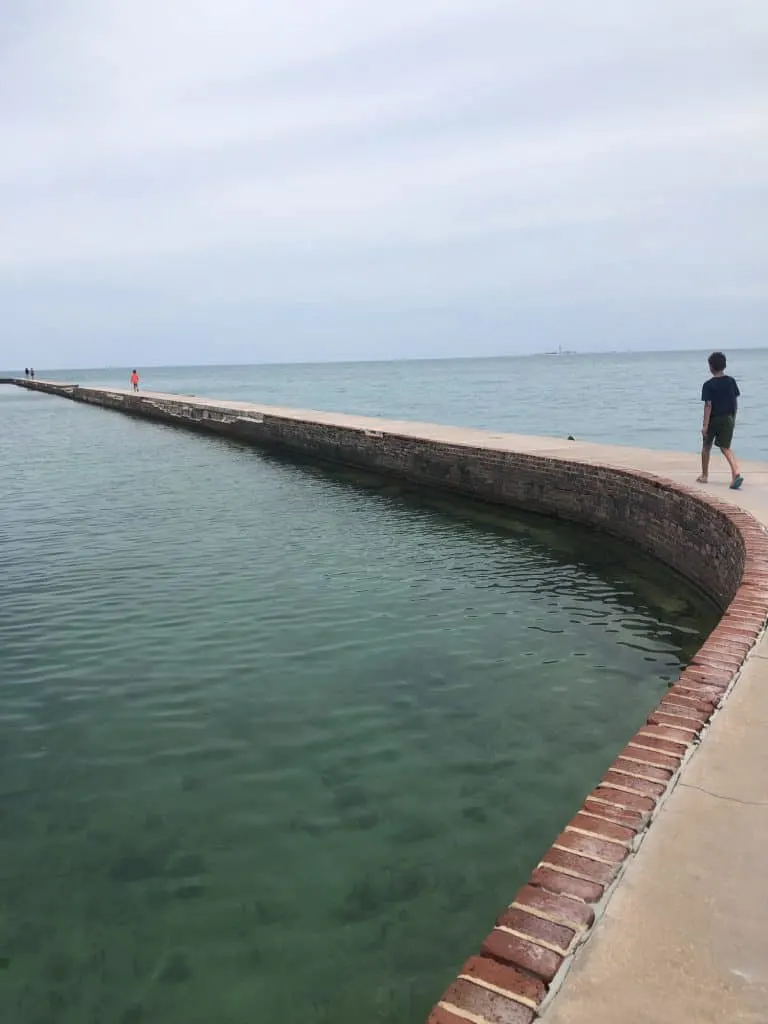 If you're searching for day trips from the Florida Keys, Dry Tortugas National Park is probably the most popular. Located 70 miles west of Key West, this remote national park is paradise for snorkelers and history buffs.
Accessible by ferry and seaplane, you'll spend most of the day getting there and back. But if you're interested in seeing 19th– century Fort Jefferson, which was used as a prison during the Civil War, or snorkeling in shallow waters with abundant marine life, this day trip is for you.
Read our guide to a Dry Tortugas day trip from Key West.
8. Sunbathe and Snorkel at Bahia Honda State Park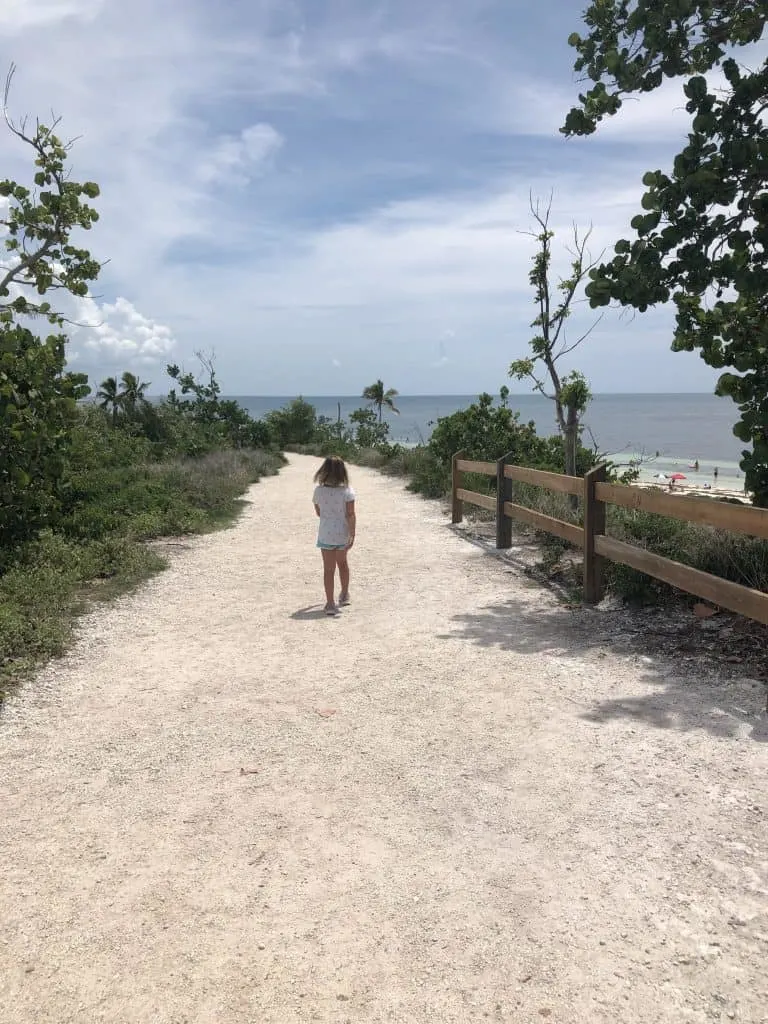 In Big Pine Key visit Bahia Honda, which is Spanish for "deep bay" . The state park is located at Mile Marker 37. Keep your eyes out for wild birds.
Snorkel in the underwater park at Florida Keys National Marine Sanctuary or relax on the beach. Both are popular options.
This is one of the nicest beaches you'll find in the Florida Keys. The beach amenities include concessions and beach rentals. If you want to get further out on the water there are several nice spots for kayaking in the Florida Keys.
9. Soak Up the Ambiance in Key West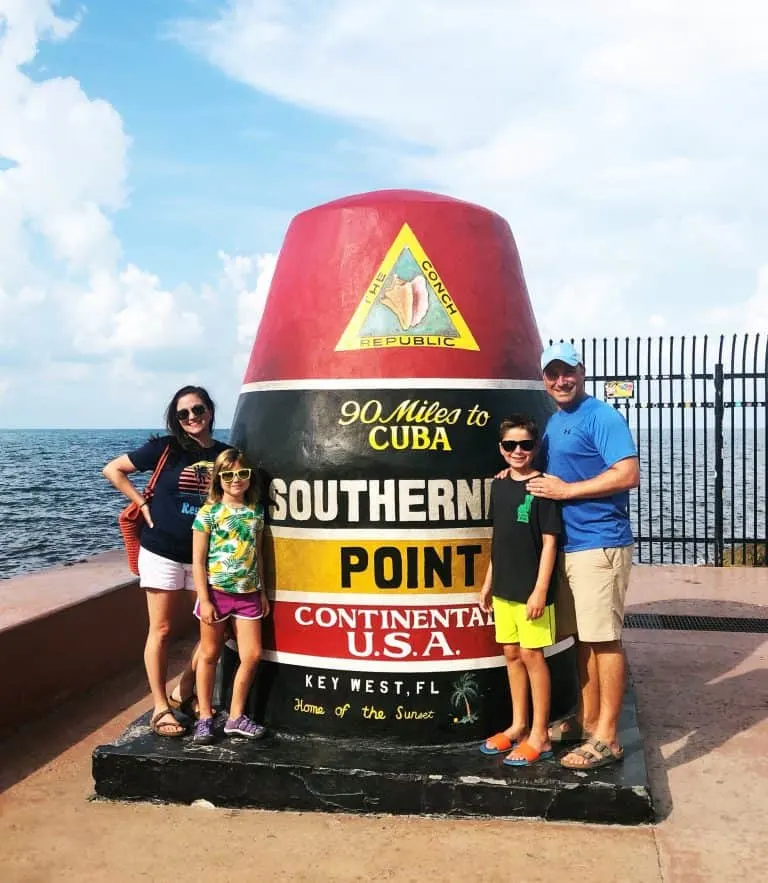 The Overseas Highway ends in Key West, the southernmost point in the continental United States (or so they say). From Duval Street to the Sunset Celebrations at Mallory Square and Ernest Hemingway's Home and Museum, you'll find a kitschy, quirky feel that is fun for the whole family.
One family we met said their blood pressure immediately drops as soon as they get to the Keys. Check out our in-depth article on Things to do in Key West with Kids for tips on what to do in Key West with your family.
10. Have a Blast with Fury Water Adventures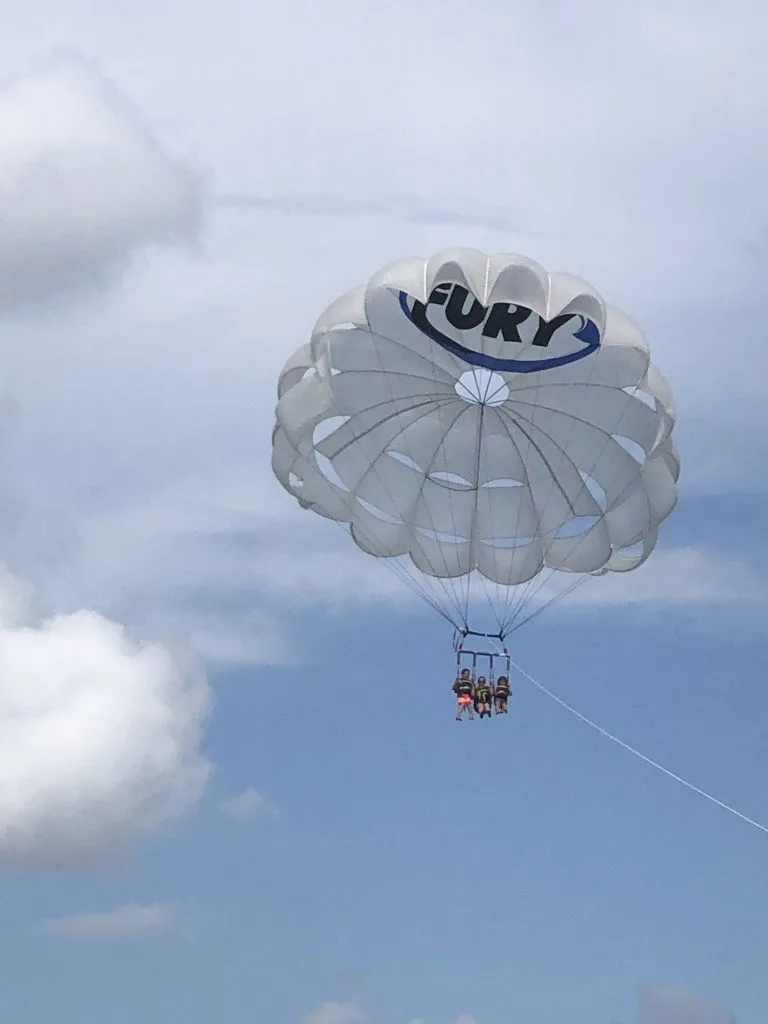 The Florida Keys are all about getting out on the turquoise waters, and what better way than enjoying a plethora of water sports with a company that makes it their job to ensure you have a good time.
Our family's favorite activity was the Ultimate Express half-day of fun in the sun with Fury Water Adventures. It includes parasailing, jet skiing, banana boats and a mini inflatable water park.
It was our first time parasailing and it was even easier than I expected. Once your harness is on and the staff connects you to the parachute, you simply sit on the back of the boat while it speeds up and you glide away.
Most parasails seat three, so I was able to ride with my 8-year-old daughter and 10-year-old son. It felt like we were gliding in the quiet space above it all. We dipped down to splash our toes in the warm waves, then easily landed on the back of the boat.
Banana boats whip around intending to knock as many people off as possible to the delighted screams of the riders. Two-person jet skis follow each other across the water on a guided ride.
There were a few fun inflatables accessible by the boat platform that the kids couldn't get enough jumping off of.
Endless drinks (sodas, waters and beer) and fresh snack trays consisting of fruit, hummus, cheese and crackers were served by our friendly hosts. We had a blast and would do it again in a heartbeat.
Key Largo Lodging- Ocean Pointe Suites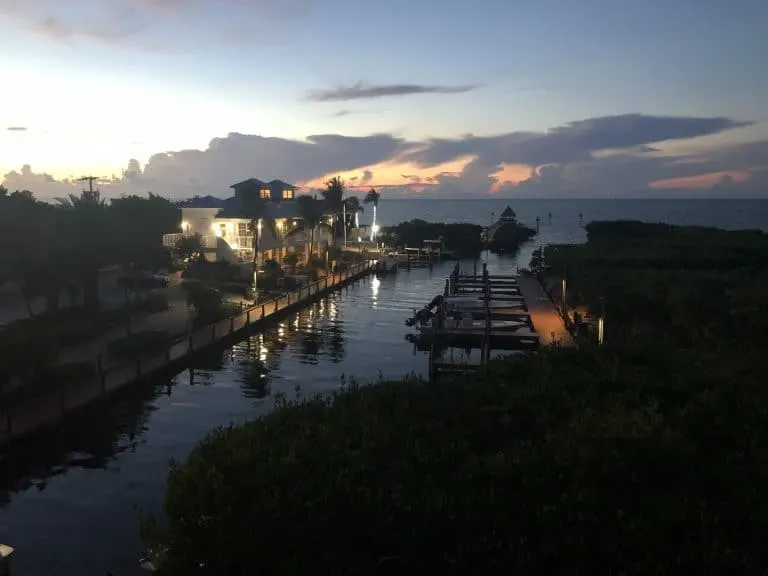 Our family stayed at the Ocean Pointe Suites, which is a laid-back place to stretch out by the water. Each suite is equipped with a full kitchen, washer, dryer, and private balcony.
Kids and adults getting their own room. Plus, being able to make your own meals and wash your laundry on the road is wonderful for families.
The heated pool was an oasis for our brood during the hot Florida Keys afternoons. There's also a marina with a small beach and tether-ball.
Key Largo Dining Suggestions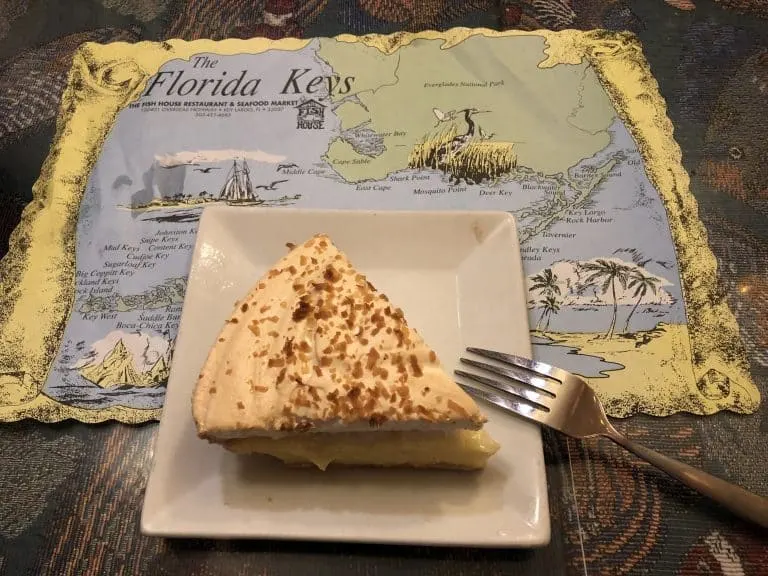 Sundowners Key Largo is the place to go for absolutely spectacular sunsets while dining by the ocean. My family savored the pink, purple, and fiery orange sky while being served by a super friendly waiter.
The Fish House is a great place to go for fresh Florida Keys catches, including yellowtail snapper, mahi mahi, grouper, Florida lobster, and stone crab in a kitschy keys atmosphere. We also enjoyed the best coconut key lime pie I've ever tasted at The Fish House.
Mrs. Mac's Kitchen has two locations and both serve local seafood and homey breakfasts in dining areas decked out with license plates and fishing motifs.
Guy Fieri visited Pilot House and ate a Pilot House Harvey Fish Sandwich, so, of course, my husband had to do that too. Diners, Drive-Ins & Dives also stopped at many of the other great eateries in the Florida Keys, including The Fish House.
Marathon Lodging- Isla Bella Resort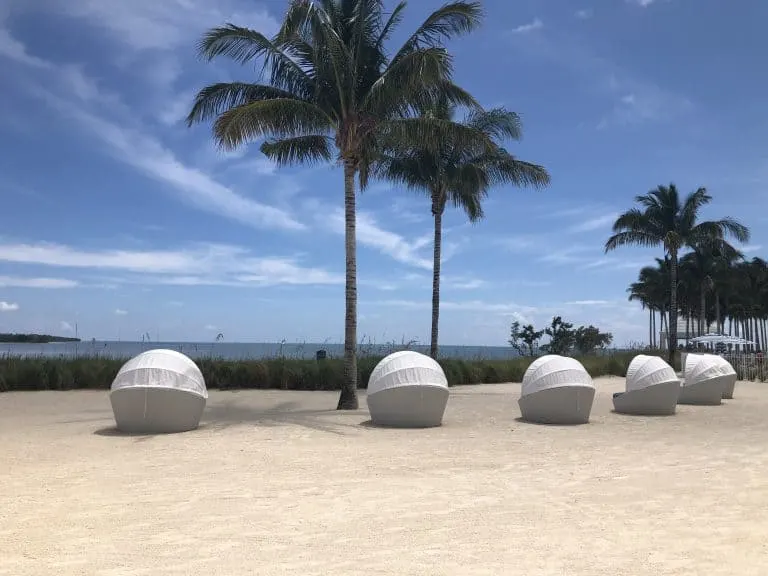 Isla Bella is a gorgeous, contemporary, luxury resort in Marathon (Mile Marker 47). I couldn't recommend it more highly. Oceanfront suites and guestrooms are decked out in chic blue and white and offer private outdoor spaces with views of aquamarine ocean waters and relaxing pools below.
In fact, Isla Bella Beach Resort offers five oceanfront pools to splash in, including a huge one with bath tub-like water and a poolside restaurant. Games, water sports, a spa and marketplace are offered at this resort.
In addition, there are multiple dining options, including a high-end Italian restaurant with wood-fired oven, where my son made the most delicious personal pizza.
Marathon Dining Suggestions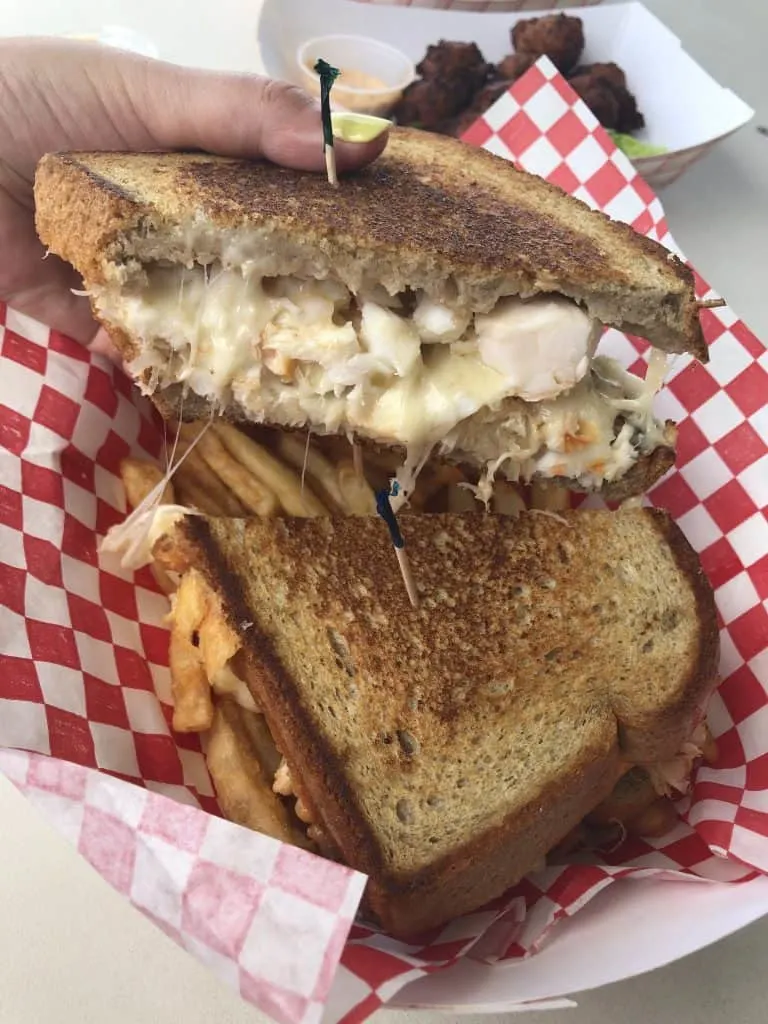 Keys Fisheries is a fun, casual, dockside dining option where you order from a window and fish is fresh from the waters. They're famous for their lobster Reuben, which is an indulgent delight.
Angler & Ale is located in nearby Duck Key at Hawks Cay Resort. It has a modern, upbeat atmosphere with beautiful views on the back porch. In fact, many families were walking on the docks behind the restaurant. We were able to spot a manatee hanging out in the waters below!
Trekaroo has hundreds of guides for locations all over the United States and Canada.
Disclosure: the writer was hosted by The Florida Keys and Key West to facilitate the writing of this article. All opinions are her own.
Lead Image by Bigstock