It's no secret why the state motto is "Virginia is for Lovers." Simply put, whatever you love to do, you'll find it in Old Dominion. The top 10 things to do in Virginia with kids includes cool places for kids, miles of beaches, unspoiled wilderness, soaring mountains, and some of the oldest towns in North America.
Looking for a deal? Score the best rates at hotels all-over Virginia!
Top 10 Things to do in Virginia with Kids
10. Relax at a Cabin or Take a Hike at one of Virginia's 37 State Parks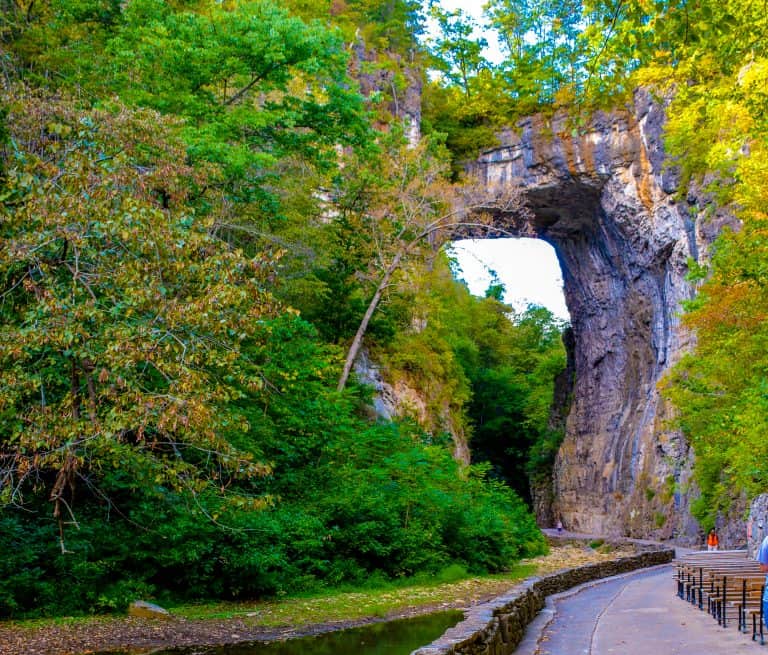 From the shores of the Atlantic where the first English colonists landed in 1607 to Grayson Highlands in the Appalachian Mountains, Virginia's state parks are the best places to get outdoors in all of Virginia. This expansive state park system, one of the most popular in the country, counts over eight million visitors a year to its 37 park units. More than fifteen of the parks have fully furnished cabins, many within view of Virginia's most scenic lakes, rivers, forests, and beaches. As of the fall of 2016, Virginia's Natural Bridge, one the state's most iconic natural features, became part of this collection of Virginia's most family-friendly outdoor destinations.
Want to know what to expect from a vacation at a Virginia State Park cabin? Read a full review of our Mid-Atlantic selection for Trekaroo's Top Treks Lodging 2016, the cabins at Shenandoah River State Park.
9. Enjoy Everything Virginia at Kings Dominion or Visit Germany and England at Busch Gardens Williamsburg 

Want to take a tour of Western Europe without flying across the Atlantic? Families can experience the traditions of many European countries and ride more than a half dozen roller coasters just a few miles from the streets of Colonial Williamsburg at Busch Gardens Williamsburg. Sample the food, hear the music, stroll through the beautifully landscaped villages, shop the stores and, of course, enjoy the rides at this award-winning theme park. From the kiddie coasters of Sesame Street's Forest of Fun to Alpengeist, which has six inversions and reaches speeds of up to 67 miles per hour, there is certainly something for the entire family Busch Gardens. During the holidays, Busch Gardens Williamsburg is lit up for its annual Christmas Town celebration; it's one of the best times of year to visit.
If your family simply want to experience Virginia at its best when you visit Virginia, you should opt for Kings Dominion just 30 minutes north of Richmond on I-95. It is a beautiful amusement park with a real Southern, uniquely Virginian feel to it. Ride the kiddie cars on the Blue Ridge Tollway or cool down on a classic log ride at Shenandoah Lumber Company. In May experience the Taste of Virginia featuring food from around the state. For thrill-seeking teens, Kings Dominion has some of the largest roller coasters in the state while Planet Snoopy provides plenty of fun for the tiniest of tots.
8. Taste the Bounty of the Bay on the Eastern Shore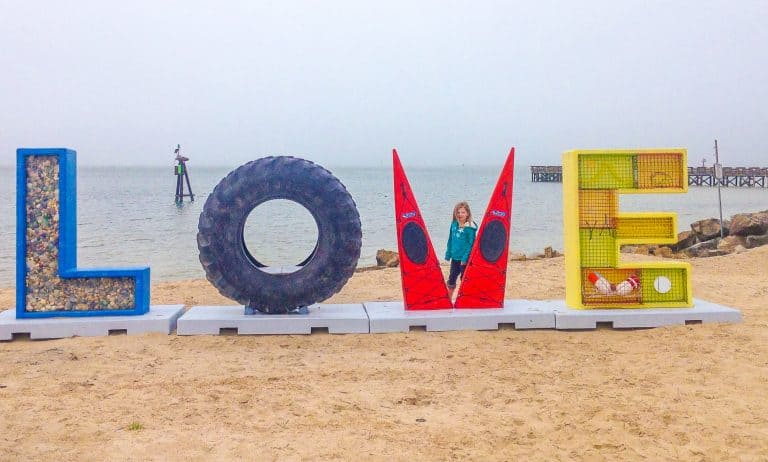 One of Virginia's best kept secrets is its Eastern Shore, a tiny sliver of land accessible only via Maryland or the remarkable 23 mile long Chesapeake Bay Bridge Tunnel.  On Virginia's Eastern Shore there are five public beaches along the Chesapeake Bay; these beaches have calm waters perfect for tots looking to splash in tiny waves. On the Atlantic shore, families can either charter a boat from Wachapreague to one of Virginia's protected barrier islands or drive across a short bridge to Assateague Island National Seashore to share the beach with the resident wild Chincoteague ponies. Regardless of where you go on the Eastern Shore, you'll find some of the nation's best seafood, from the fried oyster po'boy at The Shanty in Cape Charles to the flounder at The Island House in Wachapreague.
Virginia's Eastern Shore is the perfect weekend getaway for your Mid-Atlantic family. Check out Trekaroo's favorite Eastern Shore Getaways for ideas on planning the perfect Eastern Shore family vacation.
7. Pay your Respects at a Civil War Battlefield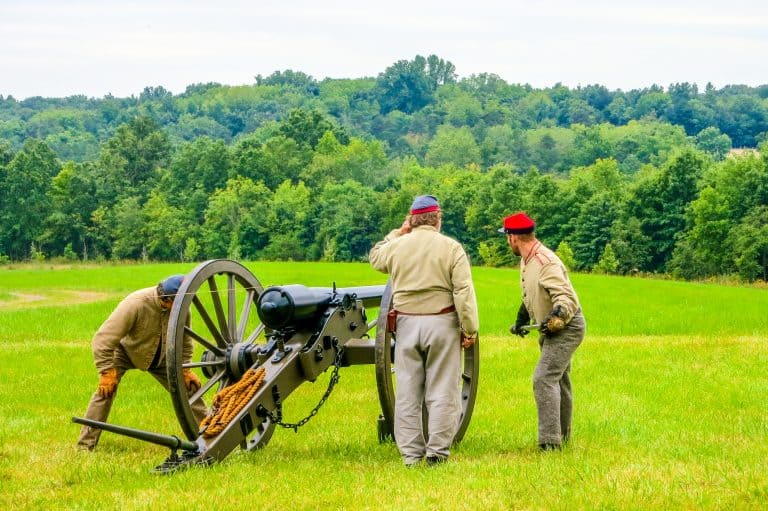 The state of Virginia is saturated in American history from the stories of the Monacan and Powhatan peoples that worked the land here to the National 9/11 Pentagon Memorial dedicated in 2008. However, few events have shaped Virginia the way the battles of the Civil War did in the 1860s. Most cities have memorials to their soldiers who fought and died on these American battlefields. There are countless places for families to go to learn about the soldiers who fought in this war and pay their respects to those that paid the ultimate price. The National Park Service has visitor centers and junior ranger educational programs at many sites including: Manassas National Battlefield, Petersburg National Battlefield, Arlington House – The Robert E. Lee Memorial, Appomattox Court House National Historic Park, Fredericksburg and Spotsylvania National Military Park, and Richmond National Battlefield Park.
Trekaroo has many resources that can help you plan an educational visit to some of these historic sites. A great place to get started is Northern Virginia Field Trip Tips written by a local, homeschooling, Trekaroo mom.
6. Paddle the James River in Richmond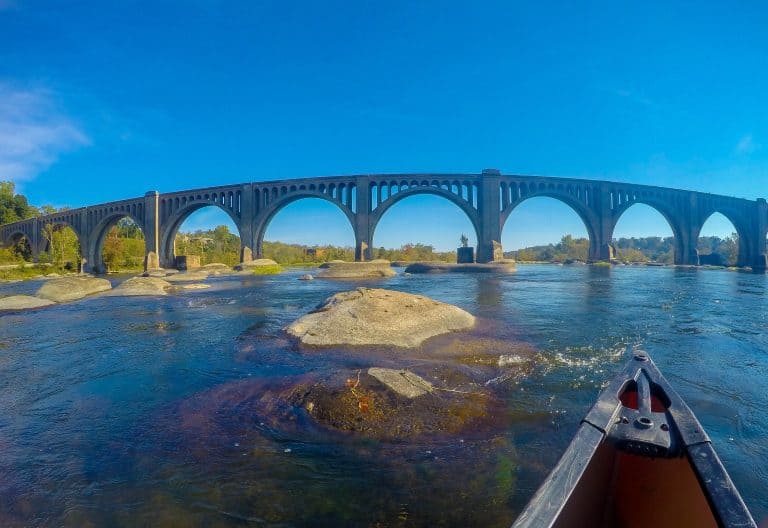 Did you know that Virginia has some of the best urban whitewater in the U.S.? And, it's kid-friendly too!  The James River runs through Virginia's capital city, Richmond, and its rapids are a favorite for whitewater enthusiasts young and old. Riverside Outfitters can take families with children as young as six years old canoeing or rafting on the upper section of the river and teens can enjoy the lower section of the river for some real action. With the ability to raft whitewater on the James River, the 2015 completion of the Virginia Capital Trail for biking, and new, award-winning restaurants popping up all over town, Richmond, a city once known almost exclusively for its Civil War museums and battlefields, is now becoming one of the South's premier urban destinations for outdoor, adventure-seeking families. And, no worries, Richmond is still chock-full of amazing museums and noteworthy historic sites for the history-lovers in your family.
Bring your family to Richmond and choose from these lodging options.
5. Bike the Virginia Beach Boardwalk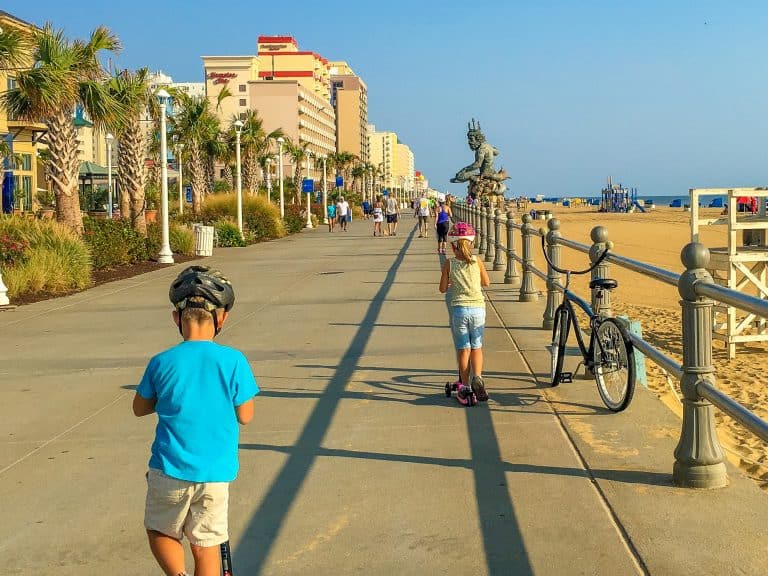 Each summer thousands of families hop on a bicycle and leisurely peddle the three mile long Virginia Beach Boardwalk; ask anyone who grew up in Virginia, and they will happily recount their childhood memories along this stretch of sand in Virginia Beach. As families travel from one end to the other, they pass only a few kitschy souvenir stores all too common along East Coast boardwalks; instead they enjoy the sound of the waves and alleyways adorned with ocean-themed, public art. When your family makes the visit to this iconic Virginia vacation destination, don't forget to stop mid-way and snap a selfie with the 30 foot high King Neptune statue!
Want some ideas on where to head after the Boardwalk in Virginia Beach? There are many Family Outdoor Adventures in Virginia Beach available along this section of Virginia's Atlantic coast.
Visit Virginia Beach and stay at these family-friendly hotels!
4. Go Underground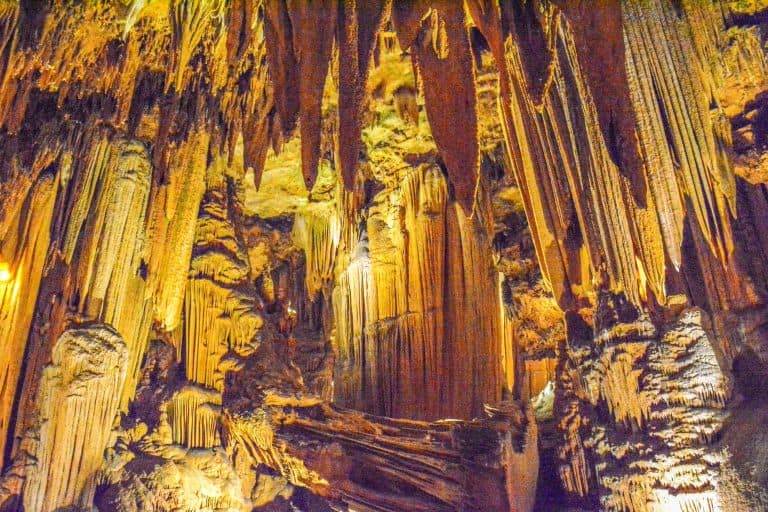 In the Shenandoah Valley just below the ground there are labyrinths of underground tunnels that families can visit nearly any day of the year no matter what the weather is above ground; the caverns of the I-81 corridor just west of Shenandoah National Park amaze visitors with spectacular stalagmites and stalactites many of which are accessible even to the youngest visitors via wide gravel paths. Luray Caverns boasts large cathedral-size rooms with a staggering number of rock formations that have made their cavern tour one of the most popular east of the Mississippi. However, Shenandoah Caverns are equally enticing with cave formations known as "cave bacon," an elevator and flat gravel paths throughout the cavern, and a few dazzling, white crystalline formations.
Plan to make a stop at one of the caverns and check out what the Shenandoah Valley has to offer the next time your family drives I-81; read Virginia's Shenandoah Valley Kids Trail for more ideas.
3. Learn about our Founding Fathers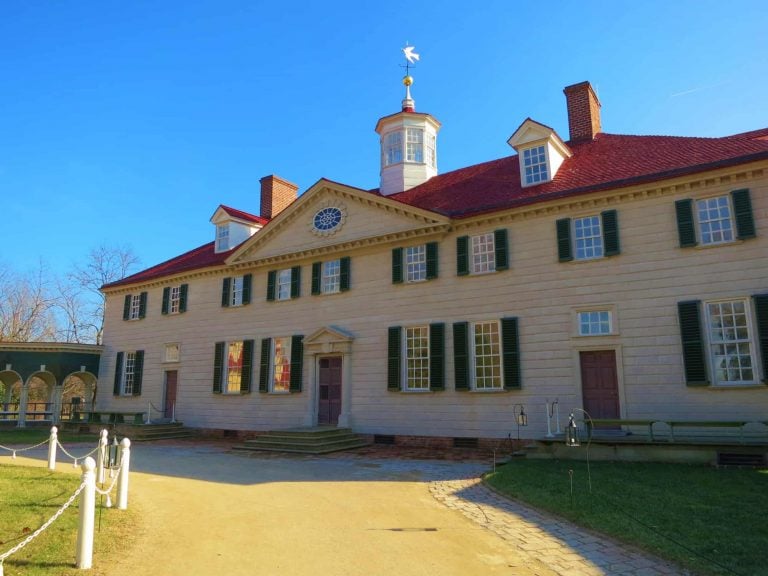 Of the first five Presidents of the United States, four of them were Virginians: George Washington, Thomas Jefferson, James Madison, and James Monroe. Today many of the birthplaces, homes, and burial sites of these legendary men can be visited across the state of Virginia. The most recognizable of these sites is Monticello, Thomas Jefferson's home, and the image on the back of the United States nickel; Trekaroo families love the special tours geared towards families where the guides go out of their way to sit children down, tell stories of the life of the writer of the Declaration of Independence, and use plenty of props to keep little hands busy. There is also much for children to learn at Mount Vernon, the home of George Washington; George's step-granddaughter Nelly can be found roaming the grounds ready to chat about life at Mount Vernon, and there is a special hands-on section of the museum with a dollhouse modeled after the famous house.
These two famous houses should top any family's itinerary, but there are so many more options for learning about our founding fathers in Virginia.  A good place to start is in Family-Friendly Historic Charlottesville also home to James Monroe's Highland.
2. Experience the Changing Seasons in Shenandoah National Park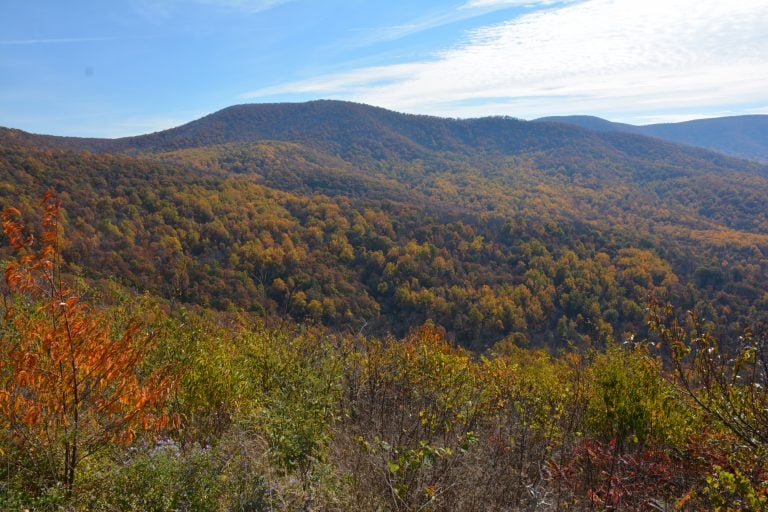 Whether it be winter, spring, summer, or fall, there is no better place to get outdoors than Virginia's Blue Ridge Mountains. In the summer months, families can escape the heat and humidity of the Mid-Atlantic by setting up camp in one of Shenandoah National Park's four campgrounds and taking a hike to one of the park's many waterfalls. In the winter, Virginia's most scenic and family-friendly skiing is right off the Blue Ridge Parkway at Wintergreen Resort. When the Blue Ridge Mountains turn green in the spring time, the parkway is fresh and new with blooms in every direction; the rhododendrons lining the trails by Mabry Mill are photographed by young and old. Alas, all the locals know that the most popular time to drive Skyline Drive through the national park is in the fall as the hillsides turn brilliant shades of red, yellow, and orange.
There are over 300 miles of scenic roadway to choose from along Virginia's Blue Ridge Parkway and Shenandoah National Park's Skyline Drive when planning a visit to Virginia's mountains.  Trekaroo's guide to Shenandoah National Park with Kids and Road Trip through Virginia's Blue Ridge Parkway provide all the details you need to start planning your family's adventure.
 1. Go Back in Time and Experience History at Colonial Williamsburg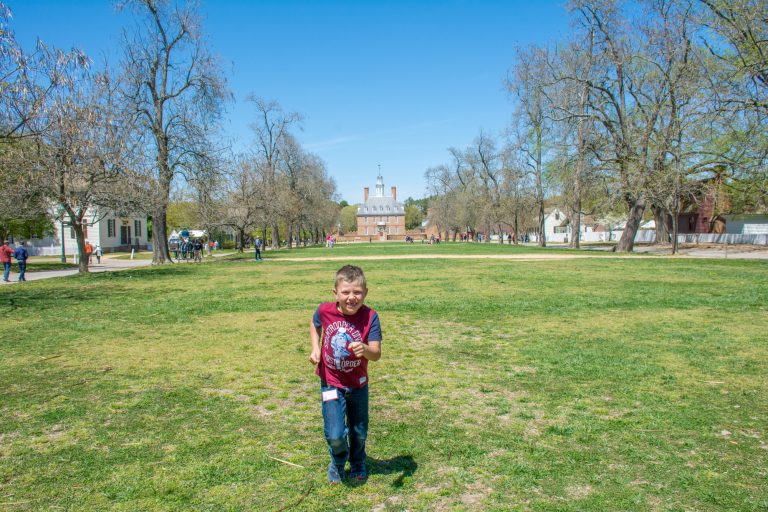 It's impossible to visit Virginia without reflecting on the state's history; from cobblestone streets and statues of George Washington to community museums and war memorials, Virginia remembers its past like no other state. It's our number one choice for the top 10 things for families to do in Virginia. While there are certainly many worthwhile lessons to be learned in the state's many history museums, your children are sure to make the most unforgettable memories when they experience the past at Colonial Williamsburg, an incomparable living history museum. Stomping through mud in the brickyard at Colonial Williamsburg, putting on the helmet and armor of a British soldier at the Jamestown Settlement, and hearing the boom of a cannon being fired at Manassas National Battlefield, are the experiences that make family vacation memories in the state of Virginia.
There are dozens of historic places that offer opportunities to experience history across Virginia. But, there is still no place better to immerse yourself in history than Williamsburg. Colonial Williamsburg, Jamestown Settlement, and the American Revolution Museum at Yorktown (formerly the Yorktown Victory Center) all offer living history experiences and are among Trekaroo's Top 10 Things for Families to Do in Williamsburg.
Check out this article for more ideas on Spending the Holidays in Colonial Williamsburg.
Nearby Hotel Deals in Williamsburg. Save on a nearby hotel with the lowest rates. Book now.
Lead Image by: Flickr/JimLukach
What state do you want to visit next?
From coast to coast, we're determining the Top 10 Things to do with Kids in each state of our great nation.   Head here to see what tops the list in your favorite state.  
SaveSave
SaveSave
SaveSave
SaveSave