Oklahoma is a state where diverse landscapes and rich cultures beckon visitors to explore and enjoy. There are so many great things to do in Oklahoma with kids, many of which celebrate the history of this great state.
Early settlers grabbed a piece of Oklahoma land before it was officially released by the Homestead Act; sooner, rather than later and thus the nickname "the Sooner State" was established. I guess those land grabbers already knew how wonderful Oklahoma would be.
Rodgers and Hammerstein may have described the state best with their lyrics for the musical, Oklahoma!
"And the land we belong to is grand! And when we say YEEOW! A-Yip-I-oee-ay! We're only sayin' you're doin' fine, Oklahoma! Oklahoma—O.K."
Continue humming that catchy little tune while reading about these great things to do and planning your family vacation in Oklahoma and discover all the wonderful Oklahoma attractions for families.
Best Things to do in Oklahoma with Kids on a Family Vacation
1. Celebrate Oklahoma's Rich Native American Cultures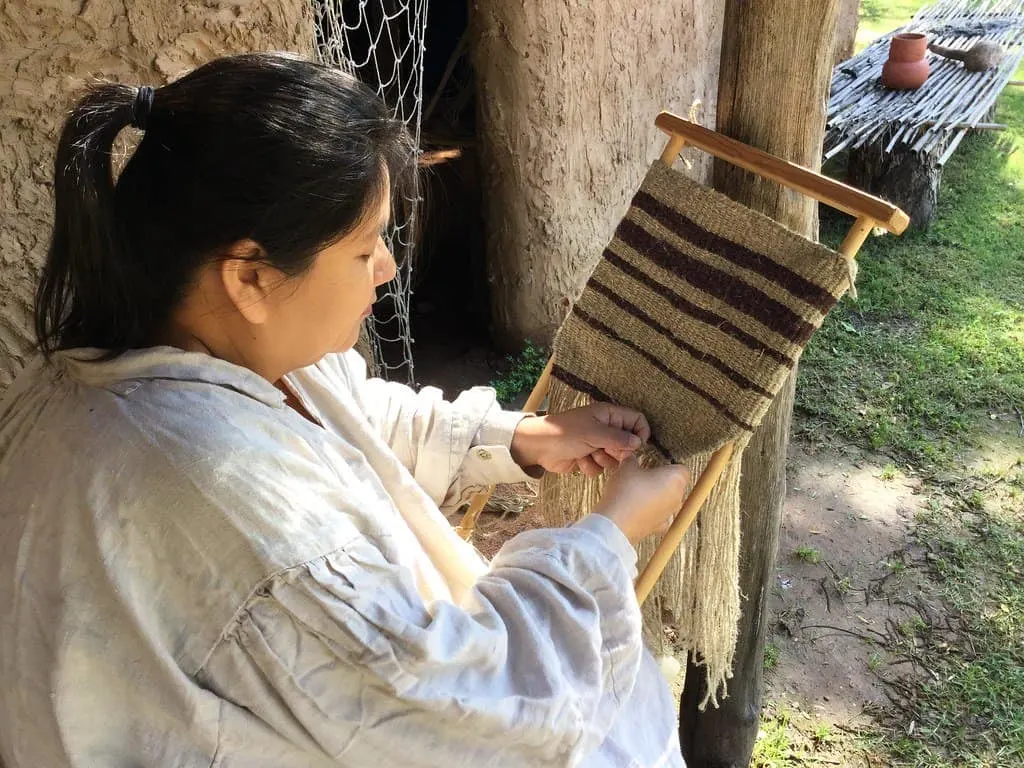 Oklahoma's rich Native American history is evident in the symbols displayed on the official state seal, flag, and license plates. Families can learn more about the state's Native American history and cultures while visiting several sites honoring native tribes and their rich heritage.
Chickasaw Cultural Center is the largest tribal cultural center in the United States and offers families a glimpse into Chickasaw history and culture. Children will especially love all of the colorful interactive displays, live storytellers, and hands-on classes.
Step back in time and experience living history at the Cherokee Heritage Center where a replicated ancient village demonstrates Cherokee life before European contact.
Visit the Spiro Mounds site, a prehistoric Native American archaeology site featuring artifacts preserved among 12 prehistoric burial mounds across 150 acres.
2. Take Flight at the Tulsa Air and Space Museum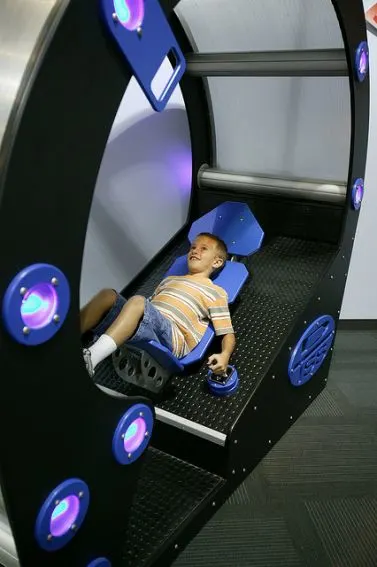 Every era of Oklahoma's rich aviation heritage is showcased at the Tulsa Air & Space Museum, from hot-air balloons and vintage aircraft to fighter jets and space modules. Children will love learning about the state's contributions to the aerospace industry through all of the hands-on interactive exhibits.
You might want to bring a recording of the Top Gun theme song, because this museum allows kids to climb on board many of the aircraft displayed! Once inside the museum's Viper F-16, crank up the music because kids can actually operate this fighter jet as it pitches, rolls, and yaws through a wind tunnel.
If you have a space enthusiast in your family, check out one of the daily shows offered in the planetarium's Spitz SciDome which is included in your admission.
3. Teach Kids Remembrance & Honor at the Oklahoma City National Memorial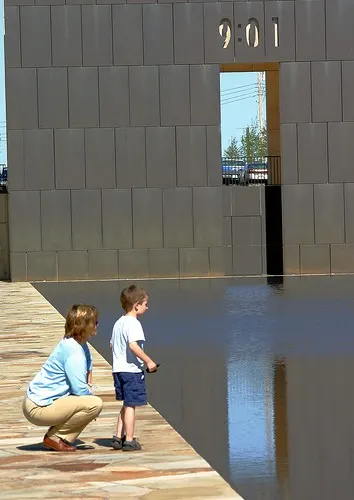 The bombing of the Alfred P. Murrah Federal Building on April 19, 1995 was a tragic actof domestic terrorism, killing 168 people, including 19 children, and injuring more than 650.
The Oklahoma City National Memorial was erected to honor these victims, their families, and the heroic rescuers. The memorial sits on hallowed ground – a solemn place to teach kids about honor and remembrance.
The National Park Service overseas this memorial with on-site rangers offering talks and opportunities for kids to earn an Oklahoma City National Memorial Junior Ranger badge.
The memorial houses symbolic segments, such as the "Gates of Time," reflecting pool, Rescuers' Orchard, and field of empty chairs.
Be sure to tour the Children's Area, where hand-painted tiles created by kids are exhibited. Chalkboards align this area allowing kids to share their feelings and continue to honor those impacted by this tragic event.
While you are in Oklahoma City, here are some other spots to visit.
4. Play and Learn at Oklahoma Childrens Museums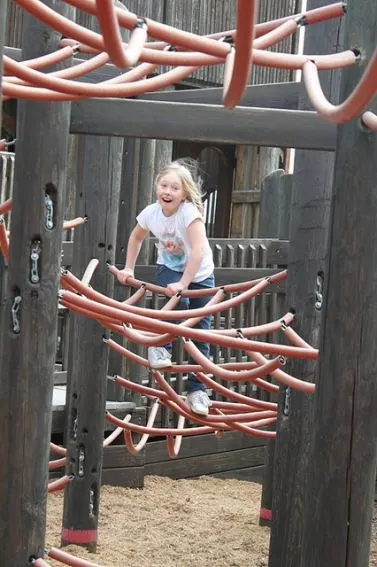 Learning is synonymous with play at two fun filled children's museums in Oklahoma: the Jasmine Moran Children's Museum in Seminole and Leonardo's Discovery Warehouse in Enid.
Kids can try out a career at the Jasmine Moran Children's Museum's imaginary town where role playing is mandatory. When "work" gets too tiring, kids can step outside to play in the gigantic castle maze or hop on the supersonic express train.
If only the real world worked like that!
The Leonardo's Discovery Warehouse knows how to mix art, science, and fun. Inside kids can experience several hands-on exhibits: fly the space shuttle, create a sculpture, explore a rain forest, or put on a play.
Once art and science have been mastered, kids can step outside to Adventure Quest, a colossal castle and outdoor science playground. Who says, art, science, learning, and play can't coexist?
Check for hotel availability in Oklahoma. As a Booking.com affiliate Trekaroo is thrilled to offer its readers the lowest rates.
5. Walk on the Wild Side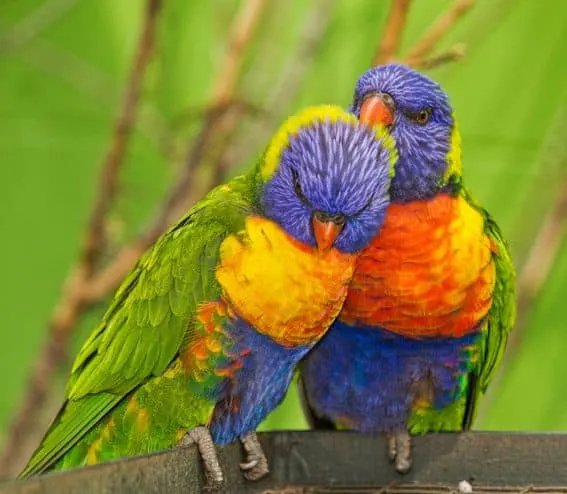 Animal adventures await your family at premier zoological institutions in Oklahoma. Be sure to check out the new children's zoo at the Oklahoma City Zoo. It offers kids the chance to touch, splash, crawl, and swing, just like the multitude of wildlife displayed throughout the zoo's grounds.
Tulsa Zoo combines natural history with over 2,500 animal exhibits, resulting in an entertaining and educational zoo experience. It has all the classic animals such as lions, tigers (bears, oh my!), penguins, elephants, and a variety of primates.
The Endangered Ark Foundation is home to one of the largest Asian elephant herds in the country. It is home to several former circus elephants and is dedicated to educating the public about these beautiful creatures. Public tours are available by appointment.
Hungry? Head to Stillwater and visit the first Sonic Drive-In.
6. Embrace Your Inner Osteologist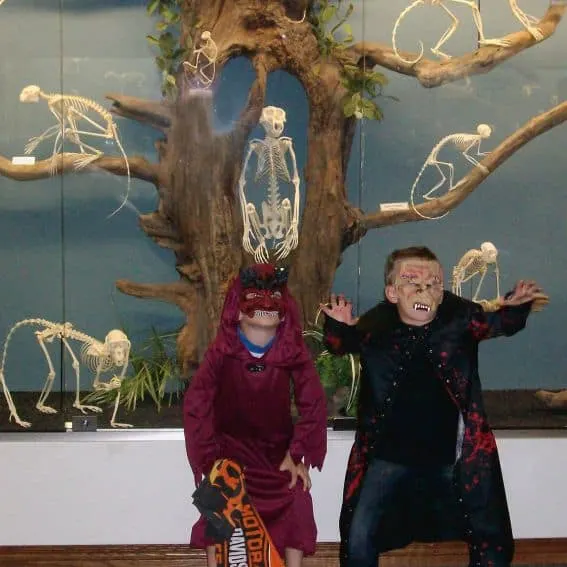 No bones about it, kids are sure to find interesting skeletal displays in Oklahoma. Take a walk through the Hall of Ancient Life at the Sam Noble Museum of Natural History where 4 billion years of Oklahoma natural history comes to life through an impressive collection of paleontological specimens.
Let the kids' imaginations run wild at the "Clash of the Titans" display where prehistoric Jurassic bones demonstrate a life or death struggle.
Expose kids to the form and function of skeletal remains at The Museum of Osteology where educating kids about the natural world is top priority.
Here little ones can witness a diverse collection of over 300 skulls and skeletons from around the world. Better yet, kids are actually encouraged to touch all of the bones in this diverse collection.
7. Get Outside at an Oklahoma State Park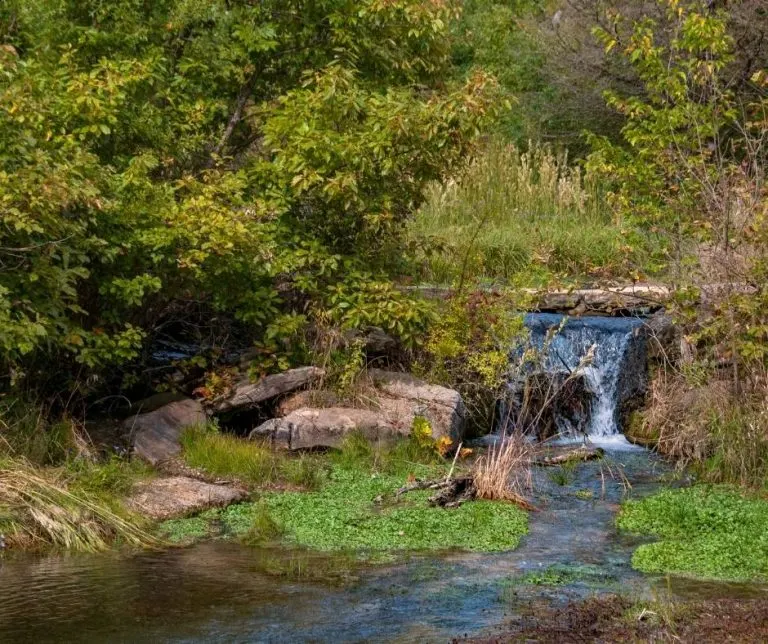 Outdoor recreation abounds throughout the state where ten different ecosystems prevail. Oklahoma is home to 35 state parks providing plenty of outdoor recreation opportunities for nature-loving families.
Pitch a tent or reserve a cabin at Beavers Bend and Hochatown State Park where rugged terrain and crystal clear water beckons families to hike, bike, fish, and swim.
If your family is searching for a unique nature experience, tunnel below at Alabaster Caverns State Park which offers daily guided tours through one of the largest gypsum caves in the nation.
Oklahoma also boasts a vast family friendly sandbox at Little Sahara State Park where activities range from dune buggy rides to sand castle building. What kid doesn't love playing in the sand? Get back to nature and explore all the diverse state parks in Oklahoma.
Oklahoma is also home to the Chickasaw National Recreation Area. This lush area is a great place for hiking, swimming, fishing, and camping.
Explore the best of our nation's national parks with kids
8. Experience Hands-On Science
What can the largest spiral slide in the world teach kids about science? The Science Museum of Oklahoma tackles that question, as well as many more scientific inquiries throughout its 8 acres of science fun.
Do you remember the formula used to calculate force, "W (work) =F (force) x d (distance)"? The Science Museum of Oklahoma has figured out just how to demonstrate this formula to kids using a giant tree house and a few simple machines.
Kids will especially love testing their driving skills while tackling an obstacle course on a Segway. Once Segway driving is mastered they can step aboard the Apollo Command Module Mission Simulator and learn how rockets defy gravity. Who knew science could be so much fun?
9. Get a Taste for Agritourism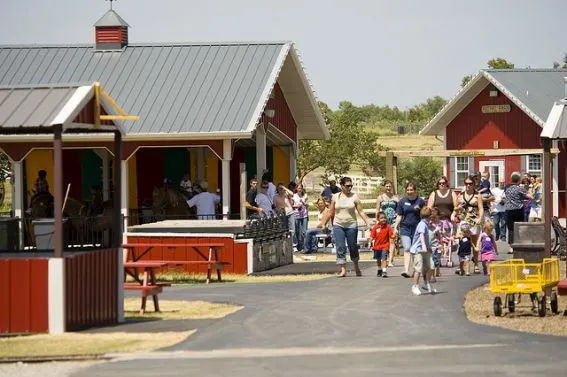 Agritourism is alive and well in Oklahoma, exhibited in a fun-filled way at the Orr Family Farm. Here, visitors can jump aboard a replicated transcontinental locomotive or whiz along a zip-line to explore this farm.
Kids will especially love feeding their favorite farm animals, fishing in Hidden Lake, panning for precious gems, and riding on the farm's vintage carousel.
If little ones want to experience a real working farm, be sure to check out the Braum Family Farm, home to one of the largest dairy operations in the world where 1,600 cows are milked every hour. Here families can tour the processing plant and bakery, then taste samples of dairy fresh ice cream. Agritourism never tasted so good.
10. Cowboy Up!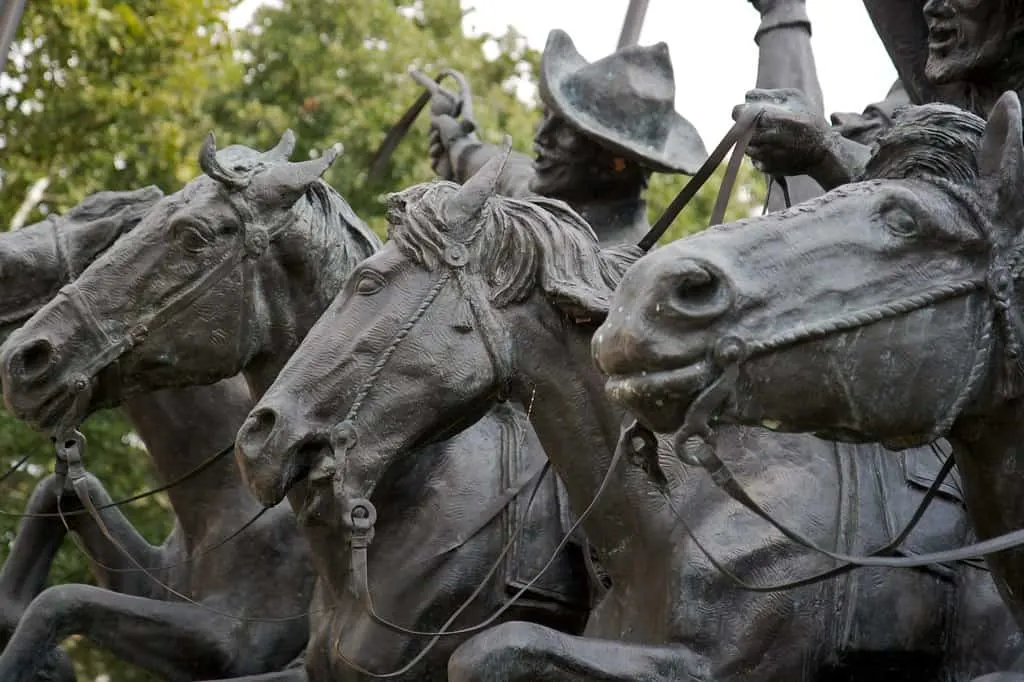 Whether you're a city slicker, or an experienced buckaroo, a visit to the National Cowboy & Western Heritage Museum shouldn't be missed. This museum is home to a plethora of cowboy art, artifacts, and plenty of kid-sized cowpoke fun.
Here kids can step back in time pretending to be a wild western wrangler while exploring Prosperity Junction, a replicated turn of the century western town. Little buckaroos will enjoy the museum's interactive hands-on displays and plenty of photo-worthy cowpoke dress-ups located in the Children's Cowboy Corral.
Kids might just want to gallop across the open frontier, wrestle up some grub at the museum's cattle drive chuck wagon, and then settle down for a good night's rest at the wrangler bunkhouse.
Find things to do with kids near you!
From coast to coast, we're determining the Top 10 Things to do with Kids in each state of our great nation.