Mississippi is the state that every American school child loves to spell in a chanting voice- M-I-S-S-I-S-S-I-P-P-I! The state has more than just a great name though, there are lots of fun things to do in Mississippi with kids.
It's a place full of natural wonders, city fun, and lots of history for families to explore. Come with us on a journey through the family-friendly fun of a Mississippi vacation!
Fun Things to do in Mississippi with Kids
Do Something Uniquely Mississippi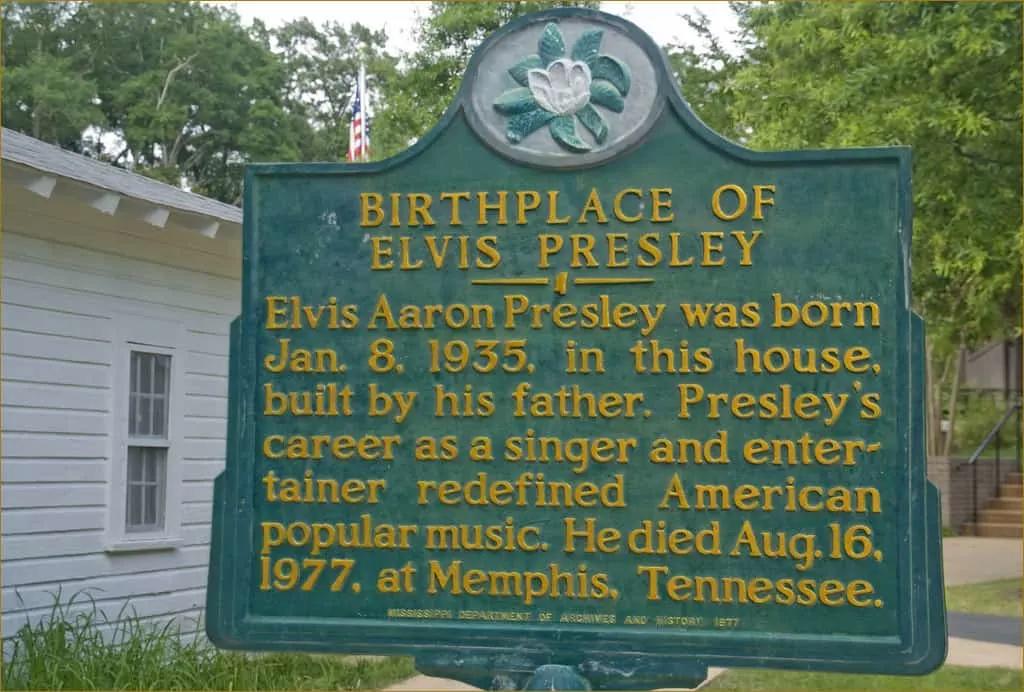 Mississippi has lots of fun activities that are unusual and family-friendly at the same time. Does your family love Elvis? Tupelo is home to the Elvis Presley Birthplace Complex.
Here you can see the home where Elvis was born, the church he attended as a child, and a museum full of lots of Elvis artifacts! Nearby is the Tupelo Automobile Museum, which houses over 100 classic and collectible vehicles, including one given as a gift by Elvis to a friend.
In Starkville visit the Mississippi Modern Homestead Center, where visitors can experience a working model of a modern homestead, which includes bees, gardens, a greenhouse, chickens, and pigs. Enjoy a variety of classes at the Homestead Center on a range of topics including gardening, outdoor recreation skills, home arts and crafts, to name a few.
For a really unique experience, how about heading to Biloxi and taking part in a Biloxi Shrimping Trip? This boat ride will educate guests about the shrimping industry of Mississippi, while learning about the marine life that the boat's net pulls up from the water!
Have a Blast at the Stennis Space Center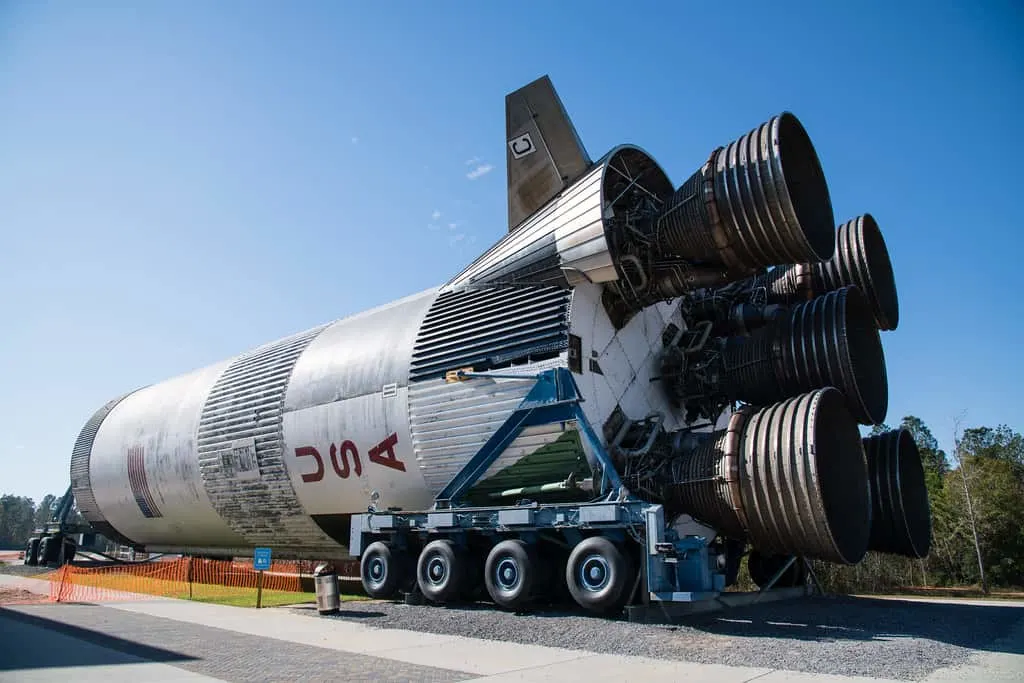 Just across the border from Louisiana, the INFINITY Science Center at the John C. Stennis Space Center will blast families off into space.
Begin with a bus tour of the rocket testing grounds and then visit the huge museum dedicated to teaching all about space exploration through hands-on activities and exhibits.
Big kids will love the motion and cockpit simulators and the walk-through International Space Station exhibit, while little ones will be entertained by a LEGO table and playground!
For more down-to-earth science fun, head to Jackson, to find the Mississippi Museum of Natural Science. This museum has been teaching families about science since it opened in 1932 and now includes over 30,000 square feet of indoor and outdoor exhibits, including a large aquarium, walking trails, fossils, animals, and more!
Explore Mississippi's Natural Beauty on the Natchez Trace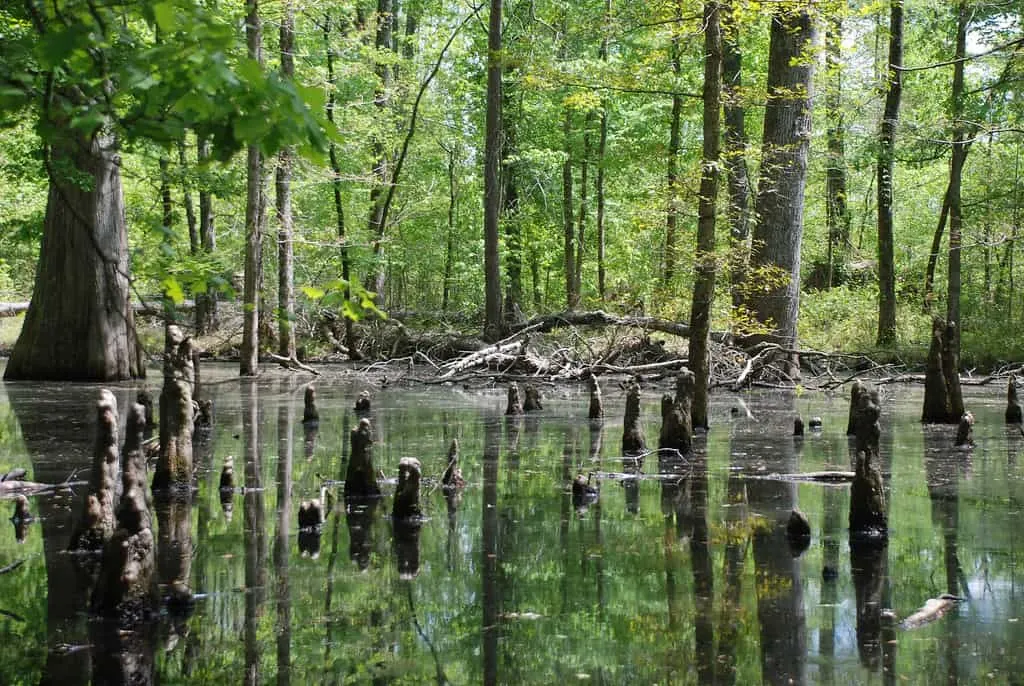 Mississippi has lots of ways for families to get out and enjoy nature together. The Natchez Trace Parkway runs through Mississippi (as well as Alabama and Tennessee) and gives families a chance to travel the same road used by Native Americans, settlers, and even U.S. presidents!
It's more than just a place to take a scenic drive. The Parkway has multiple places to stop and enjoy a hike, explore an archaeological dig, visit a prehistoric mound, or just take in breathtaking views.
Visiting one of Mississippi's State Parks is also a great way to enjoy nature. Trekaroo families especially enjoy Paul B. Johnson State Park, which has a beautiful lake and beach, camping, playgrounds, and lots of forest to explore.
4. Visit the Gulf Coast and Gulf Islands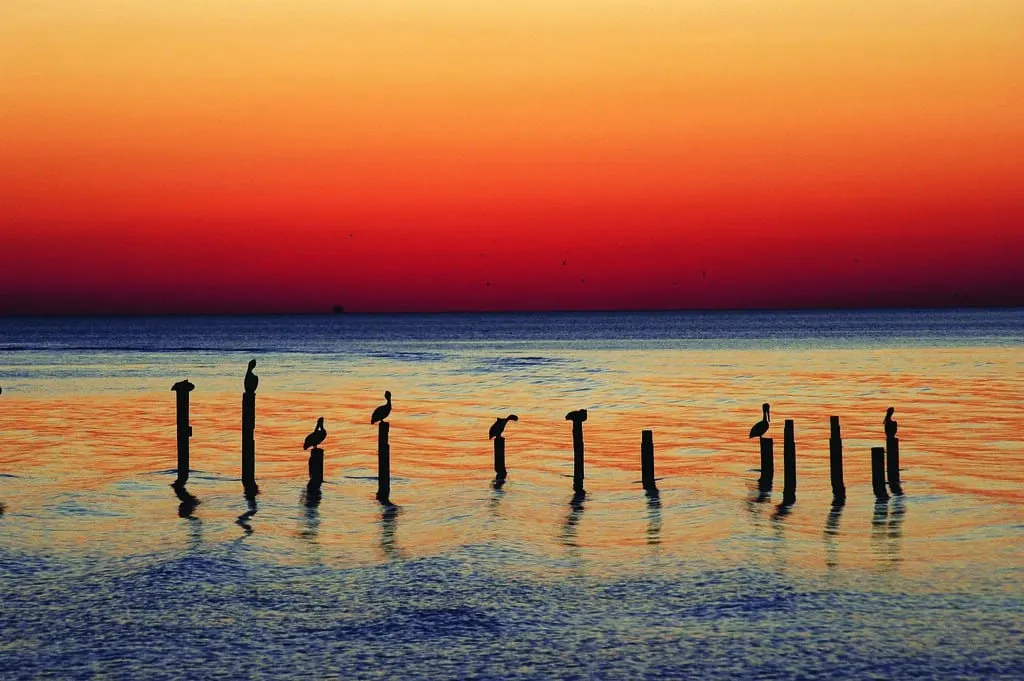 The Mississippi Gulf Coast is filled with family-friendly fun.
Don't miss the Biloxi Visitor Center and Lighthouse. The free visitors center is full of art and exhibits detailing the history of the area and its industries, as well as a theater that shows films about the area and Hurricane Katrina.
Head upstairs for great views of the Biloxi Lighthouse! If you're adventurous and up for a good climb, tours of the historic 1848 Lighthouse are also available.
Just outside Ocean Springs, you will find Davis Bayou Camp, part of the National Park Service's Gulf Islands National Seashore where visitors can fish, hike, search for armadillos, camp, boat, or take part in one of the programs led by the Park Rangers.
Ship Island is home to Fort Massachusetts, which is run by the National Park Service and is open for tours. In addition to the fort, Ship Island is a great place to swim, surf, watch birds, hike, or just enjoy the beach and beautiful waters of the Gulf.
Check out this itinerary for awesome places to see while exploring Mississippi's Gulf Coast with kids.
Go Back in Time in Natchez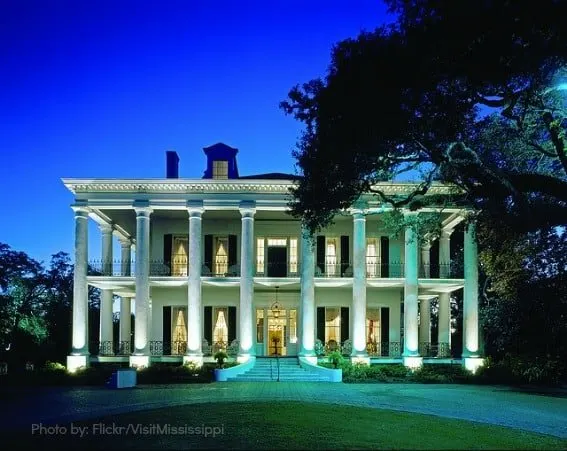 Mississippi is a great place for time traveling, and the city of Natchez is a fantastic place to start your journey. Natchez is home to beautiful antebellum mansions that are open for tours and will help your family learn about Southern life before the Civil War.
Go even further back in time with a visit to the Grand Village of the Natchez Indians to learn about the lives and homes of the original Native American occupants of the area.
Another important part of Mississippi history is found in Clarksdale at the Delta Blues Museum. This museum is a great place to bring the family to learn about this uniquely American musical sound and how it developed in the area.
Check for hotel availability in Mississippi. As a Booking.com affiliate Trekaroo is thrilled to offer its readers the lowest rates.
Discover Mississippi's Artsy Side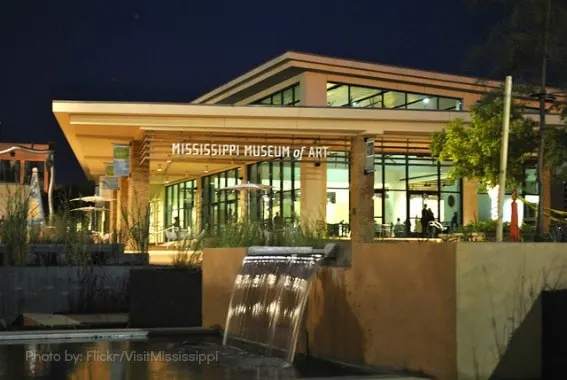 Have a budding artist on your hands? The Ohr-O'Keefe Museum of Art located in Biloxi is a wonderful place to come to enjoy an eclectic collection of art. Although named after the local potter, George Ohr, much of the collection of the museum focuses on art by other artists.
Don't miss the unusual buildings by Frank Gehry on the campus of the museum, as well as the chance to visit a reconstruction of a home built by a former slave woman. Trekaroo families recommend this museum for adults and kids ages 10 and up.
The Mississippi Museum of Art is the state's largest museum and is found in the capital city of Jackson. This museum has a large collection of American art, including art by Mississippi artists. It's also home to a variety of temporary exhibitions, so there's always something new to see when visiting!
Get Up Close and Personal with Mississippi Wildlife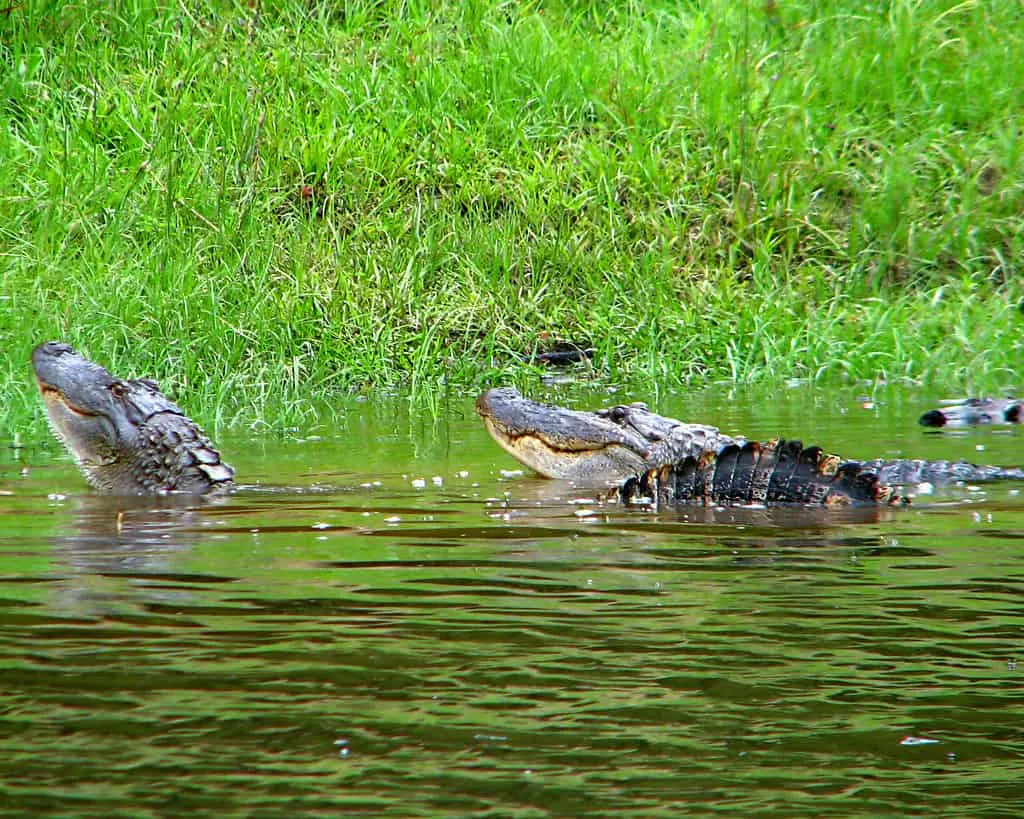 The Hattiesburg Zoo is a small zoo with over 80 species of animals to see, in addition to a train and carousel to ride.
For a different animal encounter, head to the Center for Marine Education and Research. This is a destination that one Trekaroo family referred to as a "super fun place to learn about marine mammals and biology." Reservations are required for visits since this is a working facility.
During the visit, you'll have the chance to meet a variety of marine animals. On a recent visit, a Trekaroo family saw an exotic bird, an alligator, sharks, and stingrays, and even got the chance to interact with a bottlenose dolphin!
Another great place to see animals is the Sam D. Hamilton Noxubee National Wildlife Refuge.. Learn about habitat preservation while also observing alligators, geese, bald eagles, deer, and fox in their natural habitats!
Play in a Children's Museum
What would a family trip be without a visit to a great children's museum? Mississippi is home to both the Lynn Meadows Discovery Center and the Mississippi Children's Museum.
The Mississippi Children's Museum, located in Jackson, is a great place for kids to come both to play and also learn! Exhibits are focused on five topics: literacy, STEM, health and nutrition, cultural arts, and Mississippi Heritage.
Lynn Meadows Discovery Center in Gulfport is a favorite of Trekaroo families. They rave about the exhibits, both indoor and outdoor, and especially the two-story climbing structure, subdivision of playhouses, TV station, and train!
Visit the Capital City of Jackson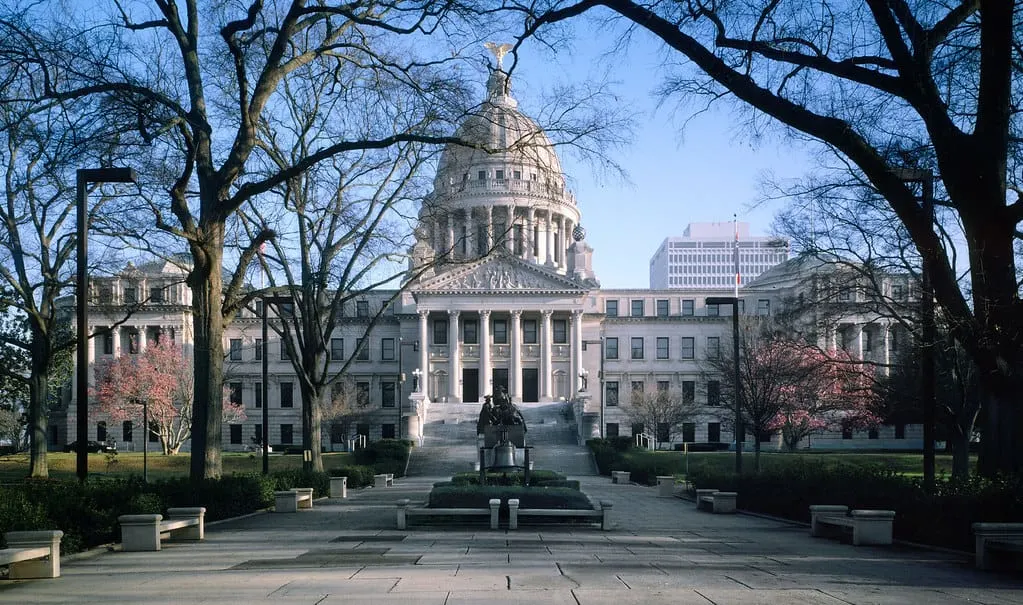 Jackson, Mississippi is the capital city and the home aforementioned Mississippi Museum of Art, the Mississippi Children's Museum, and the Mississippi Museum of Natural Science. But wait, there's more!
Did you know you can actually tour the home of the governor of Mississippi? Built in 1840, it has the distinction of being the second-oldest continually occupied governor's mansion in the United States!
Your family can also take a tour of the state capitol building to see where state laws are made. For some free fun in Jackson, head to the Old Capitol Museum to learn about state government history while you walk the halls where monumental legislative actions, such as the decision whether to secede from the United States, actually occurred.
Jackson is also home to the Mississippi Civil Rights Museum. The museum features exhibits which cover Mississippi's tumultuous past and involvement with the Civil Rights Movement.
Learn About Mississippi's Civil War History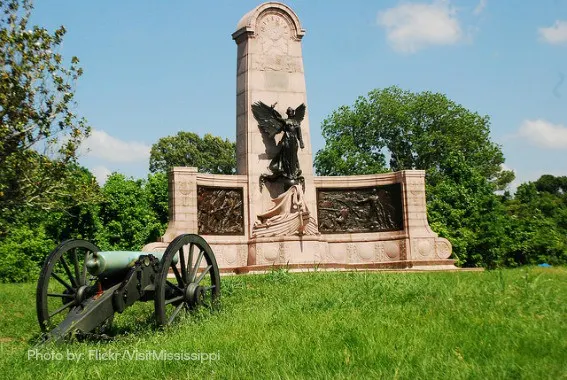 If your family is interested in learning about the United States' Civil War, Mississippi is a great place to visit!
Visit Vicksburg National Military Park, the location of one of the turning points of the Civil War, and tour the battlefield or learn about ironclad gunboats at the USS Cairo Gunboat and Museum while you take part in the great Junior Ranger program at the visitor's center!
Vicksburg is also home to the Old Court House Museum, where families can check out memorabilia from the Civil War and other parts of American history, including a Teddy Bear from Teddy Roosevelt himself!
Over in Biloxi, families will find Beauvoir, the home of the president of the Confederate States of America, Jefferson Davis. This house withstood Hurricane Katrina and is full of antiques and artifacts from the time that the Davis family lived there.
Find things to do with kids near you!
From coast to coast, we're determining the Top 10 Things to do with Kids in each state and dozens of citities in our great nation.