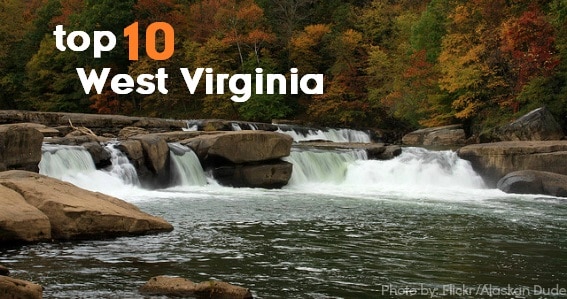 West Virginia offers a plethora of activities for its visitors. Nicknamed the "Mountain State" and given the tagline of "Wild and Wonderful," West Virginia's rugged terrain was formed by the Appalachian Mountains. This landscape makes for incredible outdoor fun. Its history is just as rugged; it was the only state formed by seceding from a confederate state during the civil war. Here are the top activities for kids that help make West Virginia wild and wonderful.
10. See the Wild Animals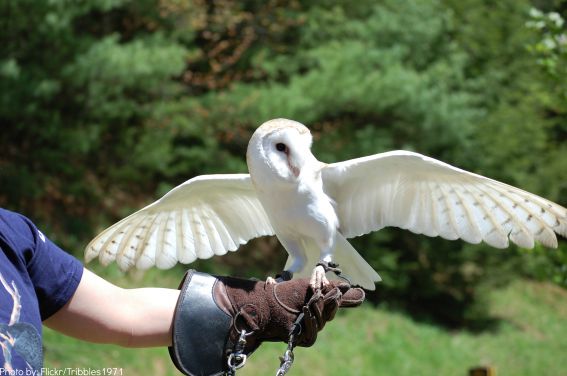 In a place as wild as West Virginia one would expect to find some animals zooming about the terrain. West Virginia is home to several centers dedicated to animal care and education. To see animals native to the state visit West Virginia State Wildlife Center in Buckhannon. For those with a heart for baby animals, head over to Kingwood where at Horvatter's Wildlife Zoo you can see a whole host of them. You can also let a giraffe eat out of your hand. See domestic and exotic animals in an intimate setting at Perry Wildlife Zoo in Wardensville. Kiddos who learn by being hands-on will love the Good Zoo's Discovery Center in Oglebay. Even the littlest ornithologist can learn about bird veterinary care at Three Rivers Avian Center in Hinton.
9. Enjoy the Wonderfully Unique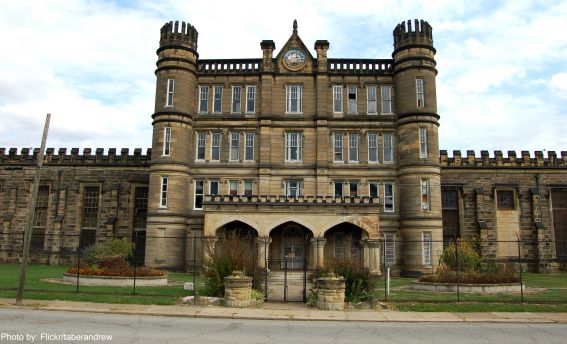 West Virginia is full of creative and unique attractions. The Clay Center has the market cornered on performance art, natural wonders, and the sky. Visit its planetarium, hands-on children's exhibits, and take in a performance of the Appalachian Children's Chorus (coming November 17th, 2013). Who doesn't love a good puppet show? Wonderment Puppet Theater in Martinsburg puts on puppet shows for the younger crowd on weekends and for special occasions. Have a puppeteer in the family? Let them try their hands at making their own shows at the Children's Museum of the Ohio Valley in Wheeling. Does your child love sparkle and shine? Kids can watch artisans make glass beads at Fenton Art Glass in Williamstown or discover the history of glassworks through the American Glass Museum in Weston. Visitors can pick out the perfect shooter to knock the rest of the marbles out of the circle at Marble King in Paden City and then tour the marble museum. Kids who want to learn a craft can learn  at the West Virginia State Museum in Charleston. Toys, toys, and more toys can be found at Marx Toy Museum in Moundsville and the Kruger Street Toys and Train Museum in Wheeling. Huntington's amusement park, Camden Park, echoes back to a time when wooden roller coasts were mainstays. If you like unexplained mysteries, let gravity play with your mind at the Mystery Hole. And, for a ghost story and scare head over to take a tour of the West Virginia Penitentiary in Moundsville.
Share with us a unique attraction you found in West Virginia!
8. Explore the Wild Underground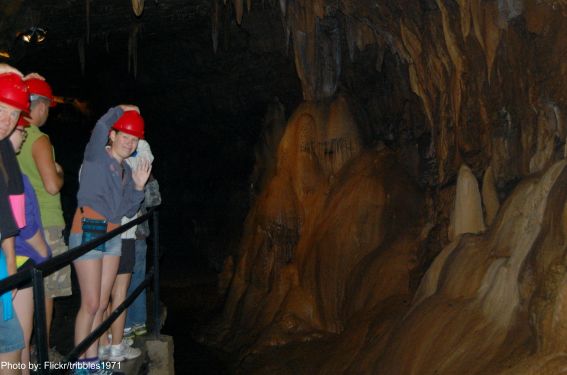 While all this activity is quickly flourishing above ground, just below West Viriginia's surface things are growing at a much slower pace as minerals form stalactites and stalagmites and pressure builds to create coal. West Virginia is home to four magnificent limestone caverns. At Seneca Caverns in Riverton see how the Seneca tribe of Native Americans used the cavern as part of their trade route. Seneca Caverns has many ways for families to experience the area including an hour-long cave tour suitable for younger kids. The more daring can participate in caveXplore, a caving experience (ages 16 and up). Those who want to stay above ground can try their hands at mining gemstones from a bag of earth taken from the ground. Lost World Cavern in Lewisburg offers a 45 minute self-guided tour, as well as a 4 hour caving experience. They also boast a dinosaur museum where you can learn about the prehistoric creatures that were found in the cavern. Over in Cabins, Smokehole Cavern is named for the smoke that came out of the cavern from the curing of meats by the Seneca tribe. Guided tours and gemstone mining are also available at Smokehole Cavern. While in Ronceverte, visit Organ Cave which is both a National Historic Landmark for its significance in the Civil War and a National Natural Landmark. Many prehistoric animals have been found inside. West Virginia has a rich coal mining history. Visitors in Beckley can take a guided tour of Exhibition Coal Mine hosted by veteran miners and walk around the mining camp. While in Beckley visit the Youth Museum of Southern West Virginia to learn more about life in the pioneering days.
Once you come back to the surface head over to Charleston to learn more about West Virginia's natural history at the Culture Center.
7. Seek the Coveted Geocache out in the Wild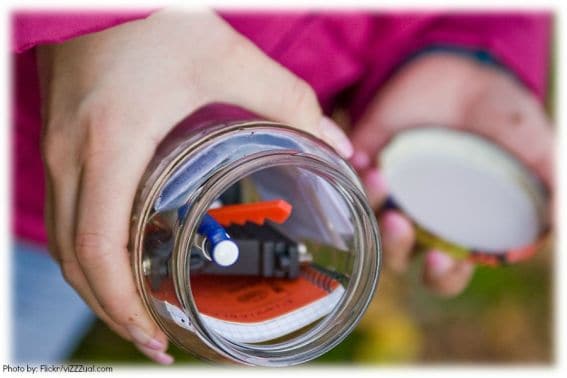 West Virginia has truly embraced geocaching. Geocaching is perfect for anyone with the heart of a treasure-hunter. The game is played by using GPS coordinates to take the player to a hidden geocache. Once the player finds the geocache, there is usually a box with small treasures and a log in which the player writes his/her name and the date the cache was found. The rugged terrain and rural landscape of West Virginia make for perfect geocaching conditions. More than two dozen geocaches are hidden throughout West Virginia's State Parks. In addition, there are two trails systems that are home to their own geotrails: Coal Heritage GeoTrail in Beckley and Hatfield McCoy GeoTrail in Williamson. These two trails have geocaches placed at culturally or historically significant sites. Three departments of West Virginia's government have come together with the conception of ExploreWV. ExploreWV's eco-challenges allow participants to explore the mountains of West Virginia, and receive a coin reward for finishing. (Please contact ExploreWV to see whether a challenge will be played during your visit.) Geocaching in West Virginia: gain some knowledge while having an outdoor adventure.
See more of Trekaroo's Geocaching Experiences!
6. Adventure in the Wonderful Snow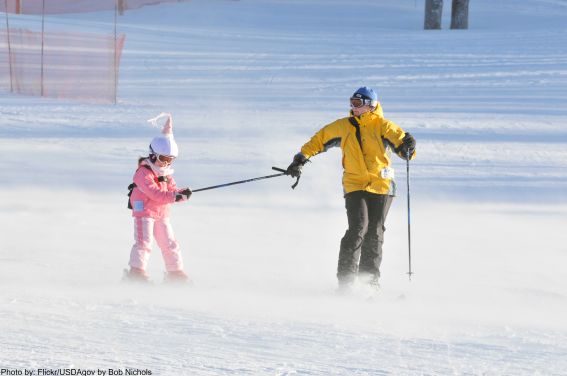 West Virginia's mountains make it an incredible destination for winter activities. Snowboard down Snowshoe Ski Resort in Snowshoe. Experience the quiet beauty of snowshowing all through the state. Race down the double black diamonds. Learn to ski. Take a snowmachine tour.  If you feel more comfortable staying off of your feet, see how fast you can go while snow tubing. Traverse the slopes on telemark skis. Take on the snowboard terrain park at Oglebay Resort in Wheeling. Get the whole family together for ice skating at Canaan Resort.  Would your family benefit from an adaptive ski program? Check out Timberline in Davis. Leave the baby in good hands in child care and adventure as adults or with your older kids at Winterplace in Ghent. Glide through 50km of groomed cross-country ski trails at White Grass in Davis and 35km of pristine non-groomed trails around Slatyfork through Elk River Touring Company.
Snowboard with the family and book your hotel here!
Here is a comprehensive list of West Virginia's snow resorts, an itinerary for your time at Snowshoe, and more about skiing in the area.
5. Relax on a Wonderfully Scenic Train Ride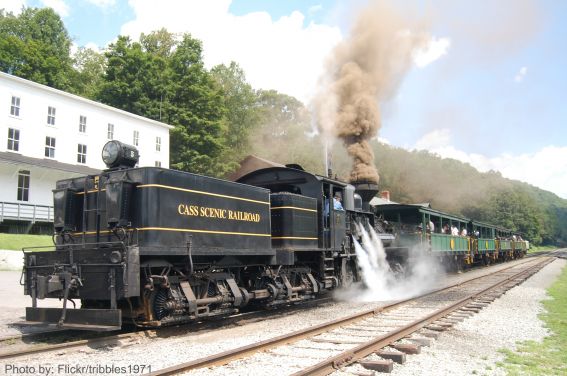 West Virginia's railroads helped propel the rural state into commerce during its infancy. West Virginia is chock full of natural resources: coal, salt, and hardwood, just to name a few. The trains picked up the goods in the hills, transported them through the Appalachians, and delivered them to consumers. Over the years these cargo train lines have been adapted for tourists. Now, people can sit back, relax, and enjoy a train ride through some of the most beautiful country West Virginia offers. Wildflowers, mountains, and trees are on the docket when you ride with Durbin and Greenbrier Valley Railroad in Elkins. On the New River Train, riders get the pleasure of seeing the best of West Virginia's fall foliage! The Collis P. Huntington Railroad Historic Society operates the New River Train as a seasonal train for the fall trips and offers other theme rides throughout the year. A ride on Romney's Potomac Eagle Scenic Railroad almost guarantees that you will spot the most important bird for the United States: the Bald Eagle! Take a ride back in time with Cass Scenic Railroad State Park. Located in the Cass Scenic Railroad State Park, these steam trains allow riders to see the historic town of Cass and learn more about the history of the area in the museum. If a train ride to the big city for a weekend getaway outside of West Virginia is more your style, hop on the Mountain State Mystery Train in Huntington. With several packages to choose from, your family is sure to find an adventure to suit its fancy. For the staunch train lover, head out to Thurmond Depot to see the refurbished train stop that now serves as a visitor's center for the national park.
Kid-friendly Trains in West Virginia!
4. Play on the Wild Side
West Virginia's Appalachian Mountains allow for some incredible, extreme adventures on and above land. The New River Bridge claims two of these adventures: Bridge Day and the Bridge Walk. On Bridge Day, 400 base jumpers and hundreds of more rappellers, use the bridge as their starting point to leap down into the New River Gorge to the glee of thousands of spectators. For those less experienced with flinging themselves from 800 ft. above ground, participating in the Bridge Walk may be more your style. The Bridge Walk allows fully-harnessed guests to walk across the catwalk below the New River Bridge in a 2-3 hour tour. For those who want a little more thrill, the tour is offered during full moons. (Full moon tours are dependent on weather. Please call ahead.)
Step back a little from the bridge and notice the mountains and forests that surround it. They are also teeming in adventure. Ziplining through the trees as they change color in fall just may be one of those highlights of your life. TimberTrek in Lansing offers several different ziplining tours for every level. Before burning those calories high in the sky, stuff yourself with a yummy breakfast at Smokey's on the Gorge.
If heights make you nervous, perhaps you can get some adrenaline flowing on an off-road adventure. West Virginia has an expansive set of off-road trails specifically for ATVs and the like. McCoy Hatfield Trails has 600 miles of trail with trailheads throughout the state. Burning Rock Outdoor Adventure Park in Tams offers an ATV minded vacation including lodging, extreme rides for the experienced, and guided rides for the less experienced. There are many options for lodging, rental information, and tours for ATV trips in West Virginia.
Explore more cool kid-friendly spots in New River Gorge!
3. Take on the Wonderful Waters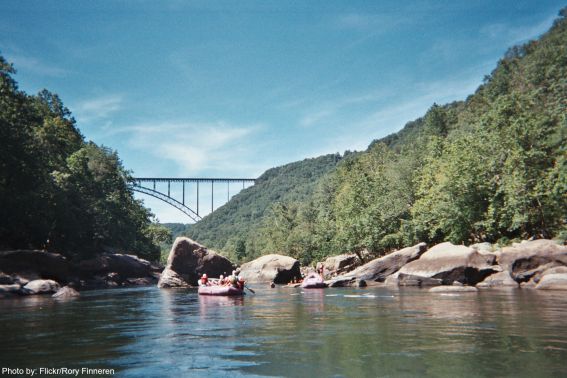 While hanging out on land is great, perhaps you are part of a family that likes to get their feet wet. The snow on West Virginia's mountains melts, making incredible water sport opportunities in the rivers and lakes. If rafting world-renowned class V rapids is your love, Upper Gauley River is where you want to head. For those new to riding the rapids or with younger kids Adventures on the Gorge in Lansing offers a trip on the Upper New River that is appropriate for first time rafters ages 6 and up. Want to see the river at a nice clip? New River Jet Boats offer 20-30 minute tours to the New River Gorge Bridge. If a leisurely afternoon on a stand up paddleboard skimming a serene lake or a scenic float ride are more your speed, check out River Riders in Harpers Ferry.
Sometimes heading out into the wilderness isn't an option. For those times, West Virginia's wild can be found at its water parks. Atkol's Water Ways guests can relax on the lazy river or take on the twisty slide. Surf the waves of the wave pool at Waves of Fun in Hurricane.
Visit Lansing and find the best hotel deals here!
2. Stand in Awe at the Wild Historic Sites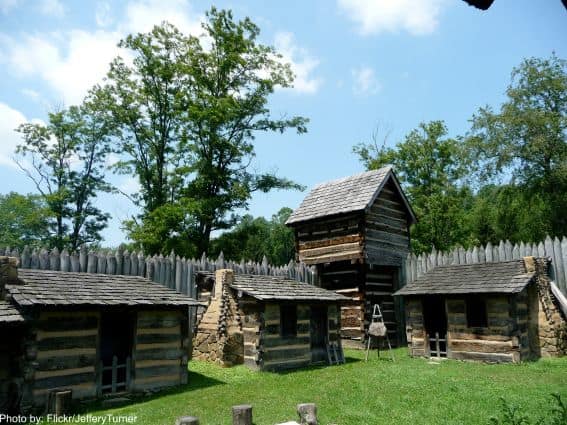 West Virginia played a major role in civil war and early American history. At Tu-Endie-Wei State Park see the monument overlooking the Ohio River in remembrance of the fight between frontiersmen and Chief Cornstalk and his tribesmen in 1774. Up in Fairmont is Prickett's Fort, a former settler hideout from Native American war tribes. Visitors can experience life in the frontier days by touring the fort and watching demonstrations. Take a tour of the Heritage Farm Museum and Village in Huntington to get a personal experience of old Appalachian culture. West Virginia's Baltimore and Ohio Railroad was highly coveted by both the union and the confederacy during the civil war, spawning several uprisings. Visitors can retrace West Virginia battles along the Civil War Discovery Trail, including famous battles like Carnifex Ferry and the last civil war battle in November 1863 at Droop Mountain that ended with the confederacy retreating into Virginia. Tour the Belle Boyd House, home of the infamous civil war spy in Martinsburg. For an in-depth look at West Virginia culture and history visit the West Virginia State Museum in Charleston. Cap your visit off with a trip to Harpers Ferry. Harpers Ferry is the site of epic civil war battles including the raid of John Brown, the stark abolitionist, on the town. It is also the prime place to visit for walking history tours.
There are many more civil war sites to check out in West Virginia!
Visit our list of top attractions in Harpers Ferry!
1. Explore the Wild Mountains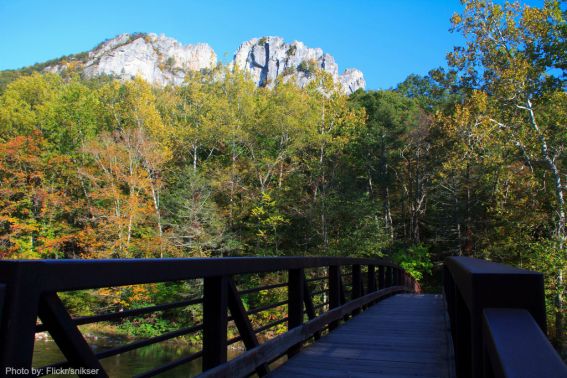 West Virginia's rural population means there is a lot of beauty to behold. Traipse across the boardwalk through huge rock formations at Beartown State Park in Hillsboro. Walk part of the North Bend Rail Trail, which is 72 miles of the larger American Discovery Trail and has 13 tunnels and 36 bridges. Enjoy the 20 minute sternwheel boat rides to Blennerhassett Island Historical State Park and then tour the island on rented bikes. Your family will love hiking to the waterfall in Blackwater State Park. For urban exploration, stroll through the grounds of the Capitol building in Charleston and then walk inside to tour the magnificent marble architecture. While near Charleston, head over to Kanawha State Forest to take in the beauty of forested trails, especially in the fall. You'll be in awe of the behemoth Seneca Rocks. Tour the discovery center and then take in the sights from the viewing platform at the top. Check out the merging of the Potomac and Shenandoah rivers in Harpers Ferry. And, since you will be heading there for the next Bridge Day, for possibly one of the best views in the state, look up from the bottom of the New River Gorge Bridge. (Be prepared to hike up and down a lot of stairs.)
Enjoy the hike and choose from these lodging options!
Looking for an incredible meal while in Charleston? We have you covered. 
What state do you want to visit next?
From coast to coast, we're determining the Top 10 Things to do with Kids in each state of our great nation.   Head here to see what tops the list in your favorite state.
Comments
comments