Thinking about an Arkansas family vacation? The "Natural State" is a great destination for history buffs, outdoor addicts, and the lovers of true Americana. Do you need more proof that there are lots of fun things to do Arkansas with kids?
This gem of a state is home to the only place in the world where you can dig for diamonds and keep what you find! It is a great state to enjoy the natural beauty of the Ozarks, learn about the Civil War, visit a national park, and so much more.
Here are our absolute favorite things to do in Arkansas with kids.
Fun Things to do in Arkansas with Kids on a Family Vacation
1. Take a Walk on the Big Dam Bridge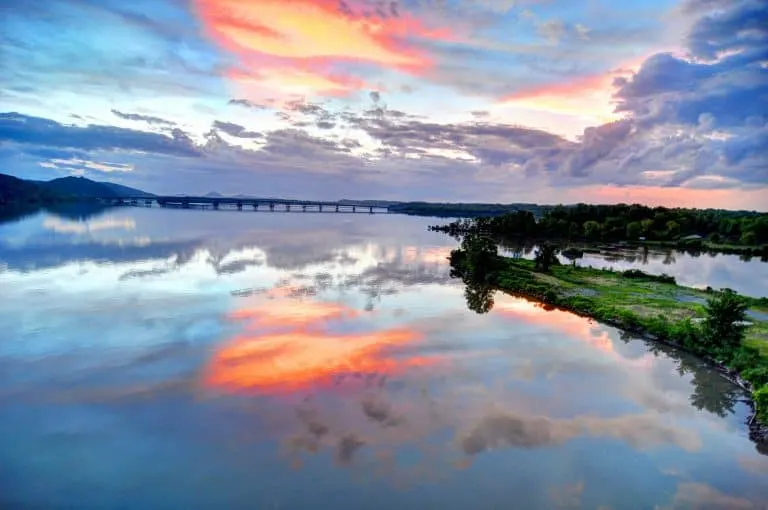 Accessible by foot or bicycle, the Big Dam Bridge is the longest pedestrian-only bridge in the United States. The 4,226 ft. long bridge connects not only the cities of Little Rock and North Little Rock, but also a 15-mile trail system, known as the Arkansas River Trail.
The bridge is open 365 days a year, so make some time to see the picturesque views during the day or get a different view at night when the bridge lights up with hundreds of L.E.D. lights.
2. Visit Historic Arkansas Battlefields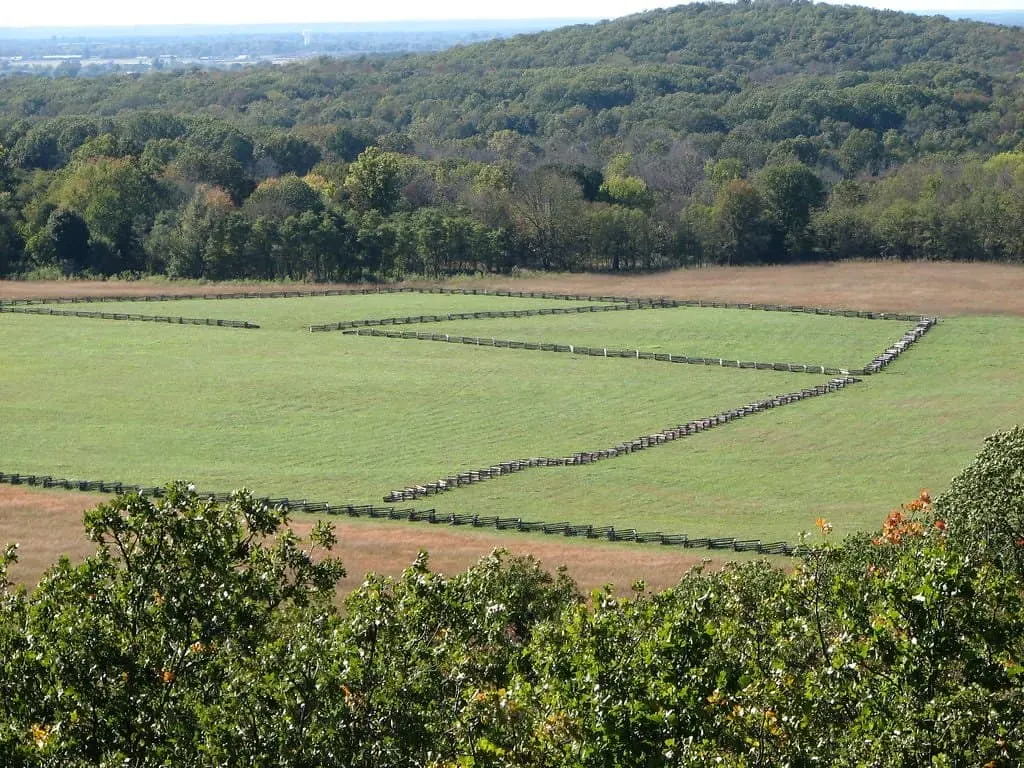 Arkansas's soil is rich in history, including several battles fought during the Civil War. Pea Ridge National Military Park is the best preserved battlefield in Arkansas, and includes a seven-mile self-guided auto tour with ten stops.
At Prairie Grove Battlefield Historic State Park, choose from a self-guided walking or driving tour of the land that in 1862 hosted the battle that kept Arkansas in federal hands.
The Fort Smith National Historical Site is best known for its long-standing relationship with the Indian Territory, which was seized by rebel troops and then recaptured by federal forces. Bringing your family to a place that is right out of the history books is a great way to pay tribute to the lives that were lost.
Check out these 33 things to do in Fort Smith, Arkansas.
3. Take a Scenic Drive or Ride on an Arkansas Family Vacation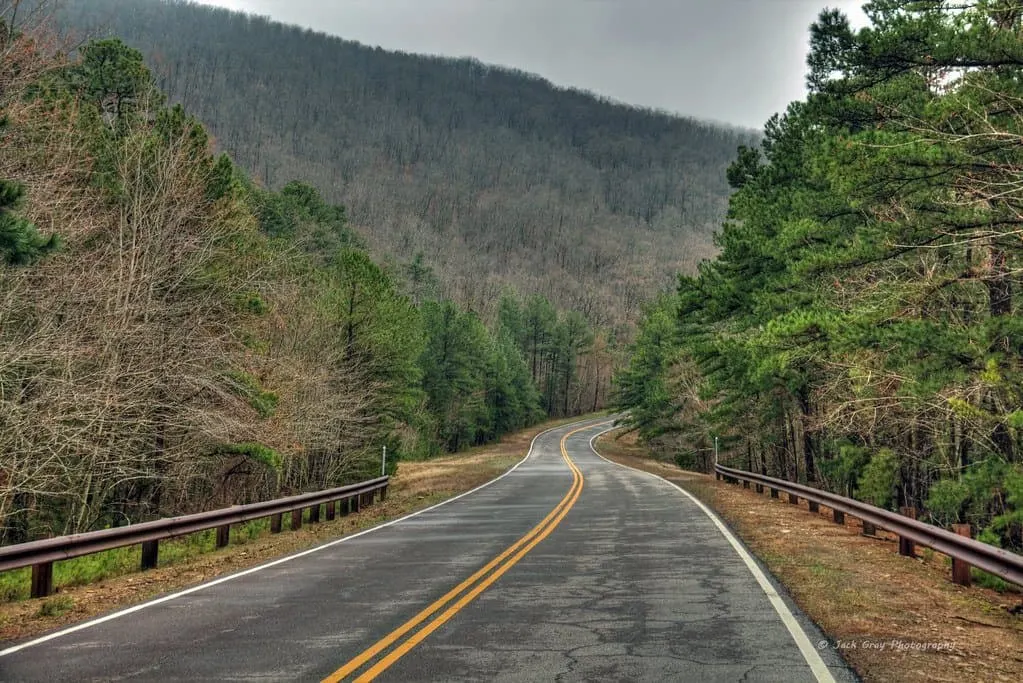 One of the most scenic drives in the nation, Arkansas Scenic 7 Byway runs from Louisiana to the Missouri State line. Passing through both the Ouachita and Ozark Mountains, it is one of the top driving experiences in the United States.
In the fall, Talimena Scenic Drive/Ark. 88 Scenic Byway becomes a visual masterpiece when the foliage turns rich in color and the mountain area sits above the clouds with fog in the lower valleys. The byway climb's to 2,681 feet to reach the top of Arkansas's second highest peak, Rich Mountain, in the Ouachita National Forest.
The Winslow Crowley's Ridge Parkway National Scenic Byway is perfect for the family that wants to spend time devouring Arkansas history. The 198 mile road takes you from Piggott to Helena and passes by five state parks, a national forest, Civil War sites, the former home of Ernest Hemingway, historic homes, museums, rich agricultural areas, and the Delta Cultural Center.
One of the fun things to do in Arkansas with kids is take trip on the Arkansas and Missouri Railroad. Ride in class in a beautifully restored turn-of-the-century car and choose from a 134 mile round trip from Springdale to Van Buren or a 70 mile excursion from Van Buren to Winslow.
4. Make a Presidential Connection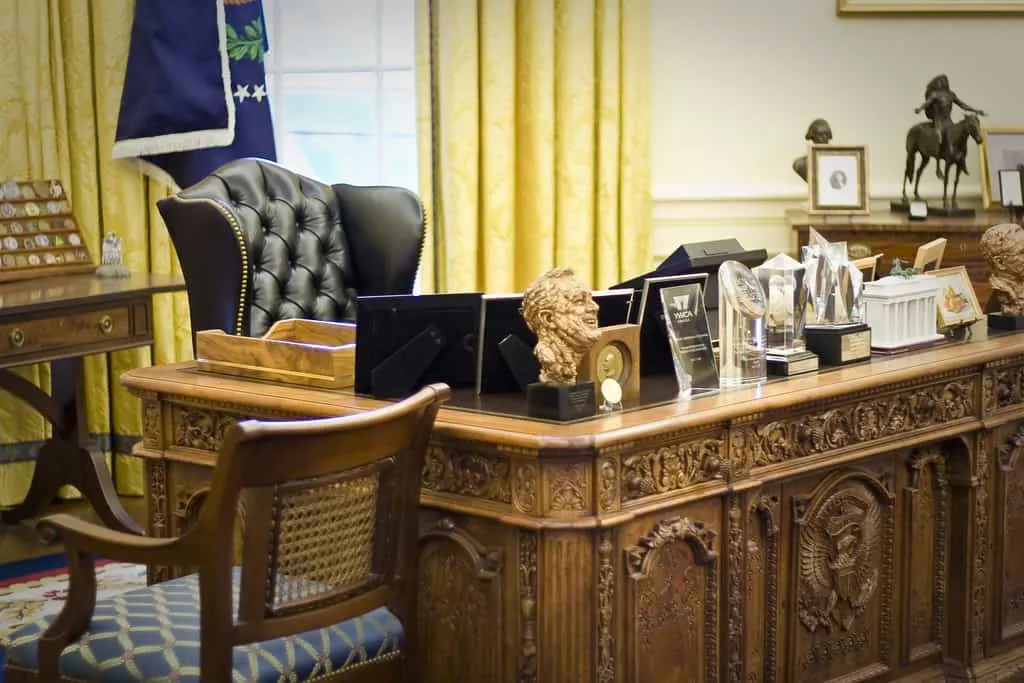 There are only 14 presidential libraries in the United States, which makes the Clinton Presidential Center and Park a national and statewide treasure. The center's mission is to educate both adults and children on government and history.
With the largest collection of presidential papers and artifacts as well as a replica of the Oval Office and Cabinet Room, the history books are sure to come alive for kids!
An easy five-minute stroll from the library lies the Witt Stephens Jr. Central Arkansas Nature Center. It is a surprisingly engaging nature center that features regional creatures of the sea and air.
Be sure to ask for the Nature Search Scavenger Hunt at the front desk. Kids earn a nice prize upon completion. Watch also for daily feedings.
5. Get Filled Up With Culture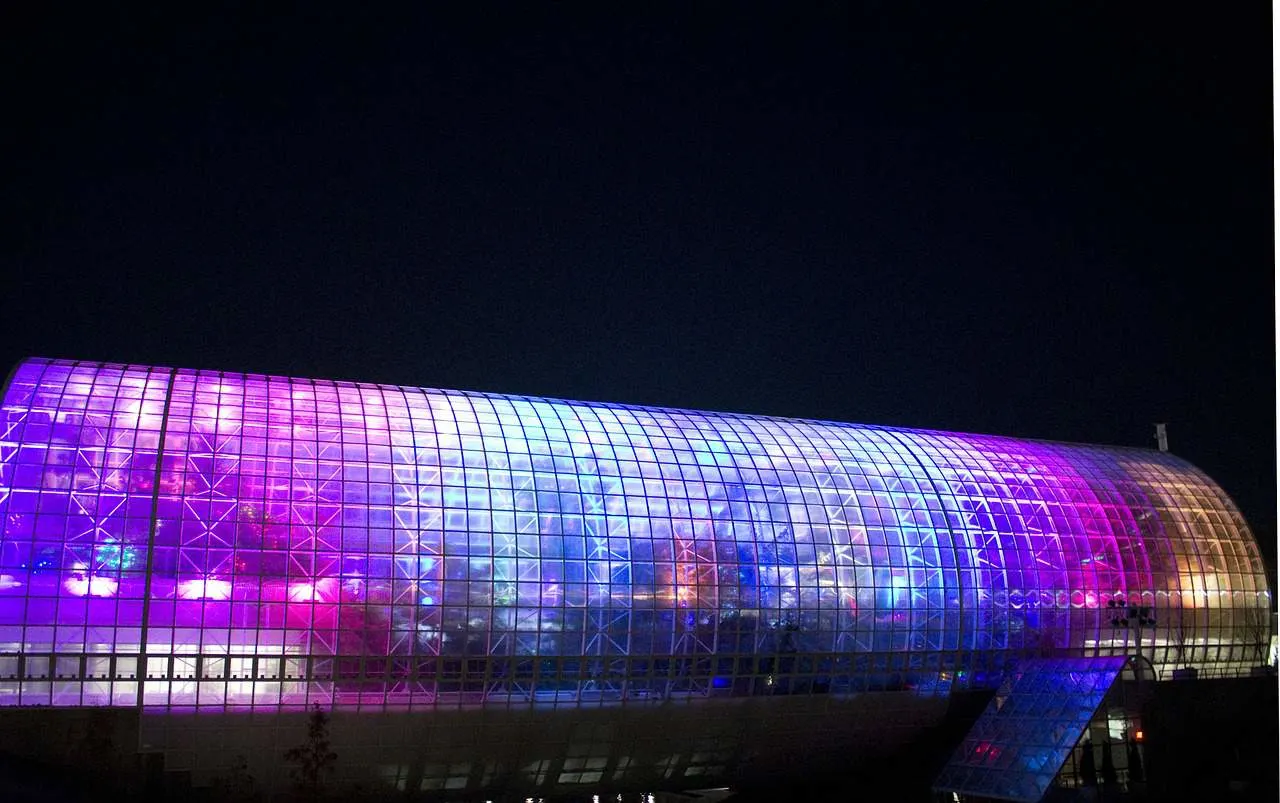 Deemed by art lovers as one of the top attractions in the south, if not the whole country, Crystal Bridges Museum of American Art in Bentonville is a premier art institution dedicated to American art and artists. I'm sure once you see its displays of masterworks, spectacular architecture, as well as its serene setting, you will agree.
More of a science geek? Check out the newly renovated Mid-America Science Museum. Tucked in the forest, this science museum with an outstanding outdoor and indoor space that is one of the things to do in Arkansas with kids that you won't want to miss!
At the Wal-Mart Museum (housed in Wal-Mart's original building) in Bentonville, follow the origin and growth of this Americana giant. There is also a ice cream parlor which is always a hit with the littles.
Explore the Hemingway-Pfeiffer Museum and Educational Center in Piggott, home to Ernest Hemingway's in-laws and where he wrote part of the American classic, A Farewell to Arms.
in Fayetteville, back in time with a glimpse of pre-World War II military artifacts at the Arkansas Air and Military Museum. Displays include vintage aircraft, racing planes, and aeronautical memorabilia.
Want to see something you really don't see every day? The Arkansas Inland Maritime Museum showcases the USS Razorback, a 311-foot submarine that was present in Tokyo Bay at the signing of the Peace Treaty that ended World War II in North Little Rock, far from thwe sea. Now, that's history!
6. Discover Interesting Arkansas Neighborhoods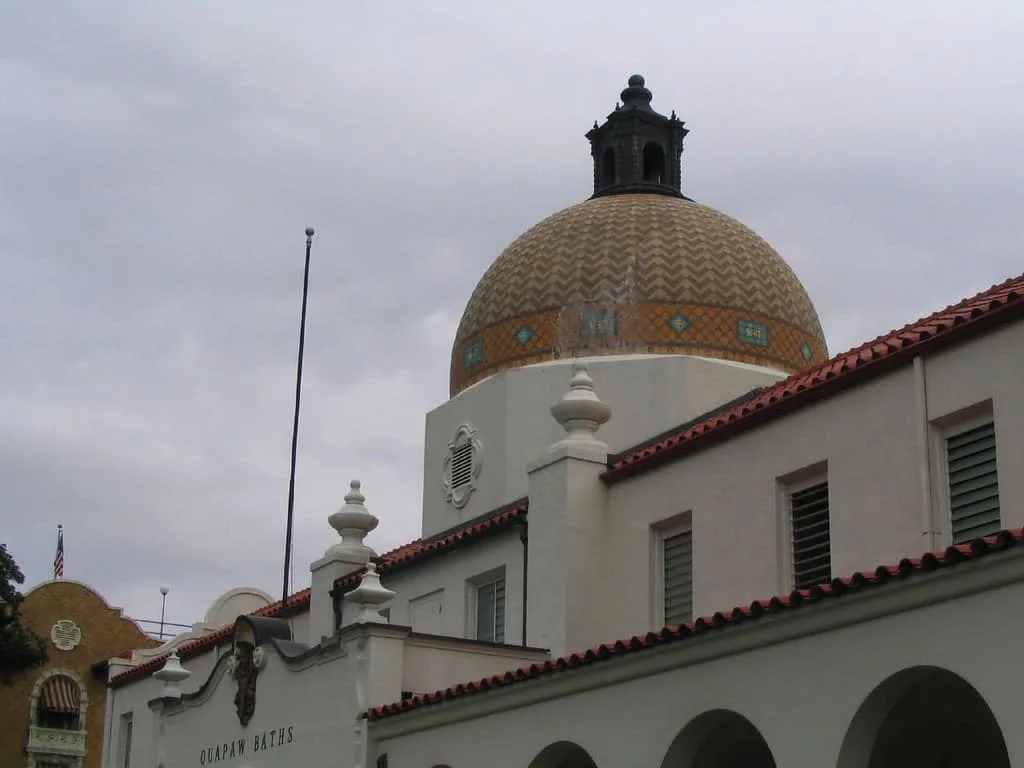 Once an abandoned warehouse district, River Market District in Little Rock is now a booming hot spot with assorted restaurants, shops, art galleries, bars, a library, a museum, and seasonal farmers market.
The area boasts other family friendly attractions including the River Rail Trolley, Heifer International Headquarters and Heifer Village, Junction Bridge Pedestrian and Bicycling Walkway, and the Clinton Presidential Center and Library.
The Van Buren Downtown Historic District is another interesting neighborhood and the perfect place to pick up that special memento or gift.
The beautifully restored Victorian Main Street showcases six blocks of shops, eats, and treats. You will find one-of-a-kind gifts, hard to find collectibles, original art, and local Ozark crafts.
Don't miss touring bathhouse row in Hot Springs National Park for a unique experience. Bathe in the healing hot springs at one of the working historic bathhouses. Buckstaff Bathhouse maintains the traditional aura where men and women are separated for a private bath experience.
For a co-ed experience, try the only other working bathhouse at Quapaw. If you prefer to keep your clothes on, take a tour at Fordyce Bathhouse. This museum also serves as the Visitor Center where kids can receive their Junior Ranger badges.
Explore more of the South. Here are the 10 best things to do in Louisiana with kids.
7. Lions, Tigers, Alligators, & More in Arkansas with Kids!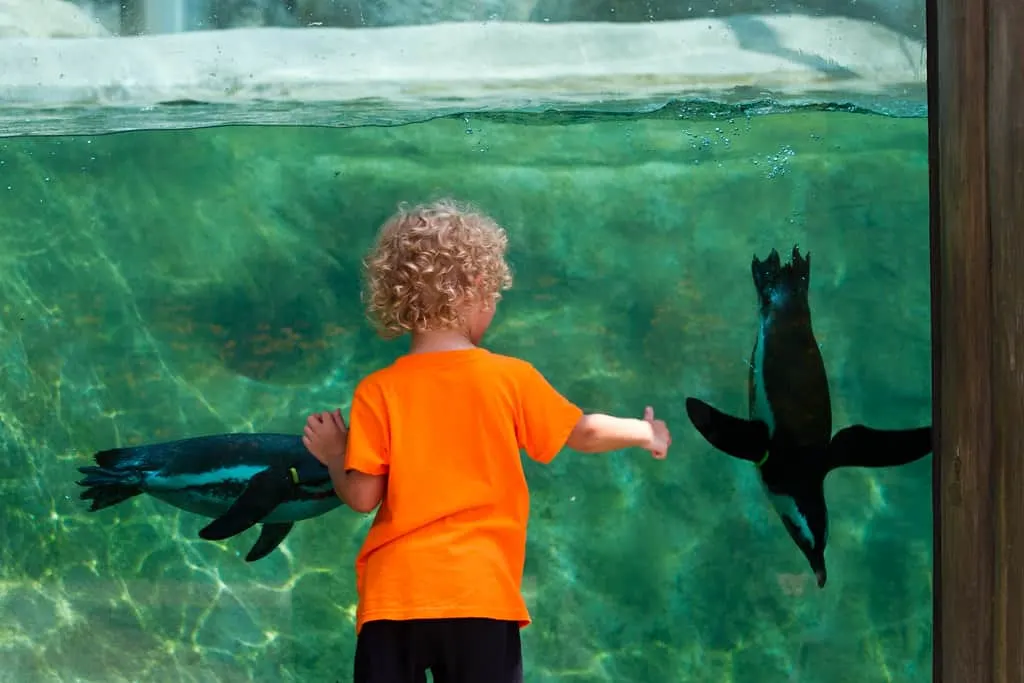 Imagine starting a zoo with just two animals. Well, that is the story of the Little Rock Zoo. This nationally accredited 40-acre zoo is worth a visit. It is home to an abandoned timber wolf, a circus-trained brown bear, and over 725 other animals.
If your family is like mine you won't want to just look at animals, you want to touch them! Get up close and personal at Heifer Ranch where docile animals such as water buffalo, camels, pigs, and goats can be your friends for the day.
If you want to get the heart pumping check out the Arkansas Alligator Farm and Petting Zoo. This small, hands-on, privately owned zoo is home to over 150 alligators, raccoon, lemurs, deer, monkeys, llamas, and loggerhead turtles.
8. Experience the Ozarks on an Arkansas Family Vacation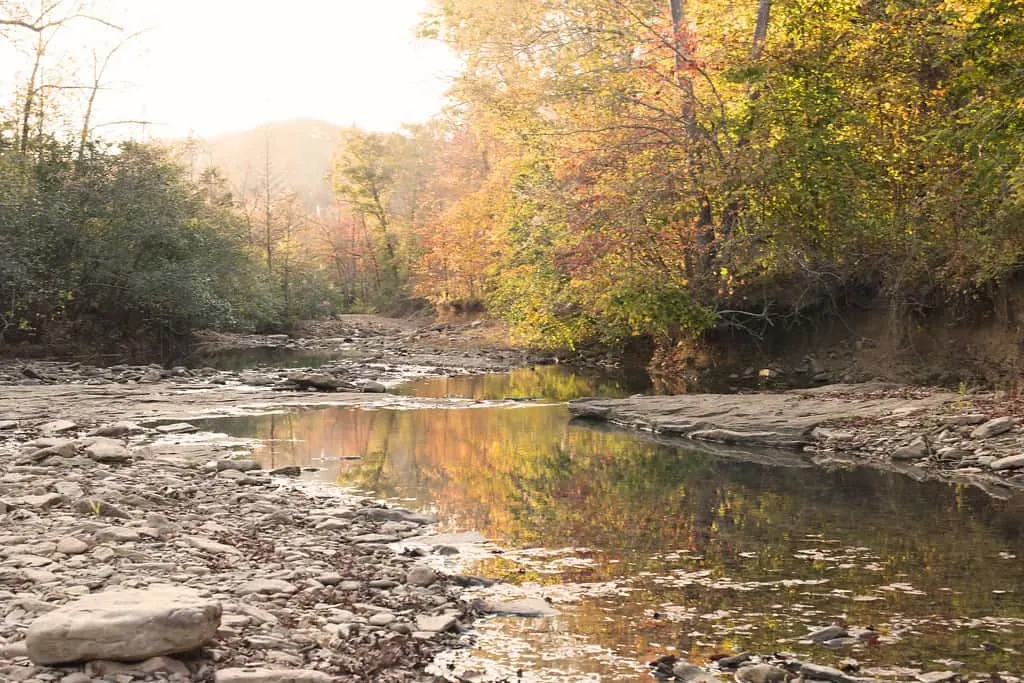 Nestled in the Ozark Mountains is the funky yet hip town of Eureka Springs. It echoes back to the Victorian Era with its magnificent architecture. In Eureka Springs, enjoy fine dining, shopping, antiquing, spas, historic hotels, art galleries, and museums.
The animal lovers won't want to miss Turpentine Creek Wildlife Refuge. The 459-acre wildlife refuge allows its big cats to roam large outdoor habitats. The refuge's mission statement "to provide lifetime refuge for abandoned, abused, and neglected 'Big Cats' with emphasis on tigers, lions, leopards, and cougars" speaks for itself.
Adventurous families will enjoy the Buffalo National River. Flanked by limestone bluffs and beautiful vistas, I couldn't think of a prettier place in Arkansas to hike, fish, rock climb, explore caves and waterfalls, or just relax and watch the state's elk herd. Both campgrounds and other lodging are available for longer stays.
Preserving the music of the mountains, the Ozark Folk Center State Park is dedicated to keeping Bluegrass and Folk music alive. The Ozark Folk Center is also the place to go if you've ever wanted to learn how to throw a bowl, forge iron, quilt, or witness over 15 other old-time craft demonstrations.
Ranked among the most beautiful underground discoveries of the 20th century, the stunning and massive limestone caverns at Blanchard Spring Caverns have tours for all skill levels, and the added bonus of lighted walkways.
Love the Ozarks? Here are the top 10 things to do in Branson with kids.
9. Go Take a Hike in Arkansas with Kids!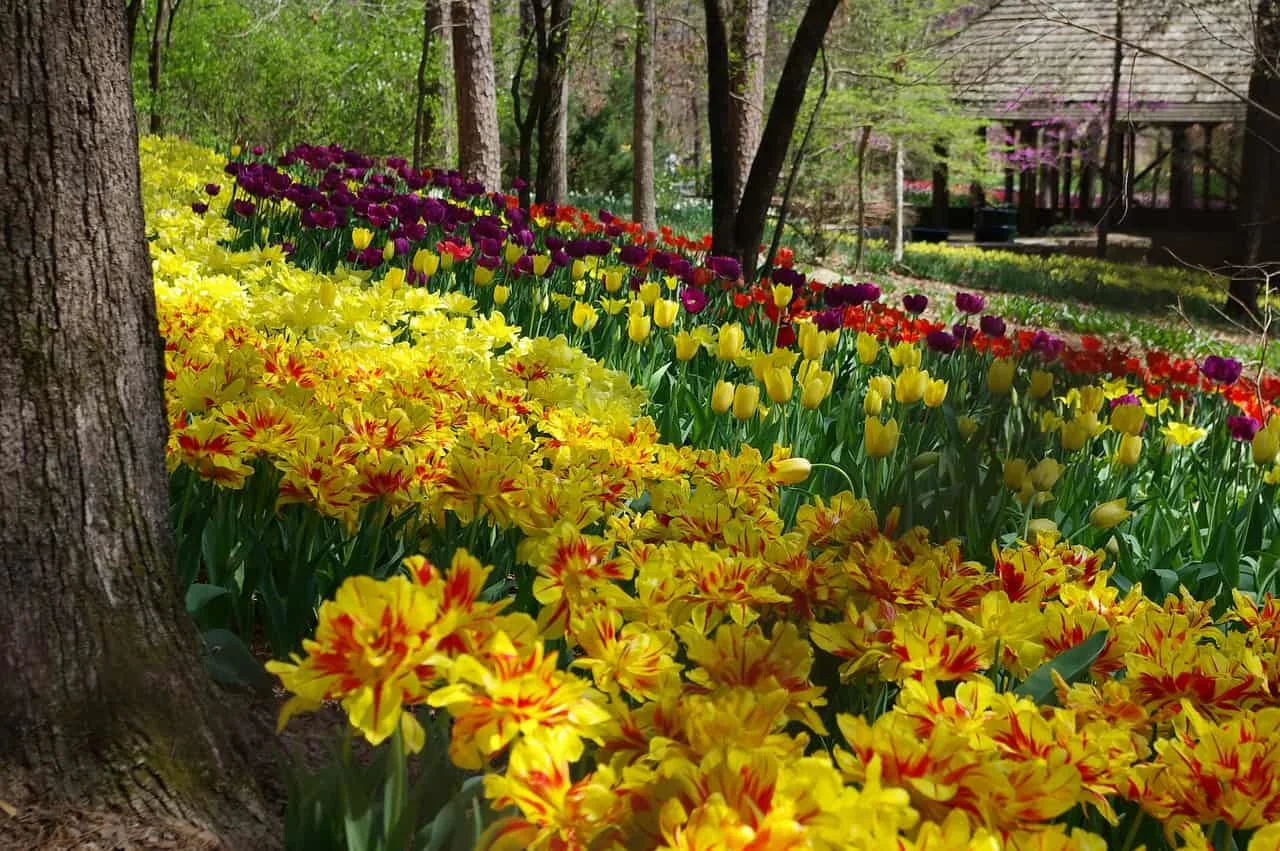 Cedars Falls Trail might have the biggest payoff ending at one of Arkansas's tallest and most beautiful waterfalls. With panoramic views of the Arkansas River and the surrounding farmland, this hike is nothing less than spectacular.
Beautiful countryside surrounds the Albert Pike Recreation Area making hiking the Little Missouri Trail a favorite. A few bonus features are the cascading waterfalls, rock outcroppings, scenic views, and swimming holes. Can we say heaven?!
For those that like to explore, make sure to bring your flashlights when hiking Lost Valley Trail. This scenic trail not only has beautiful waterfalls, but also caves to explore.
Walk leisurely through Garvan Woodland Gardens a woodland extravaganza especially fit for a multi-generational excursion. Marvel over the flora and fauna especially the Dutch tulips.
Run through the woods to discover waterfalls, a cave in the Children's Garden, the model train garden, and an enchanting Fairy Village. The scenic wildflower overlook of Lake Hamilton tucked behind the sylvan setting will take your breathe away. Sit and rest a while inside the stunning Anthony Chapel, built by students of Frank Lloyd Wright.
10. Explore Mines, Lakes, & Parks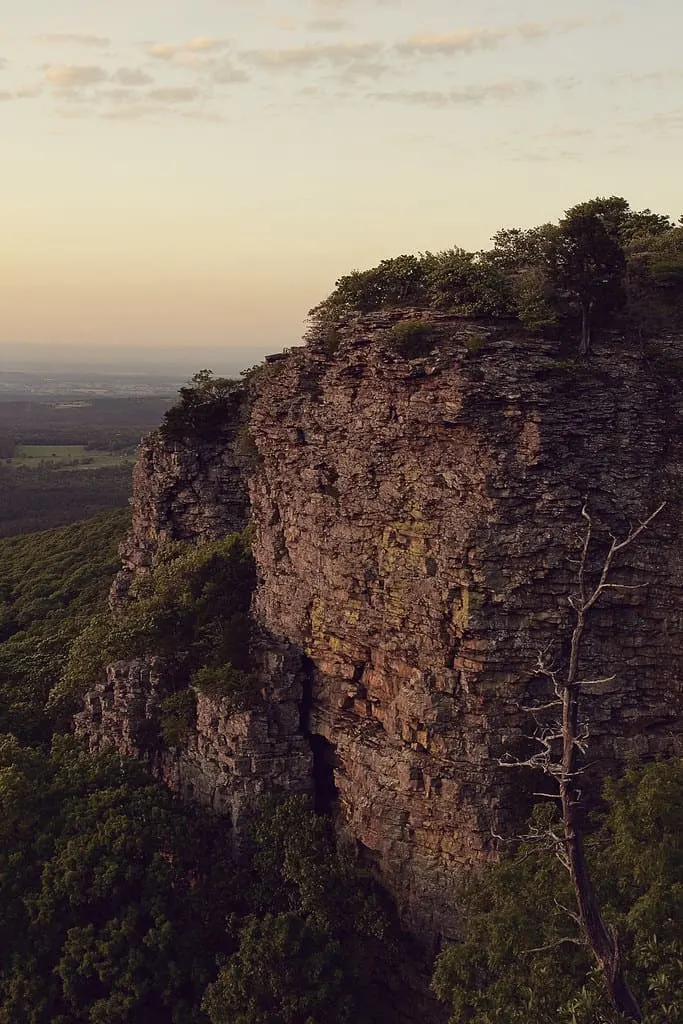 Mines, lakes, and parks, oh my. The novelty of the experience is what brings visitors out to mine for crystals. No wonder, Hemmingway took solace in AR mining for the great American novel -and came up with Farewell to Arms!
At Wegner Quartz Crystal Mines, visitors take a pickaxe and pail to dig through red clay dirt for crystals. Pick up anything that shimmers. The fully formed, mature crystal have sharp edges and angles.
Many of the crystals are embedded with limestone. Beauty is certainly in the eye of the beholder. As a bonus, visitors can take whatever they can fit in the pail and bring it home to line the garden or to use as desk weights, a sparkling reminder of the novel experience.
Drive beyond the cattle gate and the ponds to sluice for gems. Fossils and arrowhead pails rank the highest. The pail with the high-grade gemstones includes topaz, sapphire, aquamarine, varieties of crystals. Sluicing for gems is typically the highlight for kids. Be sure to stop by mouthwatering Ari's Little Italy, a gem in its own right.
If you dream of discovering diamonds, Crater of Diamonds State Park is one of the only places in the world where the public can hunt for diamonds and keep whatever they find. You can rent all the equipment you will need directly onsite.
Greers Ferry Lake is a favorite among water enthusiasts; some might say it's the perfect water playground. With 40,000 acres of pure nature, there are endless opportunities to explore and play.
One of the great natural wonders of mid-America, Mammoth Springs, is an incredible sight in itself with an immense water-flow (9 million gallons an hour). Where does all this water go? The flow creates a 10-acre lake and continues into Spring River, an area perfect for year around canoeing and fishing.
Adrenaline junkies should head up to the highest point in Arkansas in Mount Magazine State Park. Hang gliding, rappelling, rock climbing, horseback riding, camping, biking, and hiking are its big draws.
If you're looking for the perfect overnight location, check out Petit Jean State Park or DeGray Lake Resort State Park.
Petit Jean State Park cabins and campsites are among streams, unmarred woods, ravines, springs, caves, interesting ecological formations, and the 95-foot Cedar Falls.
On the other-hand if you're looking for a "glamping" experience, then DeGray Lake Resort State Park is the place for you. Arkansas's only resort state park has glamorous camping down pat. It is located near Hot Springs and Little Rock, making it an easy weekend getaway.
What state do you want to visit next?
From coast to coast, we're determining the Top 10 Things to do with Kids in each state and dozens of nation in our great nation.