Looking to escape the summer heat of the South? A Smoky Mountain road trip is the perfect summer family vacation getaway in America's Appalachian Mountains. Enjoy classic scenic drives along Newfound Gap Road in Great Smoky Mountains National Park in Tennessee or along the Blue Ridge Parkway in North Carolina. Stop at a visitor center in Cades Cove or at the Mountain Farm Museum to find the best hikes for your family. Float along the stream in Deep Creek or go horseback riding at Smokemont for a memorable Smoky Mountain vacation with your family.
Smoky Mountain Vacation Itinerary
Day 1 Smoky Mountain Road Trip: Arrive in Gatlinburg, TN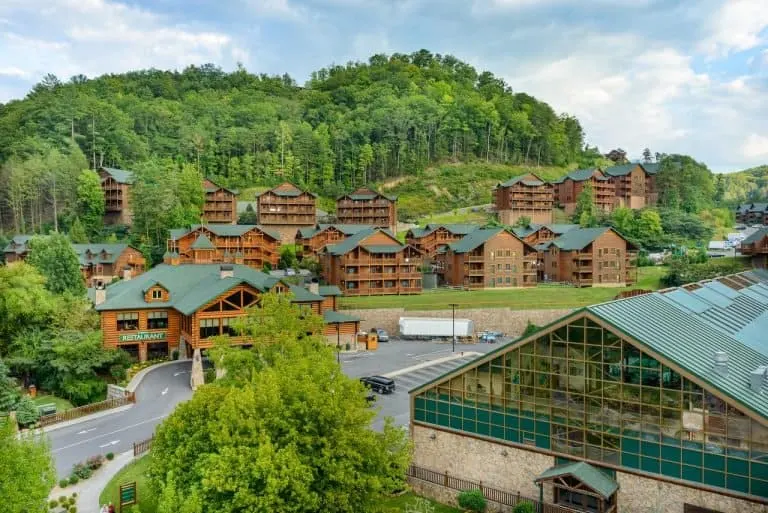 Start your Great Smoky Mountain vacation by driving to Gatlinburg, Tennessee from the nearest airport in Knoxville. Check in at Westgate Smoky Mountain Resort and Spa for a lodging option that delivers on comfort and recreation for the kids. After a long day in the national park, this Gatlinburg resort with a very 'Daniel Boone' feel offers kids downtime in the pools and the indoor water park, Wild Bear Falls.
If you would rather stay in a cabins, these 30 Gatlinburg cabin rentals are perfect for those wanting to spend a few days exploring the area.
Day 2: Explore Tennesee's Cades Cove Loop Road in Great Smoky Mountains National Park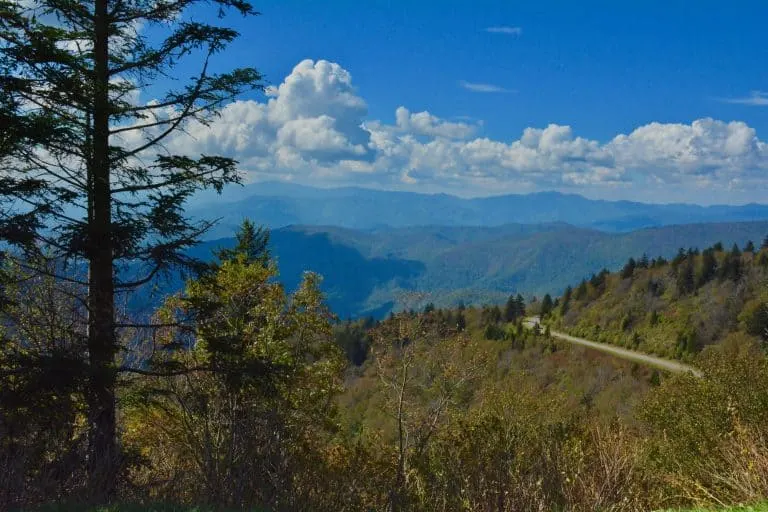 Early summer mornings in the Great Smoky Mountains are peaceful. The mist hangs like a blanket over the creeks and winds through the mountains like wispy smoke. It's best to get an early start when exploring Great Smoky Mountains National Park in the summer months. Early risers get into the park ahead of the crowds and inevitable summer humidity. Starting your day with a visit to the Cades Cove Visitor's Center is a good idea. At the visitor center, families can pick up Junior Ranger booklets for the kids, get a schedule of activities for the day, and talk to a ranger about hikes that would be a good fit for your family.
If you want to get an even earlier start exploring the Cades Cove area of Great Smoky Mountains National Park, drive to stop #10 near the end of the Cades Cove Loop to begin the day hiking to Abram's Falls. Abram's Falls are one of the most popular waterfalls in Great Smoky Mountains National Park. The hiking trail is a relatively flat 2.5 mile in-and-out trail beside a creek. This valley is known for black bears so do keep watch. Families will likely want to pack snacks or even a picnic lunch to enjoy along the trail.
At the end of a full day exploring the Cades Cove Loop, head back to Gatlinburg for the night. If your afternoon gets rained out, visit Ripley's Aquarium of the Smokies in Gatlinburg, TN.
Check the best deals on Family Friendly Hotels in Gatlinburg
Day 3: Drive the Newfound Gap Road across Great Smoky Mountain National Park to Bryson City, NC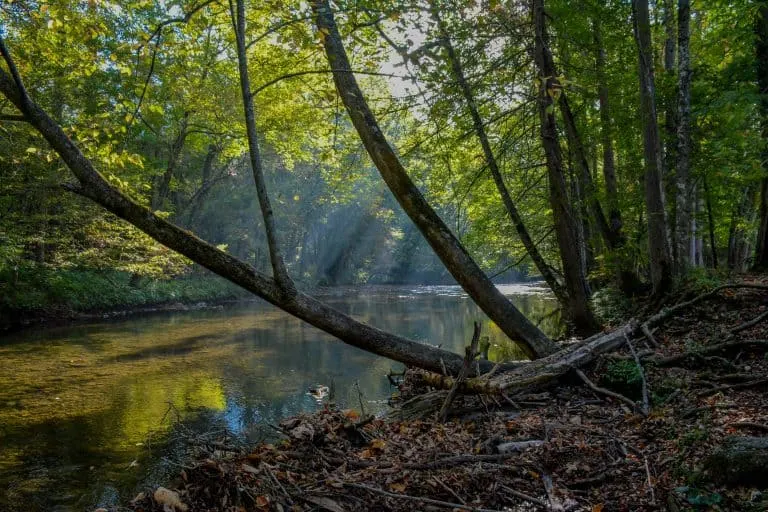 Newfound Gap Road is one of the most popular scenic drives in the United States due to its mountaintop vistas that stretch as far as the eye can see. This 32-mile mountain pass crosses the Smoky Mountains from Tennessee into North Carolina. Be sure to stop at Clingman's Dome. It is the highest peak in the Smokies at 6,643 feet. There is a short, paved trail up to the viewpoint where families can take in spectacular mountain views.
Continuing down the mountains into North Carolina, families can stop at the Mountain Farm Museum adjacent to the Oconaluftee Visitor Center to walk through historic buildings and complete the Junior Ranger program. There is also kid-friendly horseback riding available nearby at Smokemont Stables.
Ready to cool off in a stream or river? Drive over to Bryson City, about a half hour from the Oconaluftee Visitor Center. The Deep Creek area of Great Smoky Mountains National Park has three small waterfalls and a network of family-friendly hiking trails. Families can even rent tubes to float down the stream past the largest of the falls. In nearby Bryson City, families can try out paddle boarding or kayaking on the Tuckasegee River with Bryson City Outdoors located in the center of town.
Where to Eat in Bryson City
Bryson City certainly feels like small town America. But, somewhat surprisingly, there are plenty of yummy options for every meal. Stop at Nate and Nicks for a pizza dinner. Their pizza covered in a classic artichoke-spinach dip and cheese is certainly a great reward if you've been hiking all day. The High Test Deli and Sweet Shop is the place to go in Bryson City to get a picnic lunch for your hiking adventures.
Day 4 of Your Smoky Mountain Vacation: Drive the Blue Ridge Parkway to Asheville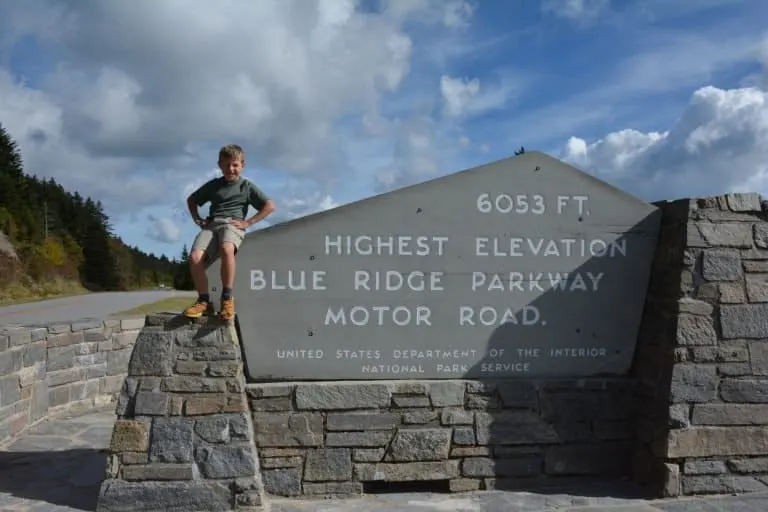 Leisurely driving the Blue Ridge Parkway should be part of any traveler's Smoky Mountains vacation. From Bryson City, drive back to Cherokee and the southern terminus of the Blue Ridge Parkway. Stay on the Parkway about 90 miles until Asheville. The best hiking areas for families along the Parkway between Cherokee and Asheville are at Waterrock Knob, Graveyard Fields, and Mount Pisgah.
If the kids are beginning to tire of mountaintop views, head directly to Asheville and take the afternoon to tour the famed Biltmore Estate. The Biltmore Estate has a fun, kid-friendly audio tour narrated by the Vanderbilt family dog that is sure to keep everyone in the family interested and entertained.
Asheville is a fabulous place to spend a night (or more) on a Smoky Mountains family vacation. The food in this South city is amazing, and most restaurants are remarkably kid friendly. There are plenty of options for families choosing to stay downtown near the restaurants, as well as resort-style hotels a bit further from downtown.
Discover more stops along the Blue Ridge Parkway and places to go in Asheville with kids.
Smoky Mountain Road Trip Day 5: Drive to Pigeon Forge and Enjoy a Day at Dollywood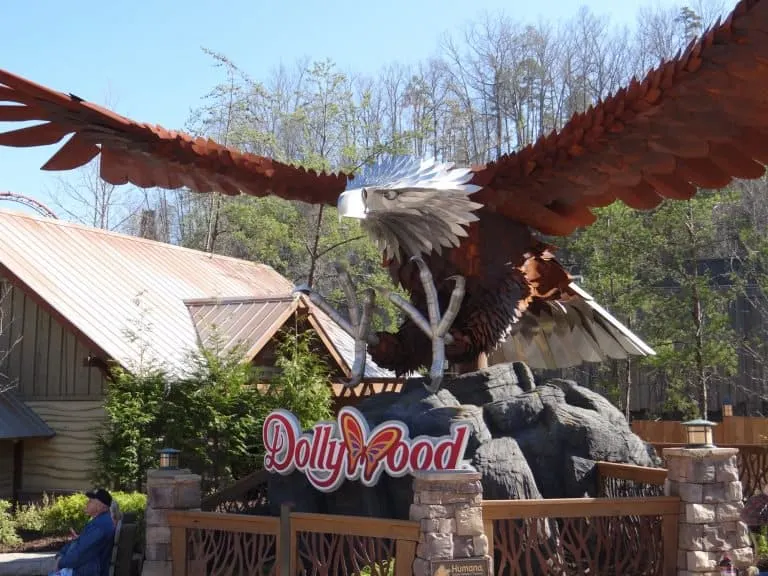 When it's time to start heading towards home, why not treat the kids with a day at Dollywood theme park in Pigeon Forge? In 2016, Lightning Rod, the world's fastest wood coaster, opened at Dollywood. With nine roller coasters, everyone in the family is sure to find thrills at this family-friendly amusement park.
For dinner, head to the Dixie Stampede. This popular dinner show is known for great Southern food and a live show that will keep your entire family entertained. The show is filled with patriotism and lots of exciting horse stunts.
In the morning, return full-circle to Knoxville to complete you Smoky Mountain road trip.
A special thanks to Melissa Moore who extensively updated and revised this itinerary.
Featured photo by: Shutterstock