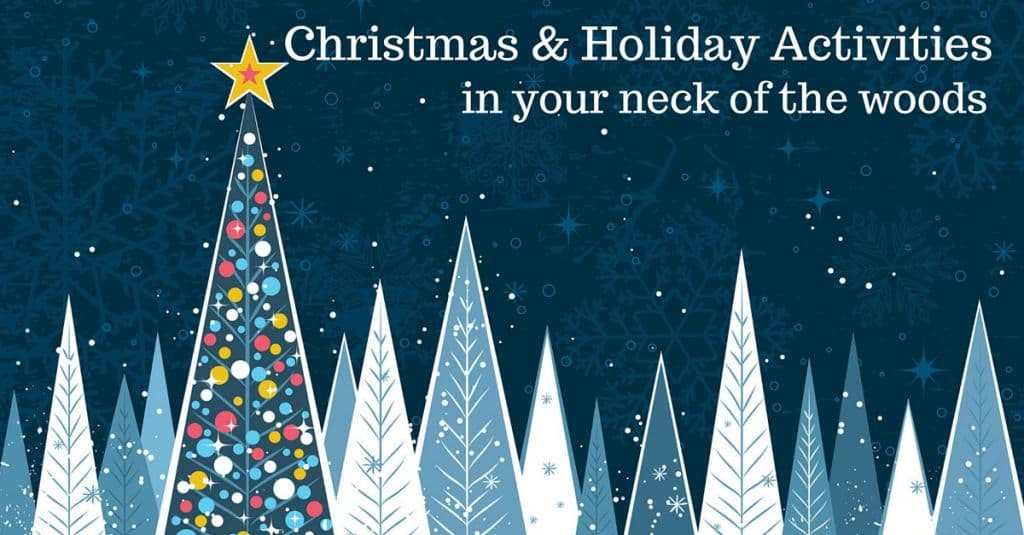 Looking for family-friendly Christmas and holiday activities near you? Heading out on holiday to an exciting new destination? You've come to the right place. We cover the best holiday activities for your kids every year, with updated guides, tips, and recommendations on the fun near you, or near where you are traveling to this winter holiday. Let's explore local holiday activities across North America and the world.
Know where you want to go? Click the links below for a shortcut to:
WEST COAST Southern California & the Southwest | Northern California | Pacific Northwest
EAST COAST the Northeast & Mid-Atlantic | The South
MIDDLE AMERICA Mountain States | Midwest & Texas
UNIQUE DESTINATIONS: Island & Tropical Christmas Locales | Theme Parks at Christmas | International Getaways
Follow our Pinterest board to stay up-to-date on the action.

West Coast
 Southern California & Southwest
From ice skating on the beach in San Diego, watching holiday boat parades in Los Angeles, to taking in the magic & "snow" at Disneyland, Southern California may lack cold weather, but they make up for it in wonder, awe, and holiday cheer.
Photos by: Shutterstock/Ritu Manoj Jethani; Shutterstock/egd; Shutterstock/iofoto
Photos by: Disneyland Resort; Shutterstock/Bill Florence; Flickr/mnchilemom
Explore Southern California Christmas and Holiday Activities | San Diego Holiday | Palm Springs Holiday | Disneyland | Theme Parks | Hop over to Tucson for a great holiday destination.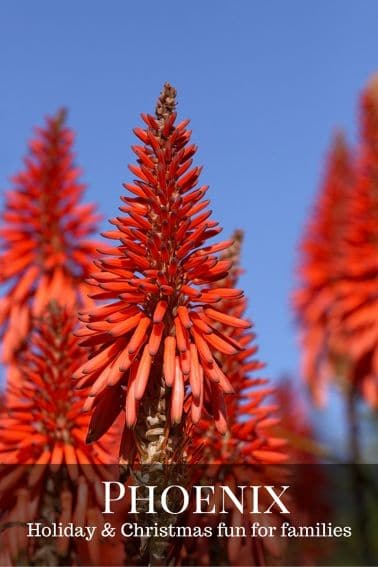 Photo by: Bigstock/bondzsa
Explore Holidays and Christmas in Phoenix
Northern California
In Northern California, families can cut down fresh Christmas trees at numerous farms, ride with Santa on a train, frolic through white capped mountains full of playful powder, or stay urban in San Francisco and Sacramento's urban core full of activities.
Photos by: Shutterstock/Andrew Zarivny; Shutterstock/Jeffrey B. Banke; Shutterstock/Victor Maschek. 
Photos by: Shutterstock/St. Nick; Shutterstock/Pavel L Photo and Video; Shutterstock/gorillaimages 
Explore Northern California Holiday Activities | San Francisco Holiday | San Jose's Holiday | Santa Rosa Holidays 
Pacific Northwest
The rain may not have stopped, but the Pacific Northwest just got a whole lot merrier! Check out great family-friendly Christmas & holiday events.
Photo by: Shutterstock/davegkugler; Shutterstock/Victoria Ditkovsky; Shutterstock/Jennifer Zhou
Explore Seattle's Holiday Activities | Enjoy Portland's Best Light Displays | Best Family Friendly Holiday Fun in Vancouver 

East Coast
The Northeast & Mid Atlantic
Christmas in the Northeast conjures up traditional images of twinkling tree lights white with snow, door to door caroling, and wintry streets primed with shoppers looking for the perfect gift. Find your favorite holiday activities in these fabulous locales.
Photos by: Bigstock/sbonk; Bigstock/threerivers11; Bigstock/Paul Brady
Photos by: Bigstock/sorsillo; Bigstock/Orhan; Bigstock/Backyardproductions
Photos by: Bigstock/ryelo357; Bigstock/demerzel21; Bigstock/artphaneuf
Explore New Jersey Holiday Activities | Philadelphia | Christmas in Pittsburgh | Explore Boston's Holiday Activities| Washington, D.C.'s Holiday Activities | Enjoy Colonial Williamsburg for Christmas |Explore New York City's Holiday Activities |  Head to Toronto for the Holidays | Winter Holidays in Montreal 

The South
Take full advantage of southern charm and hospitality during the Christmas and holiday season in these great places.
Photos by: Bigstock/grin@me; Bigstock/Blulz60; Bigstock/cmplaya
Photos by: Bigstock/artconcept; Bigstock/songquan deng; Bigstock/forestpath
Explore Tennessee's Holiday Activities |12 Days of Christmas in Atlanta | Explore Holidays in Tampa Bay | Southern Florida Holidays | Enjoy Christmas and Holidays in Orlando | Holidays & Christmas in Pensacola Beach
Middle America
Mountain
The stunning snow-capped mountains are the backdrop for family fun featuring visits with Santa, incredibly detailed light displays, community outreach, and fantastic holiday music in Utah, Colorado, and even West in Carson City.
Photos by Bigstock/rbleckicki; Bigstock/GOL; Bigstock/photographhunter
Explore Denver Holiday Activities | Salt Lake City  | Carson City

Midwest & Texas
From visiting with Santa at the top of the world to down home traditions and  fantastic light displays, Chicago and the Midwest offer plenty for celebrating the season. Don't miss the Texas-sized holiday fun down south.
Photos by: Bigstock/amadeustx; Barton Creek Resort & Spa; Bigstock/Yaro
Photos by: Bigstock/benkrut (2); Bigstock/jrferrermn
Explore Chicago's Holiday Activities | Check out Christmas activities in Milwaukee | Explore Christmas in Columbus | Twin Cities Holidays | Texas' Holiday Resort Activities | Enjoy Holiday fun in Houston  

Island & Tropical Christmas Vacations
Photos by: Bigstock/Ellensmile; Bigstock/holbox
Feeling the tropical lure for the holidays? Check out Christmas on Hawaii | Christmas in Cancun! 

Nationwide & International Destinations
Theme Parks

Theme parks throughout the country are joining in the on the holiday themed fun. Disney Parks are famous for their quality holiday offerings. My can't miss recommendation- watch the fireworks & light show at Sleeping Beauty's castle before enjoying the snow!
Photos by: Disneyland Resort; Shutterstock/Supanee Hickman; Bigstock/ninescene
Explore Disney Park's Holiday Activities  | Explore Nationwide Theme Park Holiday Activities | Visit with Shrek for the Holidays
International Destinations 
Get away for the holidays to explore these great international destinations during the Christmas and Winter holiday break.
Photos by: Bigstock/IRstone; Bigstock/holbox
Explore London for Christmas  | Christmas in Cancun! 
Comments
comments