Park City is a great mountain town just 30 minutes from Salt Lake City, Utah. Park City was home to the 2002 Olympics winter games and has plenty of related attractions, plus Main Street will charm your socks off. As you can imagine, there are lots of fun things to do in Park City, Utah in winter.
Skiing and snowboarding at Park City Mountain and Deer Valley Resort draw many visitors in the winter. Award-winning restaurants and plenty of other non-skiing activities make Park City an exciting winter destination off-slope. Park City has some of the Best Ski Resorts in Utah.
Great Things to do in Park City, Utah in Winter
Downhill Skiing and Snowboarding in Park City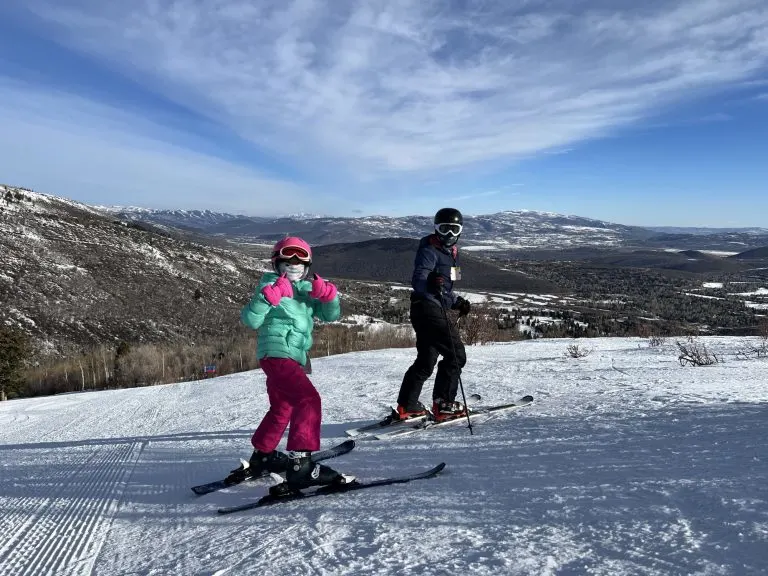 The historic town of Park City first drew fame for its silver mines, but today is known as a premier ski destination. For most, a visit to Park City in the winter will include spending a few days on the ski slopes.
There are three ski resorts in Park City – Park City Mountain Resort, Deer Valley, and Woodward Park City. Each offers a very different experience.
The largest ski and snowboarding destination in the United States is Park City Mountain, with over 330 trails.
Deer Valley is an exclusive ski-only resort offering a luxury ski experience. In contrast, high adrenaline skiers and snowboarders love the terrain parks of Woodward Park City.
For most family groups, Park City Mountain has something for everyone. Whether you begin at the Canyon Resort base or the Park City base, you have a wide selection of green, moderate, and challenging blues, blacks, and double blacks.
Families also love the variety of on-mountain dining and resting areas that spread out the lunch crowd. Free parking is available, and getting to the ski areas is wonderfully painless from either base. This convenience is a huge bonus for parents of young kids.
Many thanks to Visit Park City and Park City Mountain Resort for hosting our family for a visit so we can unpack all the winter activities in Park City to enjoy on and off the slopes.
Utah Olympic Park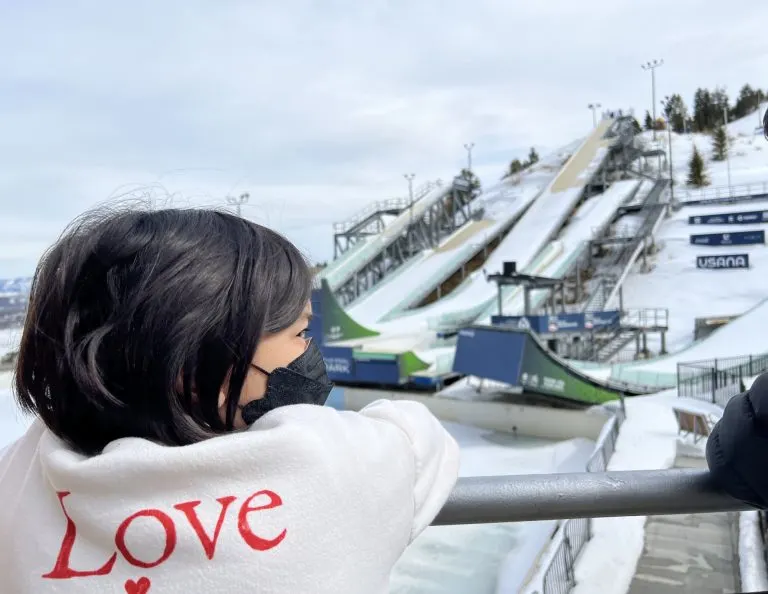 The Utah Olympic Park offers tours along with bobsled rides. Our guide shared many tidbits about bobsledding and skeleton racing. A shuttle ride to the top of the nordic ski jumps left us weak in the knees.
During the winter and summer months, athletes rent out the competition runs to practice their skills. If you are lucky, you might be able to watch them practice.
There are only two places in the US to bobsled; Utah Olympic Park is one of them. During the winter, bobsleds run on ice, averaging top speeds of 60-70 mph. In the summer, the bobsleds run on rollers. If you're keen to experience bobsledding, make your reservations way in advance.
The Utah Olympic Park is also home to the Alf Engen Ski Museum, which traces the history of skiing and offers some interactive exhibits that the whole family will enjoy.
Cross-country Skiing and Snowshoeing in Park City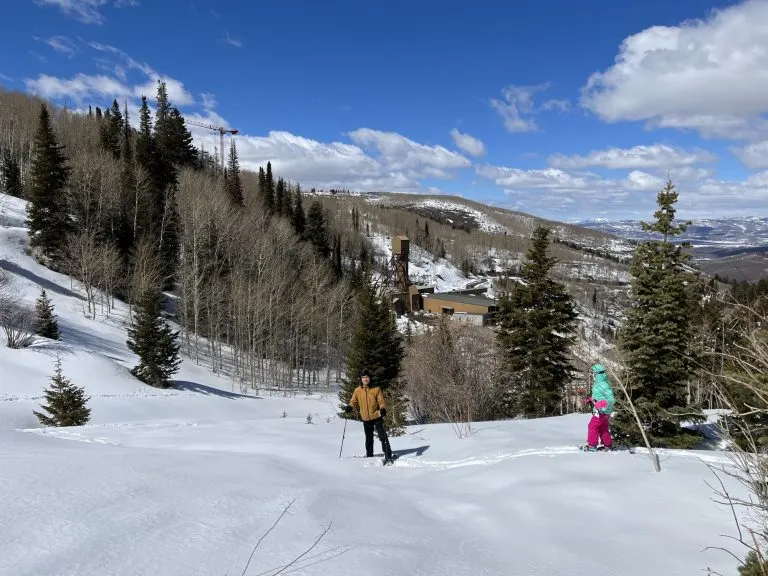 There are miles of cross-country skiing trails and hiking trails to explore on snowshoes around Park City. It's a beautiful way to slow down and quieten down in nature.
Several companies offer rentals that allow you to explore on your own. If you don't have your transportation and prefer to explore with a guide, All Seasons Adventures will pick you up, equip you, and have a guide scout a great trail that's perfect for your group.
Book your private snowshoe excursion in Park City.
White Pine Touring offers self-guided rentals or guided tours for cross-country skiing and other outdoor activities.
Explore more of the state with this epic Utah road trip itinerary.
Swaner Preserve and EcoCenter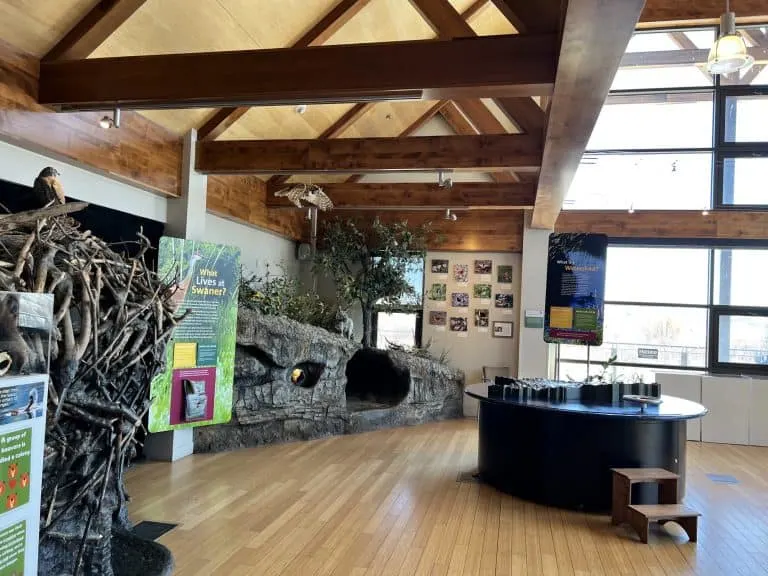 Located in the Newpark area just to the north of Park City, Swaner Preserve and EcoCenter is a beautiful interactive learning experience.
It protects 300 acres of wetland. Kids can come to watch the resident beaver family maintain their dam and also learn about the vital role that wetlands play in preserving the local ecosystem.
Catch Air at Woodward Park City
Woodward Park City is heaven for anyone who feels just as comfortable flying in the air as they do with feet firmly planted on the ground. The extreme terrain park allows athletes to work on their flips and twists on progressive features. In the summer, trade your skis and snowboards for a bike.
The indoor action sports hub is lined with trampolines, skateboard ramps, a tumble track, and a parkour course. Lessons and winter and summer camps are available at Woodward throughout the year.
Sledding and Tubing Around Park City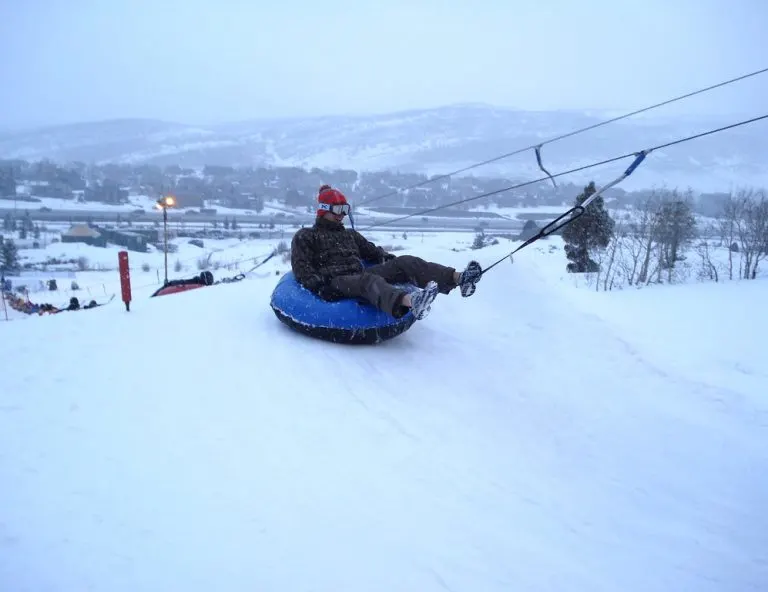 Woodward Park City at Gorgoza Park is the premier place to ride a tube in Park City. They provide all the equipment to ride down the ten groomed tubing runs.
The tow service means you won't have to lug your snow tube back up the mountain between runs. The onsite playground is popular with the kids, too, and there is a yurt serving hot chocolate and snacks.
If you're looking for free sledding hills, you'll find one behind the Tanger Outlet Mall. You'll also find one at the Overland Trailhead. The nordic skiing center at Mountain Dell is also popular with locals. An incline next to the golf clubhouse is great for putting down a sled.
Dog Sledding Adventures in Park City
If you've never enjoyed the thrill of being pulled on a sled by a team of overexcited huskies, it's an experience you'll never forget. A crew of huskies can barely contain themselves with excitement to tear through the snow.
There are currently four dog sledding operators in the Park City area. Luna Lobos Dog Sledding specializes almost exclusively in dog sledding. Their tandem sleds will allow you to help your professional musher steer the sled.
The other dog sledding outfits don't offer the option to help steer. All Seasons Adventures, North Forty Escapes, and Destination Adventures offer dog sledding, among their other outdoor offerings.
These outfits will offer spilt rides if your group prefers to do two shorter rides and switch riders between rides instead of paying for two separate rides. Kids under eight can ride with parents, provided their combined weight is less than 350lbs.
Check out our favorite things to do in Utah with kids.
Snowmobiling in Park City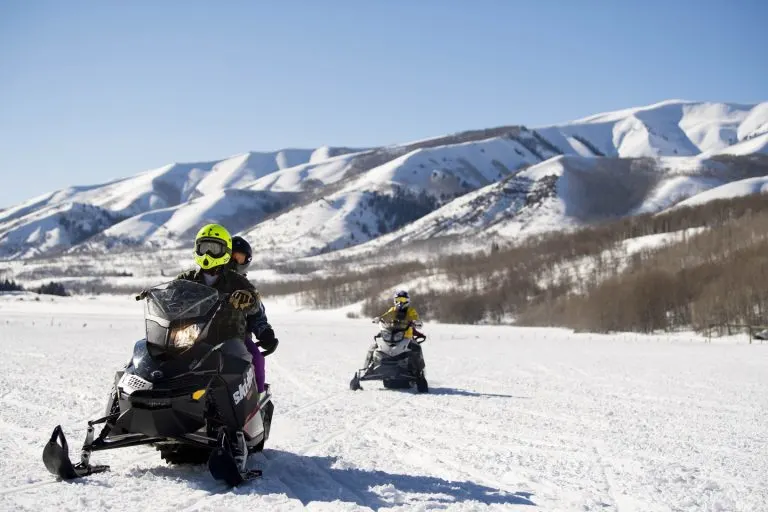 The mountains around Park City are perfect for snowmobiling. Near the Canyon's Resort, Red Pine Adventures offer snowmobile tours on private land in the winter and horseback rides in the summer.
Twenty minutes from Park City in Oakley, you can explore 60,000 acres of the backcountry at the Thousand Peaks Ranch via Park City Peaks Snowmobiling.
If you want to combine dog sledding with snowmobiling, North Forty Escapes offers combination tours with views of Park City and Deer Valley at their 10,000-acre ranch.
Try Snow Biking in Park City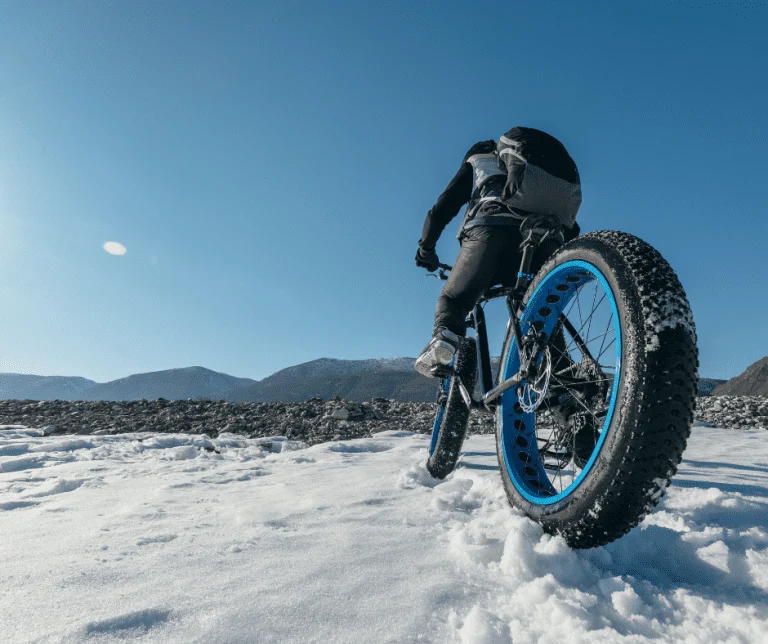 Whoever said you can't bike in the snow? If you have a fat bike, you most definitely can.
If you enjoy taking in the trails at a slower pace and kicking off those nordic skis, snow biking is a fun alternative to try. There are 400 miles of maintained bike and snowshoe trails around Park City during the winter.
You can rent snow bikes from All Seasons Adventures, Jans Mountain Outfitters, Pedego Park City, Storm Cycles, and Winter Pine Touring, all located in Park City.
Swaner Nature Preserve and the Historic Rail Trail are a couple of popular snow bike trails. Check out the Park City website for snow bike parking and trailhead information.
Enjoy a Winter Sleigh Ride
For an unforgettable Norwegian experience, take a sleigh ride straight up Park City Mountain at dusk to the Viking Yurt for a six-course fine dining experience.
As the sleigh makes its way up the mountain, watch the twinkling lights of Park City get smaller and smaller. Cozy up with your loved ones under thick blankets as the snowcat pulls you in a sleigh up 1800 feet in elevation.
Another option at Park City Mountains is taking a horse-drawn sleigh ride to Snowed Inn. Enjoy this sleigh ride with or without dinner included.
Ice Skating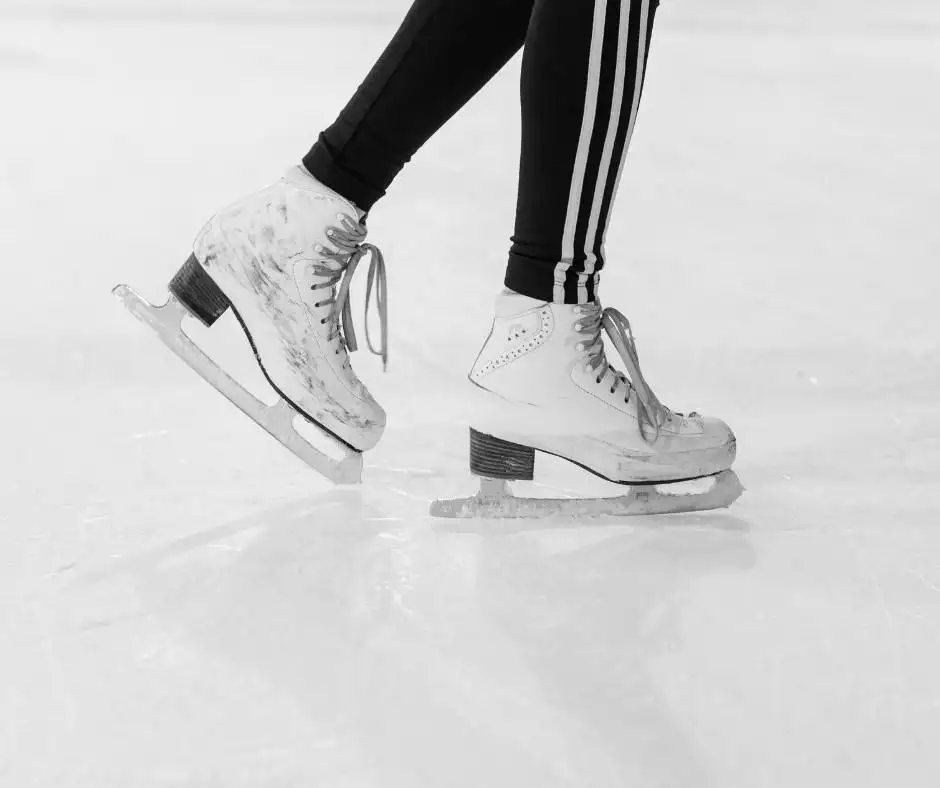 There are two ice-skating rinks in Park City. The Olympic size ice-rink at Park City Ice Arena is open year-round. They host camps, freestyle skating, figure skating lessons, and an ice-hockey league.
If you are looking for a casual skate on an outdoor ice skating rink, you'll find one at Park City Mountain Resort.
Yoga Paddleboarding in a Geothermal Crater
Where else in the world can you soothe and stretch your sore skiing muscles in a warm geothermal crater but in Park City? This unique experience is just a scenic 30-minute drive from Park City at Homestead Crater in Midway, Utah. You'll need a car to drive here.
This unique experience along with other yoga experiences is offered by Park City Yoga Adventures. Arrive already changed into your swimsuit. Enter the 10,000-year-old yoga studio, and hop on a paddleboard for an hour of yoga stretches that will land you in a deliciously warm 95-degree geothermal pool.
Paddleboard yoga is available year-round. Even in the winter, the temperature is comfortable inside the crater. Everyone at your party should be able to swim. There are changing rooms in the crater to get into dry clothes after your yoga session.
Experience Utah Ice Castles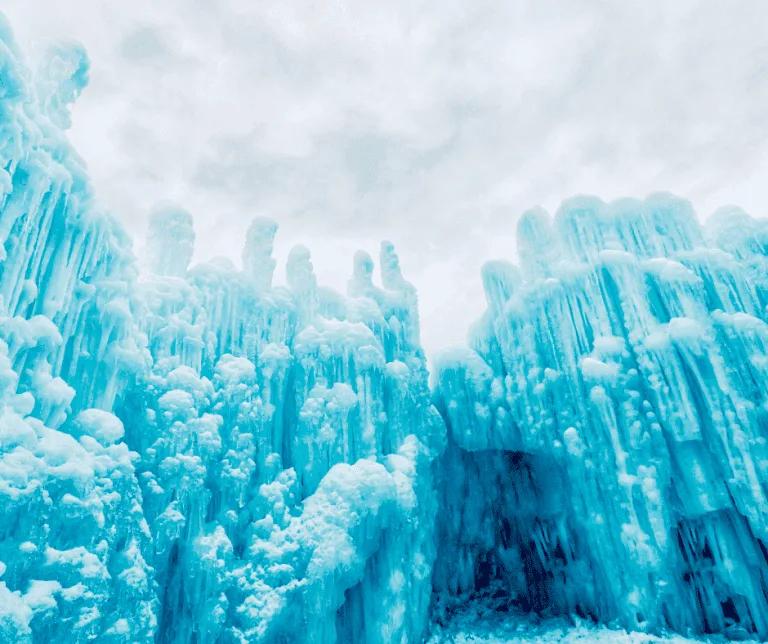 The Utah Ice Castles is a work of ice art that every Disney fan will think is Elsa's castle. Each winter, a team of ice artists creates a unique ice castle in Midway, UT.
This massive ice sculpture features icicle towers, tunnels, slides, and slot canyons. There are no two ice castles completely alike, so it's worth visiting each year to see each unique creation.
Highly dependent on the weather to be cold enough to create the ice castle and stay cold enough for visitors to explore safely. Check their website to find out when they are open for the season. And be sure to dress warmly.
See Park City From Above in a Hot Air Ballon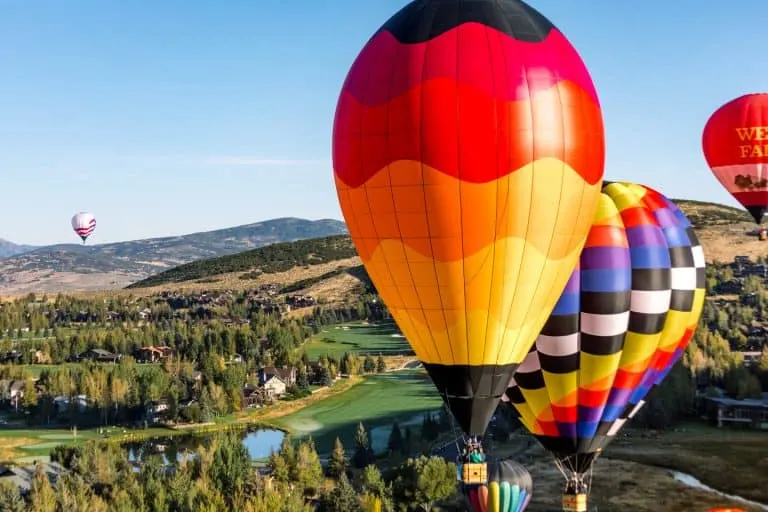 The view of the Wasatch mountains changes year-round, and you enjoy beautiful views and have always wanted to feel what it is like to ride in a hot air balloon. You can do just that in Park City in any season.
Three outfitters offer hot air balloon rides in Park City – Bigfoot Ballons, Skywalker Balloon Company, and Utah Balloon Flights.
This is also a great activity in the autumn. Here are our favorite places to enjoy fall foliage in Utah.
Work Up a Sweat Cross Country Skiing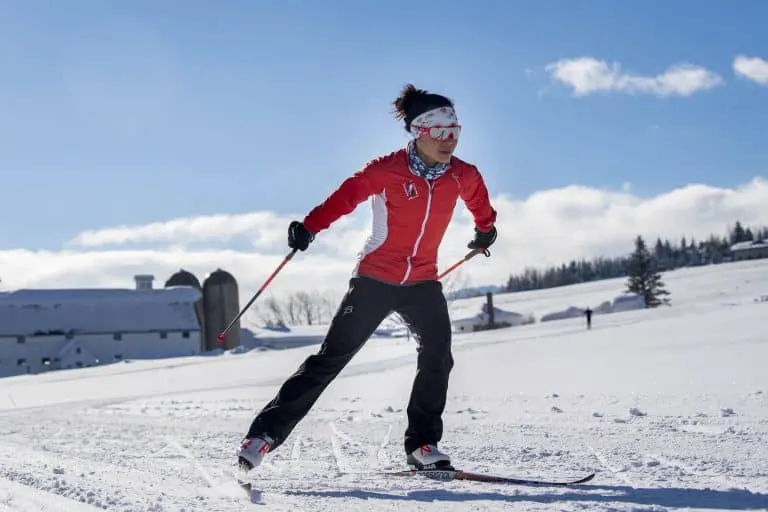 Park City has 70km of groomed and ungroomed cross-country skiing trails. The groomed trails around Basin Recreation are popular.
The 25km trail at Quinn's Junction traverses Round Valley and will get your heart pumping harder with some steep ascents. Both are free for public access.
If you are renting gear, and want some nicely groomed trails, Check out the White Pine Nordic Center. There are also a few outfitters who offer guided cross-country skiing tours. They will provide all your gear and provide transportation to the trails.
Push Against Limits with the National Ability Center
The National Ability Center is an adaptive recreation center that makes outdoor recreation accessible to people of all abilities. Regardless of the weather, you want to hit the slopes or rock climb.
The team of trained coaches and volunteers will help you get out into nature. They work with professional athletes, military veterans, and regular people.
Kimball Art Center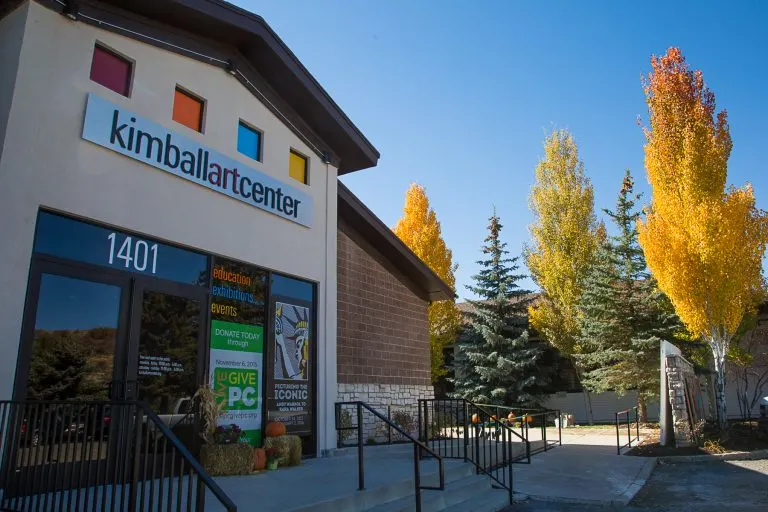 The Kimball Art Center is a creative spot to spend an afternoon making art for anyone. Besides hosting the Kimball Art Festival, they also offer art camps and afternoon art drop-ins for kids. Adults can drop in for a drawing class or a clay-throwing class.
Explore Historic Main Street Park City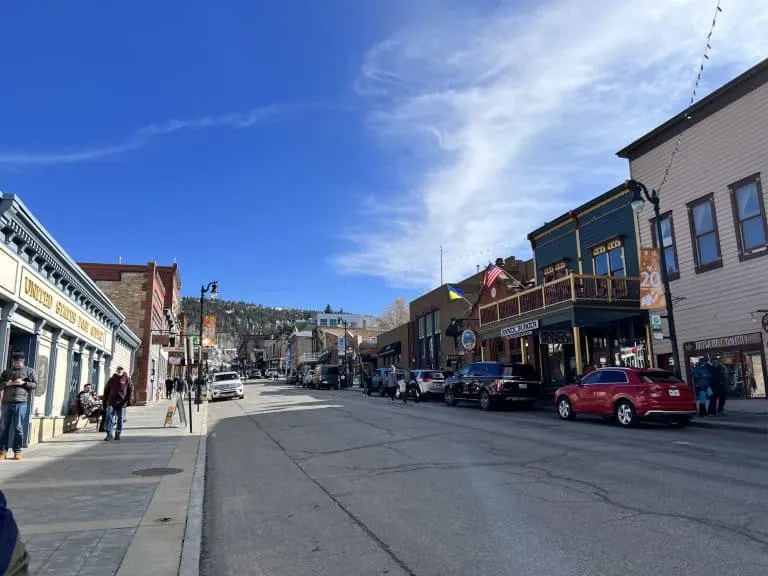 Historic Main Street Park City is flanked on both sides by quaint mountain homes piled on top of another like giant Jenga pieces. A delightful mashup of a Swiss mountain town and American West architecture.
You'll be impressed by the selection of cuisines and award-winning restaurants you can enjoy along Main Street. We were surprised that some of the most popular restaurants book up for dinner reservations six weeks in advance.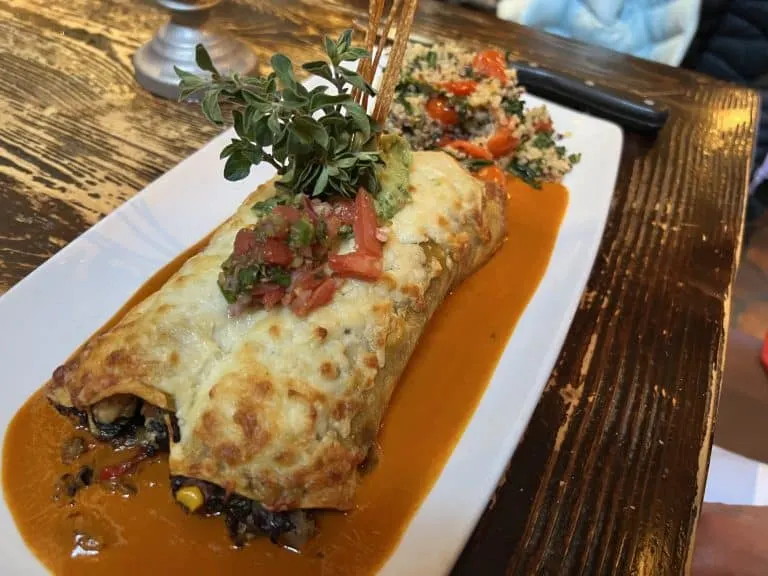 Here are a few restaurants that you'll want to snag a reservation as soon as you've nailed down your travel dates:
Chimayo – Enjoy Southwestern cuisine taken to the next level at this festive restaurant with a welcoming hacienda vibe.
Shabu – Bob Valaika, who trained with Nobu Matsuhisa serves his freestyle Asian fusion dishes.
Yuki Yama Sushi – This spot serves traditional Japanese sushi and noodle dishes, along with modern sashimi plates air-flown from around the world.
Riverhorse on Main – Award-winning executive chef and co-owner Seth Adams crafts seasonal dishes at this upscale, eclectic American restaurant.
Silver Star Cafe -Made-from-scratch recipes set this upscale contemporary American menu apart from the rest. Our ski instructors enthusiastically recommended this restaurant.
Saltbox – from the creators of Riverhorse on Main, this casual restaurant serves breakfast, lunch, and dinner.
More Park City Dining Option Aound Kimball Junction
You can find more affordable casual dining in the Newpark neighborhood at Kimball Junction. You'll also be able to secure a reservation more easily at these restaurants or simply walk-in without one. You'll find chains like Five Guys and Subway, alongside locally-owned favorites like:
Hearth and Hill – Offers an eclectic menu of modern American fusion featuring fresh ingredients.
11 Hauz – This hole-in-wall Jamaican jerk hut is serving up spicy jerk and family recipes.
Loco Lizard Catina – This festive Mexican restaurant serves some of the best classic Mexican favorites and margaritas in Park City.
Vessel Kitchen – A casual eatery that serves an eclectic mix of dishes made with fresh ingredients. Perfect for dining with kids.
Where to Stay in Park City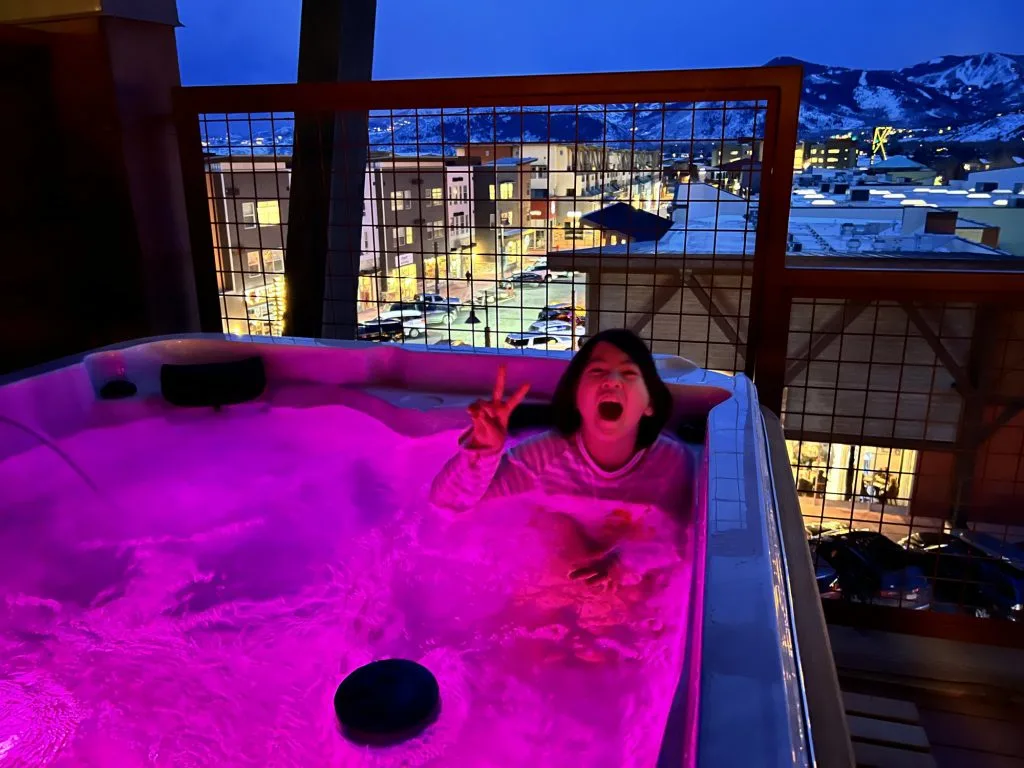 If it's your first time visiting Park City, this is what you need to know about lodging in Park City.
Park City Mountain has two bases – the Park City Mountain base and The Canyons base. The first is closer to the Park City Main Street area, while the second is closer to the Newpark neighborhood.
Both locations have a variety of lodging around them. Deer Valley Resort also has different types of accommodation around its base.
Find the best deals on lodging in Park City. As a Booking.com affiliate, Trekaroo is thrilled to offer our readers the lowest rates.
The most affordable lodging can be found in New Park, just a five-minute drive to The Canyons base. The Park City free public transportation system services the area.
However, we found it easy to drive and park at the Park City base and the Park City Mountain base if you have a car. We arrived by 8:30 am to find that securing free parking was not a problem.
The leed certified Newpark Hotel is a modern property. For families, we recommend checking out their deluxe suites that sleep 4-8. They have a fully stocked kitchenette and private hot tubs. The deluxe suites offer lots of space to spread out. They are also within walking distance of affordable restaurants and a grocery store.
Disclosure: The author was hosted by Park City Mountain and Visit Park City partners during her visit, but received no other compensation. These opinions are entirely her own.