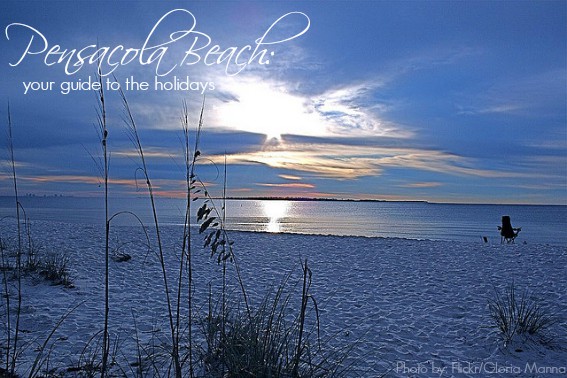 It's the holiday season and time for you and your family to take a break from the craziness of everyday life, sit back, and enjoy the beautiful sun and sandy beaches. That's right, white sandy beaches. Why should you embark north to a frigid climate when you can head to Pensacola Beach, Florida where the warm air will kiss your cheeks, the cool sand will tickle your toes, and fun family memories are just waiting to be made?
Pensacola Beach is located on the Florida Panhandle, making it an easy destination for beach lovers or pretty much anyone looking for a break from chilly weather. During the winter months the average temperature generally remains in the 60s. So pack your light jackets, swimsuits, and beach toys and get ready for some holiday fun in the Florida sun!
Sponsored by Pensacola Beach: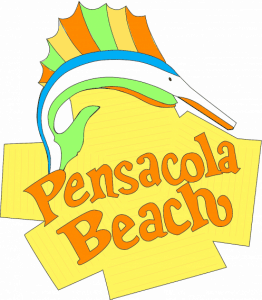 On Pensacola Beach, they're proud to offer endless opportunities for family fun and relaxation. A magical destination world famous for its sugar-white sand beaches and emerald-green waters, Pensacola Beach was recently selected as one of Trip Advisor's Top 25 Beaches in the U.S. for the second year in a row. Whether your wish is to simply relax – or for being part of the ongoing celebration that defines the season on Pensacola Beach, they have something for everyone. Visit www.visitpensacolabeach.com for more information.
Portofino Island Resort 
Portofino Island Resort offers large sky homes overlooking the Santa Rosa Sound or the Gulf of Mexico along with tons of fun activities during Thanksgiving day weekend!
On Thursday, November 24th, the resort hosts the Turkey Trot, a great family friendly event that benefits brain cancer research. The day starts with the Turkey Dash on the beach at 8am, the 5k race at 8:30am, and an awesome breakfast afterwards, which includes a visit from Santa! Later that afternoon, enjoy a Thanksgiving Feast and Dive-In Movie. On Friday, enjoy a dolphin cruise aboard the 63 foot catamaran or stay on property and participate in the family Scavenger Hunt. Then, relax while decorating cookies and taking pictures with Santa. Parents can have the night off while the kids play during Kids Night Out. Festivities continue on Saturday with Kids Tie-Dye, Santa's Workshop, and Poolside Fire & S'mores.
Pensacola Parades and Holiday Fun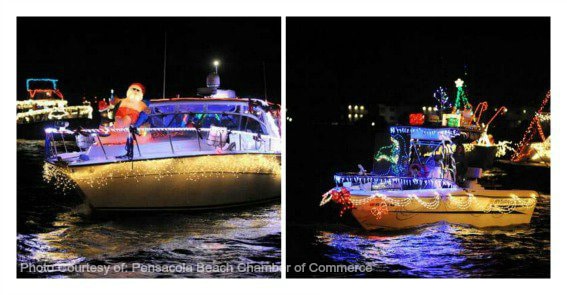 You don't have to head to the resorts for all of the holiday fun in Pensacola Beach. Exciting, family friendly events will be taking place all over the city!
On Saturday, December 3rd, the Lighted Boat Parade begins at 6:30pm. This dazzling display of beautifully decorated vessels dancing against the night sky will amaze you and your family this holiday season. The parade begins at Little Sabine Bay, and makes its way to Soundside at Boardwalk where Santa Claus will officially be delivered to the island.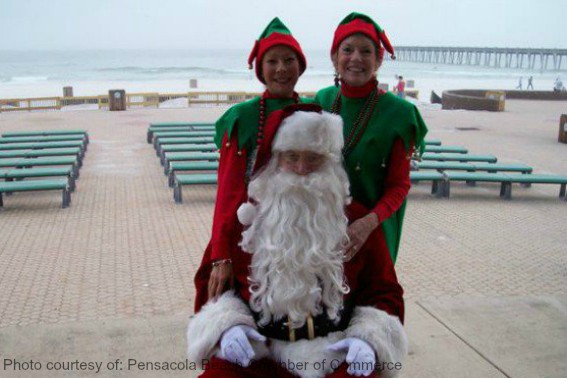 You won't want to miss the Surfing Santa Parade on Sunday, December 4th, which begins at 2pm and travels from Via de Luna to Casino Beach. Enjoy the whimsical floats winding their way down the island's main street while sharing holiday cheer to all. Santa greets everyone atop a bright red fire engine. He'll be dropped off at the Gulfside Pavillion where children of all ages can personally share their Christmas wishes.
Ring in the new year with island-wide celebrations on December 31st at 2pm. Enjoy a beautiful fireworks display over the Gulf of Mexico from the Portofino Boardwalk at 8pm.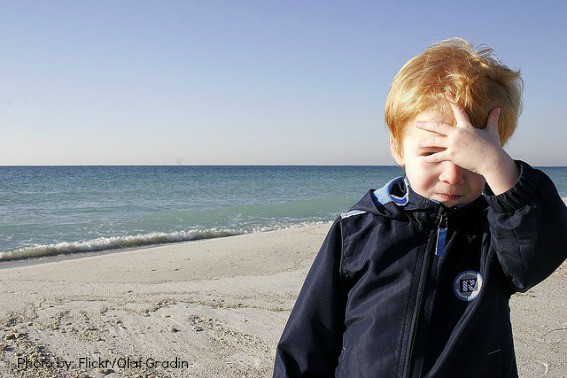 Happy New Year! On New Year's Day, grab the family's swimsuits and take the Polar Bear Plunge at 2pm at Paradise Bar & Grill! The water shouldn't be THAT cold!
Relish in all that Pensacola Beach, Florida has to offer this holiday season and who knows, you may just see Santa and Mrs. Claus paddleboarding or catching some rays on the beach. I've been told they like to vacation where it's nice and warm!