Updated for 2016.
Celebrate the holidays, wine country-style, this year in Santa Rosa, California. Festivals, open houses, craft fairs, tree lighting ceremonies, and more abound throughout the city. Not just known for great wine, Santa Rosa is the home to the Peanut's (created by hometown hero Charles M. Schultz) museum and plenty of kid-friendly activities are planned to help make this a great "Charlie Brown Christmas."
Sponsored by Santa Rosa Convention & Visitors Bureau:

This post is sponsored by Visit Santa Rosa. For area specific tips and recommendations on planning your next visit to Santa Rosa, be sure to contact Visit Santa Rosa for kid-friendly tips and recommendations during the holiday season and beyond.  
Tree Lighting, Santa Visits, & Craft Fairs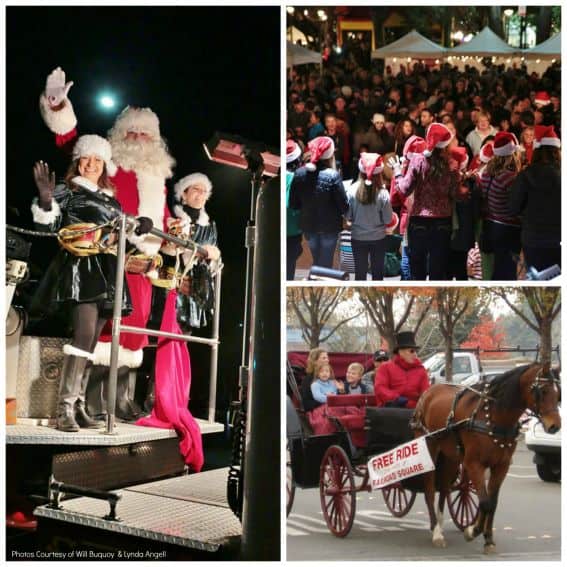 Oh Christmas Tree, Oh Christmas Tree, how lovely are your branches!
WinterBlast is in its 12th year of a family-friendly festival of lights in the SOFA (for South (of) A Street Arts District) area. November 19th from 5 to 9:30pm, join in the holiday celebration with a procession of jazz musicians, circus-style performers, and even a group of parade floats made from couches! The festival is free and local food vendors will be there selling their goodies.
Is there anything more magical than the twinkling lights wrapped around the ol' tannenbaum? The Santa Rosa Winter Lights Downtown Tree Lighting celebration in the Old Courthouse Square kicks off the holidays on November 25th from 4:30 to 8pm. The night also includes a Remembrance Candle Lighting ceremony with a person-to-person candle lighting to honor those who have passed away.
Santa and Mrs. Claus will be at Montgomery Village every weekend starting November 26th until December 18th. Come have your photos taken with Old St. Nic from 11 to 3pm. Santa's Village can be experienced next to Cattlemens at Montgomery Village as well.
The sweet town of Bodega has their Christmas Craft Faire the weekend of November 25th and 26th from 10 to 5pm. Local crafts and holiday decor are sold to fundraise for the Bodega Fire Department. December 3rd, the St. Rose Parish Hall offers a traditional Italian Marketplace experience with their Mercatino di Natele.
The Handmade Holiday Crafts Fair at Finley Community Center will be held December 3rd and 4th.  Come and experience over 70 local artist's hand-crafted holiday décor and craft items. From there, take the FREE "Rosie the Trolley" to the historic home and gardens of Luther Burbank. In its 37th holiday open house, come tour the gardens and charming home of Santa Rosa legend Luther Burbank.
Food and Entertainment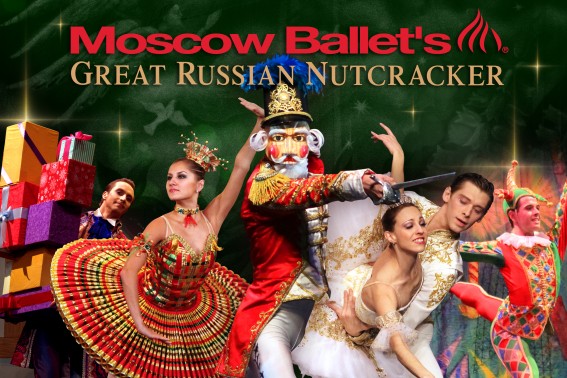 Photo Courtesy of the Luther Burbank Center of the Arts
Cirque de Boheme's 2016 Holiday Show "Somewhere" pops up in Cornerstone Sonoma from November 25th to December 18th. This 1920's French-style circus takes place in a traditional circus tent (with no more than 200 guests at a time) and promises enchantment and wonder for all ages.
Running November 25th to December 23rd, 6th Street Playhouse presents the classic story A Christmas Carol. This was a memorable holiday family tradition for me as a child, and I am happy to see the tradition continue.
Experience Mexico and the traditional Pastorela (pilgrimage) made by Joseph and Mary before the birth of Christ at the Ballet Folkloric De Sacramento Posada Navidena on Dec. 9th at the Luther Burbank Center for the Arts. The Symphony Pops: A Charlie Brown Christmas Concert pay tribute to the Peanut's Gang through music with classics from the original Peanuts animated special on December 11th. The Moscow Ballet presents The Great Russian Nutcracker on December 18th also at the Luther Burbank of the Arts. The Nutcracker Ballet, with a 60-foot growing tree and beautiful costumes and sets, is a delightful family tradition to begin at any age. There is only one Santa Rosa performance (at 3pm) so be sure to get tickets early.
The Chabad Jewish Center invites guests to their Chanukah Festival, December 26th, at Montgomery Village. Activities include a menorah lighting celebration, along with hot latkes, dreidels, gelt, and more.
Kid Specific Holiday Events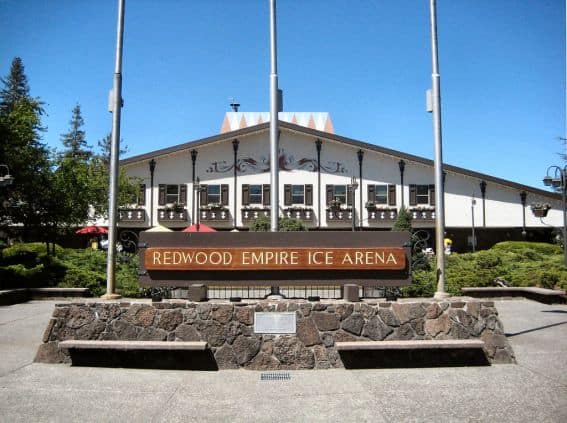 Photo courtesy of Wikimedia/J.Miers
Events aplenty are being planned at the Charles M. Schulz Museum. Begin November 19th with a Thanksgiving Feast with Snoopy. Watch a screening of the animated classic "A Charlie Brown Thanksgiving" and then help prepare Snoopy's Thanksgiving meal of toast, popcorn, and jellybeans. Bring two cans of food to donate to the Redwood Empire Food Bank for one free child's admission.
December 17th, children grades K-6 can join the Holiday Gift Making event and learn to make creative gifts such as a winter luminary, design photo frames, and make cupcakes. Note that advance reservations are required. Celebrate Hands-on-Hanukkah December 18th by creating your own  menorah to take home, along with other hands-on family activities from 10am to 12:30pm.
While it may not snow in Santa Rosa, there IS ice! Plan a day during the holiday vacation to go ice skating at Snoopy's Home Ice Arena.
For children 5-8, the Children's Museum of Sonoma County offers ten Winter Workshops. From building forts, creating snow-slime, crafting gingerbread houses, to making a New Year's Eve popper, children will have a fun time creating and learning at these wintertime workshops.
Happy New Year, Charlie Brown! Looking for some kid-friendly fun for New Year's Eve? Ring in the New Year December 31st (from 10 to 4pm) at the Charles M. Schulz Museum with crafts for the kids; the baby balloon drops at noon with a root beer toast!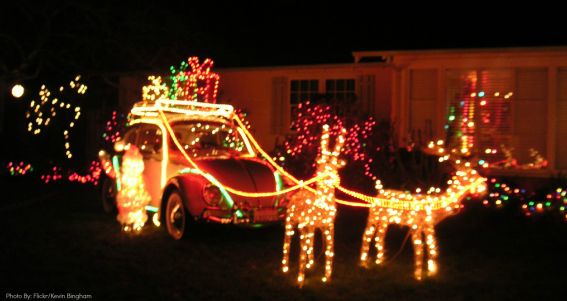 Santa Rosa is also known for its family-friendly neighborhood lights display. Take an impromptu evening to peruse the lights around the city. Get out of your car, bring some hot chocolate, and fully take in the community sense that is kid friendly Santa Rosa.
Pin this to bookmark all the holiday fun; we update it yearly: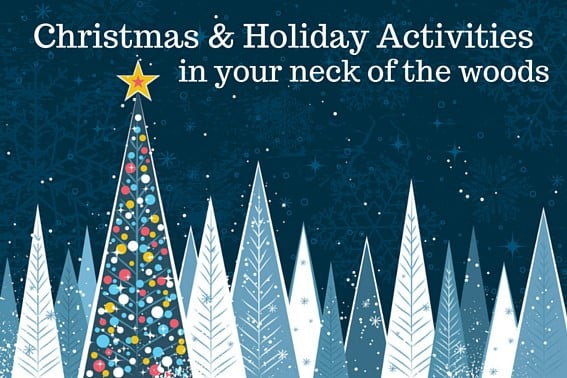 Find holiday activities and events in your neck of the woods.  We've got the inside scoop on cities across North America.
Comments
comments