Updated for 2017.
With the recent fires that swept through Santa Rosa and surrounding areas, one might think the Christmas Spirit may have darkened as well, but that couldn't be farther from the truth. Christmas and other holiday events in kid friendly Santa Rosa are jam packed with good cheer and festive community fervor. Santa Rosa has not just risen from the ashes, it has proven "the love in the air is thicker than smoke," and this holiday season is sure to be a joyous celebration of new life and communal gathering.
Read more on how to help Santa Rosa recover from the fires.
Holiday Events in Kid Friendly Santa Rosa
Celebrate the holidays, wine country-style, this year in Santa Rosa, California. Festivals, open houses, craft fairs, tree lighting ceremonies, and more abound throughout the city. Not just known for great wine, Santa Rosa is the home to the Peanut's (created by hometown hero Charles M. Schultz) museum and plenty of kid-friendly activities are planned to help make this a great "Charlie Brown Christmas".
Look for current hotel deals in Santa Rosa
[gdlr_widget_box  title="" title-color="#474541″ background="#ece9ef" color="#474541″ ]
Sponsored by Santa Rosa Convention & Visitors Bureau:

This post is sponsored by Visit Santa Rosa. For area specific tips and recommendations on planning your next visit to Santa Rosa, be sure to contact Visit Santa Rosa for kid-friendly tips and recommendations during the holiday season and beyond.
[/gdlr_widget_box]
Tree Lighting, Santa Visits, & Craft Fairs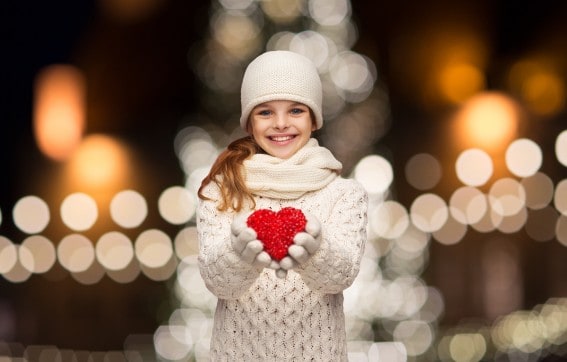 Photo By BigStock/dolgachov
Oh Christmas Tree, Oh Christmas Tree, how lovely are your branches!
WinterBlast is in its 13th year of a family-friendly festival of lights in the SOFA (for South (of) A Street Arts District) area. November 18th from 5 to 9:30pm, join in the holiday celebration with a procession of jazz musicians, circus-style performers, and even a group of parade floats made from couches! The festival is free and local food vendors will be there selling their goodies.
Is there anything more magical than the twinkling lights wrapped around the ol' tannenbaum? Perhaps the theme of this year's Santa Rosa Winter Lights Downtown Tree Lighting celebration will make the event even more memorable. "I Believe in Santa Rosa" (this year's theme) acknowledges the recent tragic fires but recognizes the community spirit among those who helped and volunteered with their time and effort. Located in the Old Courthouse Square on November 24th from 4 to 8pm, the hope is the evening will help provide lasting community spirit as the people of Santa Rosa begin to mend.
Santa and Mrs. Claus will be at Montgomery Village every weekend starting November 25th until December 17th. Come have your photos taken with Old St. Nic from 11 to 3pm. Santa's Village can be experienced next to Cattlemens at Montgomery Village as well.
The sweet town of Bodega has their Christmas Craft Faire the weekend of November 24th and 25th from 10 to 5pm. Local crafts and holiday decor are sold to fundraise for the Bodega Fire Department. December 2nd, the St. Rose Parish Hall offers a traditional Italian Marketplace experience with their Mercatino di Natele, sponsored by the North Bay Italian Cultural Foundation and Slow Food Sonoma County North .
The Handmade Holiday Crafts Fair at Finley Community Center will be held December 2nd (9am to 5pm) and 3rd (10am to 4pm). Come and experience over 80 local artist's hand-crafted holiday décor and craft items. From there, take the FREE "Rosie the Trolley" to the historic home and gardens of Luther Burbank. In its 38th holiday open house, come tour the gardens and charming home of Santa Rosa legend Luther Burbank. Entrance is $3 for 12 and older and will occur rain or shine.
The Chabad Jewish Center invites guests to their Chanukah Festival, December 17th (from 4pm to 6pm) at Montgomery Village. Activities include a menorah lighting celebration, along with hot latkes, dreidels, gelt, and more.
Food and Entertainment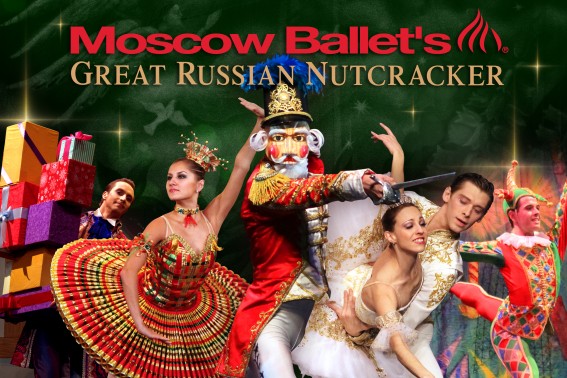 Photo Courtesy of the Luther Burbank Center of the Arts
Cirque de Boheme's 2017 Holiday Show "Freedom" pops up in Cornerstone Sonoma from November 24th to December 17th. This 1920's French-style circus takes place in a traditional circus tent (with no more than 200 guests at a time) and promises enchantment and wonder for all ages.
Running December 1st to December 23rd, 6th Street Playhouse presents White Christmas. Based on the timeless film, the Irving Berlin music and lyrics will have you singing along to the classic songs.
Check for hotel availability in Santa Rosa
Experience Mexico and the traditional Pastorela (pilgrimage) made by Joseph and Mary before the birth of Christ at the Ballet Folkloric De Sacramento Posada Navidena on December 8th at the Luther Burbank Center for the Arts. The Symphony Pops: A Holly Jolly Pops is a traditional favorite at 3pm on December 10th. The Moscow Ballet presents The Great Russian Nutcracker on December 18th, also at the Luther Burbank of the Arts. The Nutcracker Ballet, with a 60-foot growing tree and beautiful costumes and sets, is a delightful family tradition to begin at any age. There is only one Santa Rosa performance (at 7pm) so be sure to get tickets early.
Kid Specific Holiday Events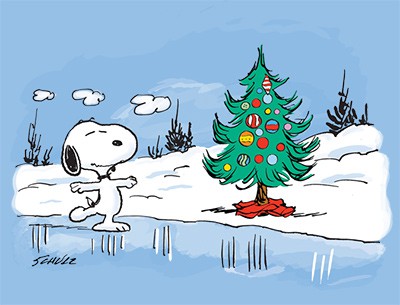 Photo Courtesy of Snoopy Home Ice
The 14th Annual Holiday Tree Lighting Ceremony and Skating Exhibition at Snoopy's Home Ice is December 1st, with shows starting at 6 and 7:30pm. Admission is FREE but you must have a ticket for entry. Tickets go FAST and are available November 15th at Snoopy's Gallery and Gift Shop.
While it may not snow in Santa Rosa, there IS ice! Plan a day during the holiday vacation to go ice skating at Snoopy's Home Ice Arena.
Events aplenty are being planned at the Charles M. Schulz Museum. Begin November 18th (from 1 to 4pm) with a Thanksgiving Feast with Snoopy. Help prepare Snoopy's Thanksgiving meal of toast, popcorn, and jellybeans.
Celebrate Hands-on-Chanukah December 10th (at 11am) with the band Octopretzel as they sing and dance with the whole family. Say "Hands-on-Chanukah" to get in free! Assemble and decorate Snoopy's Doghouse out of gingerbread December 16th and 17th. Children grades K-6 can join the Holiday Gift Making event December 23rd, and learn to make creative gifts such as a holiday scarf and lemon body scrub. Note that advance reservations are required.
Happy New Year, Charlie Brown! Looking for some kid-friendly fun for New Year's Eve? Ring in the New Year December 31st (from 10 to 4pm) at the Charles M. Schulz Museum with crafts for the kids; the baby balloon drops at noon with a root beer toast!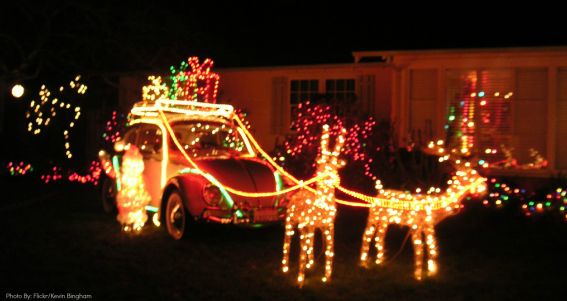 Santa Rosa is also known for its family-friendly neighborhood lights display. Take an impromptu evening to peruse the lights around the city. Get out of your car, bring some hot chocolate, and fully take in the community sense that is kid friendly Santa Rosa.
Look for the best hotel prices in Santa Rosa
Pin this to bookmark all the holiday fun; we update it yearly: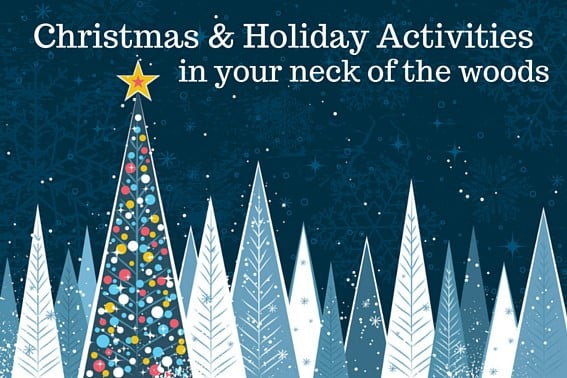 Find holiday activities and events in your neck of the woods.  We've got the inside scoop on cities across North America.
Featured photo by: Shutterstock