Recently, Sonoma County has been reveling in the accolades of being bestowed "Wine Region of the Year". But as the holidays roll in, Santa Rosa Christmas events will be what the area has to boast about
. This year's holiday gatherings are jam-packed with good cheer and festive community fervor. It's a holiday season that is sure to be a joyous celebration of art, music, and good ol' St. Nicholas. Updated for 2020!
Santa Rosa Christmas Events
Celebrate the holidays, wine country-style, this year in Santa Rosa, California. Festivals, open houses, craft fairs, tree lighting ceremonies, and more abound throughout the city. Not just known for great wine, Santa Rosa is also the home to the Peanuts Museum (created by hometown hero Charles M. Schultz) and plenty of kid-friendly activities to help make this a great "Charlie Brown Christmas".
Look for amazing deals on family-friendly hotels in Santa Rosa.
Sponsored by Santa Rosa Convention & Visitors Bureau:

This post is sponsored by Visit Santa Rosa. For area-specific tips and recommendations on planning your next visit to Santa Rosa, be sure to contact Visit Santa Rosa for kid-friendly tips and recommendations during the holiday season and beyond.
Tree Lighting and Santa Visits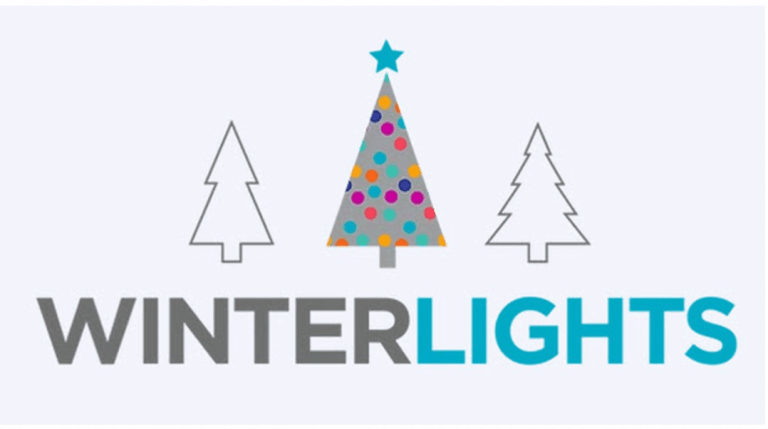 "I Believe in SANTA Rosa!"
Note: In 2020 Winter Lights will take place November 27, 2020 through January 1, 2021. There will still be photo opportunities, and entertainment, as well as a Winter Wonderland and Holiday Maker Market. Check the Winter Lights webpage for updates.
Perhaps there is not a more magical background to the holidays than twinkling lights wrapped around the Ol' Tannenbaum. Don't miss the Winter Lights Downtown Tree Lighting. Located in the Old Courthouse Square, this free community event kicks off with Santa's arrival on a fire truck. For the kids, there will be ornament painting, bouncy jump houses, face painting, and live performances.
Before the tree is lit, the beloved tradition of the Remembrance Candle Lighting happens in the square. When all the candles are lit for those who are no longer with us, the crowd counts down for the lighting of the central grand tree that is illuminated with thousands of LED lights.
Santa will be at Montgomery Village every Saturday starting beginning November 28, 2020. Come have your photos taken with Santa Claus from 11 to 3pm.
Find more fun in Santa Rosa! See what made our list of the top 10 things to do in Santa Rosa with kids.
Shop for Gifts at a Craft Fair
WinterBlast is an annual street festival located in the SOFA (for South (of) A Street Arts District) area. The bash promotes over 40 artist studios and galleries and culminates around the infamous Sofa Parade (an actual parade of sofas!).
Be sure to join in the winter celebration with a procession of jazz musicians, circus-style performers, and artists. The festival is free and local food vendors will be there selling their goodies. Cancelled for 2020.
The sweet town of Bodega has their Christmas Craft Faire . At this free event, local crafts and holiday decor are sold to raise funds for the Bodega Fire Department. All proceeds benefit the Bodega Volunteer Fire Department. Cancelled for 2020.
The 46th Annual Handmade Holiday Crafts Fair at Finley Community Center will be held December 5-6, 2020.Come and experience over 90 local artist's hand-crafted holiday décor and craft items. Kids activities will be available on Saturday from 10-2. This event has recently been cancelled.
From the craft fair, take the FREE "Rosie the Trolley" to the historic home and gardens of Luther Burbank. In its 40th holiday open house, come tour the gardens and charming home of Santa Rosa legendary Luther Burbank. Entrance is $3 for 12 and older and will occur rain or shine.
Find more Christmas events across Northern California with our helpful guide.
Celebrate Chanukah
The Chabad Jewish Center invites guests to their Chanukah Festival, December 22nd (from 4pm to 6pm) at Montgomery Village. Activities include a menorah lighting celebration, along with hot latkes, dreidels, gelt, and more. This event's website has not been updated for 2020 and may be cancelled.
Santa Rosa Christmas Art and Entertainment
Cirque de Boheme's 2019 Holiday Show "A'Paris" pops up in Cornerstone Sonoma from November 29th to December 22nd. This 1920's French-style circus takes place in a traditional circus tent (with no more than 150 guests at a time) and promises enchantment and wonder for all ages. Cancelled for 2020.
Luther Burbank Center for the Arts
Note: All events at Luther Burbank Center for the Arts have been cancelled for 2020.
At the Luther Burbank Center for the Arts, the offering of Santa Rosa Christmas events are filled with spectacular shows. On December 1st at 3pm, Lightwire Theater presents A Very Electric Christmas. This kid-friendly show is "recognized for their electro-luminescent artistry, poignant story telling, and performs in complete darkness".
Another family-friendly show at LBC is Transcendence's Broadway Holiday Spectacular. The song and dance show packs some best-loved Broadway tunes mixed in with holiday favorites. The show takes place on December 6th thru 8th.
Experience the "folk culture of Mexico through dance, music, and song", at the Posada Navidena on December 13th. Part of the Rodney Strong Dance Series, a free, pre-show arts and crafts activities for the family begins at 6pm and a post show fiesta rounds out the night. The Carlton Senior Living Symphony Pops: Holiday Soundtracks is a traditional favorite at 3pm on December 15th.
For the kid in all of us, Disney Jr Holiday Party! On Tour is coming to the LBC on December 18th. Sing and dance along with Mickey and Minnie during this live concert experience.
The Moscow Ballet presents The Great Russian Nutcracker on December 23rd, also at the Luther Burbank Center for the Arts. The Nutcracker Ballet, with a 60-foot growing tree and beautiful costumes and sets, is a delightful family tradition to begin at any age. There is only one Santa Rosa performance (at 3pm) however, so be sure to get tickets early.
Kid-Specific Santa Rosa Christmas Events
While there may not be snowfall in Santa Rosa, but there IS ice! Plan a day during the holiday vacation to go ice skating at Snoopy's Home Ice Arena. Closed in 2020 due to Covid-19.
Note: There will be no events at the Charles M. Shulz Museum in 2020 because the museum is closed until further notice due to Covid-19.
Events aplenty are being planned at the Charles M. Schulz Museum. Begin November 16th (from 1 to 4pm) with a Thanksgiving Feast with Snoopy. Help prepare Snoopy's Thanksgiving meal of toast, popcorn, and jellybeans.
Celebrate Hands-on-Chanukah December 8th (from 10am to 12pm) with menorah crafting and dreidel spinning for the whole family. Say "Hands-on-Chanukah" to get in free!
Assemble and decorate Snoopy's Doghouse out of gingerbread December 14th and 15th. Children grades K-6 can join the Holiday Gift Making event on December 21st, and learn to make creative and fun gifts. Please note that advanced reservations are required.
Happy New Year, Charlie Brown! Looking for some kid-friendly fun for New Year's Eve? Ring in the New Year December 31st (from 10 to 4pm) at the Charles M. Schulz Museum with crafts for the kids; the baby balloon drops at noon and 3pm with a root beer toast!
Look for the best prices on family-friendly hotels in Santa Rosa.
Find more Christmas events near you! Trekaroo has guides for dozens of cities across the country.
Pin this to bookmark all the holiday fun; we update it yearly:

Featured photo by: Shutterstock