Austin is well-known as the booming technology hub of central Texas with a lively restaurant, food truck, craft beer, and music scene. That sounds like an adult vacation, though right? What you may not know is that there are many things to do in Austin with kids as well!
In addition to having kid-centered attractions like the Thinkery, even the breweries and trendy restaurants are very welcoming to families- and lots of them have playgrounds!. Explore our picks for fun things to do in Austin with kids, from swimming in Barton Springs Pool to exploring the many attractions of Zilker Park.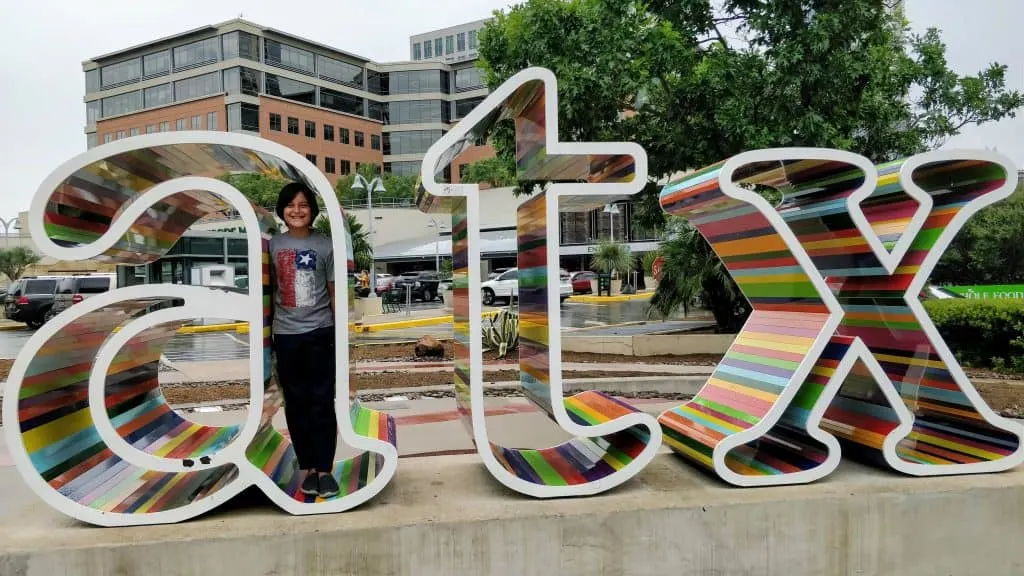 Things to do in Austin with Kids
1. The Thinkery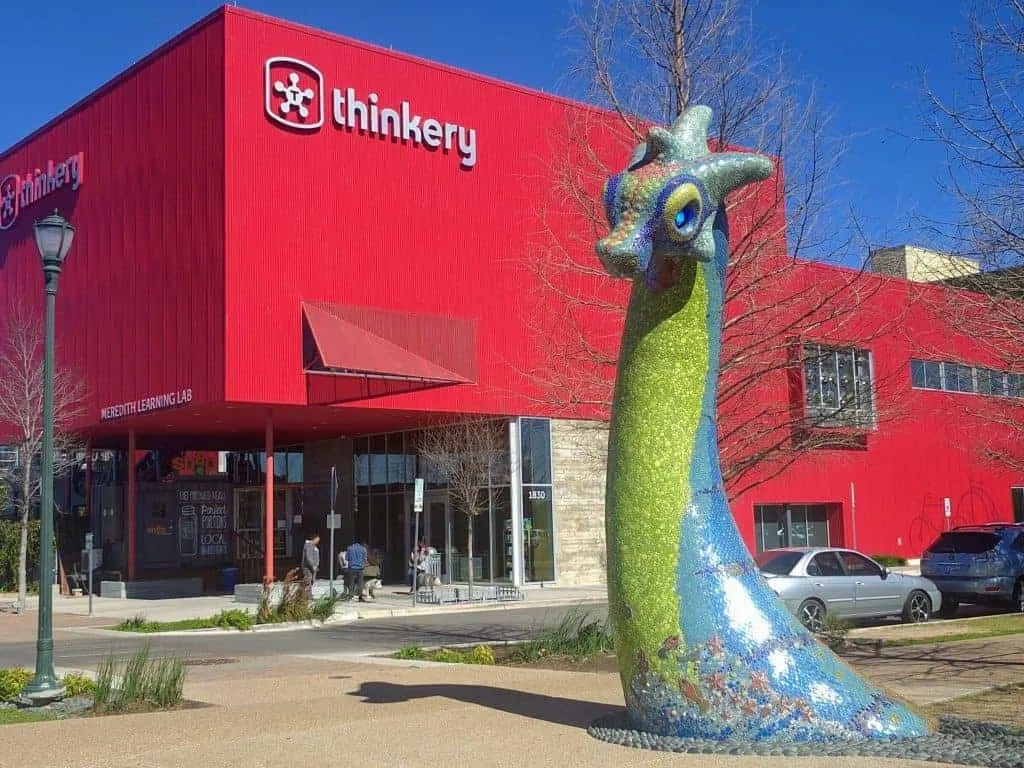 The entire family can delve into hands-on art and science exhibits at Austin's children's museum, The Thinkery. Together, see how far a self-designed airplane can fly, paint on windows, make a stop motion video with LEGOs, experiment in a kitchen lab with real appliances, and much more.
Kids will especially enjoy playing on the outside play area. The Thinkery is located in Mueller Lake Park, which has wide open green space with a walking path around the lake and a sizable playground, making a great destination to enjoy in Austin with kids.
Explore more of the Lone Star State! Discover what made our list of the Top 10 Things to do in Texas with kids.
2. The Bullock Texas State History Museum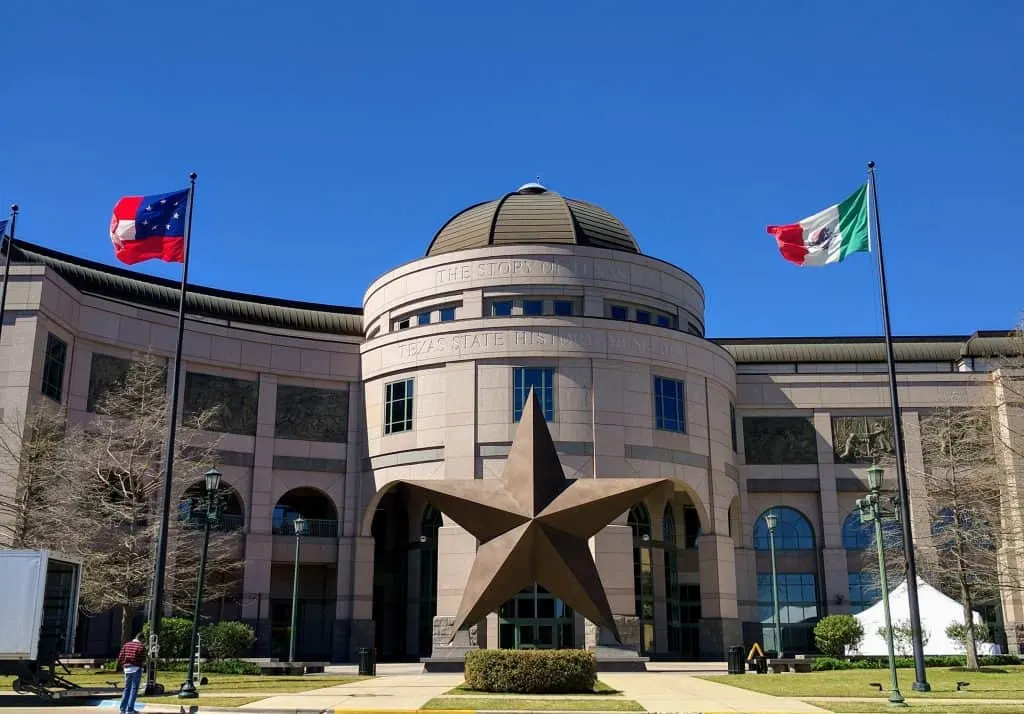 Take a hold of Texas history as you wind your way through two floors of artifacts, documents, and short films depicting the people of Texas from the 1820s through the present. The kids will especially enjoy completing the photo scavenger hunt and the IMAX theater.
History buffs may want to spend extra time on the first floor, which is dedicated to the reconstructed French ship, La Belle. It wrecked off the coast of Texas in 1686 and was discovered, along with thousands of artifacts aboard, in 1996.
The Bullock Texas State History Museum is just a few blocks up from the Texas State Capitol, so you can't miss a nice view of the largest capitol building in the country.
3. Congress Avenue Bridge Bat Colony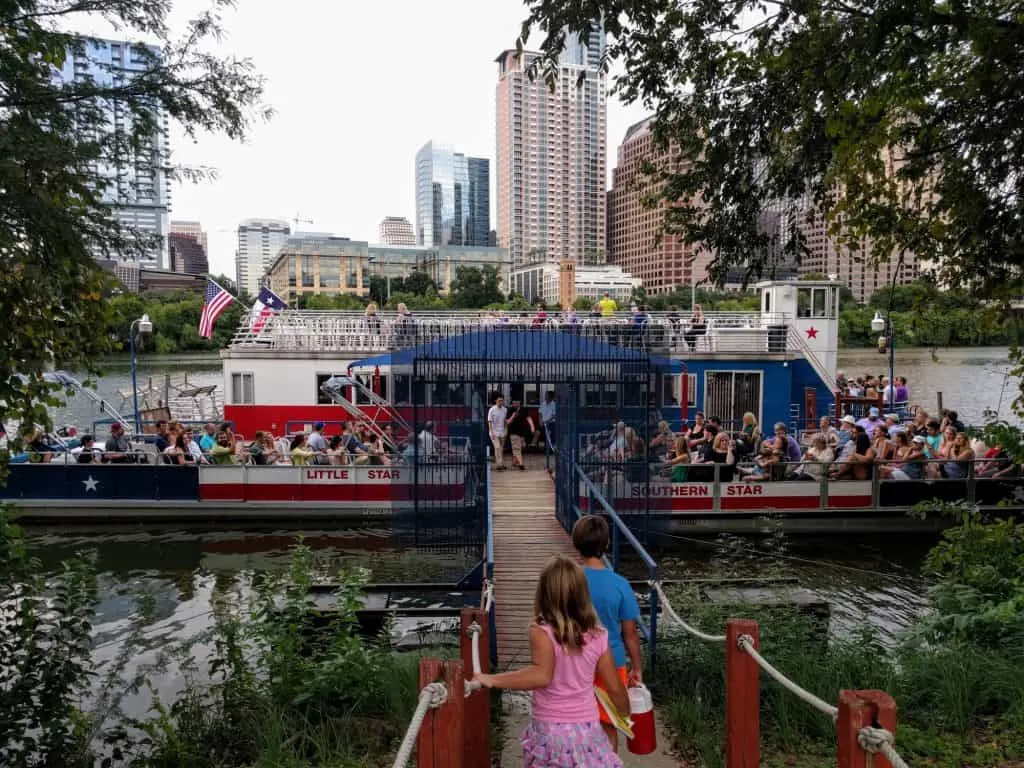 Don't miss the unique opportunity to watch the 1.5 million Mexican free-tailed bats that live under the Congress Avenue Bridge take off at sundown for their nightly feed (from March through October). Visiting the world's largest urban bat colony one of the most memorable things to do in Austin with kids.
The best views of this natural spectacle are from Lady Bird Lake. Either take a "Bat Cruise" (check out Lone Star Riverboat Cruises) or a kayak. You can stand on the bridge to see them as well.
Wondering about Dallas? We have that city covered, too! Check out the Top 10 Things to do in Dallas with Kids.
4. Experience Live Music in Austin with Kids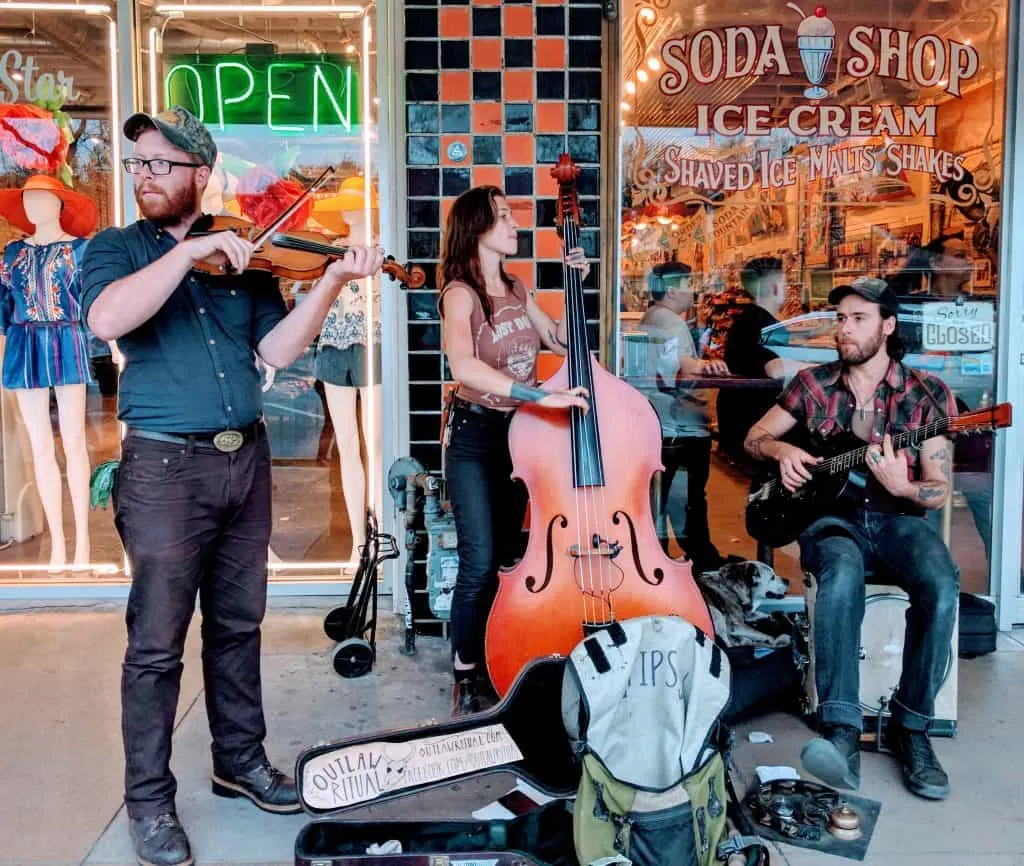 Austin proudly hails itself the "Live Music Capital of the World" and there are plenty of venues to catch a show with kids. Central Market North is the ultimate kid-friendly music venue as there is a huge playground right next to the stage. Grab dinner and let the kids run free while you listen to live music on most weekend evenings.
Shady Grove also has live music outside on the patio and a full dinner menu. If your kids turn into pumpkins when the sun goes down, a brunch show would be a great choice.
Enjoy southern comfort food at "Gospel Brunch" at either Stubb's or Threadgill's, two of Austin's most iconic music venues. For a lower key affair in the morning, Cherrywood Coffeehouse hosts a kids show on Sunday mornings.
5. ZACH Theatre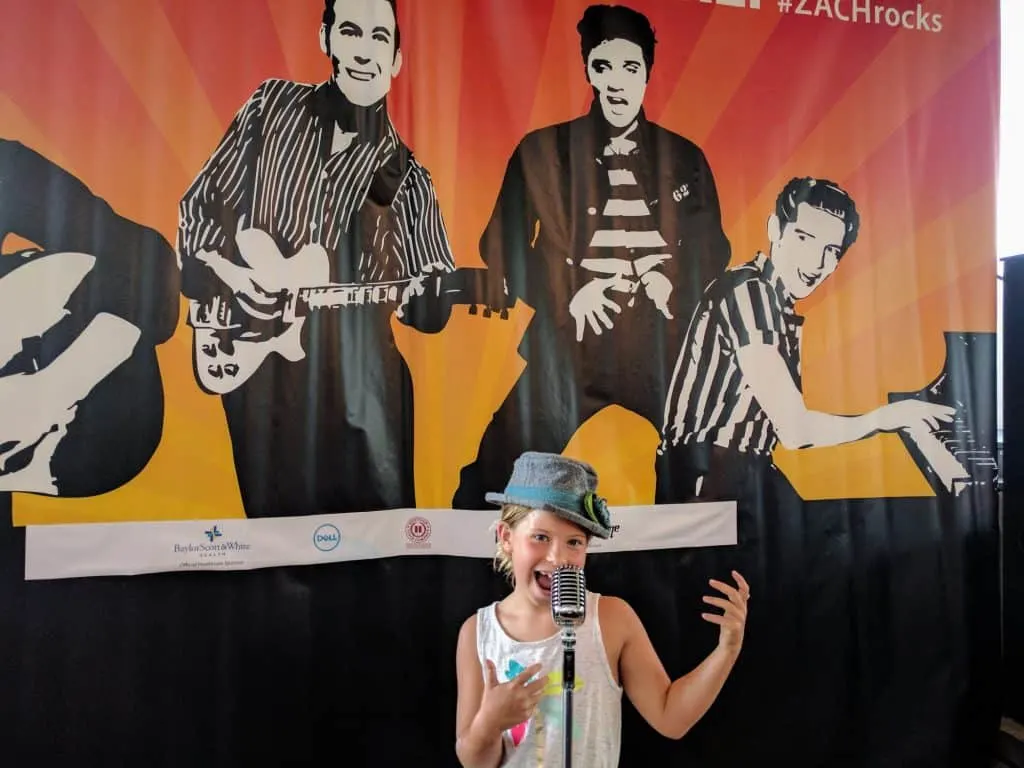 The whole family can delight in story time at the ZACH Theatre, a professional theatre company with world-class talent and inventive productions. There is not a bad seat in the house, so even the littlest theatre goer can stay engaged. The shows are only about an hour long and the cast stands ready to meet and greet everyone afterwards.
Snacks and drinks are allowed inside, and if you have a fidgety toddler, you certainly won't be the only one. ZACH puts on several children's shows a year, like "Alice in Wonderland" and "James and the Giant Peach." Our family holds season tickets and wouldn't miss a single show!
6. South Congress Avenue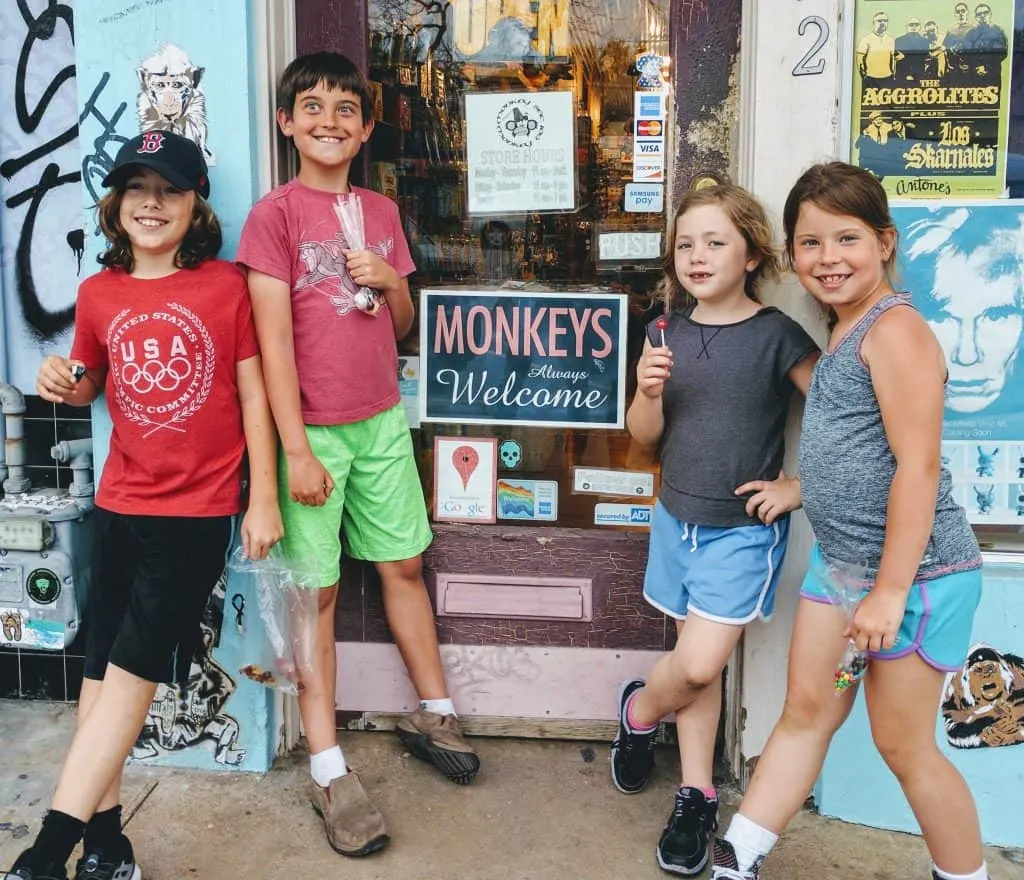 Just south of downtown Austin, South Congress Avenue is arguably the best area in Austin to simply stroll, window shop, pick up a souvenir, people watch, and get a bite to eat.
Lucy in Disguise is a costume shop with all kinds of vintage clothing and accessories. Big Top Candy Shop is an old-fashioned candy store. Ration your candy purchases though because Amy's Ice Creams is just a few blocks up. The Mexican Vanilla is famous in these parts!
Boutiques to pick up a t-shirt, coffee mug, jewelry, or one-of-a-kind artwork abound. Kids will especially enjoy the Mexican sculptures at Turquoise Door and strange vintage finds at Uncommon Objects.
If you happen to be in town on the first Thursday of the month, the local businesses host a street party in the evening with special happenings like music and giveaways. Ripe with character, SoCo is THE place to be in South Austin with kids.
7. Hike the Greenbelt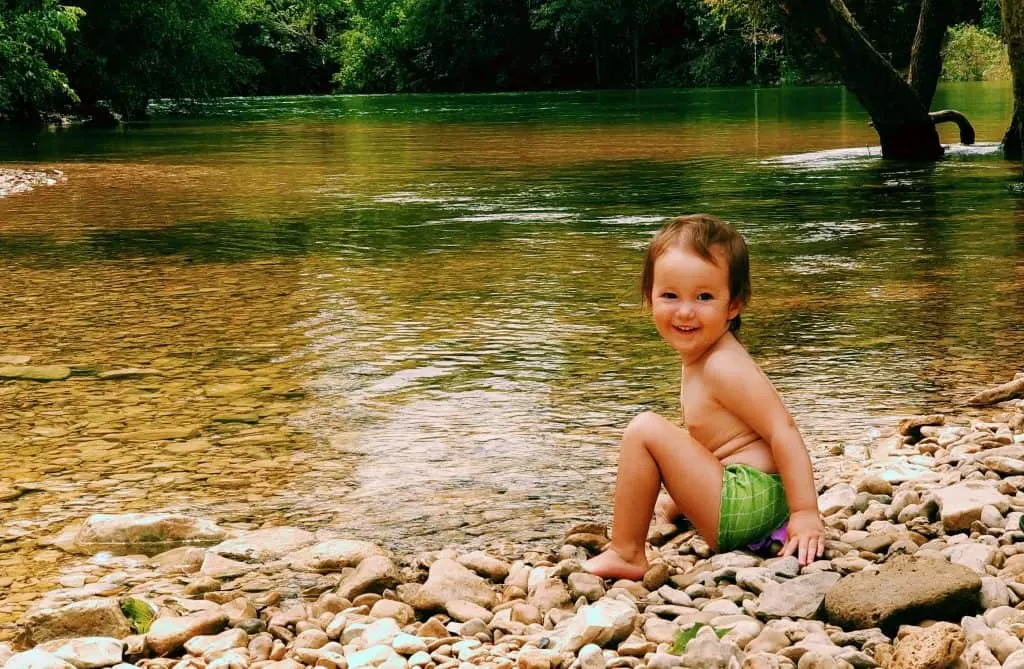 When visiting Austin with kids, you can't miss a walk, run, or splash along the nearly eight miles of hiking trails on the Barton Creek Greenbelt. You may see a deer, coyote, or roadrunner along the way. Families can scout out the perfect picnic spot, the best rock to climb, or the ideal swimming hole.
One of the easiest access points to the greenbelt is the family-friendly Twin Falls trailhead right at the intersection of Mopac (Texas State Hwy Loop 1) and Highway 360. Prime greenbelt season is in the spring (March through May).
8. Fareground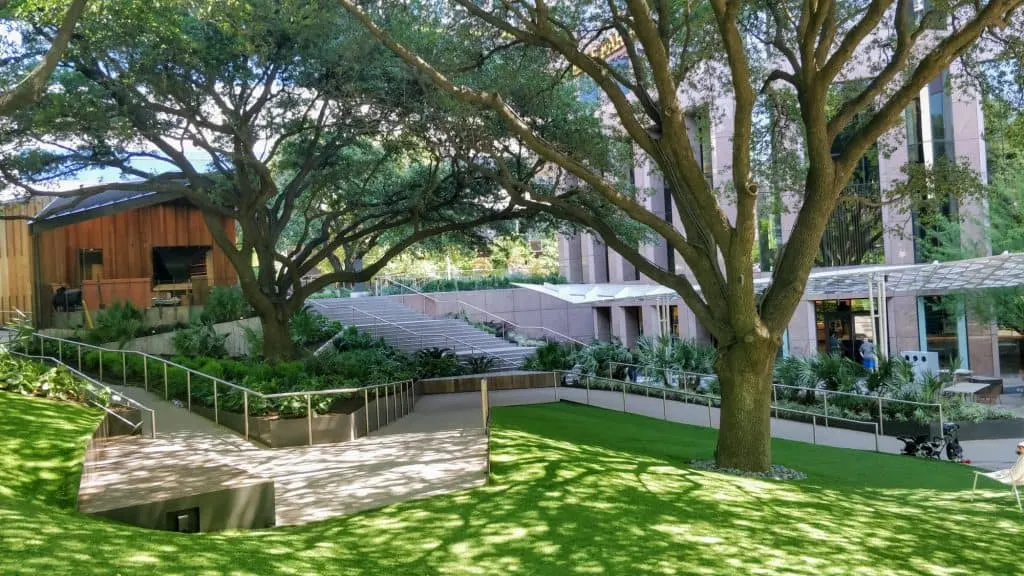 Don't have enough time to get to all of the amazing Austin restaurants? Never fear! The food hall craze has made it from the big cities to Austin, Texas and it is glorious. Perfectly located in downtown Austin, Fareground is home to limited menu offerings from several of Austin's most beloved establishments.
Not only is the food excellent and the bar open and inviting, but the grounds are spectacular. First-come first-serve tables sit peacefully at the bottom of a rolling, grassy hill covered in perfectly manicured live oak trees. This is a can't miss spot to taste all the yummy food Austin has to offer and is kid-friendly to boot!
9. Mount Bonnell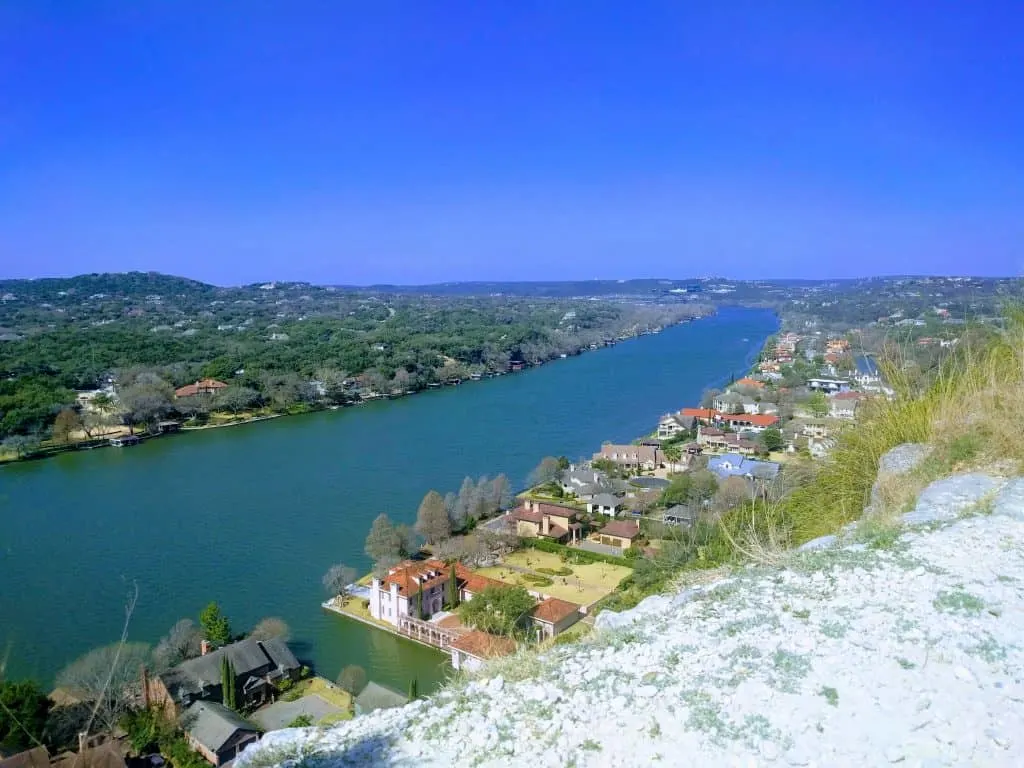 Take in magnificent views of the Texas Hill Country from Mount Bonnell. Reach the summit by walking straight up numerous stairs. Strollers or wheelchairs don't won't have access here. However, it is a nice drive through one of Austin's prettiest neighborhoods to arrive at the access point.
10. Zilker Park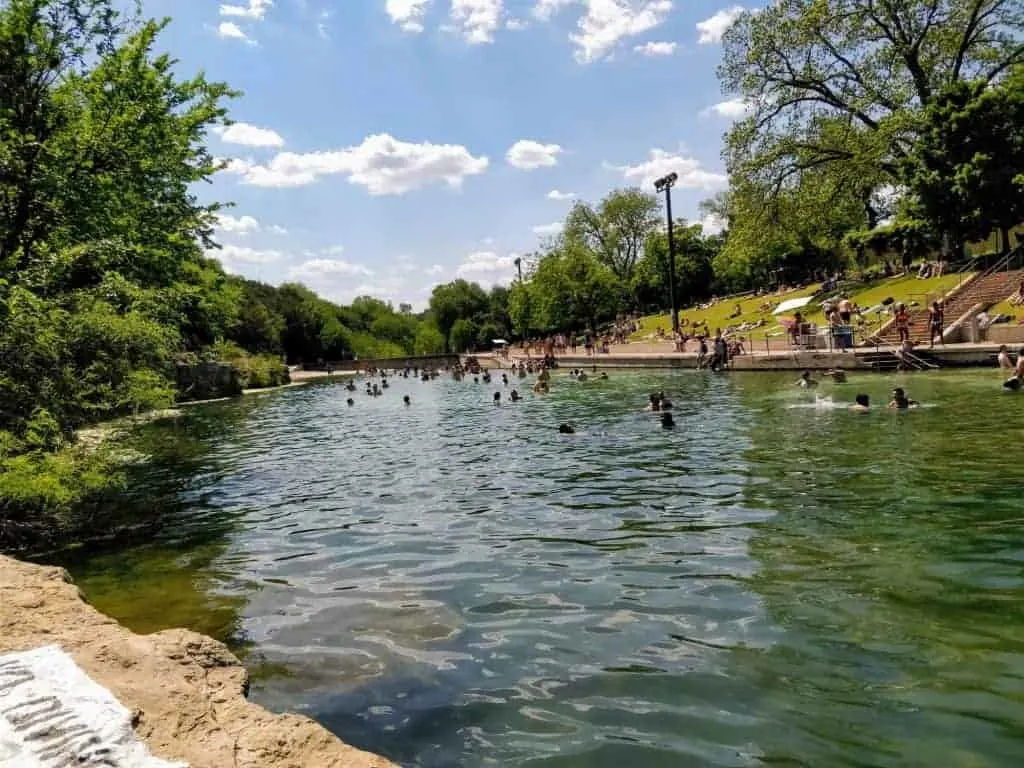 Zilker Park is the perfect place for families to soak up fresh air and warm sunshine. Take a refreshing dip in Barton Springs Pool, a peaceful canoe ride on Lady Bird Lake, or a train ride on the Zilker Zephyr.
There is a concession stand, a large playground, and an educational exhibit called Splash! right next to Barton Springs Pool. You could spend several days exploring all of the outdoor activities Zilker Park has to offer, as it is also home to Zilker Botanical Gardens, Umlauf Sculpture Garden, and Austin Science and Nature Center.
Must Eats in Austin with Kids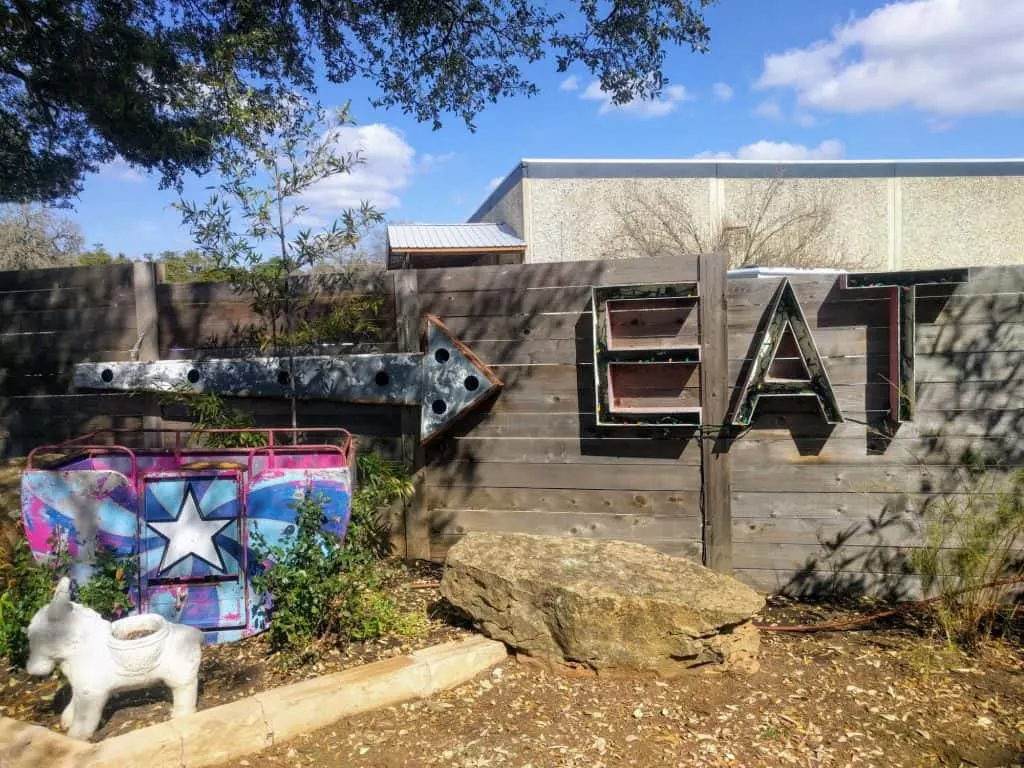 Culinary indulgence is so thoroughly weaved into the culture of Austin that it can be a challenge to do things that don't involve a delicious meal in one way or another. Prioritize Tex-Mex and BBQ, although the city boasts a great restaurant for almost every cuisine.
For Tex-Mex: Matt's Famous El Rancho, Mi Madre's Restaurant, and Chuy's are the old standbys with good reason.
For BBQ: County Line, The Salt Lick, Cooper's, or Rudy's Country Store & Bar-B-Q will leave your inner carnivore completely satiated, perhaps for weeks!
If you need a break from all the meat, Bouldin Creek Cafe is the best vegetarian restaurant in town. For a modern twist on tacos, Torchy's Tacos is the best. Don't miss brunch at South Congress Cafe or Kerbey Lane Cafe and savor a leisurely morning coffee on the shores of Lake Austin at Mozart's Coffee Roasters.
Day Trips from Austin with Kids
Johnson City, TX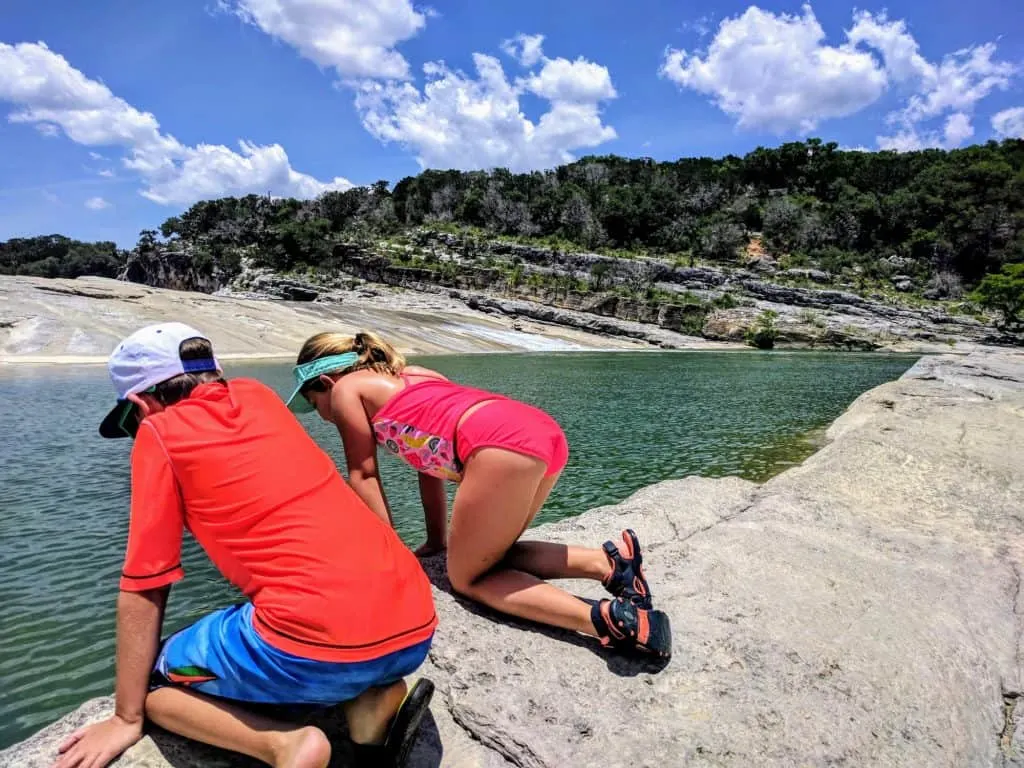 Johnson City was the hometown of President Lyndon Baines Johnson. You can tour both the JBJ Ranch and the Sauer-Beckmann Living History Farm. Hike, swim, and take in gorgeous views of the Pedernales River at Pedernales Falls State Park.
Eat lunch on Main Street (Pecan Street Brewing is our family favorite) and enjoy some interactive learning at the Hill Country Science Mill. Last but not least, the Johnson City Exotic Resort Zoo is a huge hit with the kids.
San Antonio is only a couple hours from Austin. Discover the Top 10 Things to do in San Antonio with Kids.
Schlitterbahn in New Braunfels, TX
If you visit Austin in the summer, a day trip to the Schlitterbahn Waterpark in New Braunfels might be just the thing your family needs for all out wet-and-wild fun. Part of what makes this waterpark so special is that it fits into the natural surroundings so well. It is right on the Comal River, with lots of mature trees for shade and cute German theming in honor of the town's German roots.
Even better, coolers with outside food and drink are allowed, although the food available in the park is quite good – they smoke their own BBQ and make a delicious Wurst Burger. Schlitterbahn has all the thrill rides a waterpark needs and plenty of little slides and pools for smaller children as well.
Special thanks to Heather Reed who wrote the original version of this article. All photos by Tarlie Harris.