Everything in Montana is big. Big mountains, big sky, big lakes, and big fun. A Montana family vacation should be on every American family's bucket list.
From the great prairies of the east to the steep Rocky Mountains of the west, there is a vast diversity of things to do in Montana with kids. With all the grandeur, families will find that spending time outdoors is much more enjoyable than indoors.
Relax Montana-style and get ready for an amazing collection of big fun for families. Montana is one of the biggest states in the U.S. after all!
10 Things to do on a Montana Family Vacation
Dinosaurs and Big Rocks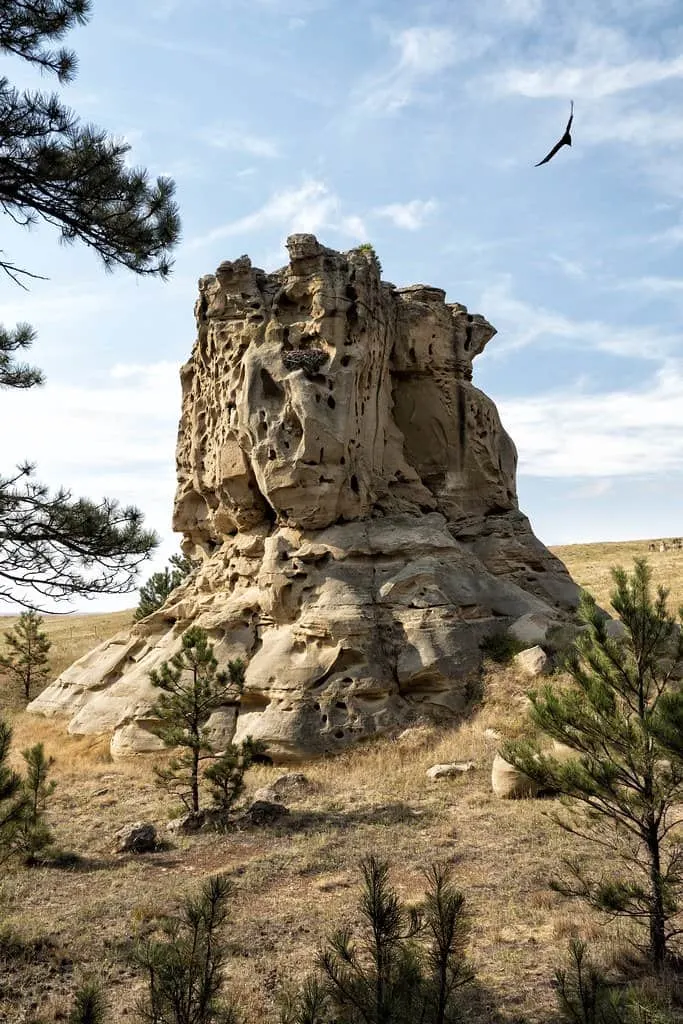 Some of the best things to do in Montana with kids are outside. Driving through the vast expanse of prairie in Eastern Montana will bring families to strange sandstone formations popping out of the ground like statues.
Medicine Rocks State Park is a fun place for families to explore the unique formations and perhaps play a game of hide-and-seek. Some kids may even call them weird looking, but they are perfect for climbing.
Spend the night in your tent in Medicine Rocks or find lodging, museums, and restaurants in nearby Ekalaka.
Be sure to check out Carter County Museum to see some amazing dinosaur discoveries including the duck billed hadrosaur, one of only five known complete skeletons found in the US. This little-known museum is one in the chain of museums on the Montana Dinosaur Trail.
Visit the Gateway to Yellowstone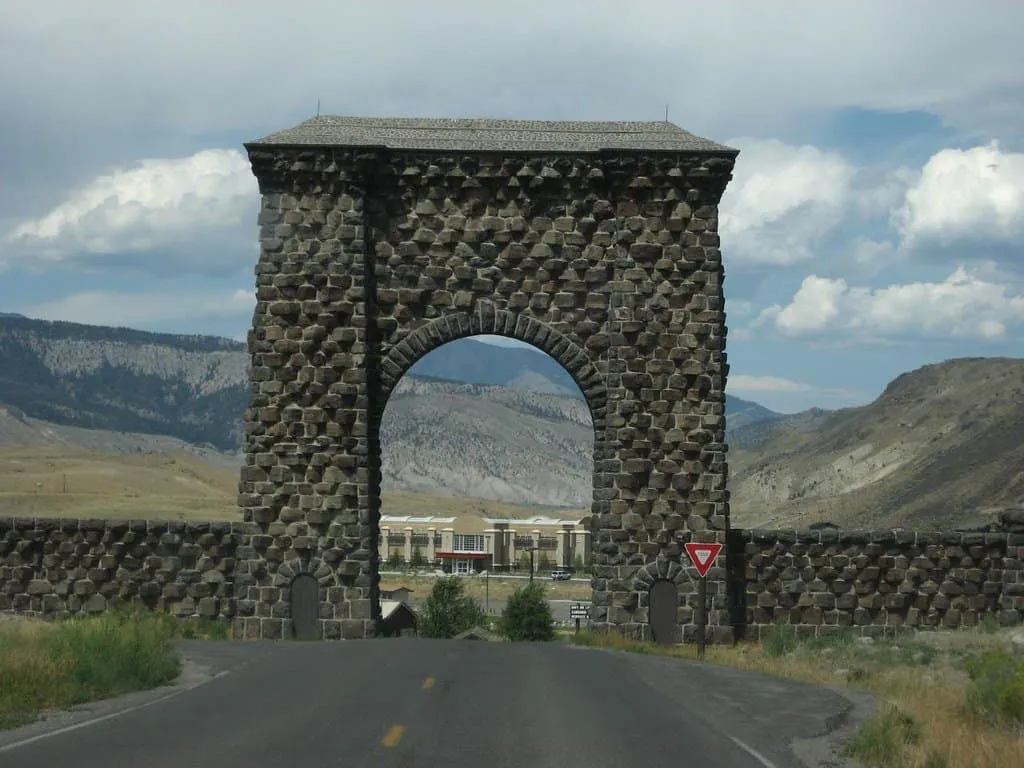 Yellowstone may be mostly claimed by Wyoming, but the only year-round entrance is in Montana. The town of Gardiner is proud of the Roosevelt Arch that welcomes visitors to Yellowstone, home to geo-thermal wonders, and abundant wildlife.
Read about 5 Great Family Hikes in Yellowstone.
Whitewater rafting, hiking, and horseback riding are the exciting things to do in Gardiner and nearby Big Sky during the summer. The winter snows bring a hush to the landscape and wildlife can be easily seen with fewer crowds.
Check out our guide to the top things to do in Gardiner.
Also providing access to Yellowstone is one of the most beautiful scenic drives in America. It starts and ends in Montana and crosses the Rocky Mountains of Wyoming.
The Beartooth Highway is 68 miles of jaw-dropping beauty. Plan at least two hours of driving time between May and October for a trip your family won't soon forget.
Find details and maps of the Beartooth Highway.
Bozeman is a great gateway city to Yellowstone. Here are 21 things to do in Bozeman.
Have Big Fun in the Great Town of Missoula on Your Montana Family Vacation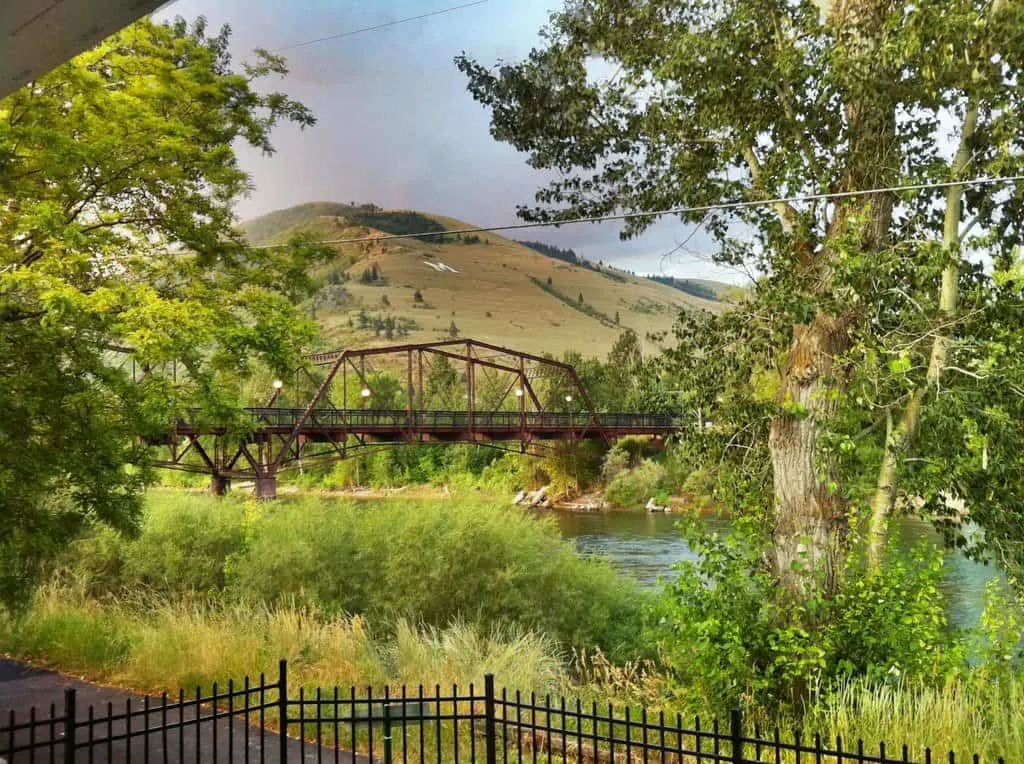 Missoula might as well be called the "Family City" rather than the "Garden City" for all the family-friendly activities it boasts. In the summer, kids can ride the three towering water slides at Splash Montana, but when it ices over, take the swim gear indoors to Currents Aquatic Center with its water playground.
Kids who dream of climbing up inside a huge wooden dragon and sliding down its tongue will have a blast at Dragon Hollow Playground and may enjoy trying to hook rings while riding A Carousel for Missoula.
A visit to the Children's Museum will thrill children ages 0-9 with the hands-on interactive exhibits such as "Go Fish!" Get outdoors and explore one of the many trails in the beautiful Bitterroot Valley or learn all about wildlife in the Elk Country Visitor Center.
Missoula might be loved by kids just because of the amazing ice cream served up by the Big Dipper. It's so good that folks are willing to wait in line around the block for some of its homemade flavors. That makes any town, or state, the best place to be for kids.
Stay for a day or a week in Missoula at some great lodging! Trekaroo is a Booking.com affiliate and guarantees the lowest prices!
Enjoy Winter & Summer Activities on Big Mountains in Montana with Kids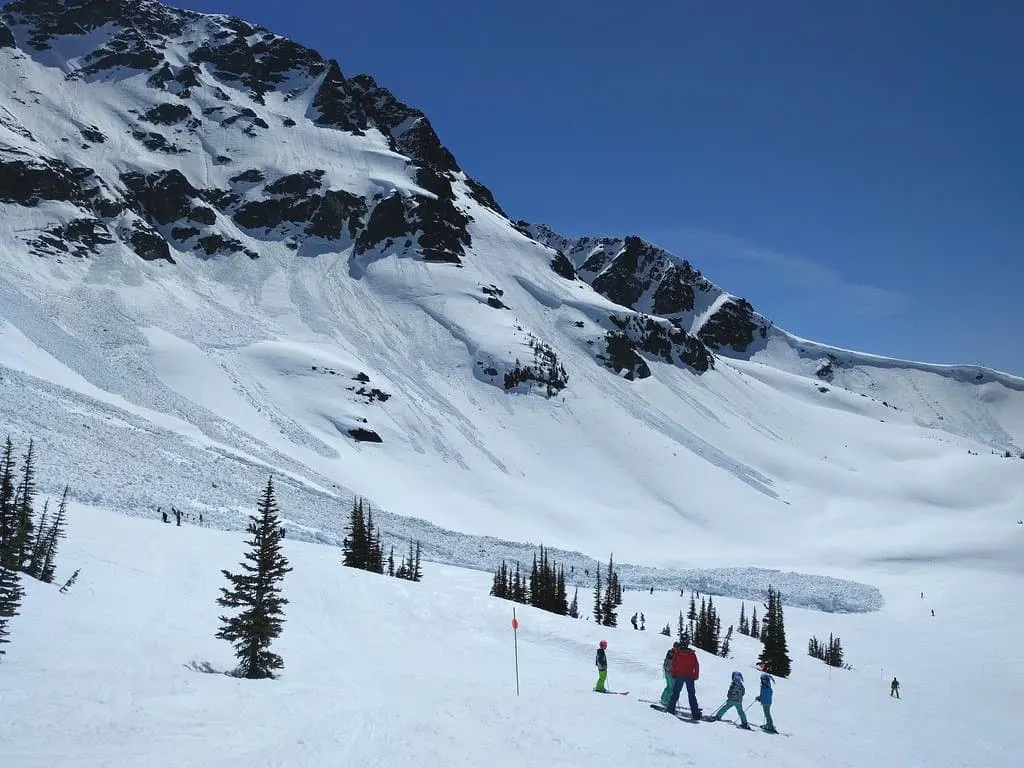 The Rocky Mountains of western Montana provide a winter and summer playground for families.
During the winter, enjoy skiing, snowboarding, cross-country skiing, snowcat tours, and more at many resorts. Big Sky Ski Resort has some of the best powder and tons of it. Trekaroo families rave about the ski school, the lack of crowds, and the variety of terrain.
The resort has an onsite childcare program, Lone Peak Playhouse Day Care, which runs a mini-camp type program, but also offers full childcare for babies 6 months and up.
Bridger Bowl is another excellent ski resort that offers half day and full day Play Care so that parents can enjoy the slopes while their young ones have fun.
Whitefish Mountain Resort offers a Kids Center with a range of childcare and snow play options for kids of all ages. Both offer youth ski lessons starting as young as four, which shows how much they love families.
When the summer sun melts the snow, many ski resorts send guests flying across the sky on their zip lines. Whitefish Mountain Resort boasts the longest zip line tour in Montana.
Here are 9 Adventurous Things to do in Whitefish, Montana.
The 5 Zip Tour is good for kids and adults that are between 60 and 230 pounds who are at least 54 inches tall. Kids will like flying on side-by-side lines next to their parent, and maybe it's their parent who needs reassurance!
Other amazing summer activities at Whitefish include Walk-in-the-Tree-Tops tours, alpine slides, gondola rides, and mountain biking. Finish off the perfect summer day with some locally made ice cream at Sweet Peaks.
Discover History on the Lewis and Clark Trail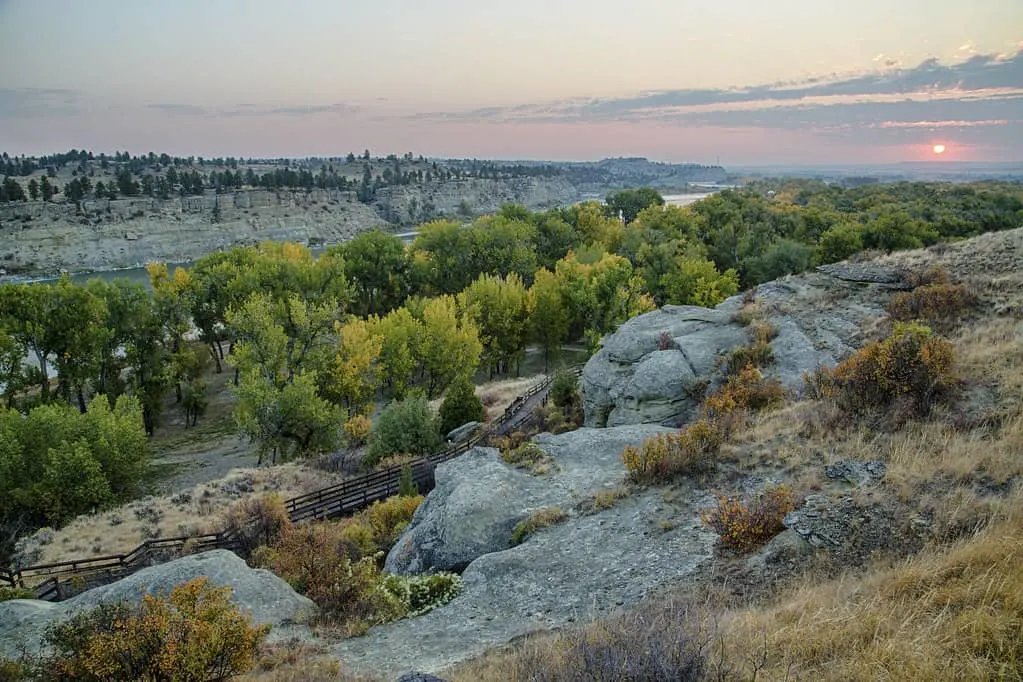 In 1804, Lewis and Clark set out to find the Pacific Ocean and ended up bringing back information to Thomas Jefferson about the beautiful northwest portion of the US. Along the way, they faced many difficulties, including getting over five waterfalls on the Missouri River where the town of Great Falls, Montana is now located.
Kids (and adults, too!) can get a better understanding of their adventures at the Lewis and Clark National Historic Trail Interpretive Center. After they try "pulling" up their canoe over the portage, they may just appreciate their minivan all the more.
The center is located on a bluff overlooking the Missouri River and next to the River's Edge Trail. Kids can complete their Jr. Ranger badge at this and many other Lewis and Clark visitor centers along the 3700-mile historical trail.
History comes alive for kids in the capital city, Helena, when they take a train ride with Last Chance Tour Train. Kids and parents will learn the interesting stories about the people who were a part of all of the famous landmarks: the Capitol building, Last Chance Gulch, St. Helena Cathedral, and more.
While you are in Helena, be sure to ride the Great Northern Carousel and enjoy a sweet treat at The Parrot Confectionery.
Sail on the Biggest Lake in Montana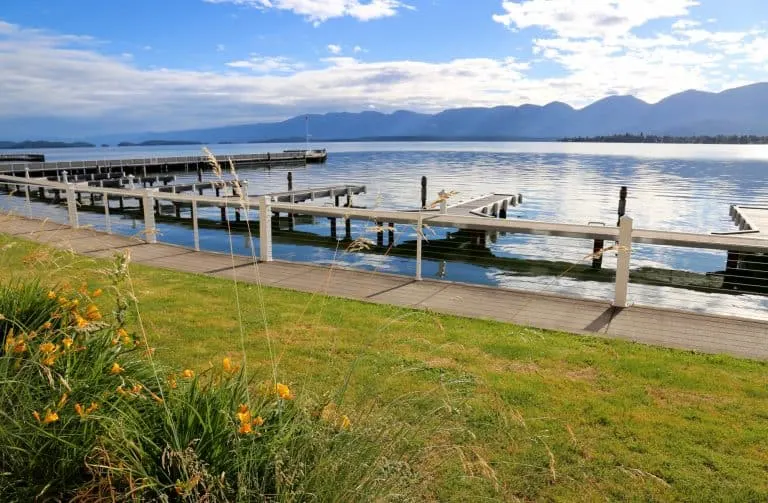 Do you know what the biggest lake west of the Mississippi River is? Flathead Lake in northern Montana claims the title. Everything in Montana is big, including the little town next to it with the name of Bigfork.
Flathead Lake is fed by glacier runoff from Glacier National Park and is filled with crystal clear water that lets you see down to the bottom in many parts. It gets warmed up by the sun enough that swimming is perfect!
I took a small motorboat out on it with my kids in August and we sang songs, fished, and spied two bald eagles nesting in a tree. It was a glorious afternoon. On summer days, the surface can be calm and ideal for water-skiing, wakeboarding, and stand-up paddle-boarding.
The wind coming across the lake thrills the many sailboats that grace the waters. You can rent water sports equipment from Absolute Water Sports or Bigfork Water Sports, take a lake cruise with Far West Boat Tours, or sail on a 1928 Q-Class 51-foot racing sloop from Flathead Lake Lodge.
Enjoy a picnic on the shore at Wayfarers State Park and jump from the small cliff to swim. Be sure to stop for some delicious fresh cherries that grow around the lake after a day on the water.
Trekaroo Tip: Pick fresh cherries from late July-early August at one of the many U-Pick farms in the Flathead Lake Valley.
Ride the Big White Water on Your Montana Family Vacation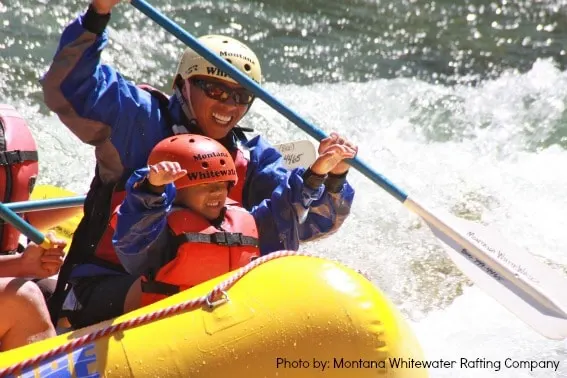 I've seen enough grinning faces getting splashed by whitewater rapids to decide that white water rafting is an amazingly fun activity. The Yellowstone River in southern Montana is the perfect "beginner" river for families. There are class II to III rapids, which makes the whitewater fun but not too scary.
The town of Gardiner is right outside the north entrance of Yellowstone National Park and is home to several different rafting companies. Check out the Montana Whitewater Raft Company, Wild West Rafting, and Flying Pig Adventure Company.
In Western Montana, ROW Adventures takes families on a big wide river with roller coaster waves that kids love. Families have seen osprey, bald eagles, mule deer, and bighorn sheep, and can enjoy swimming in calm spots on the river.
Ride the Open Range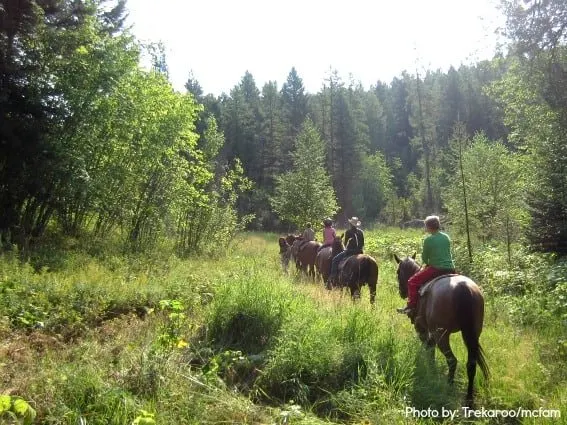 Saddle up and ride a gentle horse through the wide-open plains or forested mountains in Montana. The sky never looked bigger than from the back of a horse.
Take a day trip ride with Artemis Acres or Paradise Adventure Company. Excellent ranches and outfitters like these are numerous throughout Montana and offer wide selections of trail rides, and some are perfect for young children.
Rodeos take place just about every month in Montana and are a thrill to watch. One of the local favorites is the Western Montana Fair and Rodeo.
Spend the night on a working ranch or farm that is part of Farm Stay USA and enjoy horseback riding, gardening, taking care of animals, and more.
For the ultimate family vacation, book a whole week at one of the incredible dude ranches in Montana such as Averill's Flathead Lake Lodge, 320 Guest Ranch And Resort, Lone Mountain Ranch, Nine Quarter Circle Ranch, and The Resort at Paws Up. Be spoiled by all-inclusive meals, lodging, and horseback riding plus some amazing extra activities. It's the perfect recipe for family fun.
Find amazing Montana Dude Ranches from Top50 Ranches or the Dude Ranchers' Association.

Spot Big Dinosaurs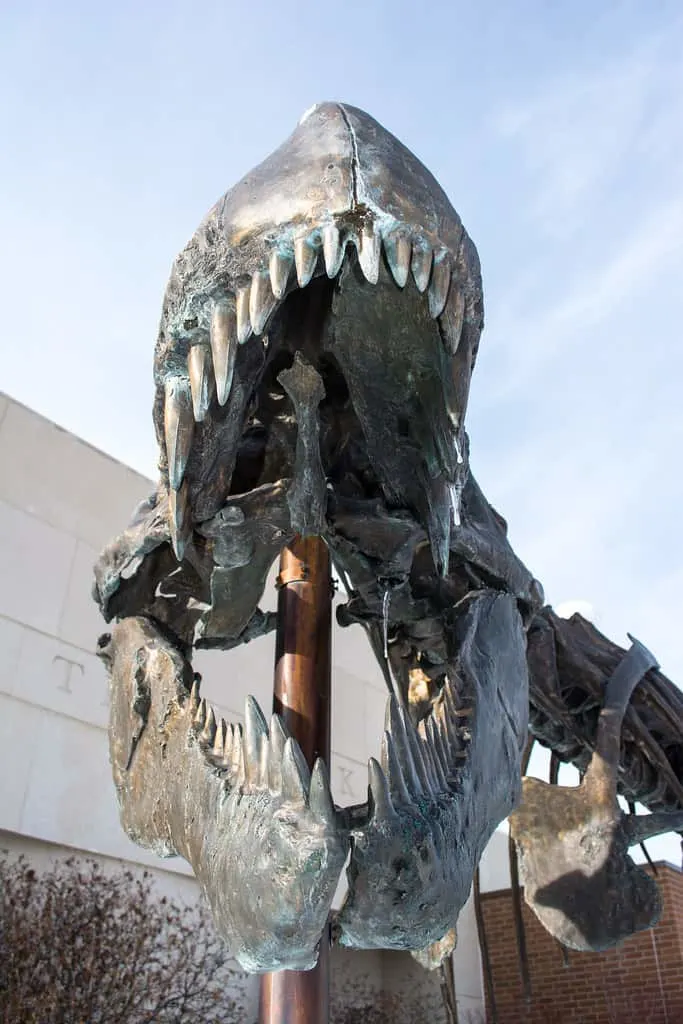 Not only does Montana have big dinosaur fossils, but it has one of the world's largest collections of them at the Museum of the Rockies in Bozeman. How thrilling to see a Tyrannosaurus Rex and Triceratops fossil!
Parents rave about the Children's Discovery Center where kids up to eight years of age can interact with displays and learn along the way.
Old West fans will enjoy seeing old vehicles and artifacts including a replica of a 1930's gas station. Kids can set up camp in the wonders of Yellowstone and create a geyser eruption from their own pumping action.
Travel through Montana to the 15 stops of the Dinosaur Trail to see all of the amazing dinosaur treasures that have been found in this big state.
Make sure to check the Judith River Dinosaur Institute in Billings where kids can see fossils as they are being cleaned and excavated from the rock they were found in. Then take your hungry dinosaur hunters for a "Behemoth" burger made with fresh ingredients at The Burger Dive.
See Waterfalls and Grandeur at Glacier National Park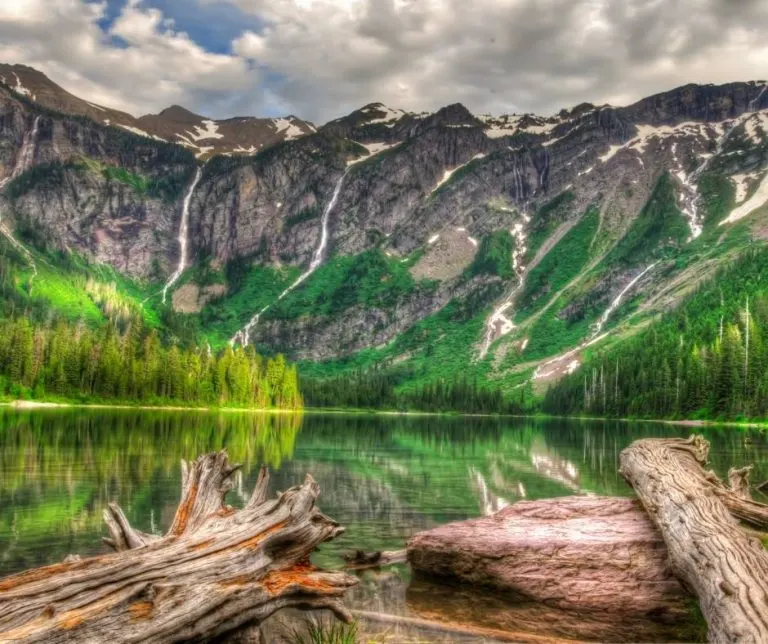 Nothing shouts out how big Montana is than Glacier National Park. With six mountains towering over 10,000 feet, about 37 glaciers, and over 700 lakes, the beauty is astounding.
Families will find lots of outdoor adventures and beautiful drives in Glacier National Park. One of the most exciting things is driving the Going-to-the-Sun Road that goes up the edge of the mountains and crosses several waterfalls that literally come down right next to the road.
From this road, you can see over the valley and to the tops of mountains that cradle glaciers and snow packs. The visitor center at Logan Pass is a popular stop because of some incredible hikes that are perfect for kids.
Check out this awesome itinerary for Glacier National Park.
Down in the valley of Lake McDonald, there is a quiet nature trail for young kids through a grove of old-growth cedars that have massive trunks. The trail meanders through them along a boardwalk and then crosses Avalanche Creek, which is just perfect for wading in the freezing water or tossing stones.
All kids (and kids-at-heart) will love skipping stones on the mirror-like waters of Lake McDonald. My kids got up to 15 skips per throw and inspired some grandparent-types traveling from Indiana to join them.
Kids will love becoming Junior Rangers by solving mazes and puzzles that teach them about the wildlife, glaciers, and habitats of this park, and as they participate in a ranger-led activity. Glacier National Park is open year-round and is one of the most beautiful National Parks in the USA.
Read Trekaroo's full guide on Things to do in Glacier National Park.
Special thanks to Amy Graff of On the Go with Amy for sharing her favorite family spots during their 10 day summer trip to Montana, and to Kasey Austin of Austin-Lehman Adventure's flagship Montana family adventure for his great suggestion of rafting down the Yellowstone River.
Find things to do with kids near you!
From coast to coast, we're determining the best things to do with kids in each state and dozens of cities in our great nation.