When the fresh beach air calls, the seaside town of Santa Monica, located just west of Los Angeles, is often where my family and I end up. It has the charm and appeal of a coastal getaway, but with its sophisticated urban aspect, it is anything but a lazy beach town. Beach bums beware: Santa Monica might just entice you to do something more daring. Can you say ocean side trapeze lesson? If you are looking for fun things to do with kids in Santa Monica, here's our favorite tips:
Parks, Piers, and Beaches
Santa Monica Pier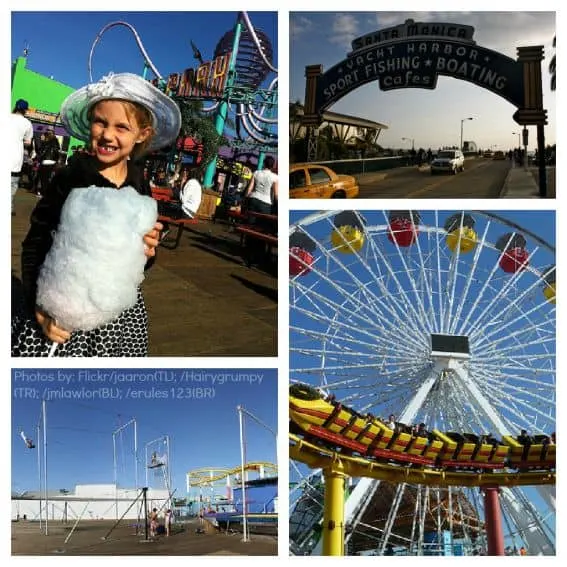 Looking for some fun in the sun? The Santa Monica Pier has your family covered. Fly above the pier and go home with a great story at the Trapeze School welcoming ages 6 and up. My daughter can't get enough of the iconic Ferris wheel, roller coaster, and carousel. When we have had our fill of thrills we try our hand at winning a few token stuffed animals and then head over to the arcade for some Skee-Ball. Ever wanted to feed a sea star? Head under the pier to the Santa Monica Pier Aquarium where you can feed one of these docile creatures daily at 2:30, or plan your visit for Sunday at 3:00 when you can watch the sharks enjoy their lunch.
Palisades Park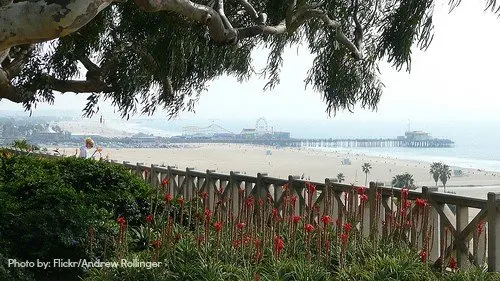 Located on the edge of a crumbling cliff, Palisades Park provides one of the most beautiful scenes of the Pacific Ocean you can get. The sunset from the park can only be described as breathtaking. One of our favorite things to do is grab dinner to go and picnic at Palisades Park; with the sun setting and the Santa Monica Pier lit up, this is the best view in the city.
Santa Monica State Beach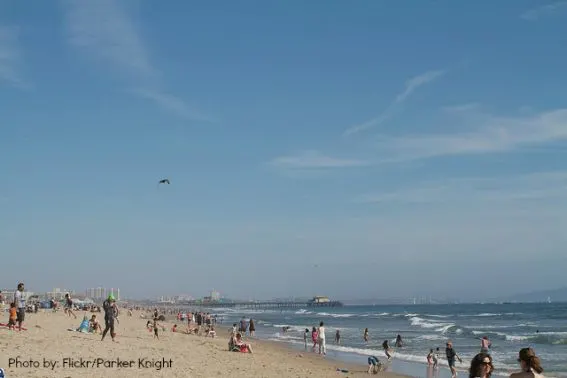 My list wouldn't be complete without the mention of this great beach. Santa Monica State Beach is clean, beautiful, and expansive. While we like to use the beach as our sandbox, you might want to take a surf lesson or play beach volleyball. Here's a fun tip. Park the car and head over to Blazing Saddles on the pier and go explore this family hot spot on bikes. Renting bikes is a fun way to delve into this amazing beach town. So whether this is your first time or you 21st time visiting, get out there and go beyond the beach.
People Watching, Shopping, Art and More
Venice Beach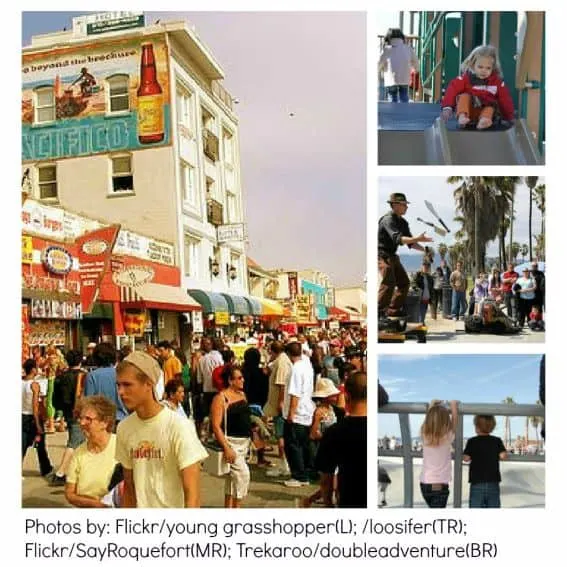 While technically not in Santa Monica, Venice Beach deserved to be included because of it's close proximity and due to the fact it's just. that. great. Located three miles south of Santa Monica is the Venice Beach Boardwalk. This is people watching at its best. Hundreds of street performers call this beach their office. We have seen everything from break dancing to broken glass walking, mimes, musicians, jugglers, and jesters. Want your fortune told or your name written on a piece of rice? Venice Beach has all that to offer and more. One of our favorite things to do as a family at Venice Beach is watching the amazing skate boarders at the skate park. Watching them navigate the 16,000 sq ft of concrete is similar to watching the X Games. When my daughter needs to get out and play I take her to our all time favorite playground: Venice Beach Boardwalk Playground. Situated about 50 feet from the water, the combination of the salty beach air and the rhythm of the waves make's this playground unique.
Third Street Promenade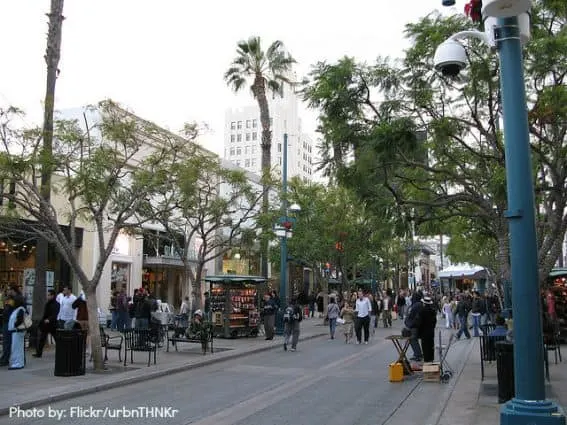 Pedestrians rule this three-block stretch of road that is closed off to vehicular traffic. This outdoor shopping and dining experience is a favorite of ours. Third Street Promenade is lined with shops, restaurants, cafés, movie theaters, interesting sculptures, and street performers. Capping off the south end of the Promenade is the ultra modern Santa Monica Place. Santa Monica Place is where you go for some serious retail therapy.
Magicopolis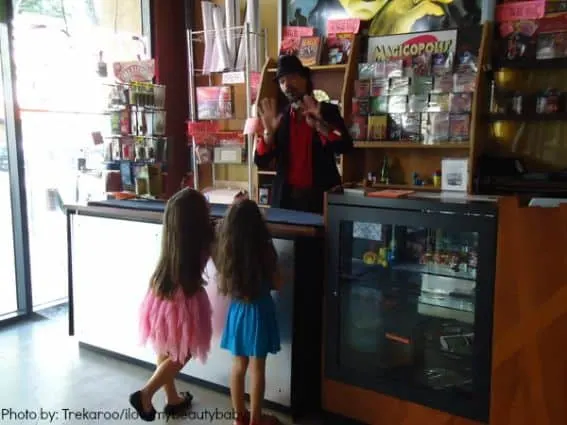 Magicopolis is part magic show part comedy show. Steve Spills and his assistant Bozena are naturals with adults and children alike. My daughter was completely enthralled with the campy two hour show. Children will enjoy the popcorn and parents will enjoy the wine.
Bergamot Station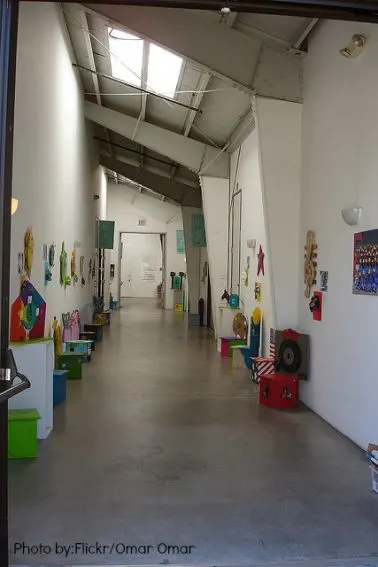 Bergamot Station is the perfect place to take your budding young artist. This old trolley station has been transformed into an art center containing multiple galleries, a museum, and a café. With galleries galore and the added great value of the Santa Monica Museum of Art it's the perfect place for an afternoon of culture. Parking and admission to the galleries and museum are free.
Find fantastic lodging & more on the shore in Santa Monica.

Explore the best kid-friendly LA hotels or view them all.
Discover family hikes near L.A.
Check out the Best L.A. Beaches.
Love animals? Your guide to spotting animals (not the celebrity type) in LA.
Activities for Teens & Tweens in the City of Angels.