The fall season is one of the Bay Area's finest. The weather is cooler, the sun is typically shining, and harvest season is in full swing. It is also pumpkin season, but where are the best pumpkin patches in the Bay Area for 2023?
We asked our local experts for their favorite spots and put together this guide to help you have the perfect pumpkin patch day with your family. From Petaluma to Half Moon Bay, these are our favorite Bay Area pumpkin patches for families.
Best Pumpkin Patches in the Bay Area
Clancy's Christmas Trees and Pumpkin Patch in San Francisco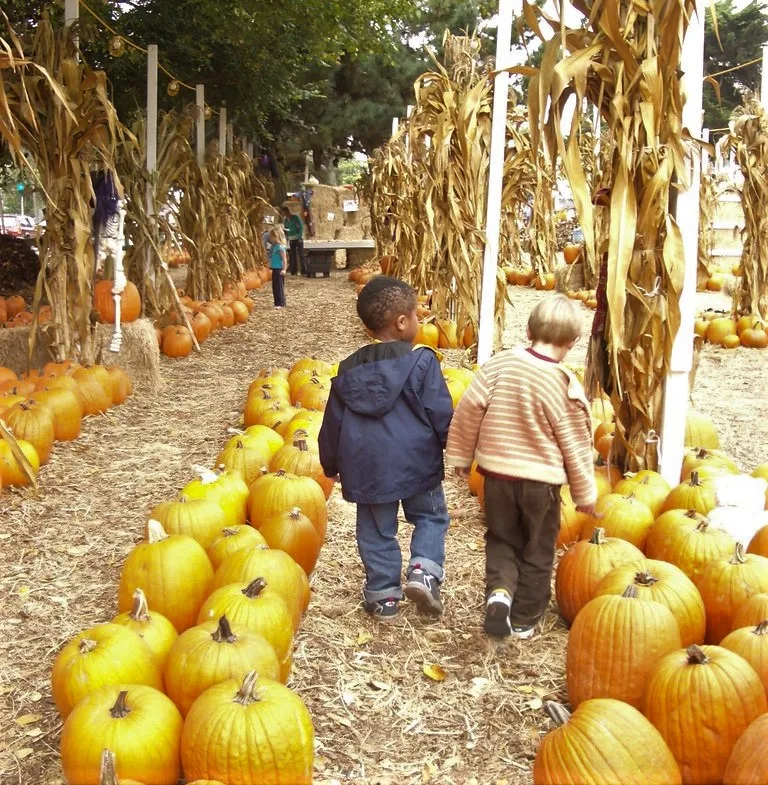 Clancy's has been in the pumpkin patch business since 1979, but they have been providing Christmas trees to San Francisco locals since the late 1940s. They have two locations- one by the San Francisco Zoo and one on 7th Avenue in Inner Sunset.
Where else can you enjoy a hay ride in the middle of San Francisco? Besides having pumpkins in all shapes and sizes, they also have a variety of gourds and Indian corn stalks to add to your harvest displays. Come see the ghosts in their trees, the scarecrows in their patch, and crawl through their hay maze.
2101 Sloat Blvd., San Francisco and 1620 7th Ave., San Francisco
See more of the city! Here are our favorite things to do in San Francisco with kids.
Arata Pumpkin Farm in Half Moon Bay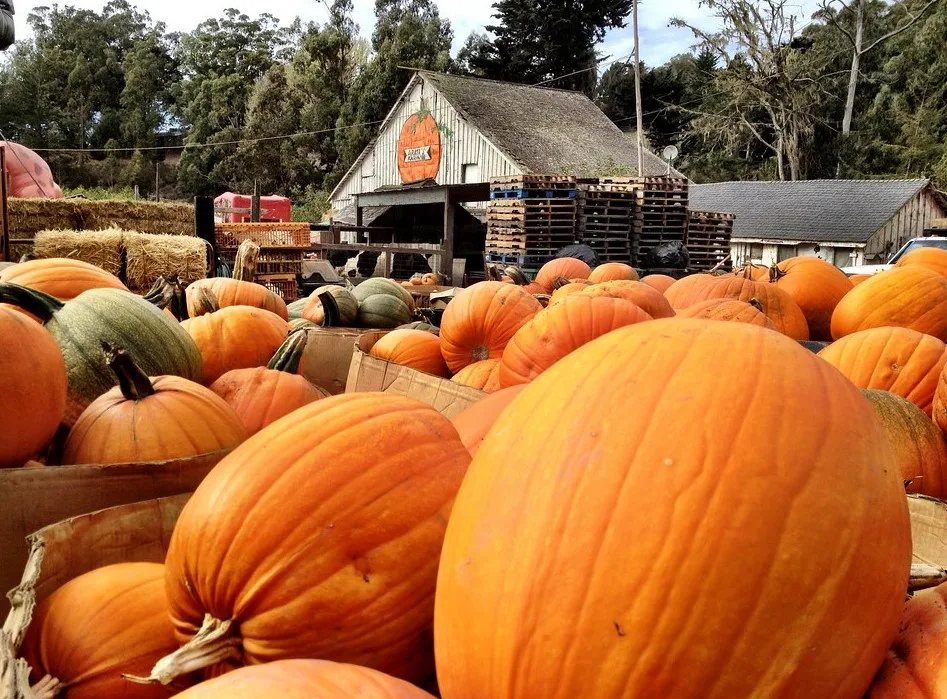 Searching for a pumpkin farm that is, as my teenagers say, "extra"? Arata is a pumpkin farm with lots of extra entertainment options.
There is a Minotaur's Labrynth Hay Maze, a haunted barn, hay rides, pony rides, train rides, a petting zoo, playground, and yes, there are also pumpkins. All this "extra" comes with extra cost, so plan accordingly. You can even pay extra for premium parking and a VIP experience.
185 Verde Rd, Half Moon Bay
Looking for more adventures? Here are 25 awesome things to do in Northern California with kids.
Lemos Farm in Half Moon Bay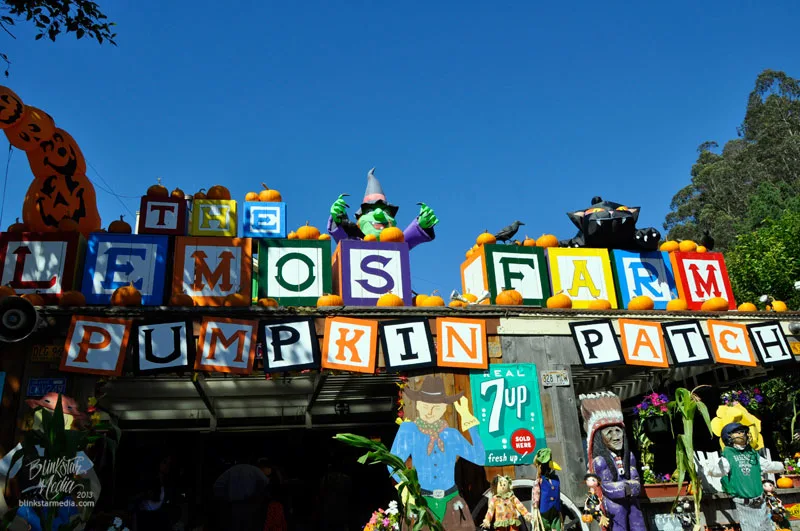 Lemos is another farm with lots of extras. Like Arata, Lemos has the pony ride, hay ride, and train ride trifecta. They also have a petting zoo and haunted house, along with the ever important bouncy slide.
Little kids will definitely love the car barn where they can ride around in their very own Jeep and the dig zone where they can operate kid-sized excavators. Bring your spare change because there are coin-operated rides as well.
Hungry? There is a deli that serves up sandwiches and a concession stand that serves up food like pizza and nachos. Love pumpkin? Try their popular pumpkin bread or a slice of pumpkin pie.
And yes, there are plenty of pumpkins to choose from.
Lemos is a popular place, so to make sure you secure your spot on the farm, be sure to purchase your pumpkin patch tickets in advance. They also have a long season than most- the 2023 Lemos Farm Pumpkin Patch will begin September 2nd and run through November 19th.
Make a weekend of it. Here are 8 Great Things to do in Half Moon Bay.
12320 San Mateo Rd, Half Moon Bay
Farmer John's Pumpkin Farm in Half Moon Bay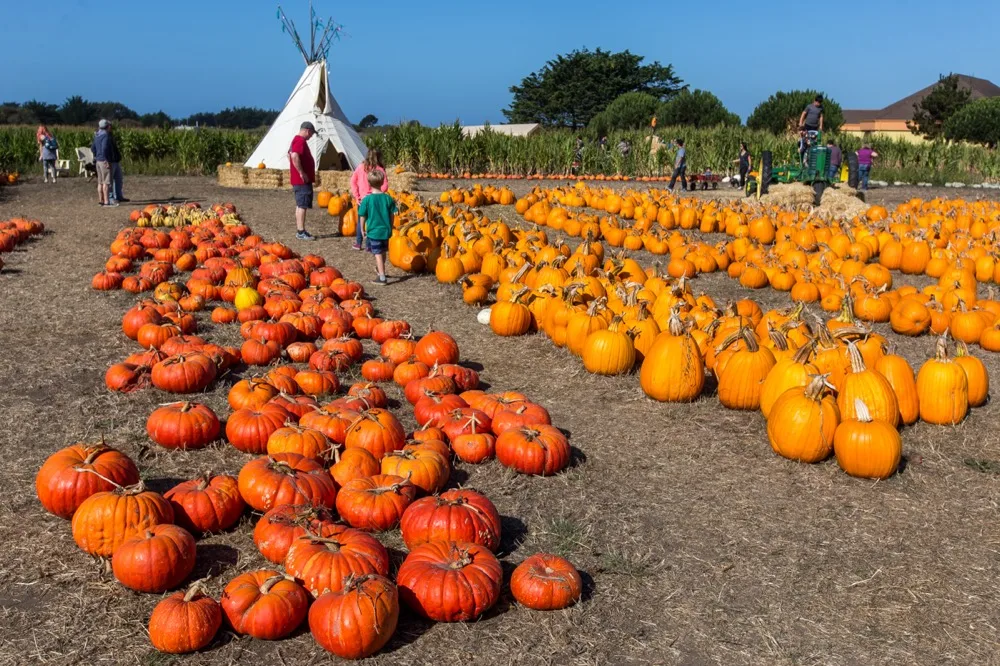 Farmer John's grows a diverse variety of pumpkins and squash, including the Atlantic Giants. They are located just off of Highway 1 in Half Moon Bay and offer a fun, family atmosphere.
This is a much quieter pumpkin farm than many of the others on the main stretch into Half Moon Bay. It is no frills but certainly has lots of nice pumpkins and you can actually walk out to the field where they're grown.
Families like that it's close to the water, off the beaten path and that it has a makeshift picnic area where you can relax and eat lunch. They also have a teepee and old tractor that are perfect for photo opps, and offer hay rides.
Farmer John's Pumpkin Patch is open daily September 8th – October 31st. Visit on October 1st to enjoy Bernese Mountain Dog Day where over 130 Bernese Mountain Dog pups are expected in attendance.
850 North Cabrillo Hwy, Half Moon Bay
Bob's Vegetable Stand and Pumpkin Farm in Half Moon Bay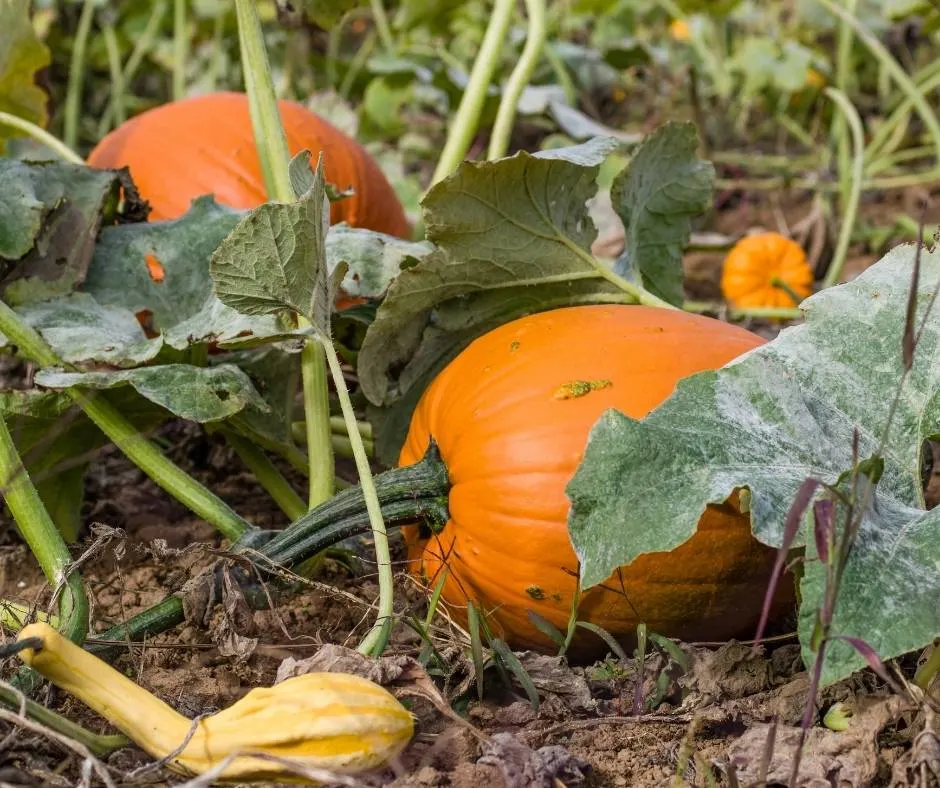 If you are of the belief that a day at the pumpkin patch should be less about bouncy houses and train rides and more about getting dirty as you seek out that perfect pumpkin, head to Bob's Pumpkin Farm.
At this pumpkin patch, you'll be picking pumpkins right out of the field where they are grown. Kids will love seeing the unwieldy pumpkin vines and the wide variety of pumpkins that come in all shapes and sizes.
Don't worry, it isn't only about the pumpkins! They do also have a little animal farm with goats, pigs, and chickens as well as some large hay bales to play on.
Note: This is a dog friendly pumpkin patch.
Cabrillo Hwy S, Half Moon Bay
Piedmont Avenue Pumpkin Patch in Oakland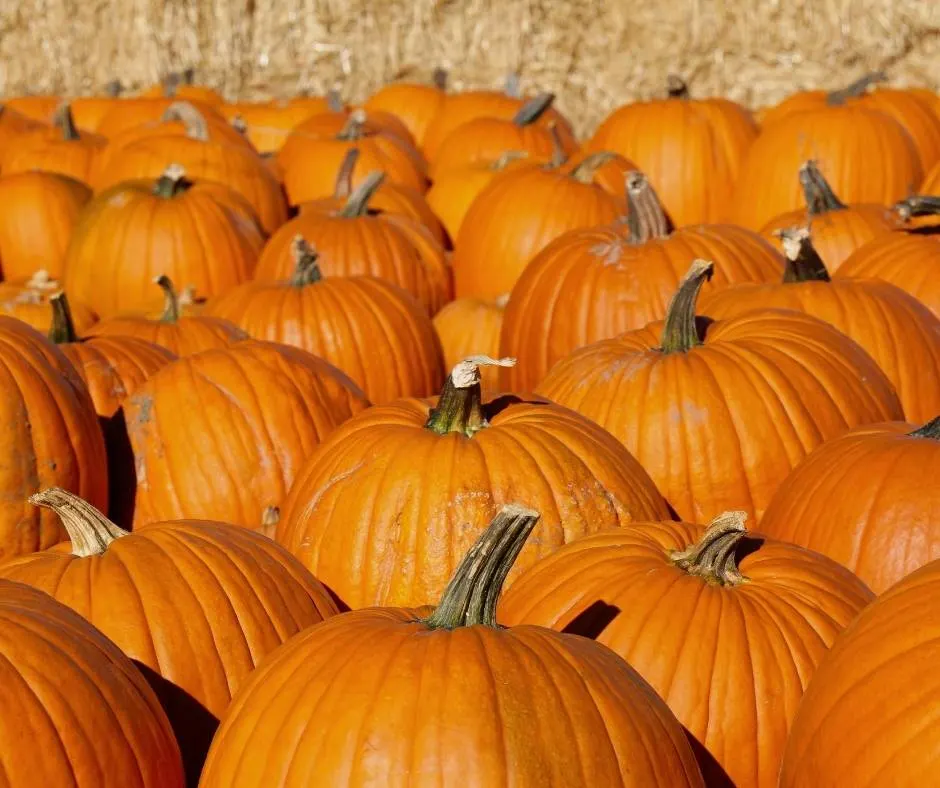 This urban pumpkin patch is located in Oakland. Piedmont Avenue Pumpkin Patch isn't a spot you visit for the hay ride and family farm experience. You come here for convenience and great pumpkins.
The patch is located behind their Halloween store which sells costumes, decorations, and pumpkin carving supplies.
It has over a dozen varieties of pumpkins and squash, along with the classic corn and straw bales we all love to purchase for our harvest displays. They do have a small haunted house as well.
4414 Piedmont Ave Oakland
Alameda Point Pumpkin Patch in Alameda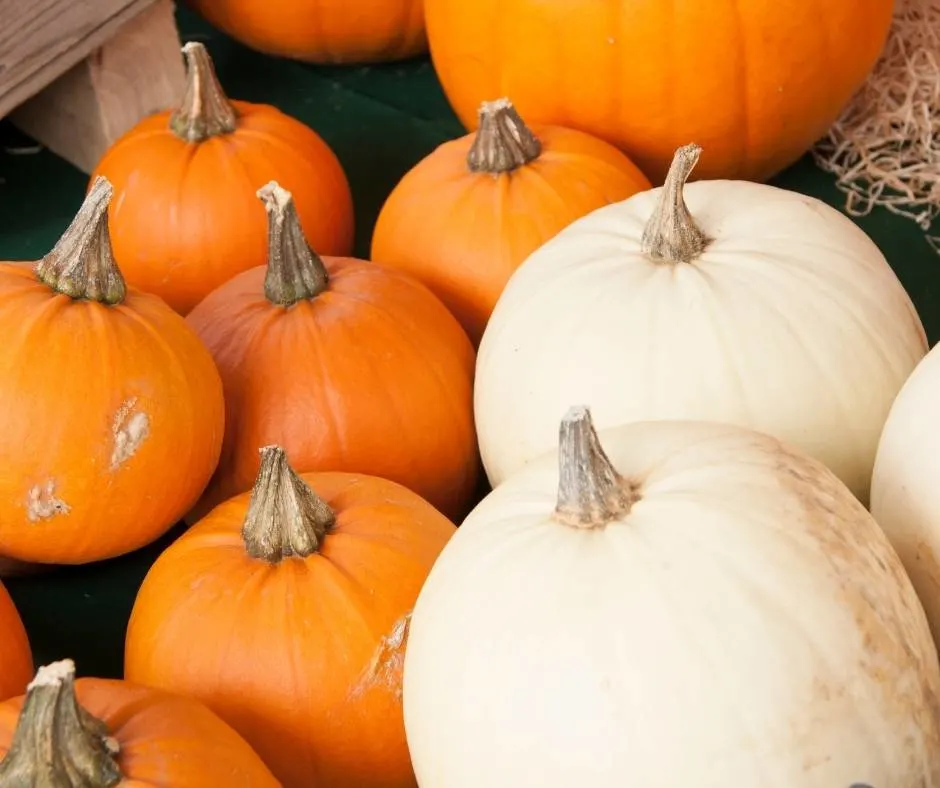 Another fun pumpkin patch in the Oakland/Alameda area is Alameda Point Pumpkin Patch which is operated by Speer Family Farms. They have a four story giant boat slide, inflatable zorb balls to run around in, a train, and a pumpkin shooter to amp up the fun. The pumpkin patch opens on September 29th.
2453 Hancock St, Alameda
Nicasio Valley Pumpkin Patch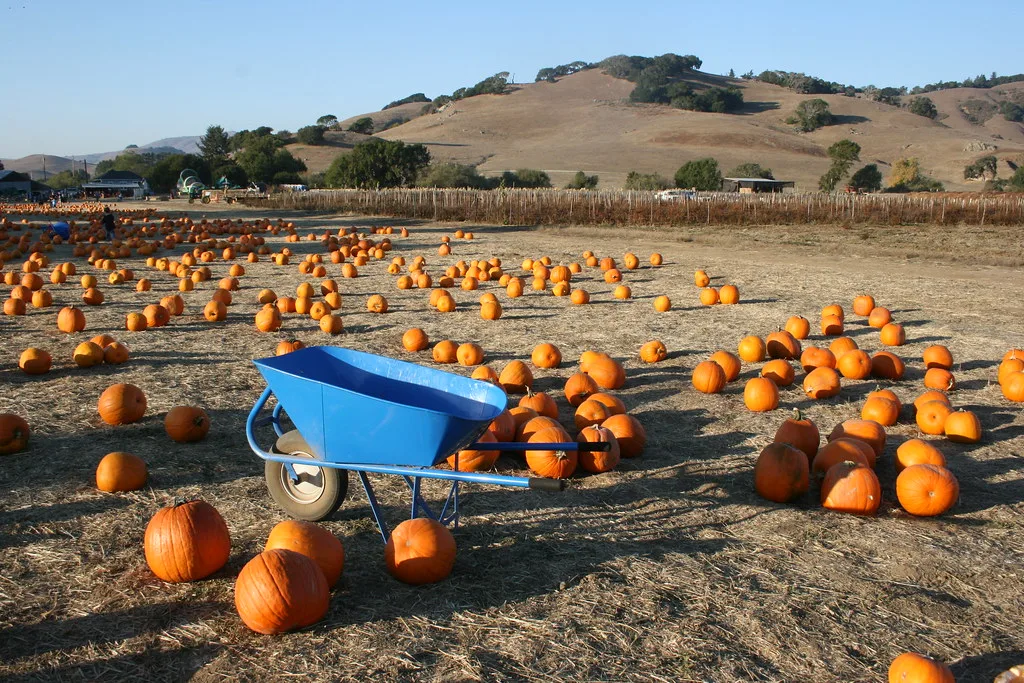 Nicasio is a great pumpkin patch in Marin County that has been serving the community for over 25 years.
It is a charming farm in a rural setting just 30 minutes from the Golden Gate Bridge. They typically have hay rides, farm animals, a hay maze, and bounce castles and slides.
Big Jim's BBQ and live music are served up on the weekends. The patch opens September 23rd and is open daily through Halloween. This is a cash-only establishment but there is an ATM on the premesis.
5300 Nicasio Valley Road, Nicasio
Petaluma Pumpkin Patch in Petaluma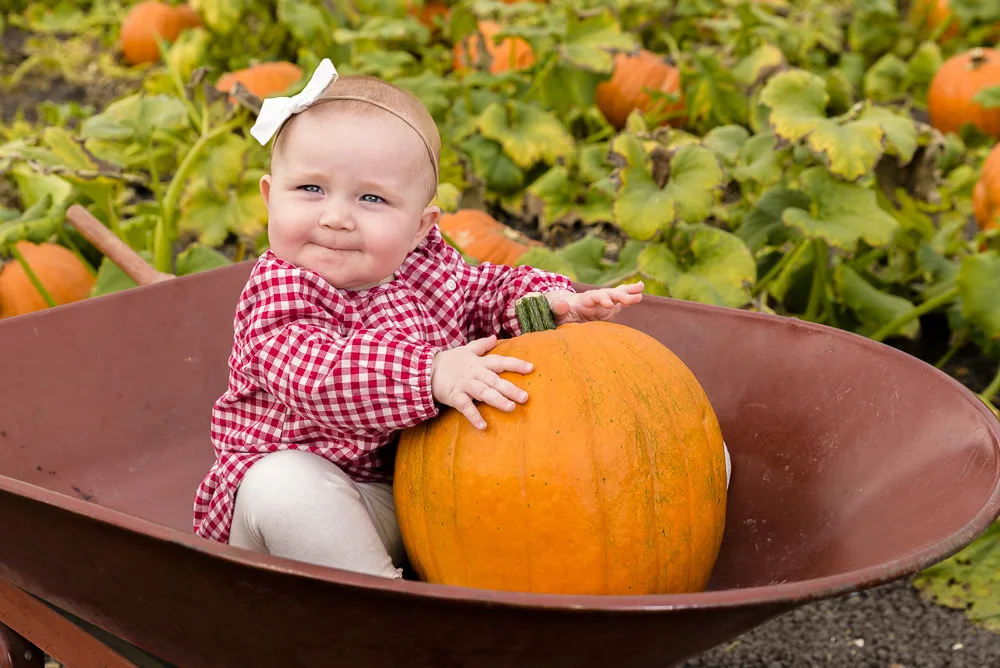 The Petaluma Pumpkin Patch is a great option for families in the North Bay. Located in Sonoma County just off Hwy 101, this is the classic pumpkin farm and corn maze experience many of us are looking for.
They sell a wide variety of pumpkins and squash in their patch and have several fun attractions for the kids like a hay bale pyramid, a carnival slide, bounce houses, a corn pit, mini corn maze, and farm animals.
The main attraction is their four-acre corn maze which takes about 45 minutes to complete. There are elevated viewing platforms to help you get an aerial view of where you need to go to get out of the maze and maps you can purchase for $1.
They also have food for sale on the weekends. If you are looking for giant pumpkins, this a good place to visit. Opening day is the always the last Friday of September and the patch is open daily through Halloween.
550 Stony Point Road, Petaluma
Joan's Farm and Pumpkin Patch in Livermore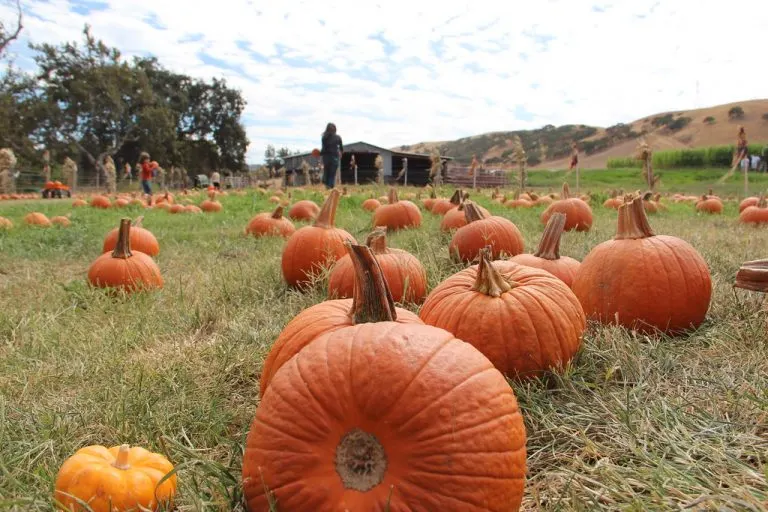 Joan's Farm and Pumpkin Patch has been a favorite of families in the Livermore area for years. They love the classic farm feel and low key vibe.
But low key doesn't mean there isn't plenty to enjoy! Highlights include a maze, Old West town, hay rides, farm animals to feed, gem panning, and a train. And don't worry, there are lots of treats and pumpkins, gourds, straw bales, and corn to purchase.
There are also photo props to help you capture some classic pumpkin patch photos of your kids.
4351 Mines Rd., Livermore
Smith Family Farms in Brentwood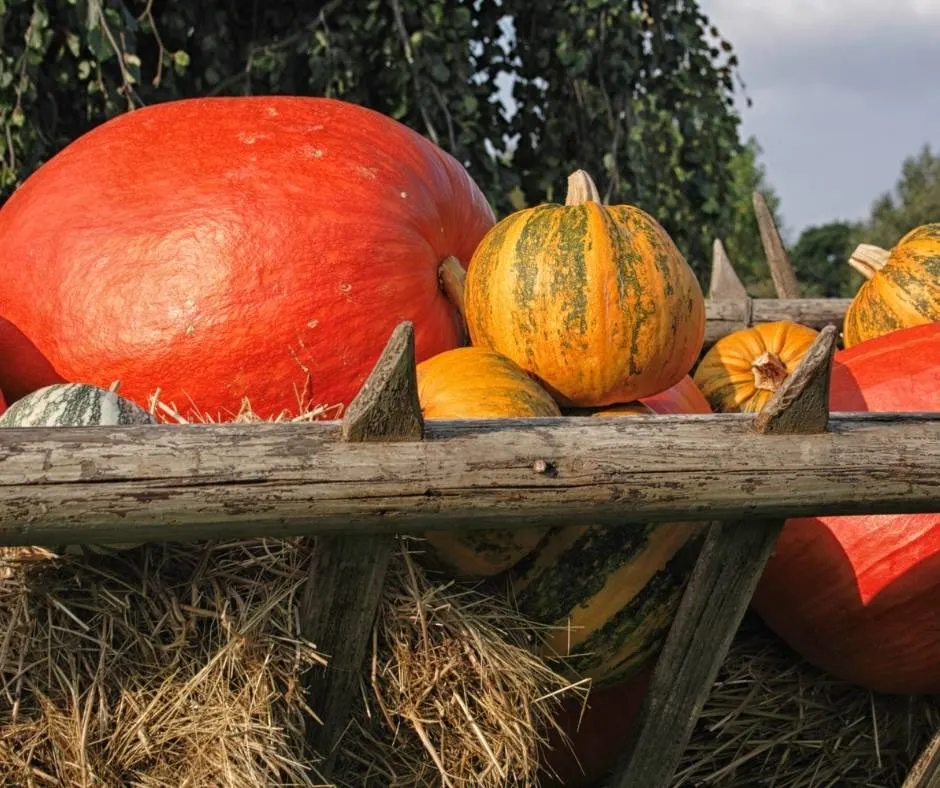 If you are looking to pay one price ($13.50 per person, under two are free) to experience all the fun a pumpkin patch has to offer and take home a pumpkin of your choosing, Smith Family Farms is the place for you.
Smith Family Farms in Brentwood is known for its heirloom tomatoes, peppers, and stonefruit, but come October, they are in the pumpkin patch business. There is a corn maze, live music, and farm animals, to enjoy in addition to the pumpkin patch.
Note: This farm only accepts cash or check and no pets allowed. There are lots of great places to take fall family photos on the property.
4350 Sellers Ave Brentwood
Three Nunn's Farm in Brentwood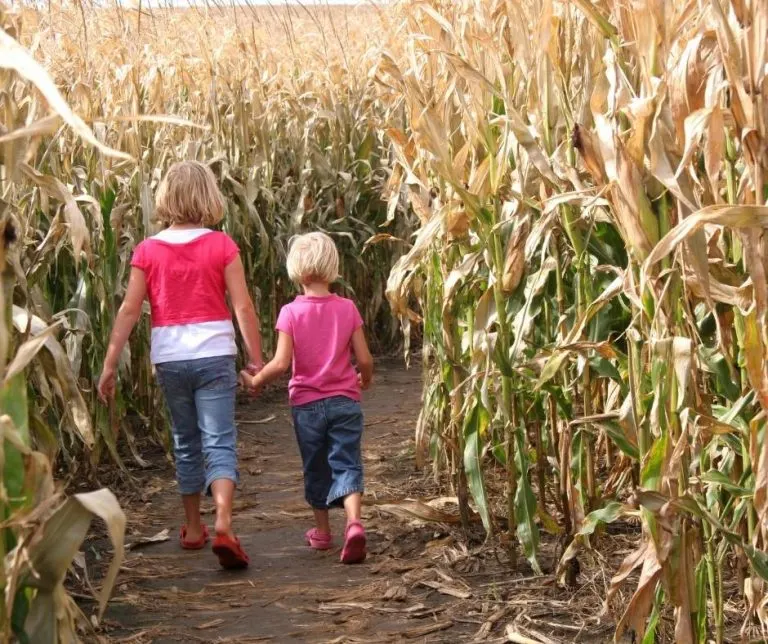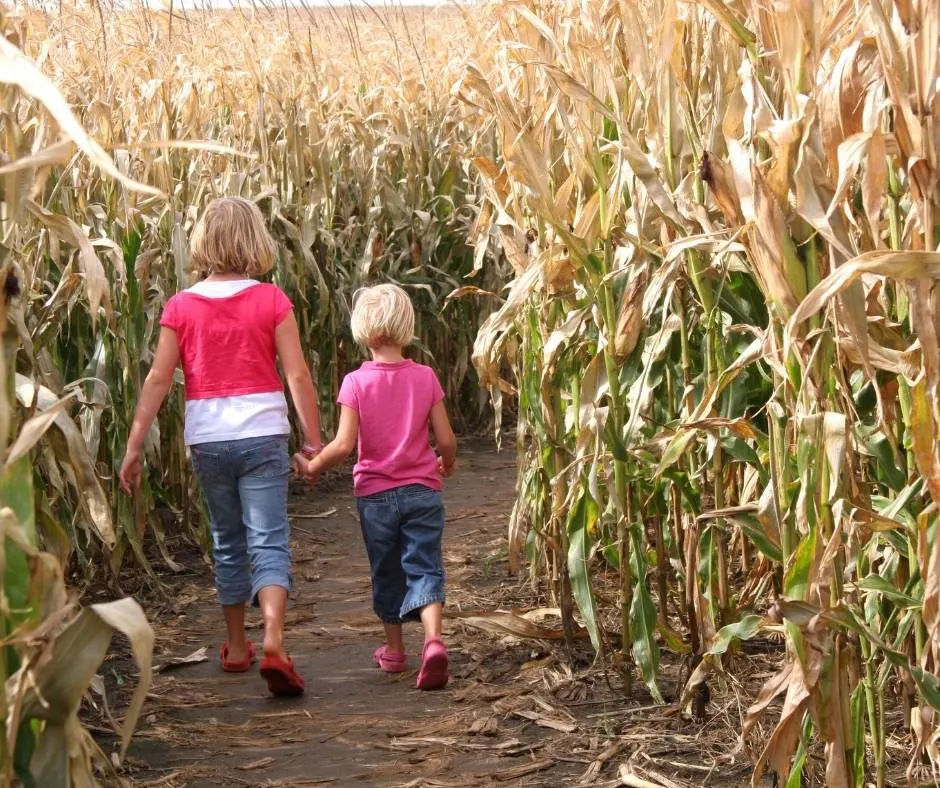 A trip to Three Nunn's begins with a $12 tractor ride. This gives you access to the pumpkin patch (pick your pumpkin right off the vine!) and corn mazes.
For many of us, the best part of a Bay Area pumpkin patch experience is the corn maze. The corn maze at Three Nunn's Farm does not disappoint. They have a large maze and a small maze to complete. The large maze is usually five acres in size, so you have plenty of space to get lost and found.
New for 2023 the farm has added three new attractions. Check out their coaster, Merry-go-Round, and the melon canon. Ride tickets cost $3 each.
Outside of the pumpkin season, Three Nunn's is also a great place to enjoy u-pick cherries, strawberries, and peaches. This year Three Nunn's pumpkin patch is open daily from September 23rd-October 31st.
550 Walnut Blvd Brentwood
Westbrae Nursery in Berkeley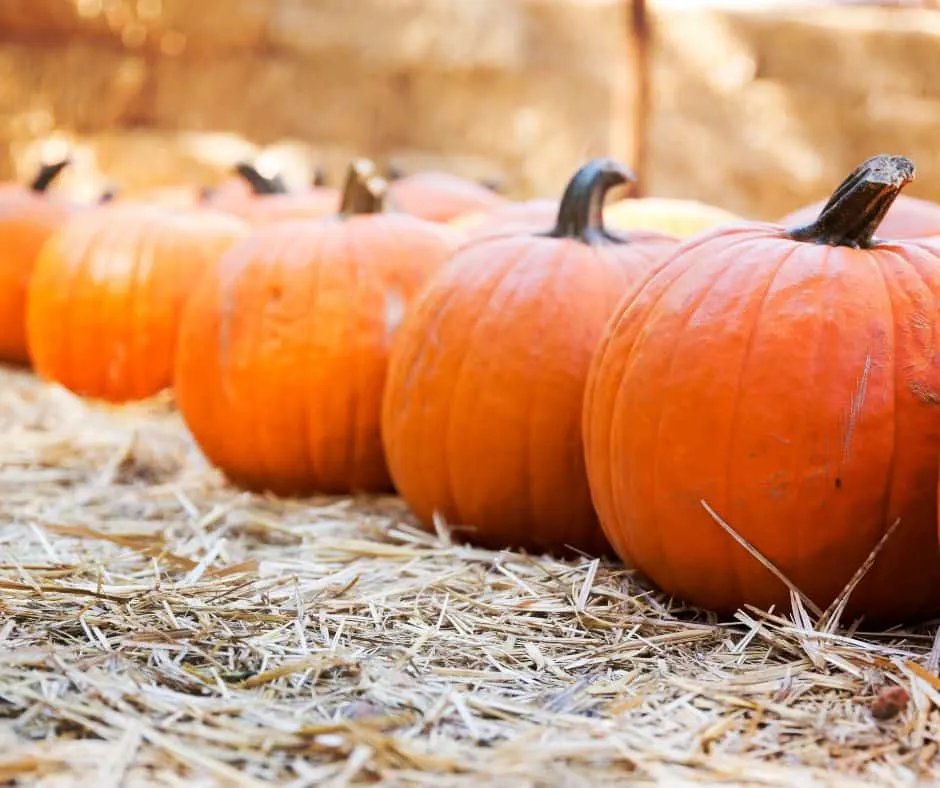 This pumpkin patch comes recommended by one of our readers. Each year the Berkeley-based Westbrae nursery has a cozy and charming pumpkin patch in the back of their nursery that is beloved by locals.
Our reader says this patch is far less chaotic and busy than other patches in the Bay Area, and her young children always enjoy visiting. Being the only pumpkin patch in this part of the East Bay, it plays an important role in the community.
The best part is that Westbrae is a local, workers-owned Cooperative, and for the last 12 years, 100% of the pumpkin patch's proceeds have benefitted a local elementary school! The pumpkin patch opens October 1st.
1272 Gilman St., Berkeley
Cool Patch Pumpkins in Dixon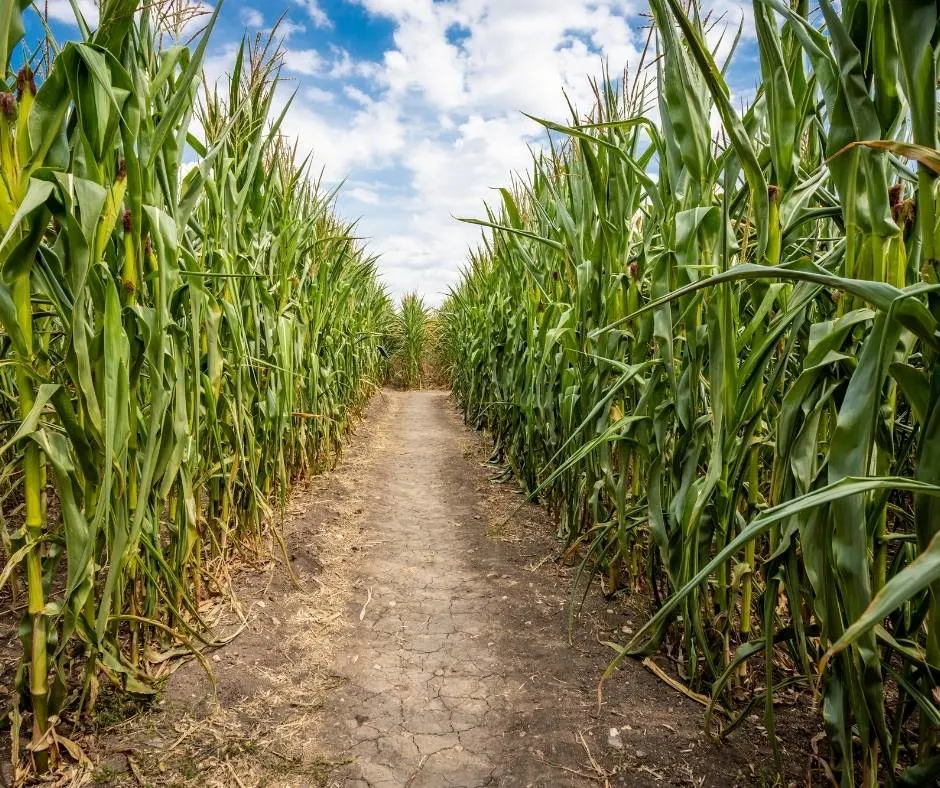 Speaking of corn mazes, why not drive a bit further to visit the granddaddy of them all? Cool Patch Pumpkins in Dixon (about 45 minutes from the East Bay) is home to a Guinness Book of World Record-holding corn maze that has to be explored to be believed!
It normally takes about an hour to 90 minutes to make your way through the maze and we think it is more fun to explore at night.
They sell over 50 different varieties of pumpkins, gourds, squash, and corn at their pumpkin patch. There is also a play area for the kids that has a corn kernal bath, hay bale castle, pedal cars, and mini hay bale maze.
The farm also offers hay rides around the property and food on the weekends.
6150 Dixon Ave W, Dixon
Find More Pumpkin Patches Near You!