As the leaves begin to change color and a crispness fills the air, pumpkin patches in New York State open their gates, inviting visitors to immerse themselves in all things fall.
From picturesque farms nestled in the Hudson Valley to charming patches in the Adirondacks, these idyllic destinations offer a quintessential autumn experience, complete with hayrides, corn mazes, and an abundance of pumpkins waiting to be picked.
Whether you're seeking a family-friendly outing or simply looking to purchase a pumpkin for your home, New York's pumpkin patches are sure to enchant both young and old alike. Here are 10 of our favorites for 2023.
Love fall in New York? Here are best places to enjoy New York Fall Foliage.
Best Pumpkin Patches in New York
Stokoe Farms Fall Festivals and Pumpkin Patch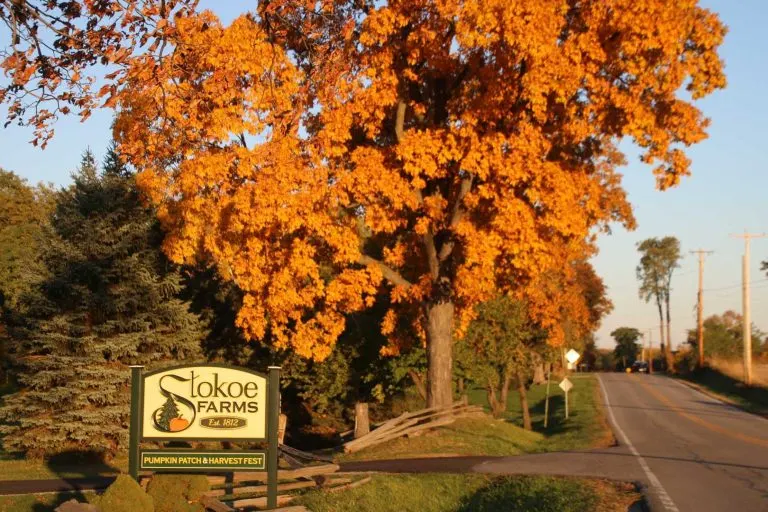 Stokoe Farms in Scottsville has been operating for over 200 years, creating sustainable and regenerative farming. Their annual Harvest Fest boasts 35 unlimited activities like their ropes course, wagon ride, corn maze, zip lines, and, of course, their pumpkin patch of pick-and-pay pumpkins.
The petting zoo has all of the usual suspects as well as some more unusual critters. Kangaroos, wallabies, Patagonian maras, and even a zebu call this farm home.
Harvest Fest begins mid-September and runs Saturdays and Sundays through the end of October from 7AM to 2PM. Dog agility shows take places on weekends beginning September 16th.
Tickets start at $20.99 when purchased online. Additional packages can be purchased, which include train rides, apple cannon, paintball, and gemstone mining. Children ages two and under and adults 85 and older are free.
656 South Rd. Scottsville
DuBois Farms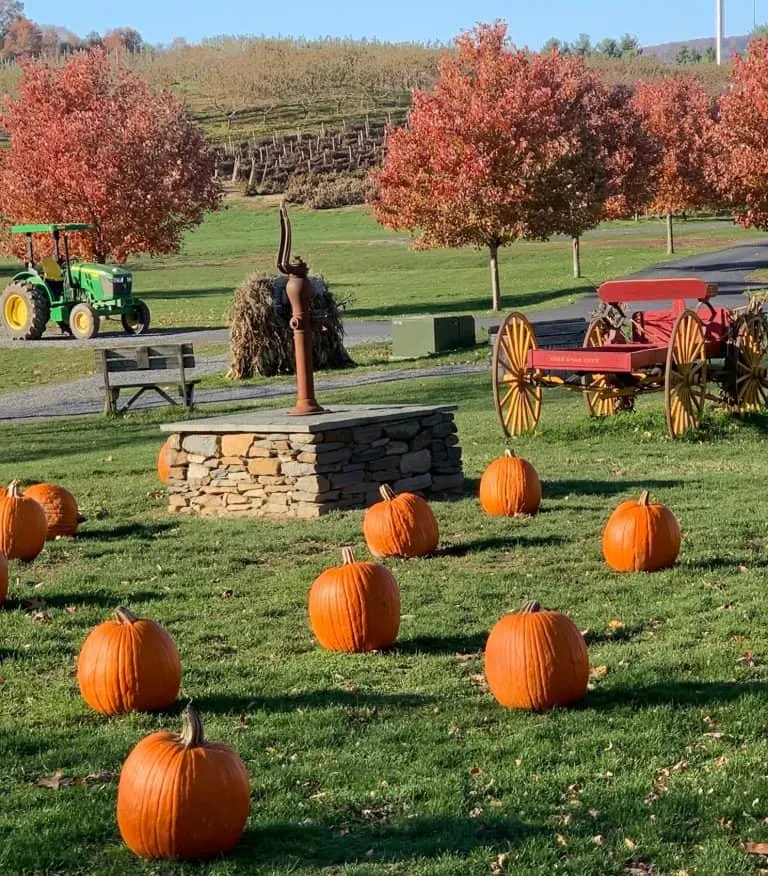 Dubois Farms is a first-generation farm, one of the first few in the Hudson Valley, that started a 54-acre farm about twenty years ago to help keep the small farming industry alive. The farm has since expanded, adding more fruits and vegetables to their business, including Christmas trees. The farms offer a pizzeria, ice cream shop, animal visit, and pick-your-own fruits and veggies.
Their fall activities begin in September with pumpkin and gourd picking beginning mid-September and running through October. They're open Wednesday to Sunday, 10AM to 5PM.
Entry to Dubois Farm is free, but food, picked fruits and veggies, and other activities, such as their weekly live music, are additional costs.
209 Perkinsville Rd. Highland
Pumpkinville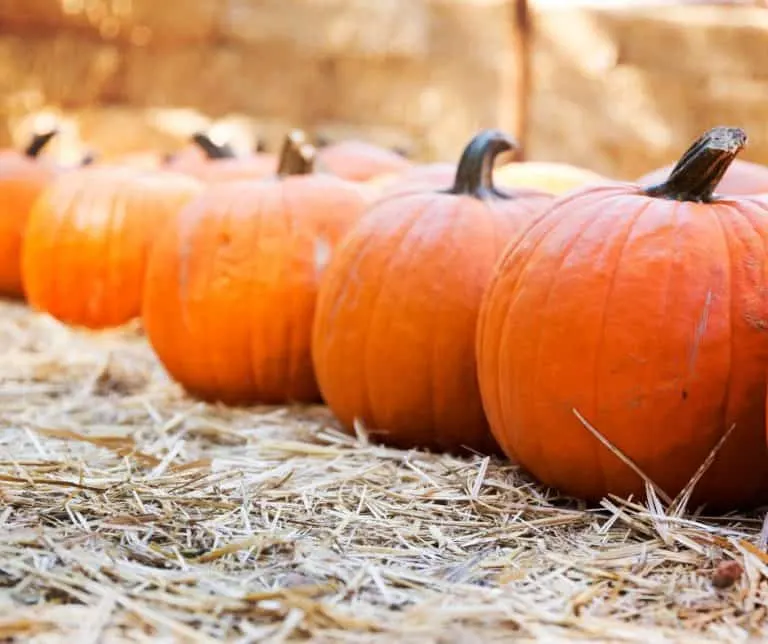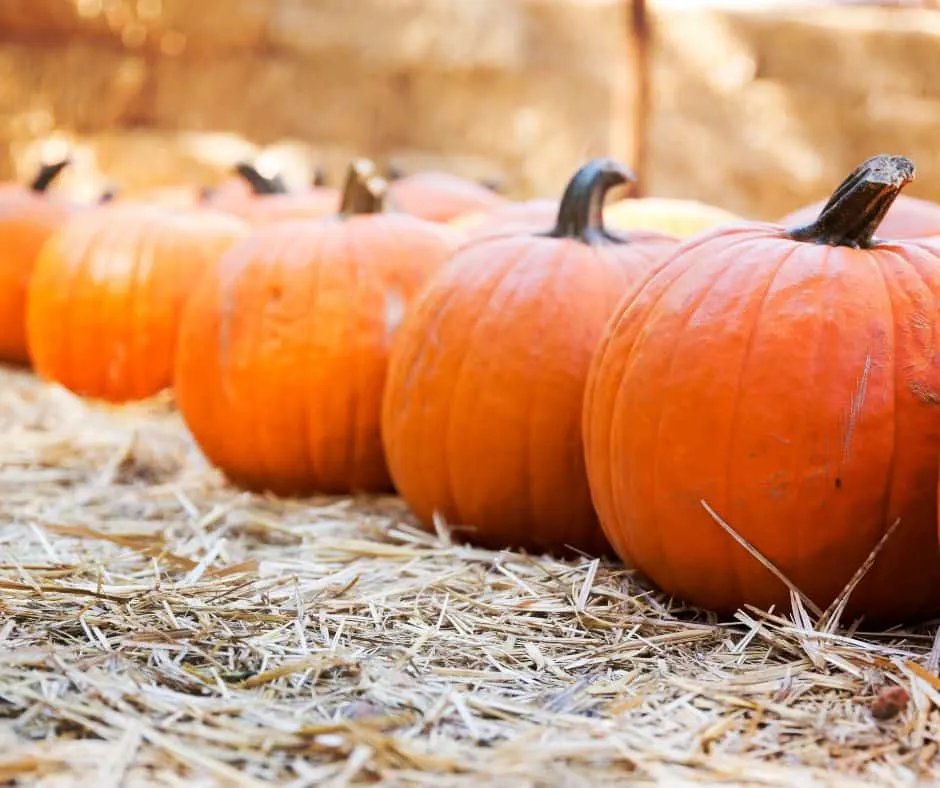 Pumpkinville is a family-owned and operated pumpkin patch located in Great Valley, NY. They offer a variety of activities for all ages, including hayrides, pumpkin picking, a corn maze, and a petting zoo. Pumpkinville also has food and drinks available for purchase, making it the perfect place to spend a fall day with friends and family.
Pumpkinville is open daily from mid-September through Halloween, 9AM to 7PM. All activities are open daily, except the Chicken BBQ (a New York staple) and kettle corn available only on weekends.
Tickets are $17.50, which includes all activities or $25 with the addition of the Pumpkinville Mining Company activity and ten shots on the Apple Blasters. Season passes are also available. Buy tickets online to save $2. Kids 2 and under are free.
4844 Sugartown Rd. Great Valley
F&W Schmitt's Family Farm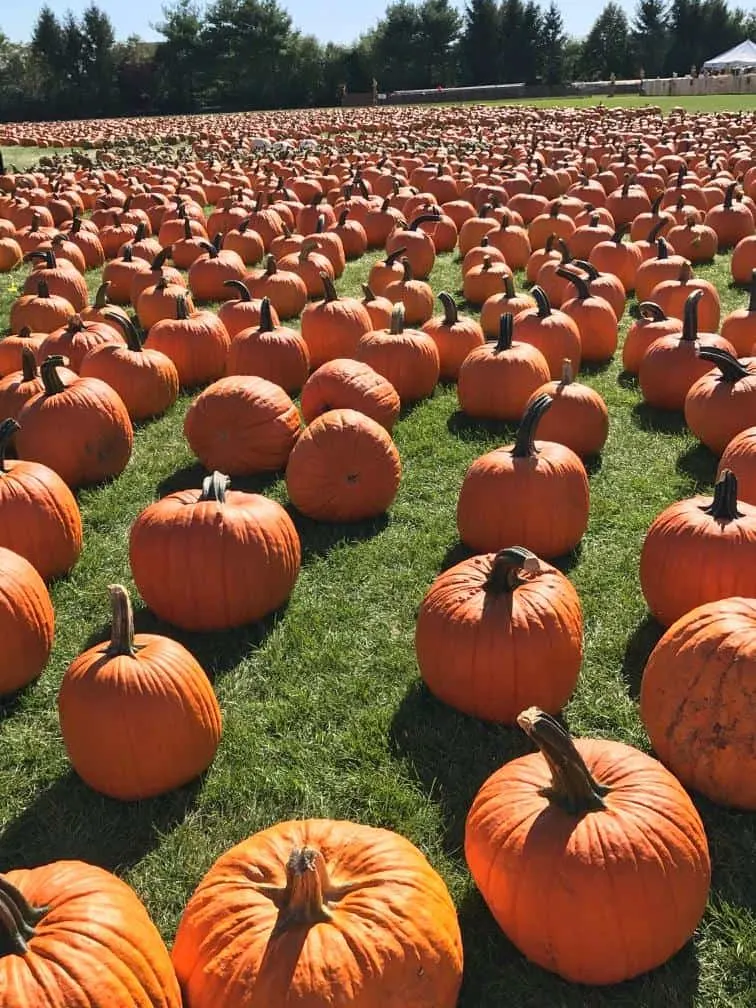 F&W Schmitt's Family Farm is said to be the best pumpkin picking on Long Island. They're continuing their decades-old tradition of bringing families to pick their own pumpkins and allowing families to reconnect as the weather changes and heads into the holiday season.
F&W Schmitt's Fall Festival starts the third weekend in September from 10AM to 5PM. It's open every day in October from 12 to 5PM. Guests can experience hay rides, mini golf, pumpkin, flower, and vegetable picking, pony rides, food, a farm stand, a haunted house, a corn maze, and a petting zoo.
The nighttime Haunted House and Haunted Corn Trail are open Friday through Sunday nights starting at 7PM with a less intense daytime haunted house on Saturdays and Sundays from noon to 4:30PM.
Admission is $15 per person, which includes hay rides, the playground, mini golf, and photo ops. All other activities are additional costs. Tickets are only available at the door. Kids under 16 months old are free.
26 Pinelawn Rd. Melville
Old McDonald's Farm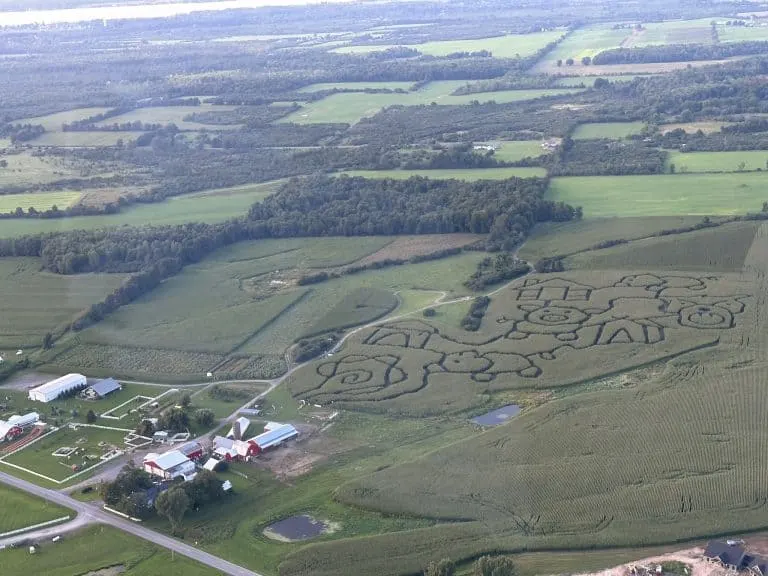 Old McDonald's Farm has been the premier destination for pumpkin picking in the Thousand Islands area since 1968. Fall activities on Old McDonald's Farm include two corn mazes, a giant pumpkin patch, hayrides, homemade cider and donuts, and all of their regular activities like a bounce pad and interaction with over 200 friendly farm animals.
The fall season starts the beginning of September. Open Thursdays and Fridays 10AM to 5PM, Saturdays 10AM to 6PM, Sundays 10AM-5PM. In October they're also open Wednesdays 10AM to 5PM.
Admission is $14.95 for ages 2 and up. Add-ons include goat food, rides on the Mega Slide, take-home pumpkins, and fall decor. Pre-picked pumpkins can also be purchased without paying admission onto the farm.
14369 County Route 145 Sackets Harbor
Cunningham Family Farms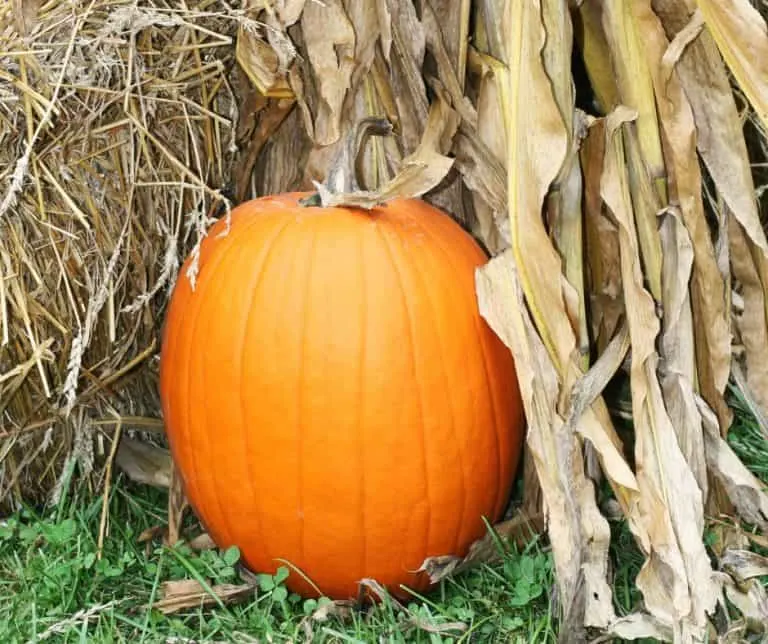 The Cunningham Family Farms is an 80-acre family-owned and operated farm in Bethel, New York. It's a great place to enjoy outdoor family fun and escape day-to-day life. Fall activities on the farm include pumpkin picking, corn maze, and hay rides. They also have gem mining, an Old West town, and play area
Fall Activities start mid-September and run through Halloween every Saturday and Sunday, 11AM to 5PM.
233 Hurd and Parks Rd., Swan Lake
Tim's Pumpkin Patch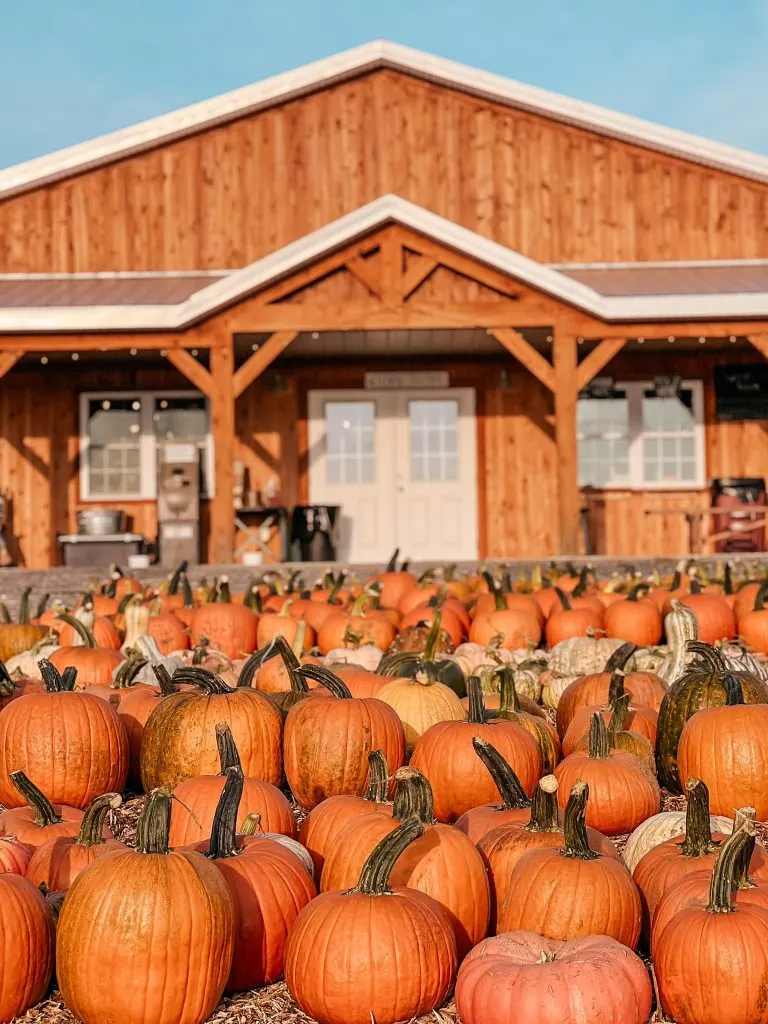 Tim's Pumpkin Patch, located in the Finger Lakes region, continues their four-decade-old tradition of growing pumpkins with the greatest care. Fall activities include pick-your-own pumpkins, interactions with farm animals, corn mazes, hay forts, an apple cannon, a brewery, and a bakery. A favorite snack at Tim's is the pumpkin whoopie pies: pumpkin bread filled with homemade whipped cream. There are also apple fritters and pumpkin funnel cakes.
Fall activities start at the beginning of September and run through Halloween. Open every day from 9AM to 6PM.
Weekend admission is $6 for adults 16 and older, and $5 for those under 15. Weekdays are $4 for all ages. Season passes are also available at $25 per season. If visiting to purchase pre-picked pumpkins, there is no admission fee.
2901 Rose Hill Rd, Marietta
Ellms Family Farm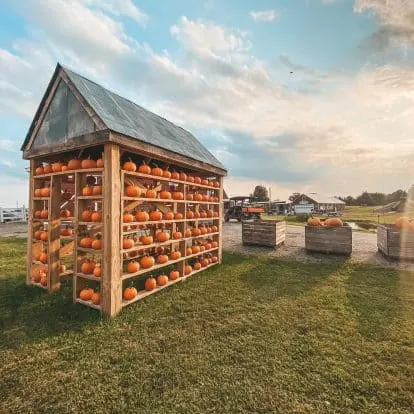 Ellm's Family Farm has been a staple of Saratoga County for 40 years. Ellm's grows Christmas trees for winter and has hosted fall-themed activities since 2005. Fall fun starts mid-September and runs through the end of October. Activities include pick-your-own pumpkins, corn mazes, cider donuts, and other fall activities like the jump park, slide mountain, and low ropes course.
Hours are Saturday and Sunday, 10AM to 6PM. Starting September 19th, they're also open Wednesday to Friday 9AM to 1PM.
Admission is $23.99 for kids 2 to 18 (free under 2) and $19.99 for adults. Weekday tickets are $15.99 (some fall activities such as the Apple Cannons and Pumpkin Express are closed weekdays). Premium activities cost extra. These activities include gemstone mining, feeding farm animals, Pumpkin Express, and Apple Cannons.
448 Charlton Rd, Ballston Spa
The Great Pumpkin Farm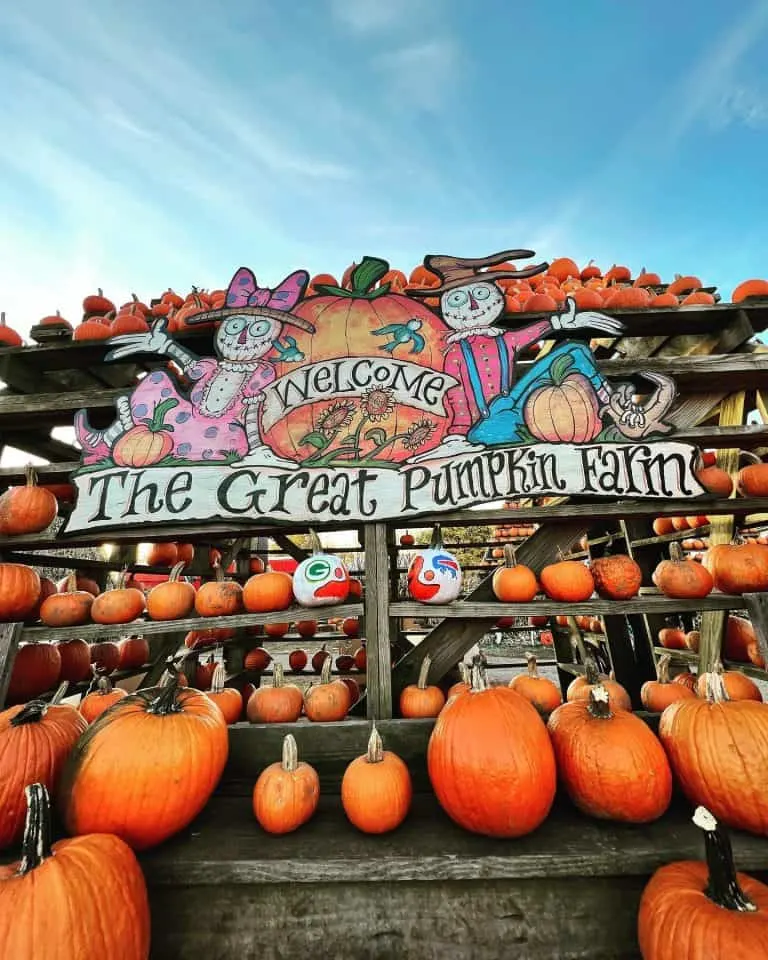 The Great Pumpkin Farm's Fall Festival is a way to celebrate the blessings of the harvest with wholesome food and fun. Fall Activities include a 5-acre corn maze, amusement rides, a zombie paintball train, apple cannons, jumping pillows, gem mining, and more.
Open starting mid-September through Halloween daily from 10AM to 7PM. Weekends at the farm feature special events with new activities each weekend. Special events include a BBQ competition, Pumpkin Olympics, Zombies in the Corn Maze, and more. They also have a bakery, Witches Brew Bar & Cafe, Cider and Donuts shop, and a candy store!
Weekdays only: the pumpkin farm is free to enter to purchase pumpkins, Halloween decor, gifts, apple cider, and baked goods. On weekends, tickets are $15 per person. Children 2 and under are free.
11199 Main Street, Clarence
Rulf's Orchard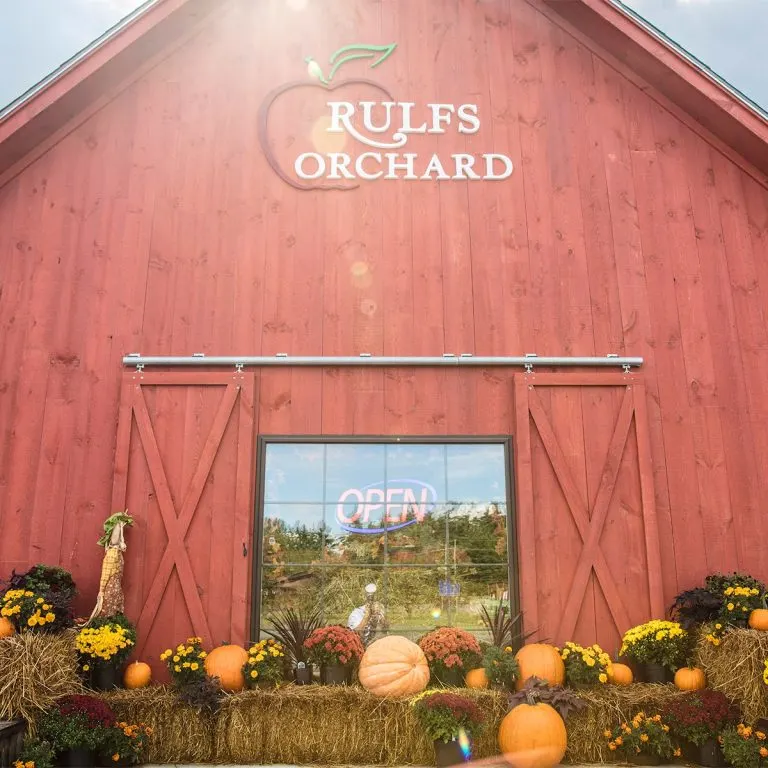 Since 1952, Rulf's Orchard has been a family-run farm in Peru, NY, featuring a retail store, petting zoo, and pick-your-own fruits and vegetables. Starting early September and running through October, Rulf's hosts their fall activities, which include a corn maze, special fall food, and drinks.
Rulf's is open daily. The corn maze is open 10AM to 4 PM, and a special "flashlights corn maze" is open on October 14 or 21 from 5 to 9PM.
Entry to the farm is free, but activities like the corn maze, pick-your-own pumpkins, and food or drinks will be an additional cost.
531 Bear Swamp Road., Peru
New York is home to a wide variety of pumpkin patches that offer the opportunity to pick your own pumpkins and participate in fun activities for the whole family. Whether navigating through corn mazes, taking a hayride, or indulging in delicious fall treats, these pumpkin patches provide a memorable experience that captures the essence of autumn.
With their picturesque settings and festive atmosphere, they are perfect destinations for creating lasting memories and embracing all things pumpkin-related. So grab your loved ones and head to one of these delightful pumpkin patches in New York for a truly magical fall adventure.
Find More Pumpkin Patches Near You!