Let's be honest, cozy scarves and hot pumpkin lattes are probably not a reality for most Texans in the fall. We are able to consider the idea that it's not too hot for pants though, and that's something! But luckily, there are lots of great pumpkin patches in San Antonio to get us in the spirit of the season.
October means it's time to harvest all the pumpkins and update those family photos. Celebrate a very welcome change of season this fall with a visit to one of these pumpkin patches in San Antonio in 2023.
The Best Pumpkin Patches in San Antonio
These pumpkin patches are all within a 30-minute drive from downtown San Antonio.
1. Good News Lutheran Church
If you live south of San Antonio, this is your pumpkin patch. Good News Lutheran Church just outside of the Connally Loop on the southeast side of town.
During the week, your family can enjoy a hayride, moon bounce, and hay maze. On the weekends, they host fun events like laser tag on Sunday afternoons and "Movies in the Patch" on Saturday nights.
Market Day, toward the end of October, hosts a huge variety of vendors selling fall goods from jewelry and clothes to home decor and yard art.
This pumpkin patch opens on October 1, 2023. They will be open Monday-Friday 4 – 9pm, Saturday 10 – 8pm and Sunday 12 – 8pm. There is no admission fee.
11020 Old Corpus Christi Hwy, San Antonio
Explore more of the city! Here are our favorite things to do in San Antonio with kids.
2. Alamo Heights United Methodist Church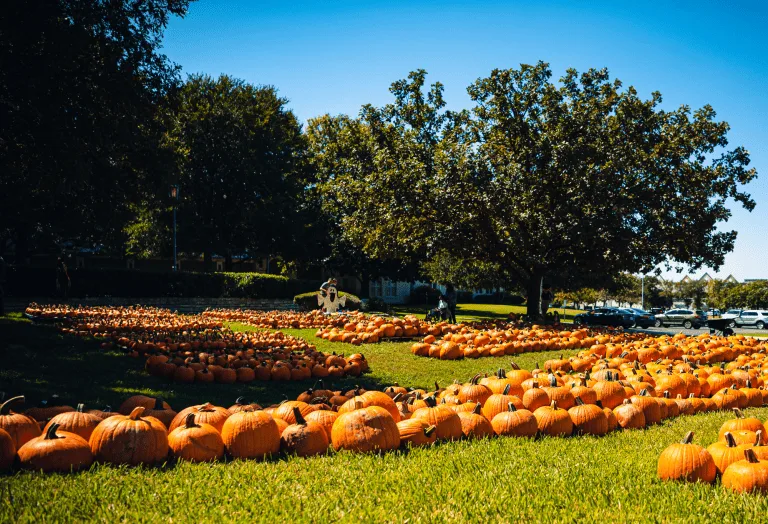 Alamo Heights is a quintessential San Antonio neighborhood with loads of charm and a great central location. Alamo Heights United Methodist Church is a convenient place to grab some pumpkins for all your fall decorating needs.
Lookout for their big event, the Harvest Festival, in mid-October if you want your pumpkins with a side of fun and games for the whole family.
Dates are yet to be announced for 2023 – check here for updates.
825 E Basse Rd, San Antonio
3. Bracken United Methodist Church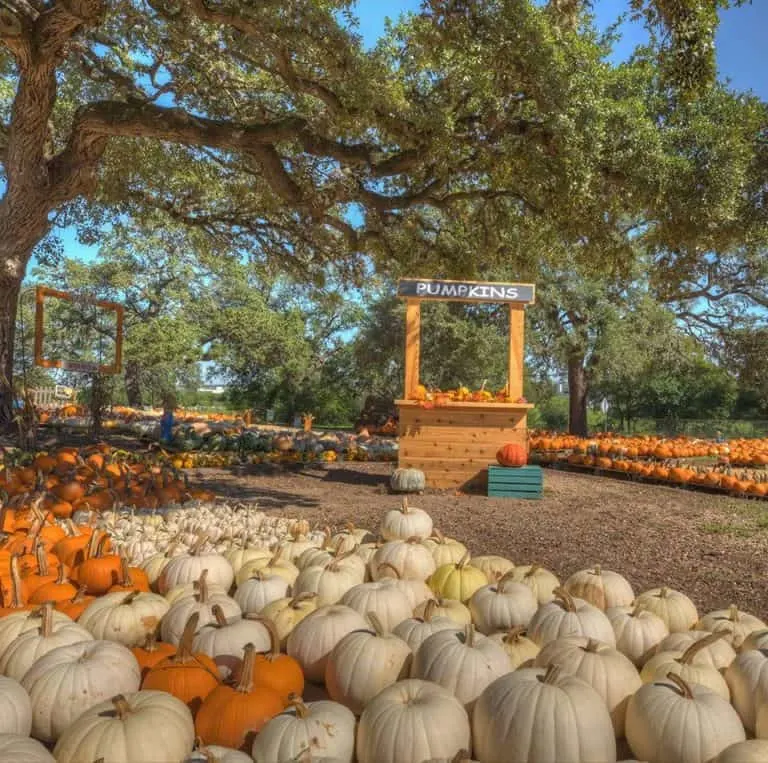 Bracken United Methodist Church is outside of the Charles Anderson Loop (1604) to the northeast of downtown San Antonio.
Pick your pumpkins during the whole month of October (as well as September 29th) or hold out for extra fun at the Fall Festival on October 21st. The Fall Festival features games, food, and a fun trick-or-treating your way through the patch activity.
20377 FM 2252, San Antonio
4. Milberger's Nursery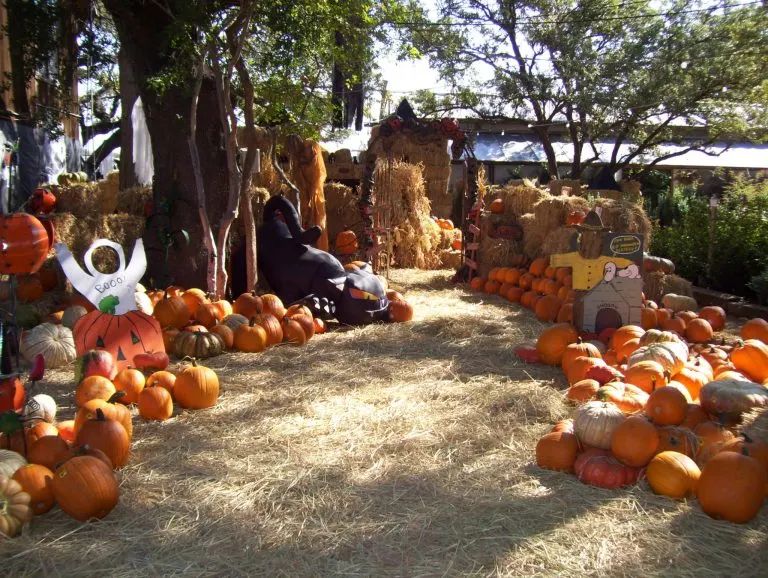 Milberger's Nursery, on the north side of town, throws a Halloween weekend bash complete with a hay maze, moonbounce, kids gardening class, face painting and terror trail.
Pumpkins are available for purchase all month long during regular store hours – check dates here.
3920 N Loop 1604 E, San Antonio
5. Thousand Oaks Bible Church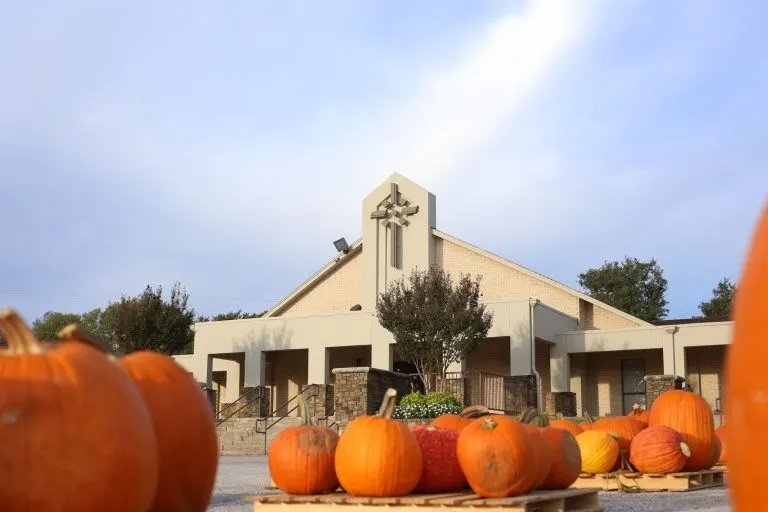 Thousand Oaks Bible Church is north of downtown San Antonio, close to McAllister Park. Pumpkins are available for sale daily during the second half of October.
The Fall Festival, including bouncy houses, face painting, games, snacks, and photo sets, will take place at a date TBD. Check here for details.
15801 Jones Maltsberger Rd, San Antonio
6. Universal City Pumpkin Patch in Universal City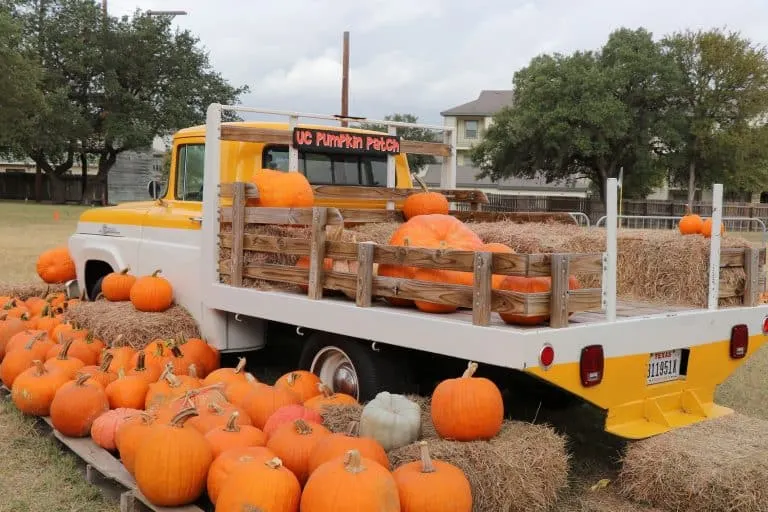 Universal City Pumpkin Patch is another pumpkin patch outside of the 1604 Loop, convenient for people on the north side of town. The patch opens October 6th and will be open during the afternoons during the week and all-day Friday through Sunday.
Wednesdays are "bring your pup" days and all proceeds go to support animal organizations, Shipley Donuts will serve free coffee on Thursday mornings 9:00 – 11:00, and Universal City library staff will host story time and crafts on Friday mornings at 10:00.
Hometeam Hotdogs, The Grate Flow of Foods, and Lily's Frozen Treats will be serving up delicious snacks on the weekends. Each Saturday in October will include unique events such as a hayride, rock-wall climbing, craft fair, Touch-A-Truck, petting zoo, inflatables, trunk-or-treating, and face painting. Check the calendar for the exact schedule.
2150 Universal City Blvd, Universal City
7. Owl Creek Farm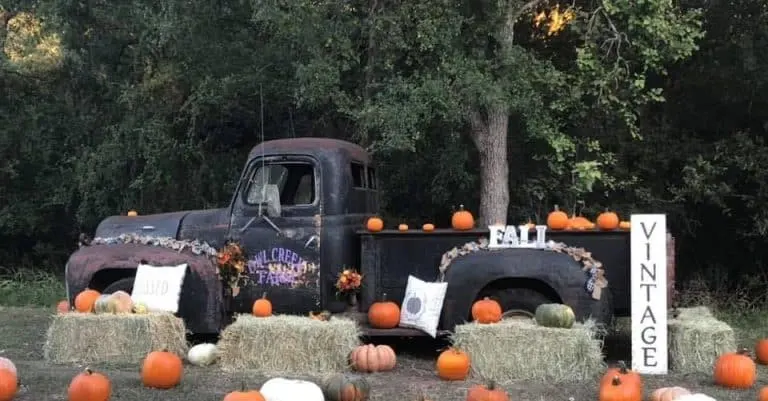 Enjoy a pumpkin patch at an actual farm! Delight your little ones with pony rides, a petting zoo, and pumpkin painting at Owl Creek Farm on the west side of San Antonio. There will also be games and even a potato launcher! The fun starts September 30th, 2023.
If you are in the mood for something a little spookier, gather your courage for a Haunted Hike on Fridays and Saturdays in October.
Pumpkin Patch admission is $8, with a $2 discount for military, firefighters, EMT services, and police.
12355 Military Dr W, San Antonio
8. Helotes Hills United Methodist Church in Helotes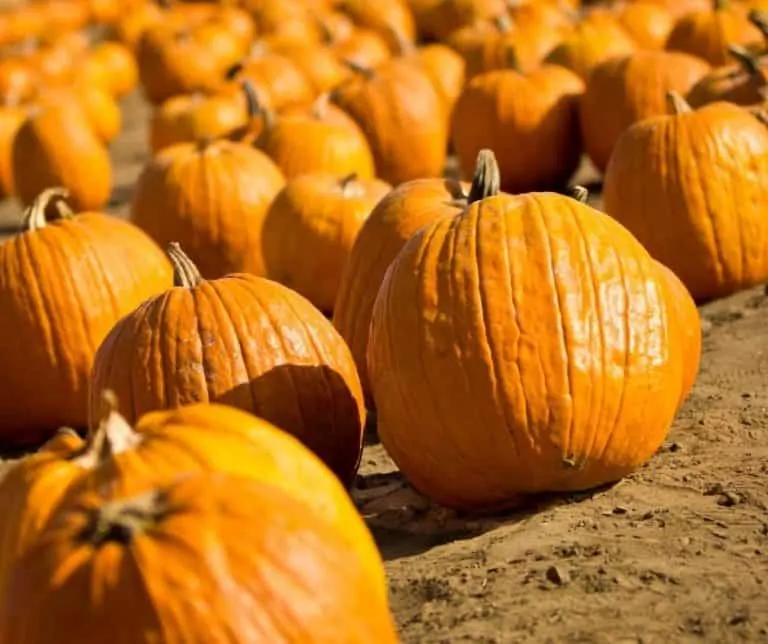 Just outside the 1604 loop on the west side of town, Helotes Hills United Methodist Church has pumpkins for sale and family crafting activities on the weekends. They also sell homemade pumpkin bread that seems to be in pretty high demand every year.
The pumpkin patch opens October 1st for the 2023 season.
13222 Bandera Rd, Helotes
9. Murphy's Christmas Tree Lot and Pumpkin Patch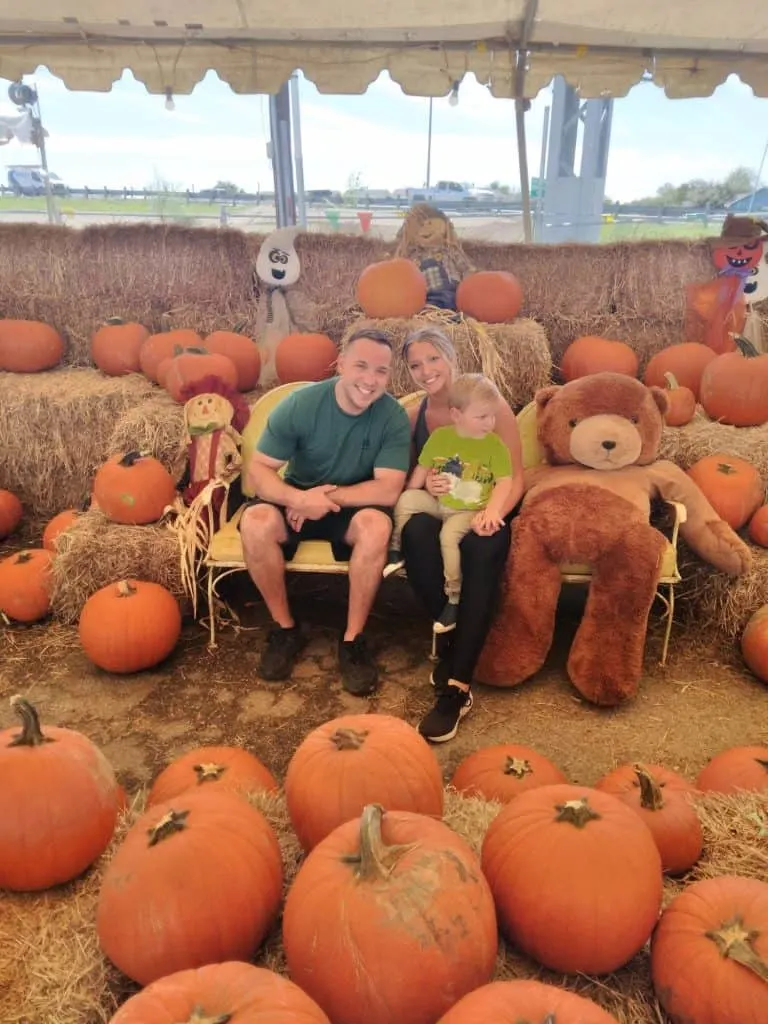 Murphy's is centrally located, just south of downtown San Antonio. They have a variety of pumpkins and hay bales for sale so you can create your own doorstep pumpkin patch for the season.
Kids will enjoy the free and fun games onsite to play and families are welcome to take fall photos in the pumpkin patch for free. Pumpkins start at $3 each.
2351 Goliad Rd, San Antonio
Best Pumpkin Patches in San Antonio Greater Area
These pumpkin patches are a little further afield but may be well worth your time for a bigger family adventure this fall.
If you're looking to travel closer to Austin, don't miss these 11 Awesome Pumpkin Patches in Austin, Texas!
10. Braune Farms in Seguin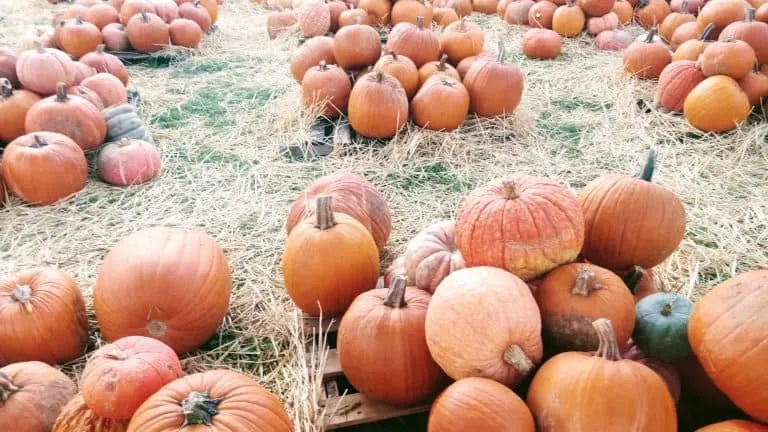 If you are looking for a real, pick-from-the-vine pumpkin patch, head to Braune Farms northeast of San Antonio in Seguin.
After a hayride from the parking lot to the entrance, pick your favorite, farm-fresh pumpkin still on the vine. Then take a hayride back to the activity area to meet the farm animals, play some fall-themed games, and load up on some delicious baked goods to take home. The patch is open for three weekends in October starting October 14th, 2023.
1300 Link Road, Seguin
Get out and explore the state! Here are our favorite things to do in Texas with kids.
11. Devine Acre Farms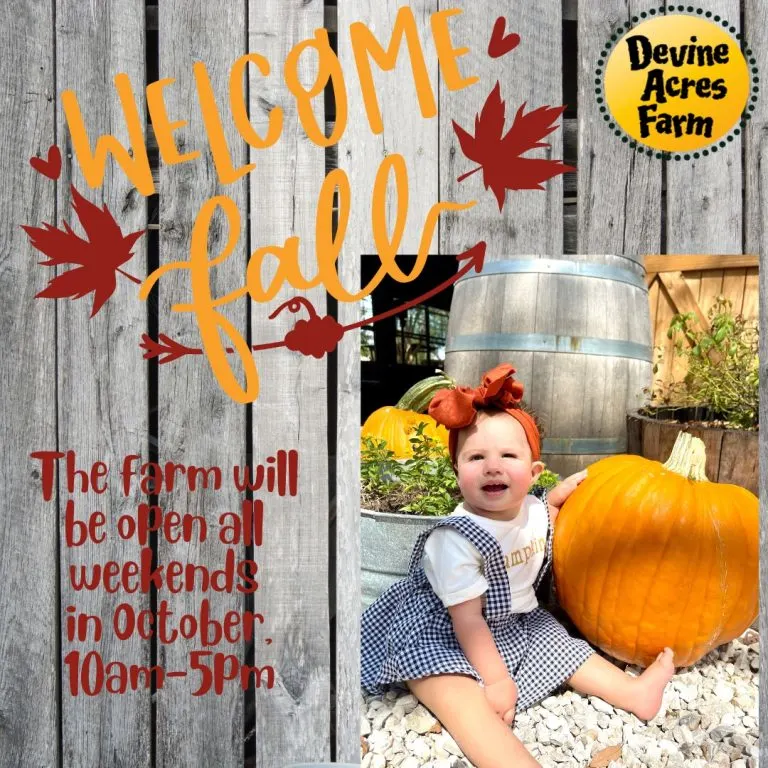 Devine Acre Farms, southwest of San Antonio in Devine, Texas, throws a full-blown fall bonanza on weekends during October.
They have almost 50 different activities for kids and families, including lots of play equipment like swings, slides, tires, a sandpit and jump pad, plus games like bean bag toss, tether ball, horseshoes, rubber duck races, and giant chess. Little ones won't want to miss the pond fishing, barnyard animals, and barrel train ride.
Make sure you go hungry because there are burgers, pizza, and hot dogs at Emily's Wooden Spoon, ice cream, coffee and baked goods at The Original Homestead, or a cold beer at The Filling Station. After shopping at The Mason Jar, you may not escape the farm without a unique, seasonal memento.
This pumpkin patch is open weekends in October. The kick off weekend begins September 21st, 2023.
12. Graff 7A Ranch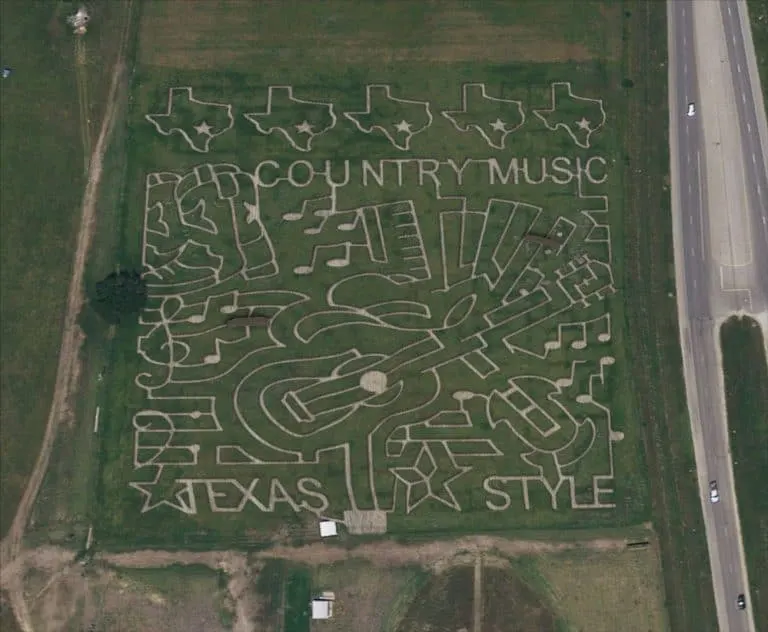 Graff 7A Ranch is about an hour west of San Antonio in Hondo, Texas. This ranch offers a pumpkin patch experience that is more reminiscent of what you will get in the Midwest, including a corn maze!
Find your way out of the 8-acre "South Texas Maize" together and then set the kids free to play gaga ball, tetherball, and cornhole to their heart's content. There are hayrides, a double barrel train, hay bales to play on, and a 80′ triple slide
Of course, there is plenty of nods to Texas traditions as well. Fill up on smoked meats and turkey legs or snack on some kettle corn or chicharron. The patch open October 6th.
Planning a special event for a group? Reserve a campfire spot for up to 50 people on weekend evenings! The ranch will supply the firewood and picnic tables and benches.
911 US Hwy 90 East, Hondo
13. Pipe Creek Tree Farm and Pumpkin Patch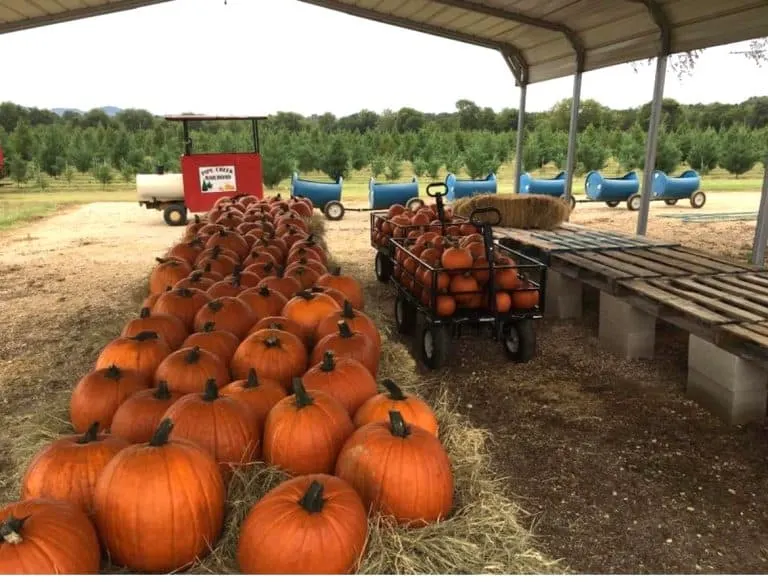 Pipe Creek Tree Farm and Pumpkin Patch is just under an hour northwest of San Antonio, nine miles south of Bandera.
It's open on the weekends starting October 1st and has a variety of fun activities designed to keep kids under 10 entertained. Highlights including a hayride, a visit with farm animals, scarecrow dressing, rubber duck races, a large sandbox, and plenty of photo ops.
There are oodles of pumpkins and small hay bales to satisfy all your decorating needs and snacks available for purchase. There is also a snack bar and farmers market. Admission is $6.
805 Phil's Road, Pipe Creek
Find More Pumpkin Patches Near You!