Fall is pumpkin patch season and there are several great pumpkin patches in Orange County that you won't want to miss!
Orange County is lucky to have a great variety of patches, from u-pick patches on the farm to pumpkin patches with a carnival atmosphere. Here are 8 great pumpkin patches to enjoy in Orange County this autumn.
Best Pumpkin Patches in Orange County in 2023
1. Irvine Park Railroad Pumpkin Patch in Irvine Regional Park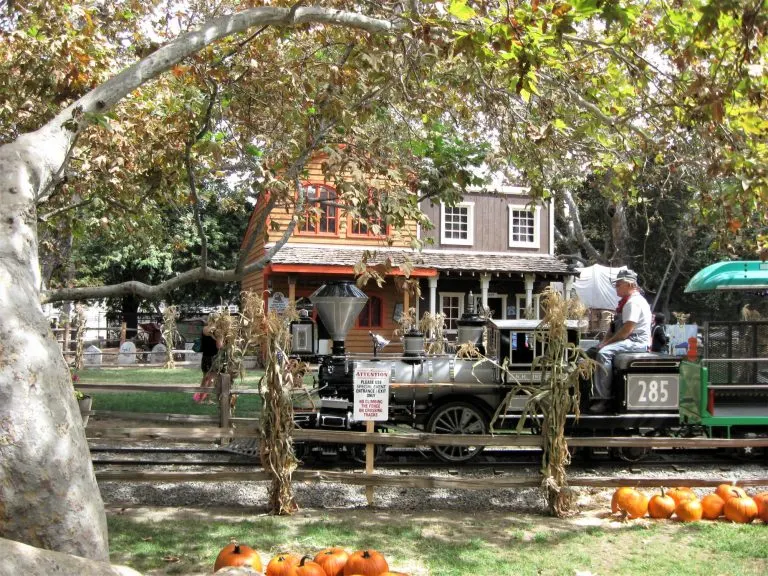 1 Irvine Park Road, Orange
One of the most popular pumpkin patches in Orange County can be found at Irvine Regional Park in Orange. This park is the oldest in Orange County, and well-known for its railroad, small zoo, multiple playgrounds, and horse rides.
But, during the fall, the masses flock to Irvine Regional Park for their awesome pumpkin patch. There are carnival games, face painting booths, cookie decorating, panning for gold, bounce houses, John Deere racers, a haunted house, hay maze, and plenty of pumpkins.
There is also the classic Irvine Regional Park train ride which no kid can resist, as well as hay rides and pony rides. All of this fun takes place September 16th through Halloween.
If you can, plan on visiting during a weekday because things get really busy during the weekend and the county will close the gates to the park once the parking lots is filled. If you do come on the weekend, try to arrive at opening to secure your spot.
The pumpkin patch is open from 10-5 on weekdays and 8-6 on weekends. The Irvine Park Railroad Pumpkin Patch is free but activities are not. You can purchase activity tickets for $7.00 each or share a booklet of 15 for $90.00 and save $15.
Note: Entrance to Irvine Regional Park is $3.00 per car on weekdays and $5.00 on weekends. Be sure to make time to enjoy the rest of this wonderful park during your visit!
2. Tanaka Farms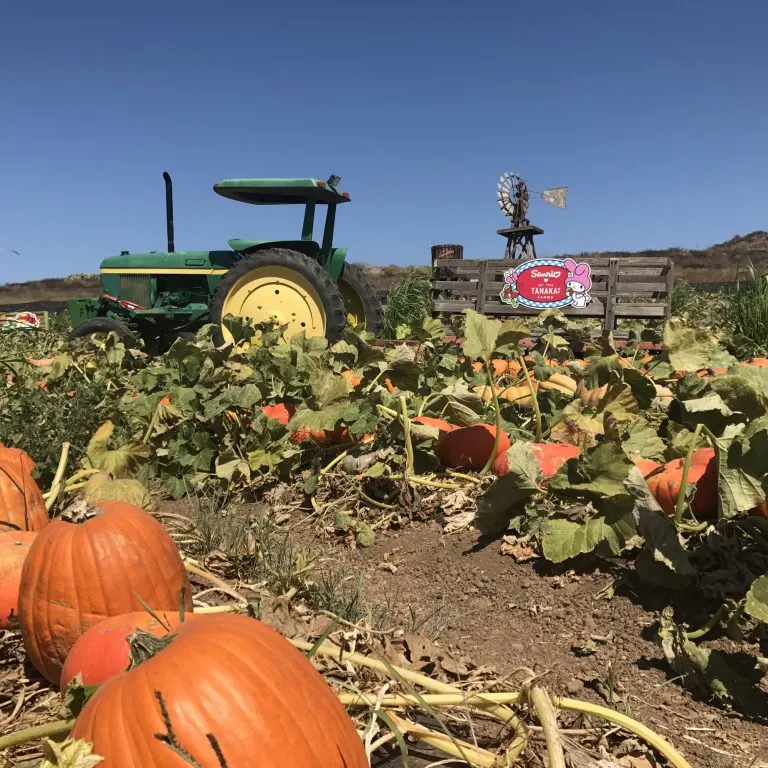 5380 3/4 University Dr, Irvine
Yes, there really is a working farm still operating in Irvine! Back before the Irvine Company master planned out Irvine, it was nothing but farms and ranches. Today Tanaka Farms stands as a reminder of Orange County's agricultural past.
Open daily September 16th through Halloween, a visit to the Tanaka Farms Pumpkin Patch is basically a right of passage for many Orange County children.
They have a large u-pick pumpkin patch (straight from the vine!) as well as a u-pick vegetable garden which really helps city kids see how food grows. You will be surprised by how much more willing they are to eat their veggies if they pick them!
The tractor rides, barnyard exhibit (home to goats, sheep, a pig, chickens, and a miniature horse, donkey and cow), straw bale maze, and u-pick pumpkins and veggies are open daily.
On the weekend you can do all of the above but you can also feed the animals, fire a pumpkin canyon, and enjoy activities like arts and crafts, mini ATV rides, a Big Digger, and games. The Tanaka Grill is also open and serving food.
Important note: If you are visiting on the weekend (Friday afternoon through Sunday) you will need a parking pass to park in the Tanaka Farms lot. Passes start at $20 and must be purchased online ahead of time.
Headed south? Here are the best pumpkin patches in San Diego.
3. Hana Field Pumpkin Patch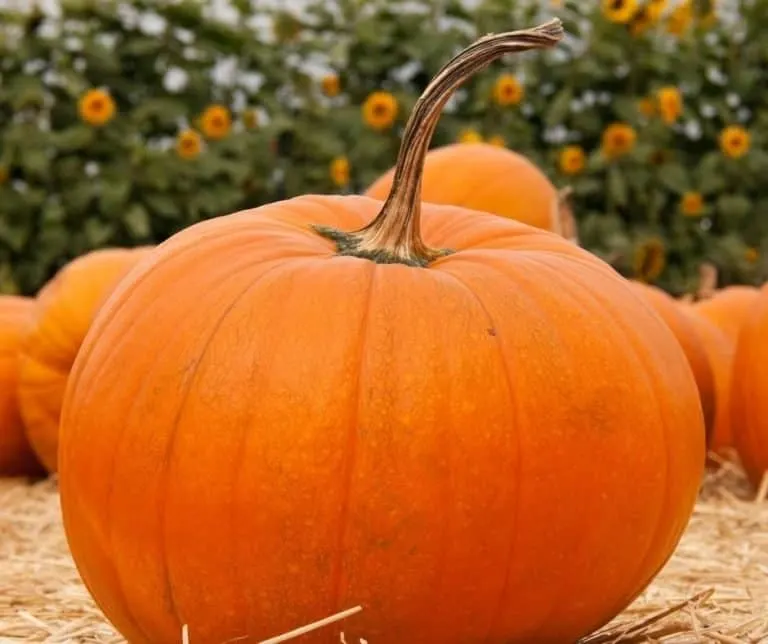 427 Anton Boulevard, Costa Mesa
The newest pumpkin patch in Orange County is the Hana Field Patch in Costa Mesa. This patch is operated by the folks at Tanaka Farms and has an emphasis on their sunflower fields.
There are acres of u-pick pumpkins to choose from and beautiful sunflowers that are ideal for family photos.
Admission to this pumpkin patch is $10. This is a spot to find u-pick pumpkin (bring a wagon if you need help carrying it) as well as sunflowers. It is $15 for a souvenir cup that you can fill with 15 sunflowers.
Just keep in mind that you will want to bring something to cut the sunflowers (such as garden clippers or a serated knife).
Also included with admission is the play area, strawbale climbing mountain, and a barnyard exhibit with bunnies, chickens, and goats. Activity tickets ($2) can be used for Cow Train, Arts and Crafts, Root Shoot (shoots turnips), and a Pumpkin Cannon.
This is sure to be one of the best pumpkin patches in Orange County for perfect family photos. It will be open Saturdays and Sundays from 10-6pm September through Halloween.
You must purchase a parking pass in advance for $10 per car via their website.
4. Pumpkin City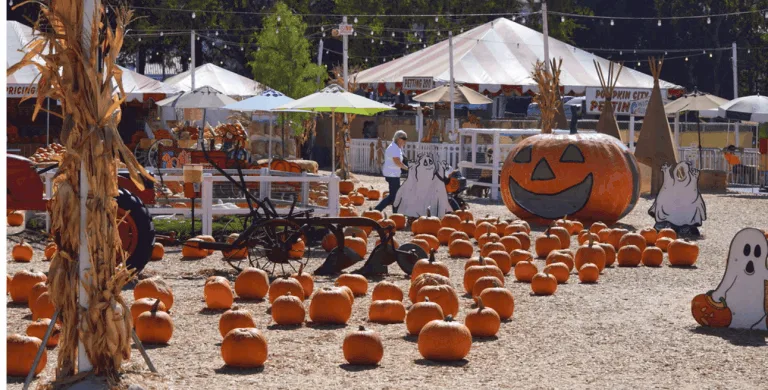 24203 Avenida de la Carlota, Laguna Hills
Pumpkin City has been a popular spot to snag a pumpkin with South Orange County families for years. There are thousands of pumpkins to choose from, but the real appeal of this pumpkin patch is the carnival/Harvest Festival atmosphere.
There are lots of amusement rides for the little ones, game booths, pony rides, and a petting zoo to enjoy. There is also a food stand that will be selling hot dogs, popcorn, and treats.
The pumpkin patch is open September 29th – October 31st, seven days a week. It is open from 11am-8:30pm Monday through Thursday and 10am-10pm on weekends.
Admission is $6.00 during peak times, but if you visit the pumpkin patch Monday through Friday before 3pm, admission is FREE! Note: Pumpkin City has not updated its pricing for 2023 yet.
Good to Know: Pumpkin City also has a location at 2180 E Lincoln Ave in Anaheim.
5. Zoomars Pumpkinpalooza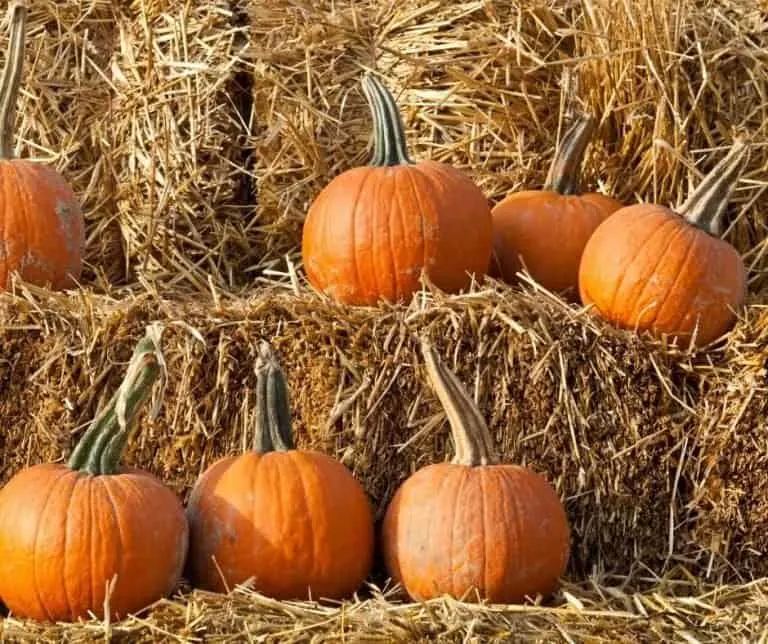 31791 Los Rios St., San Juan Capistrano
Zoomars is a favorite destination of families with young children who love animals. This petting zoo and farm is located in the Los Rios neighboorhood of San Juan Capistrano, the oldest continuously inhabited neighborhood in the state.
Zoomars has a guinea pig pen where kids can pet, hold, and feed these adorable critters. There is also a sheep and goat pen, piglets, pony rides, a small playground, mining, a mini train, as well as mini excavators and tractors to ride.
During the fall, Zoomars also hosts a pumpkin patch. The patch is open late September through Halloween. There is a wide variety of pumpkins to choose from and lots of great photo opportunities.
Note: 2023 season there will be no pony rides due to construction and the front entrance has been relocated to Los Rios Street.
Zoomars made our list of the 30 Best Things to do in Orange County with Kids. See what else made the list!
6. Enchanted Country Pumpkins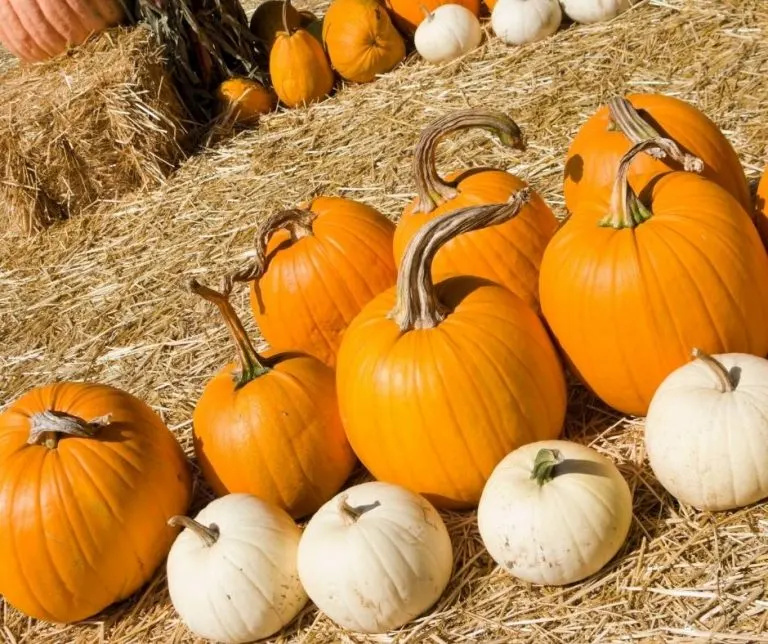 480 N. State College Blvd., Brea
Enchanted Country Pumpkins has been a fixture in Brea since 1983! They host a pumpkin patch in October and Christmas tree lot during the Christmas season.
This family-owned Orange County pumpkin patch has a great variety of pumpkins and gourds in all differente shapes and colors, as well as corn stalks, baking pumpkins, and carving kits.
The kids will also love the fun rides, carnival games, bounce houses, and a petting zoo. There are plenty of fall-themed photo areas to help you snag the perfect fall photo as well.
Hungry? They serve kettle corn, funnel cakes, snow cones, and drinks at the pumpkin patch as well.
Enchanted Country Pumpkins is open October 1 through Halloween but hours do vary. Be sure to check their website for hours before you visit.
7. The Seasonal Adventures Pumpkin Patch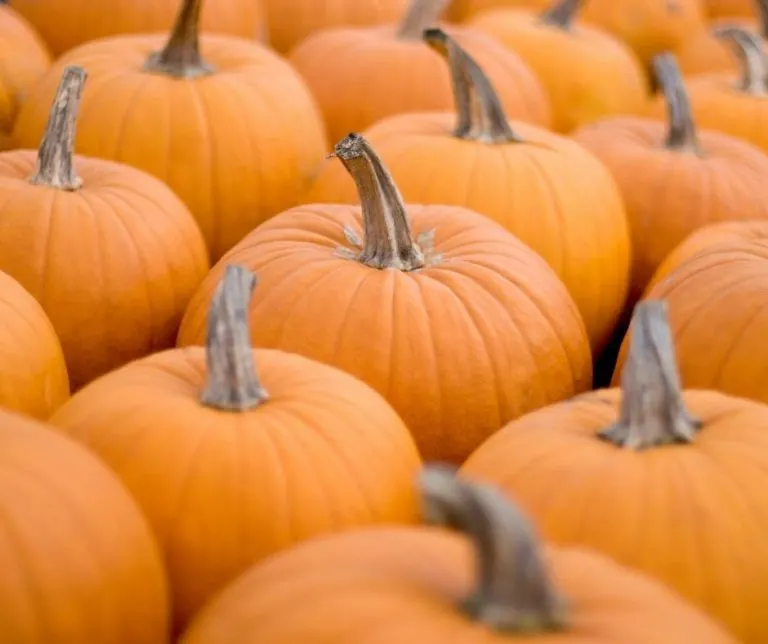 OC Fairgrounds Lot C, 88 Fair Drive, Costa Mesa
Newer to the Orange County Pumpkin Patch scene is the Seasonal Adventures Pumpkin Patch at the OC Fairgrounds.
It is open September 29th – October 31, 2023 with free parking Monday – Thursday when the pumpkin patch is open from 3-9pm. On Fridays parking is $10 and the patch is open from 3-10pm and Saturdays and Sundays parking is $10 and it is open from 11-9pm.
Activities at this pumpkin patch include inflatable slides, an obstacle course, a maze, kiddie rides, and a petting zoo.
Three are also thousands of pumpkins in all shapes and sizes to choose from. All the pumpkins and squash are grown locally in Ventura at the Great Pacific Pumpkin.
8. Pa's Pumpkin Patch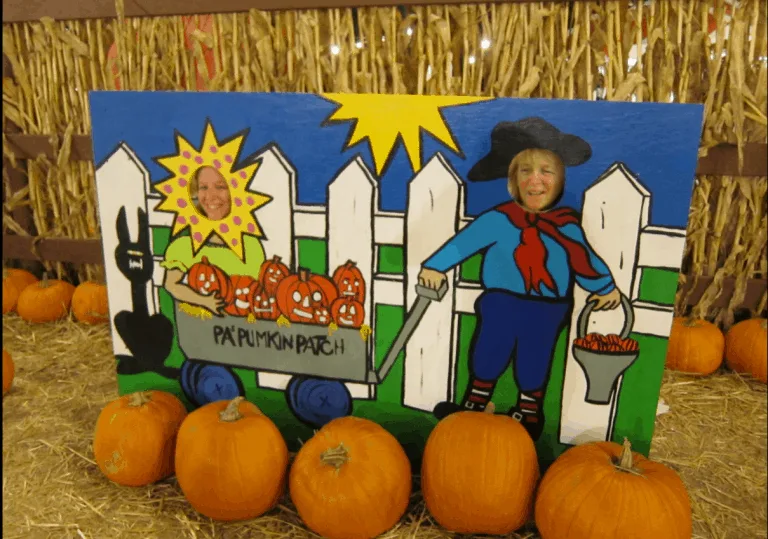 6701 E. Pacific Coast Highway, Long Beach
Pa's Pumpkin Patch may not technically be in Orange County, but it is close enough! Long Beach borders OC and this pumpkin patch is worthy of a trip outside of the "Orange Curtain".
This large pumpkin patch is definitely more of a carnival-style patch with lots of rides and games for the kids, as well as pony rides and a petting zoo.
They have a good selection of pumpkins, gourds, and corn stalks. Pa's is open September 29th through Halloween. Their weekend hours are 10am-9pm and their weekday hours do vary by the week. Check their website for up-to-date hours and to purchase tickets in advance as reservations are required.
Find more Pumpkin Patches near you!