Family fall fun can be found at these pumpkin patches near Seattle, Washington. Take a look at the list and find the perfect match for your family's style. Extend the season by visiting a couple different patches throughtout the season.
Explore pumpkin patches with gorgeous backdrops, haunted mazes, private fire pits, and a beautiful variety of pumpkins and gourds. These are the best of the best in the Seattle area for 2023.
Visiting the city? Here are the 10 best things to do in Seattle with Kids.
16 Best Pumpkin Patches Near Seattle
1. Bob's Corn and Pumpkin Farm in Snohomish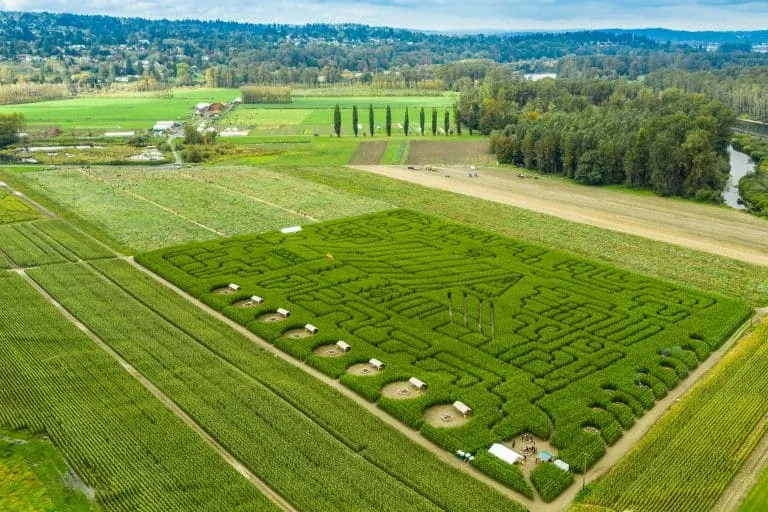 One of the best pumpkin patches near Seattle, Bob's Corn and Pumpkin Farm, is on a 40-acre pumpkin patch in Snohomish. They have a variety of pumpkins from mini to extremely large!
Kids will enjoy the 12-acre corn maze, pony rides, a trike track, cow train, and a mining experience. This will allow your children to hunt for treasure all on their own!
You will want to partake in the hot food options and face painting available on the weekends! Families love the bonfires available for personal use, be sure to book yours in advance because there are only 18 available. The pumpkin patch also offers event space for private parties.
Purchase tickets online before you go and save $5 per person! Platinum Pass admission includes the mining and 10 apples for the apple cannon. There is a night maze that is open on Friday and Saturday nights which is best for older kids. This pumpkin patch is open from September 16th to October 31st, 2023.
10917 Elliot Road, Snohomish
2. Fairbank Animal and Pumpkin Farm in Edmonds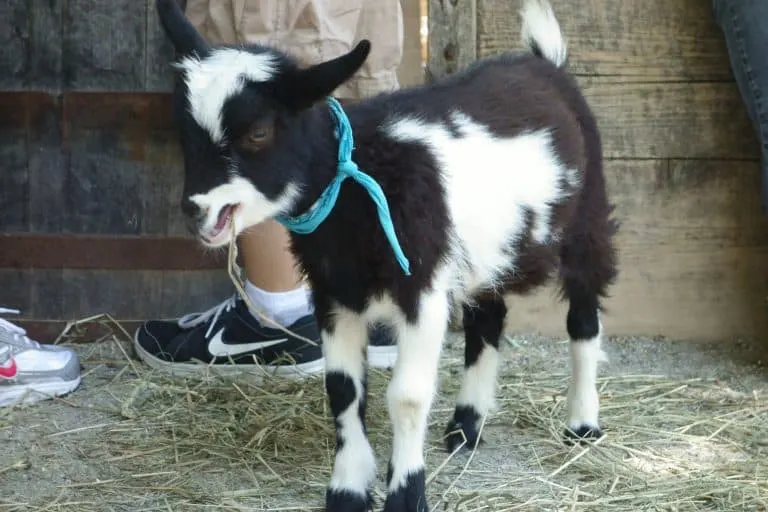 The darling pumpkin patch at Fairbank Animal and Pumpkin Farm is located in Edmonds, Washington. This farm offers a fun variety of activities for your kids to enjoy beyond picking out the perfect pumpkin.
One thing your family will not want to miss is the opportunity to see the chicks, ducklings, cats, sheep, goats, turkeys, pigs, and rabbits, waiting for you at the Fairbank Animal Farm. You will also enjoy participating in the toy duck races, watching the poultry incubator, joining the straw treasure hunt, and exploring the corn maze!
There's so many opportunities to take fall pictures with the covered wagons or the sprouting vegetable garden! The little ones will especially enjoy feeding the poultry, which is included in your child's admission!
Admission to this pumpkin patch is just $5 and gourds and pumpkins begin at $1. Parking is free and reservations are not needed – just come on down to the Fairbanks Animal Farm and enjoy yourself! Fairbank Animal and Pumpkin Farm is open on Saturdays and Sundays from 10am to 5pm, starting September 30th, 2023.
15308 52nd Ave W, Edmonds
3. Swans Trail Farms in Snohomish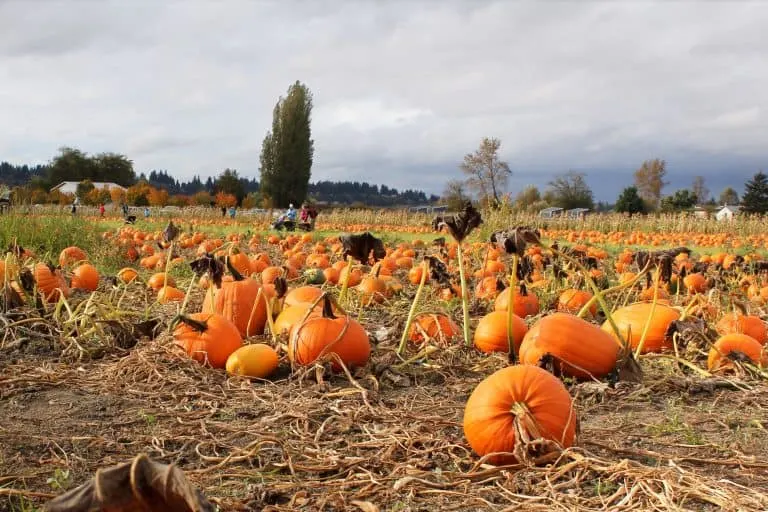 Swans Trail Farm, located in Snohomish, is a second-generation family farm. The farm features lots of fall family fun activities. They offer u-pick apples (September) and a pumpkin patch.
The 50-acre, pumpkin patch experience is one of the largest in the area earning it's place as one of the best pumpkin patched near Seattle. Swans Trail Farms offers a beautiful variety of pumpkins in a bunch of different shapes and colors.
The pumpkin patch and food areas are open to the public at no additional cost. You just pay for what you want to purchase. You won't want to miss out on the Apple shack, donut shop, and country store! You'll also find food at the brisket corner and the tractor café!
Walk through their 50-acre pumpkin patch in Snohomish to find the perfect jack-o-lantern for your family. Visitors can also enjoy meeting the animals at the petting farm, cheering on the duck races, or giggling down the 50-foot hay slide.
The farm is the host of the Washington state corn maze! Their corn maze is so famous that 4th-6th graders in the State of Washington look forward to going through the corn maze as part of their field trip. This 12-acre corn maze is in the shape of Washington State which includes 250 state roads and 400 towns. It's a fun scavenger hunt to identify as many Washington State landmarks.
This is a great maze to get your steps in as you will be walking about four miles when completed. Don't worry about getting lost. Grab a map before you go in, and reassure yourself, that there are no dead ends in this maze.
Activities are available from 10 AM to 6 PM from September 25th to October 31st. Be sure to visit their website for a list of all activities and times for the fall festival.
4. Stocker Farms in Snohomish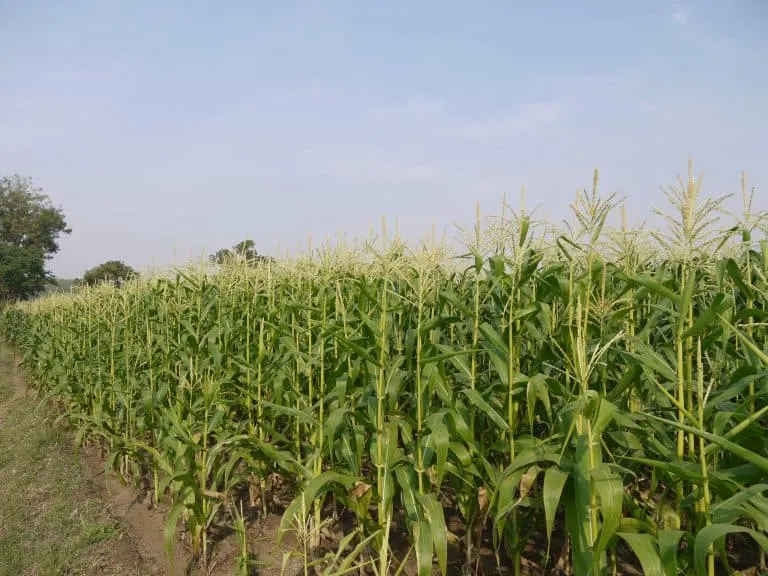 Stoker Farm, located in Snohomish, is home to to a beautiful pumpkin patch and a a giant corn maze. However, when the sun goes down, the corn maze becomes super scary. The farm features sunflower fields that are open for you pick blooms and beautiful photo opportunities on the weekend as well.
On Sunday nights, firework extravaganzas take place at 7:30. Your kids will love the giant, jumping pillow, pumpkin barn, duck races, pumpkin, tetherball, and so much more! Don't miss the Pumpkin and Candy Cannon that takes place on the weekends!
Voted the #1 Must-See haunted attraction in Washington State in 2018 and 2019 by The Scare Factor, Stocker Farm turns into Stalker Farms at night. Get scared in three elaborately themed corn mazes. The stories and the scares change every year!
However, if being scared in a dark corn maze the farm does offer an attraction that is an actual maze that has no actors. Just get lost in a corn maze at night!
The maze provides a frightful experience exploring the slasher family homestead and Pogo's funny farm. In addition to the mazes, there are photo opportunities, and carnival games throughout the night.If you purchase your tickets online, you will receive a discount.
The Stocker Farm's fall festival runs on the weekends beginning September 16th through October 31st, 2023.
8705 Marsh Road, Snohomish
5. Craven Farm in Snohomish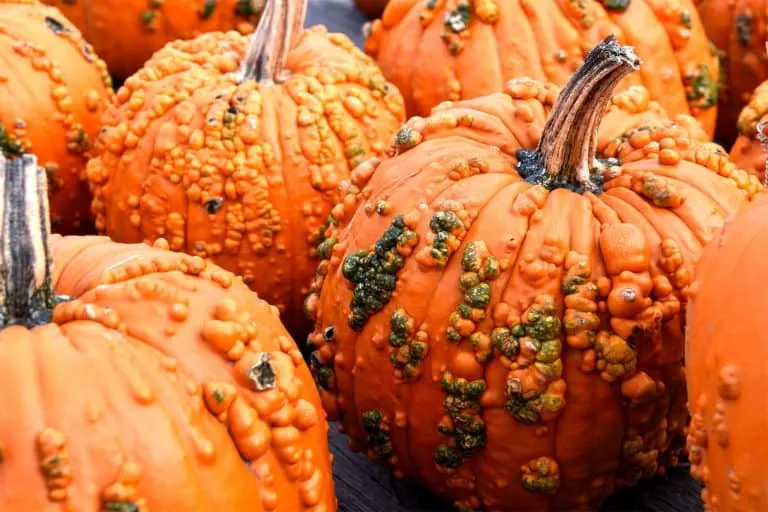 Craven Farm in Snohomish, Washington is one of the best pumpkin patches near Seattle. It is the perfect place to spend an autumn day. The farm has an "Alice in Pumpkin-land Maze" and a Kids Adventure Maze to enjoy. It offers a fall pumpkin patch festival that runs from September 16th through October 30th, 2023.
They offered late nights on October weekends featuring nighttime fun including private fire pits to host cozy family gatherings. This beautiful pumpkin patch also offers a corn maze, hayride, and gorgeous autumn decor that makes for a great photo backdrop.
Attractions include mini golf, human foosball, a cow train for the kiddos, duck races, and the ever-popular apple cannon. Farm favorites for all ages include "the Apple Slinger" and the Apple Cannon. The Apple slinger has people launching apples across the farm fields with a huge slingshot. You can purchase a wristband which gives you access to all the activities or purchase activities individually.
Your four-legged friends will love the animal pooches in the park night. Pups are invited to join on Sunday, September 17th, Wednesday, October 11th, and Sunday, October 29th! These are the only days dogs are allowed on the farm, so be certain to book your family pumpkin patch visit during those times if you would like to bring your four-legged friend.
Make sure to check out the pumpkins that are ready to be carved. Each pumpkin's price is based on weight. Before you leave, don't forget to take a family photo with the fall-themed photoshoots. There are so many to choose from, that it will be hard to pick a favorite.
There's truly something for everyone at Craven farm. Visit their website to book your visit in advance.
13817 Shorts School Road, Snohomish
6. Carpinito Brothers in Kent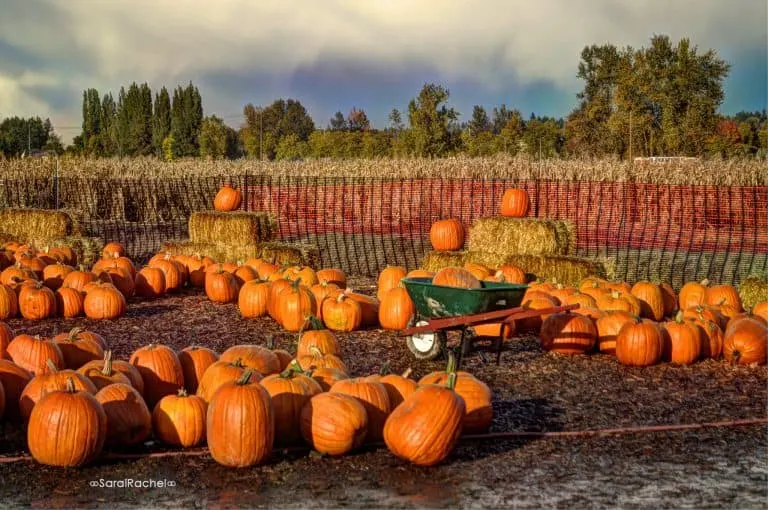 Carpinito's Brothers Farm in Kent is only a 30-minute drive from Seattleandfull of family fun! It's picturesque backdrop of Mount Rainier earns it's place on the list. The expansive offerings of pumpkins and gourds are a sight to see. There is a small fee to enter the pumpkin patch, but that is used as a credit towards your pumpkin purchases.
After finding the perfect pumpkin, make sure to spend some time meeting the barnyard animals at the Farm Fun Yard, and grab a seasonal snack to take home. Thre are also hay rides, goat walks, and lots of fun, hands-on activities. Admission to the Fun Yard is $9 and the hayride is $5.
The highlight of this farm is its corn maze. What makes this maze so cool is that Carpinito Bros partnered with a company that uses a GPS-driven tractor to plant corn seeds in the shape of the maze design! Admission to the corn maze is $11 for 13 and up and kids 5-12 are $8. Younger than 5 are free.
The pumpkin patch open September 30th and runs through Halloween. You can visit their website for more information.
1148 Central Ave N, Kent
Make a weekend of it. Here are 10 amazing weekend getaways from Seattle for families.
7. Fall City Farms in Fall City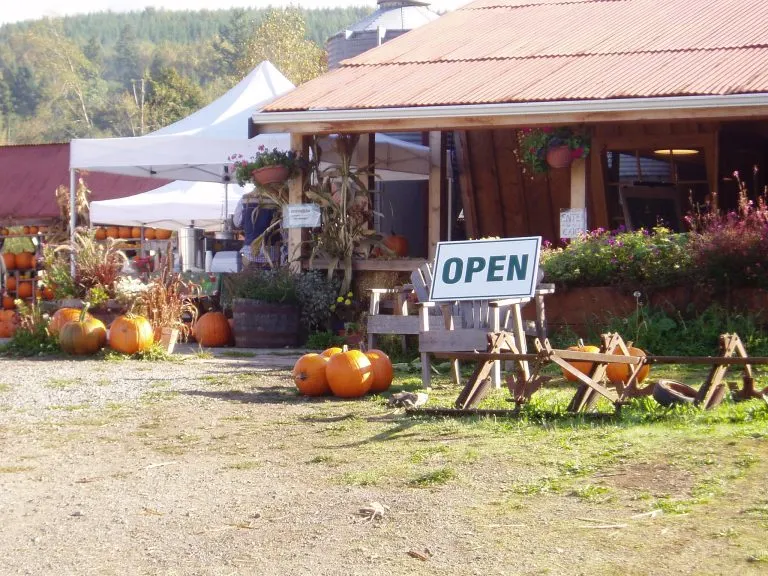 Fall City Farms is located just outside of the Seattle Metro and is one of the best pumpkin patches near Seattle. The property features a unique pumpkin barn that is perfect for fall photos. These pumpkins are grown right on the farm so you pick them striaght from the vine.
Your family will enjoy the hot cider and mini donuts while exploring the farm. The adorable farm animals are sure to be a hit!
Fall City Farms is open Fridays-Sundays throughout October from 10 AM to 5 PM and reservations are not required. Visit their website for more information.
Trekaroo tip: This farm also sells Christmas trees during the holiday season.
3636 Neal Road, Fall City
8. Remlinger Farms in Carnation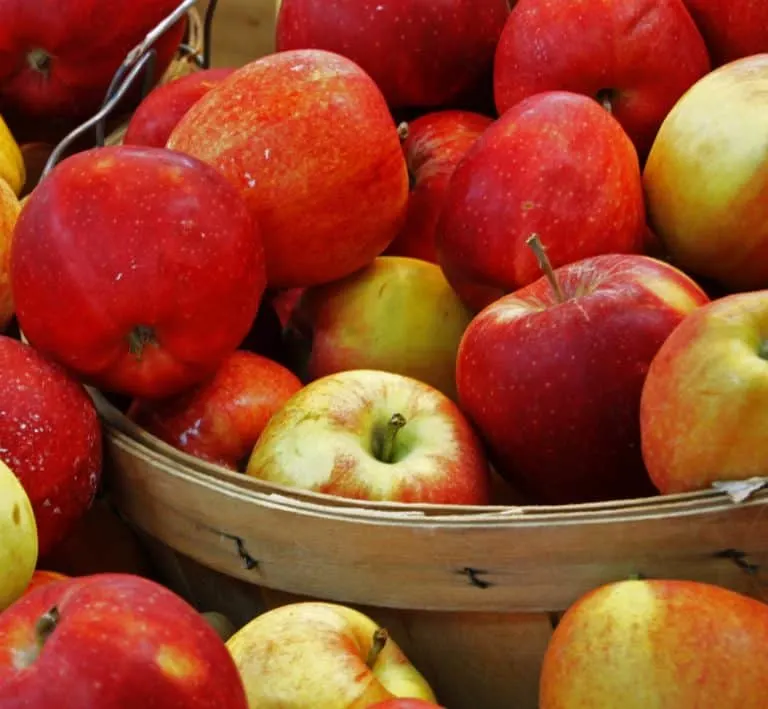 Remlinger Farms, located in Carnation, offers a full harvest festival every weekend throughout October. With a variety of over 25 different activities, your family is sure to find something that they love!
The pony rides and the straw maze are two of the more popular activities. The new apple cannon is sure to be a hit as well. Perhaps give your adventurous side a try and go down the giant slide or take a spin on their go karts, swing ride, or kiddie coaster!
Bring an appetite because there is lots to eat at this farm. Caramel apples, pumpkin pie-spiced donuts, pumpkin bread, homemade chili, pizza and kettle corn are just a few of the highlights.
Their train is running again this year and you can grab your tickets while visiting the fall festival! Go to their website to learn more about tickets and reserving pony rides for your visit.
32610 NE 32nd St, Carnation
9. Pfaff's Old Time Farm in Auburn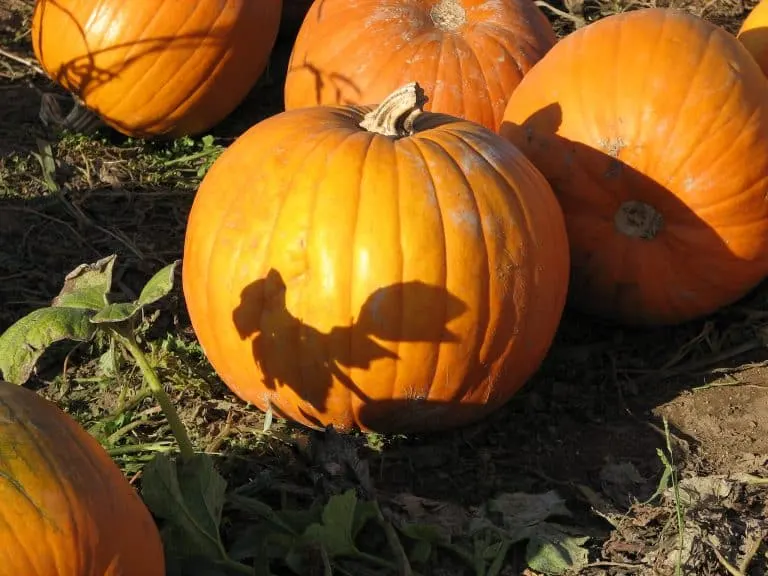 Pfaff's Old Time farm is located on a beautiful Christmas tree lot in Auburn making it one of the best pumpkin patches near Seattle. Here you will find gorgeous organic pumpkins grown amongst the Christmas trees!
The pumpkin patch offers a fun scavenger hunt and your family will love the natural and beautiful backdrop of this Christmas tree farm.
Visit their website to learn more about this gorgeous farm.
29204 124th Ave SE, Auburn
10. Carleton Farm in Lake Stevens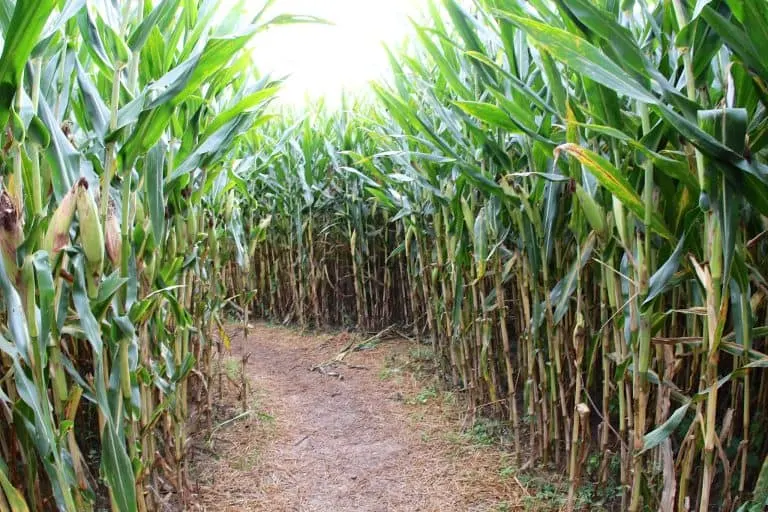 Carleton Farms is located in Lake Stevens, Washington. This adorable farm offers u-pick pumpkins and some wholesome family fun. Your children will love the farm animals, and the corn maze!
The market and concessions are great to explore and pick up some fall decor. Fridays through Sundays, the farm offers game zone and kids corral activities. You can purchase a wristband to access all the activities! The activities include tube, slides, zip swings, roller slides, paintball gallery, apple guns, and punch pumpkins!
The farm is open Starting September 30th, visit their website for pricing and hours.
630 Sunnyside Blvd SE, Lake Stevens
Explore more of the state! Here are our favorite things to do in Washington with kids.
11. Mosby Farms Pumpkin Patch in Auburn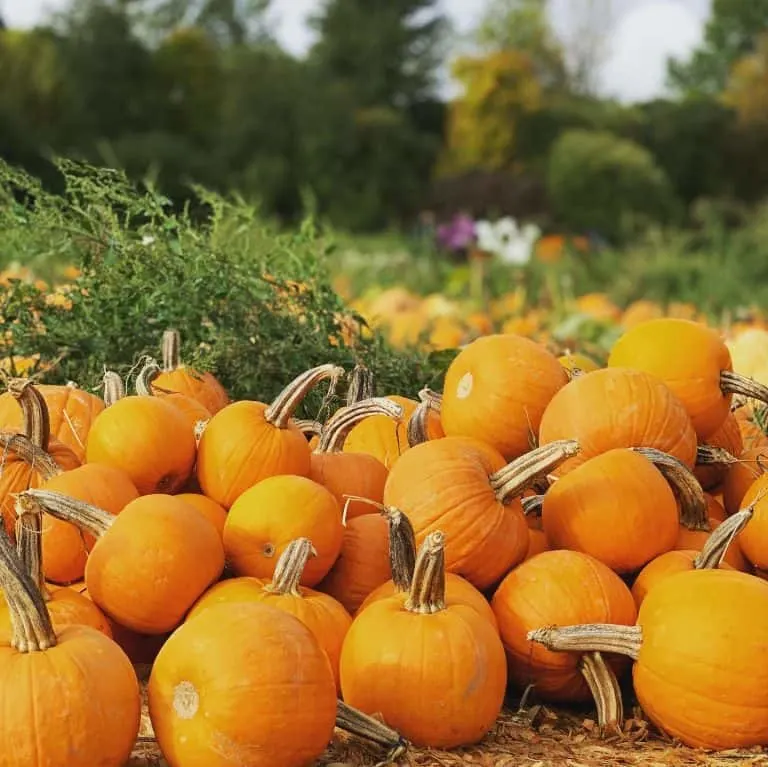 Located just outside of Seattle, Mosby Farms offers not only pumpkin patches to explore but also a corn maze! This is the only pumpkin patch where well-behaved pets on leashes are also welcomed into the pumpkin patch. Service dogs are allowed to explore the corn maze with their humans.
There is no entry fee for pumpkin patch. Maze admission prices for 2023 are $12 for adults and $10 for kids 3-12. The farm is open every day in October from 10AM – 5:30PM.
3104 Auburn-Black Diamond Rd, Auburn
12. Maris Farms in Buckley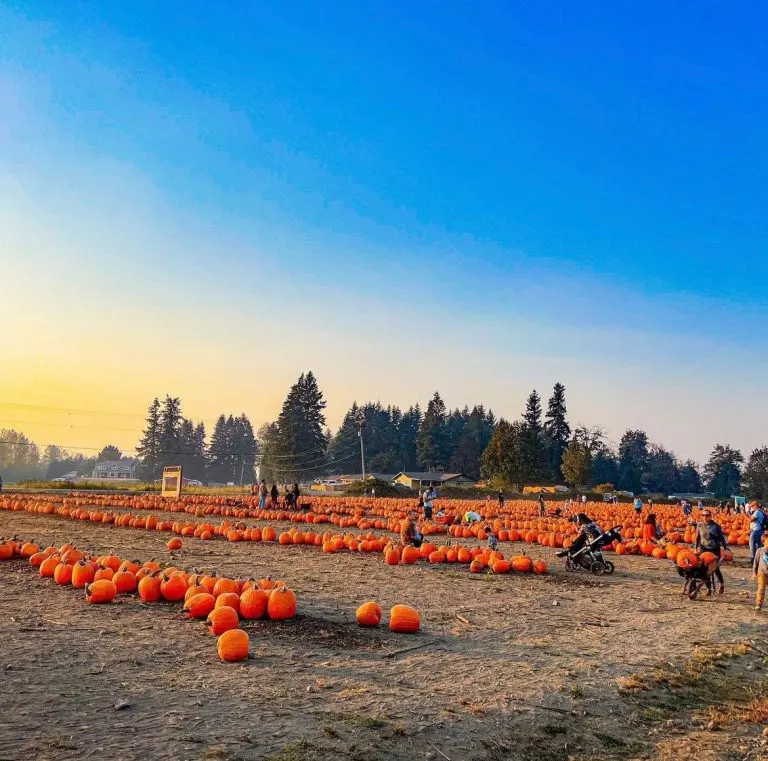 You may have seen the name Maris Farms pop up on traveler's "Best sunflower fields in Washington State", but the real fun happens in the autumn. This is one of the most popular farms to visit for parents with young children.
Included with your admission ticket are: a corn maze, pumpkin patch, wagon rides, pig races, duck races, light shows, and barnyard animals to interact with. You can purchase a bucket of apples for the apple blaster for $7.
For those who are looking for a good fright, consider booking tickets for the Haunted Woods event on the farm. Visitors walk through an abandoned barn, corn maze, and a forest! This is one of the largest outdoor haunt attractions in Washington State.
Fall at Maris Farms takes places September 30 – October 29, 2023 Friday through Sunday (Friday 1-10PM, Saturday & Sundays 10AM- 10PM). Haunted Woods takes place Friday- Sunday from 7-10PM. Purchase your tickets online and purchase them early for the best pricing.
25001 Sumner Buckley Hwy, Buckley
13. The Harvest at Tulip Town in Mount Vernon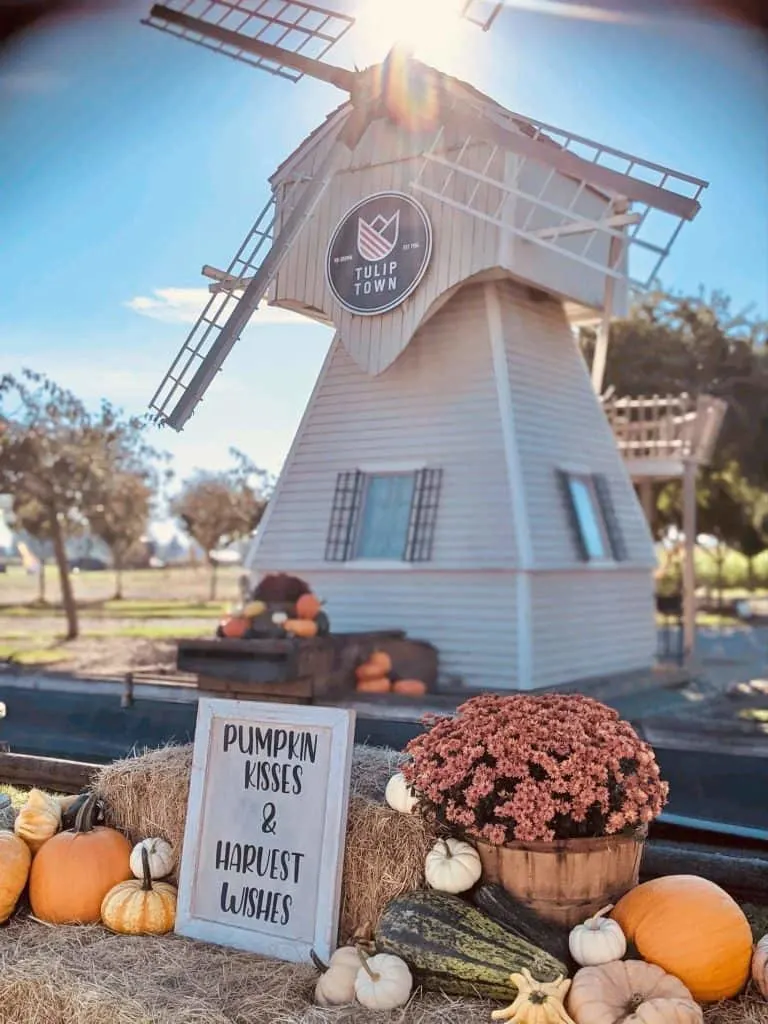 Tulip Town in Moun Vernon is a popular destination for Instagrammers and social media influencers in the spring, however, it's the locals that flock to Tulip Town for the Harvest in October.
The Harvest at Tulip Town has the perfect photo opportunities with a beautiful barnyard and pumpkins to pick from. Families can also explore the corn maze, try out an apple slingshot, and enjoy a hayride.
It is open every weekend in October on Fridays from 2 – 7PM, Saturdays from 10AM -7PM and Sundays from 10AM – 5PM. Please see the farm's website or Facebook event for up-to-date growing information as well as admission fees.
15002 Bradshaw Road, Mount Vernon
14. Bainbridge Islands/Suyematsu Farms on Bainbridge Island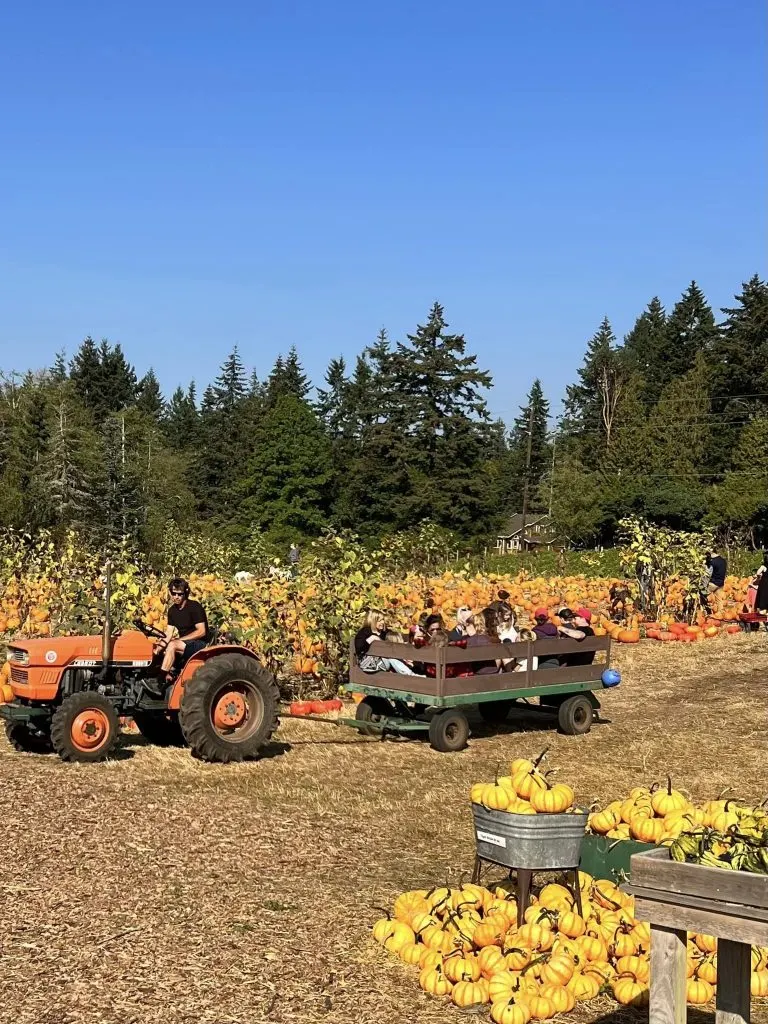 Take a ride on the Washington State Ferry from Seattle to Western Washington for some autumn fun. Riding the ferry is a great way to see Seattle's skyline in autumn colors. On clear days, you can even see the Olympic and Cascade Mountain Rangers, as well as Mount Rainier.
The Suyematsu Farms/Bainbridge Island Farm has been a family-owned farm since the 1930s. The pumpkin patch is open every day. Besides beautiful pick-your-own pumpkins, families flock to the farm for the U-cut dahlias, autumn bouquets, fall wreaths, and even corn stalks to take home for decoration.
Additional activities include the "Kiddy Hay Maze" and tractor rides around the pumpkin patch. Leashed dogs are welcomed on the farm and there is no admission fee. It is open Saturday & Sunday from 10AM – 5PM and Monday thru Friday from 1 – 6PM.
9227 NE Day Rd, Bainbridge Island
14. Creek House Farm in Port Orchard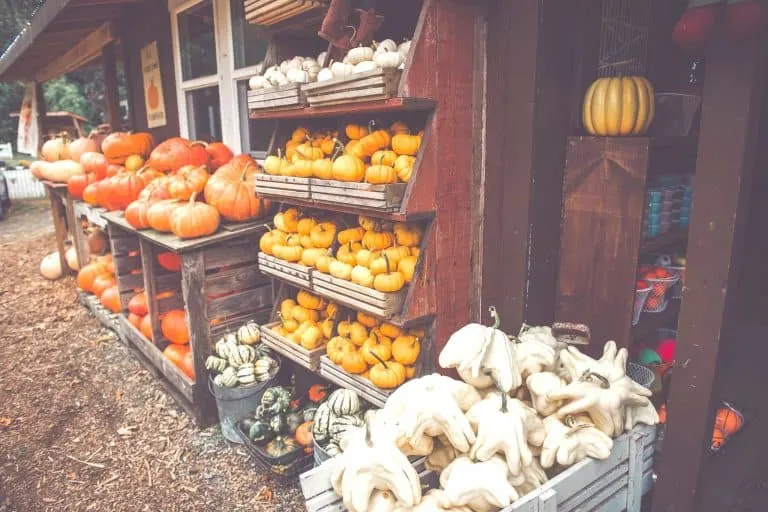 The Creek House Farm in Port Orchard has an unusual practice where their pumpkin patch is open to the public, as appointment times are available.
This reservation process is to help keep the number of crowds low. Reservations are available through the farm's website and the cost of an admission package is per person. Infants (24 months and younger) are free. Admission is $10 on weekends and $7.50 during the week.
Admission to Creek House Farm include:
90-minute farm visit
One Farm Ride Token (Super Slide OR Hay Ride OR Pumpkin Barrel Ride)
Opportunity to feed the farm animals
4 Water Ballons for the Pumpkin Slingshot game
A walk through a pumpkin-themed forest trail
Lil' Homestead Helpers area
You do not have to purchase a pumpkin to visit the farm, however, if you want to take one home, you must purchase a pumpkin before you leave the farm property.
6060 E Collins Rd, Port Orchard
15. Wilderbee Farm in Port Townsend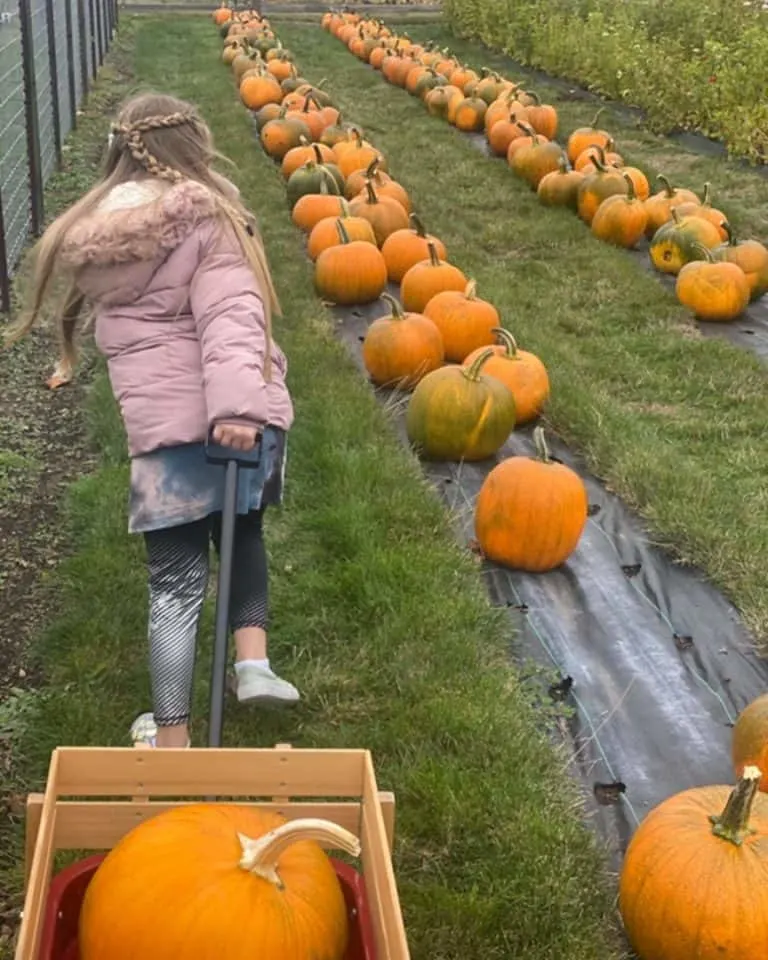 Located just an hour away from Olympic National Park on the tip of Washington's Olympic Peninsula is the town of Port Townsend and charming Wilderbee Farm.
Wilderbee Farm hosts not just a fantastic variety of U-pick pumpkins for carving, but offers delicious recipes on how to include pumpkin varieties in your autumn dishes. The pumpkin patch sells out fast, so local families try to get to the farm right at the beginning of October.
What makes this farm truly unique is that they don't offer corn mazes or hay rides that are super popular at other farms. What they provide is an experience to slow down and connect with nature.
Visitors can feed the British Soay sheep on the farm, and take a hike on their nature trails. For those who are 21 and over, Wilderbee Farm offers tastings of mead in their famous Mead Tasting Room. The farm is open Wednesday – Sunday from 12 – 5PM.
223 Cook Ave Ext, Port Townsend
16. Schilter Family Farm in Olympia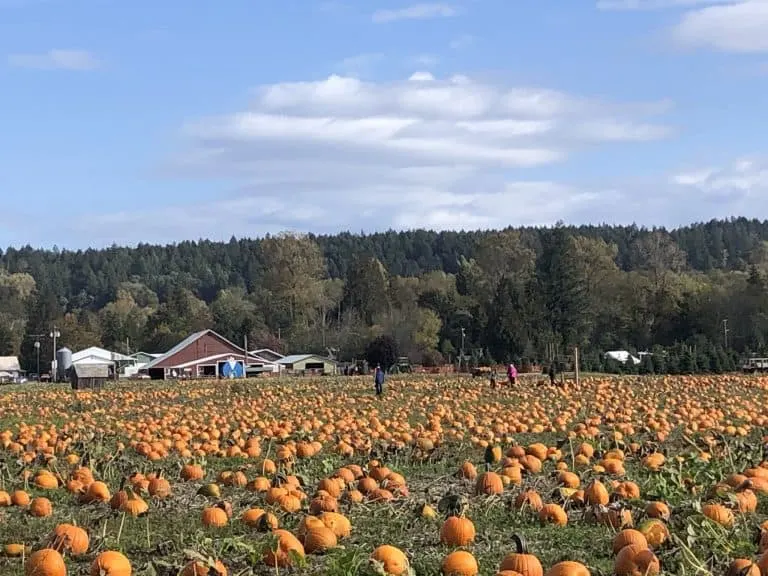 For over 80 years, the Schilter Family Farm in Olympia has been providing family-family autumn fun. At the farm, there are two pumpkin patches for you to explore, and a five-acre corn maze to traverse.
Some of the fall festival activities include pony rides, a children's playground, a hay pyramid, zip swings, and even a pumpkin blaster. There are over 20 activities to choose from on this farm and kids will quickly find their favorites.
After spending a day at the farm, don't forget to take some homemade foods and drinks from the Sweet Shack or Farm Market produce stand.
The farm is open weekdays from 12 – 6PM (closed Tuesdays),Saturday 10AM – 8PM, and Sunday 10AM – 6PM. To manage crowds, wristband admission is required for all weekend visitors. This includes guests who just want to walk the pumpkin patch or shop in Sweet Shack or Farm Market produce stand. Please see the farm's website for ticket prices and policies.
141 Nisqually Cutoff Road SE, Olympia
Find More Pumpkin Patches Near You!
Lead photo by St0rmz.