Looking for Trekaroo's best tips & tricks for exploring the Disneyland California Resort? You've come to the right place! We've got parent-written reviews, tips on the best rides for kids based on their ages, details on dining, a photo scavenger hunt to do in park, tips for skipping the lines, and oh so much more.
In the wrong place? Click to see our best tips on Walt Disney World and other resort properties (including cruises, Adventures by Disney, and more!)
Sponsored by our friends at Get Away Today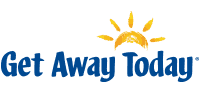 As Southern California specialists, Get Away Today can get you the best deals on hotels and theme park tickets and be your go-to travel provider for your Disneyland vacation. They offer exclusive specials like 5 days for the price of 4, Adults-at-kids'-prices Disneyland tickets, free night hotel specials, and reduced hotel rates. Their Best Price, Best Service Guarantee has helped over 4 million guests take affordable vacations to over 1,900 destinations worldwide.
Head over to getawaytoday.com or call 855-GET-AWAY to make your vacation dreams come true.
Disneyland Vacation Planning for Families
What's New | Disneyland Guides and Tips from Parents
Images courtesy of Disney Parks
Tips for Navigating the Parks
Images courtesy of Disney Parks & Katie Bodell (Off the Beaten Path)

Where to Stay
Images courtesy of Bigstock/Altinosmanaj and Disney Parks (Best Hotels Near Disneyland)
Disneyland Park: Everything You Need to Know
Images courtesy of Disney Parks, Katie Bodell (Season of the Force), & Flickr/Harshlight & Sharlene Earnshaw (FASTPASS).
Disney California Adventure: Everything You Need to Know
Images courtesy of Disney Parks & Katie Bodell (Toddler Friendly Rides)
Tips for Dining at Disneyland
Images courtesy of Disney Parks, Janet Card (Character Dining), & Canva (Reservations)
Special Events, Holidays & Celebrations
Images courtesy of Disney Parks & Janel Murray (Get Schooled)
Still Have Questions?
The Trekaroo community is here to help. Visit us on Facebook, Twitter, and Instagram to ask us a question or to follow all our great tips. Also, you should definitely join Trekaroo (it's free!) to receive our  newsletter with the inside scoop on family travel, delivered straight to your inbox.
Happy Disney Vacation Planning!