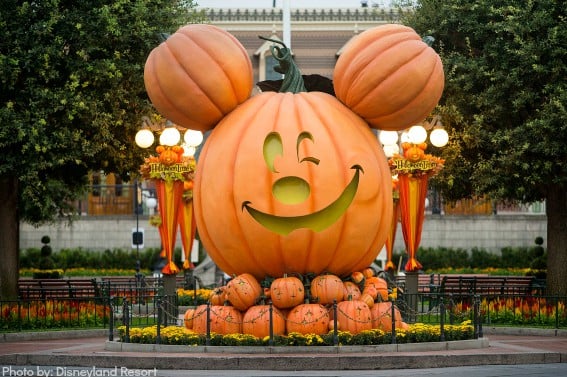 We love Disneyland in the fall. The crowds are thinned, the weather is still beautifully warm and amazing, and Halloween at Disneyland brings festive autumn cheer to the parks. We've been celebrating the season with Disney for the past few years, and were so excited to be invited back again. Here's our favorite Halloween Time activities that your family is sure to enjoy.
Halloween at Disneyland runs September 9- October 31, 2016. 
Halloween at Disneyland: Eye Candy (and Real Candy!)
Halloween Disneyland is even better than regular Disneyland and regular Disneyland is awesome!" – Mari, age 6.
Every nook and cranny of Disneyland is enveloped with Halloween and fall decor; I love spotting the hundreds of individually carved unique pumpkins along Main Street, snapping picks in front of the giant winking Mickey pumpkin, and noticing even tiny details tucked away in each land including the beautiful decorations at Big Thunder Ranch and the Dia de los Muertos celebration. Although the park outdoes itself with thematic decor each year, my favorite way to enjoy the autumn theme in Disneyland is to eat my way through their fall themed goodies! From Mickey bat cookies to pumpkin beignets and pumpkin mickey cupcakes, there are plenty of treats to satisfy your fall festive tummy.
Halloween at Disneyland: Rides & Attractions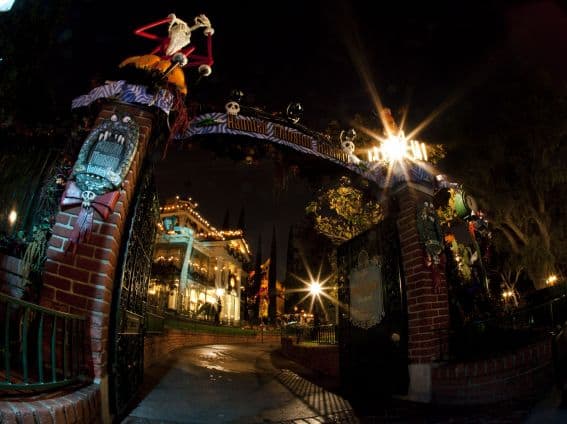 With much more to offer than just decorations and sweet, tasty treats, Halloween Time at Disneyland features a few rides that get yearly makeovers for extra magical fun. Haunted Mansion Holiday brings to life Tim Burton's Nightmare Before Christmas, making the holiday version of this ride even more popular than the original. My kids find this version to actually be less scary and love to see their two favorite holidays, Christmas and Halloween, blended together in such a whimsical fashion. Space Mountain Ghost Galaxy, on the other hand, gets significantly more scary. This ride is best suited for kids age 8 and up as it is much more frightful than the original outer space version. New for 2016, don't miss getting a "late check-out" on DCA's Hollywood Tower of Terror, where you'll have the chance to ride this thriller in complete darkness; the ride will permanently close January 2, 2017 before getting a Guardians of the Galaxy remodel, so don't miss this opportunity to ride this park favorite in an even more spooky fashion!

Halloween at Disneyland: Trick or Treat in the Park
On select dates throughout the holiday season, Mickey's Halloween Party takes over Disneyland. During these special nights, the park closes early to regular guests, allowing wristband-holders to enjoy Halloween Disney style. Highlights include a special "Halloween Screams," a Halloween-themed fireworks show, countless characters to meet and greet (including exclusive photo ops with the all the elusive Disney villains!), dance parties, and numerous treat stations dishing out enough candy (and healthy alternatives) to keep your kids deliriously happy until the wee hours of the morning. New for 2016, Mickey's Halloween Party will feature the premiere of the "Frightfully Fun Parade" that will parade a variety of dancing ghouls and villains including Jack Skellington, Dr. Facilier (of Princess and the Frog Fame), and even the Headless Horseman!
Most people come dressed in costume to this event, creating an atmosphere that is even more fun than a typical day at Disneyland. You'll be amazed at some of the families who theme their costumes from the entire family from The Incredibles to the cast of Peter Pan, and more. Bonus- since Disney only sells a limited number of tickets to each party and there are so many fun distractions to enjoy, the lines for rides are actually much shorter than normal!
Tickets to Mickey's Halloween Party should be purchased in advance as dates are selling out rapidly. 
Tip: Mickey's Halloween Party stays open quite late. If your little ones want to stay up and catch all the action, consider staying overnight at the Disneyland Hotel for convenient and ever magical accommodations. Even if they can't keep their eyes open till park closing, you'll still get to enter the park early the next morning with a Magical Mornings pass. Win win! New for 2016: Halloween-themed packages are now available at the Disneyland Resort hotels!
Plan Your Disney Vacation with the Help of Trekaroo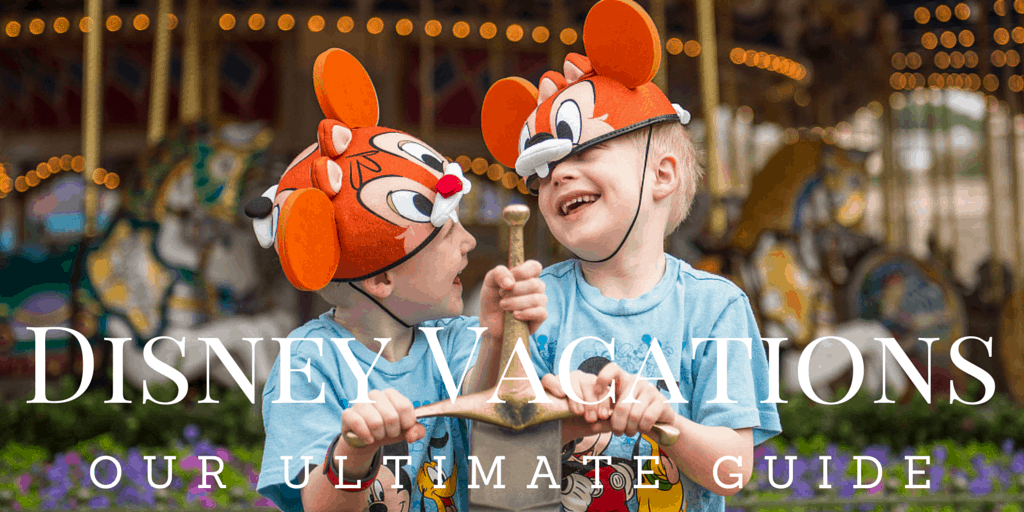 We've got all the tips, tricks, and tools you need to plan your vacation. From managing the lines, to the best kid-friendly places to eat, to amazing spots to rest your head at night, explore our comprehensive Disney Vacation Planning Guide.
Comments
comments