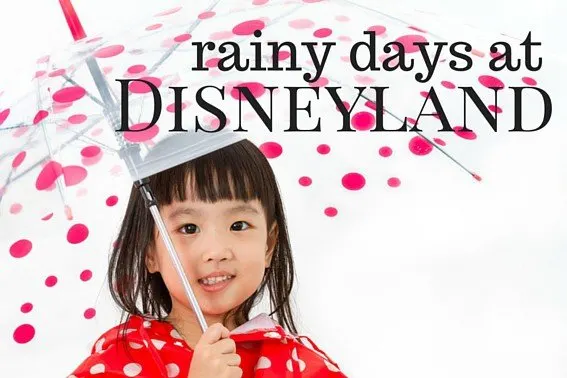 Photo by: Bigstock/kiankhoon
You spent months saving up for your trip to sunny California. You pack you sunglasses, swimsuits, and sunscreen and then the unthinkable happens- rain shows up in the forecast. But it never rains in Southern California! Well, while we are no Seattle, us Orange County folks do actually see our fair share of rainy days, especially in the winter and spring. Luckily, rain does not have to serve as a death sentence to your Disney vacation. Here are our tips on how to survive and thrive on a rainy day at the Disneyland Resort.
What to do at Disneyland when it Rains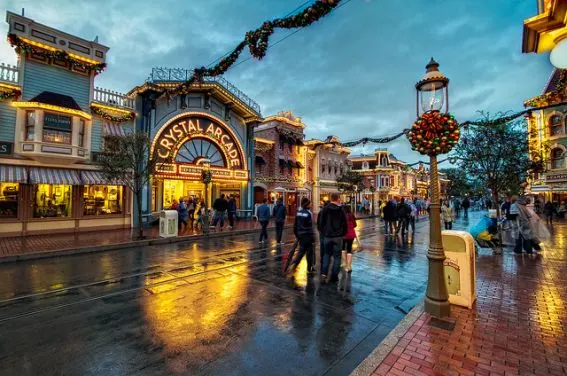 Photo by: Flickr/Brett Kiger
The first key to a happy rainy day at Disneyland is to dress for success. Wear water resistant shoes. Trekaroo Blog Editor Katie Bodell reports that, "On a very rainy day, my then-three-year-old was extremely miserable with her boots that were literally sopping up the water throughout the park as she stepped. It was a challenge to find rainy weather shoe replacements for her in the park." They sell just about everything at Disneyland but unfortunately shoes are few and far between. Luckily, they do sell ponchos (high-quality ponchos at that), umbrellas, and sweatshirts. Katie also suggests packing a giant plastic bag or cover for your stroller and attaching it with clothespins so the wind won't blow it off. If you carry a diaper bag, make sure it is waterproof or covered with something to keep the contents dry. Don't forget hats or waterproof hoodies; it can be tricky to navigate the park hunched under a kid-sized umbrella.
Note: Disneyland CAN close early if the rain deters too many people from showing up at the park that day. Disneyland will typically make an announcement over the loud speaker several hours ahead of time if the shortened day is likely to happen. The good news is that if this is the case, the park is practically empty and lines are super short so you have plenty of time to enjoy some rides. Inclement weather will cancel parades, fireworks, and outdoor shows. Thunder and lightning, while rare, will close all outdoor rides.
Best Disneyland Attractions for a Rainy Day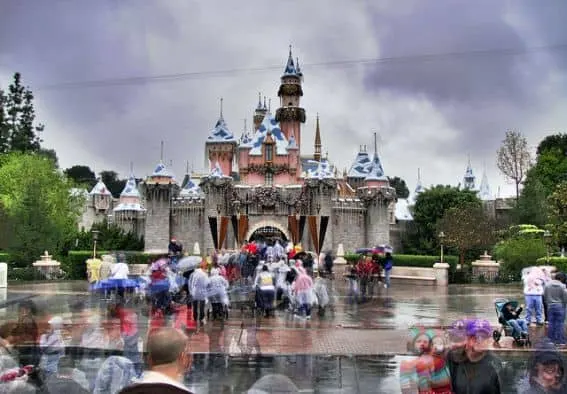 Photo by: Flickr/Jeffn78
Don't let a little rain get in your way of having a good time at Disneyland. These attractions are mostly likely to keep your group dry(ish) and happy. If all else fails, shop!
Main Street, U.S.A.
Great Moments with Mr. Lincoln, The Disney Gallery, and Main Street Cinema are all indoors.
Tomorrowland
Star Wars Launch Bay is completely indoors. It features Star Wars exhibits which will not have lines but the character encounters likely will.
Star Wars – The Path of the Jedi is a fun (and indoors!) film recap of the Star Wars Saga.
Star Tours – the Adventure Continues has a queue that is mostly indoors but the overflow on busy days can spill outside.
Buzz Lightyear's Astro Blasters has a good portion of its queue inside but a portion of the line may be outside dependent on crowds.
HyperSpace Mountain has indoor and outdoor portion of its queue but the outdoor portion is mostly covered.
Fantasyland
Mickey & The Magical Map at Fantasyland Theatre is outdoors, but mostly covered.
Sleeping Beauty's Castle Walkthrough is entirely indoors and has no wait.
Snow White's Scary Adventures, Peter Pan's Flight, Mr. Toad's Wild Ride, and Pinocchio's Daring Journey are all indoor rides but a good portion of their queues are outside. If lines are extra short, you might get away with avoiding time standing in the rain. Alice in Wonderland is mostly indoors but there is a small, 5 second portion of the ride where your car will head outside, and the ride often closes during rain.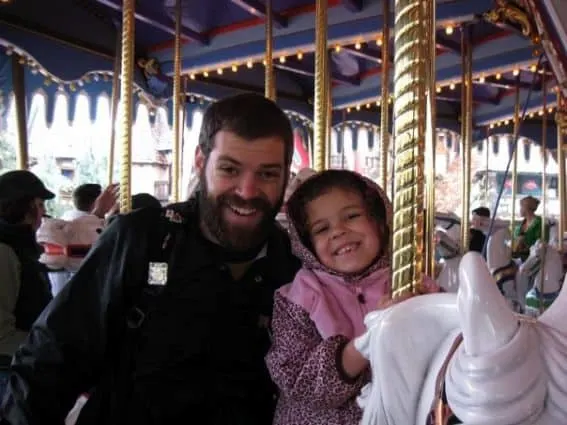 King Arthur's Carousel is a covered ride, so as long as the wind isn't whipping, it is a nice rainy day option.
It's a Small World is a long, indoor ride. The only problem with this ride is that the queue is outside and the ride loads and unloads outside so you might end up spending a minute or two sitting inside a boat in the rain. If the rain isn't heavy and you have your umbrella/poncho, it isn't a bad option.
Mickey's Toontown
Minnie's House and Mickey's House are walk-through attraction's that are entirely indoors. Donald's Boat and Chip n' Dale Treehouse are partially indoors.
Roger Rabbit's Car Toon Spin has an indoor queue and the ride is entirely indoors.
Adventureland
Enchanted Tiki Room's show takes place indoors but the waiting area is outside. Ask the attending cast member when the doors are scheduled to open and wait under an overhang until then.
The Jungle Cruise has a mostly covered or indoor queue. The ride is outside but the boats do have a cover.
Indiana Jones Adventure's queue is indoors, as is the ride.
New Orleans Square and Critter Country
Much of the queue for the Pirates of the Caribbean is inside. The ride is entirely inside.
The line for the Haunted Mansion is outside but once inside, you'll stay dry for nearly 20 minutes while experiencing this attraction.
Splash Mountain is a fun ride in the rain. You will likely get wet on this ride anyhow so why not embrace the water? A considerable portion of the queue is indoors and most of the ride is indoors though there are some outdoor sections.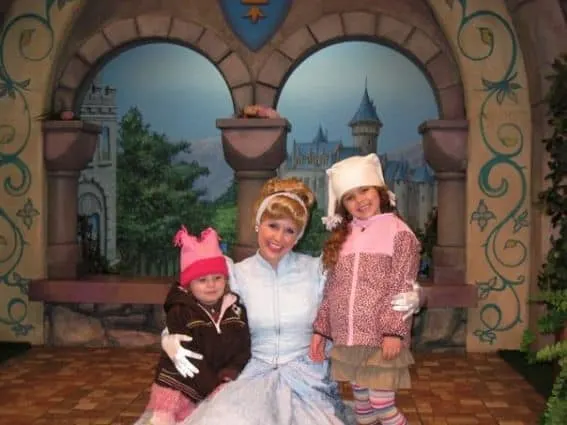 Don't forget the characters
Although the characters don't roam the park's streets quite as much as they do when it is not raining, many of the character encounters and lines can be much shorter thanks to the reduced crowds. Take advantage of photo opportunities with your favorite characters in their slightly-modified cold weather attire.
Best Rainy Day Dining Options inside Disneyland
Photo by: Disneyland Resort
Market House on Main Street, U.S.A. boasts Starbucks beverages and a few places to sit indoors. Lines are often long for hot beverages on cold days.
Carnation Cafe on Main Street, U.S.A. features indoor seating and is known for its hearty options such as loaded baked potato soup, chicken fried chicken, and meatloaf.
Plaza Inn at the end of Main Street, U.S.A. is has indoor seating, a covered patio, and fried chicken that keeps guests coming back for more.
Blue Bayou in New Orleans Square overlooks Pirates of the Caribbean and is a popular (and pricey) indoor restaurant. The restaurant is typically booked but you may get lucky and score a same day spot due to last minute cancellations.
Cafe Orleans in New Orleans Square boasts limited indoor seating. This is the place to go for a Monte Cristo or warming French onion soup.
The Golden Horseshoe in Frontierland serves up a meal with a side of entertainment. Meal options are basic- think chicken tenders and fries- but the live entertainment is fun.
Village Haus Restaurant in Fantasyland has ample indoor seating and serves up items such as pizza and burgers in a cafeteria-style environment.
Redd Rocket's Pizza Port in Tomorrowland is your Italian destination inside the park. A large indoor seating and dishes such as Mars-inara with meatballs keep hungry guests coming back for more.
Best Disney California Adventure Attractions for a Rainy Day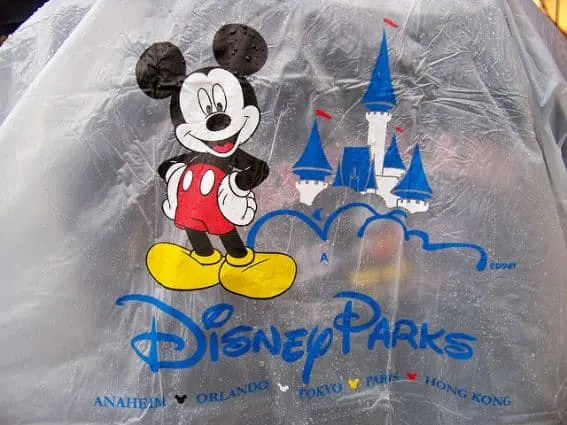 Photo by: Flickr/Castles, Capes, & Clones
Hollywood Land
Holywood Land is the place to be on a rainy day. This land features all sorts of indoor attractions that are great for a rainy day.
The Aladdin musical has left Hyperion Theatre and will be soon be replaced by an all-new Frozen musical (late May). This is a Broadway caliber production you won't want to miss!
Turtle Talk with Crush is an interactive show that kids love. The queue and show are both indoors.
The Sorcerer's Workshop features three indoor, interactive areas- Magic Mirror, Beast's Library, and Ursula's Grotto.
Disney Junior- Live on Stage is like a rock concert for the preschool set! This indoor show is a great option on a rainy day.
Animation Academy is an awesome place for your burgeoning artist to learn how to draw their favorite characters from the pros.
Monsters Inc. is a ride suitable for all ages with an indoor queue.
Twighlight Zone Tower of Terror is better suited for thrill seekers. The queue and the ride are indoors.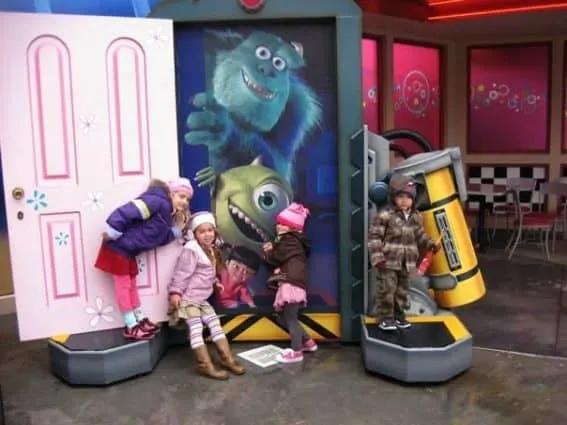 Grizzly Creek Airfield
Soarin' Over California is an attraction that takes place indoors and the queue is either indoors or covered. A great rainy day option.
Grizzly River Run is a perfect "if you can't beat 'em, join 'em" option. Guests are used to getting wet on this ride so if you got caught in a downpour and are already wet, why not hit the rapids?
Paradise Pier and Pacific Wharf
Little Mermaid has an indoor queue and the ride is entirely indoors.
About half of Toy Story Mania's queue is covered and the ride is indoors.
King Triton's Carousel is outside but there is a cover.
The Boudin Bakery Tour is completely indoors and a nice place to snag some legendary San Francisco-style sourdough.
A Bug's Land
It's Tough to be a Bug is a cute, 3D show that makes for a nice rainy day escape.
Tuck & Roll's Drive Em Buggies are basically bumper cars. There is a large roof covering this ride and its queue.
Best Rainy Day Dining Options inside Disney California Adventure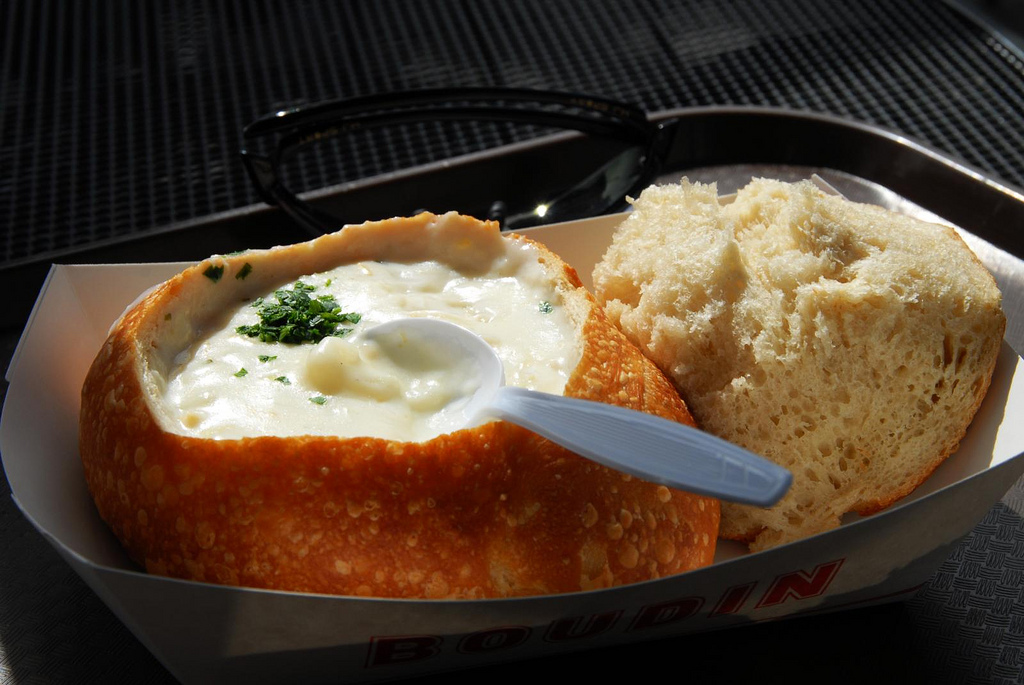 Photo by: Flickr/dailylifeofmojo
Fiddler, Fifer, and Practical Cafe on Buena Vista Street features Starbucks and is an eatery with lots of indoor seating.
Carthay Circle Restaurant on Buena Vista Street is an upscale eatery that is completely indoors. Reservations are recommended but a rainy day might discourage some park goers so you might be able to score a last minute table.
Smokejumpers Grill, next door to Soarin', features a small amount of indoor seating. Burgers and salads are among the options at this spot.
Ariel's Grotto at Paradise Pier is an indoor, character dining experience. Reservations are usually needed but you never know what might happen on a rainy day!
Flo's V8 Cafe in Cars Land has a variety of seats that wrap around the restaurant indoors as well as some covered outdoors options. Cars Land's attractions are outdoors so the restaurant might be extra quiet when a rain storm deserts Radiator Springs.
Pacific Wharf Cafe serves up piping hot clam chowder in a bread bowl, a rainy day favorite. Covered seating can be found in the area.
Ghiradelli Soda Fountain and Chocolate Shop at Pacific Wharf has some indoor seating and ice cream. What more could one possibly need in life?
Explore our ultimate guides to Disneyland and Walt Disney World!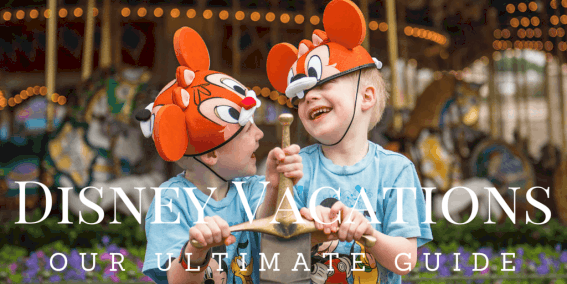 Our Ultimate Disney Guide is our go-to-resource for everything you need to know when planning the perfect family-friendly vacation. Explore our ultimate guides to the Disneyland California Resort, Walt Disney World, and other Disney properties, resorts, destination vacations, and cruises.
Pin this to save for later!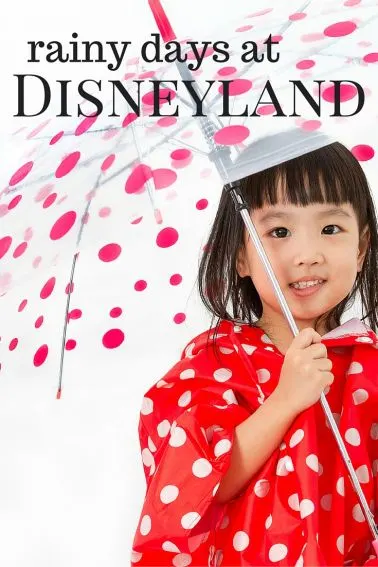 Disclosure: The author received complimentary park hoppers in order to research this story. All opinions are her own.