As the mother of Disney-loving twins growing up in Orange County, visits to Disney California Adventure have become a way of life. My years of experience have resulted in me becoming a Disney expert. I am constantly asked to share my Disney California Adventure tips so I decided to put them down all in one place. I hope this guide will help thousands of Trekaroo families get the most out of every visit to DCA.
Looking for Disneyland tips? Don't worry, we have those too!
Heading to another park or want to see our entire library or Disney content? Check out our Ultimate Guide to Disney Vacations.
Disney California Adventure Tips for First Timers
Decide When to Go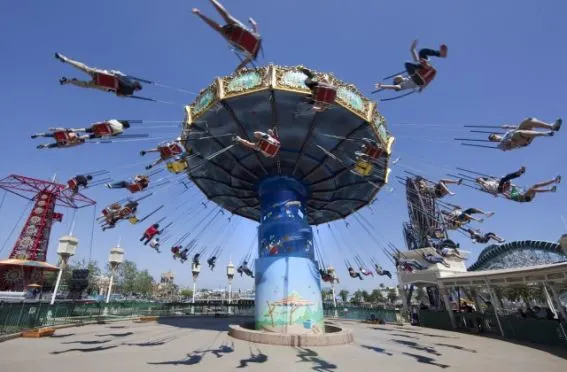 The best time to visit Disney California Adventure is mid-week during the off-season. If your kids can take a couple days off from school, I highly recommend going that route.
Make every effort to avoid peak travel times. Your family will spend much less time fighting crowds, standing in long lines and on peak days, one-day admission prices rise 20% over regular day admission.
Peak dates include the Christmas season, Spring Break, and peak summer. If you visit the parks on "value" days, the price is reduced by 4%. Visit the Disneyland pricing calendar for updated information.
Here are my four favorite times of year to visit the DCA:
1. The week after Labor Day in September through the first two weeks in October.
Kids are back in school so the parks are not crowded. Both parks are decked out for Halloween during the entire month of October.
Good to know: September is typically one of the warmest months in Orange County so be sure to make time for a beach day or some pool time back at the hotel.
2. January and February
While most of the country is freezing, Orange County is typically enjoying daytime temperatures between 55 and 75. If you have to choose a 3-day weekend, crowds are more manageable on the Martin Luther King Jr. holiday weekend than President's Day.
3. The first two weeks in May.
Spring Break crowds are gone, the weather is nice, and kids are still in school.
4. The first two weeks in December.
This is probably my favorite time to visit because all of the holiday decorations are up but most of the holiday visitors are still doing their Christmas shopping. Park attendance is low but the wow factor is high.
Avoid: Mid-March through mid-April due to Spring Break, Thanksgiving week, the weeks before and after Christmas, most of June and August, and all of July.
If you do have to go during the summer months, try to visit either the first week in June (when most Southern California schools are still in session) or the last week in August (when most schools are back in session).

Disney California Adventure Tips- Hotel, Dining, & Special Experience Reservations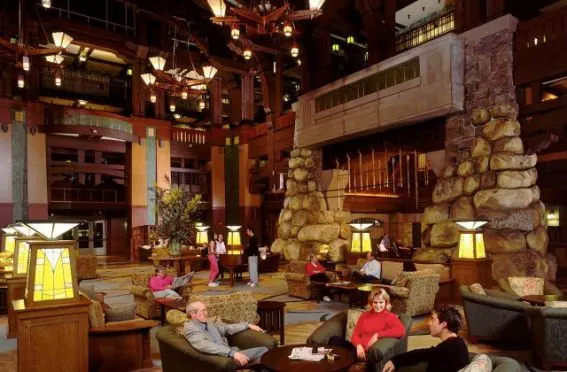 I have covered all the details on hotel, dining, and special experience reservations on Trekaroo's Disneyland Tips for First Timers guide. I encourage you to check it out!
Buy Your Tickets
All visits to Disney parks now require advance reservations. You can't just show up at the parks and hope to get in.
If you want to save money, beyond visiting on "value" days, you need to buy a 3-5 day park hopper (or a Southern California City Pass for those of you planning on exploring Southern California beyond Disneyland) which will get you into Disneyland Park one hour before the park opens to the general public.
Do not buy tickets off of Craigslist or Ebay. There are so many scams out there and I have seen people get pulled aside at the ticket counter on more than one occasion because the "ticket" they bought was not actually valid.
You should consider signing up for the magic key program by Disneyland. The program gives you access to certain discounts on dining and merchandise. Plus, you can hold more than one theme park reservation at a time for different dates.
Looking for tips on packing, weather, souvenirs, and Disney's PhotoPass+? Check out Trekaroo's Disneyland Tips for First Timers guide.
Download Helpful Apps
There are so many great apps out there that will enhance your Disney experience. Here are some of my favorites:
Disneyland app. The official Disneyland app is the go-to for monitoring wait times, mobile ordering food, and keeping track of tickets.
Ridemax to map out a game plan for experiencing Disney California Adventure with the shortest lines possible.
Lots to do in Line: Disneyland is a great app to help you pass the time while in the lines at the Disneyland Resort. The app provides trivia and scavenger hunts for each of the 64 lines at Disneyland and CA Adventure. We have used this app multiple times and find it to be well worth the $5.99 price tag.
Trekaroo has a great (and free) mobile app which will allow you to check reviews of rides, attractions, hotels, and restaurants on our Disneyland California Resort Review Guide.
Important Note: Cell phone batteries seem to drain quickly while at Disney California Adventure. If you plan on being on your phone all day (Heads Up can be a line lifesavers as well), consider buying a battery operated cell phone charger for the trip.
There are also now special lockers on Main Street, U.S.A. in Disneyland Park and Buena Vista Street in Disney California Adventure where guests can recharge batteries for their electronic devices.
Important DCA Tip- Set Your Priorities
Don't go to the parks without out knowing what your priorities are, especially if you have a limited amount of time. Figure out which rides are top priorities for your family and see how many of them have Lightning Lane passes available (these are for an extra fee).
Check the schedule to see what the park hours are going to be during your stay. Also check to see which time and day the special events (such as parades and fireworks) your family is interested in will be offered and plan your days around them. A little research goes a long way!
If you would like to read reviews of rides, hotels, restaurants, and attractions written by parents who have been to Disneyland, check out our Disneyland California Resort Review Guide. Hopefully reviews written by parents who have been there will help you make all the big decisions in your Disney planning!
Disney California Adventure Tips for When You Arrive at the Park


If you have already secured your first Lightning Lane pass (or if you aren't using the fee-based program at all), spend some time enjoying rides that don't have Lightning Lane but do get quite busy as the day progresses, such as Mickey's Fun Wheel.
RELATED: Here is a list of all the rides in Disney California Adventure that have Lightning Lane.
RELATED: Explore rides at California Adventure that won't scare skittish kids.
Handy Tips for Popular Attractions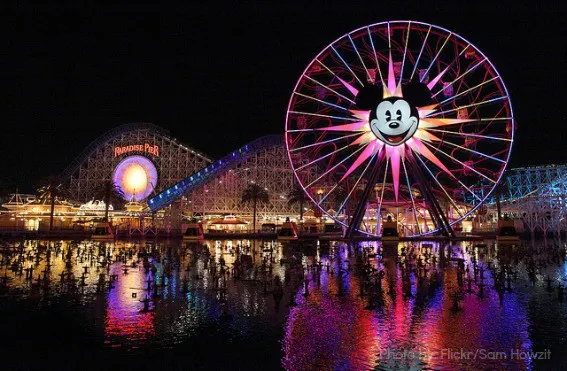 If you want to see World of Color (which you definitely should), don't expect to be able to walk right up and get preferred viewing right before the show. Without preferred viewing you will likely have to suffer through a show with an obstructed view.
Currently, the only other way to receive preferred viewing is to purchase a special dining package inside California Adventure. There are a few different options including a picnic dinner ($15.99), which can be ordered online ahead of time at a discount.
Preferred viewing passes also come with the pre fixe lunch or dinner at Wine Country Trattoria, as well as a la carte dinners at Carthay Circle Restaurant. Reservations can be made by calling (714) 781-DINE up to 60 days in advance.
The Redwood Creek Challenge Trail is an excellent spot to have kids run off some energy and get all those wiggles that have been stored up from waiting in line out of their system. It has a nice, quiet, forested vibe and plenty of obstacles for the kids to climb on. I love how far away the crowds feel.
The Animation Hall in Hollywood Land (near Turtle Talk with Crush and Animation Academy) has huge screens which constantly show scenes and play music from Disney Classics. It is the perfect place to relax and enjoy the air conditioning. I have seen many kids napping in strollers here.
Frozen- Live at the Hyperion is the sort of 60-minute Broadway caliber musical that people pay lots of money to see. This is your chance to take your kids to a real musical without having to worry about them being kids. Make time for it.
Note: This show has been closed since COVID-19 and is not currently scheduled to re-open at this time.
DCA Tips- Where To Go With Baby
There is a Baby Care Center next to The Bakery Tour in the Pacific Wharf. It offers similar amenities and items for sale as the one inside Disneyland including extremely clean changing tables, shelves to hold your gear, small toilets for potty training kiddos, high chairs, and a quiet place to nurse.
Cast members will even heat up baby food or formula for you! Diapers, ointment, baby powder, Pull Ups, wipes, pacifiers, formula, baby food, and Children's Tylenol are all available for purchase inside. Why don't they have these places everywhere? Disney definitely knows how to keep moms happy!
Fun fact: The Pacific Wharf Cafe has real San Francisco sourdough. So yummy!
A Few Notes on Dining
The Corn Dog Cart in Disneyland is extremely popular and for good reason, they are the best corn dogs ever, but the exact same corn dogs are served at Corn Dog Castle and the line is much shorter.
The Corn Dog Castle is in between the Little Mermaid and Goofy's Sky School.
Looking for more Disney Dining Tips? Check out our Disney Dining Guide and additional details on Disney and food allergies.
Get to the Park Early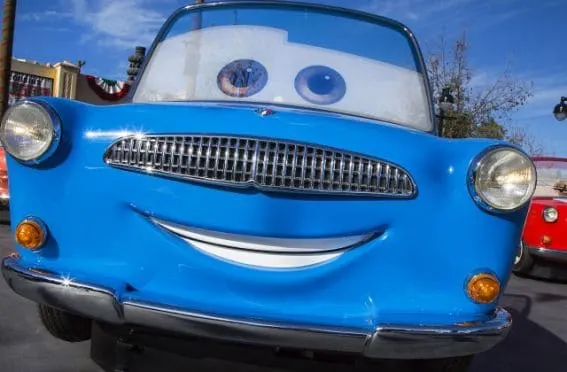 We all know that the early bird catches the worm but at the Disneyland Resort, the early bird also spends far less time in line for their favorite rides. Make every effort to arrive at the parks at least 30 minutes before opening.
Consider the amount of time it will take to park your car (take a picture of where you park with your phone), go through security, and take the shuttle (about 10-15 minutes), walk, or take a shuttle from your hotel. You want to be out in front of the entrance saying "open, open, open" with all the other folks who know riding ten rides in the first hour will take three times as long later in the day.
Rider Switch
If you have a child who is too small or too scared to ride some rides, take advantage of Rider Switch which is available on most rides with height restrictions.
No, you don't get to trade in your child for a taller and braver kid, but you and your partner will both still be able to ride the rides without having to wait in line twice!
When you enter a ride queue, simply tell a Cast Member you would like a Rider Switch pass. After scanning your park ticket, this pass will allow the first adult to ride while the second adult stays with the child and maybe goes on a ride that is more tyke-friendly.
Single Rider
Single rider is a great option for older kids and adults who want to save time and skip the regular line by essentially acting as a seat filler. Single riders enter a special line (ask a cast member for direction) and then cast members loading ride vehicles draw will use you to fill empty seats. This line moves much quicker than the regular line.
Here is a list of rides at the Disneyland Resort that have the single rider option.
Lines
You can get in line for an attraction up until the park closing time. If the park closes at 8PM, as long as you are in line by 7:59PM, you will be able to ride the ride.
Recipies
Taste someone you love while in the park? You can request the recipe for any menu item at the Disney California Adventure.
Special Needs
Are you traveling with someone in your party who has special needs? We have been there! See our post on visiting Disney Parks with special needs children. It is packed full of great advice and information.
Traveling with someone in your party who has food allergies? We know all about that too! Check out this great post on traveling with a child with severe food allergies or this specific article on visiting Disney parks with food allergies. Disney is great about handling every sort of food allergy and chefs will personally come out to discuss your child's needs with you face to face.
Heading to another park or want to see our entire library or Disney content? Check out our Ultimate Guide to Disney Vacations.