When families start planning a trip to Disney the first image to pop up is usually something iconic: The Magic Castle, Mickey Mouse, photographs with characters, and fun rides. What you may not know is that Disney hosts special events throughout the year. From sporting events to art displays, there's an event for every type of family.
Get Your Sweat On
With over 200 events a year and 60 sports represented, the ESPN Wild World of Sports Complex in Orlando rules the Disney sports world. Catch an Atlanta Braves spring training game. Shout "GGGOOOOAAALLLL!!" with the crowds at the Major League Soccer sanctioned The Walt Disney World Pro Soccer Classic. If you're partial to collegiate and high school sports, check out Disney's spring training for baseball, softball, golf, lacrosse, tennis, and rugby. Watch the college teams shoot some hoops in the Old Spice NCAA Tournament. Check out USA Field Hockey teams as they are scouted by collegiate teams at the Disney Field Hockey Showcase. Several youth soccer tournaments and events run throughout the year. In addition, the ESPN Wild World of Sports Complex is home to collegiate track and field championships, middle school, high school, and college cross-country races, cheerleading, wrestling, and gymnastics competitions.
If your family prefers to get out of the bleachers and in on the action, Disney has options for you as well. Have a child who loves soccer? Check out the Disney Soccer Academy, a 4-day soccer camp, for kids ages 6-18. Perhaps you have a rising high school triple jumper; the Disney Track & Field Showcase might be just the place to compete. RaceLA, an organization outside of Disney, is offering two scavenger hunt competitions around Disneyland and Disney California Adventure suitable for older teenagers and adults. For 12 years, Disneyland has hosted the annual charity event CHOC's (Children's Hospital of Orange County) "Walk in the Park" to raise funds for the services provided by the hospital. Create a team and join in the fun while helping a good cause. Runners and walkers on both coasts swear by runDisney. In fact, families love runDisney races so much that we've dedicated an entire post to them.
We've gathered all of the special events at Walt Disney World.
Let Your Artistic Side Show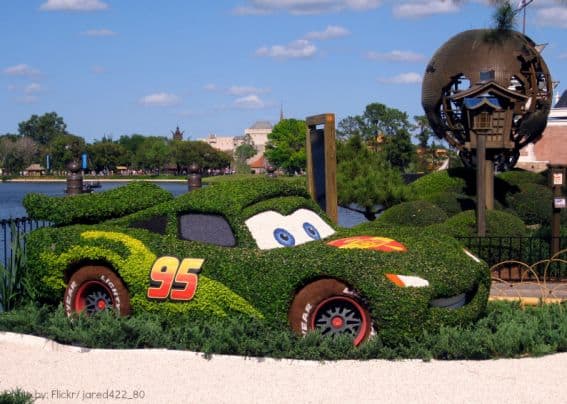 For families who love music, good food, movies, art, or nature, there is a Disney event for you as well. Sit in awe at the dramatic performers of Cirque de Soleil's La Nouba (currently showing at Walt Disney World's Downtown Disney). Epcot is home to the International Flower and Garden Festival. From early March through May, you can find your favorite Disney characters take the form of topiaries, activities for kids, outdoor concerts, and gardens from around the world. Honor the Jedi within at Disney's Hollywood Studios' Star Wars Weekends from mid-May to mid-June. Young Padawans can see their favorite characters, watch a fireworks display set to music from the movies, and participate in Jedi training. Walt Disney World's Sounds like Summer concert series at Epcot is sure to be a crowd pleaser (especially for those of us who grew up in the 80s). In mid-June, take your car fanatics to Cars Masters Weekend at Walt Disney World where visitors can check out vintage cars. For a weekend of Christian music, head to Magic Kingdom Park in September for the Night of Joy. The budding artist in your family will love Walt Disney World's Art of the Masters Festival at Downtown Disney. Foodies and wine connoisseurs who find themselves in Florida in the fall will enjoy Epcot's International Food and Wine Festival.
Celebrate the Holidays with Disney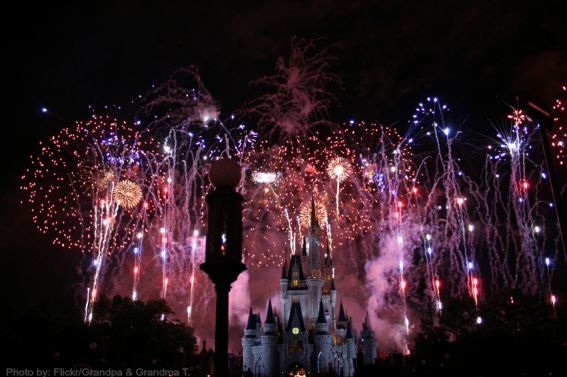 Disney knows how to celebrate! While known for its Halloween and Christmas celebrations, any holiday is a reason to cheer at Disney Resorts. Start the year off right with Disney's New Year parties. Then, enjoy New Year's again with Lunar New Year events at Disney California Adventure. Practice your Irish dancing while listening to bands playing homage to Ireland during the St. Patrick's Festival at Downtown Disney in the Walt Disney World Resort. Honor your mother with a special Mother's Day Brunch. (Reservations are recommended and start in early March.) Enjoy a patriotic fireworks celebration for the 4th of July. Give thanks with those you love while enjoying a Thanksgiving meal Disney-style. End the year with Tuba Christmas concert at Anaheim's Downtown Disney.
Check out the special events at the Disneyland Resort.
Show Off your #DisneySide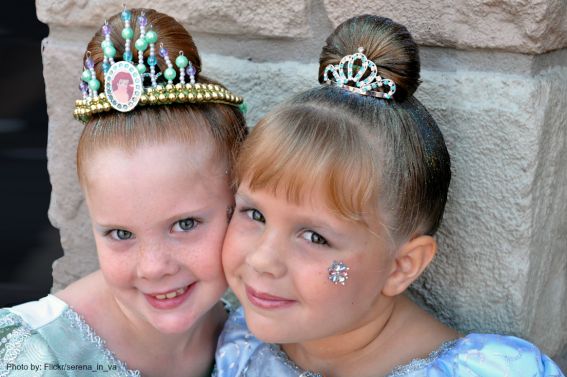 True, die-hard Disney fans like to show off their Disney Side in as many ways as possible. Well, don't worry, there's plenty of ways to do so. At the Disneyland Resort, girls can celebrate their quinceañeras in true Disney princess style. Share how much you love each other with a wedding or vow renewal at Walt Disney World, Disneyland, Aulani, or on a Disney cruise. Want to see the park while dressed in true sophistication? Head out to either Walt Disney World or Disneyland for Dapper Day, an independent social event, where people dress up in sophisticated clothing for a day at the park. Join other Disney fans at the D23 Expo in Anaheim, CA. The convention put on by the official Disney Fan Club is chock full of celebrities from Disney films, movie memorabilia, and sneak peaks. Lastly, if you are the Disney fan who hates leaving the thought at closing, you are in luck! Both Disneyland and Walt Disney World are offering a 24 hour All-Night Extravaganza. That's right. The parks will be open for a full 24 hours and visitors are welcome to dress up as their favorite Disney hero or villain for event. Braid your hair, grab your favorite cowgirl hat, write Emily on the bottom of your boots, and lasso your way over to the park to find Woody and Buzz this Memorial Weekend.