Are you a Disneyland super fan? Do feel like you know everything there is to know about Disneyland? I did too until I started researching every nook and cranny of Disney history and came across some interesting surprises! Here are 20 things you might not have known about the Disneyland Resort.
1. A spoonful of sugar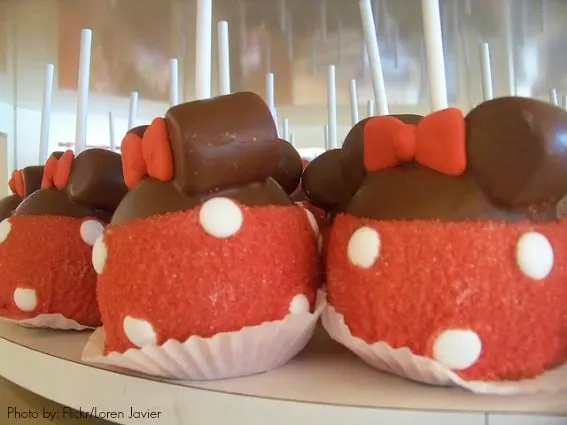 You will likely find every sweet under the sun for sale inside Disneyland's shops and stands except for one: bubblegum! Disney prides itself on spick-and-span parks and we all know what a pain it is to get gum unstuck so in an effort to keep things less sticky, the park simply does not sell this sweet and chewy treat.
2. In every job that must be done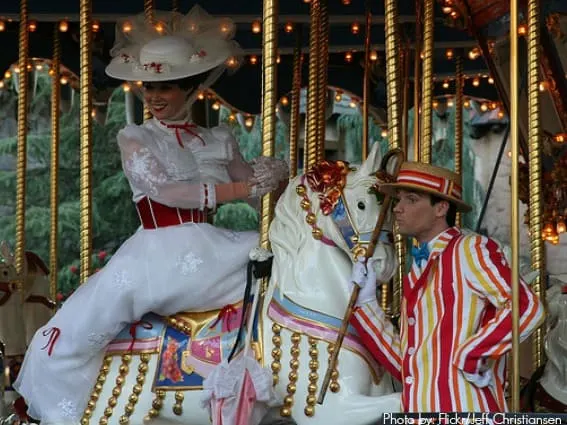 Keeping Disneyland neat and tidy is certainly no easy task. In the evening when the crowds leave for the night there are maintenance workers donning scuba gear and checking out the condition of things on the Finding Nemo Submarine ride, inspecting the clitter-clatter tracks of Big Thunder Mountain Railroad, and spending up to six hours shining away all the fingerprints accumulated on the brass of the carousel. Speaking of the carousel, it features 68 hand-carved horses and each has a name. You can request a list of their names from City Hall.
3. The human world…it's a mess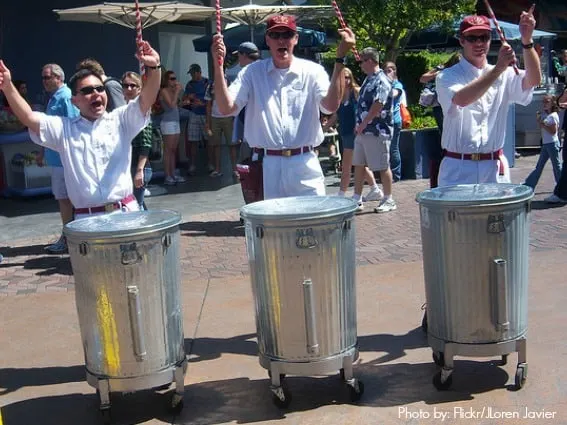 In a further effort to keep the parks clean, Walt Disney made sure there were plenty of trash cans all over the park. By design, nearly every trash can is placed about 20-25 steps from the next, and it is rumored that Walt used check the distance between them himself! Though each metal can is generally the same uniform shape and size, the trash cans are quite different dependent on what part of the park you are in. Each is painted to blend seamlessly into the story of the ride or land, from the faux wood in Frontierland to the bamboo-style cans by the Jungle Cruise.
4. Everybody wants to be a cat
Many people know that there are stray cats living at the park to curb the mice population, (Walt felt a cat would be less shocking than a tiny mouse crossing a guest's path) but did you know that Disney feeds the cats and spays or neuters them? The cast members at Big Thunder Ranch who take care of the goats are in charge of Disney's cat herd. If kittens happen to be born at the park (new strays might make their way into Disneyland), they are adopted out to cast members.
5. A dream is a wish your heart makes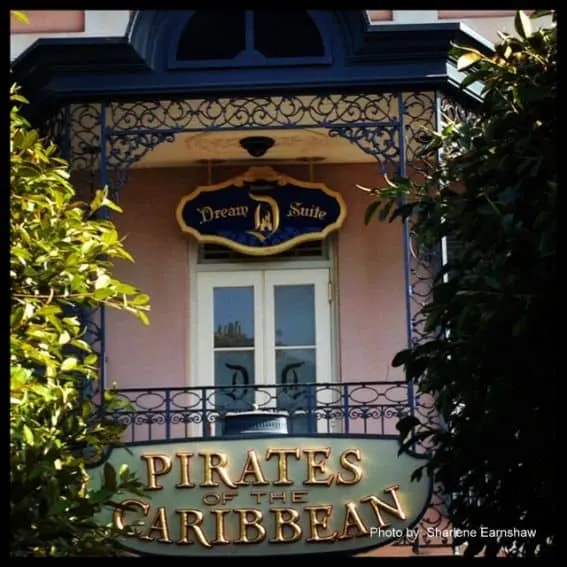 Did you know you can sleep inside Disneyland? There is a Dream Suite above Pirates of the Caribbean that special guests get to sleep in! There is no way to actually book the suite. It is reserved for contest winners and folks who bid on the suite at charity events. The sleepover includes a special tour of the park after all the guests have left for the day, robes and slippers optional, as well as breakfast at the Plaza Inn in the morning.
6. Open those gates!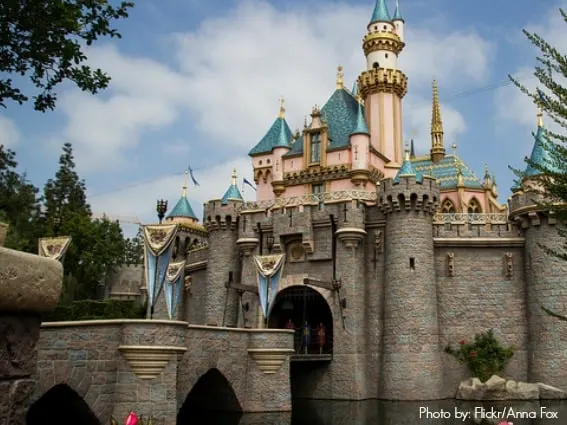 The drawbridge in front of Sleeping Beauty's castle is real. It is has been only been used twice. The first time was on opening day, July 17, 1955, and once in 1980 when Fantasyland was refurbished.
7. Come on, get up, you say. Time to start another day.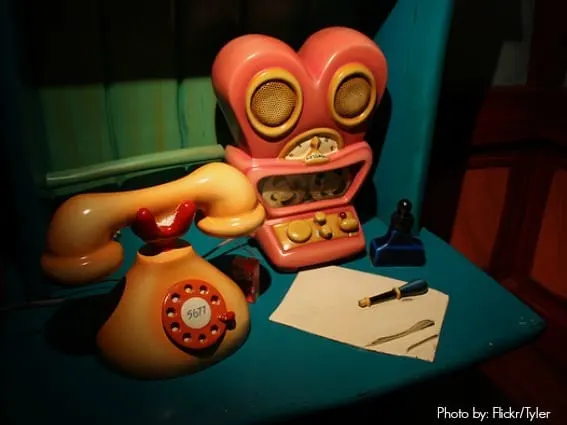 If you stay at Paradise Pier, The Grand Californian, or the Disneyland Hotel, your family can receive a wake-up call from your favorite Disney character. When you check-in simply select the character and the time and date of the call. What better way to rise and shine then being greeted by Mickey Mouse before taking advantage of the extra magic hour perks that hotel guests get to enjoy inside the parks?
Read parent approved reviews of the Grand Californian Hotel |Paradise Pier Hotel | Disneyland Hotel
8. Comin' round the track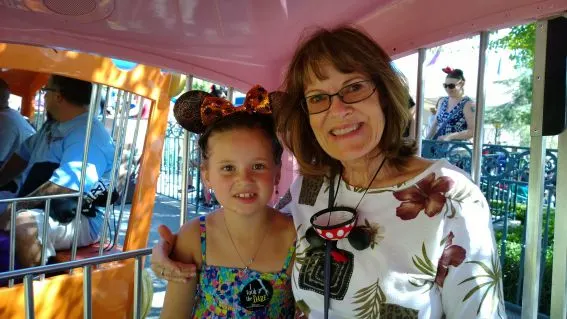 Walt had a thing for trains. He even had a live steam railroad, Carolwood Pacific Railroad, in the backyard of his home. In celebration of his love affair, why not share a few fun train-related facts? There are currently four train attractions at Disneyland: Casey Jr. Circus Train on its .3 mile long track, Big Thunder Mountain Railroad on its .5 mile track, Disneyland Railroad circles the park on its 1.3 mile track, and the Monorail heads back and forth between the park and Downtown Disney on its 2.3 mile route. Each year, the trains of the Disneyland Railroad travel 20,000 miles just circling Disneyland. There is a telegraph at the New Orleans Square railroad station that keeps clicking Morse code. The code is actually the first lines of Walt's speech on Disneyland's opening day, "To all who come to Disneyland, welcome. Here, age relives fond memories of the past, and here, youth may savor the challenge and promise of the future."*
9. Good heavens, child. You can't go in that.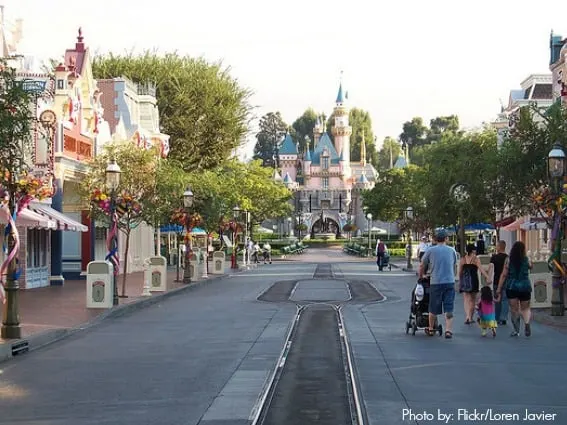 There used to be an intimate apparel shop inside of Disneyland. You read that right, during the first year Disneyland was open, there was a store on Main Street selling brassieres, such as the strapless Whirpool bra, and corsets. There was even an exhibit which displayed the history of women's undergarments! I feel like it is safe to say that back then, there were no hidden Mickeys on any of the frilly underthings for sale. *
10. Even miracles take a little time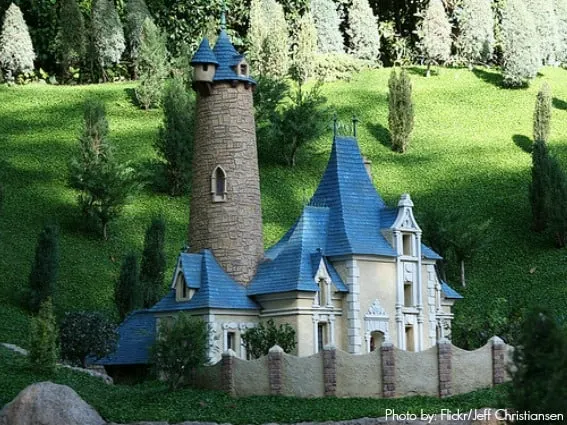 The original plans for Disneyland included a Lilliputian Land. Inspired by the tiny kingdom in Gulliver's Travels, this land of little people was supposed to be where the Finding Nemo Submarine and Matterhorn now stand. The idea was finally tossed once Disney realized that the Audio-Animatronic technology necessary to create the small mechanical figures that Walt had envisioned was not going to be available in time for the park's opening. We are left with the miniature recreation of Disney fairytale buildings in the Storybook Land Canal Boats instead. *
11. Do not be fooled by its commonplace appearance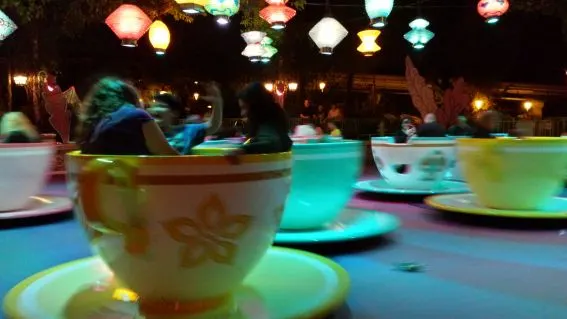 There are 18 spinning teacups at the Mad Hatter Tea Party. Rumor has it that the orange teacup with the diamonds and the purple teacup are the fastest. The two teacups with hearts on them are the slowest. If you happen to lose your lunch while riding this or any other rides, you might hear one of the cast members use "code V" to signal for a vomit clean up.
12. Snowcone? No. No. Don't worry. It's lemon!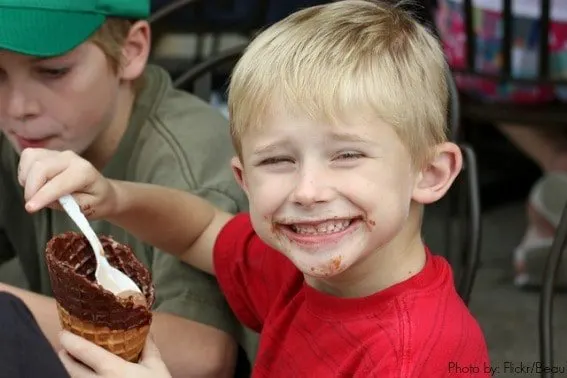 According to Micechat.com, Gibson Girl Ice Cream Parlor on Main Street sells enough ice cream annually to replicate the Matterhorn in ice cream at full scale!
13. We pillage, we plunder, we rifle and loot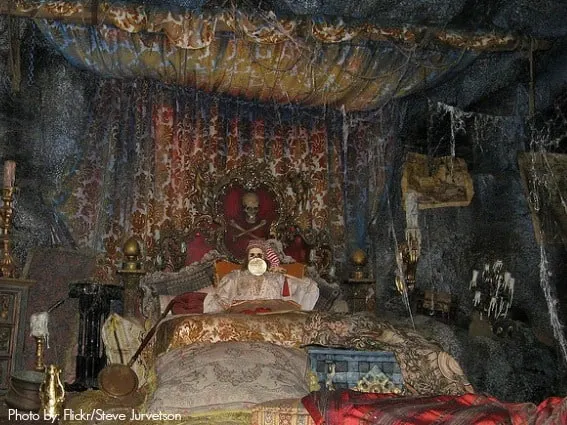 There are real human bones on the Pirates of the Caribbean ride! As a matter of fact, when the ride was first built, the Imagineers didn't like the look of the fake skeletons they originally had, so UCLA Medical School provided them with them with a few: one atop a pile of gold coins, a dead captain with a knife in his ribs, two skeleton pirates playing chess, and a skull and crossbones on the headboard in the Treasure Room. Most were eventually replaced with fake bones but the skull and crossbones is still legit!
14. Dead men tell no tales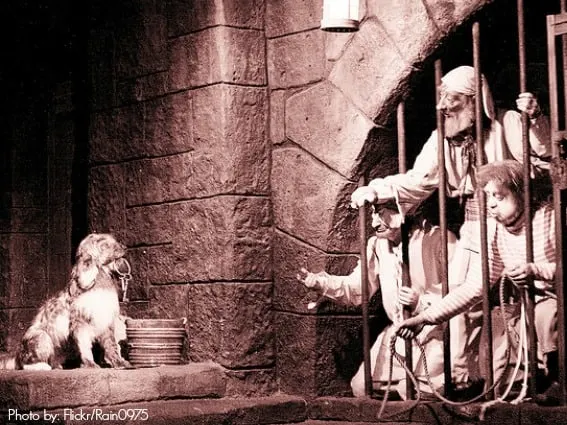 The man who voiced the Pillsbury Doughboy is also the man who creepily narrates the Haunted Mansion ride. Paul Frees is definitely a Disney legend. His voice appeared in several Disney movies, he was Donald's uncle Ludwig von Drake on the Wonderful World of Disney, and he is the one who ominously tells Pirates of the Caribbean riders that "Dead men tell no tales."
15. Adventure is out there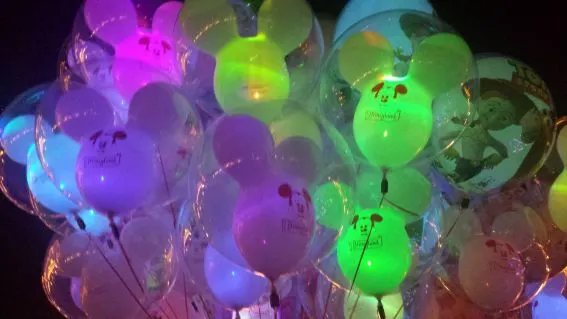 Disneyland balloons are a pretty iconic souvenir. They may not be cheap, but Disney does try to make sure you get your money's worth while in the park. Did you know that Disneyland will replace your balloon if it pops? Simply bring the popped balloon to a vendor and he will replace it. If the string breaks and the balloon flies away, bring what is left of it to the vendor and it will be replaced. If it loses air, they will also replace the flat balloon. If you want to bring it home, you can even purchase an uninflated balloon from City Hall and have it inflated once you get home.
16. You want thingamabobs?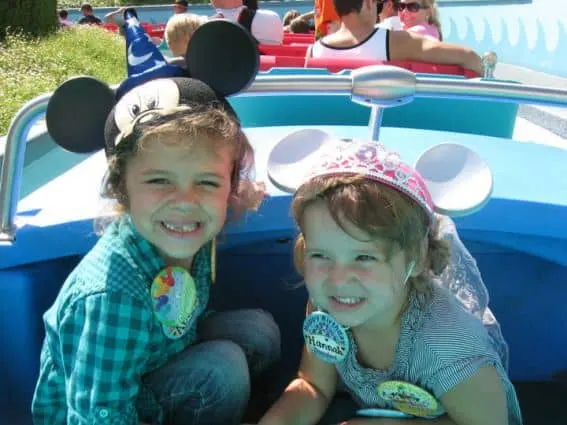 The most popular Disneyland souvenir of all time is the beloved Mickey Mouse ear hat. Disney has sold dozens of variations over the years, adding up to over 84 million "ears" sold since the park opened in 1955.
17. Just around the river bend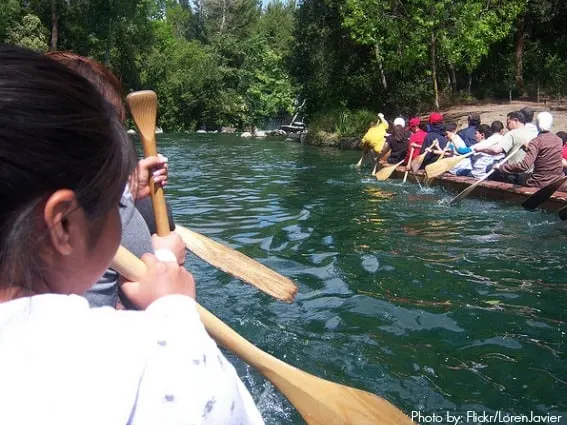 Many of Disneyland's rides take place on water. Some are actual boats, but most use tracks to keep things on track. The water is actually dyed, typically green or brown, to hide the tracks and keep the Disney magic alive. More than 50 scuba divers work year-round to maintain Disneyland Resort attractions. Every once in a while, the water needs to be drained for cleaning, revealing thousands of coins that are thrown into the water for good luck. Disney doesn't pocket all that coinage; they are donated to charity.
18. Hold my fin. Hold my fin.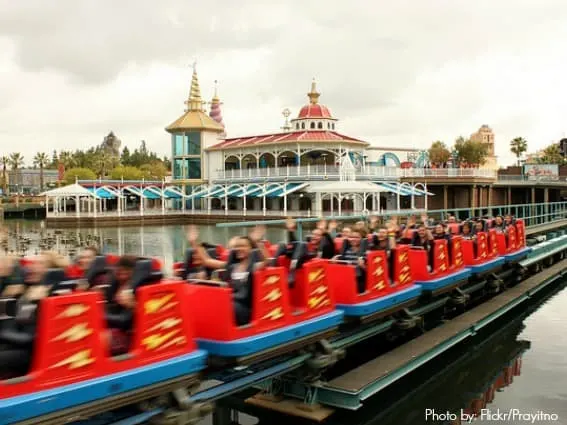 Neil Patrick Harris is the voice behind Disney California Adventure's big coaster, California Screamin'. He does the safety talk and there are at least four different versions of his spiel.
19. Every rock and tree and creature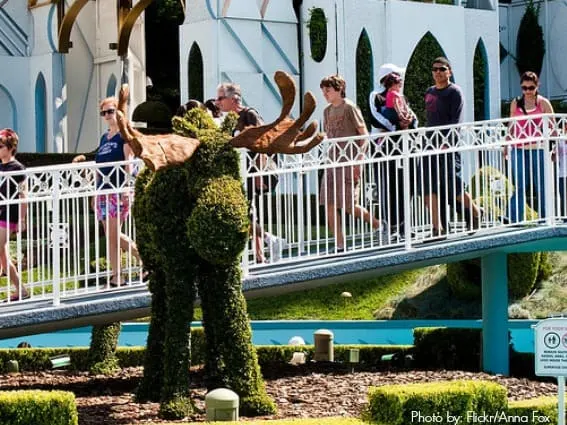 Disney Imagineers do a thorough job of immersing park guests into the theme of the story they are trying to tell. Often, plants are key to the experience. More than 800 different species of plants from 40 different countries grow within the resort. 18,000 trees provide shade and a sense of place while 22 topiary animals and characters have led to countless smiles over the years.
20. Whales don't eat clownfish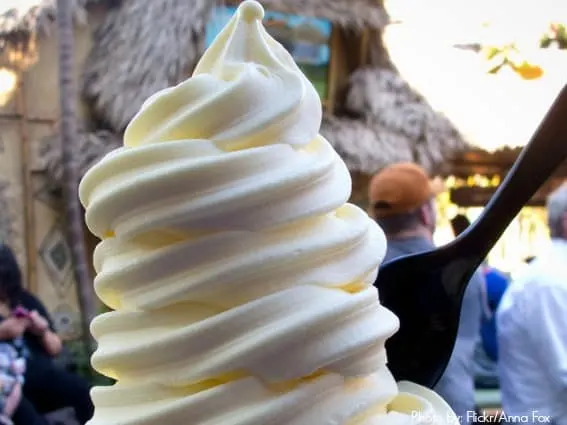 Food is a big part of the Disneyland Resort experience. There are 140 different food and beverage locations within the resort serving 6,500 different food items. The Dole Whip is the best item. That, my friends, is a fact.
*Information obtained from The Disneyland Encyclopedia, a must-have book for any true Disneyland fan.
Read our tips on Disney Dining | Character Dining at Disneyland | Dining at Disney with food allergies