Disney feels like a rite of passage for many families, but what if you are a newbie, or the last time you went to any Disney theme park, you were thirteen years old? Have no fear, Trekaroo families, we enlisted the help of fifteen family travel writers and bloggers who have all shared their best Disney tips!
So whether you are headed to Walt Disney World in Florida, Disneyland California Resort, or even on a Disney cruise, read up on these expert Disney tips and you'll soon be enjoying the parks like a pro.
Best Disney Tips for your Disney Vacation


No matter what, even if you are not a morning person, you must get to the parks at "rope drop" (right when they open). That's the ideal way to get the most popular rides out-of-the-way without having to wait in huge lines. Read more on WonderandCompany.com

Don't overlook Bibbidi Bobbidi Boutique for boys too. At just over $20 it is an excellent value to take your son to Cinderella Castle in the Magic Kingdom Theme Park and it made our son feel special at the same time my daughter was being transformed into a Princess. Read more on EvanAndLaurensCoolBlog.com
If you want a flawless and crowd-less photo in front of Cinderella's Castle, book an in-park breakfast reservation as early as you can (between 8 and 8:30 am). You'll gain access to the park before it opens to normal guests, giving you a chance to not only get onto rides without waiting but also gives you a VERY RARE view of the park with NO CROWDS and the perfect opportunity to snap that crowd-less castle photo! Read more on JetsettingMom.com

As a photographer, I thought I could get away with not purchasing the Disney Memory Maker PhotoPass. I can take all my own pictures, thank you very much. Looking back, I wish I would have purchased that photo package because it would have allowed ME to be in more photos with my family, and worth the price tag. Read more on KristenDukePhotography.com
Update: PhotoPass is now included in Genie+
If you have a young child, you may already be familiar with Disney's Rider Switch service that lets parents trade-off riding the thrill rides and watching the kids while only waiting in line a single time. Find out details on your return window, you might have longer to use the return than you thought. Read more on TripswithTykes.com

Keep your smartphone charged while visiting a Disney park, especially if using your phone as your camera. Be sure to start your day with a fully charged battery, portable charger, and extra rechargeable battery (if you have one). Pack your charging cable so you can plug-in at a charging station locker or ask your server in a sit-down restaurant to plug-in your phone for you while you dine. If worse comes to worse and you forget your portable charger, you can purchase a pre-charged mobile charger from Gadgets on the Go in Downtown Disney at Disneyland. Read more on TravelMamas.com
Update: Fully-charged portable chargers are available in both parks and Downtown Disney. The initial $30 investment can be used over and over as you swap out dead chargers for a full one.
Best Disney Tips for your Disney Vacation – Disney Hotels


When choosing where to stay, factor in transportation costs and availability when comparing a Disney Resort (AKA "On Property") to a location offsite. You may think you're saving a few bucks staying "off property," but the cost of the shuttle to/from the airport, transportation to/from the parks or a parking lot pass will add up quickly. Those are complimentary when staying on property. Read more on SAHMReviews.com

Send your purchases back to your Disney host resort for free! Don't shove them in a backpack, tuck them under a stroller or make someone carry your treasures all day long. It is a complimentary service when you stay on property. Note: Packages show up the following day after 1 pm. DO NOT send packages back to your resort the day you check out. Read more on SavoringtheGood.com

Enjoy the
special amenities offered at the Disney hotels
, even if you are not staying at one. For example, take a park break at The Grand California Lodge at Disneyland during their story hour in the evenings. If you are visiting Walt Disney World, be sure to stop by the Fort Wilderness Chip N Dale Sing A Long held in the evenings or head to the Polynesian Resort at Walt Disney World for a Dole Whips while listening to Island music on the white sand resort beaches.
Read more on ThriftyNorthwestMom.com
Expert Tips for your Disney Vacation – Disneyland Resort


Our favorite souvenir from Disneyland's California is actually free! Head to the Animator's Academy where you'll be taught how to draw one of your favorite characters and then bring it home with you! The pictures say Disney's California Adventure on them and are a sweet and personalized reminder of your trip. Read more on HousewifeEcclecic.com

Plan a visit to Cars Land at Disney California Adventure just before sunset. At dusk, Sh-Boom plays as the neon lights go on down Route 66, just like in the movie. The time is NOT posted anywhere so you just have to plan to be in the area around sunset! Read more on MomEndeavors.com
Disney Tips for Walt Disney World


There are many behind the scenes tours you can take at Walt Disney World. Favorites include the Disney Youth Education series and the new Kingdom Keepers Quest. Read more on MyLifeIntheSun.com
At first thought, encountering rain at Disney might seem to be a magic killer. Actually, it's a great time to slow down and enjoy the whimsical ambiance. If there are showers in the forecast, bring ponchos for the family and plan to ride the rides in the rain. Many rides run in the rain, assuming there is no lightning. This is also a great time to meet as many characters as you can. Indoor rides such as Space Mountain and It's a Small World are ideal. Splash Mountain and Kali River Rapids are water rides, so why not ride them in the rain? The Princess Fairytale Hall and Mickey's Toontown Fair both offer indoor meet and greets with celebrity characters. In case you forget—the gift shops all around the park sell ponchos. Read more on TheVacationGals.com
Want more expert advice for Disney World? Check our extensive Disney World Tips guide.
Tips for your Disney Cruise


Those pricey Premium Mickey Mouse Ice Cream Bars that you pay several dollars for in the Parks? They are not listed on the Disney Cruise Line Room Service Menu, but you can order them (FREE) by request! Read more at MamaCheaps.com

Cruisers that are at the second seating for dinner should take advantage of the Dine and Play program – Kids 3 to 12 years old will be served first and Youth Club staff members will pick up the kids from the dining room and take them to their play/hangout area while parents can enjoy a more leisurely dinner. Read more on KidsOnAPlane.com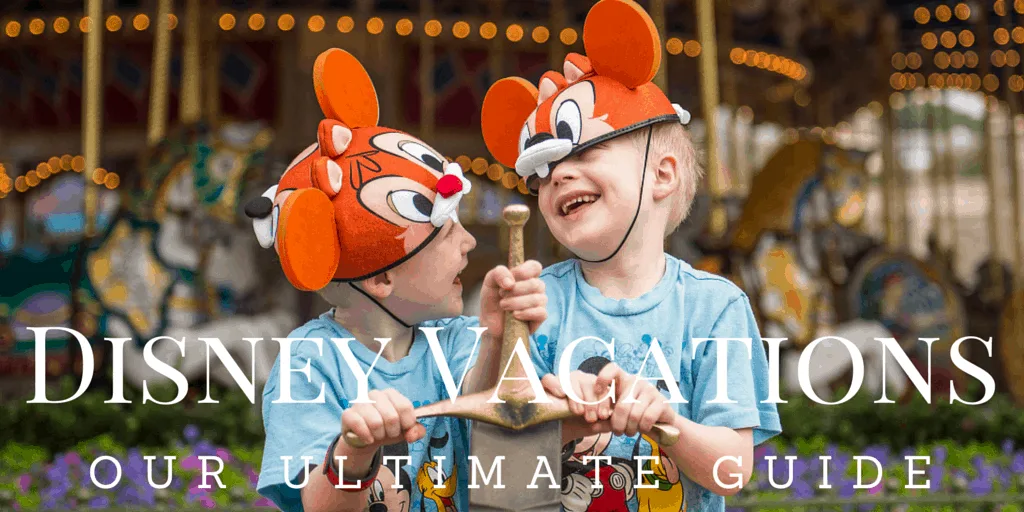 Hungry for more tips and information on planning your next Disney getaway? We've got an entire library full of tips, planning tools, and details on what's coming to the parks this year. Head to our Ultimate Guide to Planning Your Disney Vacation website for more details and information.
Lead image by: Disney Parks