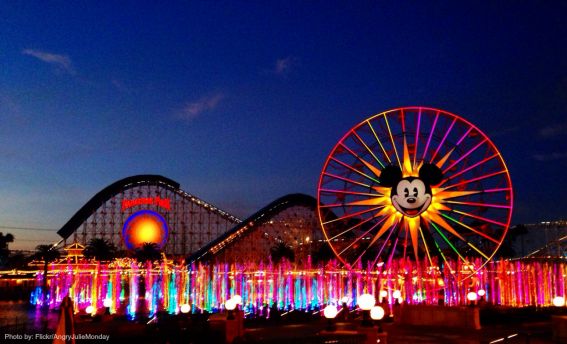 Disney is a mastermind when it comes to event planning. The company is renowned for its attention to detail and ability to create a more than satisfied customer. Recently, they took these strengths and dove into the world of running with the creation of runDisney. Believe me, nothing could make this Disney fan and runner more excited! runDisney races are perfect for families!! Let's be honest; being able to run or walk through a Disney park when it's not open to the public is thrilling. Dressing up as a Disney character and showing your Disney side with thousands of other fans is incredible. Add in being active with your family, and a runDisney weekend becomes ideal.
Options! Options! Options!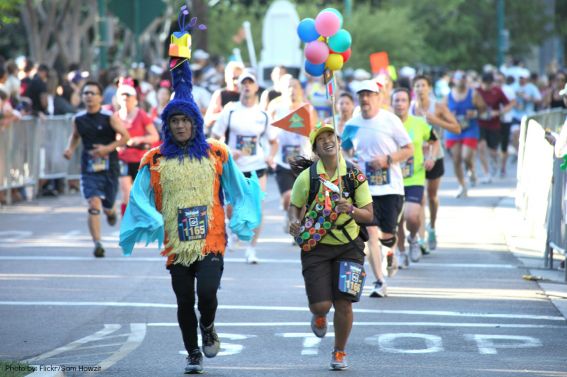 Whatever you are dreaming for your race can come true. Whether an avid runner or a beginning non-competitive walker, runDisney has an event for your family. If your hope is to finish your first 5K race with your kids, runDisney is for you. If your goal is to run a stellar half marathon, set a personal record while your kiddos enjoy all that there is to offer in and around the Disney resorts. Enjoy burning off those extra calories from Epcot's International Food & Wine Festival at the Wine & Dine Half Marathon. Have a superhero in the family? Check out the Super Heroes Half Marathon Weekend hosted by Disneyland. Prefer Jedis? No worries, both Disneyland and Walt Disney World have you covered with Star Wars themed events.
Or…if you're up for the ultimate challenge, take runDisney up on one of its endurance packages by running more than one race in a weekend. How about running a 5K, 10K, half marathon, and marathon within 4 days? You can run all 48.6 miles at the Walt Disney World Marathon, and receive the king of all race medals for conquering the Dopey Challenge. The avid traveler can take on the Coast to Coast Challenge by running a half or full marathon at Walt Disney World and a half marathon at Disneyland within the same year. In the midst of all of these challenges, there may be nothing cuter than watching a brand new walker toddle cross the finish line of the 100 meter kids race to Mickey and Goofy's cheers!
Check out the races that are available at Walt Disney World. 
It's All About the Kids!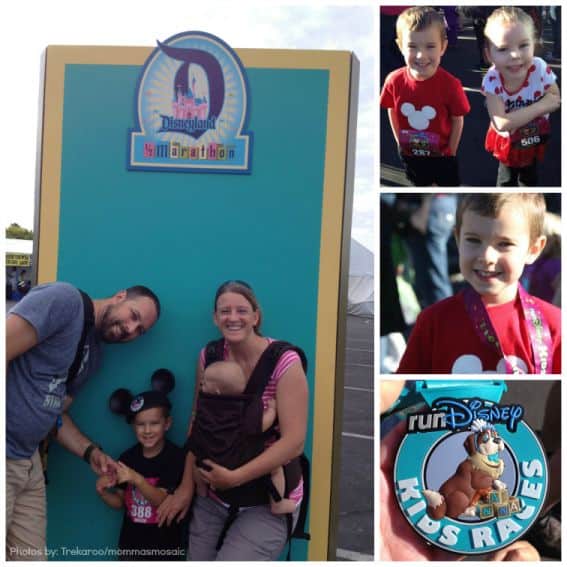 In order to embrace the entire family, Disney created options for everyone young and old. The youngest runners run wild and free at runDisney kids races, which happen at every runDisney weekend. Kids are able to run with a parent. With this added safety measure, parents have peace of mind in knowing their kids won't be alone. Likewise, kids feel secure with parents by their sides, allowing them to concentrate on running their best and enjoying the moment. The kids are separated into age groups; 1-3 year olds run 100 meters. 4-6 year olds run 200 meters. 7-8 year olds take on 400 meters. Have a crawler? No problem. There's a diaper dash as well! Kids receive a shirt, personalized race bib, medal, as well as food/water at the end of the race. (There's even an option to purchase a commemorative pair of Mickey ears!) Disney kids races use the official "grown-up" finish line making them feel like true superstars. Parents, grandparents, aunties, and uncles who aren't running with the kids, can watch expectantly from the grandstands along the finish area.
*Tip– There are a lot of kiddos running these races. It takes awhile to get them situated and to the start line. Have the parent running with the child carry a cell phone to make contact with the family members waiting at the finish when their heat is let loose. This way no one misses the pride on the child's face as he/she crosses the finish line.
Princess and Fairy Power!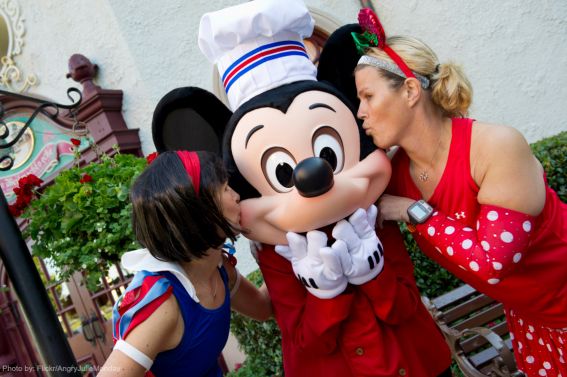 Disney knows that the majority of people making up their races are women, and they've embraced women wholeheartedly with two women-centered weekends. Walt Disney World is home to the Princess Half Marathon Weekend. Participants can dress up as their famous princesses, and "Let it Go" all the way to the finish line. Running skirts, bling, and tiaras are welcome. Over in California is the Tinkerbell Half Marathon Weekend is a great way to celebrate Mother's Day. Put on some wings and you'll float through the race with ease. While both weekends honor women, men and kiddos are always welcome. Tink's 5K is aptly named the Neverland Family Fun Run 5K, where runners get decked out as a wide array of pirates and lost boys.
Have you embraced your inner princess? Tell us about your experience. 
Registering for Your runDisney Event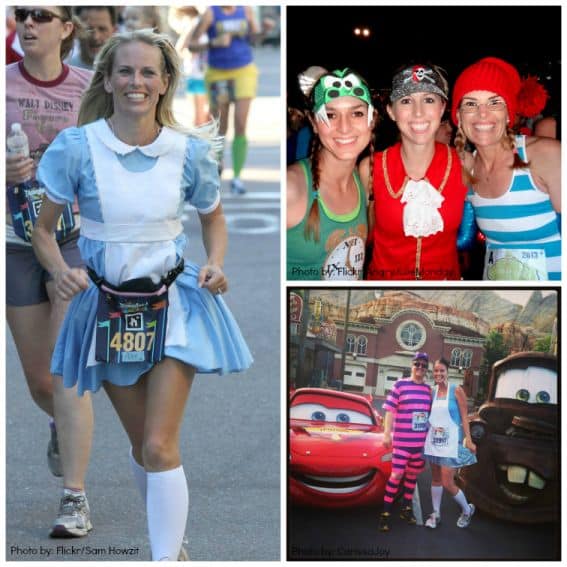 Just like other well-done running events, runDisney races are becoming quite popular. If you want your family to participate, you'll need to do some advanced planning. The races sell out almost immediately. Be prepared to register your family the day registration opens (usually about six months before the race). Registration is available online through runDisney and Active.com. However, don't fret too much if you aren't able to get a coveted race bib. runDisney partners with various charity groups to raise money for non-profit organizations. You can race and benefit a worthy cause at the same time.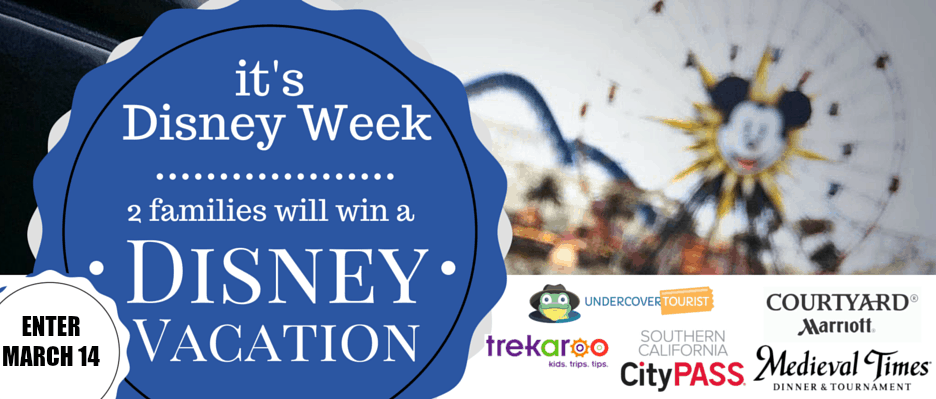 Enter to win a family vacation to Disneyland or Walt Disney World! Plus check out lots of new content for Disney Days 2016!