They grow up fast, so it is important to create lasting memories before your teens fly the coop! The best family vacations with teens include gorgeous beaches, bustling big cities, and lots of adventure.
We share our teens' favorite destinations and also asked some of our fellow bloggers to share their top picks as well. We put together a list of fabulous spots that your families can visit and enjoy time together. but also get plenty of great shots for your teens' Instagram feeds. Because after all, if it isn't on social media, did it ever really happen?
25 of the Best Family Vacations with Teens
Kauai
My teens have visited all of the major islands in Hawaii but their favorite is Kauai. They love this low key island for its lush scenery, opportunties for adventure, and yes, even the chickens that seem to be everywhere!
My teens enjoy adventure so some of their favorite highlights on Kauai include hiking to the brink of Waipoo Falls in Koke'e State Park, taking a catamaran cruise along the Napali Coast that includes time for snorkeling, ziplining in Kauai's backcountry, and tubing through an old sugar cane plantation's irrigation tunnels and canals.
Of course, they love that they can also slow down and chill on the beach or sample all the shave ice for sale throughout the island. Here is our complete guide filled with over 25 things to do in Kauai.
Stay Here: The Grand Hyatt Kauai Resort and Spa in Poipu is a dream for families. There are waterslides and a saltwater lagoon at a pool complex that is open 24 hours a day!
Capture incredible memories of your Hawaiian family vacation with Flytographer. Flytographer has a network of incredible professional photographers around the world ready to come to you and help your family create the ultimate souvenir of your special trip.The kids- they grow up so quick! Trekaroo is proud to be a Flytographer customer and affiliate.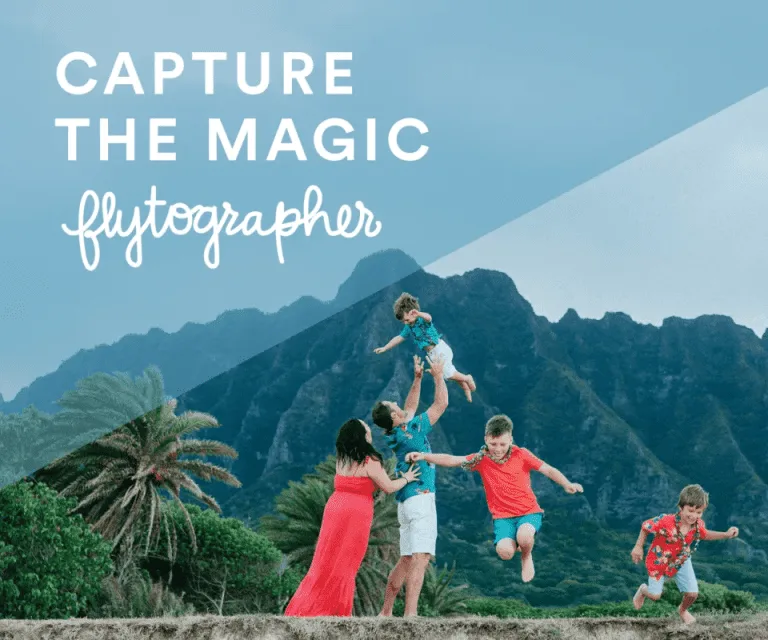 Vancouver, British Columbia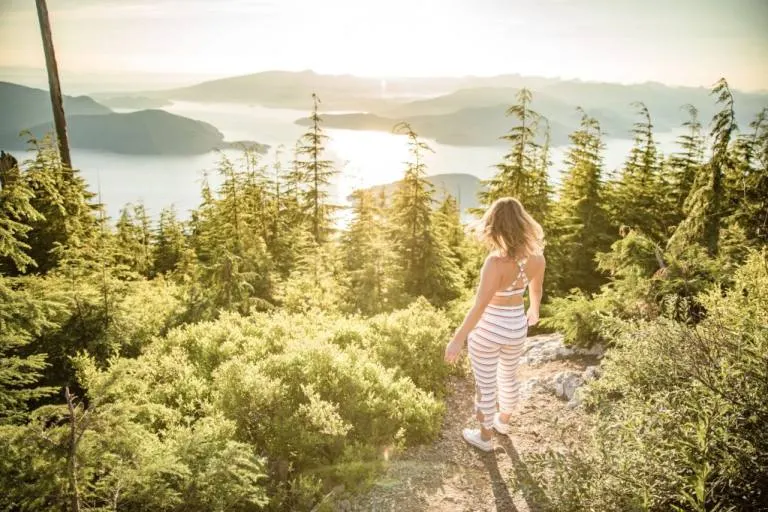 Vancouver, British Columbia, is a city that has something for everyone, and that includes teenagers. Whether your teen is into nature, culture, or adventure, Vancouver has plenty of options to keep the whole family entertained.
From hiking and biking in the great outdoors to exploring the city's attractions, this city offers something for everyone.
One of the best things about Vancouver is its natural beauty. With mountains, forests, and the ocean all within easy reach, there's no shortage of outdoor activities. For teenagers who love hiking, there are endless trails to explore. Here are 25 Vancouver area hikes to choose from.
Stanley Park is a great spot for outdoor recreation, with trails, beaches, and a seawall that runs along the water's edge. Bikes, scooters and roller blades can be rented to experience the 8.8km loop around the park.
Stay Here: If you are looking for a mid-range accommodation in Vancouver, the Granville Island Hotel or the Pinnacle Harbourfront Hotel are good options with teens that are centrally located.
-Bella Bucchiotti, xoxoBella.com
Here are 10 fun things to do in Vancouver with kids.
Jackson Hole, Wyoming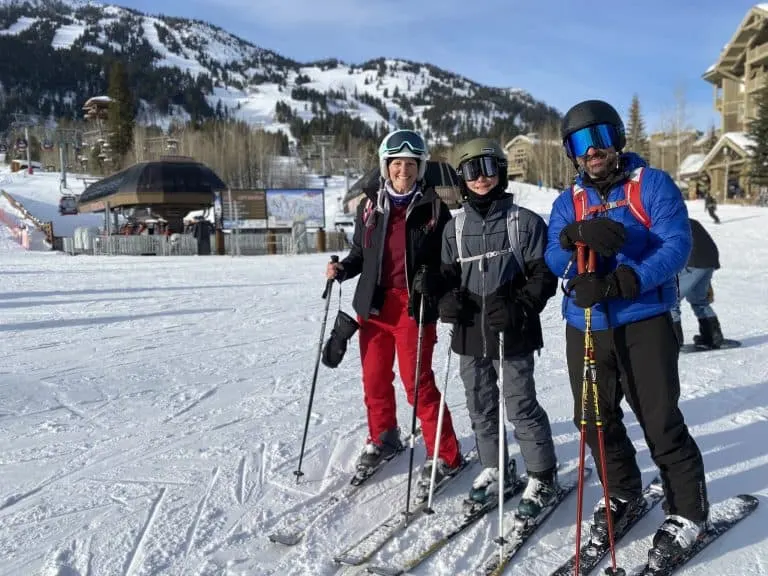 Jackson Hole offers incredible winter activities for all levels of adventure seeking teens. One of the best things to do in Jackson Hole in the winter is to go skiing or snowboarding at the famous Jackson Hole Mountain Resort.
With over 2,500 acres of skiable terrain and over 4,100 vertical feet, the Jackson Hole Mountain Resort has runs for all skill levels. Teens and families can spend hours on the slopes together improving their skills and taking in the famous Teton Mountain Range views.
The resort's iconic Aerial Tram takes visitors to the top of Rendezvous Mountain, offering breathtaking views of the Teton Range and surrounding area. This scenic ride can be a fun way for teens to take in the natural beauty of the area and snap some memorable photos.
Stay here: Traveling with your teen to Jackson Hole? Plan to stay at Snow King Resort in downtown Jackson, WY and enjoy the year-round outdoor heated pool, hot tub, and the excellent breakfast buffet.
Jill Greising-Murschel, LetsTravelFamily.com
Visiting Jackson Hole in the summer? Then you will want to read about 14 great things to do in Grand Teton National Park and the best hikes in Grand Teton National Park.
Yellowstone National Park
My family has visited dozens of national parks but few pack more of a punch than Yellowstone. A trip to Yellowstone National Park is one of my favorite family vacations with teens because of the endless things to do inside the park.
Even the most jaded teens are sure to be impressed by geysers shooting high into the air and gurgling pots of mud making sounds that remind us that the super volcano under Yellowstone is very much alive.
My kids love wildlife so they never grow tired of spotting bison, elk, moose, bears, and wolves while touring the park. Yellowstone is also a great place to enjoy fly fishing and teens under the age of 16 can fish without purchasing a license.
The many waterfals and scenic destinations like the picture-perfect Grand Canyon of Yellowstone make for awesome Instagram posts, but the lack of cell service while on a hike means that your teens can't be distracted by technology. Our favorite hike in the park is an easy six-mile hike that leads to Fairy Falls and Imperial Geyser.
Stay here: We like staying inside the park when we visit Yellowstone. Camping at the Madison Campground or Canyon Campground allows us to get up early and hit attractions before the crowds show up. If you prefer four walls and a real bed, we enjoyed our stay in the historic Lake Yellowstone Hotel.
Read our full guide on things to do in Yellowstone with kids to plan an epic vacation your teens will never forget.
Namibia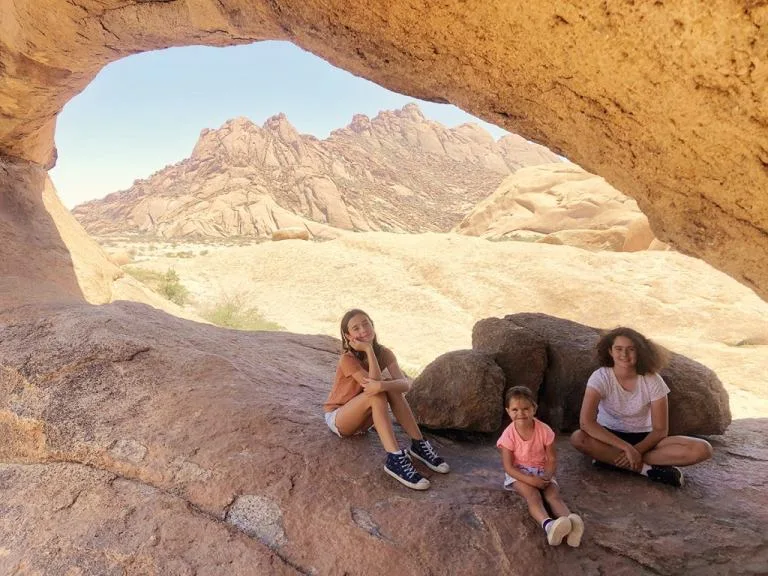 Namibia, is a beautiful country located in southwestern Africa. But is Namibia with kids or teens a great vacation?
Namibians are known for their friendliness and hospitality making it a perfect family destination. Outdoor activities like hiking, camping and wildlife viewing is in abundance in Namibia which makes it perfect for any teenage outdoor enthusiast. Explore the natural wonders like the Namib Desert, Etosha National Park and Fish River Canyon.
For teens who love excitement and adrenaline you can enjoy activities like quad biking, sandboarding, skydiving and hot air ballooning.
Overall, Namibia is a great destination for teens who enjoy outdoor activities, looking to experience natural beauty and adventure in Africa.
-Jolene, Wanderlust Storytellers
Washington DC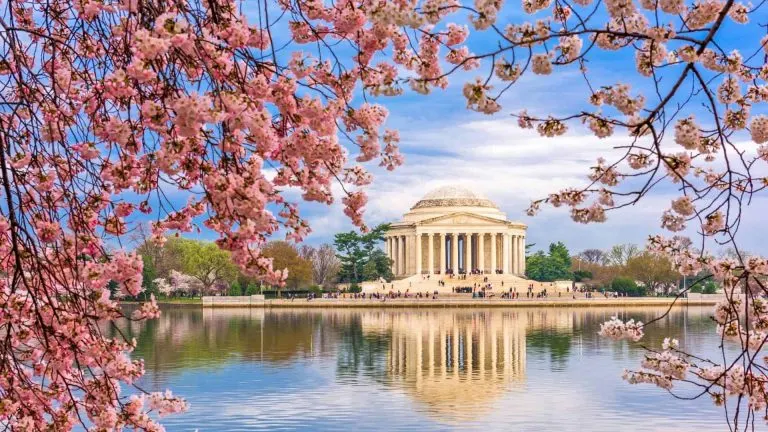 During their teenage years, children can be a handful as they want to visit new places and garner experience from them. If you are a parent struggling to find a place to visit with your teen child, there's no need to worry. I know the perfect spot!
Washington DC is one of the best places to take your teen(s) for an outing. It is known for having some of the best museums, activities, and well-known landmarks for teens to learn about US history.
The city even has Segway tours which is a really fun activity, especially for taking great selfies around a lot of remarkable monuments and structures!
It doesn't have to be all history all the time during your DC visit. In Georgetown, there are various shops that are a must-to-visit if your teen loves shopping. At the end of the day, the night sky view from the lightened Capital Wheel will surely be a sight worth remembering.
-Jason J. Dorsey, Wearenthusiast.com/
Use Trekaroo's guide to things to do in Washington DC, day trips from DC, and the best hotels in DC for families to help you plan your trip.
Portugal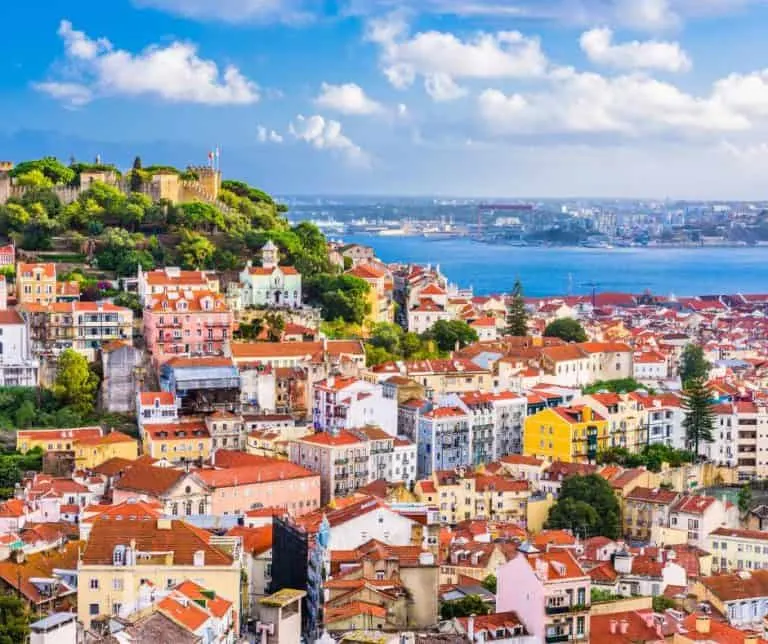 Portugal is one of the most affordable destinations in Western Europe, making it a great options for families with teens. Lisbon is an easy six-hour flight from the East Coast of the United States but feels like a world away.
The country has its own distinct culture, but many of the citizens, especially the younger generation, know how to speak English so getting around and communicating is a breeze.
Lisbon is a great homebase for exploring the country. Of course, you will want to spend plenty of time enjoy the city's own history and landmarks like the Castle of St. George (Castelo de Saõ Jorge) which was built in the 11th century.
Eating is an important part of your Portguese experience and I highly recommend you and your teens book a food tour. This is a great way to sample regional dishes like salt cod, specialty hams, and legendary desserts like pastéis de Nata, a custard tart that you won't be able to stop eating.
Day trips from Lisbon include having a beach day on the pristine sands of Cascais or a visit to palaces and castles of Sintra. You can also head north and visit the hilly town of Porto which is known for its many port wine centers and the surrounding wine country along the Duoro River.
Where to stay: Tryp Lisboa Oriente Hotel is a great hotel choice for families visiting Lisbon. It has spacious family rooms with bunk beds.
Belize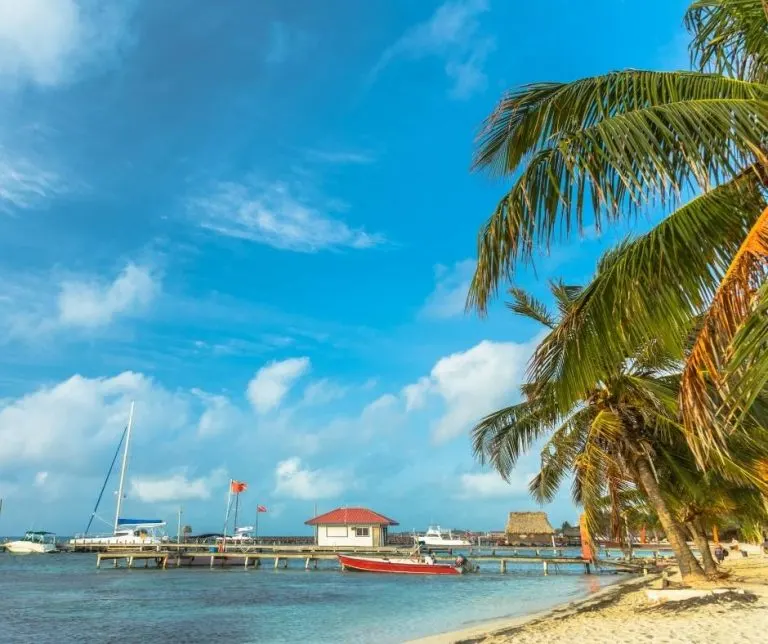 Belize is one of the best family vacation destinations for teens because of the various adventurous activities. From swimming at the St. Herman's Blue Hole National Park to exploring the ATM Cave (Actun Tunichil Muknal), boredom won't be an issue.
Dividing your stay between the jungle and ocean gives your family time to enjoy all that Belize offers without long car rides. Stay in San Ignacio at an VRBO and take a short day trip to Guatemala to hike Tikal National Park.
After a day of snorkeling Shark Ray Alley or relaxing on the beach, you'll enjoy the comforts of family-friendly Mahogany Bay Resort and Beach Club.
-Debra Schroeder, Traveling Well for Less
Here are 12 incredible things to do in Belize on a family vacation.
Trento, Italy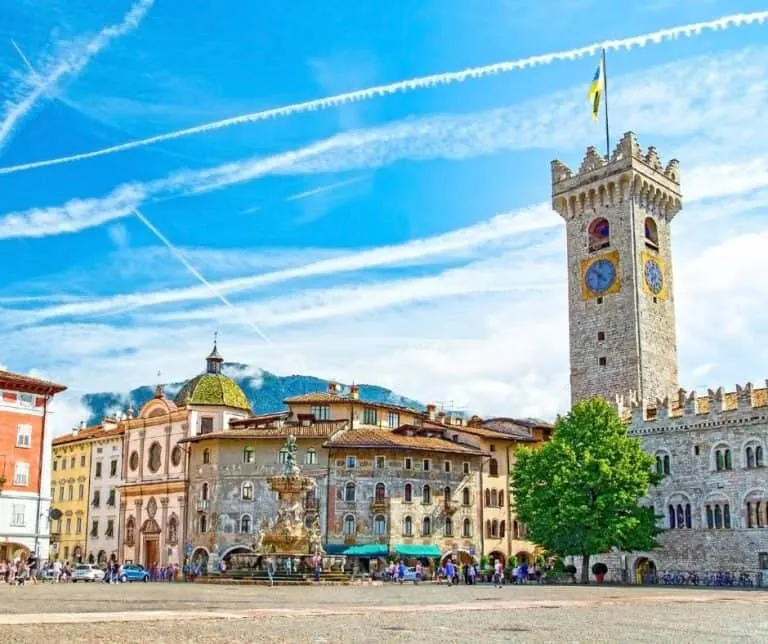 Trento, the capital of Trentino-Alto Adige region in Italy, is a fantastic destination to travel with teens. Among the coolest things to do in Trento, is a visit to the MUSE, the city's Science Museum. Apart from the exhibition, there are interactive panels and activities kids and teens can engage in.
Trento is also a fantastic starting point for a variety of exciting day trips. Places like the stunning Lake Tovel in the Brenta Dolomites and the gorgeous Madonna di Campiglio are perfect for hiking and other outdoor mountain activities no matter the season.
-Angela, Chasing the Unexpected, Rome Actually
Niagara Falls, Canada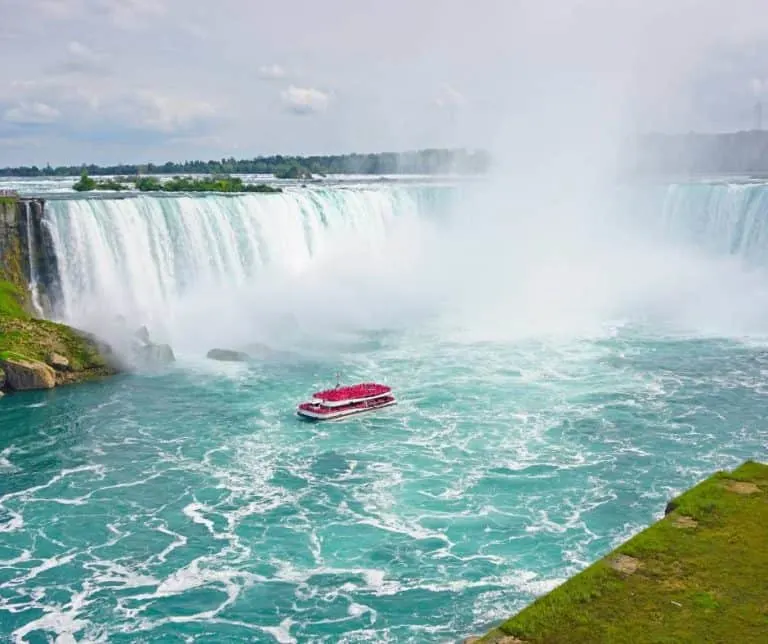 Niagara Falls, Ontario, is a must-do destination for anyone with teens! There's enough here to keep the family busy for a week or more. From the Niagara Speedway offering high-speed go-kart racing to Clifton Hill with its haunted houses, to the Niagara SkyWheel (a giant ferris wheel), and more, teens will love every minute in this action-packed holiday destination.
Don't forget about spending time at the falls themselves, with ziplining and bottom of the falls boat tours for adventurous youths who want to don a poncho and get drenched.
Stay at the Sheraton Fallsview or Skyline Hotel and take the indoor connection to the Fallsview Waterpark, an indoor waterpark. While there, be sure to get a Clifton Hill FunPass to area attractions and save a bunch of money!
-Jenn Allen, All The Best Spots
Check out our guide comparing Niagara Falls New York vs Canada and our full guide to Niagara Falls with kids.
Key West, Florida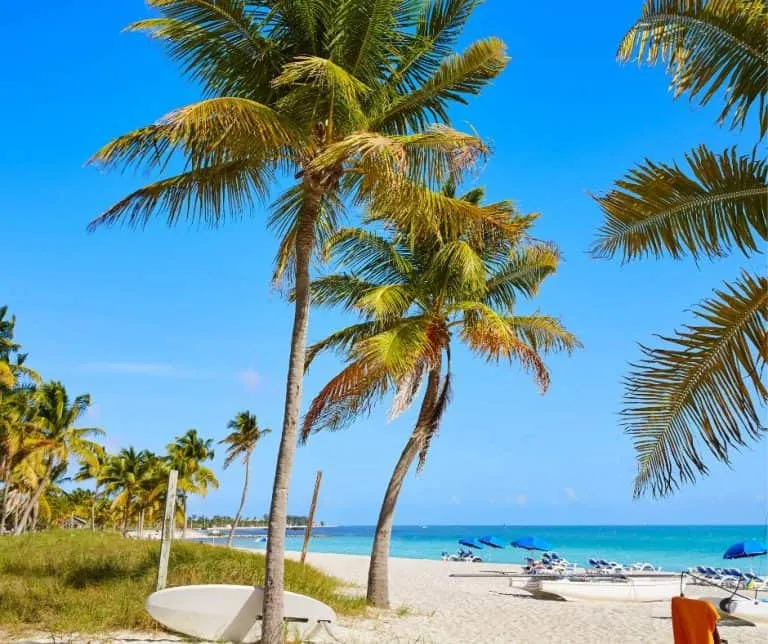 Key West is a great destination for families with teenagers, offering plenty of opportunities for adventure, water sports, culture, and relaxation.
Our favorite activity was reef snorkeling off of a catamaran. Key West has the only living coral barrier reef in the United States, and we were able to see multicolored tropical fish, conch shells, and sea turtles.
We stayed at The Gates Hotel Key West and it was the perfect location for us to launch all of our adventures. Key West is truly a perfect spot for families to relax and enjoy time together.
Here are the best things to do in Key West on a family vacation.
Karen Kelly, Seasonalcravings.com
Virginia Beach, Virginia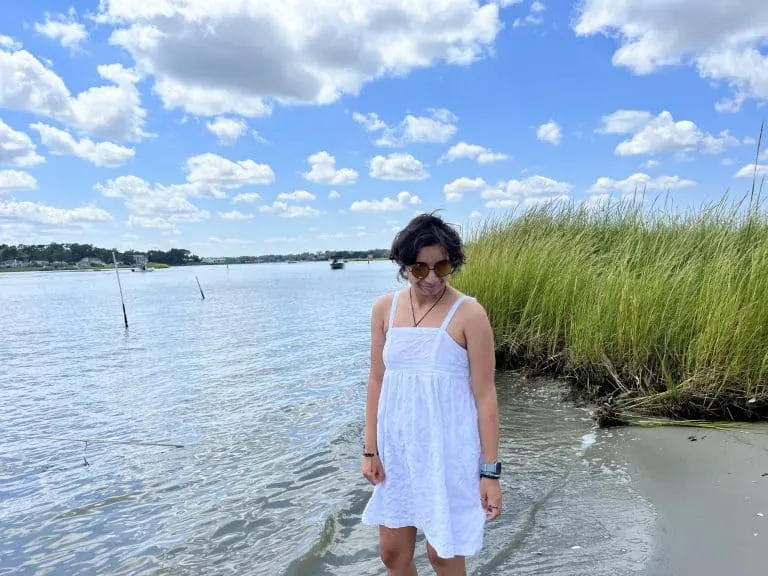 Virginia Beach is definitely a haven for surfers, but when it comes to teens and young adults, its a great destination whether you surf or don't.
The city has lots of indoor and outdoor activities. There's everything from enjoying fresh oysters with your feet in the water to indoor skydiving to one of the best aquariums in the county – Virginia Aquarium and Marine Center.
And if that wasn't enough, Jungle Golf (open 24 hours a day!) is a fun, leisurely activity that the entire family will enjoy. Of course the big attraction is the beach and the Virginia Beach Boardwalk runs for three miles with separate lanes for bikers, so you can walk, ride, or even rollerblade with the ocean at your side.
-Karyn Locke, Sand and Snow
Here are the best things to do in Virginia Beach with kids.
New York City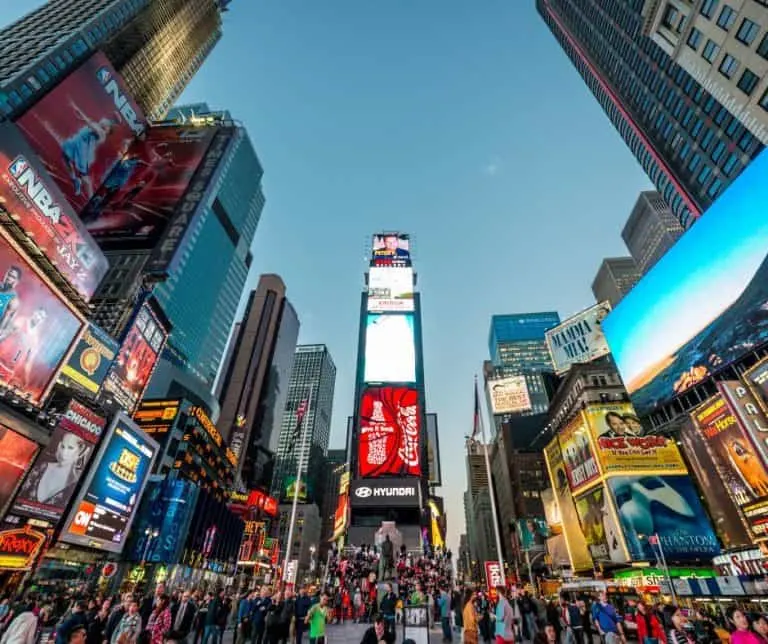 New York City is the perfect place to take your teens. They have it all! You can get in your history by visiting the Statue of Liberty and Ellis Island. Head to Times Square, Central Park, The Met, and chic neighborhoods all over town.
Get your shopping in by researching what your kids like and finding the best shops in the city. It was shoes for our boys and vintage/thrift stores for our daughter.
End the night with a unique dinner option and delicious desserts before heading to a Broadway play or a NBA basketball game.
-Bryanna Royal, CrazyFamilyAdventure
Trekaroo also has a great article highlighting things to in NYC with teens.
Rome, Italy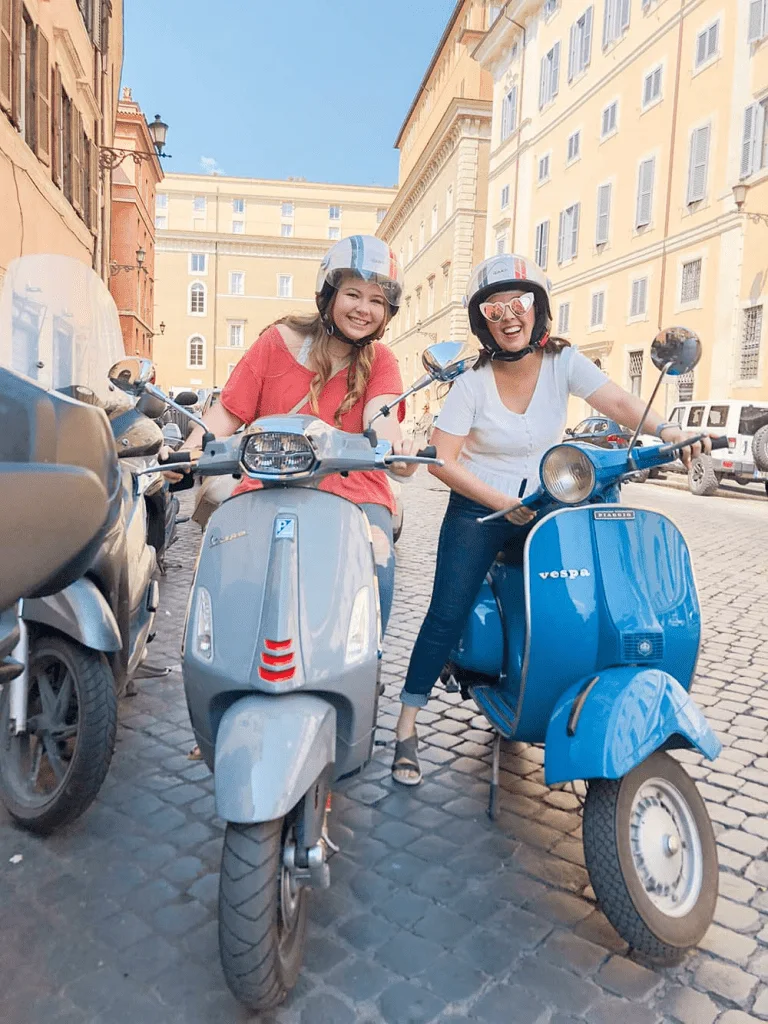 Visiting Rome with teens can be an incredible experience full of learning and discovery. The city is full of history and culture, and there is so much to see and do that it can be overwhelming.
Teens will love Rome because there are plenty of opportunities for great sightseeing, but also great food and fun. Learning about Rome with your teens before your trip is essential and will make it so much more meaningful. It's also a good idea to find some good tours to keep them entertained and learning from a different adult that's not a parent.
One of our favorite activities to do with teens in Rome is to take a Vespa tour. It's a great way to explore the city while getting a bit of an adrenaline rush along with your history lesson. Your teens don't need to have a driver's license to do this, they can ride on the back of a Vespa wit the tour guide.
Another great option is to take a food tour in Rome. It's a good way to see the city and keep teens walking while getting food samples and learning some history along the way. If your teen is interested in cooking, book a cooking class. It's a fun activity to keep them engaged, learning from other people, and socializing with other guests.
It's also important to mix things up and make time for downtime during your trip to Rome with teens. While historical landmarks are a must-see, include some fun and relaxing activities in your itinerary.
You can visit Villa Borghese or take a day trip to the beach. This will give your teens a chance to unwind and enjoy some downtime, which can be especially important if you're spending several days in the city.
-Vanessa, IHeartItaly.co
Paris, France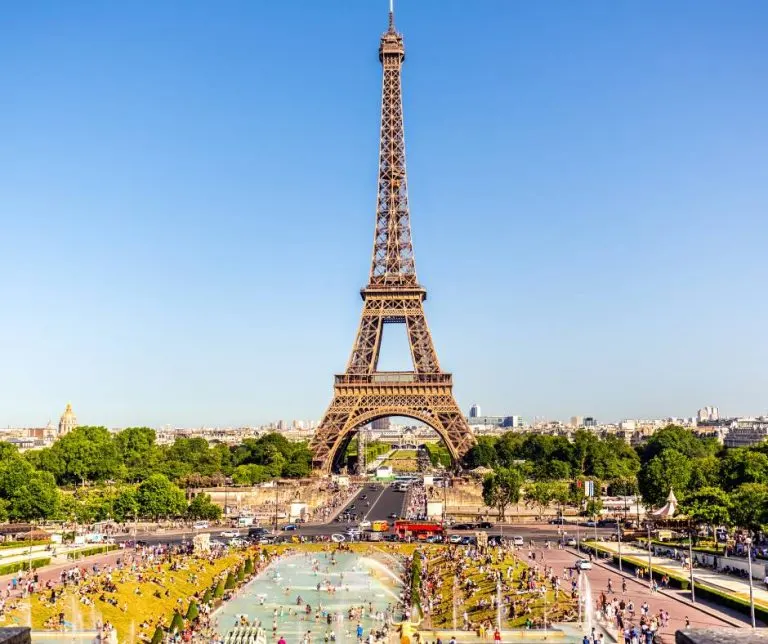 If you're looking for an awesome European getaway It's hard to beat Paris with teens. From grand palaces and world-famous art museums to cutting-edge fashion and culinary delights, there's something for everyone.
You can even explore it by tuktuk, bicycles, double-decker buses, pedi-cabs, golf carts, or walking. It's one of the most Instagrammable cities with epic landmarks like the Eiffel Tower, Arc de Triomphe, and Sacre-Coeur. Plus, you can bribe your teens with a visit to Disneyland Paris if they go along with a few historical tours first!
-Marcie Cheung, Marcie in Mommyland
Tahiti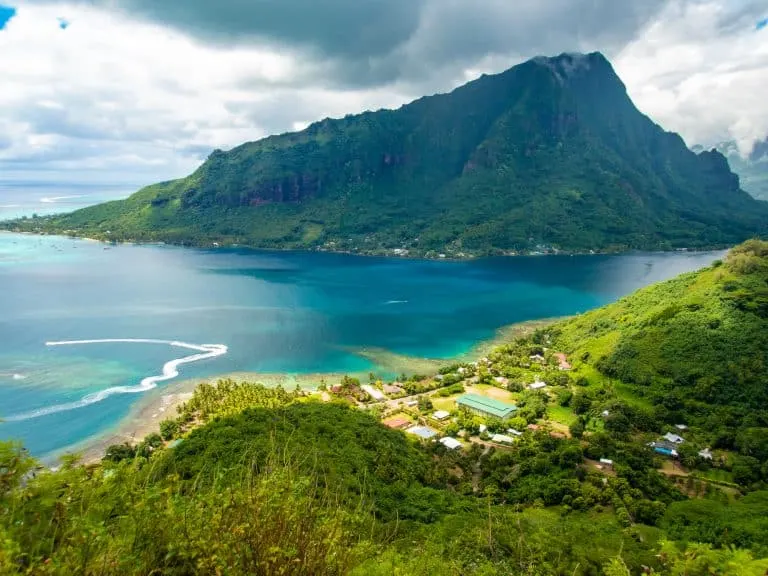 Tahiti is an adventurer's paradise where you can enjoy snorkeling, scuba diving, outrigger canoeing, paddle or kiteboarding, surfing, water skiing, hiking, bicycling, ATVing, or whale watching.
If you are looking for animal experiences they will never forget swim with sting rays near Moorea Island, or even swim with sharks off the shores of Rangiroa.
Of course there are endless amounts of tropical fish swimming in the crystal clear waters off this island chain, so you definitely will want to pack your snorkeling gear. You can also be a part of positive change in the world and help plant coral in the reefs.
Love luxury? Stay in an overwater bungalow and jump right off your deck into those Polynesian waters every single day.
London, United Kingdom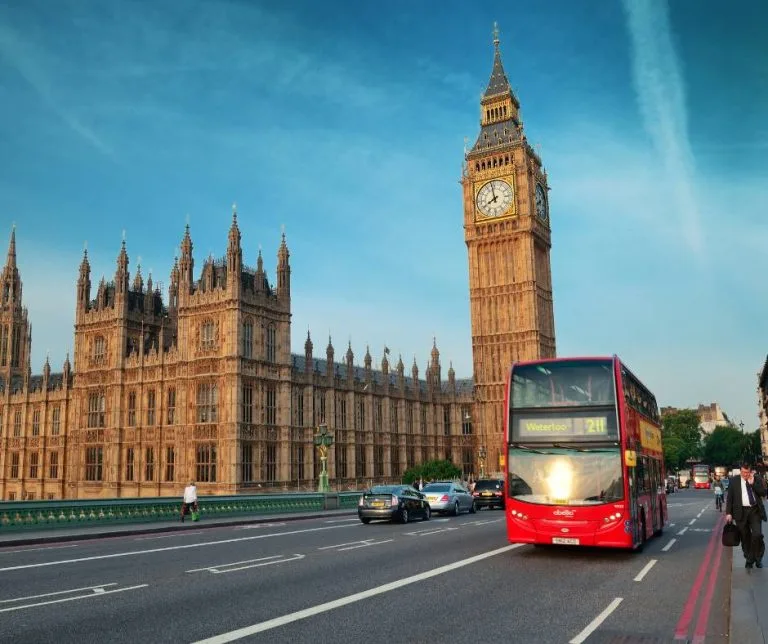 Full of history and culture, the city of London is an ideal destination to explore with teens. Museums, churches, and historical sites are far from dry or boring, bringing stories of royal intrigue and the devastation of war to life.
Must-dos with teens include the Tower of London, the Churchill War Rooms, Westminster Abbey, and the British Museum. Beyond the museums, the theatrical productions of London's West End are usually a hit with teens, as are the royal palaces.
For a few quintessentially British experiences, make time for all things Harry Potter, take high tea at a fancy London hotel, or even attend a Premier League Football match.
-Leslie Harvey, TripsWithTykes.com
Here are 25 cool things to do in London with teens.
Coron Island, Philippines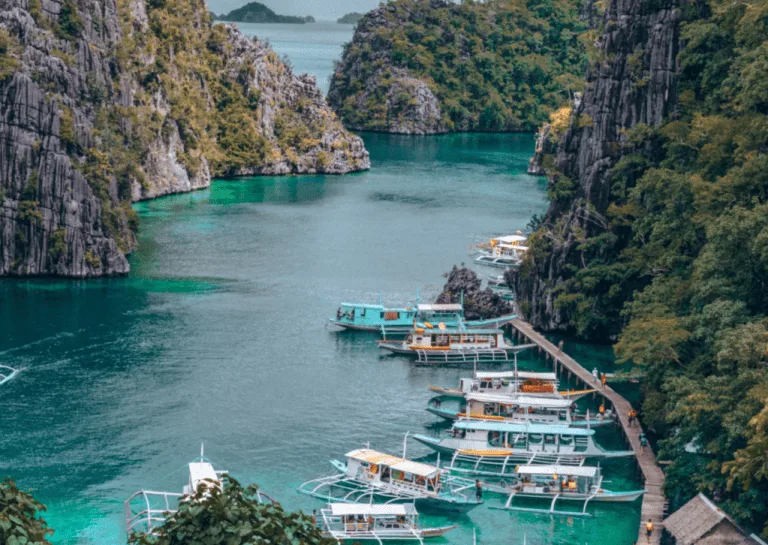 If you are looking for a beautiful island where you and your teens can have fun but also discover incredible underwater beauty in an exotic country, without breaking the bank, try visiting Coron Island in the Philippines.
Coron is a part of the Palawan Islands, and a quick one-hour plane ride from Manila, the country's capital. Coron is a total escape from the city, with incredible seafood and a beautiful vacation spot, yet less touristy than other main islands of the country.
Two Seasons Coron Bayside Hotel is a great place to stay with the family and teens where you'll be close to the beach, and the piers for tour and diving pickups, and has its own restaurant and gym.
– Rachel of Gamintraveler
Chicago, Illinois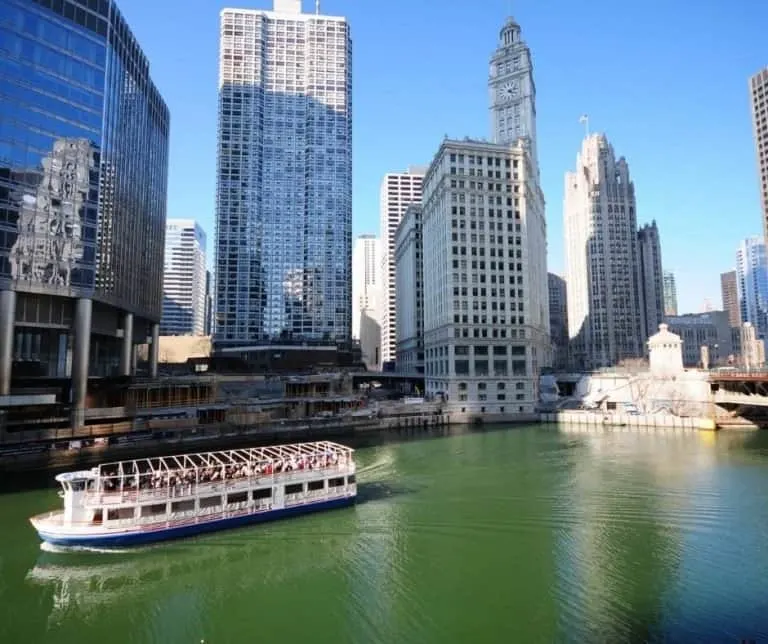 Chicago is a big city packed with enough things to do to keep vacationing families busy for days. If your teen is a sports fan, catch a game played by one of the city's nine major league sports teams.
The city is also renowned for its arts scene, including three notable Chicago museums: the Field Museum, The Art Institute of Chicago, and the Museum of Science and Technology.
There's plenty of shopping, especially along the Magnificent Mile. When visiting in the summer, don't miss North Avenue Beach. Book a hotel downtown, like Loews Chicago, so you're within walking distance of restaurants, shops, and iconic Navy Pier.
-Kim Reiner, OhMyOmaha.com
Costa Rica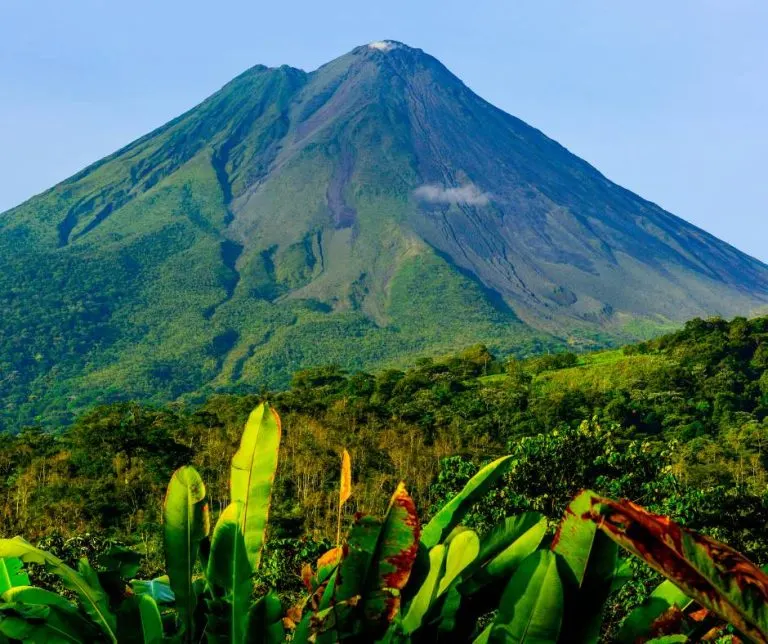 Visiting Costa Rica with teens means lots of adventure. You'll want to visit the iconic La Fortuna volcano where there are fun activities to be had at every turn. Make sure to zip line at Eco Glide- teens will love the adrenaline and you'll love the volcano views. Top the day off with a visit to Sky Adventures Hanging Bridges.
Stay at the Volcano Lodge and Springs, where you'll have your very own private hot spring in your suite- teens can wander the hot springs while you relax.
-Christa Jimenez, PuraVidaMoms.com
Trekaroo has a full guide highlighting 20 things to do in Costa Rica as well as the best beaches in Costa Rica and the best all-inclusive family resorts in Costa Rica.
Cleveland, Ohio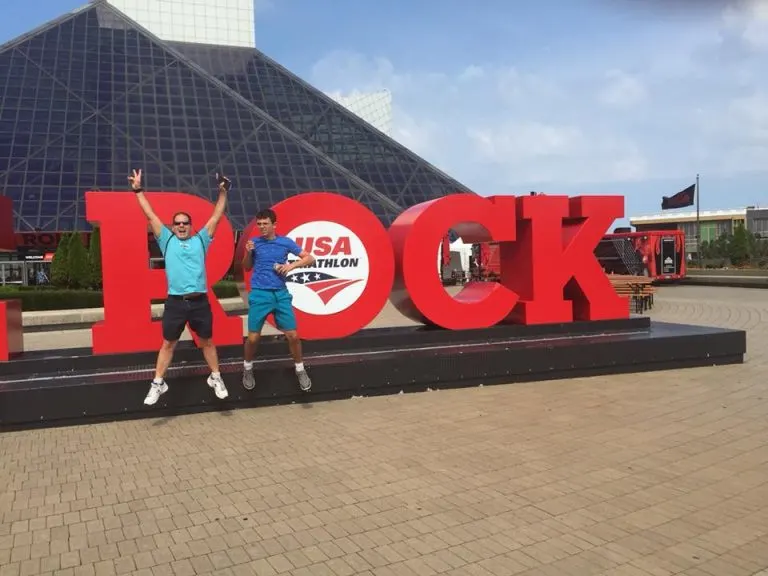 Teens love Cleveland for more than the Rock & Roll Hall of Fame and Cleveland Cavaliers. Where else
can you gross out your parents by ordering a gourmet hot dog topped with Froot Loops, Cheetos,
Spaghetti O's or the 50 other possibilities offered at Happy Dog?
Parents, you can school those adolescents at the Superelectric Pinball Parlor. Then all of you can get tossed, inverted and jiggled on a thrill ride at Cedar Point! The rollercoaster capital of the world is just 63 miles outside of Cleveland.
-Kristine Dworkin, Trekaroo
Destin, Florida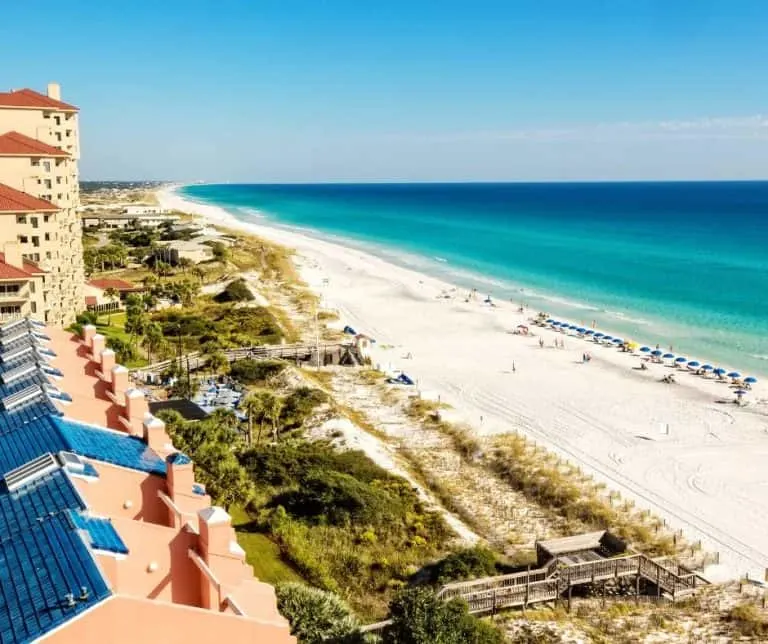 Located in the Florida panhandle, the stretch of white sand beach along Destin/Fort Walton Beach is perfect for unleashing the teen in all of us.
Loaded with all kinds of water as well as land-based activities, your teen can take advantage of things like fishing excursions (from beginner to advanced, as well as ones where you can cook and eat what you catch), animal encounters, water sports, museums, golf, camping, shopping, as well as delicious food &
beverage options.
Read our full guide to Destin, Florida.
My family likes staying at the Hilton Sandestin which has one indoor pool, two outdoor pools and two whirlpools. There are sit-down restaurants or grab-n-go options for coffee, ice cream and sandwiches. Kayak, paddleboard, and beach chair rentals are available onsite because this resort sits right on the sand.
-Sharon Nolan, Trekaroo
Boston, Massachusetts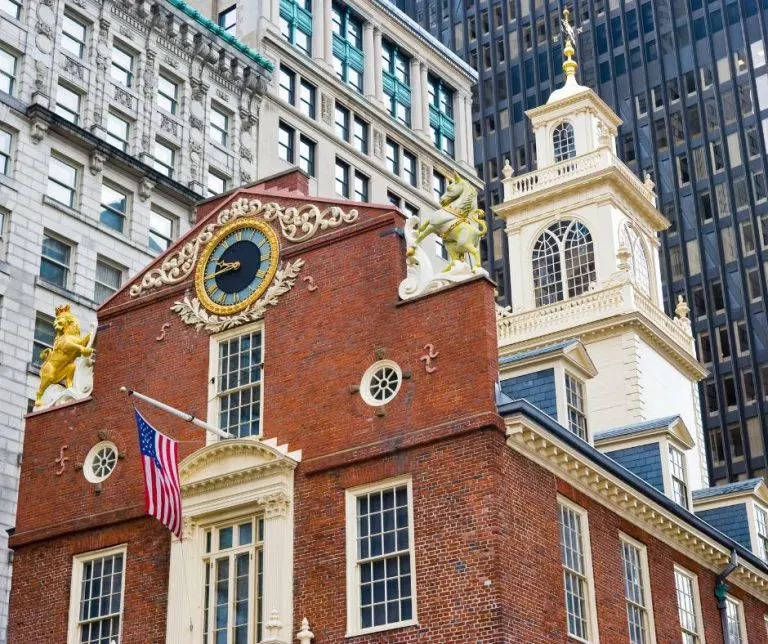 Boston is a great city to visit with teens as it offers a wide variety of activities and attractions that are both fun and educational. You must walk the Freedom Trail, a 2.5-mile trail that includes 16 historical sites, including the Massachusetts State House, Paul Revere House, and the USS Constitution Museum.
A kitchy and classic Boston experience is the Boston Duck Tours which has amphibious vehicles that take visitors on a tour of both land and water.
Our family always tries to catch a Red Sox game whenever we are in town. Fenway Park is the oldest ballpark in Major League Baseball and a beloved landmark in Boston. Visitors can take a guided tour of the park and learn about its history and architecture.
If your teens love to shop, Newbury Street is a popular shopping destination in Boston with a variety of stores ranging from high-end boutiques to chain retailers.
Stay in the historic Omni Park House which is right across the street from Boston Common. Make sure to try their Boston Cream Pie and the legendary Parker House Rolls.
Here is our full guide tto the best things to do in Boston on a family vacation.
Sedona, Arizona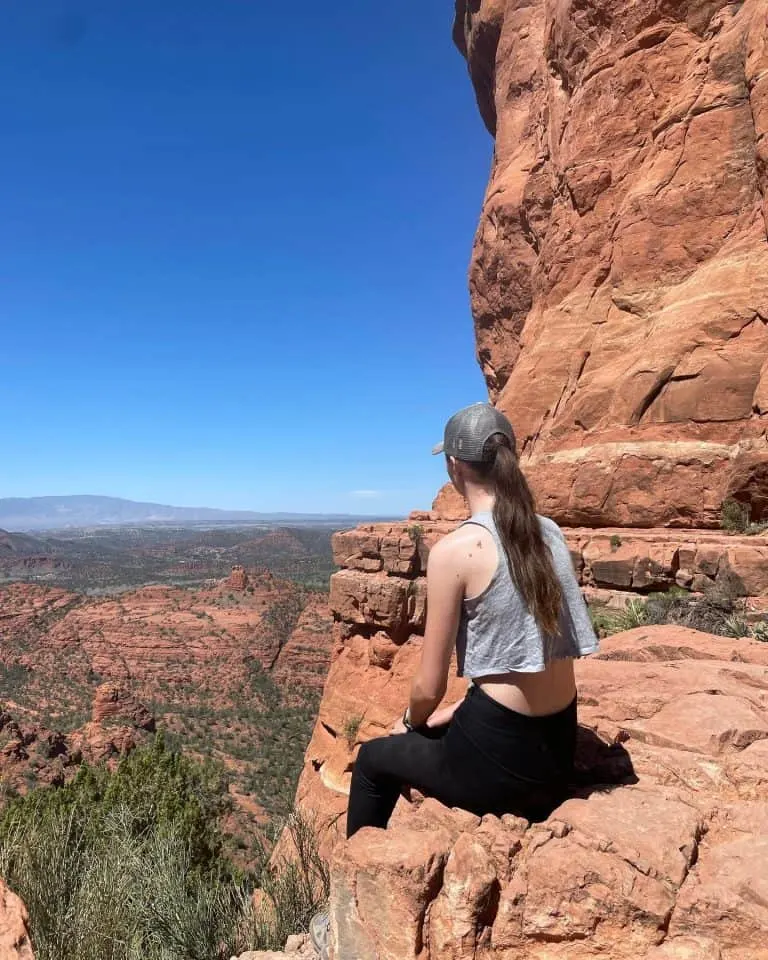 It only took about five minutes after our arrival in town before my teenage daughter proclaimed, "I could definitely live here". It is no surprise she was instantly enchanted by Sedona, a town that feels like it is inside a red-rock dominated national park. I'm convinced there isn't a bad view in the entire city.
If your kids love getting outside and exploring, they are going to love Sedona. We took hikes to a hidden cave off the Soldier Pass Trail and loved 950-foot climb to the top of Cathedral Rock. Of course, the sunset at Bell Rock was pretty special as well.
My daughter also loved shopping at the many gem stores, art galleries, and souvenir stands around the downtown area and in Tlaquepaque Arts & Shopping Village.
Where to stay: We have stayed at the Hilton Sedona Resort at Bell Rock a few times and always enjoyed our stay. The rooms with views of the red rocks are worth the splurge. There is nothing better than sitting on your balcony while watching the rock change color while sipping on your morning coffee.
Riviera Maya, Mexico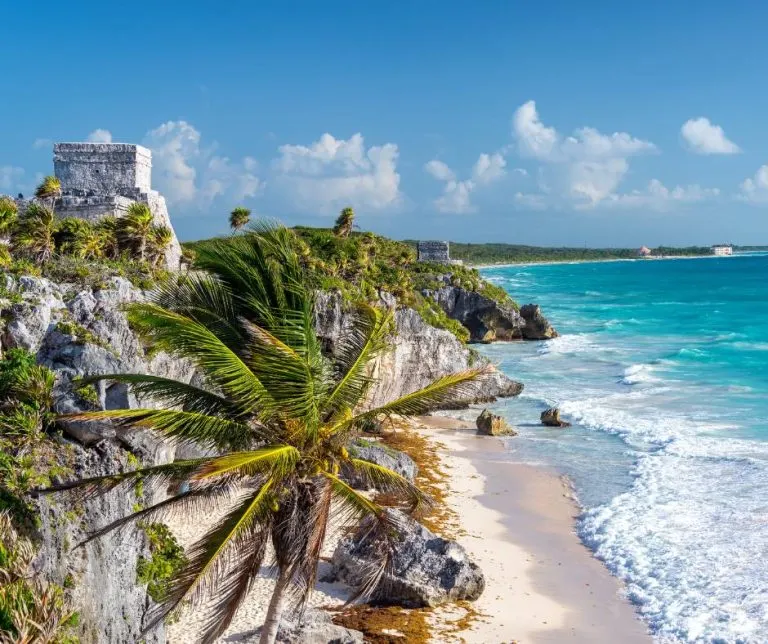 If your teens are dreaming of staying at an all-inclusive resort on the beach but also crave a little adventure, the Riviera Maya is your best bet.
Swimming in a cenote is a definite "must do" when visiting this part of Mexico. Cenotes are natural swimming holes that are found throughout the Yucatan Peninsula. These clear, freshwater pools offer a unique and refreshing swimming experience that teens will love.
Riviera Maya is home to several Mayan ruins, including Tulum, Chichen Itza, and Coba. Teens will enjoy exploring these ancient sites and learning about Mayan history and culture.
Riviera Maya is surrounded by lush jungle, which offers a variety of adventure activities, including ATV tours, zip lining, and jungle hikes. Teens can experience the thrill of zipping through the jungle canopy or riding an ATV through the rugged terrain. My kids loved Xplor, an adventure park where they zipped, took ATV rides through caves, and snorkeled in cenotes.
Of course, you will also want to spend lots of time on the beach in the pool. There are lots of resorts that line the beautiful Caribbean waters including Barcelo Maya Palace, one of our favorite.