(Last Updated On: February 15, 2018)
While some countries might boast of having wildlife reserves and others of stunning landscapes, Costa Rica IS the world's nature sanctuary. This country is the closest thing our modern world has to the Garden of Eden. Preserved within its borders, the size of the state of West Virginia, is 5% of the world's biodiversity. That's more than double the biodiversity of the entire United States of America. If your family loves nature, a Costa Rica family vacation must absolutely be on your bucket list. And If our experience was anything to go by, I can assure you, you'll be back for more.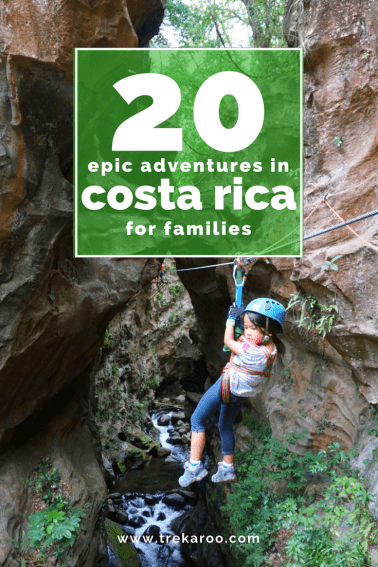 Costa Rica has set the bar for eco-tourism by creating a slew of rich and delightful experiences that allow families to be immersed into it's beautiful and diverse ecosystems. Our experience was particularly enriched by the passionate and knowledgeable naturalist guides who truly deepened our appreciation of what we encountered. Private eco-tourism businesses are also crafting truly unforgettable ways for people to experience the beauty of the country's forests, volcanoes, rivers, lakes, and coastline. Costa Rica is the inquisitive traveler's dream.
Drumroll! Here are 20 unforgettable experiences that every Costa Rica family vacation must include.
Comments
comments