There are enough memorials and museums in Washington DC to keep your family busy for days. But sometimes you just need to get out of town and explore! Which is why we put together this guide to the best day trips from DC for families.
Locals and vacationers will alike will find that these day trips from Washington DC are just as worthy of your family's precious vacation time as a walk through any of the Smithsonian Museums.
The Best Day Trips from DC for Families
1. George Washington's Mount Vernon in Virginia- 17 Miles from Washington DC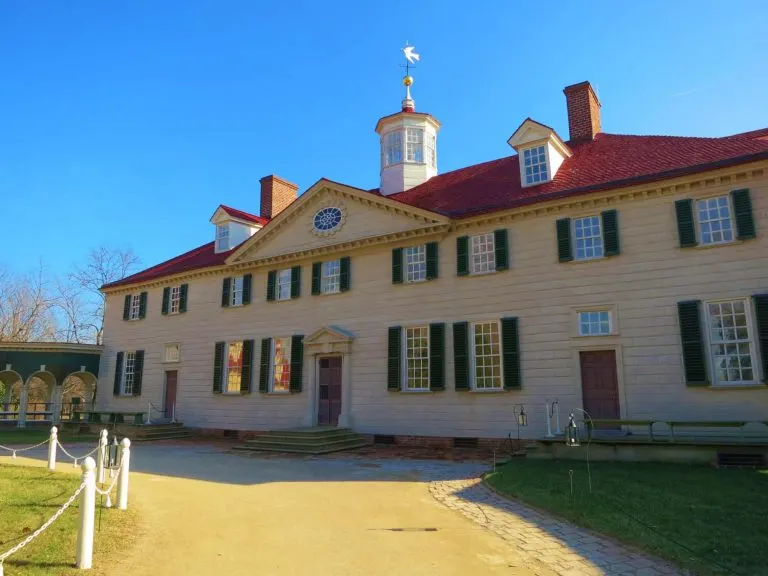 George Washington's Mount Vernon is most tourist's top choice for a day trip from DC for many reasons. Most importantly, it is a relatively short half hour drive from Washington DC, and it can also be reached by boat from the nation's capital.
Mount Vernon also has undeniable historical significance. In addition to the historic home, there is also a high quality museum dedicated to the life of the nation's first president. The grounds of the classic 18th Century Virginian plantation overlooking the Potomac River are a lot of fun for families to explore.
Add on a Visit to the National Museum of the Marine Corps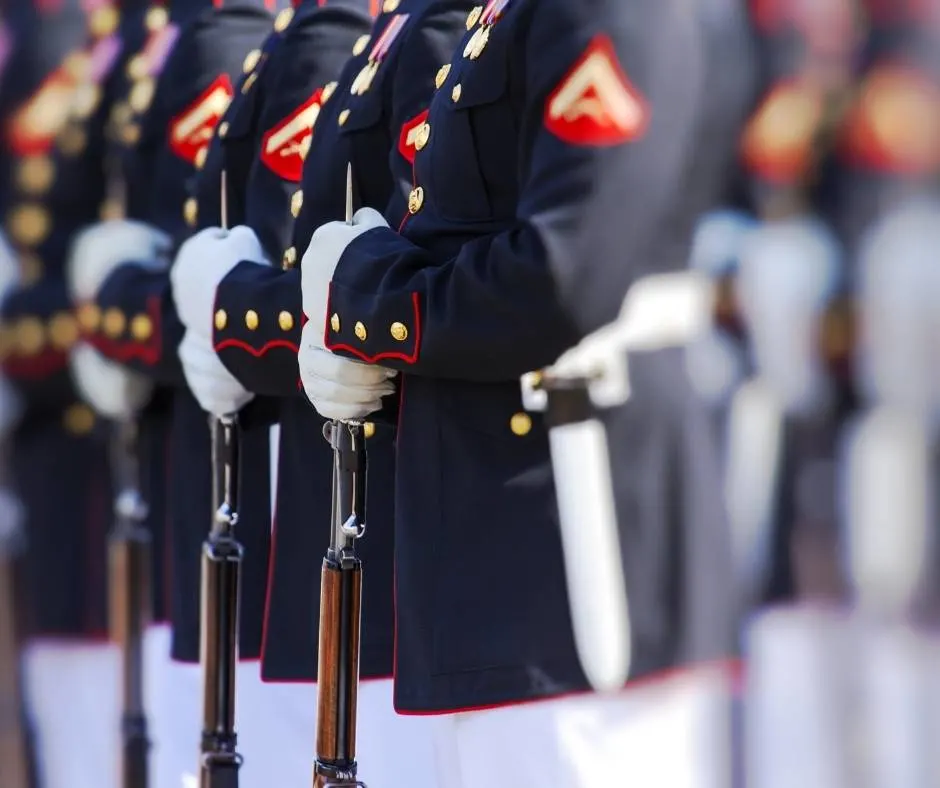 A leisurely visit to Mount Vernon could easily take all day. However, if your family is looking to pack even more history into your day trip from DC, you should consider heading further down Highway 1 to the National Museum of the Marine Corps near Quantico, Virginia.
This museum gets my vote as one of the top five history museums in the United States. In fact, in my opinion, there is no better place to learn about the military conflicts and wars that the United States has fought in recent years.
Learn about the Vietnam War and Korean War one day. Then go pay your respects at the memorials on the National Mall the next.
Check the best deals on Family Friendly Hotels in Washington DC
2. Great Falls of the Potomac- 18 Miles from Washington DC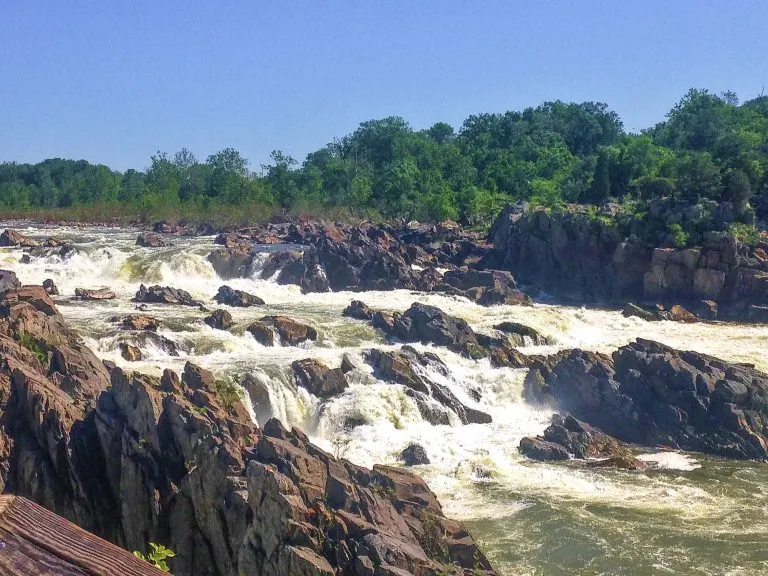 Need to escape the politics, museums, and business of the city for a day? The closest place to go for a memorable hike outside of Washington DC is along the Potomac River in Virginia or Maryland.
It doesn't make much difference if you travel south or north on the I-495 beltway. The walk to the falls and views of the Great Falls of the Potomac are similar from both Great Falls Park in Virginia and the Great Falls Tavern Visitor Center at the C&O Canal National Historic Park in Maryland.
You Can Choose a Day Trip in Either Virginia or Maryland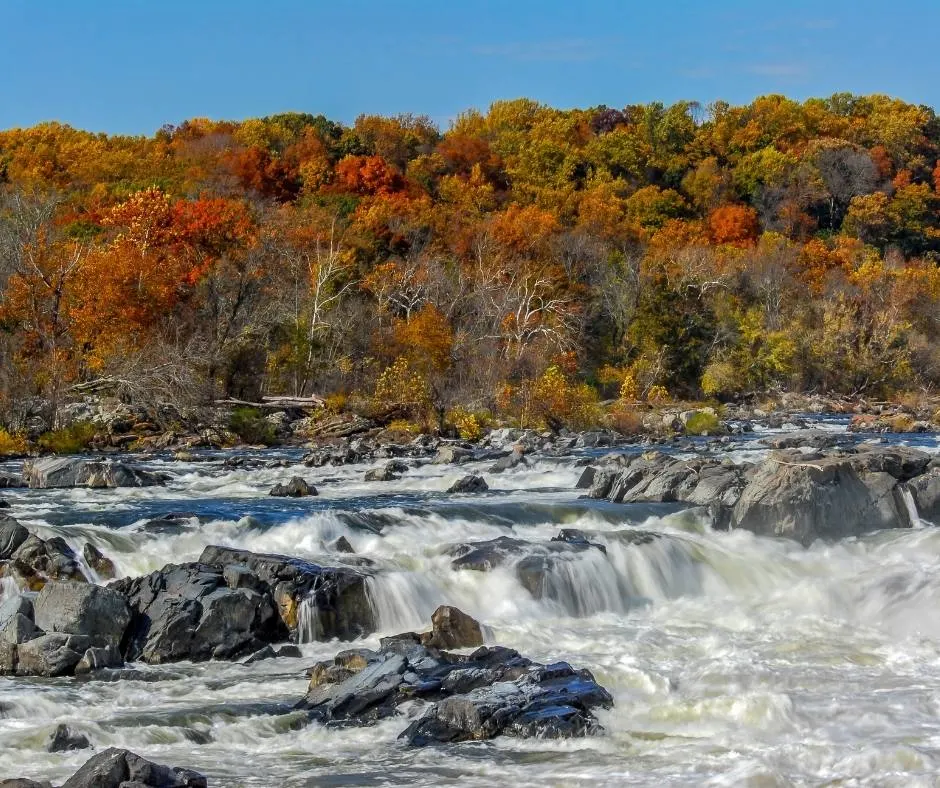 On the Maryland side of the Potomac River at the Great Falls Tavern Visitor Center, families can learn about the historic C & O Canal and even ride a mule drawn canal boat through the locks during the summer.
The Great Falls Visitor Center is also an access point for the Billy Goat Trail. This popular hiking trail closely follows the river from the Great Falls area back towards Washington DC with a notorious 40-foot rock scramble.
For families that forgot to bring their hiking boots on vacation, the C & O Canal Towpath is a level path that is bike, stroller, and pet-friendly.
On the Virginia side of the river, there is also a visitor center run by the National Park Service at Great Falls Park. The Potomac Heritage National Scenic Trail runs through this region. Nearby Scotts Run Nature Preserve and Riverbend Park are also good choices for families looking day trips in Virginia.
3. Steven F. Udvar-Hazy Center and Manassas National Battlefield Park- 30 Miles from Washington DC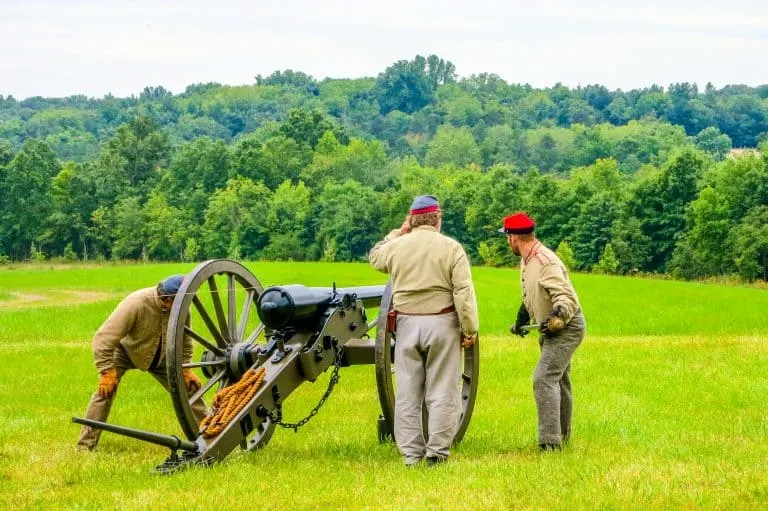 If your family likes the Smithsonian National Air and Space Museum on the National Mall, you'll love the Smithsonian's Udvar-Hazy Center located west of the capital in Virginia near Dulles Airport.
The museum features the Space Shuttle Discovery and the Enola Gay. There is plenty of room in the stadium-sized airplane hangar to feature a variety of the world's most notable aircraft.
The museum also includes a tower with an amazing view of the runways at the Dulles International Airport and an IMAX theater. This is a must-do day trip from Washington DC for airplane lovers.
Visit the Manassas National Battlefield Park on this Washington DC Day Trip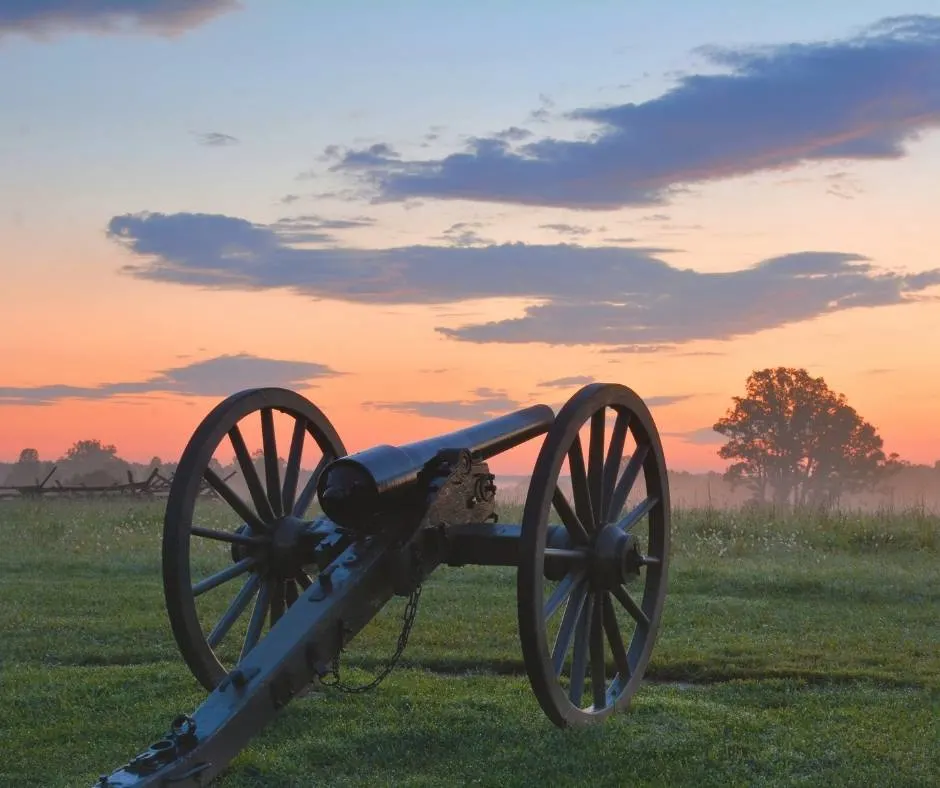 Despite the fact that the Udvar-Hazy Center has more than 150 airplanes, it's unlikely that you'll need an entire day at the museum. Families should consider extending their day trip from Washington DC to include the Manassas National Battlefield Park to the south. Two Civil Bar battles were fought at the battlefield by the current city of Manassas near Bull Run. The first battle was fought just months after the war began at Fort Sumter. The second was fought about a year later.
Several times throughout the spring, summer, and fall, there are living history displays that include infantry and artillery demonstrations. Families fascinated by Civil War history should not miss the Ben Lomond Historic Site, a historic home in Manassas that was used as a Civil War hospital and now offers tours.
Looking to Dive Deeper into the History of Prince William County, Virginia? Check out Trekaroo's Road School: Civil War and American History in Prince William County, Virginia.
4. Annapolis, MD- 32 Miles from Washington DC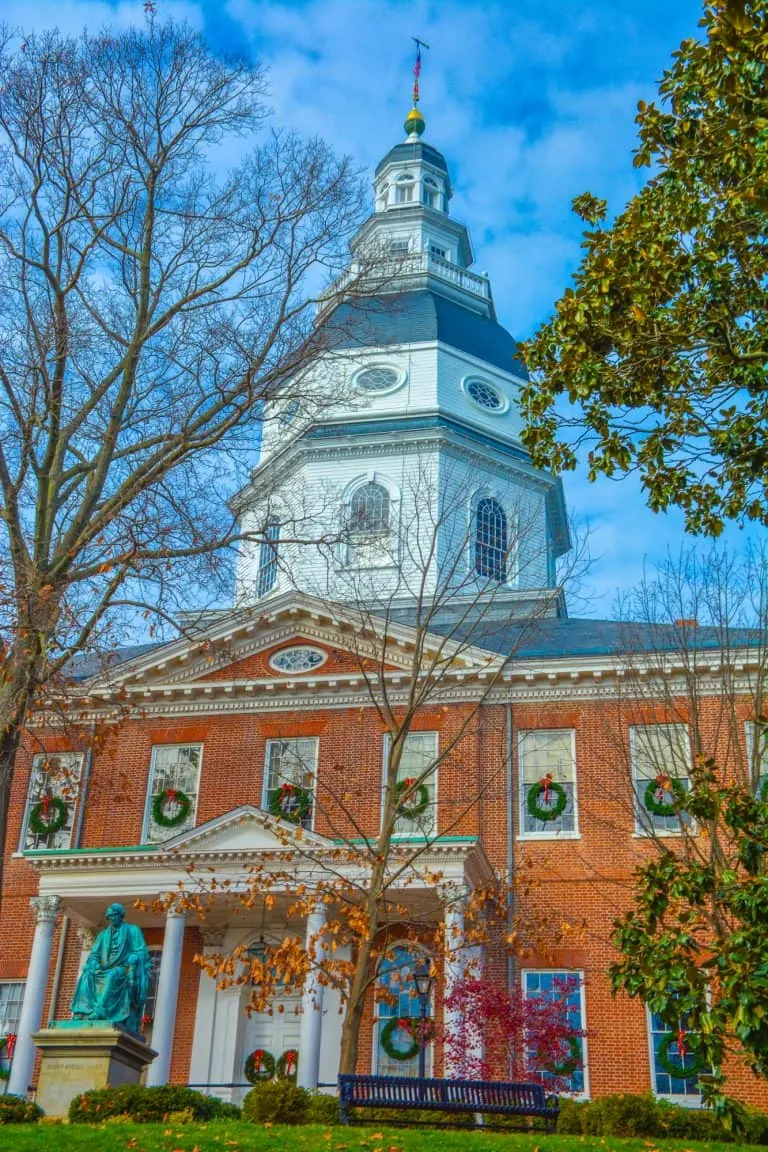 Like Washington DC, Annapolis is also a capital city. It also has its share of service men and women in uniform due to the presence of the US Naval Academy.
Aside from these superficial similarities, Washington DC and Annapolis could not be more different. Washington DC is full of hurried politicians and tired tourists while the small city of Annapolis is centered around its charming downtown and cobblestone streets.
In between breakfast at Chick & Ruth's Delly, a snack at the Annapolis Ice Cream Company, and browsing the lovely Annapolis Bookstore, families will want to make to sure that their visit to Annapolis includes both the Maryland State House and the US Naval Academy.
The Maryland State House, which served as the US Capitol for nearly a year in 1783-1784, saw the resignation of George Washington from his role as Commander-in-Chief of the Continental Army and the ratification of the Treaty of Paris.
Now the State House is home to the Maryland State Assembly. Its Old Senate Chamber has been meticulously restored to serve as a museum detailing the history of the building.
The US Naval Academy is a beautiful university campus sitting on the banks of the Severn River as it joins the Chesapeake Bay. Families can take a guided tour of the campus.
5. Baltimore, MD- 41 Miles from Washington DC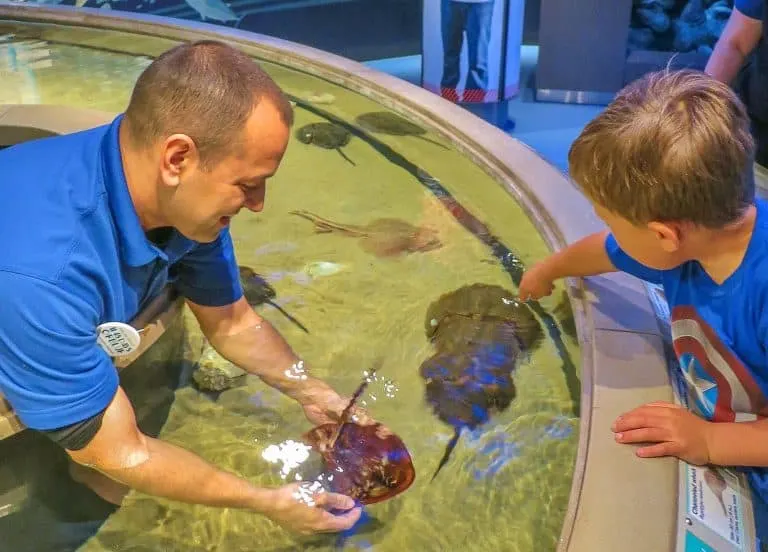 To be perfectly honest, Baltimore deserves much more time than a day trip from Washington DC would ever allow. The city is rich in history and boasts museums that rival those of is major metropolitan neighbors.
If your family has only one day to tour the city of Baltimore, I recommend visiting both the world-class National Aquarium located in Baltimore's Inner Harbor.
The city's most important historic site, Fort McHenry National Monument and Historic Shrine, where the American flag that inspired Francis Scott Key's famous poem turned national anthem waved in the dawn's early light is also a highlight.
Have a bit more time? Make a stop at either the Walters Art Museum or the Baltimore Museum of Art; both are kid-friendly and free!
Have more time to spend in Baltimore? Check out Trekaroo's Top 10 Things to do in Baltimore with kids.
6. Fredericksburg, VA- 54 Miles from Washington DC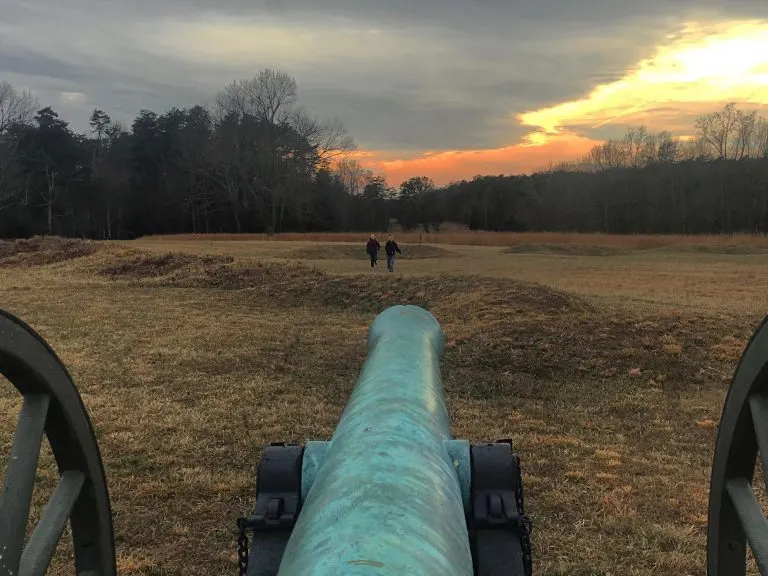 Tired of the impersonal crowds of the Nation's Capital? Fredericksburg is an easy day trip from DC on I-95 or the VRE train.
Folks in Fredericksburg greet you in the stores, on the street, and even wave to you on the Trolley Tours of Fredericksburg. In fact, our favorite part of a visit to Fredericksburg is the people. There is plenty of Southern small town charm and so much to do on this day trip from DC!
Fredericksburg has an activity that match the interests of everyone in the family. History lovers are sure to enjoy any of the four Civil War battlefields in the Fredericksburg & Spotsylvania National Military Park.
Children love the Hugh Mercer Apothecary Museum where they can interact with the "doctor's assistants" that greet visitors upon entry. Hiking at Government Island or visiting the Virginia Outdoor Center for kayak rentals is a sure bet for outdoor enthusiasts.
Check out more of what Trekaroo has to say about Family-Friendly Fredericksburg, Virginia.
7. Harpers Ferry National Historic Park- 63 Miles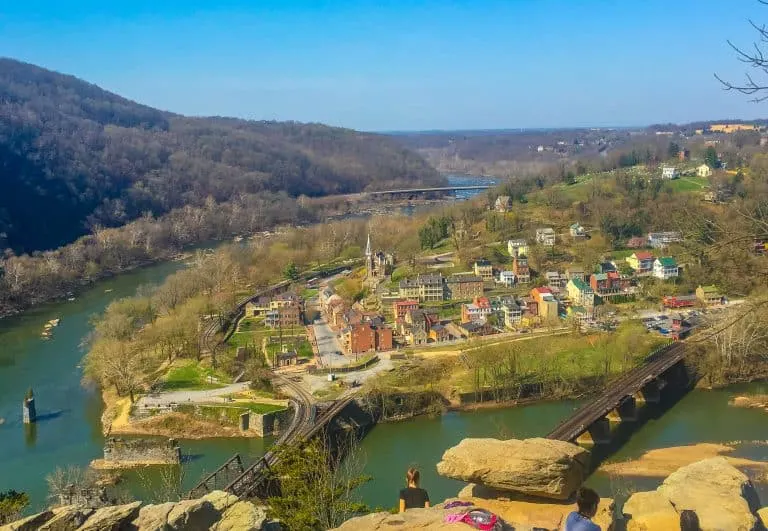 There are more historic sites and battlefields on this list than any family could fit into a single visit to Harpers Ferry. However, Harpers Ferry is so much more than just a historic site.
Yes, there's plenty of history from Thomas Jefferson's "stupendous" view atop what is now known as Jefferson's Rock to John Brown's Raid on the Federal Armory at Harpers Ferry in 1859. However, Harpers Ferry is also where the Appalachian Trail crosses the Potomac River from Maryland into West Virginia.
The best way to enjoy this region where the states of Maryland, Virginia, and West Virginia converge and the Shenandoah meets the Potomac is to simply get outdoors by hiking, rafting, floating downriver or playing up in the trees.
Trekaroo families have enjoyed rafting down the Shenandoah River, zip lining through the trees, and climbing around on an aerial adventure park with Harpers Ferry Adventure Center.
River and Trail Outfitters and River Riders have similar adventures to offer families. My daughter and I enjoyed a lovely afternoon last summer floating down the Shenandoah with River and Trail Outfitters.
Extend Your Day Trip from Washington DC with a Visit to Antietam National Battlefield in Maryland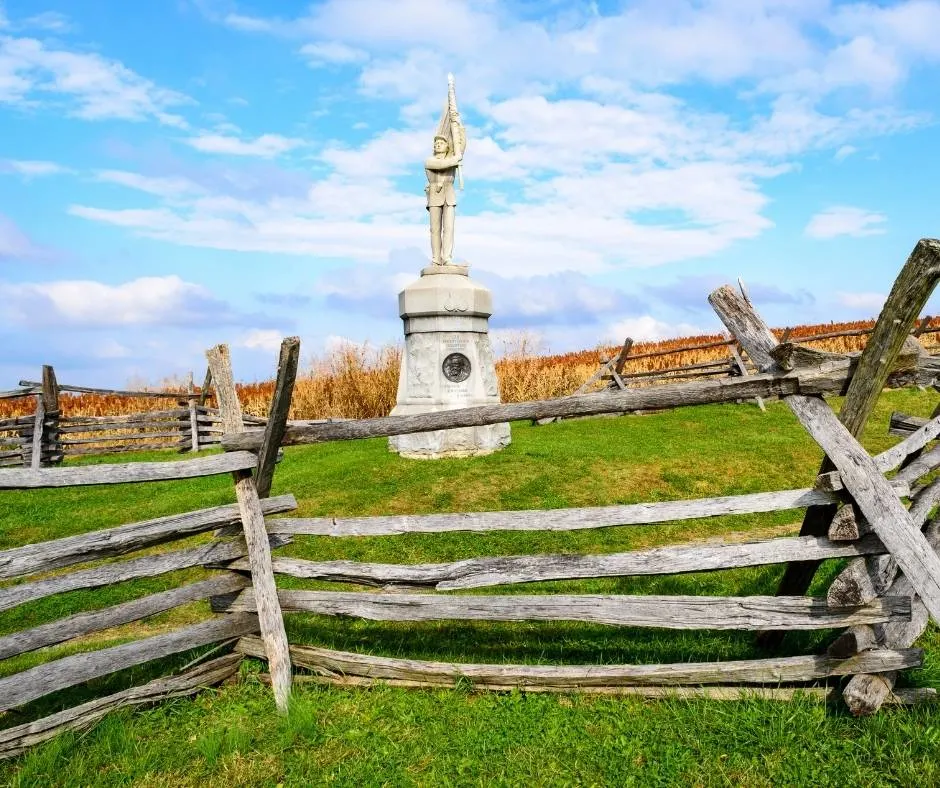 Antietam National Battlefield, the location of the "bloodiest one day battle in American history," is a scenic 25-minute drive from Harpers Ferry. History buffs will already have this historic location on their must-visit list.
This is also the perfect stop for families who would like to visit the location of one of the most important Civil War battles yet don't have the time to visit Gettysburg. There's a small visitor center with a few exhibits detailing the history of the battle and ranger talks. This is one of the best educational day trips in Maryland.
Want to extend your vacation to spend more time in the Shenandoah Valley ? Check out Trekaroo's overview of the Shenandoah Valley Kids Trail.
8. Front Royal Entrance to Shenandoah National Park- 72 Miles from Washington DC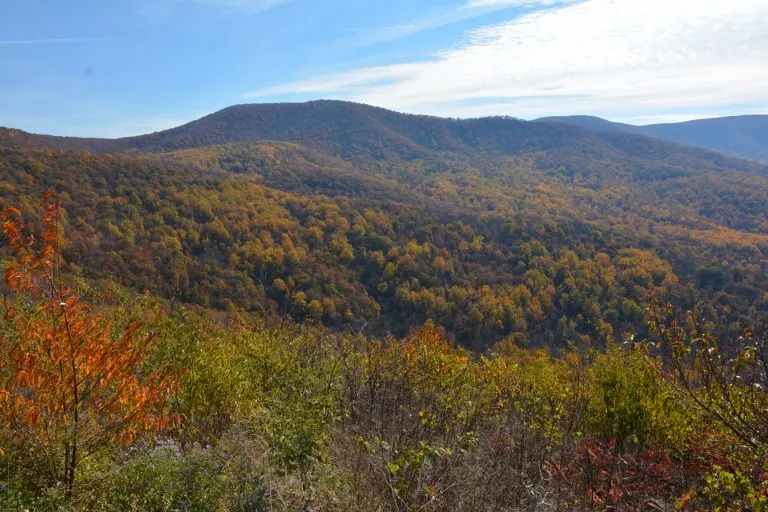 A day trip to Shenandoah National Park will undoubtedly result in more driving and hiking than any other day trip from DC on this list. However, once you're out on the trail in the Blue Ridge Mountains, all the city traffic and crowds will be a distant memory.
Don't forget to stop at the Dickey Ridge Visitor Center upon entering the park. Rangers at the visitor center will be able to give your family a few options for hiking trails.
My kids enjoy the short hike up to Mt. Marshall, about a 16-mile drive from the northern park entrance. Like many of the viewpoints along Skyline Drive, it provides plenty of opportunities to rock scramble.
If you brought your hiking boots along on vacation and you're itching for an adventure, I recommend planning a hike to Overall Run Falls. After three miles of downhill hiking from the parking lot at the Hogback Overlook, the Tuscadora- Overall Run Trail begins to run alongside a stream which leads to a series of cascades including the largest waterfall in Shenandoah National Park.
Want to know more about traveling with kids to Shenandoah National Park, one of the best day trips in Virginia? Here's Trekaroo's guide to Hiking in Shenandoah National Park with Kids.
9. Visit Historic St. Mary's City on the Chesapeake Bay- 75 Miles from Washington DC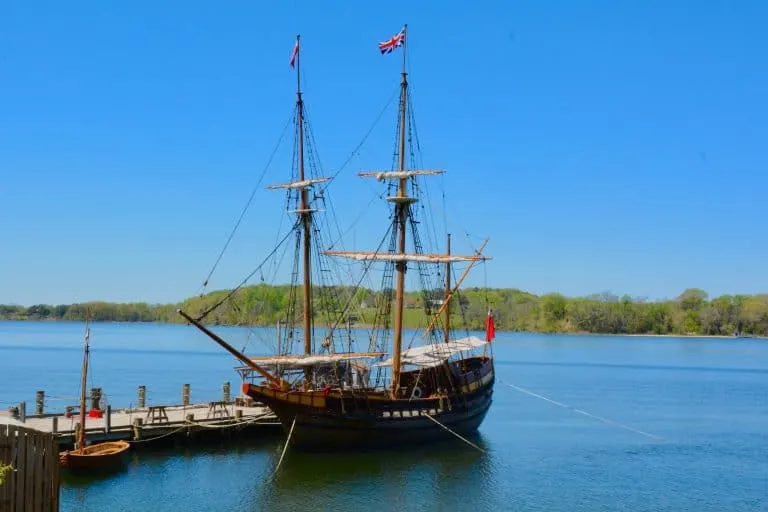 Admittedly, very few tourists make their way down to Southern Maryland where suburban sprawl gives way to rural farmland. However, there are a few reasons why Southern Maryland might be the perfect day trip from DC for your family.
First, if your family had wanted to explore Williamsburg and Jamestown on your trip to the Capital Region but just ran out of time in your itinerary, you'll want to check out Historic St Mary's City.
Historic St Mary's is a living history museum very similar to Virginia's Jamestown Settlement. At St Mary's families can experience early colonial Maryland. Families can tour the Maryland Dove, a ship similar to the one that colonists used to transport tobacco to Europe. Touring the ship and learning how to use early navigational tools is so much fun for kids.
One of the best ways to get a feel for authentic Maryland is to spend time on the Chesapeake Bay. Driving from St Mary's to Solomons across the Patuxent River, provides opportunities to explore more on a day trip in Maryland.
Families can explore the Calvert Marine Museum, which is home to one of the best exhibits that I have seen on the ecology of the Chesapeake Bay.
Another option is to drive up the bay further to the Flag Ponds Nature Park to search for shark teeth washed off the Calvert Cliffs. Simply strolling the Solomon's Island Boardwalk is also a relaxing way to spend an afternoon on a day trip in Maryland.
10. Gettysburg National Military Park- 83 Miles from Washington DC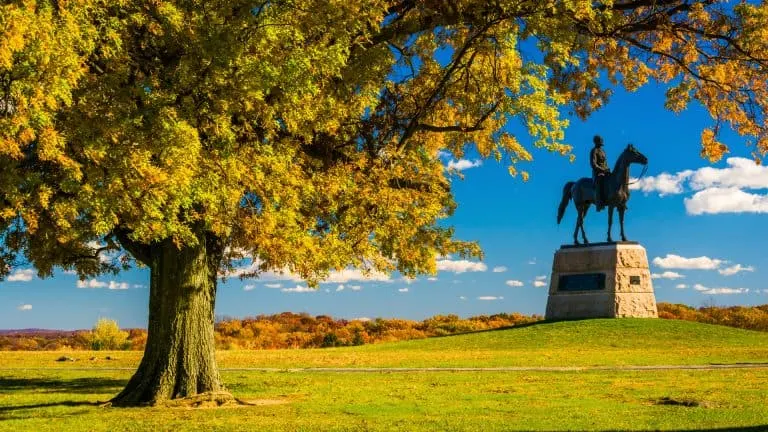 After reading the Gettysburg Address off the walls of the Lincoln Memorial and seeing the flags draped over the location where President Abraham Lincoln was shot in Ford's Theater, it seems only appropriate to make the day trip from DC to the location of the Battle of Gettysburg.
At Gettysburg families can imagine what life was like for Americans during the most notable battle of the Civil War.
A day trip from DC to Gettysburg is certainly manageable for families with older children. However, it is a long day.
A full visit to Gettysburg National Military Park should include checking out the museum, seeing the video and cyclorama, going on a tour of the enormous battlefield either as part of a tour group or in your own car, and walking out to various viewpoint and cemeteries along the battleground tour route.
Want to know what is like to visit Gettysburg with your family? Read Trekaroo's How to Visit Gettysburg with Kids.
Further Afield
Of course, there are many possible day trips more than 100 miles from Washington DC. Ocean City, Colonial Williamsburg, Busch Gardens, Richmond and Philadelphia are all a 2-3 hour drive from Washington DC.
Yes, they are possible day trips, but it would be an exhausting day, especially with kids. We suggest you make them overnight trips instead.
Many thanks to Northern Virginia Superoo Michelle Carbone for contributions to this article.
Disclosure: The authors of this article were hosted by Visit Annapolis, Visit Fred, and Visit Balitmore. All opinions are our own.