Exploring NYC with teens is a treat! From eating and shopping to museum exhibits and Broadway shows, there are so many things to do in NYC with teenagers. If an urban trip with rides on the subways, walking through Greenwich Village, and shopping on 5th Avenue is something your teens crave, they will not be disappointed.
It's easy to spot celebrities around town, including their favorite YouTubers, and enjoy some of the food is the best in the world.
More importantly, visiting NYC also gives parents a chance to reconnect with their teens. Creating a schedule is a smart idea. There's so much to do, but be sure to carve out time to simply wander the streets so your teenagers can discover new things to do along the way.
We have the low-down on things to do, places to eat, and where to stay in New York City with our helpful list of 15 things to do in NYC with teenagers. We also suggest that you purchase a New York CIty Pass if you are going to visit multiple major attractions on your next visit. My family used ours on our last visit and found it to be a great value.
Fun Things to to in NYC with Teens
1. Visit One of NYC's Many Art Museums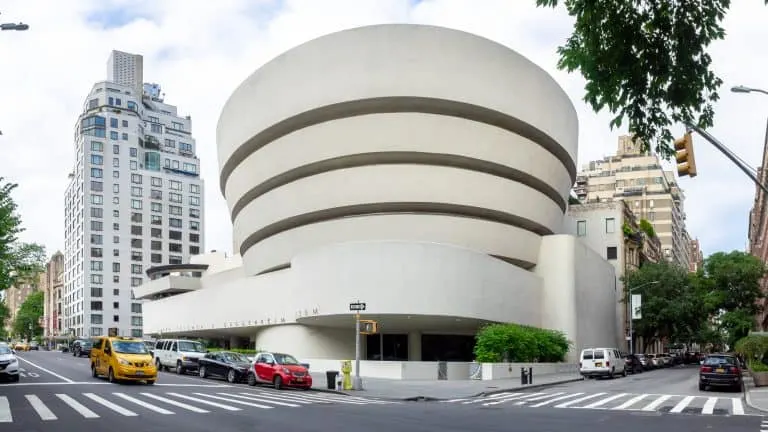 If your teenager is into modern art, don't miss the Museum of Modern Art (MOMA). It features every modern artist from Pablo Picasso to Salvador Dali to Frida Kahlo.
The Museum Mile, is a stretch along Fifth Avenue that is full of art museums. The Solomon R. Guggenheim Museum is very impressive, with famous works by Jackson Pollock and others displayed beautifully.
Other noteworthy museums include El Museo del Barrio, Cooper Hewitt Museum of Design, and the well-known Metropolitan Museum of Art. The Met features everything from tribal artifacts to works by Vincent Van Gogh. Art enthusiasts can spend days inside this sprawling museum.
There's also the Whitney Museum of American Art. Located in the Meatpacking District on the High Line, it is NYC's latest addition to the modern art scene. It's a great place to introduce teenagers to the likes of Edward Hopper and Georgia O'Keefe.
2. Take Your Teens to the High Line & Hudson Yards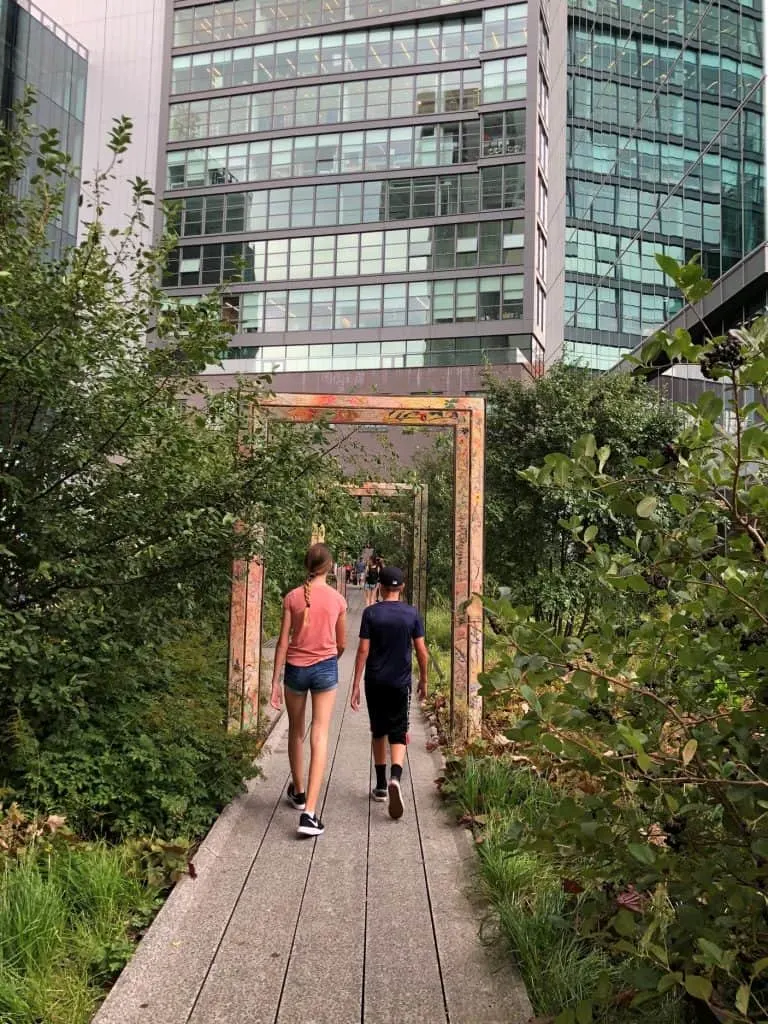 Starting at 14th Street, the High Line is a 1.45-mile-long elevated linear park, greenway and rail trail created on a former New York Central Railroad on the west side of the city. The High Line offers lounge chairs, which teens will love lazing in, as well as nature walks, dance performances, food vendors, and art installations all year long.
There are a ton of restaurants, bakeries, chocolate shops, and food vendors right underneath the railway in Chelsea Market. Teens won't mind walking the length of the High Line because the views are so Instagrammable.
At the top of the High Line at 34th Street, you'll find Hudson Yards, a new part of New York City with skyscrapers, a shopping mall, a performing arts center called The Shed, and The Vessel- a 150-foot shiny sculpture made from 154 interconnected staircases, which teens will love climbing and Snapchatting about.
Capture incredible memories of your NYC family vacation with Flytographer. Flytographer has a network of incredible professional photographers ready to come to you and help your family create the ultimate souvenir of your special trip in places like the High Line. Trekaroo is proud to be a Flytographer customer and affiliate.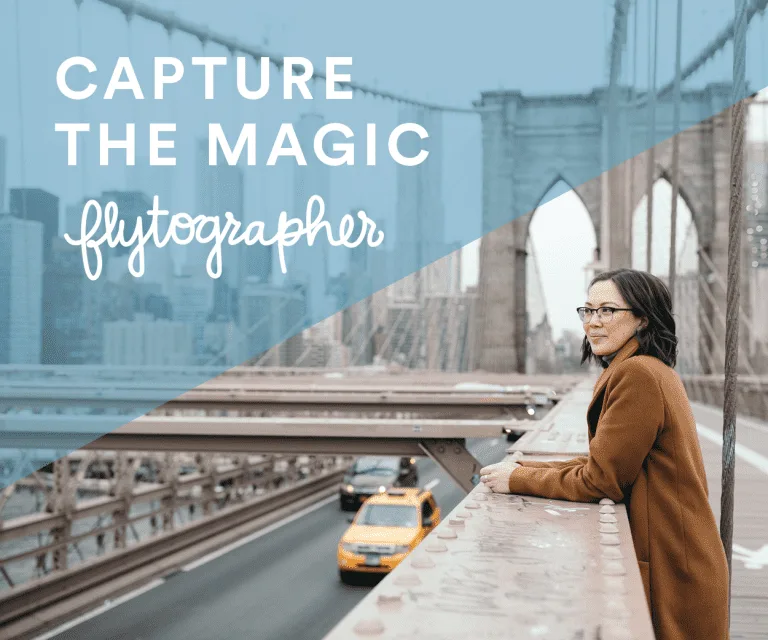 3. Teens Love to Shop Until They Drop in NYC
Teens love to shop! A trip to the Soho neighborhood is essential when shopping with teens in NYC. Stick to the well-known shops on Broadway, and you will have guaranteed happiness.
Williamsburg, Brooklyn is another great place to place for teenagers to shop for vintage clothing, records, accessories, and other beloved teen items.
The Brooklyn Flea is a great market for crafts, vintage clothing, and other quirky finds, held on weekends in Brooklyn, featuring goods from over 100 local vendors. It's a great place teenagers can find vintage jewelry, handbags, and vinyl for music fans.
If you're in NYC on a Saturday, don't miss Shmorgesburg for encounters with some serious food vendors. Times Square is also a place for shopping, with a fair amount of chains that teens love such as Forever 21 and American Eagle.
Looking for more fun with your teenagers? Here are 10 great vacations for teens.
4. Head Downtown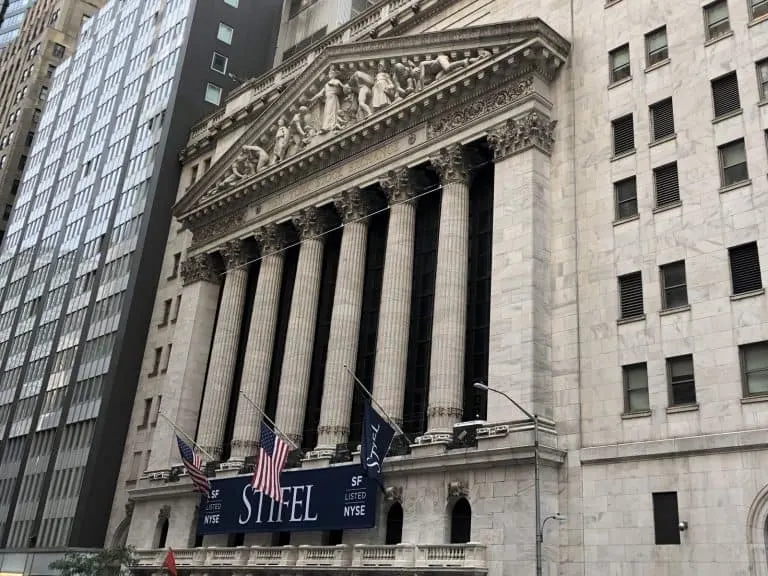 Downtown Manhattan's Wall Street has changed significantly since 9/11. One World Trade Center became the Freedom Tower, which demands a visit. The 9/11 Memorial is heavy (as in sad), but teenagers will appreciate learning about this important part of NYC history. It's free to walk around outside and view the memorial fountains, where the names of the victims are etched in the place where the two towers once stood.
South Street Seaport has been revitalized with many new restaurants and it's a great place to watch boats during sunset. There's often live music, too! Take your kids to see the NY Stock Exchange, Federal Hall National Memorial, and the Fearless Girl statue (a must for young girls). For a snack or meal, pop into Eataly for fresh Italian pasta and gelato.
5. Take a Ferry to the Statue of Liberty and Ellis Island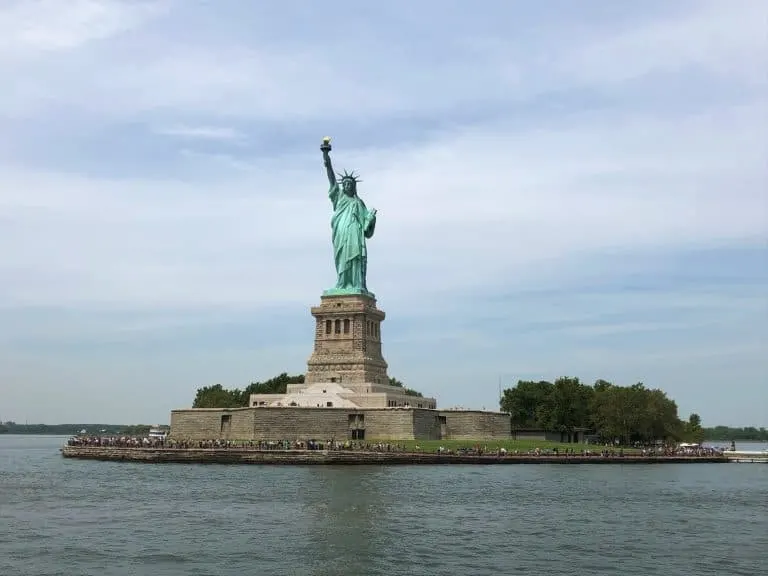 If your heart is set on climbing Lady Liberty, plan well in advance and book your tickets online, particularly on holidays or weekends which happen to be peak tourist times. The views from the top are stunning and well worth the trip up.
If you can't secure tickets to climb the monument, the Statue of Liberty is still worth visiting. Arrive at National Park headquarters early in the day to secure your ferry ticket and get through security. Once on the island you will find a visitor center, free audio tour, and concessions.
Ellis Island is also a must-visit for teens on a visit to NYC. Ferries leave from Liberty Island for Ellis Island every 25 minutes. The island hosts the Immigration Museum, and is a wonderful education on the history of immigration to NYC over the past century. Both monuments have Junior Ranger programs.
Trekaroo Tip: We highly recommend purchasing a New York CityPASS for everyone in your group when heading to NYC. CityPASS will allow you to save 44% on some of our favorite NYC attractions including the Met, American Museum of Natural History, Empire State Building, the 9/11 Memorial, Ferry to Statue of Liberty and Ellis Island, and so much more.
6. Spend Time on the Upper West Side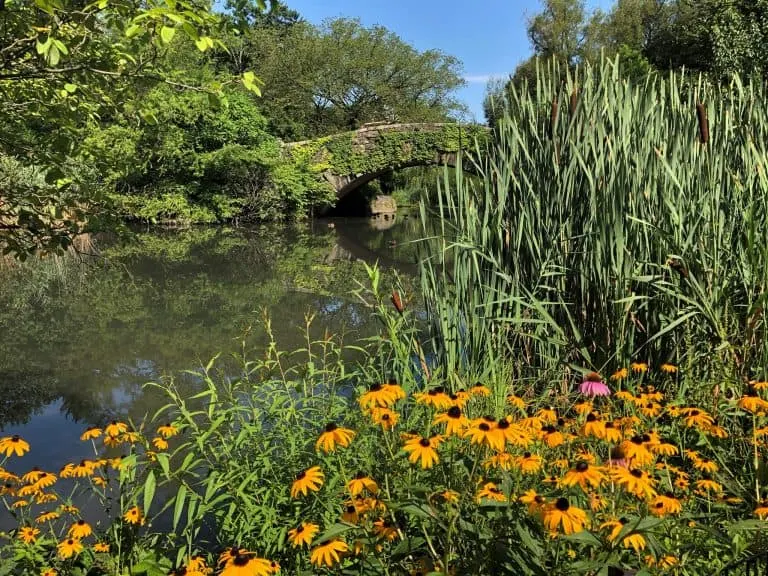 Rent bikes and ride through Central Park with your teenagers. Be sure to stop at Strawberry Fields, the area of the park dedicated to the memory of John Lennon. You and your teens will often find musicians strumming Beatles tunes. The Central Park Zoo, the Great Lawn, and free Shakespeare in the Park at the Delacorte Theater are also worthy of your "to do" list.
The American Museum of Natural History, located on Central Park West, is the largest natural history museum in the world. There is truly something for everyone in this museum, from massive dinosaur skeletons to an exhibit filled with precious gems from around the world.
7. Stop By the Studio of Your Favorite Morning Talk Show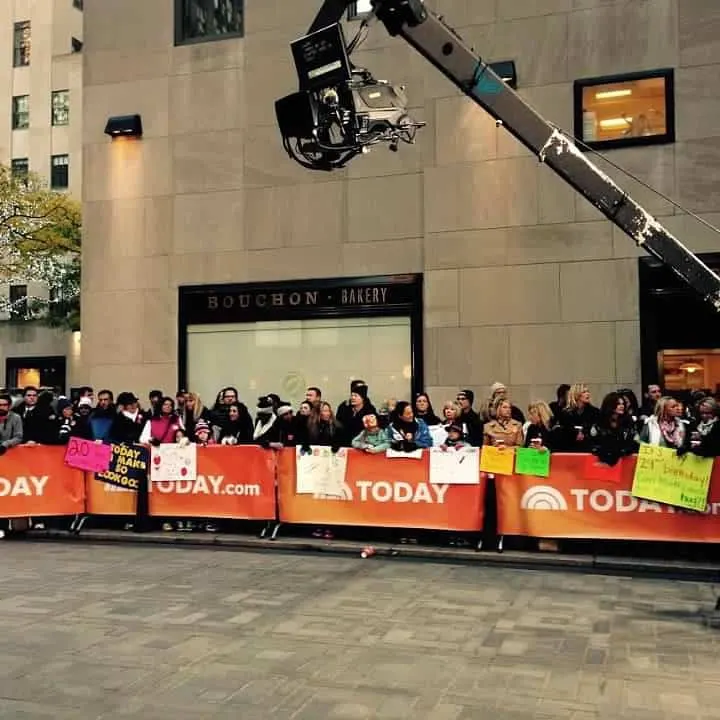 Stop by one of the TV networks to get a glimpse of you and your teen's favorite morning talk shows. "CBS This Morning," "The View," and "Live with Kelly and Ryan" film in NYC with a live studio audience. Apply early for each, or else get in a stand-by line.
All you have to do to get on "Good Morning America" and "TODAY" is stand outside (but arrive early!). During the summer, several of these shows have live music performers.
Heading to the city for the holidays? Don't miss our article covering the best Christmas events in NYC!
8. Walk Across the Brooklyn Bridge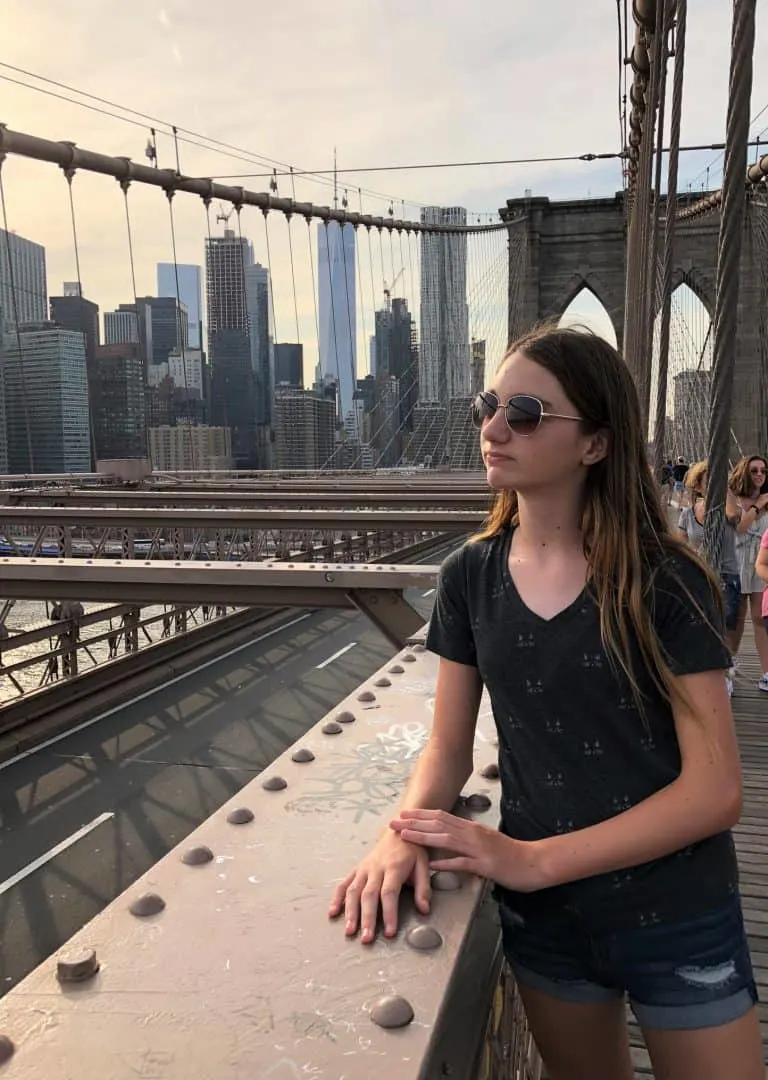 The Brooklyn Bridge is one of the most iconic symbols in NYC. It reaches across the famous East River, from lower Manhattan to Dumbo. It's a 1.3-mile walk across the bridge, but don't worry – your teens will love it.
The views are incredible, so have them take photos galore while walking across. The bridge will take you to DUMBO (which stands for Down Under the Manhattan Bridge Overpass) on the Brooklyn side where your kids can enjoy food vendors at Time Out Market or check out one of the many Brooklyn pizza shops. Be sure to get ice-cream at OddFellows while you're there.
Another great option is to rent bikes and peddle across the Brooklyn Bridge, although you can no longer do this from the top deck. There are several vendors that rent bikes near the bridge.
9. See NYC with Teens from Above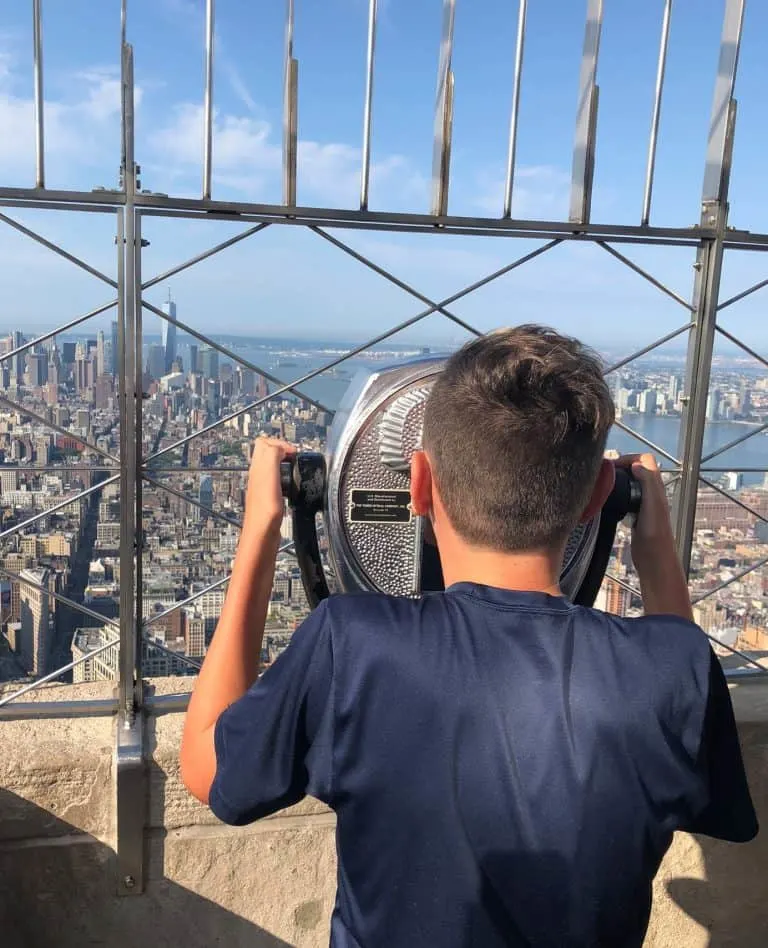 There is no better way to take in the skyscrapers and and sprawling cityscape of Manhattan than heading to the top of one of iconic buildings and checking out the view from above.
If you are seeking out spectacular views of downtown and midtown, head to the Empire State Building. There are several interesting exhibits about the building of this iconic structure which you will pass on your way up.
If you are seeking an epic view of Central Park and uptown, go to the Top of the Rock in Rockefeller Center. There are three different observation decks included with your admission, along with an interactive Beam Walk which simulates walking on a construction beam 69 floors above Manhattan!
Tip: Avoid the crowds by arriving when these attractions open. There were zero lines or crowds on our Sunday morning visit to the Empire State Building.
10. Go to Madame Tussauds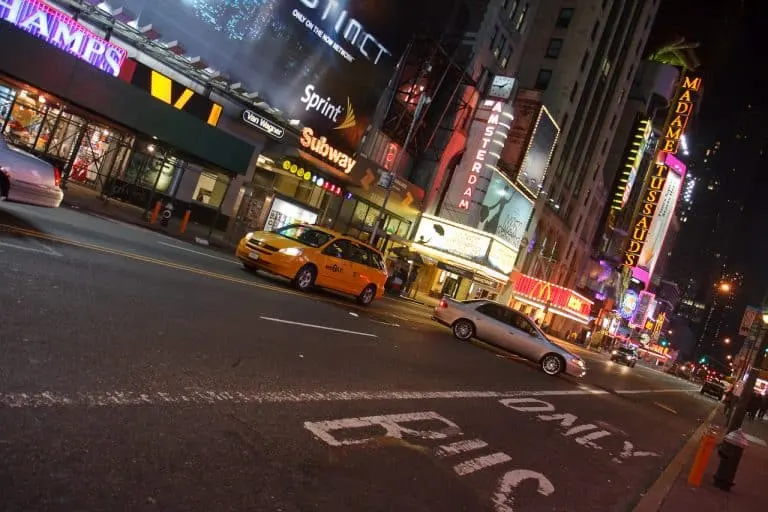 You can't go wrong with a trip to Madame Tussauds with teenagers. In this museum, there are six themed, interactive environments showcasing nearly 200 masterfully crafted, lifelike wax figures, that include Taylor Swift and Jimmy Fallon. The tour is historical and interesting for pop-culture lovers and teens alike.
11. Go on a Culinary Adventure around NYC with Teens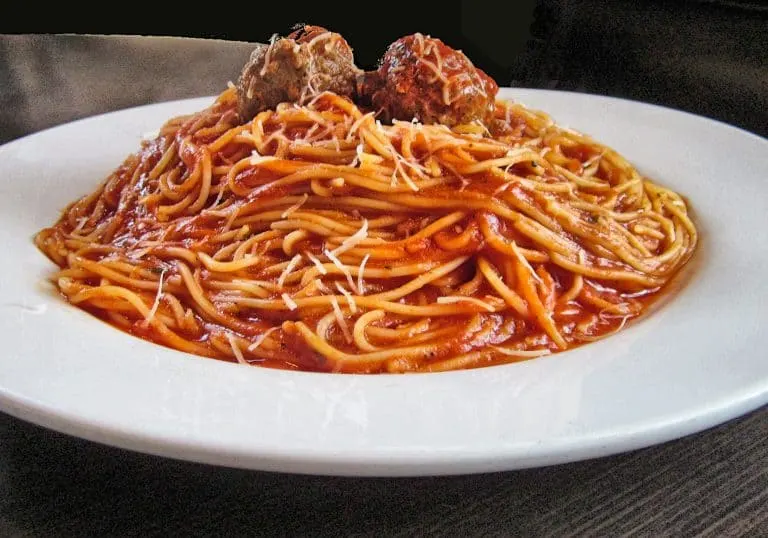 The list of places to eat in NYC for teens is endless, and it's very hard to go wrong. People come here from all over the world to open restaurants, and they generally know their food.
Teen favorites include the Joe's Shanghai in Chinatown, Sugar Factory in the Meatpacking District, Cafe Mogador in the East Village, Toto Ramen in Flushing for a bowl of ramen, Two Boots Pizza in the East Village, RA Sushi for sushi on the Upper West Side, Telly's Taverna in Astoria, Queens, and Bubby's in Tribeca for a bowl of macaroni & cheese.
Or hop on a ferry to the Rockaways in Queens and have a taco dinner at Rockaway Beach Surf Club or head to Arthur Avenue in the Bronx for a heaping bowl of pasta.
Here is a guide we created filled with over 30 kid-friendly restaurants in NYC you won't want to miss!
12. And Don't Forget Dessert!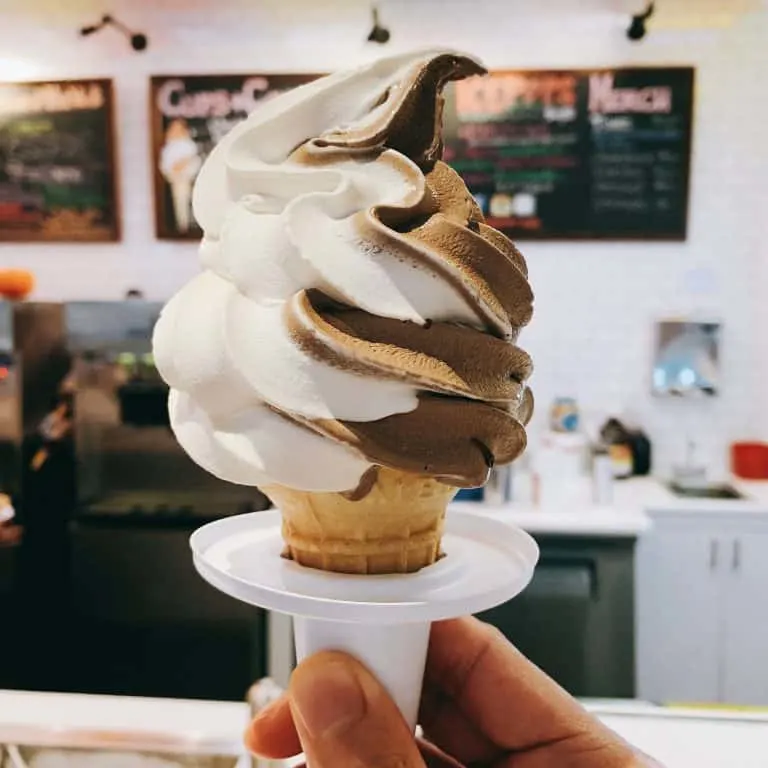 For dessert, head to Big Gay Ice Cream Shop in the East or West Village, Milk & Cream in Soho, DŌ in the West Village for a bowl of cookie dough (yes, cookie dough!), or Schmackery's for the best cookies on the East Coast. Eataly also has great gelato and sweets. Teenagers (and adults, too) flock to Carlo's Bakery Times Square for cupcakes.
13. Take in a Different View of NYC with Teens from a Boat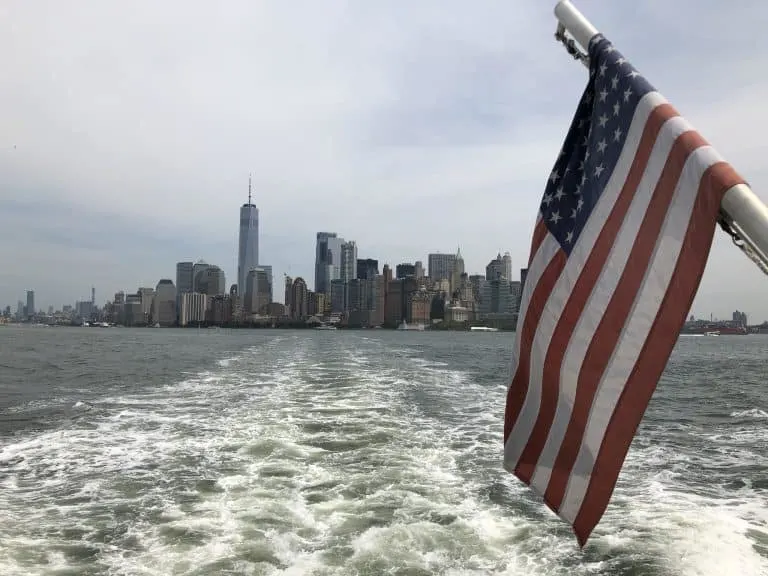 Go on a Circle Line Sightseeing Cruise to see the city in its glory from several perspectives. You'll get a bird's eye view of the Statue of Liberty, United Nations, and the Empire State Building.
Expect to be boating under bridges, passing the Freedom Tower and Governor's Island. Then head to Gotham Market on 45th Street and 11th Avenue afterward for amazing, reasonably priced food from food vendors.
14. See a Broadway Show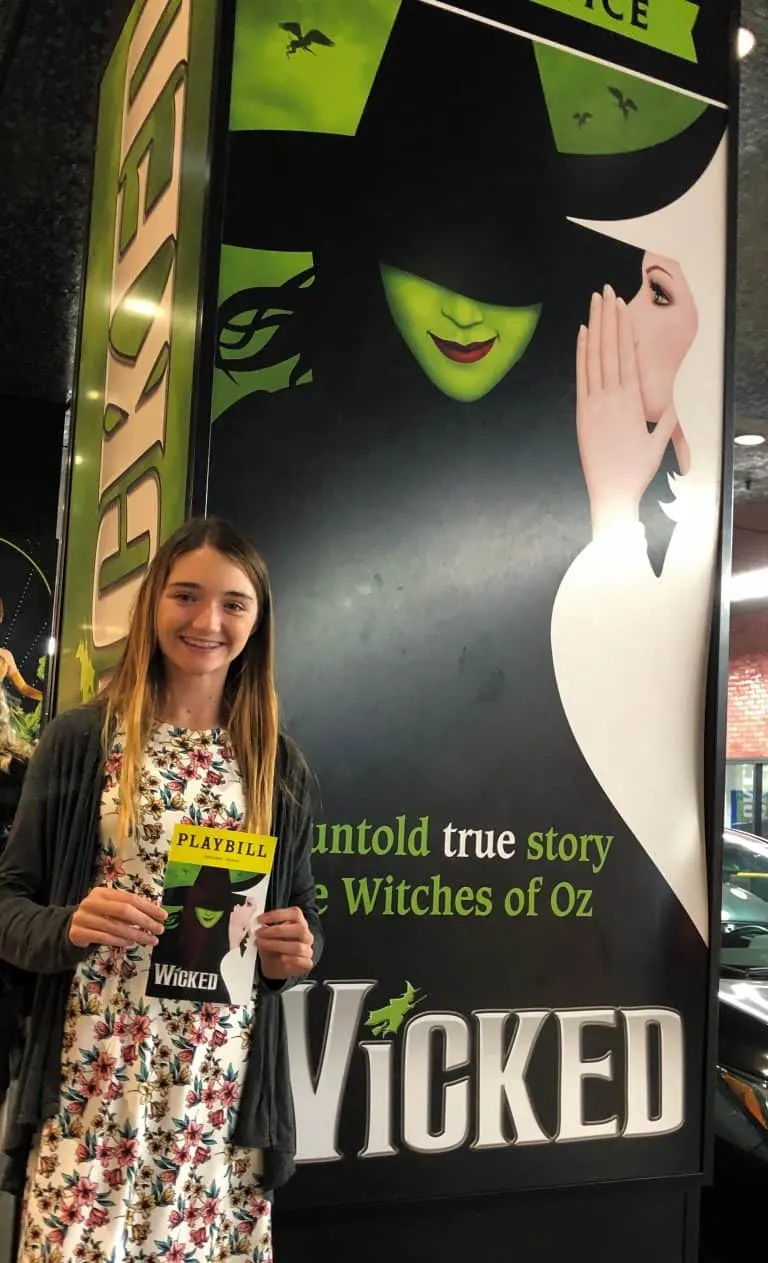 Book ahead to find tickets to a family-friendly show such as Dear Evan Hansen, Wicked, or Hamilton, three shows that teens love. While tickets can be expensive in NYC, opt for half-price tickets at TKTS, found on 46th and Broadway.
There are also discount tickets on TodayTix, an app found on the iPhone. Get student rush tickets for your teenagers, or go right to the box office and ask for cheaper tickets. You never know what the ticket seller will offer closer to the time of the show.
15. Head to Coney Island to Ride the Cyclone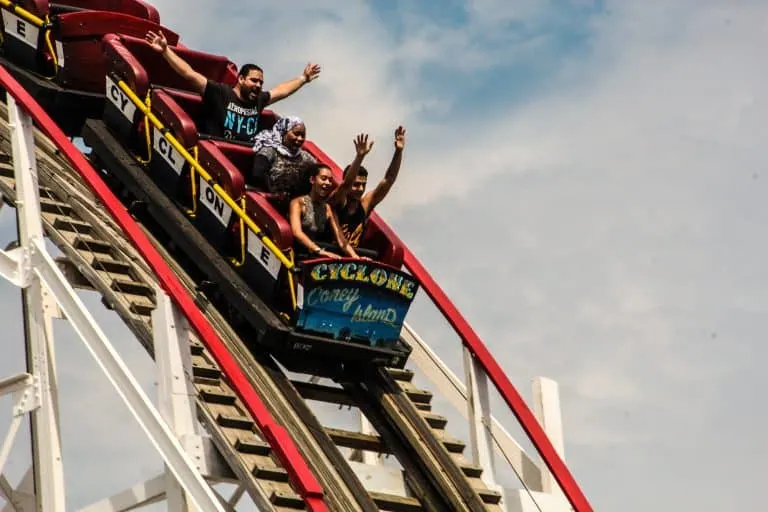 If you have good weather, head to Luna Park in Coney Island for good, old-fashioned rides like the legendary wooden coaster Cyclone. In addition to the dozens of attractions and games at Luna, you'll also want to check out the nearby beach and Nathan's Famous for a loaded hot dog.
Stay in the Heart of the Action in Times Square
Teens will love staying in the heart of Times Square at Aliz Hotel Times Square. It's walking distance to Hudson Yards, the Theater District, Bryant Park, and the High Line. The Aliz is cozy, has an onsite farm to table restaurant, and features a Peloton studio. Read about more of our picks for the best hotels for families in New York City. If you are looking for a good option uptown, check out the colorful Radio Hotel.
Trekaroo tip: The Aliz Hotel is steps away from the theater where "Hamilton" is playing, and any Broadway buff will love the close proximity to that theater and others.
Lead image by Sharlene Earnshaw.
Disclosure: The author was hosted by Aliz Hotel Times Square. All opinions are her own.