Has your family been dreaming of a vacation on the island of Maui? This tropical paradise has been luring mainlanders across the Pacific with visions of palm trees and sunset on the beach for decades. Don't know what to do in Maui? The Valley Isle is full of diverse natural beauty, fun attractions, and Hawaiian culture..
Here are our picks for the top things to do in Maui with kids. We cover all the things you must do in Maui, from snorkeling with sea turtles to exploring the island's lush rainforest. We also share our picks for the best places for your family to stay and where to eat while you explore Maui.
Not sure what to pack or your Maui vacation? Use our FREE Printable Hawaii Packing List.
Maui Family Vacation- 25+ Things to do in Maui with Kids
Go Zip Lining in Maui's Upcountry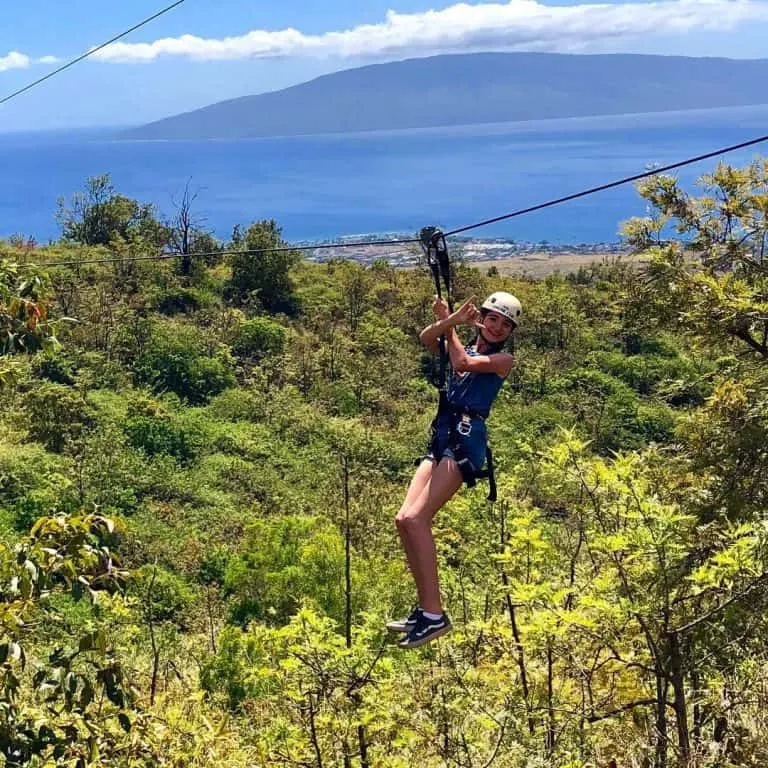 Did you know that the first zipline course in the country was built in Maui in 2002? Skyline Eco-Adventures built their Haleakala zipline in the eucalyptus forests of Maui's upcountry and today, that route as well as their course high above Kaanapali, are some of the best things to do in Maui with older kids.
My children and I had an absolute blast on Skyline Eco-Adventures Kaanapali course. We zipped across ravines with sweeping views of the Maui coastline and Lanai as our backdrop. Our guides shared their Maui culture with us, kept us all laughing, and even found wild guava for the kids to sample.
Kids ages 10 and older can tackle the Kaanapali course. Children eight and above can zip on the Haleakala course.
Camp Maui is another popular place to go zip lining. It is an old World War II marine training base . This spot has seven zip lines, as well as suspension bridges, giant towers, and multiple aerial platforms.
Explore the Rainforest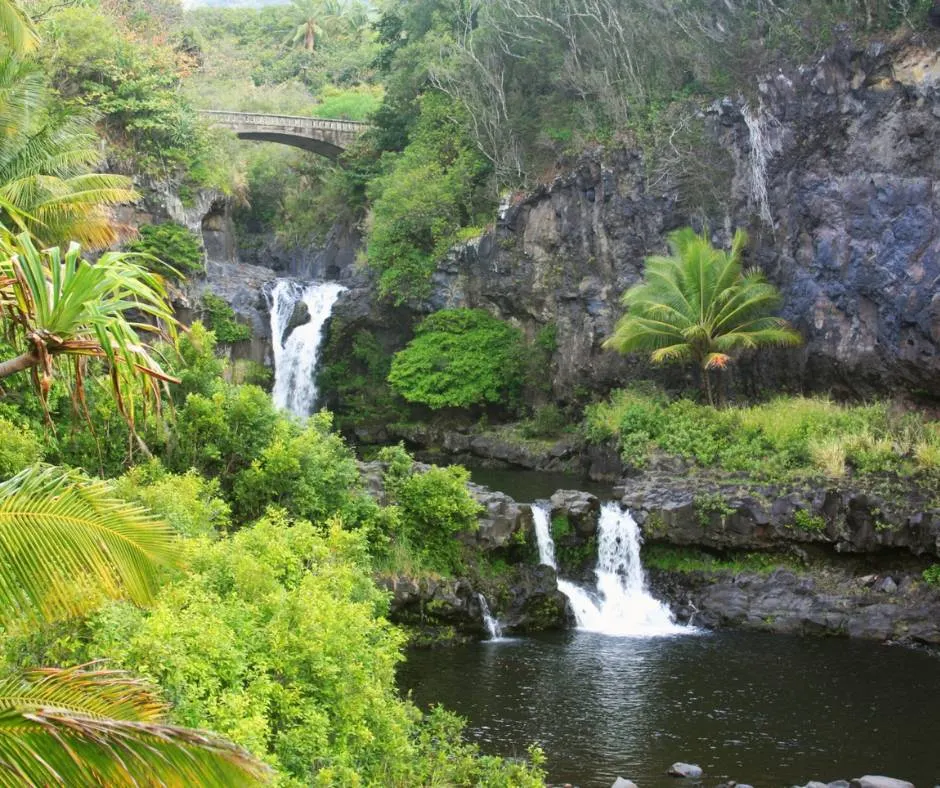 Lush rainforest-covered mountains and dramatic coastal views dominate the Road to Hana, a full-day road trip on Maui's windward side. This famous drive is known for winding roads, one lane bridges, plunging waterfalls, and gorgeous beaches. The drive is long but worth the effort.
It is best to get a very early start (leave West or South Maui by 6am) to beat the crowds. I suggest driving straight to Oheo Gulch and then making all the stops on the Road to Hana on the way back. This will give you plenty of time to enjoy the Seven Sacred Pools and take a great hike.
The Pipiwai trail leads hikers through a towering bamboo forest to the impressive Waimoku Falls (4 miles round trip). Waimoku Falls is one of the gorgeous Maui waterfalls you don't want to miss.
Driving the road to Hana is not for everyone, so if you are hesitant to go it on your own, there are several guided tour options as well. This allows you to focus on the scenery instead of stressing about the drive.
Trekaroo Tip: Gypsy Guide has a great app that works with GPS which will tell you all the great places to stop on the road.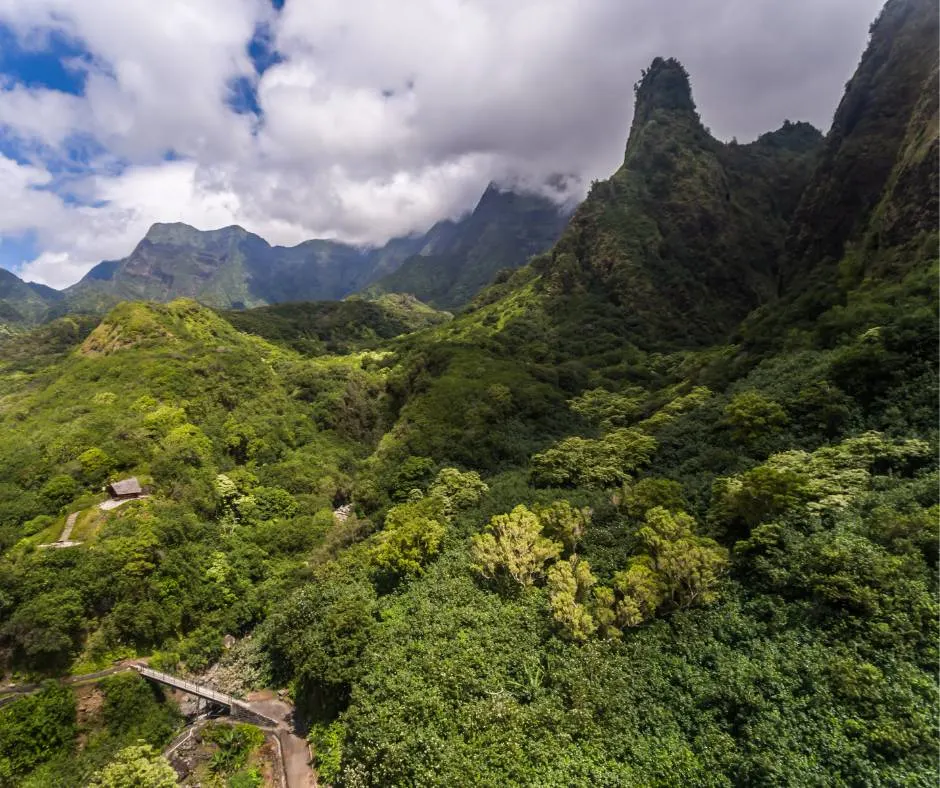 If your family isn't up for an all-day drive, consider heading to the Iao Valley in the West Maui Mountains instead. This park is home to the famous Iao Needle where King Kamehameha had a famous battle with Maui's army.
Views from the observation deck are impressive. There is an easy rainforest walk and a nature center for families to enjoy. Come early in the day to have the best chance of avoiding the clouds and enjoying the views.
Capture incredible memories of your Hawaiian family vacation with Flytographer. Flytographer has a network of incredible professional photographers ready to come to you and help your family create the ultimate souvenir of your special trip. Trekaroo is proud to be a Flytographer customer and affiliate.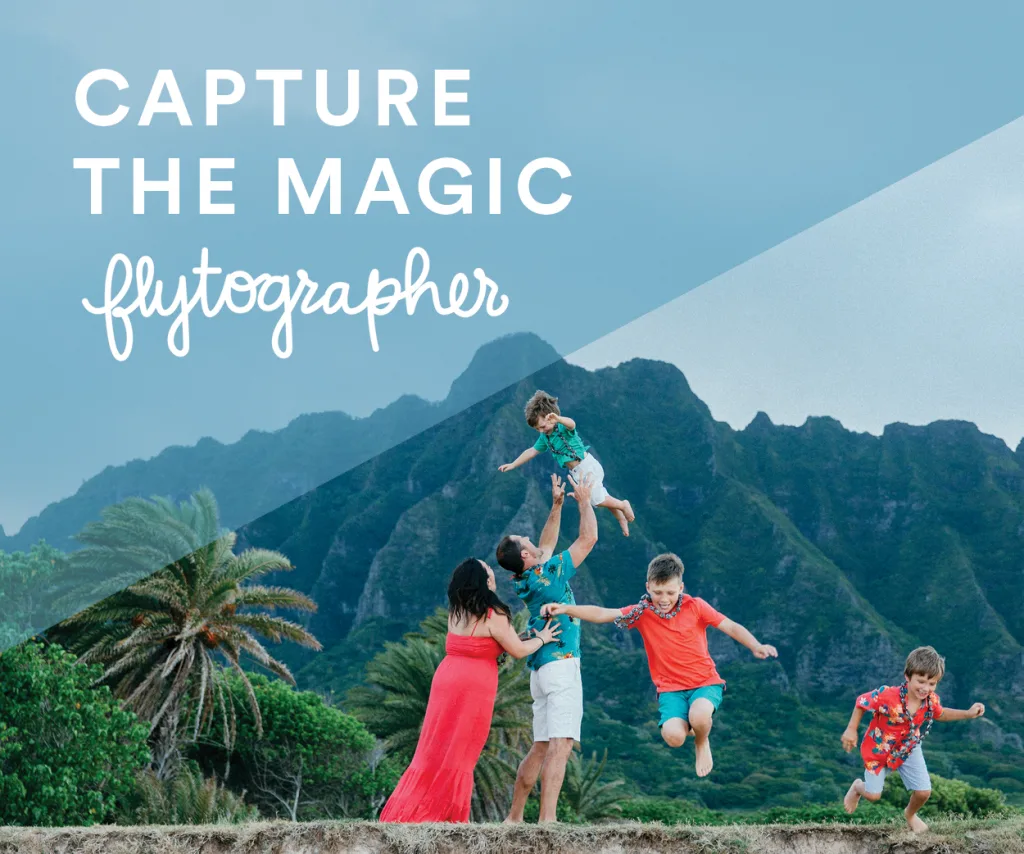 Hang Ten, Maui Style
I live about 12 miles from the Pacific Ocean in California but you won't get me in the water most of the year without a thick wetsuit. When I am in Hawaii, it is almost impossible to get me out of the water.
The warm water and gentle surf break in Lahaina makes it a great spot for families to learn how to surf. Surfing with your family is definitely a memorable thing to do in Maui.
I have had surf lessons before but was impressed by how great Goofy Foot Surf School was with beginners. Their group lessons are open to anyone age nine and above, and the teacher to student ratio is never more then 5:1.
Our instructor did a great job of focusing on each person individually so we each had a real chance of standing up on the board. My kids both popped up in no time! If you have children under nine, private lessons are a great option.
The surf school provides rash guards, reef shoes, and surf boards so all you need to bring is your bathing suit, sunscreen, and an adventurous spirit. I especially appreciated that professional photos were included in the cost of our group lesson so that I could be more present instead of focused on trying to capture the perfect shot.
Good to know: If stand up paddleboarding is more your speed, Goofy Foot offers lessons and rentals for SUP as well.
Attend a Luau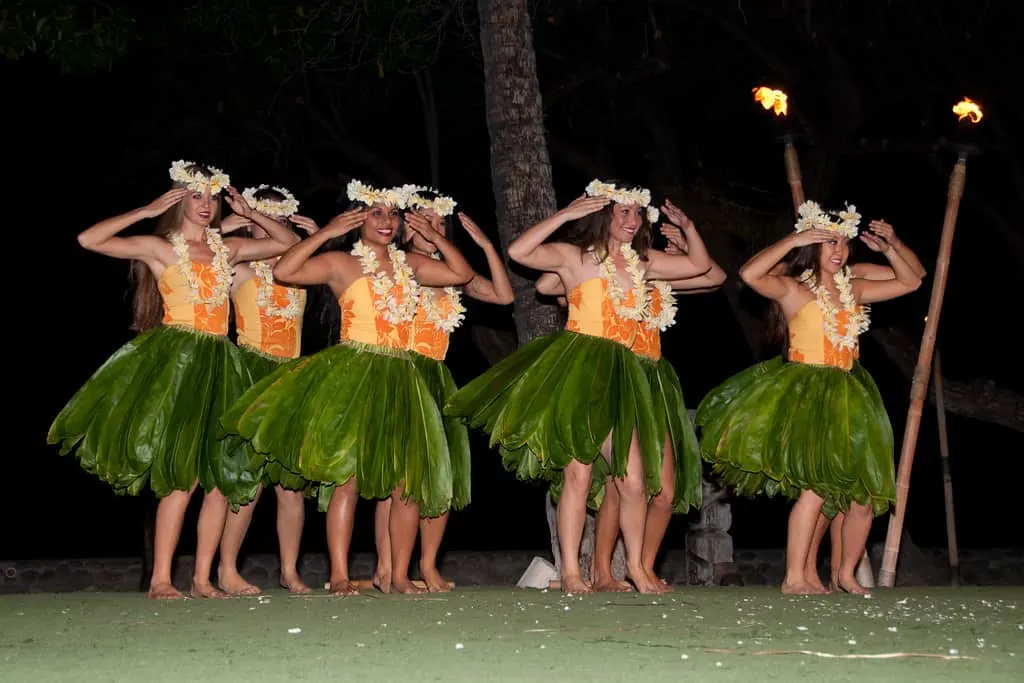 If your family has never been to Maui or any other the other Hawaiian islands, then attending a luau has got to be on your "must do in Maui" list.
First of all, luaus are fun! The music, entertainment, and food keep things festive and a smile on everyone's face. While the luau's that tourists attend are not the same as an authentic Hawaiian luau, they do offer an opportunity to experience the music and dance of Polynesia that one might not see elsewhere.
If authenticity is important to you, I suggest attending the Old Lahaina Luau. Advanced reservations are needed at this popular dinner and show.
This luau may not have the fire dancing that is common in some of the productions the big resorts offer (which are still very fun and worth your time), but it does work hard to maintain cultural accuracy.
The traditional Hawaiian dancing is spellbinding and the ukulele and slack-key guitar are phenomenal. The oceanfront views are special but so is the food. There is kalua pork, fish, grilled beef, chicken, local style fried rice, veggies, salads, poke, and a variety of desserts. The open bar helps attendees get in a festive mood- don't miss the sweet potato beer!
Besides the Old Lahaina Luau, Trekaroo families also recommend the luaus at the Sheraton Maui Resort, the Grand Wailea, and The Wailea Beach Marriott.
Purchase Wailea Beach Marriott Luau tickets.
Fall in Love with Maui's Whales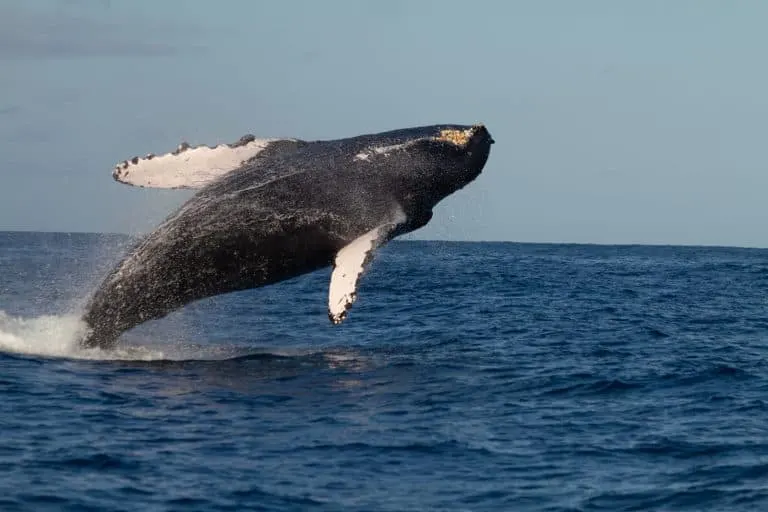 The best island to go whale watching in all of Hawaii is definitely Maui. 10,000 humpback whales live in the waters off the island's leeward side during the winter and spring.
They migrate from Alaska to Maui every year to give birth and feed in the warm waters which are rich in plankton and krill. During this time, Maui is home to the densest population of humpback whales on the planet.
It is often easy to spot the whales right from the shore. If you have an oceanfront hotel room, be sure to scan the water because you will often see their sprays, especially if you have a good view of the channels between Maui and Lanai or Molokai. We watched several whales jumping and and feeding while sitting on our balcony at the Napili Kai Resort. It was magical!
Book your whale watching cruise today. GetYourGuide.com has several different options to fit your family's needs.
There are several whale watching tours that depart from West and South Maui. The most popular places to catch a whale watching cruise are Lahaina and Ma'alea. Lahaina has a rich history connected to the humpback whales and it is easy to catch a boat right from the harbor.
The Pacific Whale Foundation has a focus on research, conservation, and education and offers tours from Lahaina and Ma'alea. The have classic boat tours as well as catamaran sails.
Here is a great guide to enjoying humpback whales in Maui.
Maui Ocean Center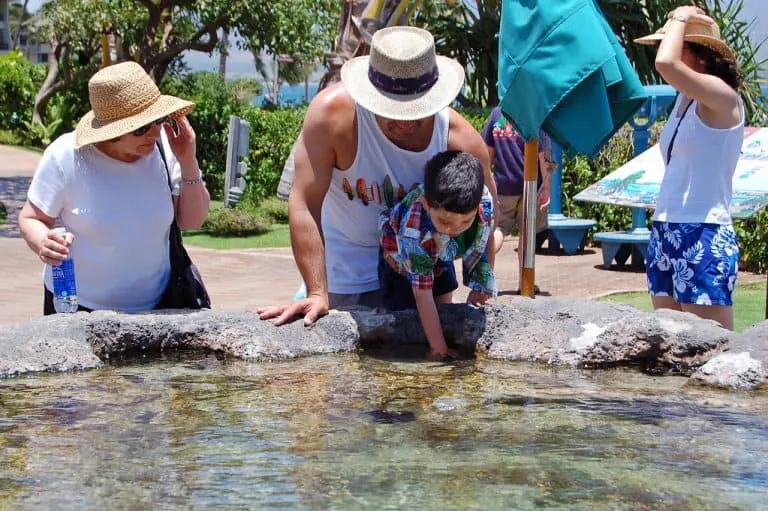 If you visit Maui outside of whale season, don't despair. The Maui Ocean Center in Ma'alea is a great place to learn about the whales. Their "Humpbacks of Hawaii" exhibit uses 4k imagery, surround sound, and 3D glasses to immerse guest in the world of the humpback whale.
Beyond the whales, this impressive aquarium houses the largest tropical aquarium in the Western hemisphere. There are over 60 different exhibits including displays on sharks, rays, turtles, and a large display of Pacific coral. Of course, there are thousands of tropical fish to enjoy as well.
Visit a Neighboring Island
Did you know that there are two other Hawaiian islands just across the channel from Maui? Lanai and Molokai are about eight miles from Maui, and they dominate the coastal views in West Maui.
Lanai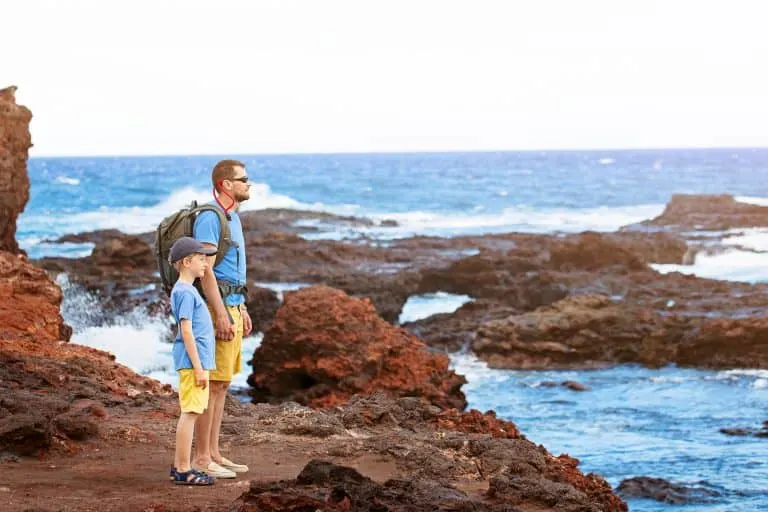 It is easy to reach Lanai via a passenger ferry which has five departures and returns per day. The cost is $30 for adults and $20 for children. If you are visiting during the winter, definitely keep your eyes out for humpback whales during your 45-minute journey across the channel.
Pack a picnic and bring your snorkeling equipment to enjoy a perfect beach day at Hulopoe Beach. You can also splurge and have a nice lunch at one of the two Four Season Resorts or rent a 4×4 Jeep and explore this rural island's back roads.
One of the more adventurous ways to experience Lanai is via a zodiac boat snorkeling and dolphin watching adventure. These trips involve the exhilaration of zipping across the channel in the zodiac while getting sprayed with salty water, and are best suited for older kids. The snorkeling spots are pristine and the spinner dolphin sightings are very common.
Molokai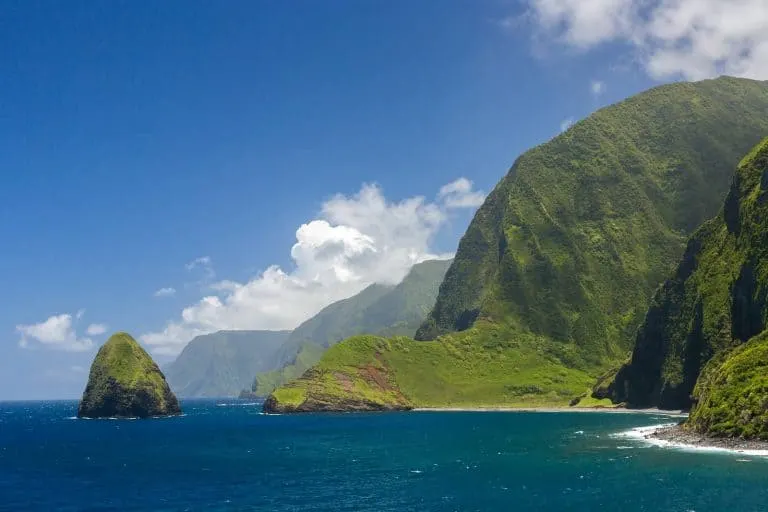 Molokai is less visited than Lanai and even more rural. The 90-minute ferry departs from Lahaina three times a day. The cost is $40 for adults and $20 for kids.
Tours of the island are led by locals who will take you to coffee and macadamia nut plantations, the impressive Kalaupapa sea cliff lookout, and to one of Father Damien's churches (known for his work with at the legendary Molokai leper colony). There are also boat tours from Maui which will take you along Molokai's dramatic coastline.
Discover more Hawaiian Islands. Read about the Top 10 Things to do in Kaui with kids and the Top 10 Things to do on the Big Island of Hawaii with kids.
Paddle in Paradise on Your Maui Family Vacation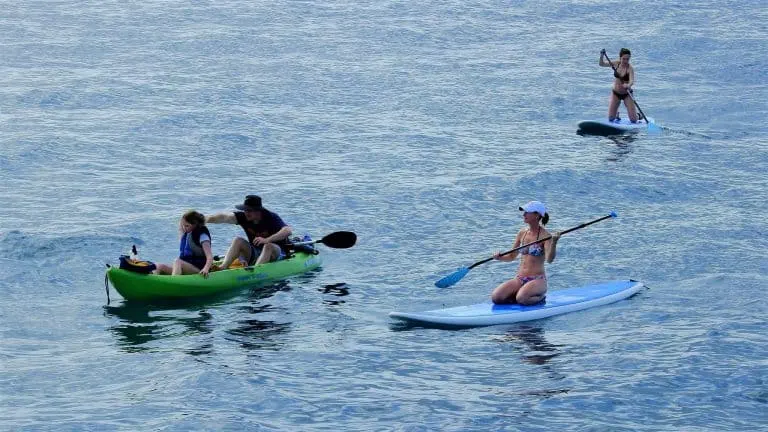 Maui is such a great place to enjoy the water, and we encourage you to experience the beauty of the Pacific in as many ways as possible. There are so many different ways to paddle your way to a great day in Maui.
Kayak
Perhaps snorkeling isn't really your thing but you really want to get out on the water and see some sea turtles. Maui Kayak Adventures takes tour groups to popular spots like Turtle Town on the south side and the Turtle Gardens of Olowalu closer to the resorts in West Maui.
A naturalist is there to guide to known turtle hang outs and a photographer will be snapping photos for you so you can focus on the moment.
If you want to paddle a clear kayak, check out this tour from Clear Kayaks Maui.
SUP
My favorite way to paddle atop the water is via stand-up paddleboard (SUP). This is a great sport for those who want to get active and peacefully glide above reef-filled waters and gentle bays. Paddleboarding with little kids is easy. Just set them on the front of the board (wearing a life jacket) and start paddling!
Napili Bay continues to hold a special place in my heart. It is a great place to SUP and catch glimpses of turtles as well as a variety of tropical fish. Kapalua Bay next door is another great place to SUP.
On the south side of the island, Makena Beach is a great place to SUP. The beach is gorgeous and so are the views of Haleakala from the water. Kihei is a popular spot with locals since the town is more residential the waters tend to be calm. Paddleboarding with little kids is easy. Just set them on the front of the board (wearing a life jacket) and start paddling!
Outrigger Canoe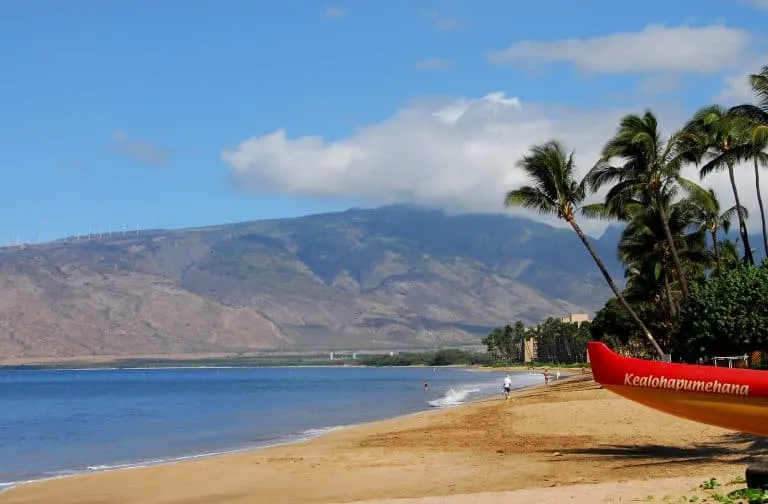 Out of all the water sports in Maui, the most traditional is the outrigger canoe. This was the mode of transportation for generations of Hawaiian explorers, fisherman, and warriors.
If you would like to enjoy an outrigger canoe, Ali'i Maui Outrigger Canoes depart from the stretch of Kaanapali Beach in front of the Westin Kaanapali Ocean Resort Villas. In south Maui, Hawaiian Paddle Sports offers outrigger canoe tours (including whale watching tours in the winter) which depart from Makena Beach.
Discover What to do in Maui Below the Water's Surface
Part of the fun of exploring Maui is discovering what's below the water's surface. Maui is a great place to see a variety of marine life including sea turtles and dozens of varieties of vibrantly colored fish. Here are some of our favorite spots for families to snorkel.
Napili Bay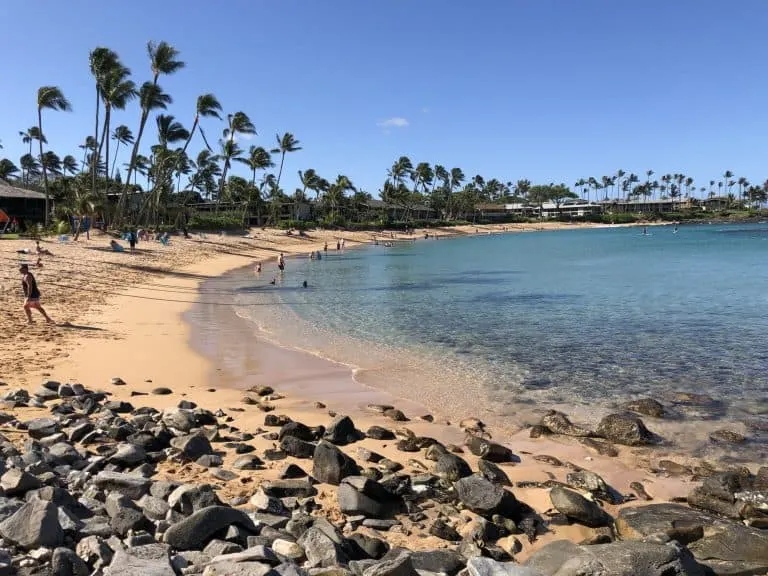 This spot in West Maui has become one of my favorite beaches for families. The water is usually very calm and there is plenty of sea life just a short distance from the shore. Clarity tends to be great as well.
Follow the rocks on the right side of the bay and you will often see sea turtles in the area. Parking can be tricky to find so come early to snag a good spot.
Kapalua Bay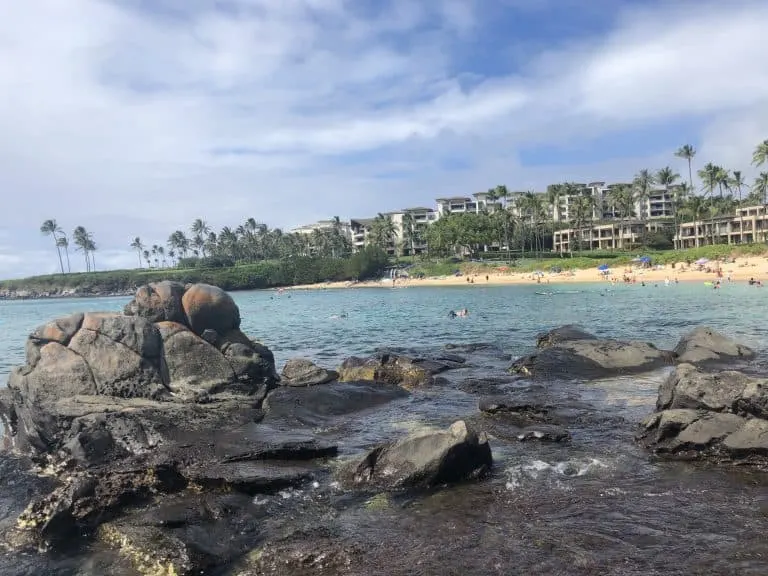 Right next to Napili Bay you will find Kapalua Bay. It is easy to take a quick, 5-minute walk on the Kapalua Coastal Trail and enjoy both of snorkeling spots.
There is snorkeling that can be enjoyed right off the shore (good for young kids) but the best snorkeling is found close to the rocks on the left side of the bay. Turtles love hanging out in this area. As a matter of fact, if you walk along the rocks, you will often be able to spot turtles from the shore.
Honolua Bay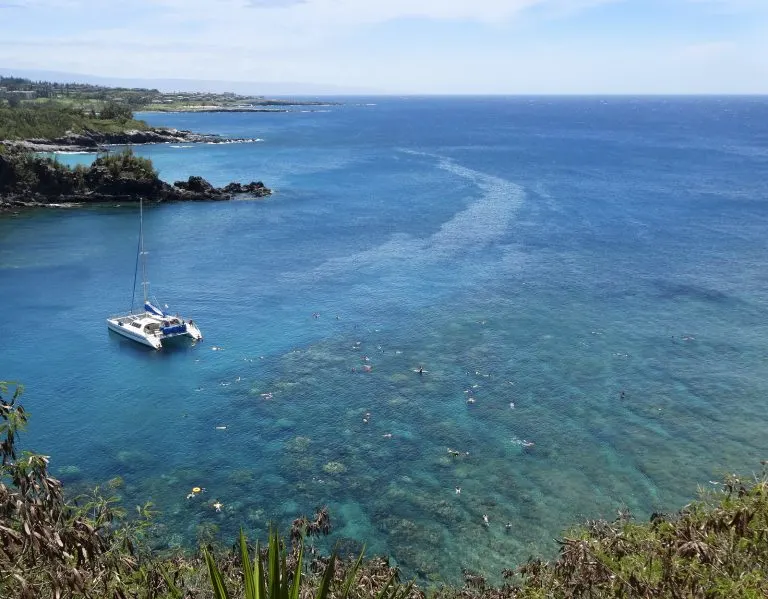 This spot in West Maui is far from the resort areas. The beach itself is rocky and not ideal for "hanging out" and the water near the shoreline is not very clear, but there is some great snorkeling waiting for those willing to swim out a bit.
For these reasons, we recommend this spot for older kids who are more experienced swimmers. Stick to the left side of the bay to see the most marine life.
Good to know: Avoid snorkeling in Honolua in the winter. The surf will be up and conditions are not good for snorkeling.
Black Rock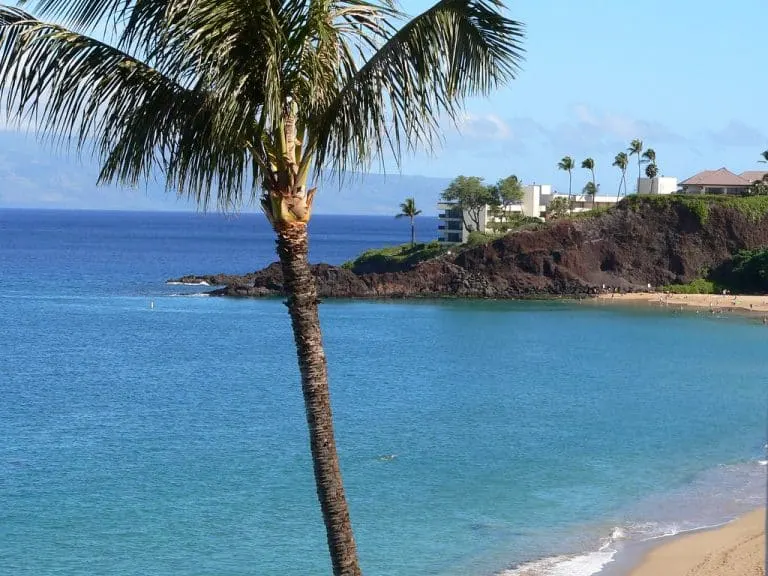 Kaanapali Beach is one of the most popular resort areas in all of Maui. The Black Rock area of the beach, next to the Sheraton Kaanapali Resort, is the best place to snorkel in Kaanapali. This is also a popular spot for cliff jumping, so stay away from the area where people are jumping to avoid any issues.
Ahihi Kinau Natural Area Reserve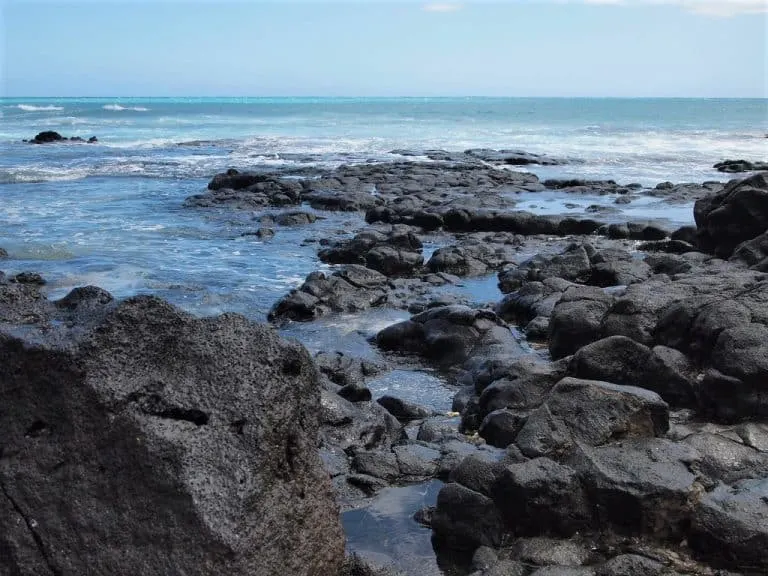 This is our favorite place for families to snorkel on Maui's popular south side. This spot is any easy drive from Kihei and Wailea.
Park alongside the road, find an easy place to enter the water, and start exploring. The water is usually very calm and there are several shallow snorkeling spots in the rocks. Just be careful not to step on the coral reef.
Molokini Crater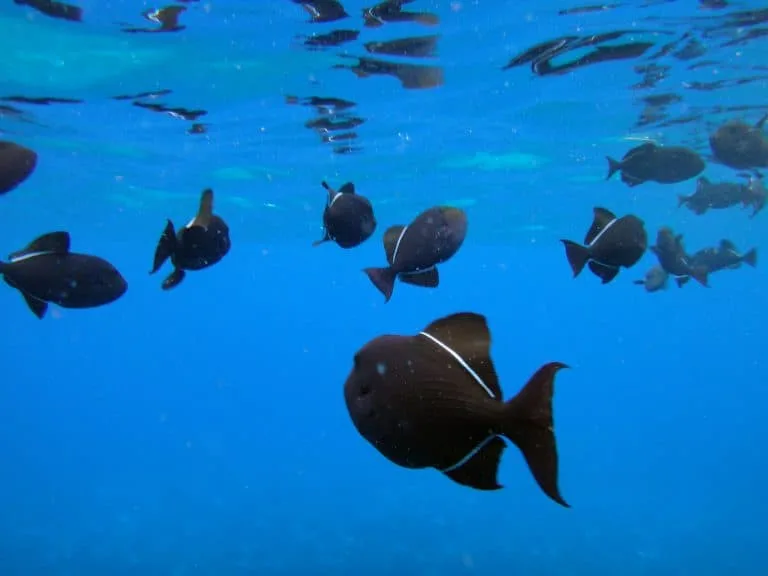 This snorkeling spot off Maui's south coast is known for its coral reef and great visibility. It is only reached by boat. There are several tour operators which will take you on fun catamaran trips out to the crater, many which include food and drinks.
I recommend the sunrise snorkel tour on Kai Kanani's catamaran for a few reasons. First, the early bird really does get the worm at Molokini. Molokini is a popular day trip destination on Maui and can get quite crowded with boats.
An early boat trip with Kai Kanani allows snorkelers to enjoy the waters before the crowds show up. We were the only boat there when we arrived at Molokini, but as we were leaving more boats were beginning to show up.
Purchase discount tickets for your Molokini snorkel tour.
The water is often at its clearest and calmest in the early morning hours. Swim close to the crater's shoreline to see the most fish. Kai Kanani launches from Makena, which is just across the the channel from Molokini so we were able to reach the crater quickly. Brunch, beverages, equipment, reef safe sunscreen, and local transportation are included in the price.
This trip also includes a stop at Turtle Town, known for being a popular spot to catch a glimpse of everyone's favorite sea reptile. Plan your trip during whale season (December to May) and you may see humpback whales while out on the water. It was a delightful surprise on my family's April Spring Break visit.
Heading to another island? Read about the 20 Best Places for Snorkeling in Hawaii.
Explore Haleakala- Maui's Volcano
The best sunrise in all of Maui can be found atop Haleakala, the dormant volcano that soars 10,023 feet above sea level and dominates Maui's landscape. Watching the sunrise is one of the most popular things to do in Maui, so popular that it requires a reservation which can be booked 60 days in advance.
Forgot to book your reservation before heading to Maui? A small number of last minute tickets are released 2 days beforehand on the Haleakala National Park website at 4:00pm.
Since Mother Nature is in charge of this magical event, there is a chance that the peak can be clouded. Luckily, your trip up the mountain won't be wasted because there are still some other great things to do.
After visiting the national park's visitor center (and grabbing a Junior Ranger booklet) head to the Keonehe'ehe'e Trail, also known as "Sliding Sands". This trail leads hikers down into the Haleakala Crater.
Another great option for families with kids ages 12 and older is the chance to bike down a volcano. Several tour companies operate guided trips down the mountain where you will do very little pedaling and quite a bit of breaking as you wind your way back down towards sea level. It is a great experience and the views are incredible.
Book your family's self-guided sunrise and volcano biking tour.
Hit the Beach in Maui with Kids
You came to Maui for the beach, right? Well lucky for you, there are many amazing beaches to enjoy on the Valley Isle. Here are some of our favorites for families.
Kaanapali Beach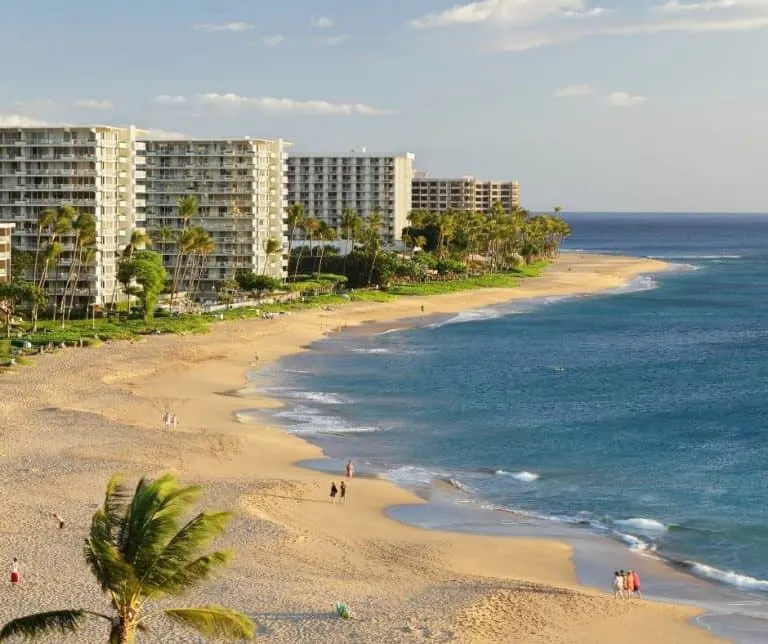 Kaanapali Beach is the Waikiki of Maui. This mile-long stretch of sand in West Maui is home to several resorts and condo complexes, as well as Whalers Village, a large shopping and restaurant venue. This beach extremely popular with tourists, and for good reason!
The sand is soft, the water is great for swimming, and the weather is typically sunny. There is a fun boogie boarding spot in front of the Kaanapali Alii Resort and great snorkeling at Black Rock. Several stands along the beach path offer places to rent beach equipment, bikes, and book water activities.
Wailea Beach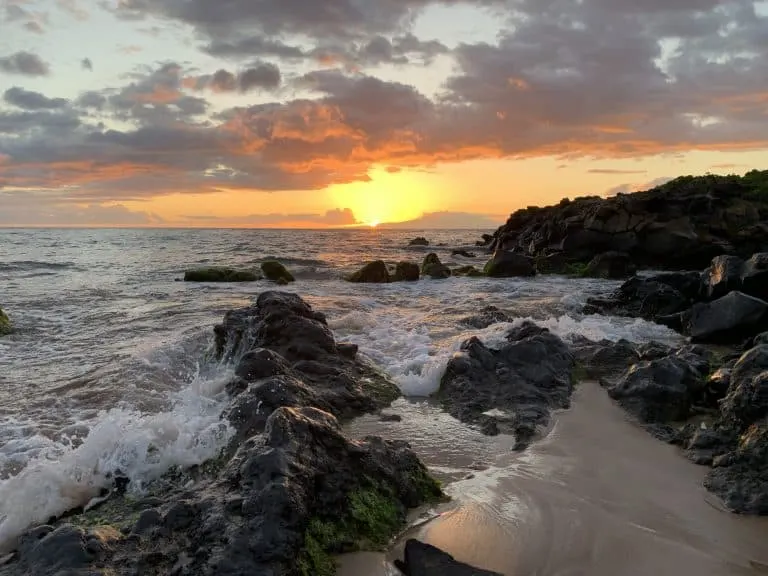 This crescent-shaped beach in South Maui is one of the most beautiful in all of Hawaii. The sand is perfection and the waves are small, making it a great place for swimming or lazily floating in an inner tube and soaking in the views. There are rocky outcroppings that frame either end of the beach which are good for snorkeling.
This beach is home to the Four Seasons Resort and the Grand Wailea, so it can get busy with hotel guests. Sunsets here will take your breath away.
Makena Beach State Park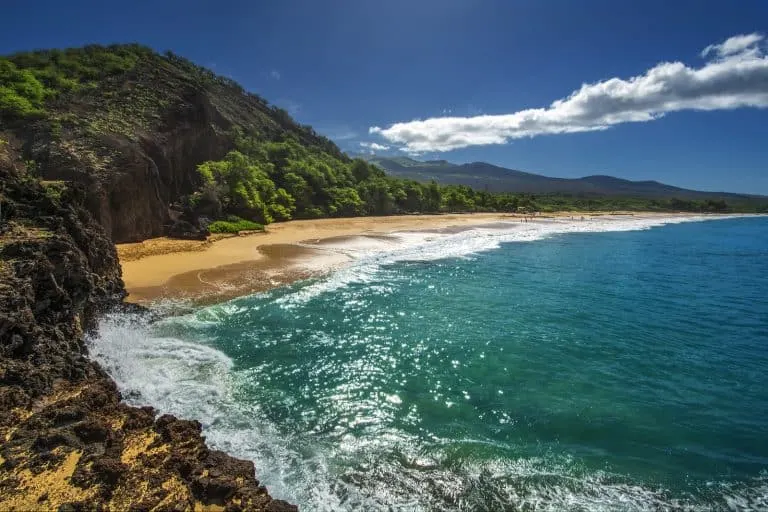 This South Maui gem is located south of Wailea. It is 2/3 mile long, making it one of the largest undeveloped beaches on the island. It consistently finds its way to the top of "best beaches" lists for good reason.
Makena Beach is a good for swimming and the waves are typically small. It may be further from the more populated areas but there is a lifeguard, food concessions, restrooms, and parking available.
Kapalua Bay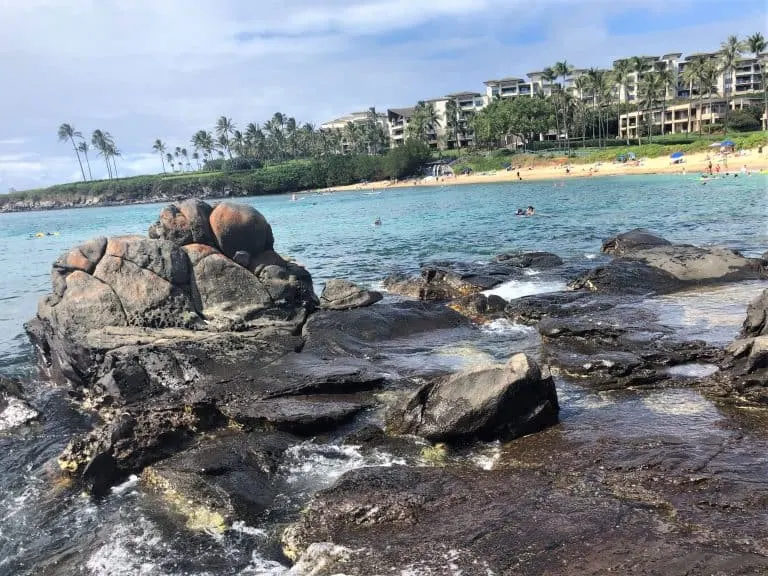 Another beach that often tops 'best beach" lists, Kapalua Bay is a sheltered beach that is perfect for families. This beach seems to have it all. Nice sand, incredible views, swimmable waters, and great snorkeling. It is not a large beach and it can get busy with tourists from neighboring resorts.
Napili Bay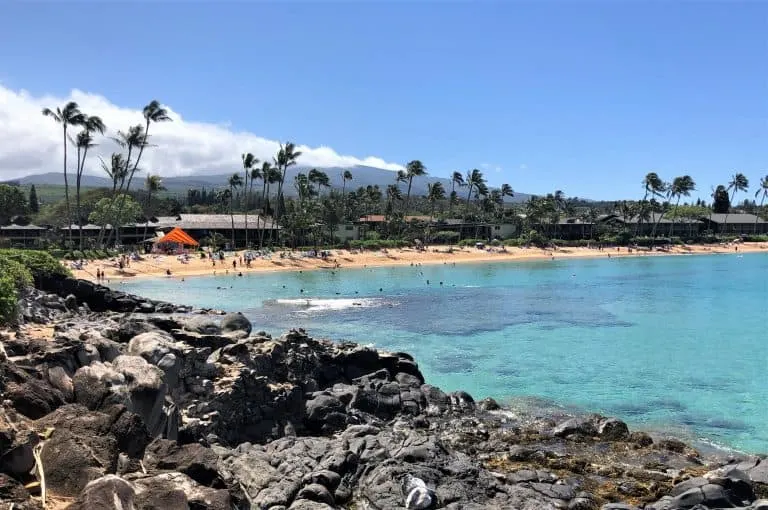 This crescent beach is Kapalua's sister beach and equally as magical. It has the same great sand, incredible views, easy swimming, and terrific snorkeling. The only difference is that when the wind picks up, the waters can be rougher here than at Kapalua. This beach tends to be less busy because it is fronted by the Napili Kai Resort.
Honokalani Beach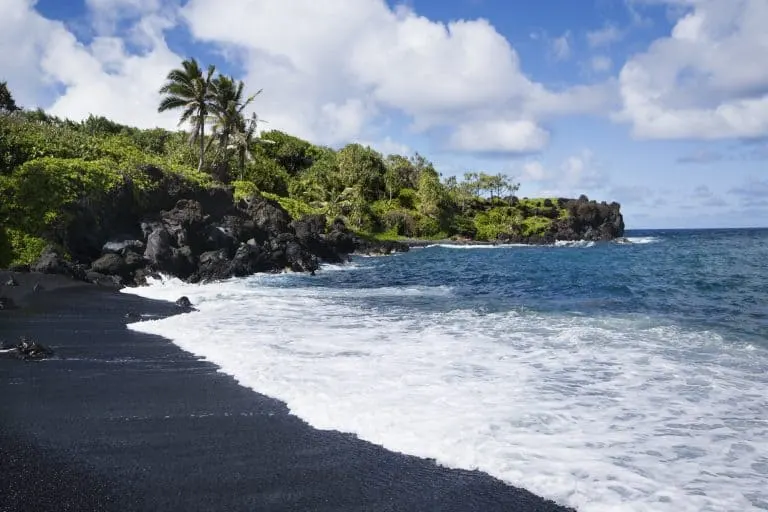 If you are looking for black sand beach perfection, Honokalani Beach is the place to find it. Located a few miles north of Hana, this beach is located inside Waianapanapa State Park.
This is not a swimming beach but it is a nice place to enjoy the black sands, hike to lava caves, and witness a blowhole. This area is particularly sacred to Hawaiian people and should be treated with respect.
Where to Stay in Maui with Kids
There are many great resorts for families in Maui. They come in all different styles so it is easy to find one that will suit your family perfectly. Here are a few of our favorites but be sure to read our comprehensive article on the 9 Best Maui Resorts for Families.
Napili Kai Resort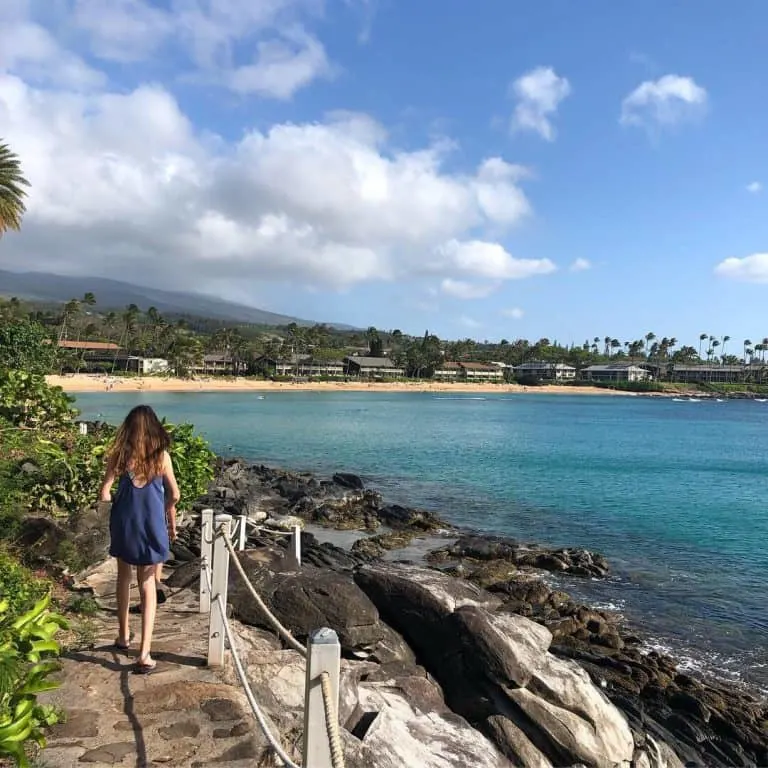 Families return to the Napili Kai Resort year after year for so many reasons. The resort, set on one of the most beautiful and family-friendly beaches in all of Maui, has a low key, Old Hawaii feel.
There are no high-rise buildings; the resort blends in with its natural surroundings. Views from oceanfront rooms are jaw-dropping. Since the resort was built over 50 years ago, it sits right against the shore and the ocean practically feels like it is in your hotel room!
Book your stay at the Napili Kai Resort.
Speaking of hotel rooms, don't be surprised if you spot whales breaching from your oceanfront room or a green sea turtle swimming in the shallows below. The views are truly special and a good chunk of the rooms are ocean facing. Most rooms have kitchens or kitchenettes, making them ideal for families.
Napili Kai is a place where guests meet new friends and enjoy 50-cent drinks at weekly putting parties on the resort's 18-hole putting green. Weekly guest activities include everything from lei making and palm frond weaving to Hawaiian slack key guitar concerts and hula shows.
The resort does a great job being family focused without the chaos, noise, and flash that so many family resorts seem to experience. Oh, and did I mention the views?
Grand Wailea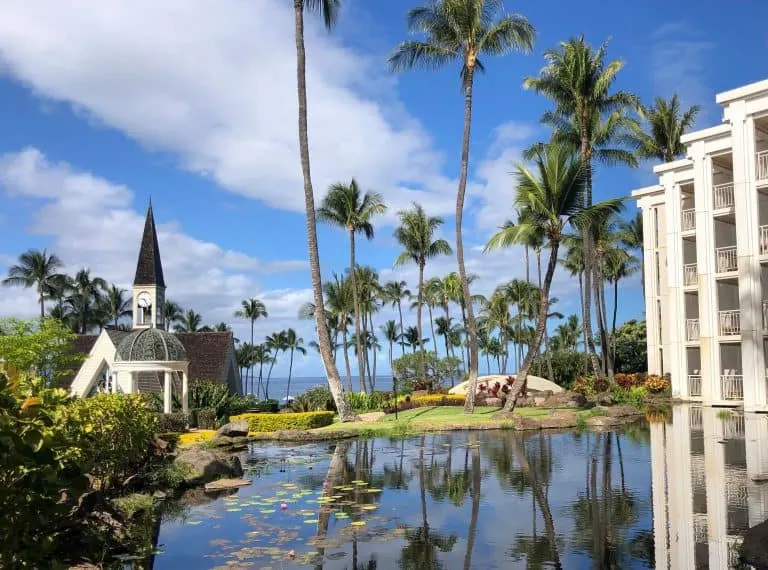 If Napili Kai is a graceful sea turtle, the Grand Wailea is a boisterous peacock. Both resorts are beautiful. Both have so much to offer families. But Grand Wailea does things in flashy, opulent style.
This resort is extremely popular with families for one big reason- its absolutely incredible pool complex. As a matter of fact, the pool made our list of the best hotel pools in the United States!
Book your stay at the Grand Wailea.
The Grand Wailea is a place where your kids can have a blast sliding down water slides, riding up water elevators, swinging from Tarzan swings, cruising on the lazy rivers, and swimming under waterfalls into rock grottos.
The beach is stunning and is a nice place to catch a break from the excitement and energy at the pool. The resort's grounds and famous chapel are just stunning.
Rooms vary from standard hotel rooms to multi-room suites with private lanais overlooking koi ponds with ocean views. This property is definitely a luxury resort in an upscale area, so food prices tend to be quite high. I suggest walking over to the market at the Shops at Wailea next door to buy snacks and sandwiches to keep costs down.
Kaanapali Alii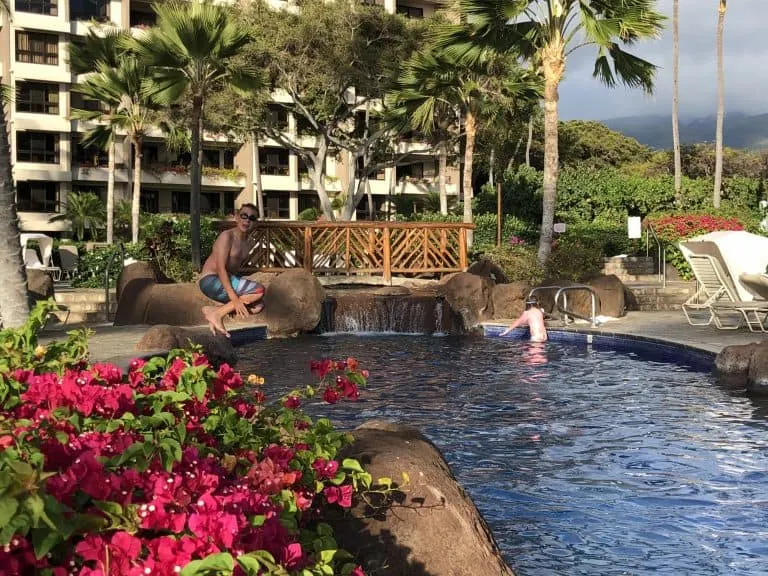 Kaanapali is the most popular resort area in all of Maui. There are many fantastic resorts for families including the Westin Kaanapali Ocean Resort Villas and the Sheraton Maui Resort. But staying in standard hotel rooms with a family can become crowded and expensive. The Kaanapali Alii is a condo resort with the space and full kitchen that families are looking for.
Book your stay at Kaanapali Alii.
One and two-bedroom condos range in size from 1,500- 1,900 feet. They have full kitchens and plenty of living space. This property is beachfront and a short walk from a variety of restaurants and shops.
Kaanapali Ali'i's poolside barbecues are very popular with guests. There is nothing better than grilling fresh fish at sunset with ocean views and the trade winds blowing.
Where to Eat in Maui with Kids
Part of the fun of visiting a new place is finding great places to eat. Here are a few places in Maui to try with your family.
Maui Tacos
If you ask my family what there favorite place to eat in Maui is, they will unanimously shout "Maui Tacos!" And this is coming from a family from California who can be quite snobby about their Mexican food. There are a few different locations on the island (we have visited their Napili and Kihei locations).
This casual spot serves up consistently good Mexican food with an island twist. We love their nachos, fish tacos, and burritos. Prices are very reasonable on an island where finding reasonably priced food can be a challenge. You can dine in or take your food with you to relax and eat on your lanai after long day of playing in the Hawaiian sun.
Monkeypod Kitchen
Monkeypod Kitchen is the brainchild of Chef Peter Merriman, named "The Pied Piper of Hawaii Regional Cusine" by the Los Angeles Times. The food is fresh, the vibe is hip (without being too hip for families), and their Mai Tais are the best on the island.
My family has dined at both the Wailea and Kaanapali locations and loved that they both had incredible live music and consistently good food. We recommend the wood-fired pizzas, saimin, island fish sandwich, fish and chips, burgers, and fish tacos.
Cool Cat Cafe
Cheeseburger in Paradise might get all the attention in Lahaina (and yes, there burgers are good) but we think the burgers and shakes at Cool Cat Cafe are even better. My family stumbled upon this place after being given a coupon and recommendation by our surf instructor at Goof Foot Surf School.
The restaurant felt like a bit of a hole in the wall, tucked upstairs in a little shopping center on Front Street. They serve up a wide variety of burgers- I recommend The Duke- as well a variety of other sandwiches, fish tacos, and even hot dogs. Definitely save room for the shakes. They have a wide variety to choose from, including some boozy options for mom and dad.
Sea House Restaurant
If you are looking for great food with an even better view, than you want to dine on the patio of the Sea House Restaurant. This restaurant is located on Napili Beach and offers breakfast, lunch, or dinner with a view.
My family especially loves the breakfasts at Sea House. They are perfect for filling up before spending the day snorkeling, swimming, paddleboarding, and sunbathing at Napili Bay. Our favorites include the Haleakala Pancakes, Kitchen Sink Fried Rice, and Honolua- Sea Houses's island version of huevos rancheros.
More Hawaii Travel Coverage:
Disclosure: The author worked with the Maui CVB to put together this article and received discounted rates from Kai Kanani, Goofy Foot Surf School, and Skyline Eco-Adventures for the purposes of covering the island in an unbiased manner. She also received a discounted rate at Napili Kai Resort. While she appreciates the aloha, she is a professional and all opinions are her own.