Looking for the best kid friendly beaches in Oahu? With 111 miles of coastline, Hawaii's most populated island is home to many Instagram worthy beaches. From the world-famous Waikiki Beach to Oahu's best hidden gems, here are the best beaches in Oahu for families.
Tips for Visiting The Best Kid Friendly Beaches in Oahu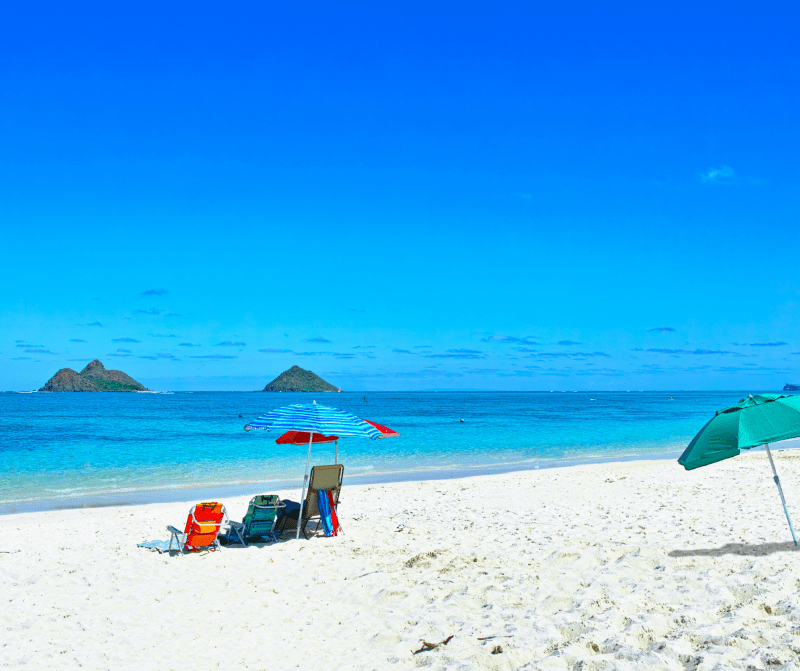 Do not leave ANY valuables in your car while at the beach. You may think you are being sneaky hiding something in the trunk near the spare, but it's not worth it. Car theft is a common occurrence.
Pack in, pack out. Please don't litter. Hawaiians treasure their beaches. Show respect by leaving it the way you found it.
Check surf reports before you go. It is always best to know the conditions before you get in the water.
Reapply sunscreen frequently. The sun is more intense than most of us living in mainland US and Canada are used to and the reflection off the water amplifies its effect. Nobody wants to become a lobster on the Oahu vacation!
The 5 Best Beaches in Oahu for Families
1. Waikiki Beach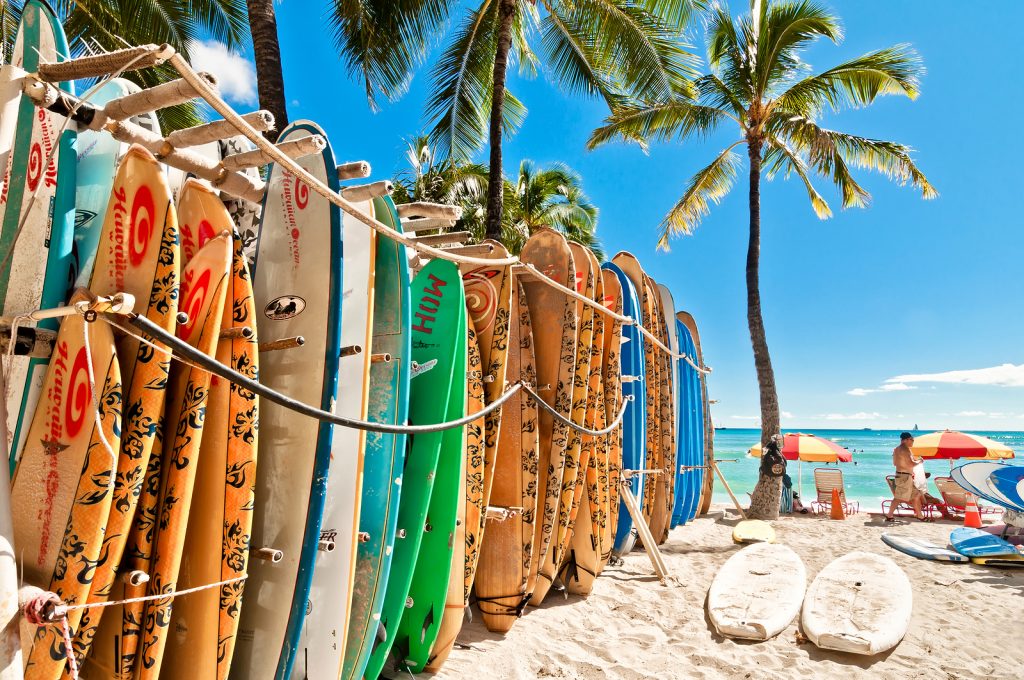 Waikiki, although often overcrowded, is an "easy" beach for families. The stretch along Waikiki is actually multiple beaches that are easily accessed from many of Oahu's best family friendly hotels. From sunrise to sunset, the water is swimmable, the sand is soft with small pebbles, and the people-watching is an activity in itself. There are nearby booths to rent everything from stand up paddleboards to water bikes that float on top of the water.
Pick up a few boogie boards and the kids can spend hours riding in the smaller waves. There is not much of an undertow. When the sun gets too hot, there are plenty of snow cone stands and restaurants nearby to help cool kids down.
A picturesque view of Diamond Head reminds locals and tourists alike that these waves were once ridden by Hawaiian royalty.
Check for the best deals on Family Friendly Hotels in Waikiki.
2. Hanauma Bay Beach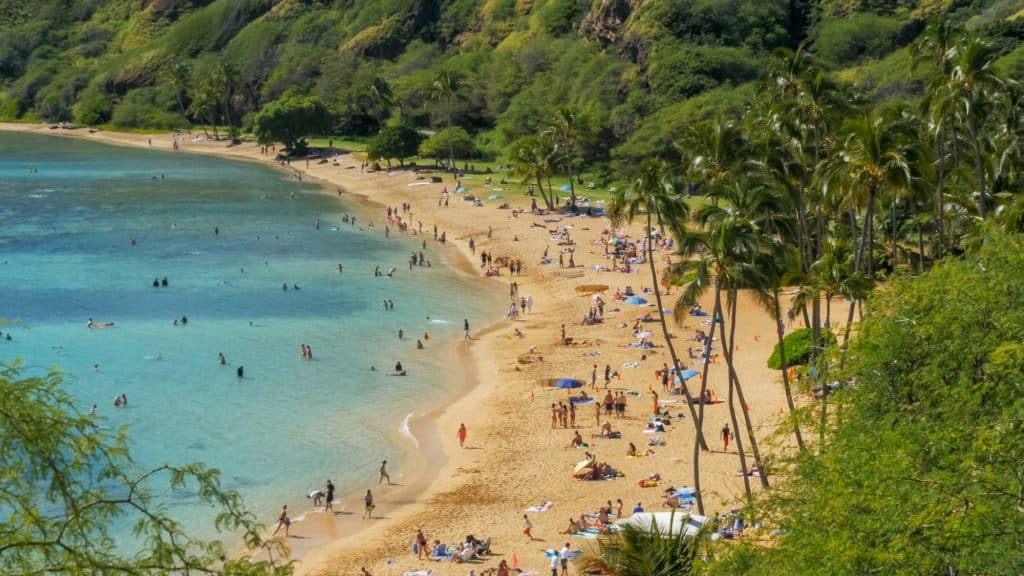 Hanauma Bay is an amazing snorkel destination that just so happens to have a beautiful, pristine beach wrapping around it. It is best to arrive early to avoid the crowds.
My daughter and I floated above the reef and watched numerous fish and sea turtles pass by. In between snorkel sessions, we sat on the soft sand and built castles which we decorated with nearby shells. There is a snack bar on the beach and a clean bathroom with numerous showers.
Know before you go: Hanauma Bay beach has an entrance fee. To beat the crowds, it is best to arrive before 9 a.m. Once the beach hits capacity, entry is closed. Hanauma Beach is a good place to teach children that we need to treat our ocean with respect. Watch the video at the entrance to learn how to treat and protect the reef in the bay. A large clapboard identifies the fish in the bay, both by name and with pictures.
Check for the best prices on family friendly hotels near Hanauma Bay Beach.
3. Lanikai Beach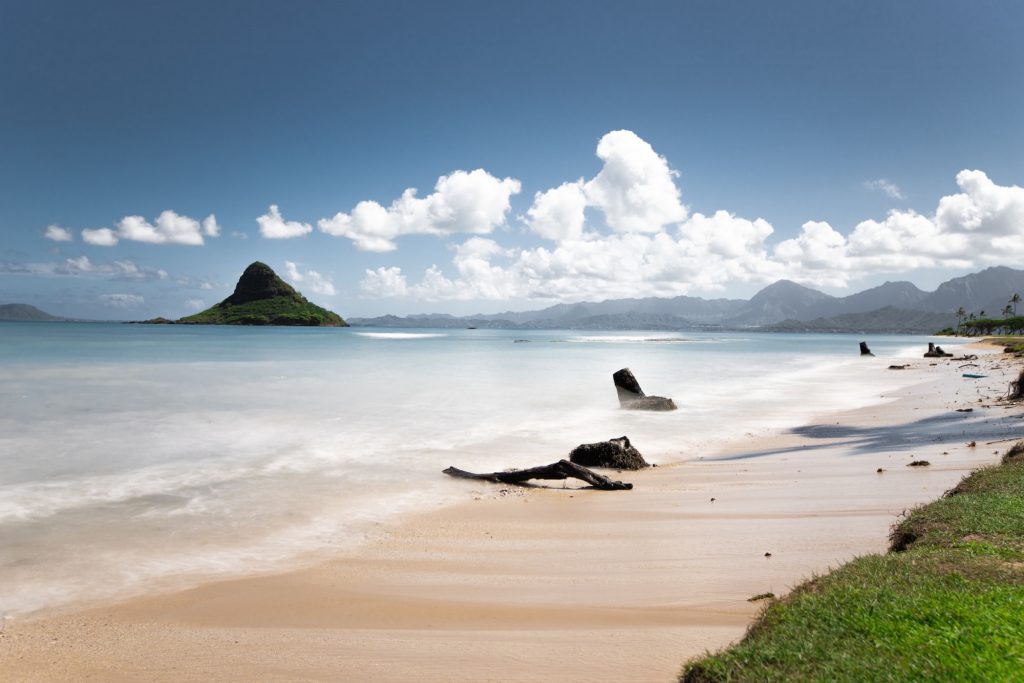 While Lanikai Beach is lesser-known amongst tourists, locals know that this beach is not only one of the most kid friendly beaches in Oahu but one of the best beaches in the world.
Located in a residential area, Lanikai Beach can be harder to find. Park along the road and look for a large pillar entrance with Lanikai written upon the sign. There is beach access for visitors between the private homes. There is no convenience store nearby or bathrooms. This is definitely a pack a picnic kind of stop.
Looking for places to stay near the most kid-friendly beaches in Oahu? Check out our guide to the best hotels for families in Oahu.
4. Bellows Beach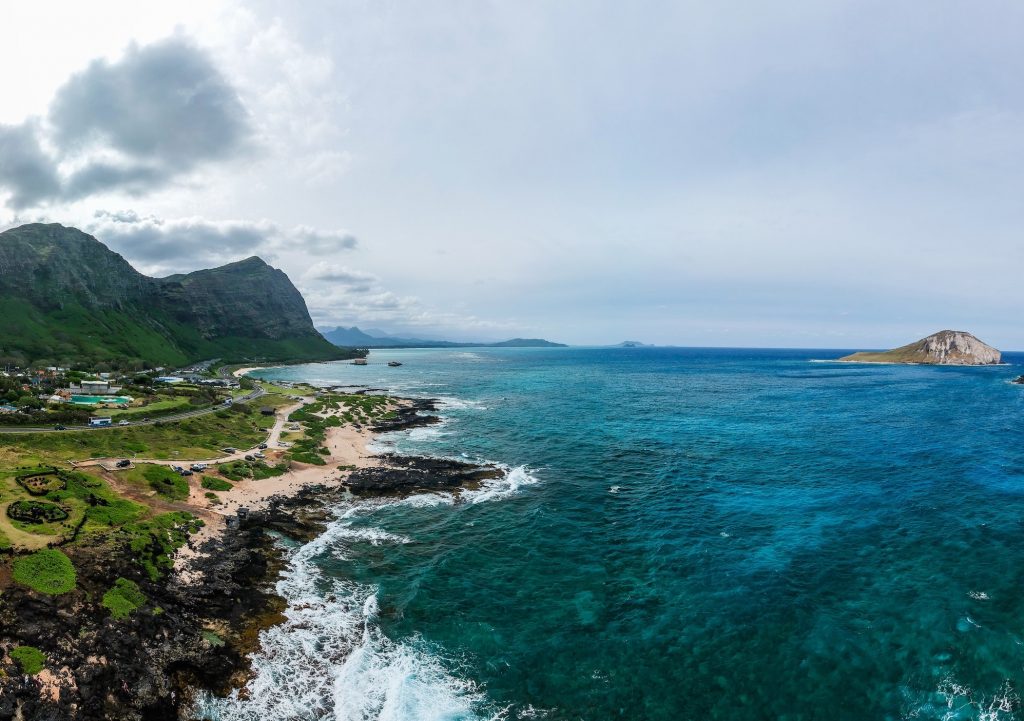 Found on the military base of the same name, Bellows Beach is open to the public on the weekends and allows civilians to explore a beach that is straight out of the show Lost.
Like Lanikai, the sand is white and the water crystal blue. The current is strong and I would recommend only strong swimmers venture further out in the water.
This highlight of this beach is the wonderful park where you can watch your kids play on the playground while enjoying a view of the ocean. There are plenty of parking spots and bathrooms. For breakfast or lunch, head to the Hawaiian Island Cafe located right outside of the military base's entrance. The cafe serves fresh, local foods in a family friendly atmosphere.
5. Kailua Beach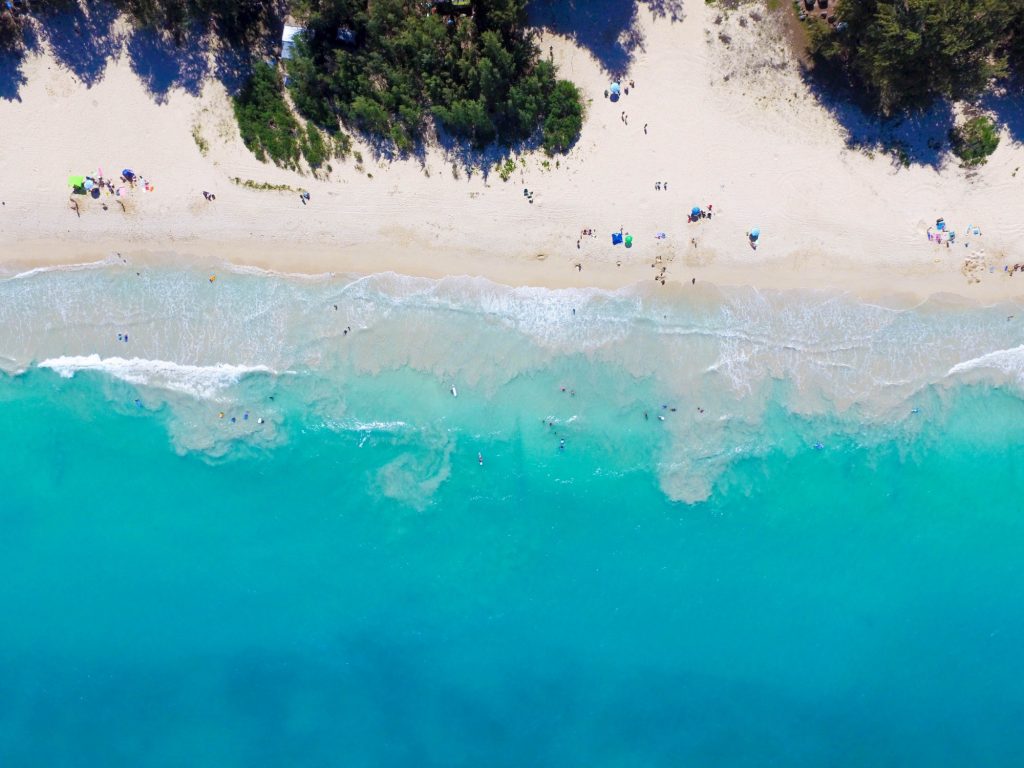 What once was a hidden gem has now become a tourist destination. That being said, Kailua Beach is still one of the best kid friendly beaches in Oahu.
Located next to Lanikai Beach, Kailua Beach has it all; sun, sand, and lots of water activities. Kayak rentals are available and you can easily head out to the small islands that call from the shore.
Families congregate under tree groves and set up for the day. This is a beach where you come early and stay late because you just don't want to be anywhere else.
Trekaroo Tip: During some months, man-o-wars sometimes float through. My daughter got stung and with the help of the lifeguards was back swimming the next day.
More Articles About Visiting Hawaii with Kids
Top 10 Things to do on a Hawaii Family Vacation
Top 10 Things to do in Kauai with Kids
Top 10 Things to in Maui with Kids
Top 10 Things to do in the Big Island with Kids
The 20 Best Snorkeling Spots for Families in Hawaii
Best Things to do in Hawaii Volcanoes National Park
Thank you to Janel Murray who wrote the original version of this article.