There are so many great things to do in Hawaii Volcanoes National Park! From red-hot calderas to smoking craters, oozing lava flows to blackened lava fields, smelly steam vents to surreal sulfur banks, exploring Hawaii Volcanoes National Park is an absolute must for families heading to the Big Island.
The park has seven (yes, seven!) unique ecological zones spanning from sea-level to nearly 14,000 feet Here are our best tips and tricks for visiting the park, as well experiences you can't miss.
Explore the rest of the island with our Top 10 Things to do in the Big Island with kids.
Things to do in Hawaii Volcanoes National Park
This article contains affiliate links. We appreciate it when you click on those links and help our small business. As a Booking.com affiliate Trekaroo guaranteed the lowest hotel rates.
Curious about what you'll see when you head to the park? In addition to seeing the expected active volcano, there is actually a wide variety of must-see park experiences while visiting Hawaii Volcanoes National Park.
Look for current hotel deals in Hawaii
See Active, Flowing Lava
First things first. Every visitor to the park wants to see the active volcano. Unfortunately, there is no active lava flow at this time. Kilauea ended its 35-year eruption in 2018.
However, the volcanoes on the Big Island are some of the most active in the world and a new eruption could happen at any time. During the past eruption, these were the best ways to see an active lava flow.
Hike to the Lava
Park visitors could hike to portions of the volcano where lava is actively flowing. The length of the hike depended on how far the lava was from a road. Tour groups did offer guided hikes and tours for able-bodied families not wanting to do the hike on their own.
Boat to the Lava
There are a few boat tour operators who will take paying customers to the lava flow, if it happens to be flowing in the ocean. We were lucky enough to see this amazing flow for ourselves in 2017. It is an experience we will never forget.
Seeing the hot lava hit the cool ocean against the jagged cliffs is truly incredible. You'll be close enough to feel the incredible heat of Pele.
However, in addition to a hefty price tag (about $200/person for most tours), conditions on the water can make for a very bumpy ride. It is not recommended for those with any back/neck troubles or those prone to sea sickness.
Read reviews of boat operators Lava Tour Adventures, who offer amazing up-close looks at the volcano by sea.
Helicopter Tour Over the Lava Flow
Chartering a helicopter to see the lava flow is a good option for those who can't hike and don't want to brave the rough waters of the ocean for viewing. A wide variety of tour operators take visitors over active flows. A helicopter is private, comfortable, and typically offers incredible views.
It can also be expensive and the smoke from the lava sometimes impedes overhead viewing.
Explore more of the state! Here are the Top 10 Things to do in Hawaii with Kids.
The Jaggar Museum & Halema'uma'u Volcano Crater & Caldera
The Thomas A. Jaggar Museum is a small, but informative museum that teaches kids about volcanology while in the park. In addition to a variety of displays showcasing the history of the Hawaiian volcanoes, kids will love checking out the actual equipment used by scientists to study volcanoes in the past and today.
My children loved jumping up and down to make their own mini earthquake register on a seismograph. The museum also boasts stunning indoor and outdoor views of the Halema'uma'u crater, the main crater of the Kīlauea volcano.
Trekaroo Tip: If the crater is active, Don't miss a night visit to the Kīlauea lookout. What appears mostly just as steam during the day turns into a stunning and bright-red show at night. Check the park website for current information regarding lava flows.
Ha'akulamanu – Sulphur Banks
An easy boardwalk trail leads to the Ha'akulamanu sulphur banks. The area features venting steam, unique red-stained clay, and extremely smelly sulphuric gases (think rotten eggs!) perfect for the grossing out your kids.
Trekaroo Tip: Although this short hike is accessible, flat, and an easy walk, it is not recommended for babies, small children, pregnant women, or anyone with asthma or other respiratory difficulties due to the highly concentrated levels of sulfuric gas in the air.
Check for hotel availability on the island of Hawaii.
Steam Vents & Sulphur Bluffs
Directly across from the parking lot on Crater Rim Drive, you won't want to miss the incredibly accessible steam vents. Here ground water returns from the hot volcanic rock to the surface as steam. A short, easy walk across a treeless plain takes you to the Sulphur Bluffs where you can get great views of Kīlauea without the crowds.
Trekaroo Tip: This area is actually a park picnic area. Encourage your kiddos to feel the ground in this region as it is actually warm to the touch thanks to the volcanic activity below, but stay on the trails and follow all signage to keep safe.
Thurston Lava Tube
In the middle of a lush, tropical forest you'll find the Thurston Lava Tube, It was discovered in 1913 by Lorrin Thurston. The hike to get to the Lava Tube is very short, but does have a few steps and inclines.
Feel free to choose either direction at the fork, the journey through the massive lava tube, carved out by a massive prehistoric lava flow, goes in a loop.
Trekaroo Tip: You might get a bit wet while exploring the lava tube! Ground water seeps through the surface and drips into the lava tube like sprinkles of rain (and then makes lots of puddles!)
Drive the Chain Of Craters Road
A drive to the "end of the road" on the 18-mile Chain of Craters Road is one of the most scenic drives in Hawaii. Besides taking in sweeping ocean views, it allows your family to see the handiwork of many recent slow-moving lava flows (often crossing previous road sections). Because the lava has cooled, hardened, and even begun to grow new life (as early as 30 days after cooling!), you can walk on large portions of the cooled lava.
A great stop near the beginning of the drive is the Kilauea Iki Overlook. Here you can view the hardened Kīlauea Iki Crater lava lake created from a 1959 eruption. It is possible to take a 4-mile hike across the hardened lake via a loop trail.
Trekaroo Tip: The road has an elevation change of 3700 feet with no food, water, or fuel, and only vault-type toilets. Plan ahead!
Puʻu Loa Petroglyphs
The largest petroglyph field in the state of Hawai'i, Pu'u Loa is a sacred place that dates back over 800 years. More than 23,000 images of circles, anthropomorphisms, canoe replicas, and other archaic images are found throughout this historic section of the park.
Tip: To get to the petroglyph field, families will need to walk 1.5 miles (roundtrip) over lava fields (hardened of course, but still a bit challenging and bumpy) to get to a boardwalk that keeps visitors observing the images at a distance.
Hōlei Sea Arch
A bonus for making the trek to the end of the Chain of Craters road is the stunning views of the Holei Sea Arch. Presently standing about 90 feet tall and beautifully framing the ocean and skyline behind it, the 100-year-old arch will not stand as a permanent feature in the park (due to natural crumbling and shifting of the landscape from lava flow).
1. Don't Miss the Kīlauea Visitor Center
We always try to start our national park adventures at a visitor center. A visit to the Kīlauea Visitor Center, located just inside the park's entrance, is a must.
It is a great place to get oriented with the park, find out about trail conditions and ranger-led activities, and read up on safety precautions while visiting the park. An informative video, a variety of interactive displays, gift store, and clean restrooms round out the location.
2. Pick up a Junior Ranger Booklet
Booklets are available at the visitor center and at the Jaggar Museum. The packets will keep your kids focused, learning, and having fun while in the park.
Although some parks junior ranger booklets can be tedious to complete, this packet can be completed in one day's visit. The Jaggar Museum is open quite a bit later than the visitor center in case you run out of time.
3. Follow All Safety Advisories
Although visiting the park was actually a lot less terrifying than my children thought it would be, it is still a great idea to obey all park signage and recommendations. This includes carrying water, wearing closed toe shoes, staying on marked trails and paths, and observing ranger regulations.
4. Book your Lodging
The park boasts two campgrounds and one in-park lodge, the Volcano House. Reservations can be hard to secure at the Volcano House, so plan ahead. Bookings open 18 months in advance.
If you can't get a room there but aren't keen on packing your own tent on your Hawaiian getaway, consider a cabin at the Nāmakanipaio, also operated by the same lodging company. In addition to campsites and cabins, they also offer services where you can rent a tent from them for a very nominal fee (they even set it up!) so you don't need to pack your gear.
If staying onsite is not an option, plan your lodging wisely. Volcano, HI, located just outside the park, boasts a few small bed and breakfasts and inns. Hilo is 45-minutes away and has several hotels.
The Kona Coast, where most major resorts are based, is 2-3 hours away. Add this long drive (there and back) to a day exploring in the park and you have a really long day with kids. Plan to leave early and get back to your hotel late on this day trip.
5. Pack Snacks
Although you can purchase a few sundries and snacks inside the visitor center, Jaggar Museum, and Volcano House, it is definitely recommended to bring your own snacks and drinks — especially water– while visiting the park.
The only onsite restaurants are at the Volcano House. They include one fine-dining restaurant (reservations highly recommended), and one lounge. Although pricey, these both afford simply stunning views. About 15 minutes away, in Volcano, HI, a few other dining options are available.
6. Study Up
Before we set off on our Hawaii Volcanoes National Park adventure, we did some at-home research and reading to learn about the history of the islands, the role volcanoes have played in their development, and details about how volcanoes work. This made the actual exploration of the park so much more interesting for all of us.
I've included a handy list of some of our favorite resources below.
Look for the best hotel prices in Hawaii
Trekaroo has guides, tips, and reviews of national parks across the United States written by families who have been there.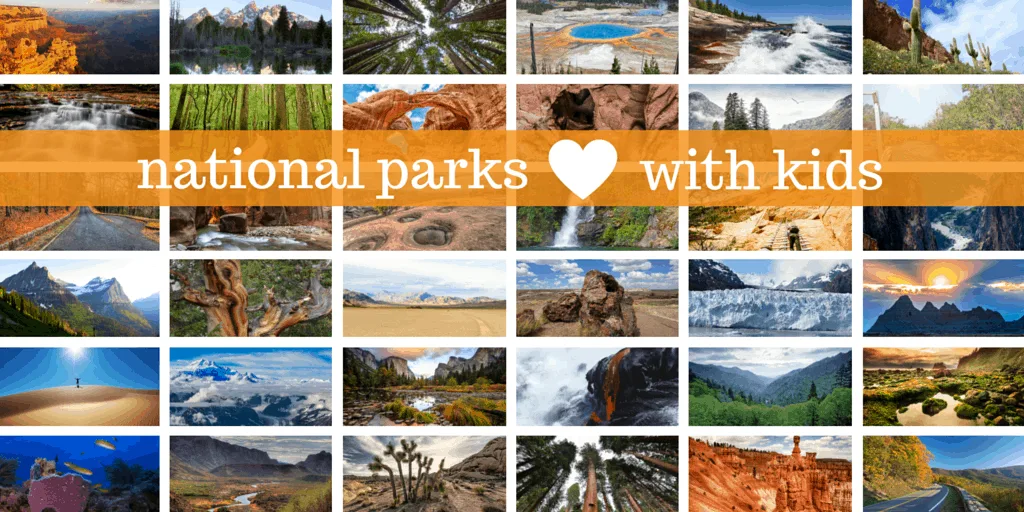 Featured photo by: Shutterstock